Happy Monday, friends! Here's 12 Books that you should read in 2022, as always I added the back blurb so you can get a feel for the story within. If you've read any of these let me know which one(s) and your thoughts in the comments!
SHOP BOOKS
ONE | TWO | THREE | FOUR | FIVE | SIX | SEVEN | EIGHT | NINE | TEN | ELEVEN | TWELVE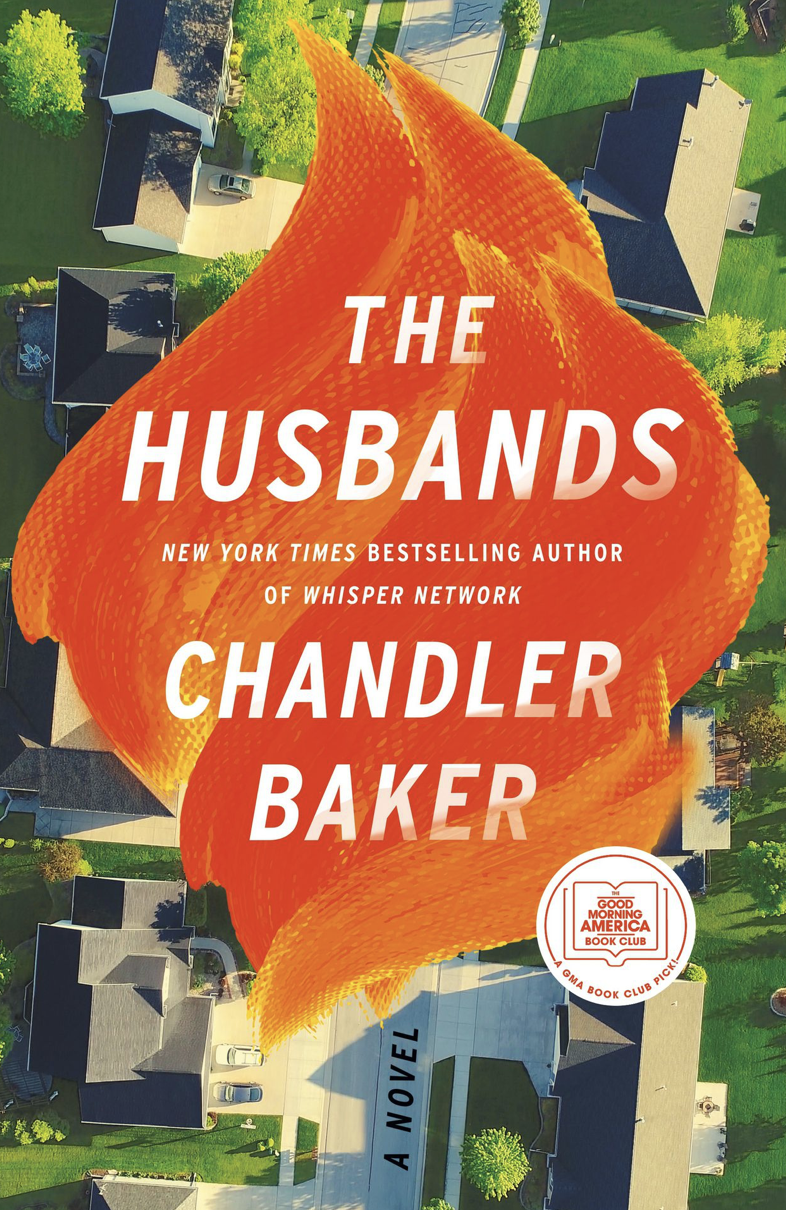 To what lengths will a woman go for a little more help from her husband?
Nora Spangler is a successful attorney but when it comes to domestic life, she packs the lunches, schedules the doctor appointments, knows where the extra paper towel rolls are, and designs and orders the holiday cards. Her husband works hard, too… but why does it seem like she is always working so much harder?
When the Spanglers go house hunting in Dynasty Ranch, an exclusive suburban neighborhood, Nora meets a group of high-powered women—a tech CEO, a neurosurgeon, an award-winning therapist, a bestselling author—with enviably supportive husbands. When she agrees to help with a resident's wrongful death case, she is pulled into the lives of the women there. She finds the air is different in Dynasty Ranch. The women aren't hanging on by a thread.
But as the case unravels, Nora uncovers a plot that may explain the secret to having-it-all. One that's worth killing for.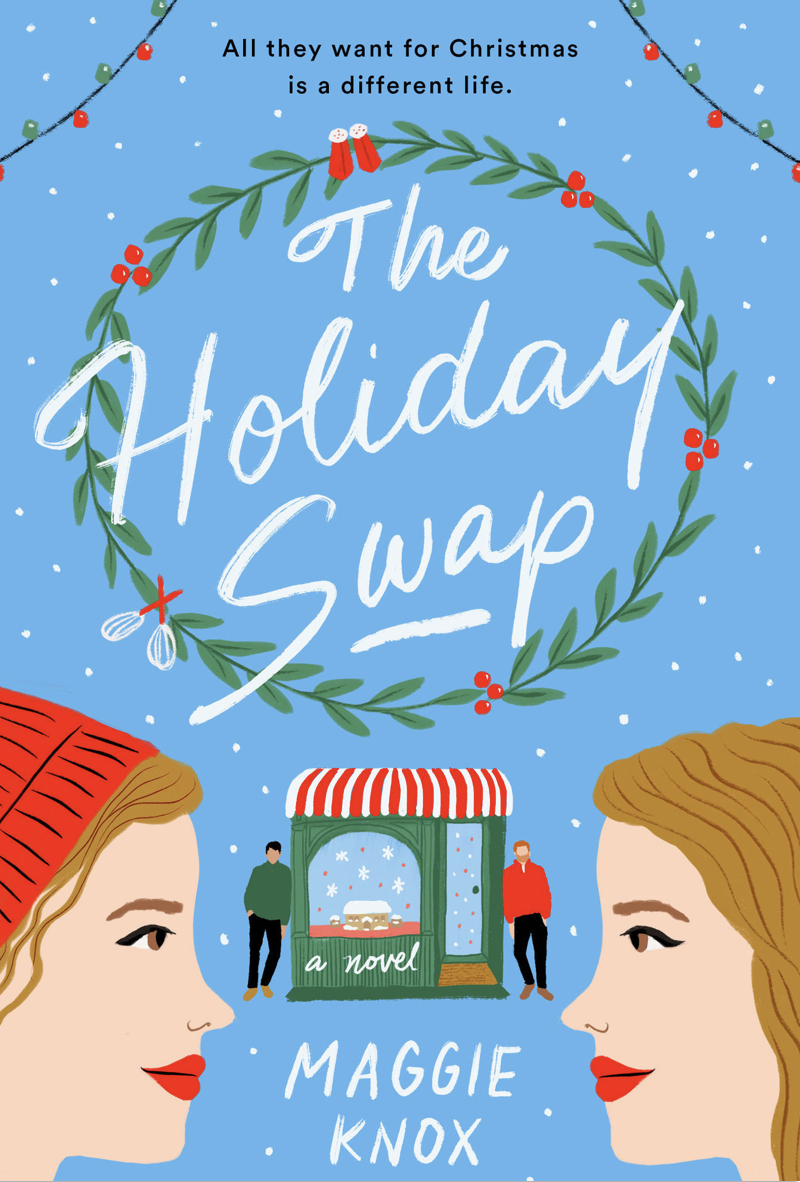 When chef Charlie Goodwin gets hit on the head on the L.A. set of her reality baking show, she loses a lot more than consciousness; she also loses her ability to taste and smell—both critical to her success as show judge. Meanwhile, Charlie's identical twin, Cass, is frantically trying to hold her own life together back in their quaint mountain hometown while running the family's bustling bakery and dealing with her ex, who won't get the memo that they're over.
With only days until Christmas, a desperate Charlie asks Cass to do something they haven't done since they were kids: switch places. Looking for her own escape from reality, Cass agrees. But temporarily trading lives proves more complicated than they imagined, especially when rugged firefighter Jake Greenman and gorgeous physician assistant Miguel Rodriguez are thrown into the mix. Will the twins' identity swap be a recipe for disaster, or does it have all the right ingredients for getting their lives back on track?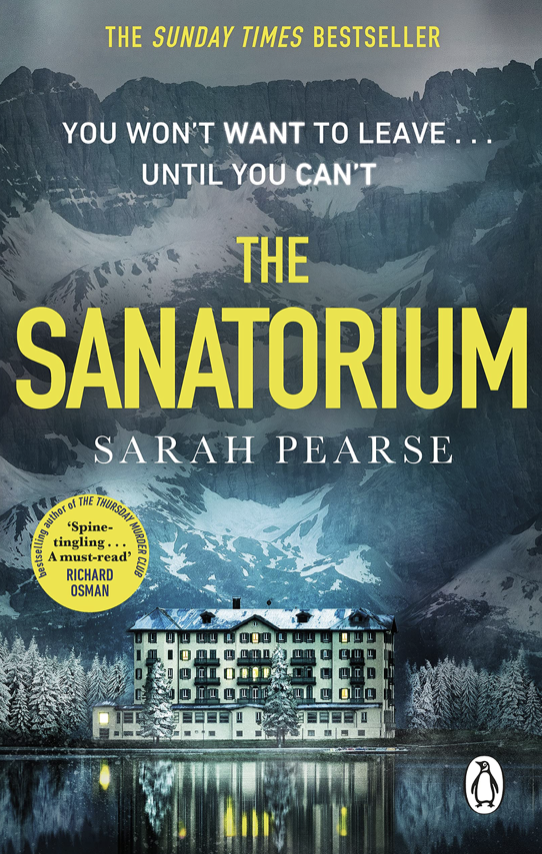 Half-hidden by forest and overshadowed by threatening peaks, Le Sommet has always been a sinister place. Long plagued by troubling rumors, the former abandoned sanatorium has since been renovated into a five-star minimalist hotel.
An imposing, isolated getaway spot high up in the Swiss Alps is the last place Elin Warner wants to be. But Elin's taken time off from her job as a detective, so when her estranged brother, Isaac, and his fiancée, Laure, invite her to celebrate their engagement at the hotel, Elin really has no reason not to accept.
Arriving in the midst of a threatening storm, Elin immediately feels on edge–there's something about the hotel that makes her nervous. And when they wake the following morning to discover Laure is missing, Elin must trust her instincts if they hope to find her. With the storm closing off all access to the hotel, the longer Laure stays missing, the more the remaining guests start to panic.
Elin is under pressure to find Laure, but no one has realized yet that another woman has gone missing. And she's the only one who could have warned them just how much danger they are all in. . .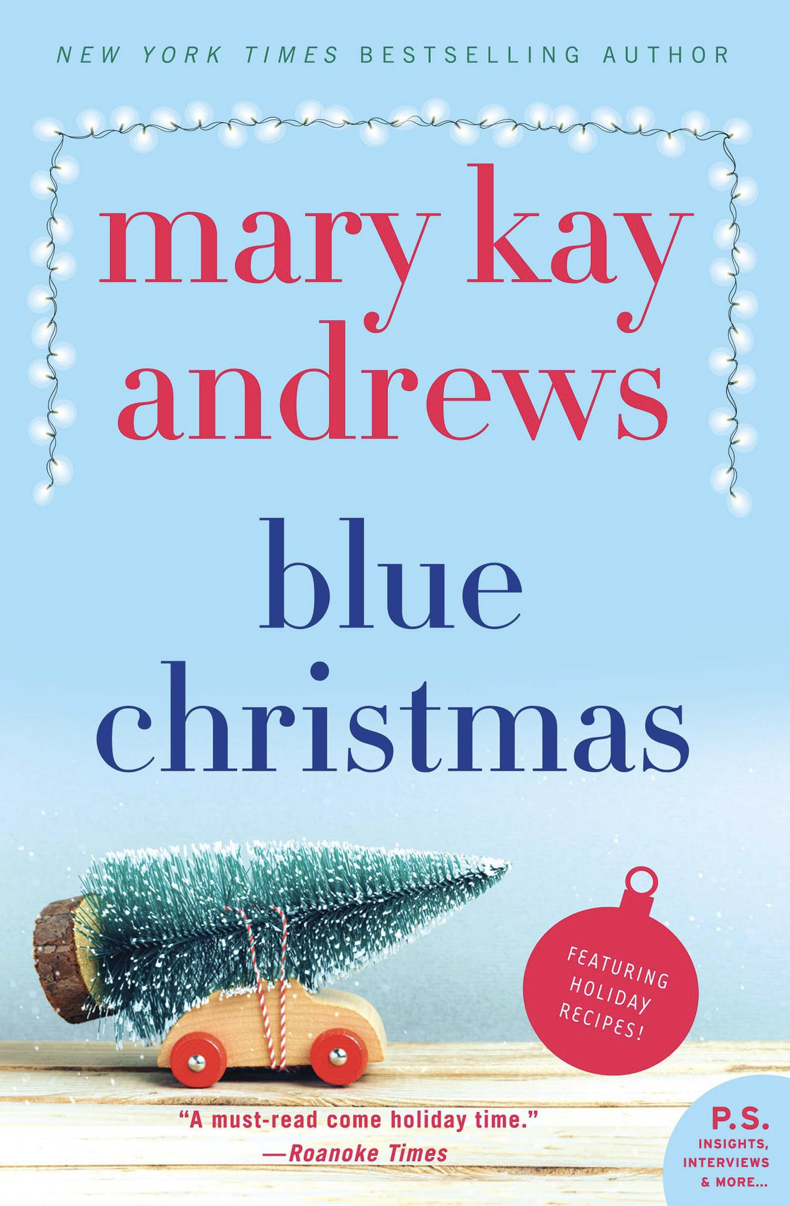 'Tis the week before Christmas, and antiques dealer Weezie Foley is in a frenzy to do up her shop right for the Savannah historical district decorating contest, which she fully intends to win. Her motif is Graceland Blue Christmas, with lots of tinsel, an aluminum tree, and enough tacky retro doodads to fill the Grand Ole Opry. But no sooner is she certain she's one-upped the trendy shop around the corner when Weezie notices things going strangely missing from her display.
Despite the petty burglaries of her mysterious midnight visitor, Weezie still has high hopes for the holiday. Perhaps even an engagement ring is in the offing from her chef boyfriend, though Daniel, usually moody around the yuletide, seems even more distant than ever. Throw in some seasonal eccentricities from Weezie's decidedly odd family, a miraculous 1950s Christmas-tree pin, and a little help from the King (Elvis!) himself, and even Scrooge would have to agree there's real magic in the Savannah air this Christmas.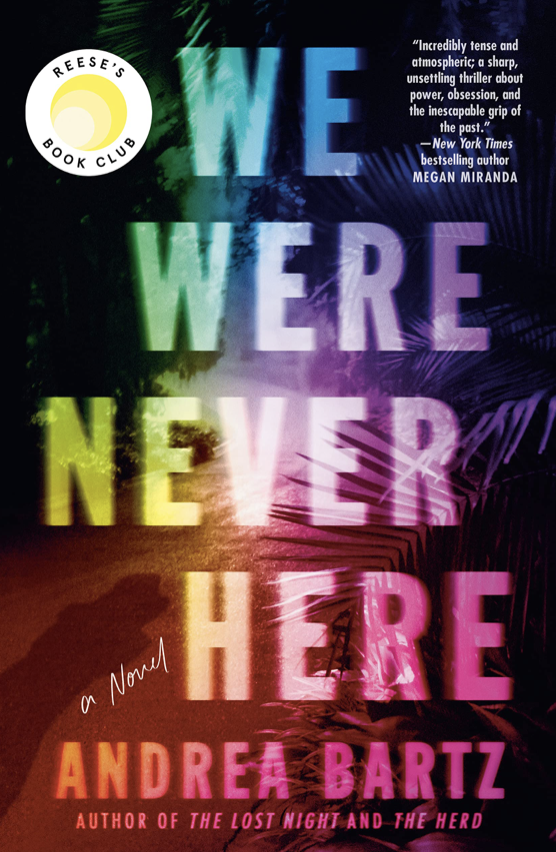 Emily is having the time of her life—she's in the mountains of Chile with her best friend, Kristen, on their annual reunion trip, and the women are feeling closer than ever. But on the last night of the trip, Emily enters their hotel suite to find blood and broken glass on the floor. Kristen says the cute backpacker she brought back to their room attacked her, and she had no choice but to kill him in self-defense. Even more shocking: The scene is horrifyingly similar to last year's trip, when another backpacker wound up dead. Emily can't believe it's happened again—can lightning really strike twice?
Back home in Wisconsin, Emily struggles to bury her trauma, diving headfirst into a new relationship and throwing herself into work. But when Kristen shows up for a surprise visit, Emily is forced to confront their violent past. The more Kristen tries to keep Emily close, the more Emily questions her motives. As Emily feels the walls closing in on their cover-ups, she must reckon with the truth about her closest friend. Can Emily outrun the secrets she shares with Kristen, or will they destroy her relationship, her freedom—even her life?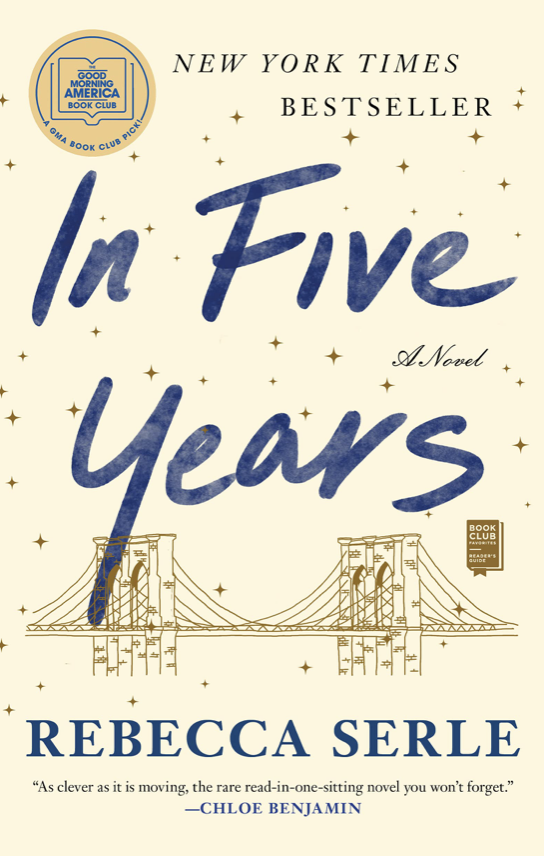 Where do you see yourself in five years?
Dannie Kohan lives her life by the numbers.
She is nothing like her lifelong best friend—the wild, whimsical, believes-in-fate Bella. Her meticulous planning seems to have paid off after she nails the most important job interview of her career and accepts her boyfriend's marriage proposal in one fell swoop, falling asleep completely content.
But when she awakens, she's suddenly in a different apartment, with a different ring on her finger, and beside a very different man. Dannie spends one hour exactly five years in the future before she wakes again in her own home on the brink of midnight—but it is one hour she cannot shake. In Five Years is an unforgettable love story, but it is not the one you're expecting.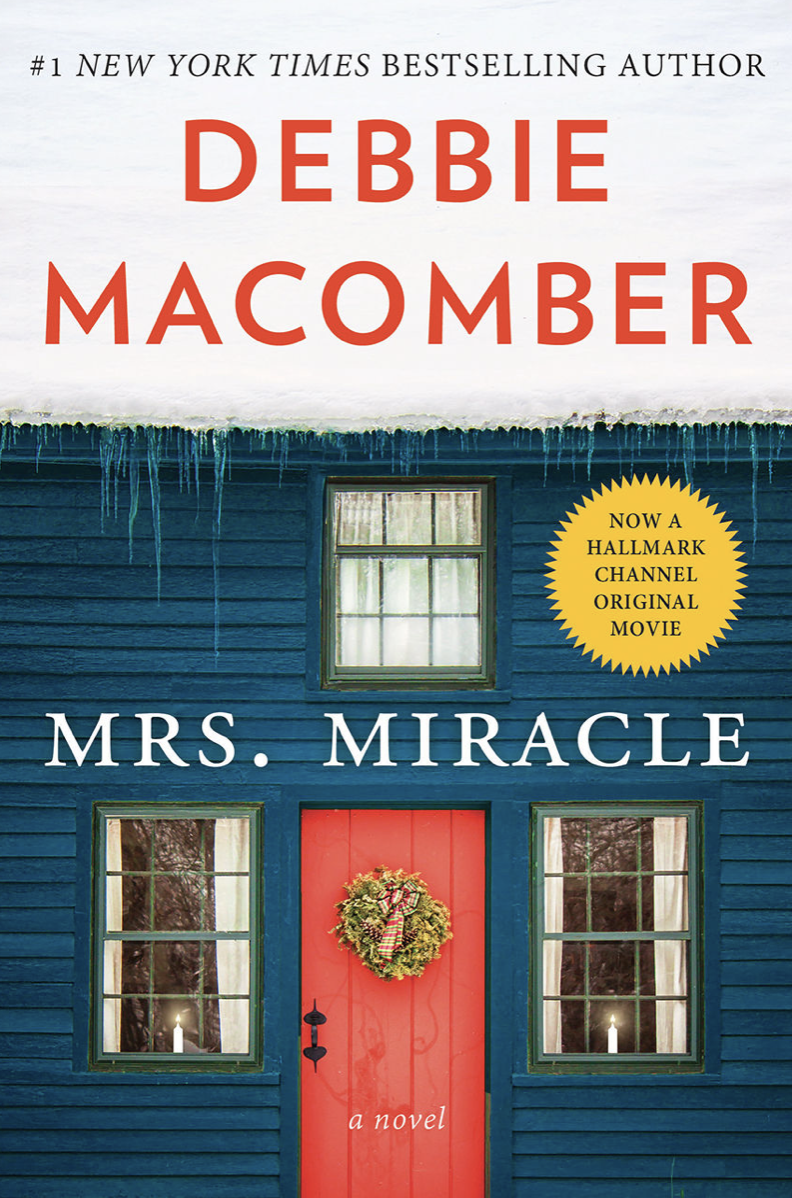 They call her Mrs. Miracle…
Seth Webster's heart never healed after he lost his adored wife. Now, with Christmas approaching, wild twin boys to raise alone, a home in chaos, and the latest in a long line of exasperated housekeepers quitting in disgust, Seth needs more than help to keep his family together…he needs a miracle.
And then one arrives on his doorstep. Her name is Mrs. Merkle, but the kids call her "Mrs. Miracle"—and from the moment the warm, knowing, and very patient nanny appears, everything is different. Her sassy spirit is infectious, and it gives Seth the courage to approach Reba, a beautiful travel agent who's been hurt and betrayed, and is afraid to ever love again. Through the magic of faith—and with a little help from a children's Christmas pageant and a lot of encouragement from Mrs. Miracle—Seth and Reba might just be able to find a Christmas miracle of their very own: true love.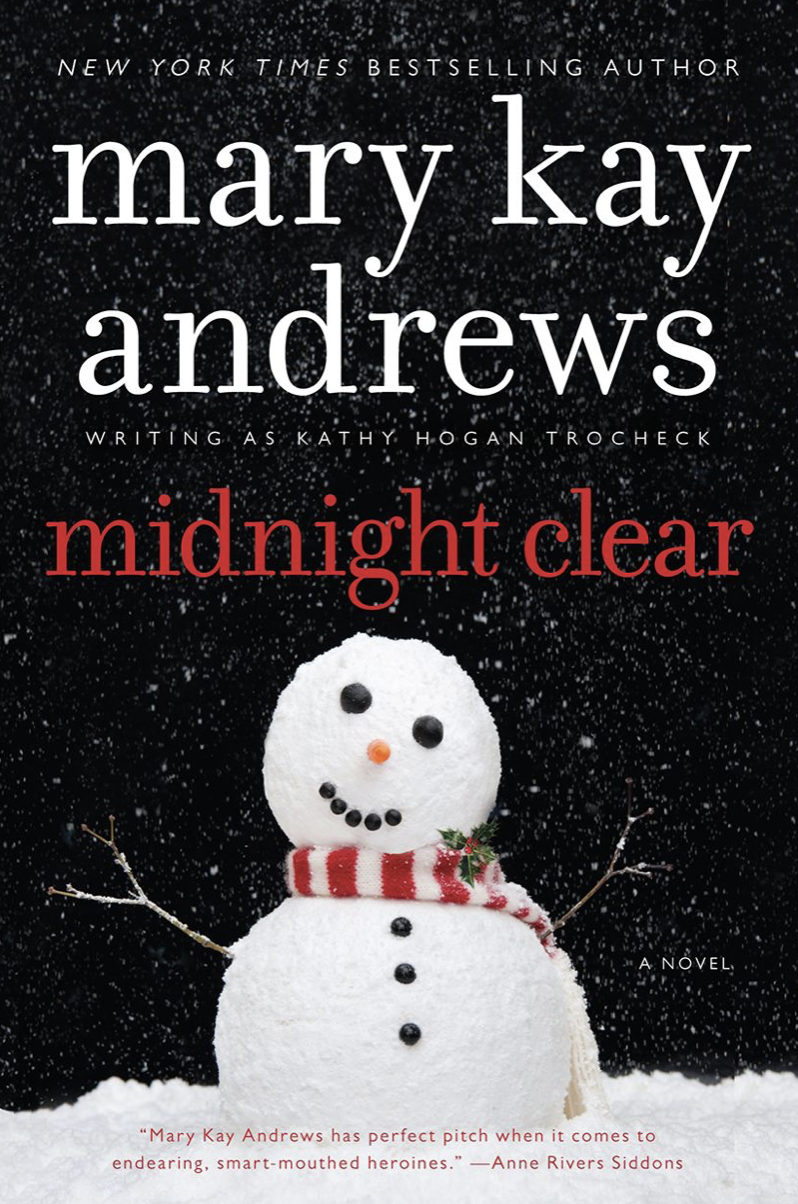 It's a few days before Christmas, and sometime sleuth/full-time cleaning lady Callahan Garrity has things under control for a change, until her brother Brian, shows up. He's kidnapped his toddler daughter, Maura, from his estranged wife, a vengeful shrew with the law on her side.
When his ex-wife is found dead, the cops suspect Brian. To save her brother and her holiday, Callahan, along with her irascible mom, Edna, and a gaggle of House Mouse employees, will crisscross yuletide Atlanta, going everywhere the search for truth leads.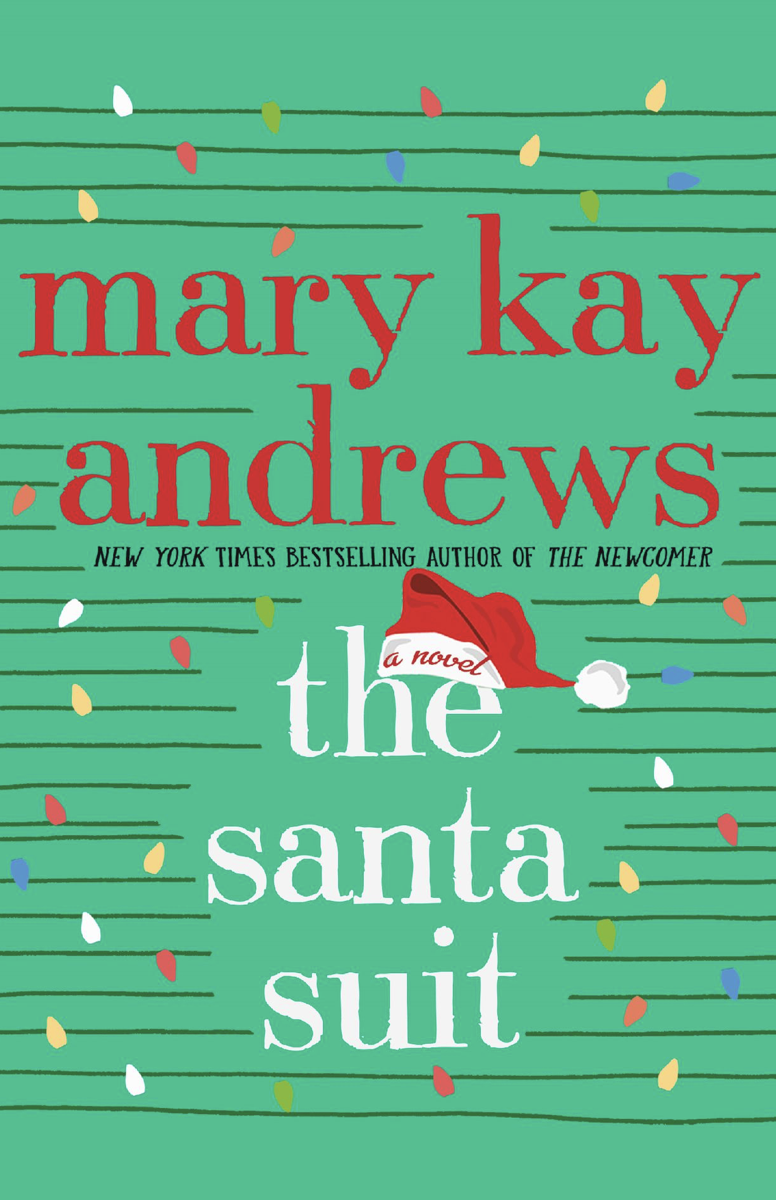 When newly-divorced Ivy Perkins buys an old farmhouse sight unseen, she is definitely looking for a change in her life. The Four Roses, as the farmhouse is called, is a labor of love—but Ivy didn't bargain on just how much labor. The previous family left so much furniture and so much junk, that it's a full-time job sorting through all of it.
At the top of a closet, Ivy finds an old Santa suit—beautifully made and decades old. In the pocket of a suit she finds a note written in a childish hand: it's from a little girl who has one Christmas wish, and that is for her father to return home from the war. This discovery sets Ivy off on a mission. Who wrote the note? Did the man ever come home? What mysteries did the Rose family hold?
Ivy's quest brings her into the community, at a time when all she wanted to do was be left alone and nurse her wounds. But the magic of Christmas makes miracles happen, and Ivy just might find more than she ever thought possible: a welcoming town, a family reunited, a mystery solved, and a second chance at love.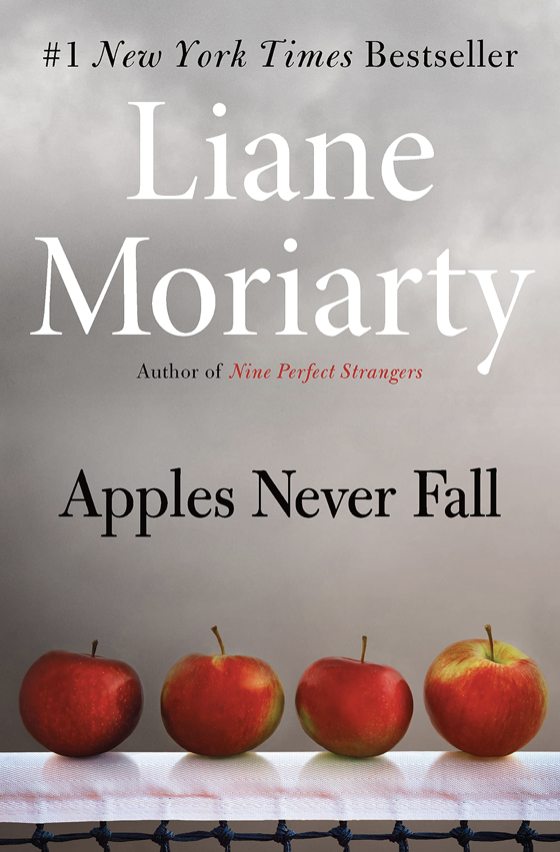 If your mother was missing, would you tell the police? Even if the most obvious suspect was your father?
This is the dilemma facing the four grown Delaney siblings.
The Delaneys are fixtures in their community. The parents, Stan and Joy, are the envy of all of their friends. They're killers on the tennis court, and off it their chemistry is palpable. But after fifty years of marriage, they've finally sold their famed tennis academy and are ready to start what should be the golden years of their lives. So why are Stan and Joy so miserable?
The four Delaney children―Amy, Logan, Troy, and Brooke―were tennis stars in their own right, yet as their father will tell you, none of them had what it took to go all the way. But that's okay, now that they're all successful grown-ups and there is the wonderful possibility of grandchildren on the horizon.
One night a stranger named Savannah knocks on Stan and Joy's door, bleeding after a fight with her boyfriend. The Delaneys are more than happy to give her the small kindness she sorely needs. If only that was all she wanted.
Later, when Joy goes missing, and Savannah is nowhere to be found, the police question the one person who remains: Stan. But for someone who claims to be innocent, he, like many spouses, seems to have a lot to hide. Two of the Delaney children think their father is innocent, two are not so sure―but as the two sides square off against each other in perhaps their biggest match ever, all of the Delaneys will start to reexamine their shared family history in a very new light.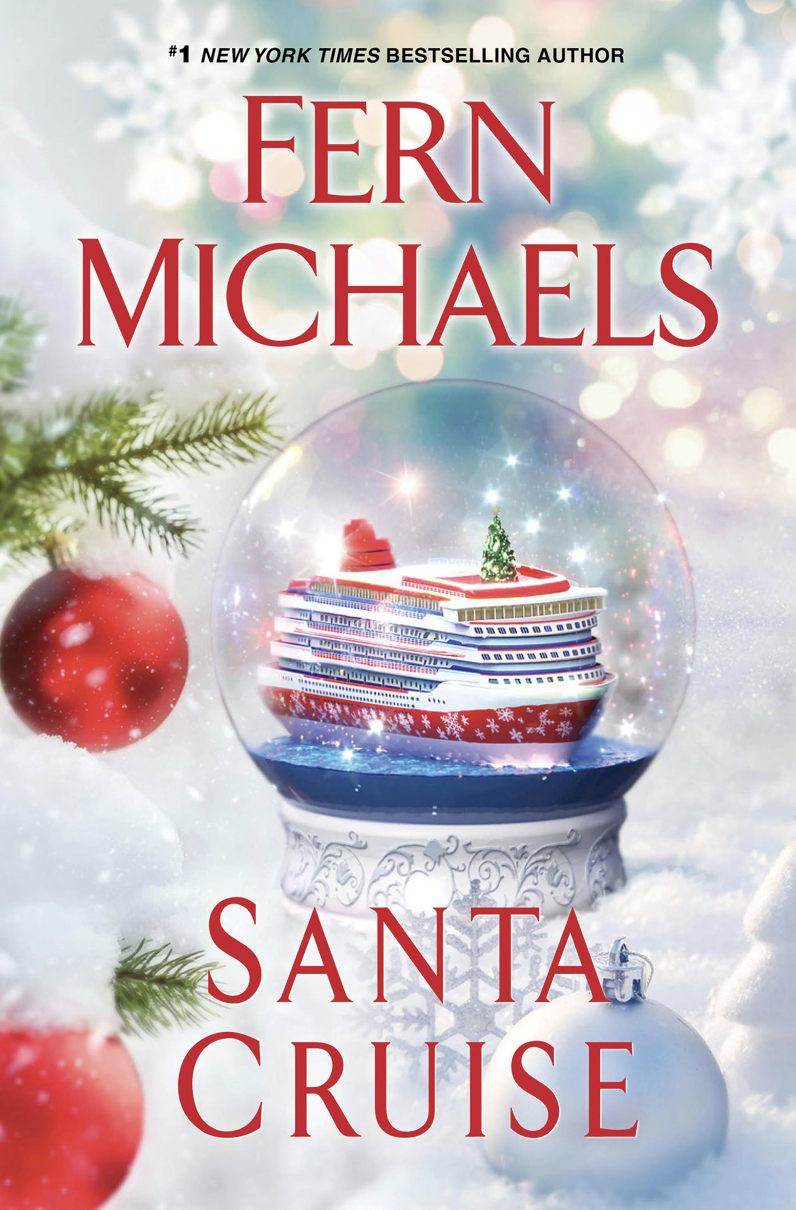 At Ridgewood High, Amy, Frankie, Rachael, and Nina formed a deep bond. Now, fifteen years after leaving school behind, they're back for a reunion, laughing, reminiscing, and chatting how much has changed—and how much hasn't. Nina, once the star of every school play, moved to Hollywood and landed a recurring role on a sitcom. Amy, fondly known as "the brains of the operation," is now a Silicon Valley bioengineer. Outgoing and compassionate, Frankie works for a New York publishing house. Rachael, always the most boy-crazy of the crew, married—mostly to please her parents—but is now divorced. All four are strong, successful, and somehow, still looking for the right partner. But Frankie has an idea to help solve that: a singles cruise for the holidays.
In late December, Amy, Rachael, Frankie, and Nina gather in Miami, ready to board their state-of-the-art cruise ship. The entertainment options are endless, the food is to die for, and the passenger list includes hundreds of eligible men. The highlight of the week will be a magnificent New Year's Eve celebration with multiple theme parties, dancing, and fireworks. The ladies are happy to give Cupid a helping hand here and there—hanging mistletoe in elevators and cheering each other on through speed-dating events and shore excursions. Holidays—like the path of love itself—don't always go exactly as planned, but over the course of one festive, unforgettable week, all four will set sail on surprising new adventures.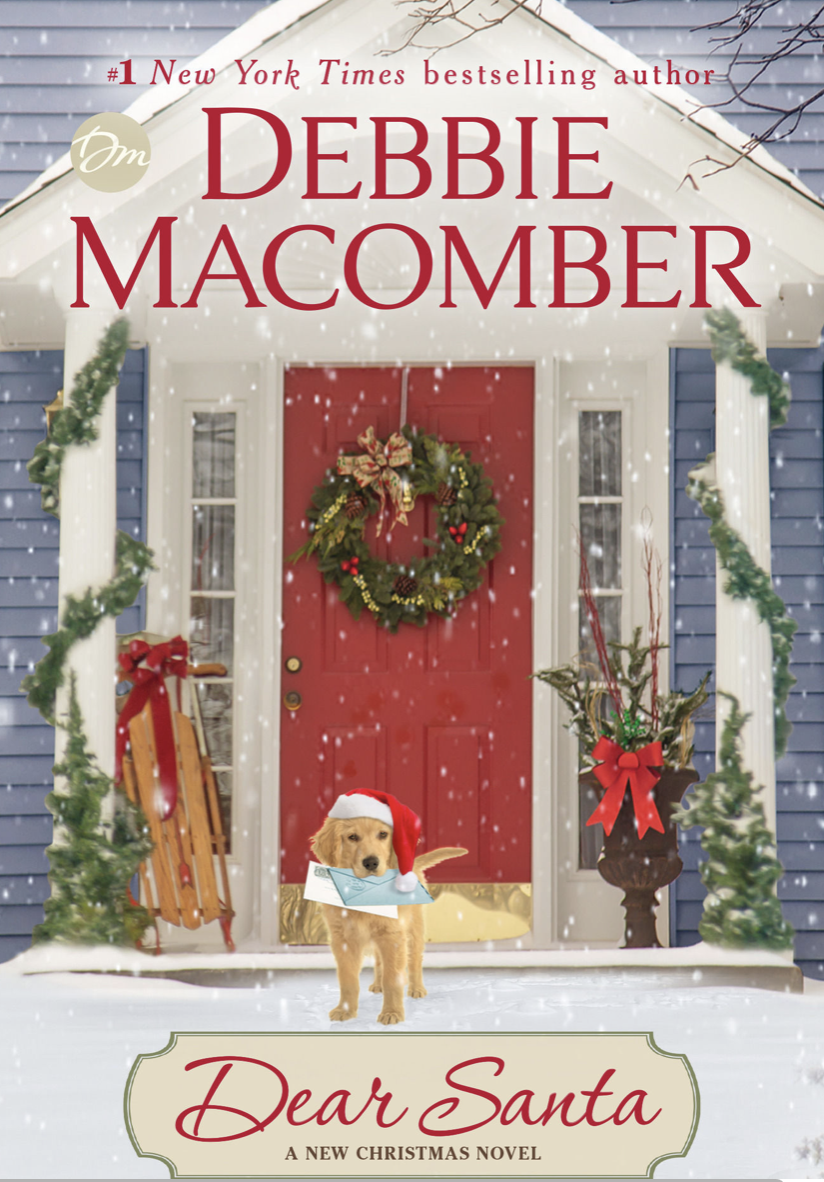 Lindy Carmichael isn't feeling particularly joyful when she returns home to Wenatchee, Washington, for Christmas. The man she thought was "the one" has cheated on her with her best friend, and she feels completely devoid of creativity in her graphic-design job. Not even carolers or Christmas cookies can cheer her up—but Lindy's mother, Ellen, remembers an old tradition that might lift her daughter's spirits.
Reading through a box of childhood letters to Santa and reminiscing about what she'd wished for as a young girl may be just the inspiration Lindy needs. With Ellen's encouragement, she decides to write a new letter to Santa, one that will encourage her to have faith and believe just as she'd done all those years ago. Little does Lindy know that this exercise in gratitude will cause her wishes to unfold before her in miraculous ways. And, thanks to some fateful twists of Christmas magic—especially an unexpected connection with a handsome former classmate—Lindy ultimately realizes that there is truly no place like home for the holidays.
In Dear Santa, Debbie Macomber celebrates the joys of Christmas blessings, old and new.
All descriptions are pulled from the amazon link
Which one(s) did you put on your reading list?!
If you enjoyed this list of books to read in 2022, then you should check out the Virtual Book Club tab for all my book recommendations!
Let me know in a comment below what you're currently reading! I'm always looking for a good book.
Have a fab day friends! xoxo




SHOP ALL BOOKS TO READ IN 2022