I am a huge fan of homemade food related gifts for neighbors and friends!
A few years ago, I made these jars of cookies as a baby shower favor. I mean how cute is the concept? Bakerella is amazing. Really!
Immediately, I thought the jars (and recipe) were a genius idea and my head was spinning with other occasions that I could make the jars for!
Do you ever feel like baking cookies for Santa is usually one of those tasks that we save until the last minute at Christmastime and it's always a rushed chaotic baking session? I thought it would be fun to start a baking cookies for Santa tradition with the little presidents. A baking day that is on the calendar and something we can all look forward to!
Then, I realized that making these jars into "Cookies for Santa" jars would be an awesome gift  for the little presidents' friends ( and their mommas would love it too!) too. It is a super fun and easy way to bake cookies for Santa or really anyone during the holiday season!
So, two years ago, I made our first batch of 24 "Cookies for Santa" jars.
We delivered them to our friends and neighbors and family.
People went NUTS over them and LOVED them! So many of my momma friends were so excited for the ease that these jars brought to baking cookies for Santa!
Now, it's a tradition for us to put all the jars together and then head out and deliver them to our friends and family, each year.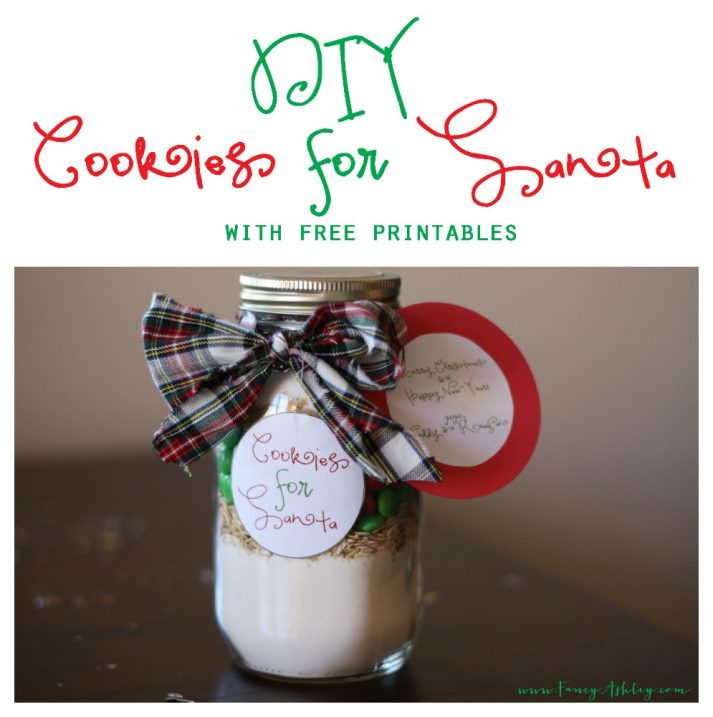 This year, the little presidents helped ate lots of red and green m&ms while we made the jars!
They love helping and even more so, they are so excited to deliver these to our friends!
The necessities:
Quart Sized Jars (I used these because I prefer a smooth front, so I can add a sticker. But, any quart sized jar will work.) (fill jars in this order)
1 1/3 cup of Flour
1 teaspoon of Baking Soda
1 teaspoon of Baking Powder
1/4 teaspoon of Salt
1 cup of Oats
3/4 cup of Christmas Themed M&Ms
3/4 cup of Christmas Themed Chocolate Chips
1/2 cup of Sugar
1/2 cup of Brown Sugar
Pack everything in as tight as you can into the jar!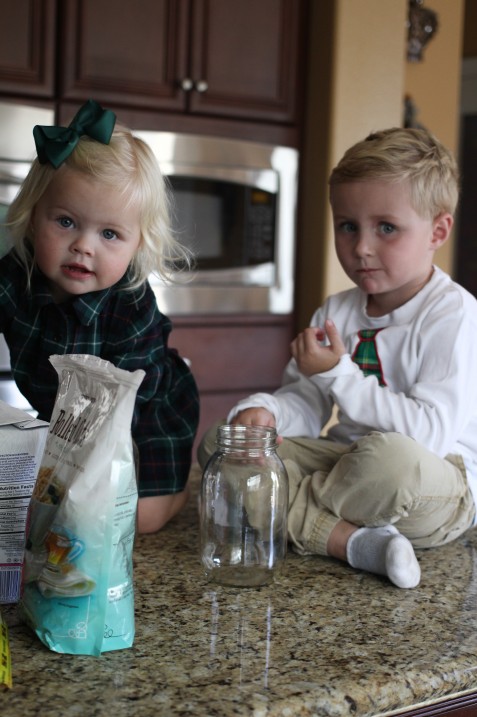 The little presidents usually eat as many M&Ms and chocolate chips as they can before I notice…see those innocent faces?
Yep…lots of taste testing…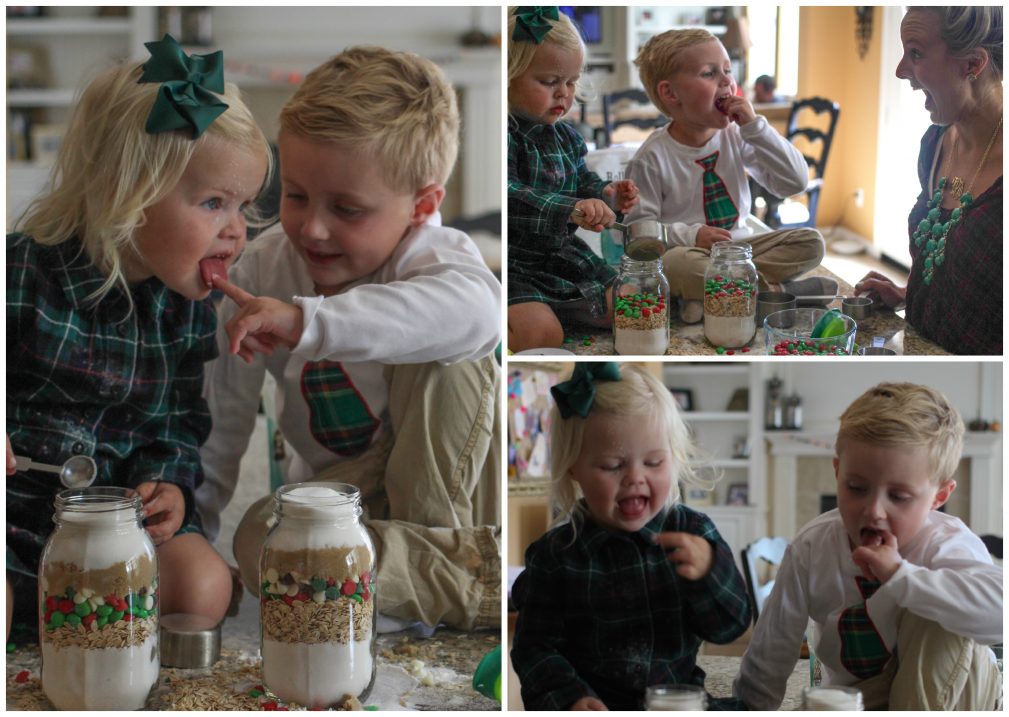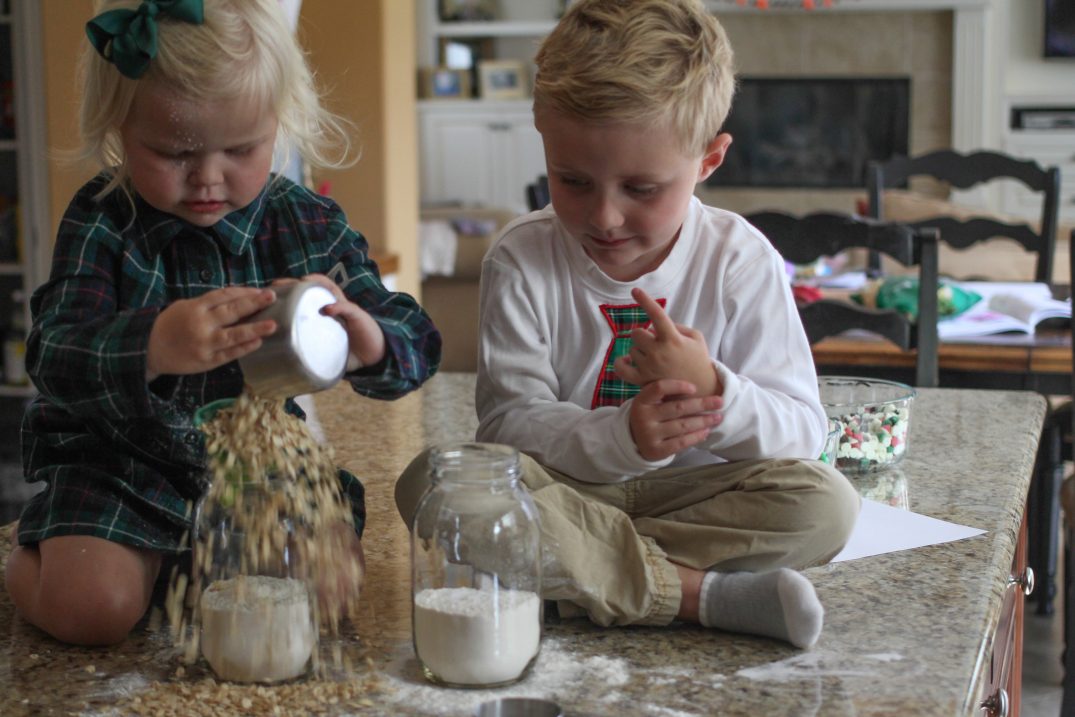 And messes…lots of happy messes.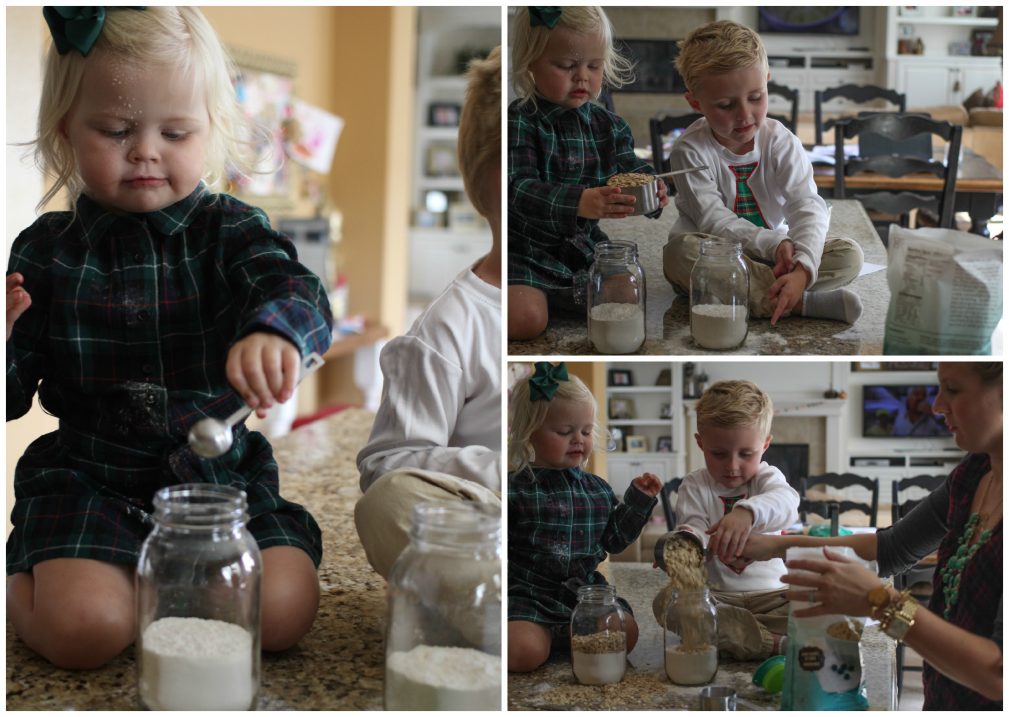 After we are finished making the jars, we package them up with a cute little sticker on front. Then we add a little hang tag with baking instructions on one side and a Christmas greeting on the other side. I typically use a fabric scrap for a bow! I love love love plaid, especially during the winter season!
Along with this super fun kid-friendly DIY, I also have printables for you, so that you can make your OWN Cookies for Santa jars for your friends and family!!!! Yay!!! I print them on this sticker paper and then cut them out with scissors.
Cookies for Santa Sticker:
Cookies For Santa Printable Sticker-DOWNLOAD
Cookies for Santa Instructions Tag:
Cookies for Santa-Baking Instructions Tag-DOWNLOAD
Cookies for Santa Editable Christmas Greeting (Please note-this can be edited in Adobe Acrobat and you will need to download the free font PEA LOVEY DOVEY):
Editable Christmas Tag-DOWNLOAD
We have so much fun putting them together! Lots of laughter and chocolate snacking…or in Reagan's case…flour snacking too?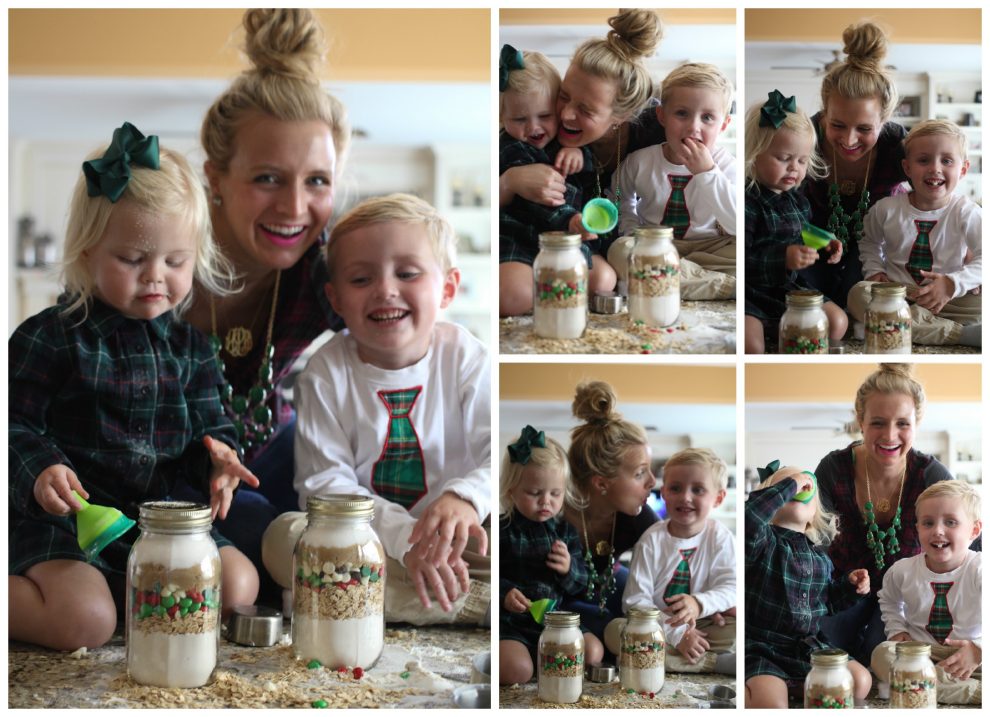 My little elves and I will be delivering these to our friends and neighbors soon, along with a few other goodies and we can't wait!
Hooray for gift giving!!!