You know those weekends where you just have so much fun and you don't want it to end?
We had one of those this weekend!
Hooray for a very merry weekend!
We started off the weekend with a fun night out to celebrate my mom's birthday.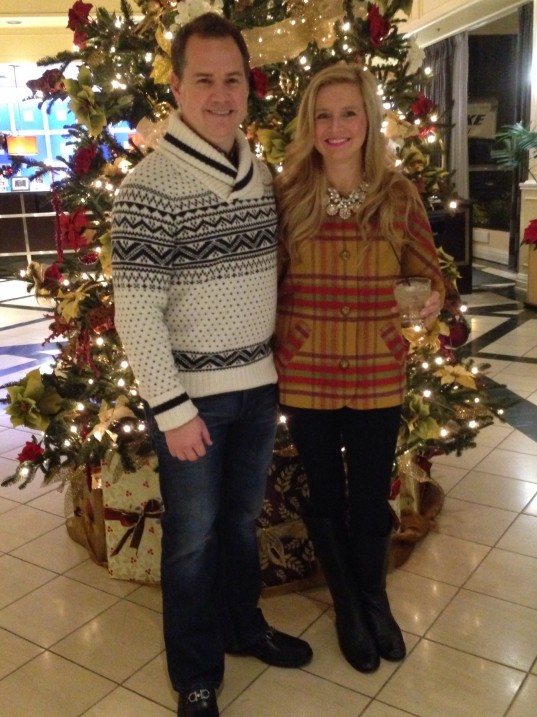 We headed back home early the next am.
I was so excited to wear my new Rudolph sweater that Mr. Fancy surprised me with last week. I love that he checks my Pinterest boards for gift ideas!
Oh how I love a good Christmas themed sweater.
 *sweater is from here and similar is from here.
We spent most of Saturday just hanging on the couch, watching football. We had grand plans to pack, but there were so many good games on.
Sunday, we purged and packed and finished putting up some Christmas decor and I had a fun activity planned for that afternoon.
I'm all about traditions and I wanted to start a new one this year!
Decorating gingerbread houses!!!!
I was so excited to do this, as were the little presidents!
We made a little party out of it and we all had a blast!
I made little houses out of graham crackers and after they dried, the little presidents went to town decorating them.
We had so much fun and I will remember this day forever. I hope they do too. They are both at such fun ages and I love that we can do these kinds of activities together! Hooray for new traditions! I am already thinking we may have to do this a few more times before Christmas because it was such a fun afternoon!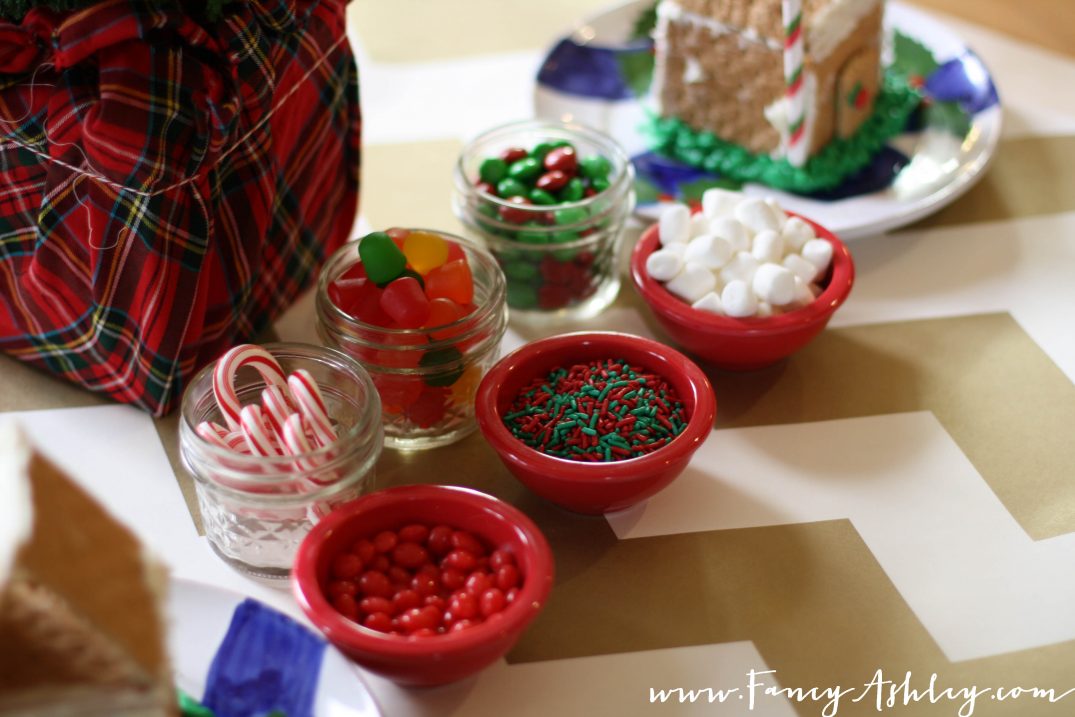 Hooray for m&m-stained tongues!
Lots of candy snacking and laughter was involved!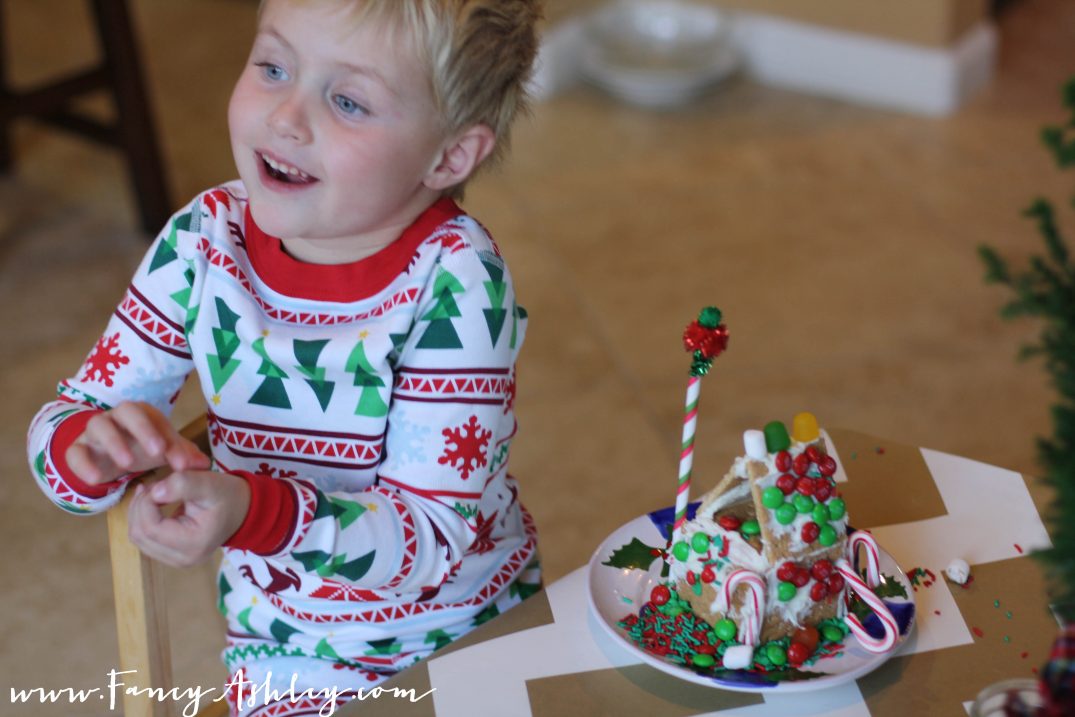 Both of the little presidents were huge fans of all of the candy decor options.
The finished houses!!!
*The pajamas worn in these pics can be purchased, here.
We ended the weekend, driving around looking at Christmas lights and our favorite house had snow machines this year! They turned them on when they heard us outside, so we got a little snow in San Diego! We all loved it!
I love these kinds of weekends. Christmastime is my favorite for so many reasons and this was a very merry and happy weekend for all!
What about you? Did you have a very merry weekend too?
PS!!!!!
Don't forget to join our Christmas Pajama Party tomorrow!!! It's going to be a blast!!! Read all the details, here!