If you follow me on Instagram, then you know that Saturday was a pretty huge milestone in our family!
Miss Reagan performed in her first ever ballet recital. She has been talking about it for weeks and kept saying "I can't wait to get on that big stage with my friends!" She was so very excited! I was too! I couldn't wait to see her up there doing her thing!
Lots and lots of pictures are about to happen. I just couldn't pick a few…
We started off the day with a dress rehearsal. It was so nice because we got to be right up in the pit, filming and taking pictures, since it was going to be closed during the big show!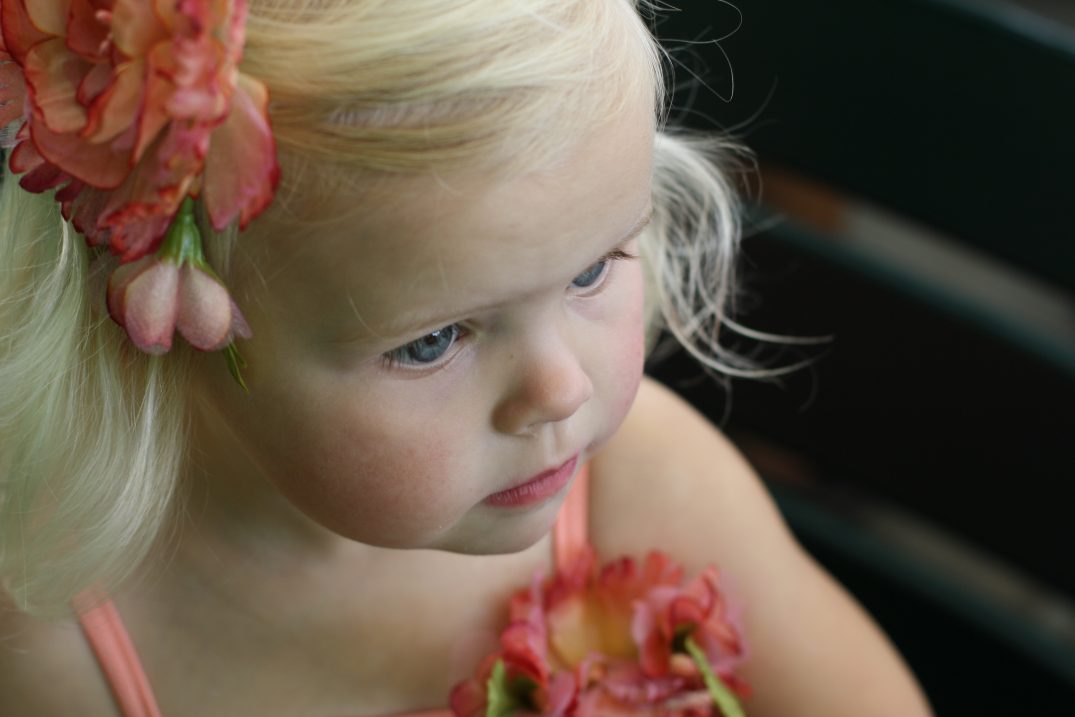 Teddy came along for the rehearsal…he was not thrilled to come to either, until he ran into a friend from school, who's sister was performing. After that, he wanted to stay the rest of the night. He also saw our neighbor and wanted to stay for her performance too, so we did.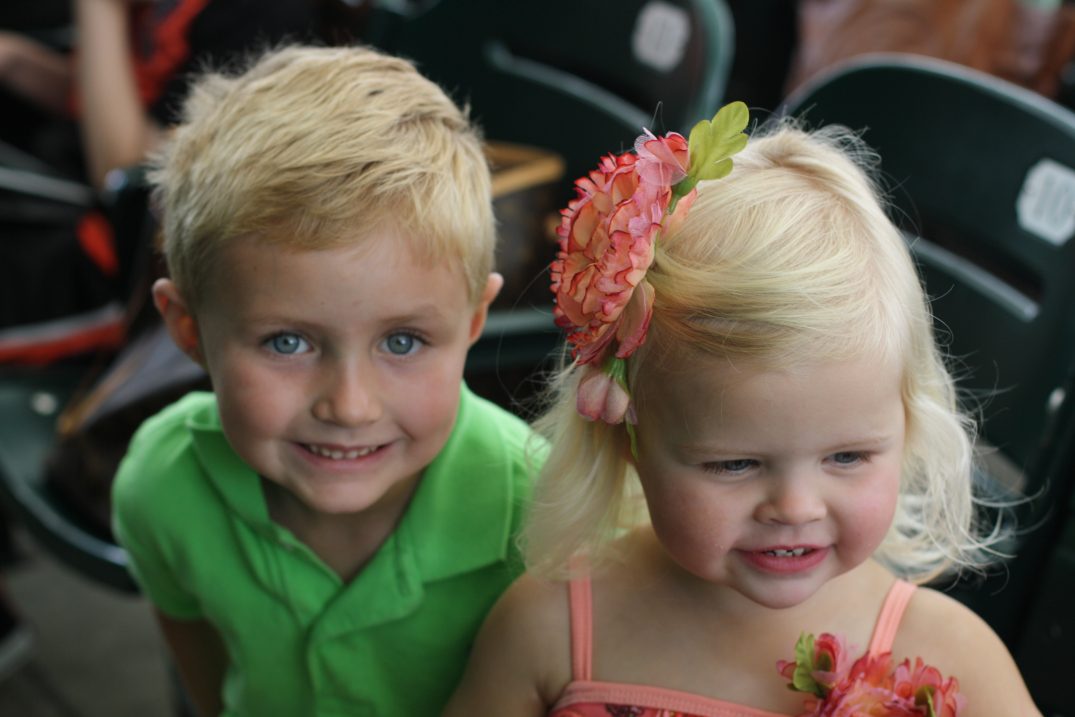 I tried to explain to Reagan that Journey had performed on the same stage the night before! She had no idea what I was talking about, but I thought that was pretty cool to be on stage where all these amazing artists have performed! Their dance was to "Spoonful of Sugar." They even held glitter spoons. So perfect for us!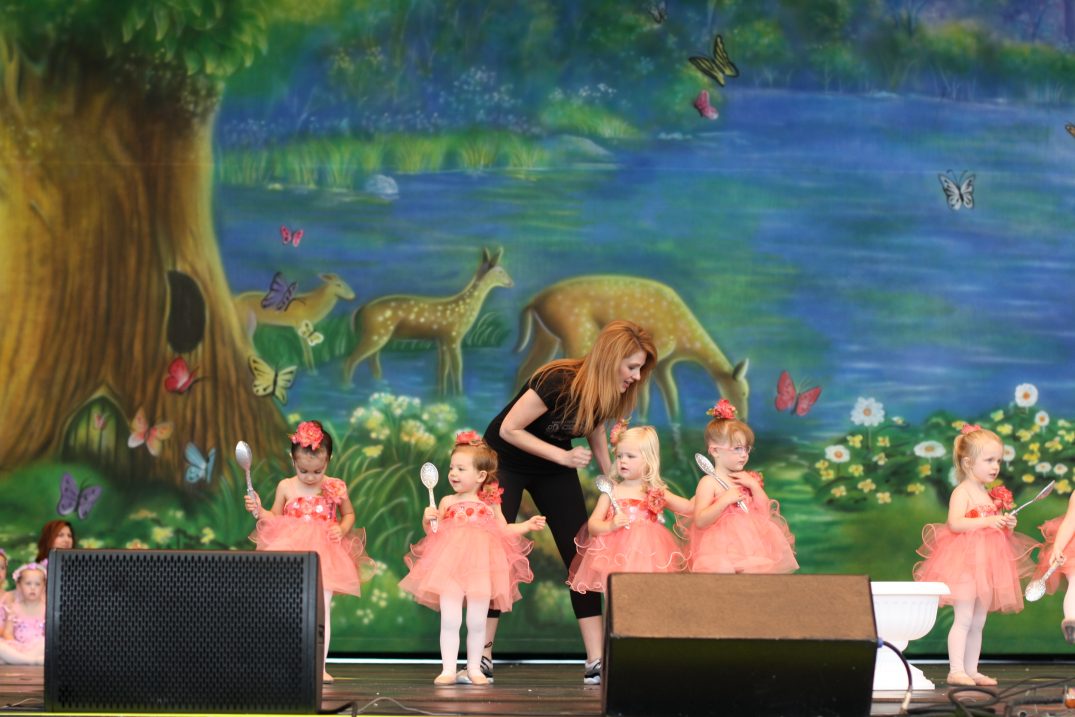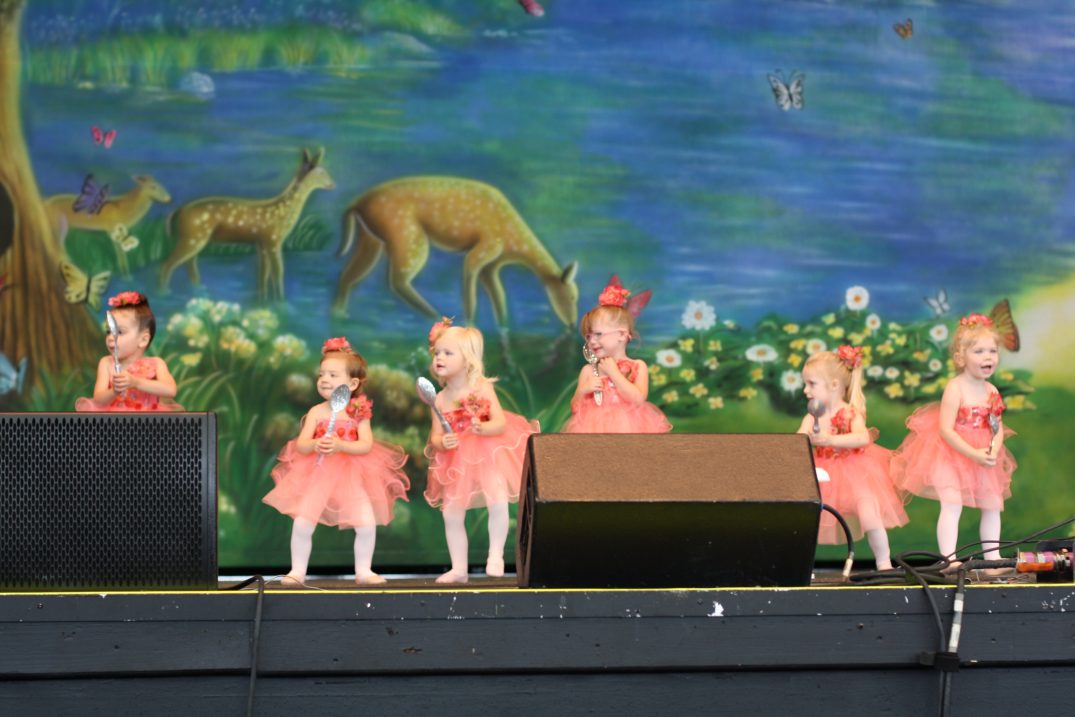 Sweet little action shot.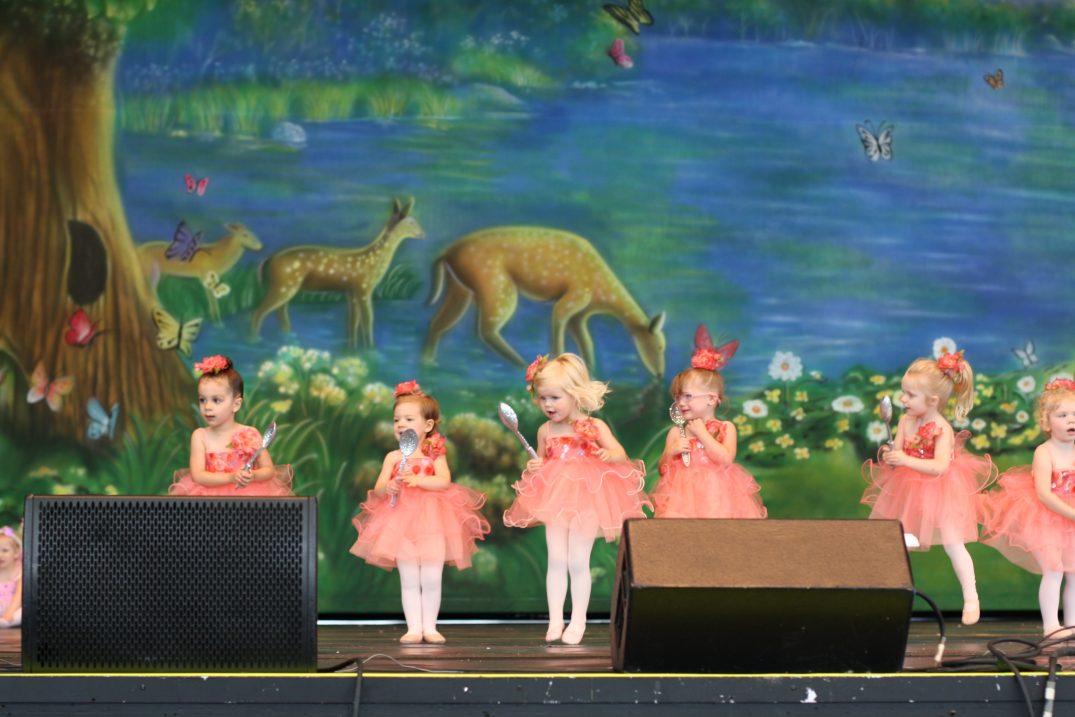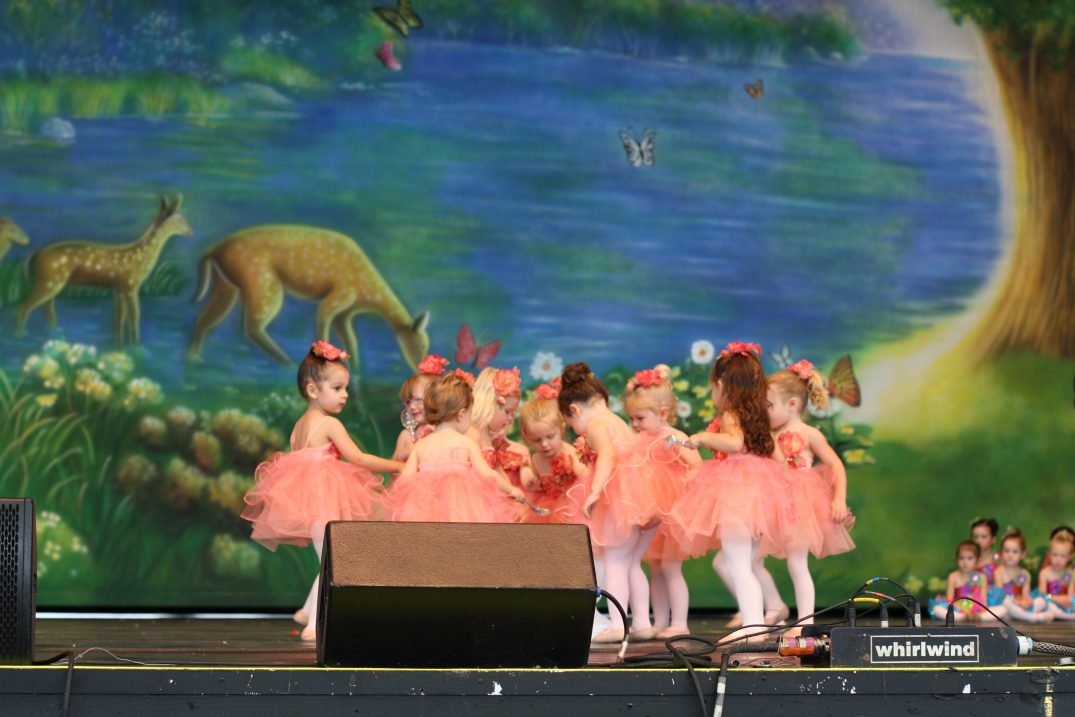 That sweet little tongue of her's is always out. 🙂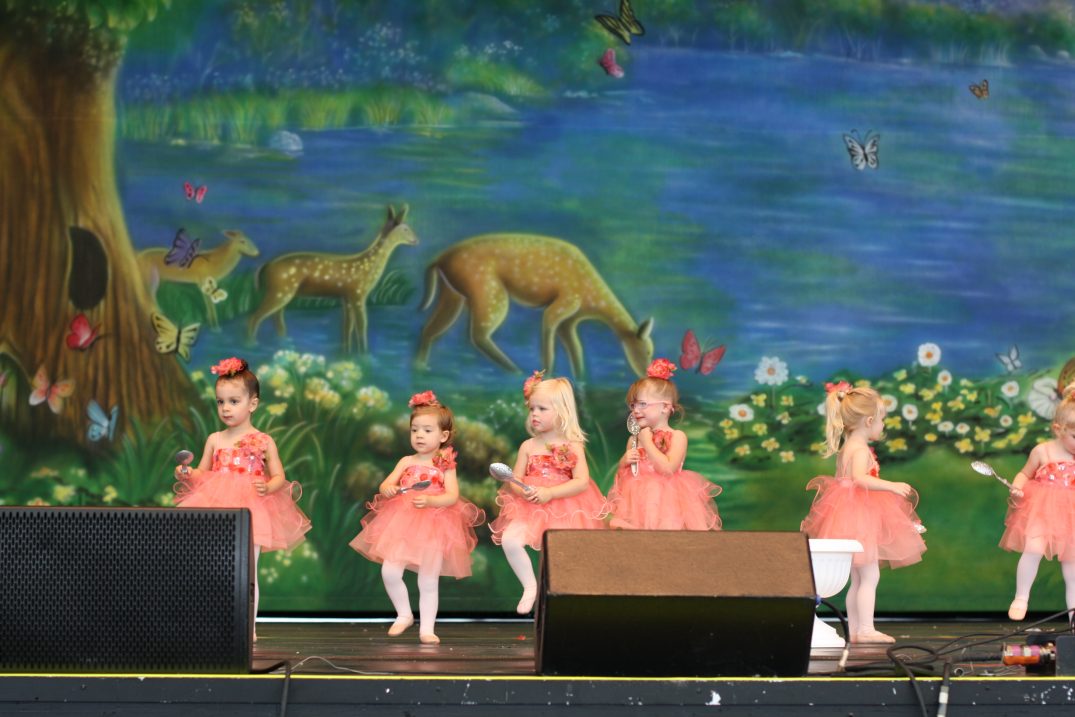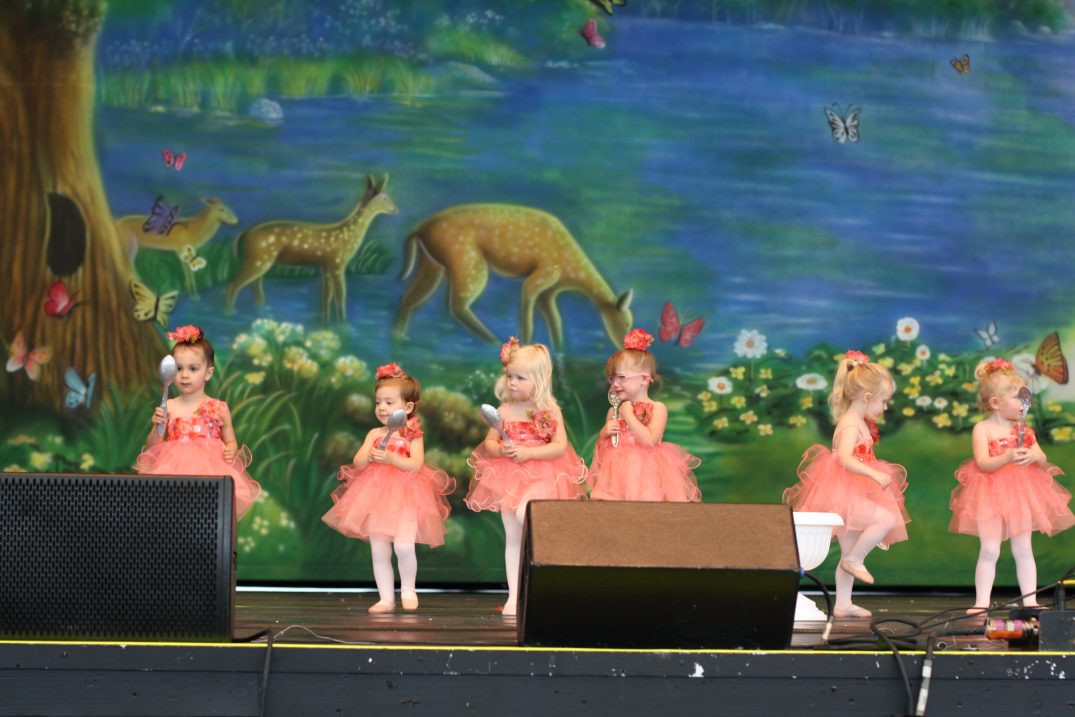 At the end, the dads are supposed to come up and get the girls and give them flowers. This was from the rehearsal. She was so excited! I wish I could have gotten a better picture of this during the actual show, but with our seats, it was impossible.
Mr. Fancy had ordered Reagan's bouquet and I think he nailed it. Pink, purple and glitter.
When we went back that evening, Teddy had to have some popcorn for the big show. Why not?!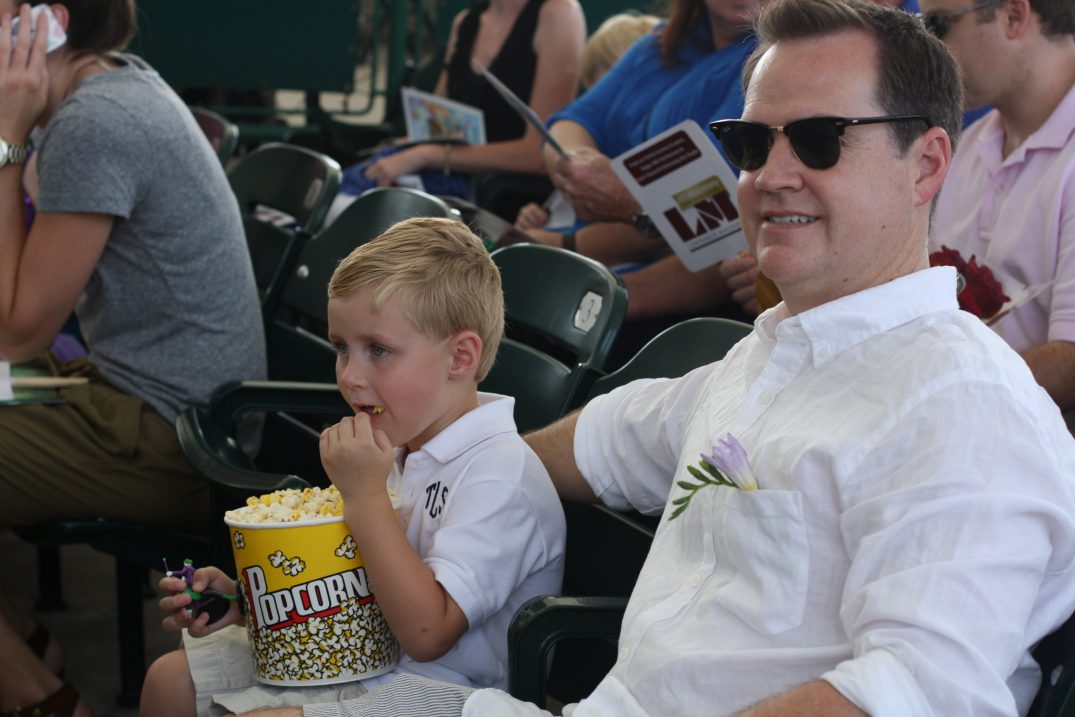 Here are a few pics of our girl on the big screen.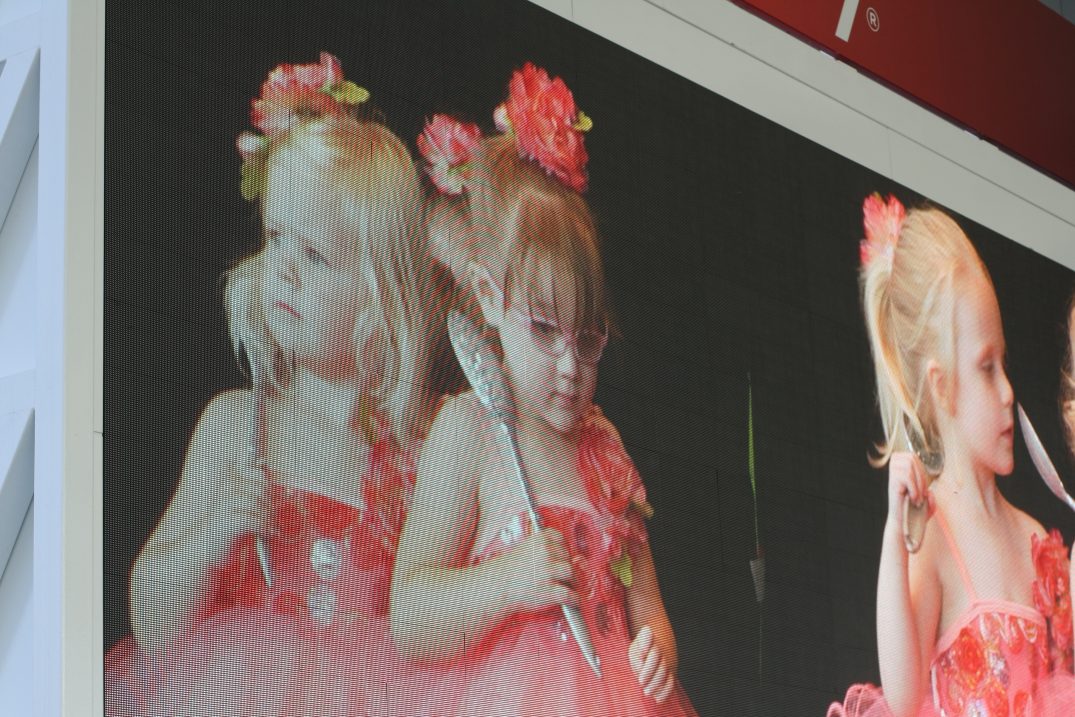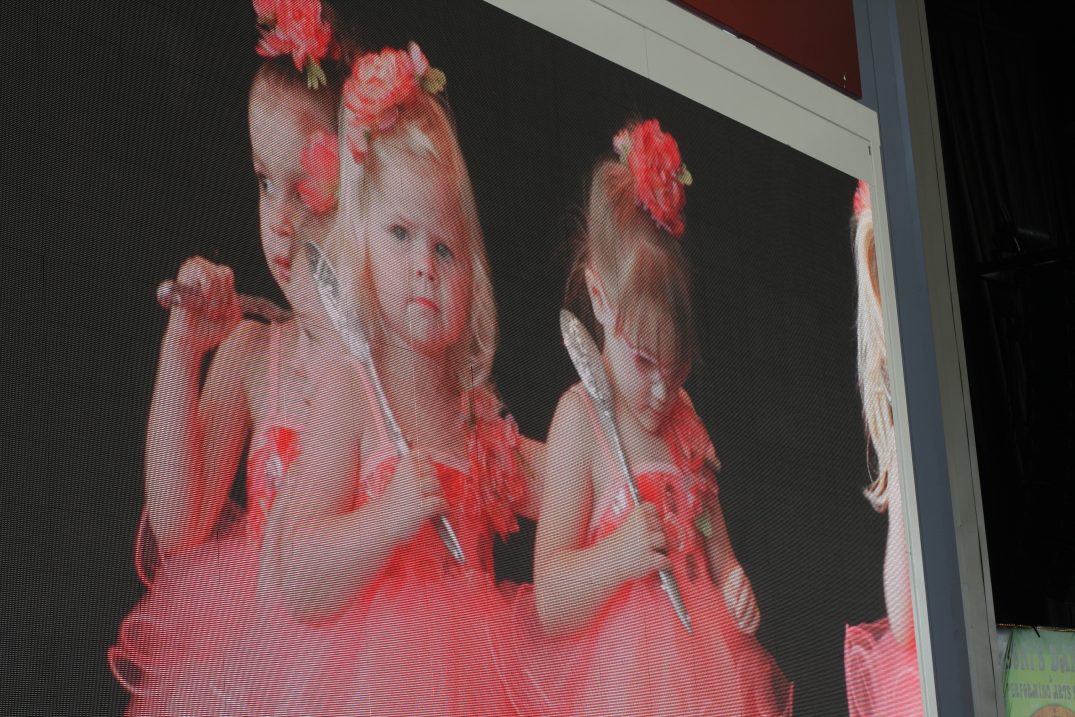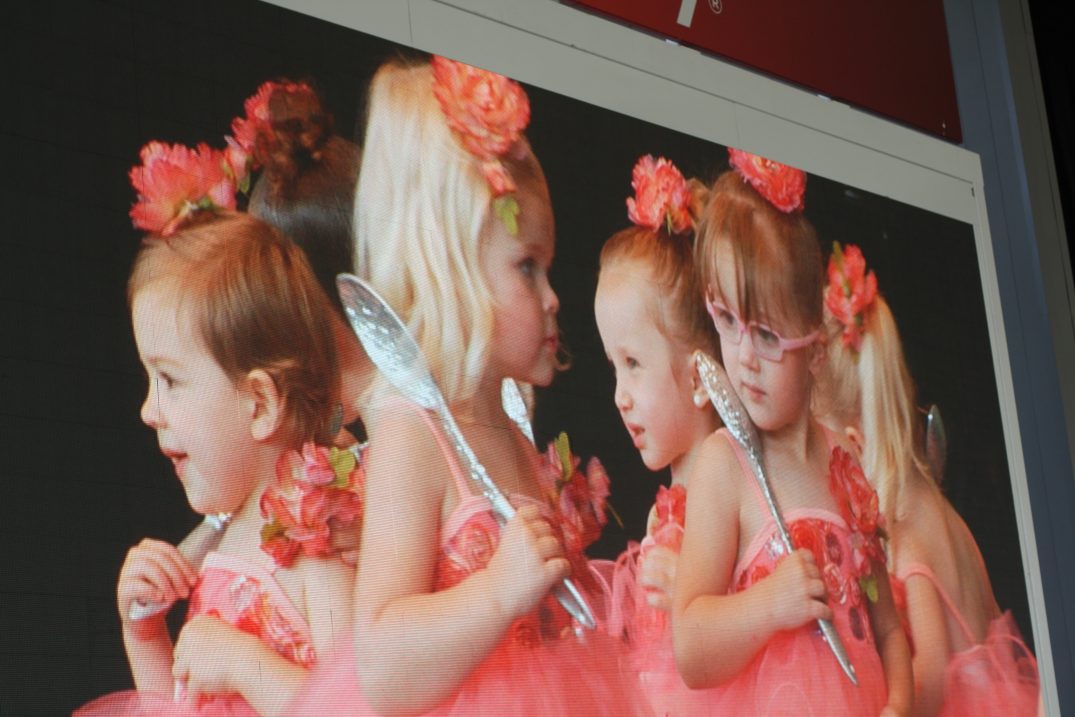 Me with my sweet girl before the show.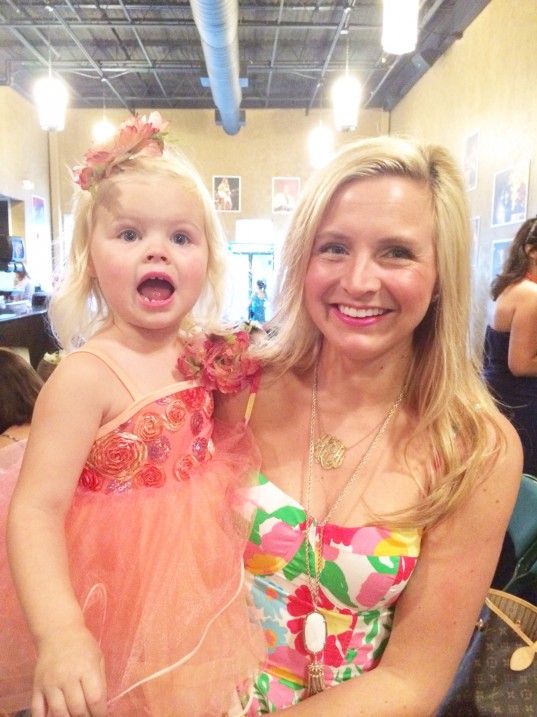 The fam bam after the show! We were all so proud!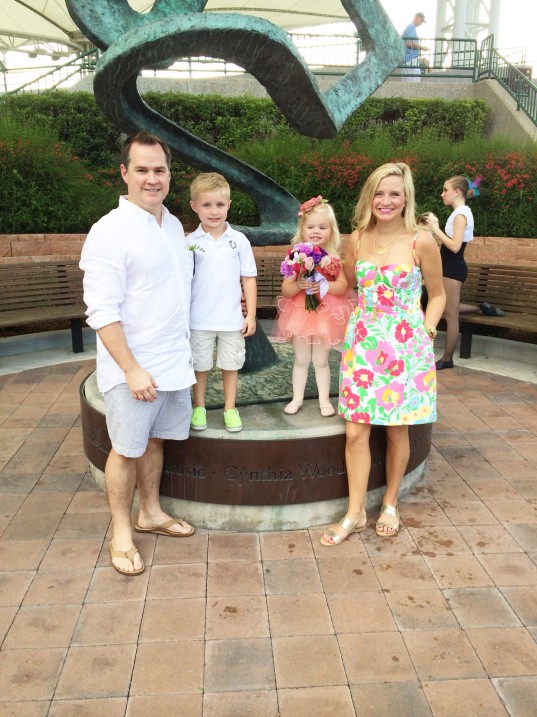 She and her buddy from class took a few pics. They look so cute!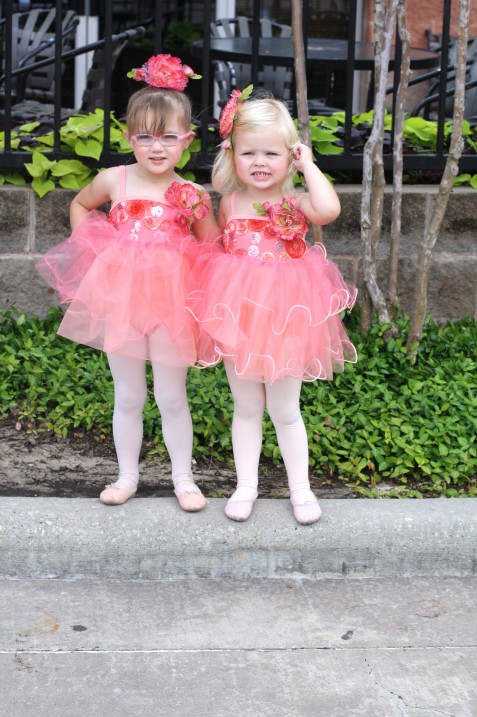 And a few of our sweet girl.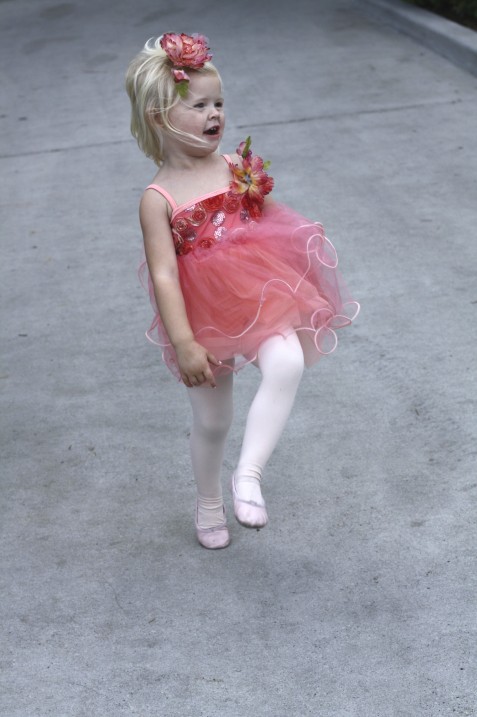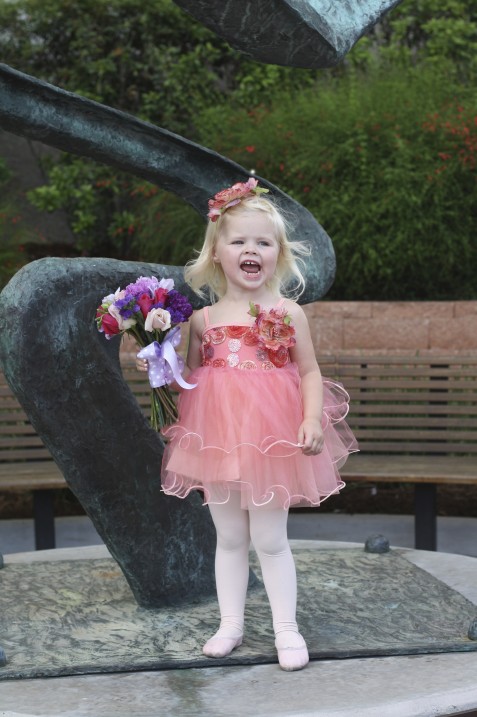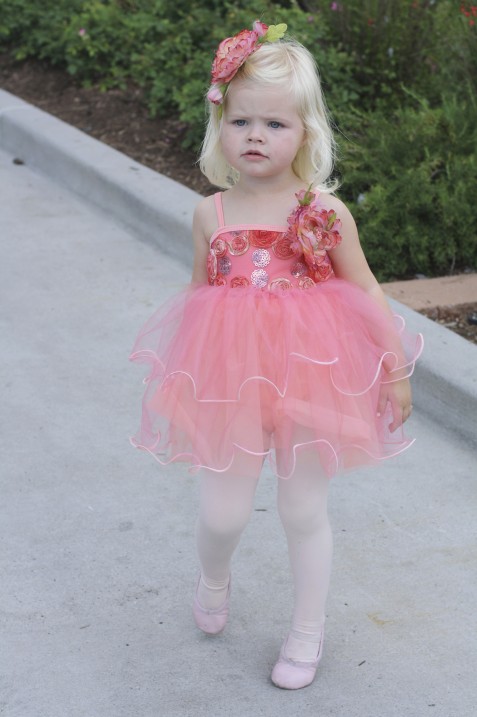 This was her ballet picture. I love it.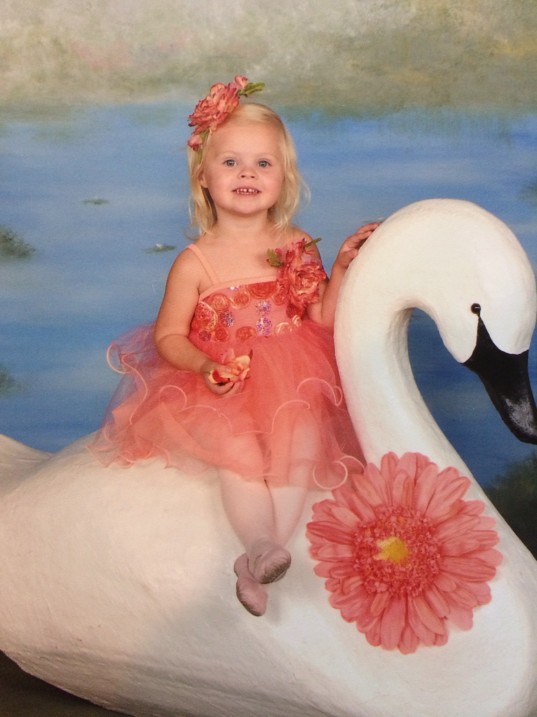 I have to say, this was a pretty amazing thing to witness as a parent. I have loved watching her blossom and gain a love of ballet since we started back in January. It has truly become something that she loves and she always wishes she could go every single day. She had an amazing teacher as well. Wish we could have her each year! Watching Reagan, come alive on stage brought tears to my eyes…both times. She is and was amazing and I am just so proud. I can't wait to watch her continue on with ballet…or whatever else she chooses to do!
Ps don't forget to head over and enter to win one of my favorite summer items, a Hayden Reis Ditty Tote!