Happy Tuesday!
I get lots of questions about my hair and what products I use, so today, I wanted to share my main mane maintenance products!
 These are my daily and weekly products that I can't live without!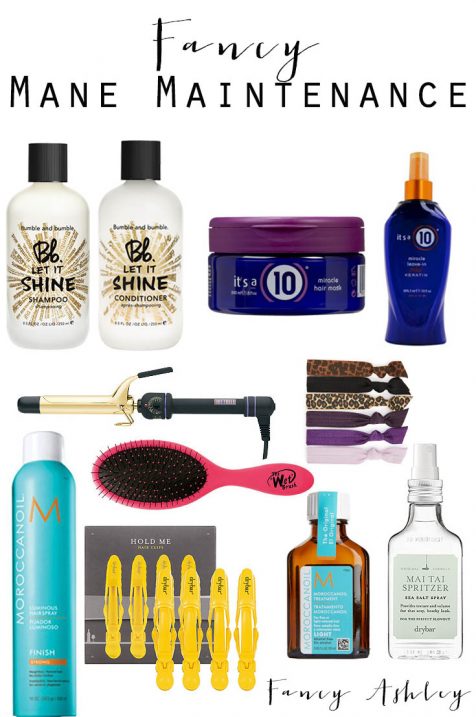 Bumble and Bumble "Let it Shine" Shampoo and Conditioner– This is my daily or every few day hair washing routine. I love all B&B products and often switch between their shampoos and conditioners. "Let it Shine" is my current fave. I also love the "Straight" Shampoo and Conditioner and the "Creme de Coco" Shampoo and Conditioner.
It's A 10 Miracle Hair Mask– I have highlighted this product before. It's a serious life changer. I have some serious knots in my hair, like dreadlocks type knots, this stuff works like a charm and helps make my hair tangle and dread free and super shiny and healthy looking. I use it anywhere from 1-4 times a week. I usually need the detangling help. 🙂
It's A 10 Miracle Leave-In Conditioner– I have highlighted this one before as well. I love love love it. I use it about 1-2 times per week. Bonus: it smells divine.
Hot Tools 1 1/2 inch Barrel Curling Iron- This is what I use to curl my hair. I love this brand and this size for big, bouncy curls!
The Wet Brush– If you've been following along for awhile, you know about my love for wet brushes. They are ahhhmazing and really the only thing that works on my tangled locks! I use them on Reagan as well. Her hair gets pretty darn tangled too!
Elastic Hair Ties– These are what I use to keep my top knots in tact. I love them!
MoroccanOil Hairspray– Not only does this stuff smell amazing, but it keeps the curls in place! I absolutely love it!
Hair Clips– I section my hair off to curl it, these clips are a huge necessity for me!
MoroccanOil Hair Treatment (Light)– This is what I apply on my wet hair before I dry and style it!
Mai Tai Spritzer– The secret to beach waves sans the actual salt water. This stuff is amazing. I have tried a lot of saltwater sprays and nothing has ever compared to the real thing, until I tried this! I am also in love with the smell.
So, there you have it! My mane products!
A lot of you have requested another top knot tutorial, so that will be coming soon, in the meantime, is there any other things you'd like to know about in my daily routine?
Also!!!!
Anthropologie is having a HUGE sale! I mean HUGE! A few of my most fave Anthro items are on sale!!!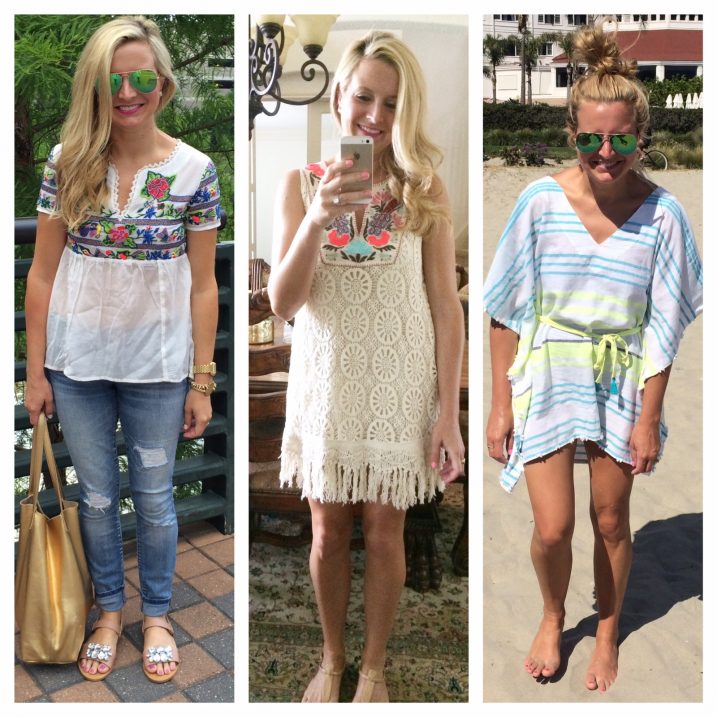 Sunglasses // Jeans // Tote Bag // Sandals 
Shop the sale items below: