When my sweet friend and fairy godmother, Paige asked me to participate in her Autumn Blog Hop, I was so excited to join in! Life is a tad hectic around here and I am super behind in posting about the hop, but I am thrilled to participate and share some awesome blogs with you and some great fall decor inspiration!! I must admit that I never actually go all out with my fall decorating, I always plan to, but life always seems to get busy and I find myself pulling out pumpkins right before Thanksgiving. I am thrilled to have the house a tad decorated and more cozy for fall, early this year!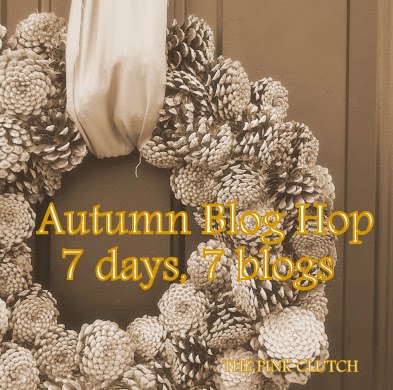 In case you have missed the other Autumn Blog Hop tours, be sure to head over and check these fabulous blog out!
Sept 24 … The Pink Clutch
Sept 25 … Little Black Door
Sept 26 … Uptown Acorn
Sept 29… Krystine Edwards
Sept 30 … Dixie Delights
Oct 1 … Fancy Ashley (MOI!)
Oct 3 … Vivid Hue Home
There are a few staple fall items for our house!
One is an amazing pumpkin spice candle. I am serious when I say this is the best pumpkin candle ever. It truly is. I love it and go through so many each fall and winter! We have been burning one since the beginning of September…I am ready for fall…the 95 degree weather is not cooperating. It was 68 degrees the other morning and I wore a scarf…seriously, I am ready for FALL!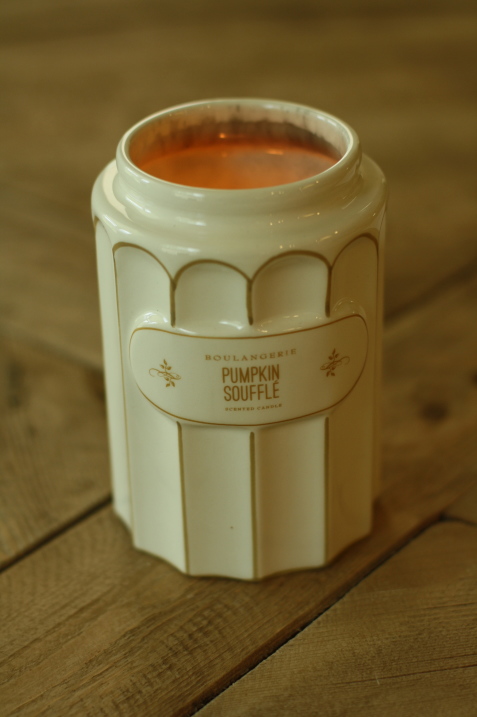 Second are my pumpkin decorations. Since I don't put out a ton of fall decor, these are perfect to place around the house. They are tiny, but make a big statement. 🙂
Some are fall decor…like these ahhhmazing gold mercury glass pumpkins.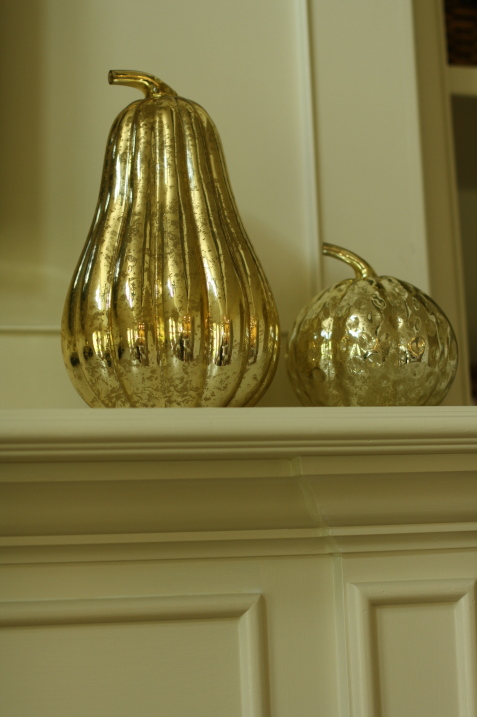 Some are Halloween decor (I don't have a source on these…I bought a big batch about 9 years ago from a small boutique and I love them). The little presidents love these Halloween inspired pumpkins and are having too much fun decorating their rooms and the rest of the house with them.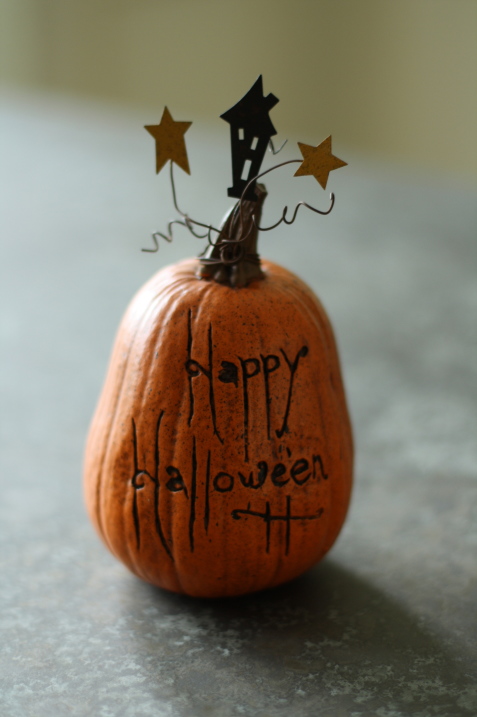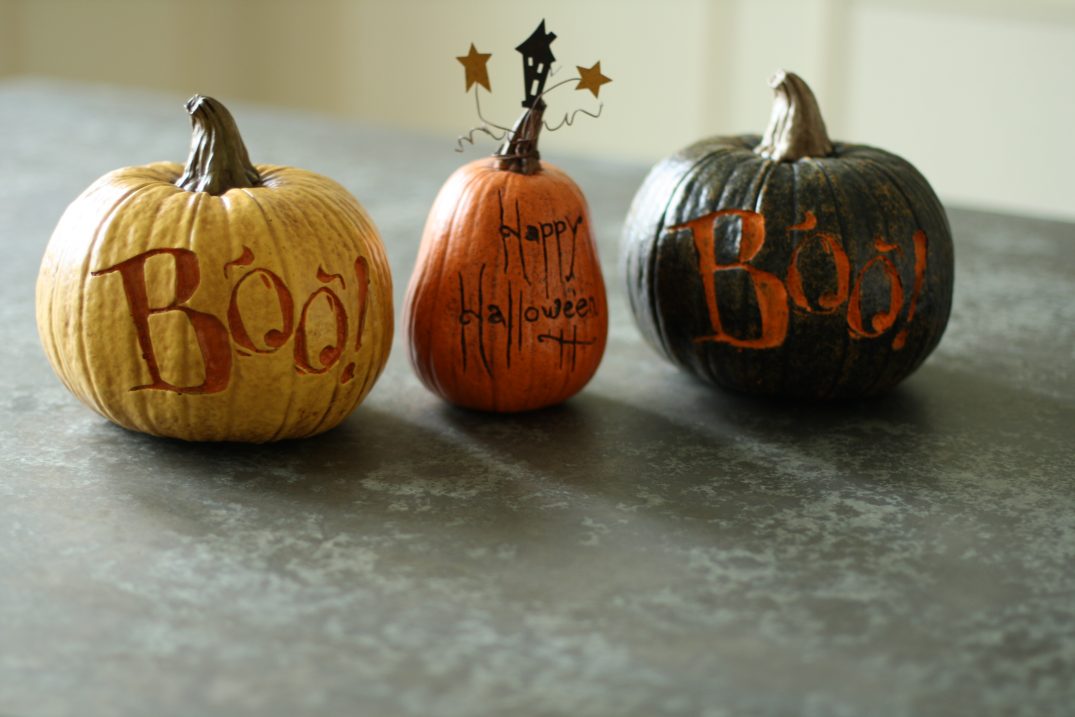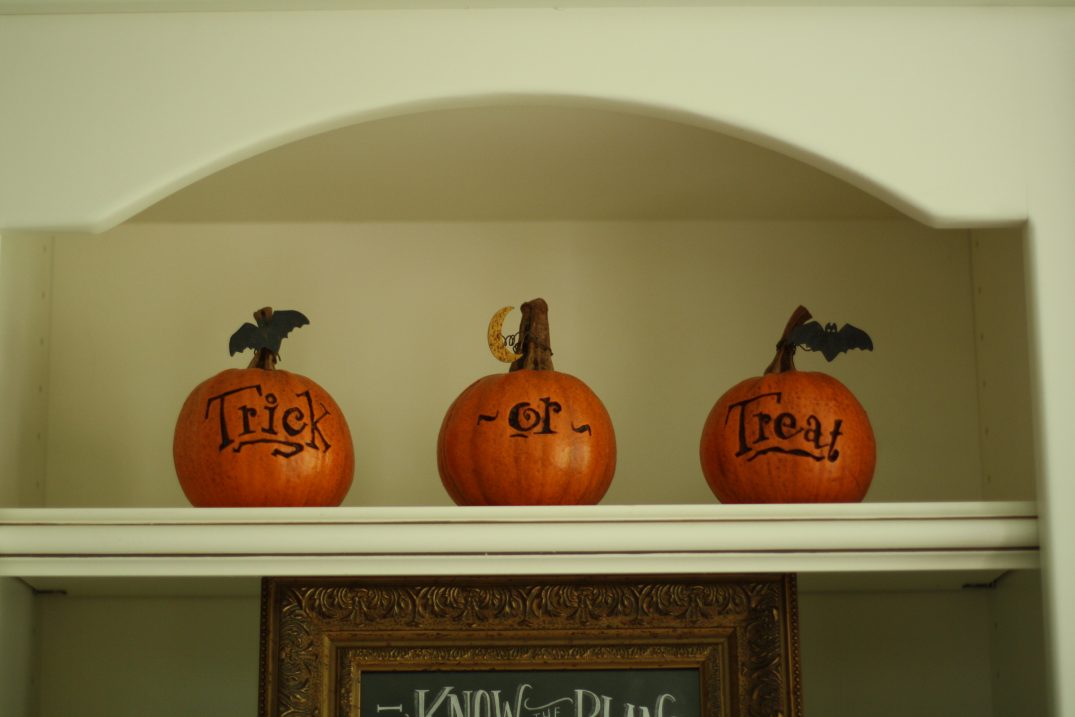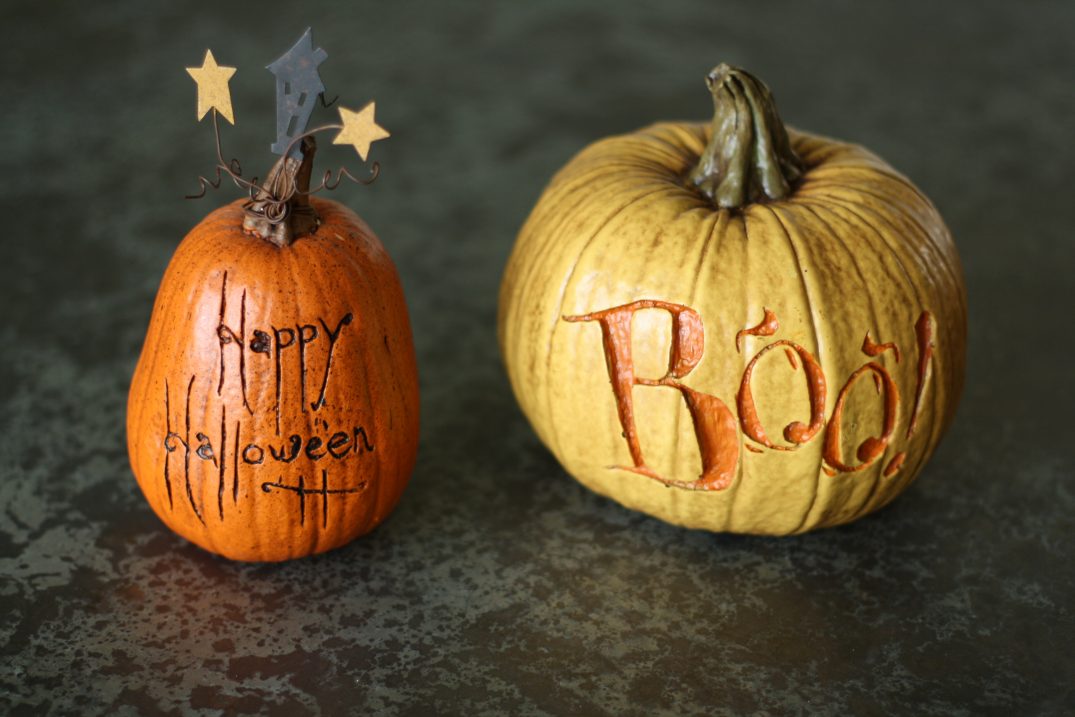 I also love cozying up the couch with comfy pillows and blankets. Well, that's pretty much standard all year round. This Pom-Pom blanket is pretty much my new favorite blanket ever though. I LOVE it!
I also love baking anything and everything pumpkin flavored. My favorite pumpkin bread recipe can be found here. I have been baking a lot of it. The pumpkin candle burning, mixed with pumpkin bread baking is pretty much the most magical scent ever.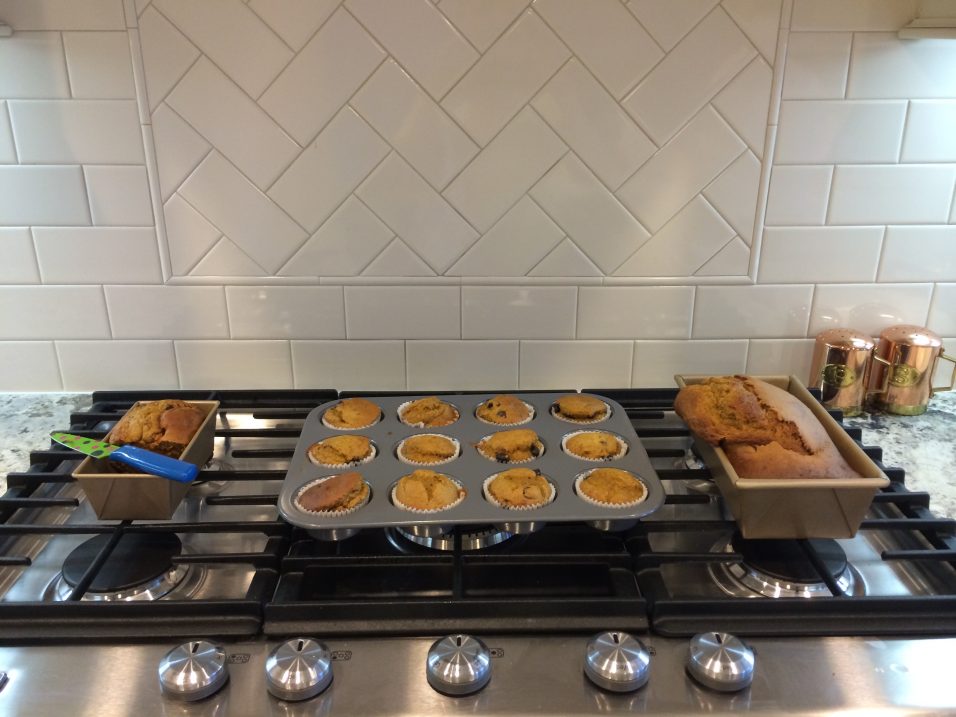 Of course my sweet kiddos are super excited and ready for Halloween. I am feeling extremely ahead of the game and have both costumes ordered. I am trying so hard to get organized, so these little things are victories to me. Last year, I would have been scrambling a couple weeks before, mainly because no one could decide on their costume choices. Ha. 🙂 Here is a pic from last year to get you into the Halloween spirit. Buzz, Princess Reagan and Boo the ladybug. 🙂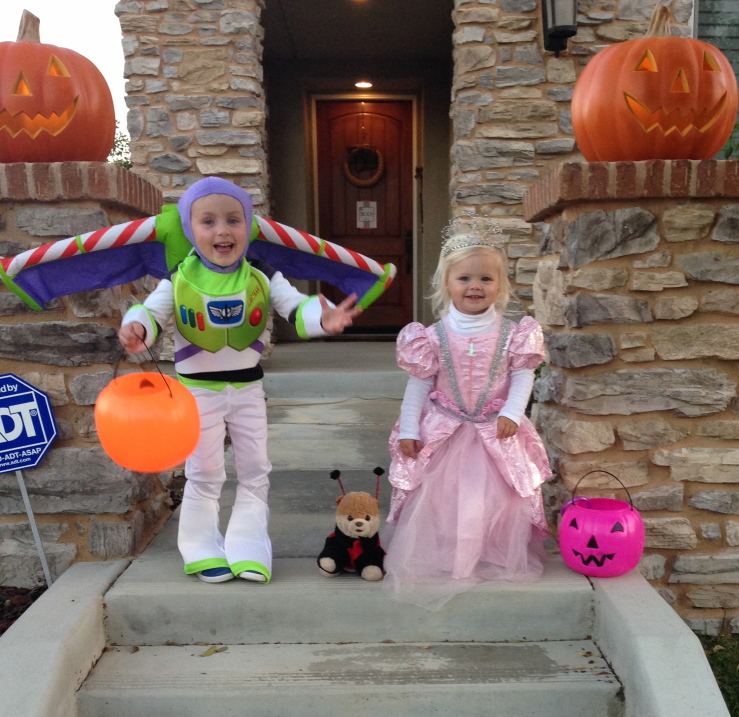 Happy Fall and thanks so much for stopping by!