Hi friends! I wanted to thank you for your love and support on Monday's post. It's definitely been a wild ride this past year and I am so thankful that we are all settling in here now. Your kind words meant a lot and for those of you going through similar times, please know that you're in my prayers. xoxo.
It's no secret to most of you that I love a good DIY project. I am always trying to become handier. I have a lot to learn, but I'm having fun as I go. Ikea is my main place to go to get items to DIY. Back in August, I picked up 4 of their RAST dressers. You really can't beat the $35 price tag on these things, especially if you are in need of a few dressers/nightstands!
One of my latest DIY projects was for Teddy's room.
He had been needing more storage for clothing, so I thought two dresser/nightstands would be a perfect solution. The drawers are not huge, but it works for us and I like having separate drawers for separate items. Example: pants in one drawer, long sleeve shirts in one drawer, etc. It helps keep the clothes organized. We could not fit everything into both RASTS, so he also has his small dresser in his closet that holds school clothes and some pajamas.
I wanted a reclaimed wood type of look with a grayish tint. He has THIS CONSOLE TABLE in his room, so I wanted the wood to go together nicely.
I used Rustoleum Weathered Grey Wood Stain with Annie Sloan Dark Wax (purchased at a local store) and it worked out perfectly and turned out exactly like I had envisioned it.
Here is what I did:
I started off with the Weathered Grey Stain. I painted on small sections…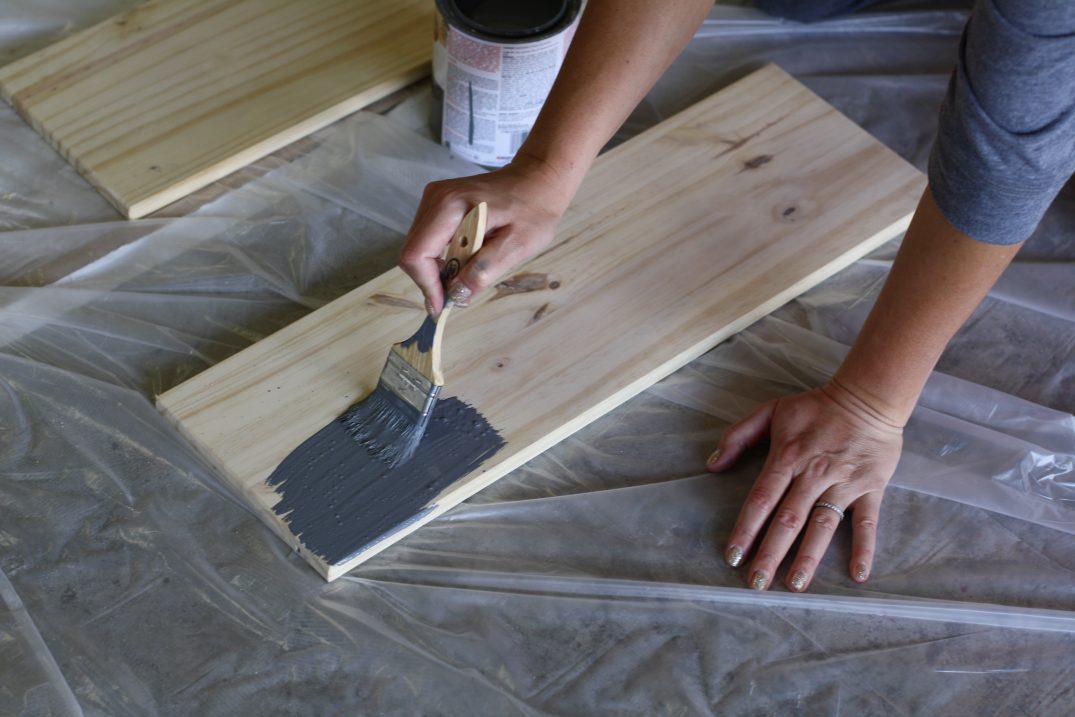 and then wiped off the stain with a paper towel.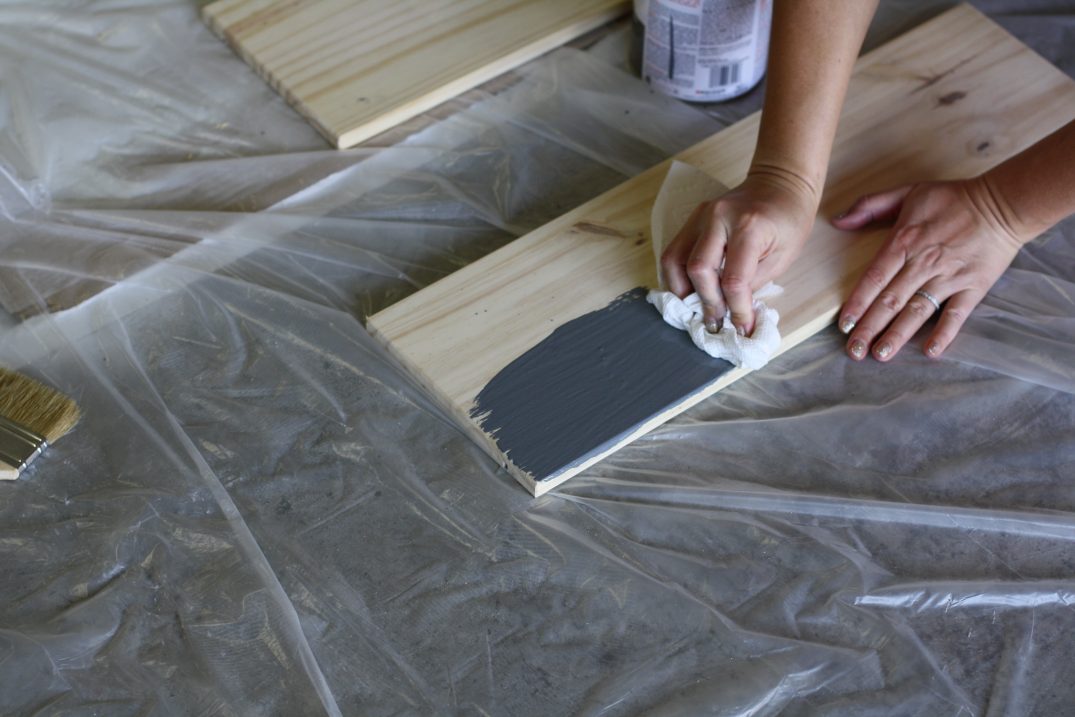 It's a bit of a lengthy process and messy too. But, painting is relaxing to me, so I actually enjoyed it.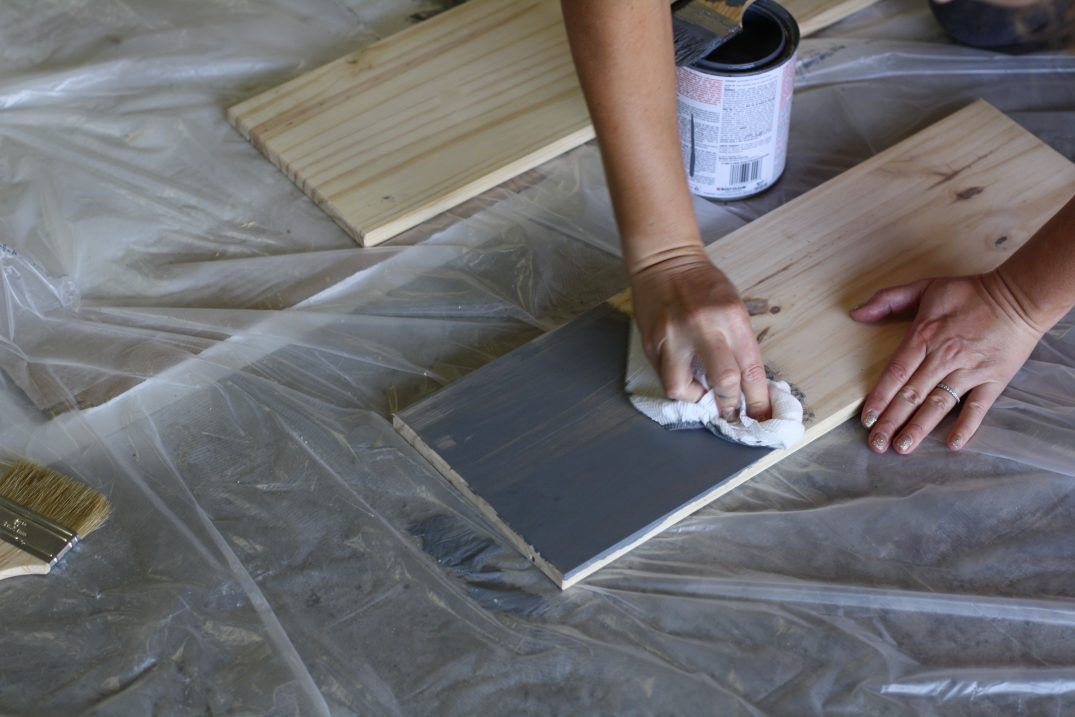 After I had done this to all my pieces, they looked like this. It's actually a pretty color as is, I just wanted to get the color a little more perfect for his room.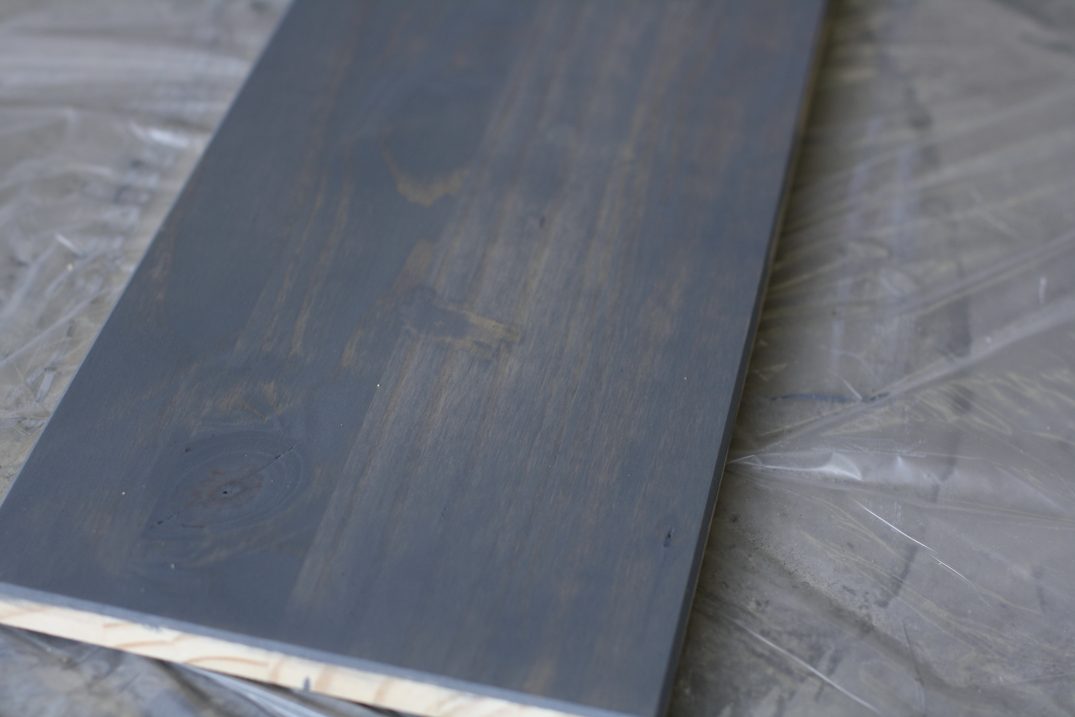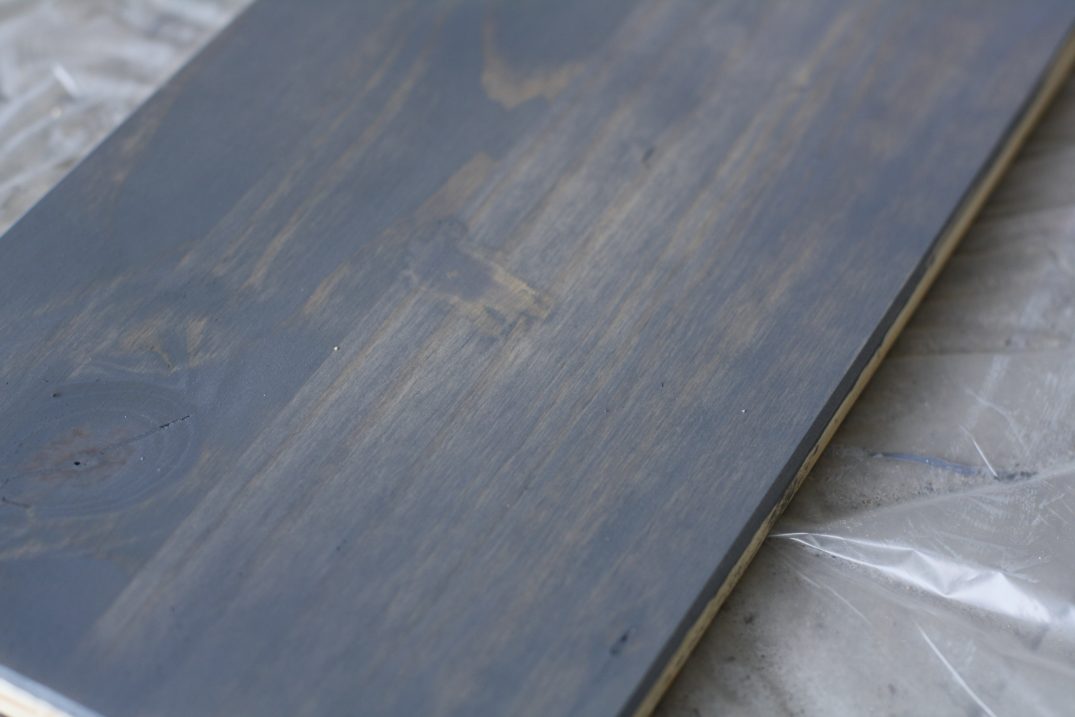 My next step was to add the Annie Sloan Dark Wax. If you have never used this before, it's pretty cool stuff. I am constantly brainstorming other ways to use it. I started off by brushing wax onto small areas and wiping it off with a paper towel again. THIS BRUSH was recommended for the wax application.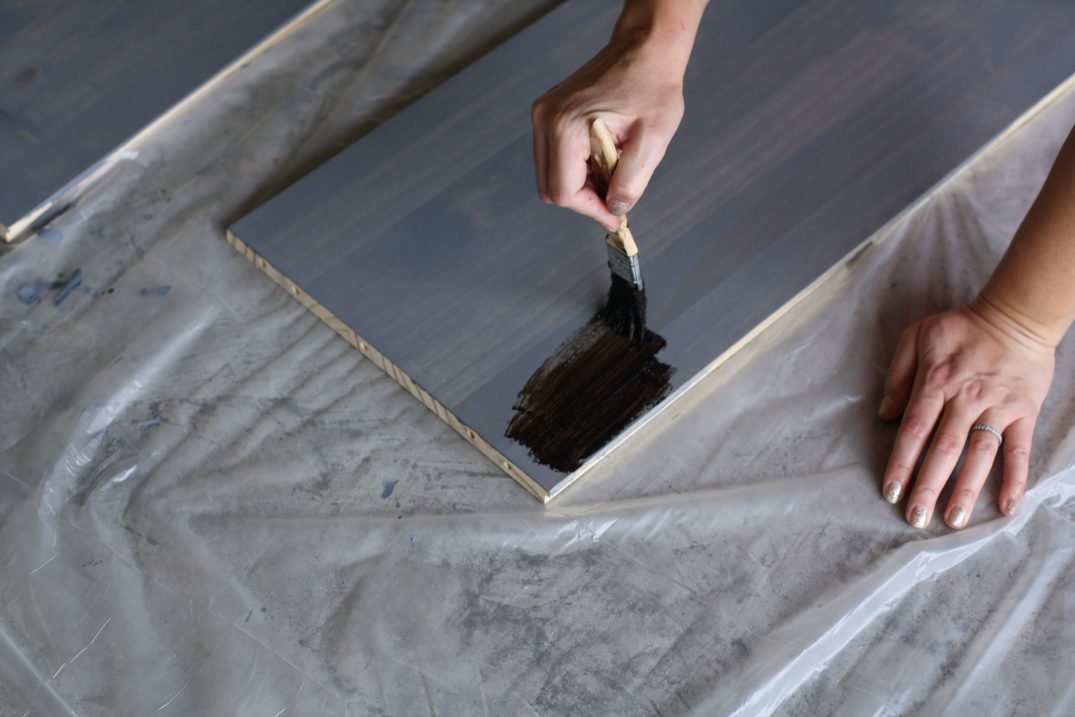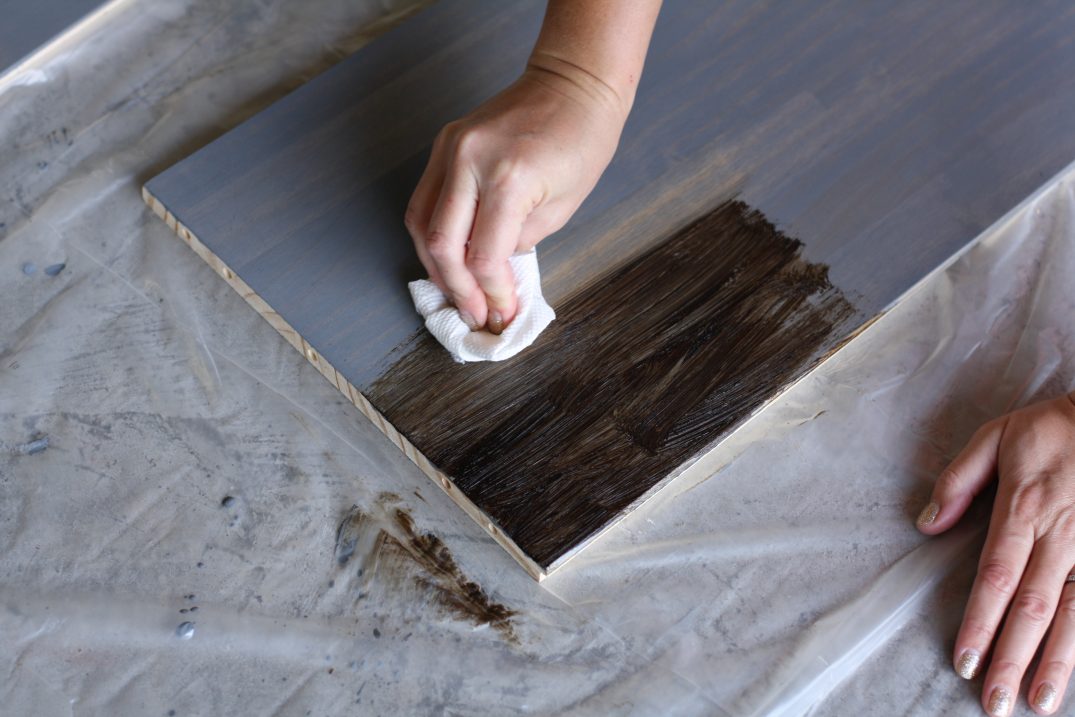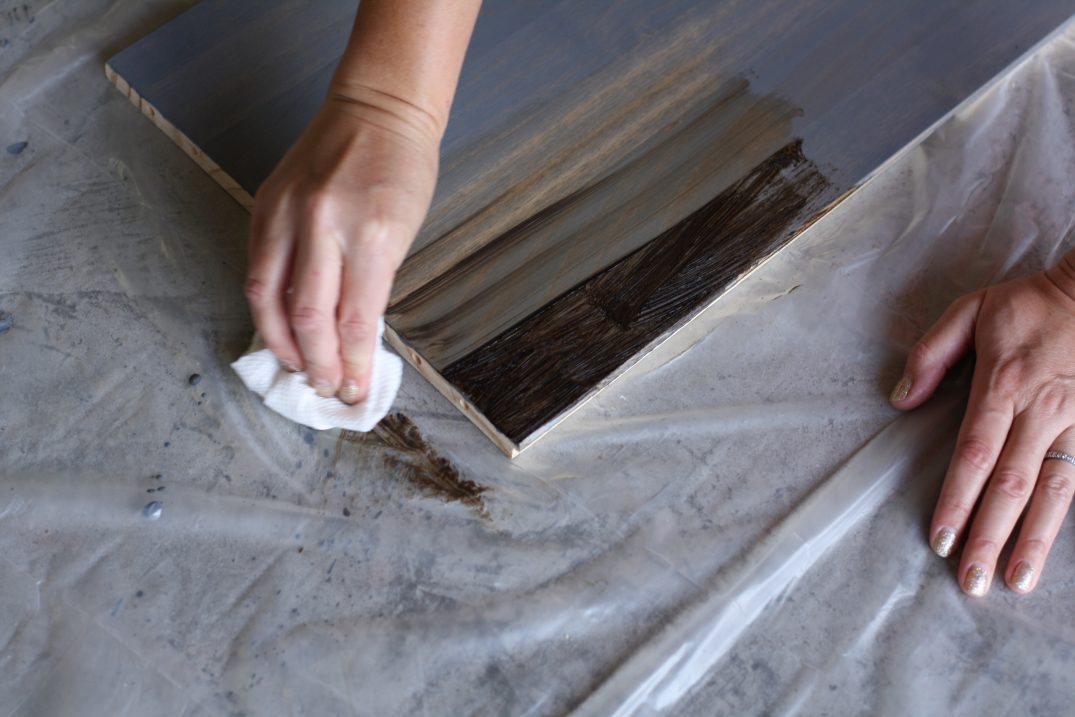 After I had done a whole piece, it looked like this.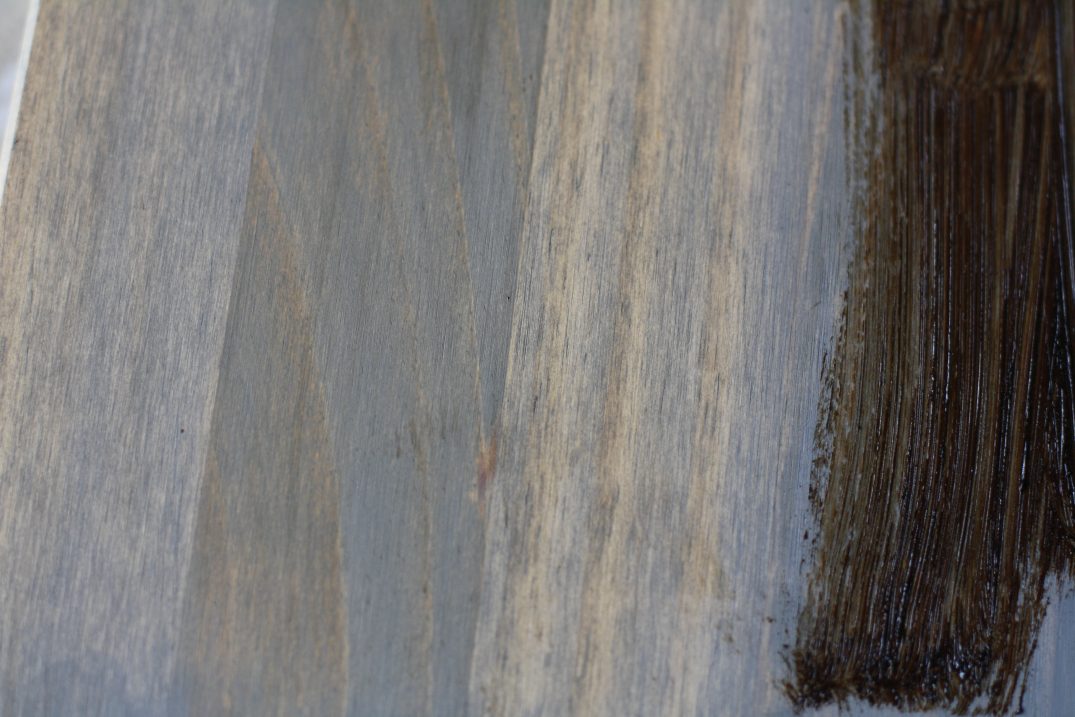 Here is a side by side comparison of the weathered grey (left) and the weathered grey with the dark wax on top (right).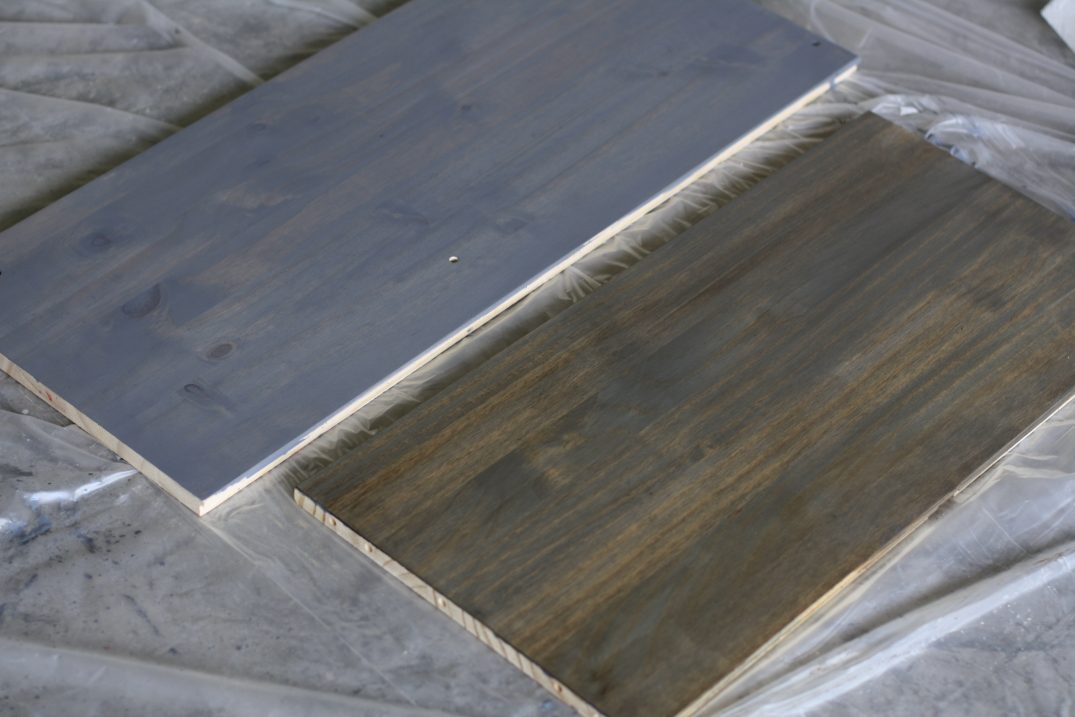 After all the pieces were dry, Mr. Fancy helped me add the hardware and put the dressers together.
I am THRILLED with how they turned out and so is Teddy!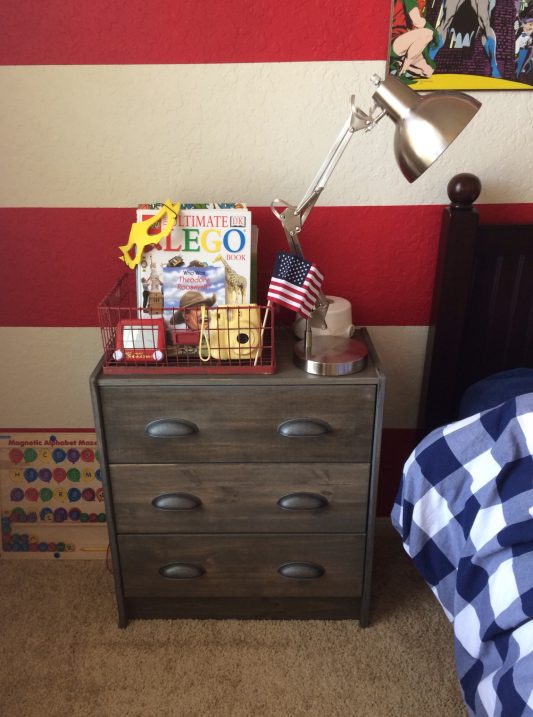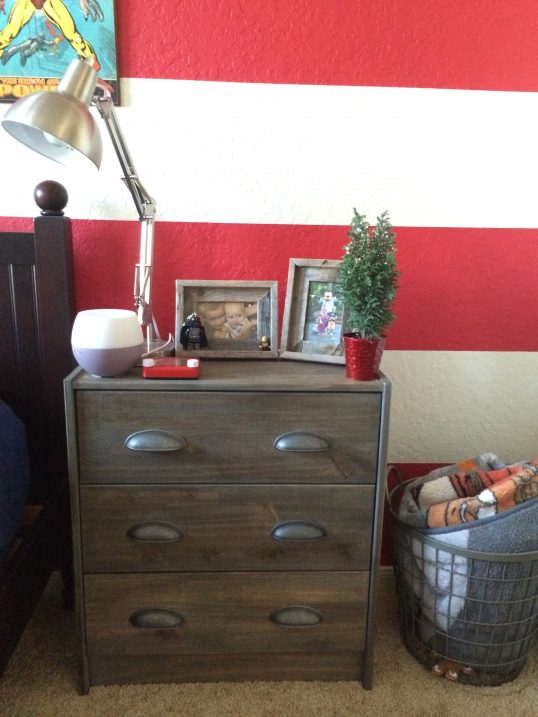 You can see the LAMPS HERE and the blanket basket HERE. The tumbled pewter dresser pulls were purchased from the Home Depot.
I'm actually currently working on my other two RASTS this week and I hope to be back with my DIY post on those next week or the week after!
Have a fabulous Wednesday!