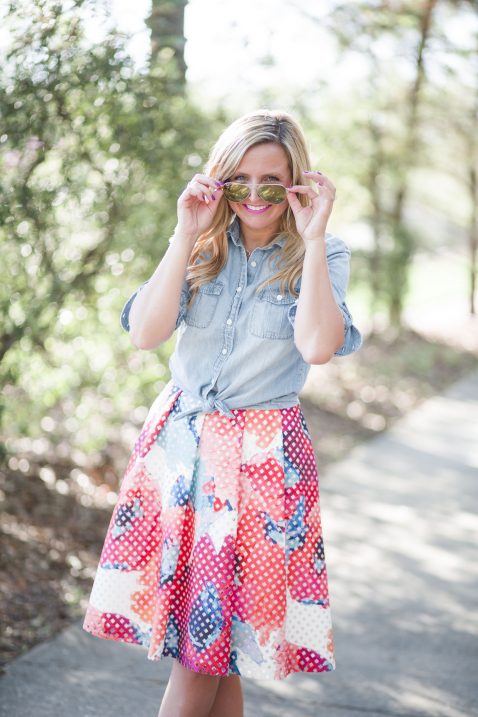 Skirt ℅ // Shirt // Pumps // Earrings // Lipstick // Sunnies
Happy Friday, friends! Boy am I happy for the weekend. I think traveling a bunch over the past two weeks has finally caught up to me and I am exhausted. I am looking forward to resting and relaxing this weekend and maybe a little wallpaper DIY project if I can talk Mr. Fancy into it!
Last Friday, I shared my first post about THIS SKIRT. I love it so much. My goal was to style it three different ways. You can see part one, HERE. Today, I am showing you part two. I love a chambray shirt. Honestly, this is one of the most versatile and most worn shirts on my closet. So much so, that I actually have three of them. I love a chambray shirtt tied at the bottom. This looks fabulous with skirts, shorts, pants, etc. It's just a classic and perfect look that you can dress up or dress down. Today's look is all about the tied chambray top and my favorite spring skirt!
Create the look:

See how I wore styled the skirt with a chunky sweater, HERE.
Have a fabulous weekend!
Photos by Meg Cady