Happy Friday, peeps! I am here to share so super exciting news today! I designed a tote bag and wristlet with a favorite company of mine, Hayden Reis. It is seriously a dream come true! I absolutely love how the bags turned out and it was so amazing to see my vision come to life!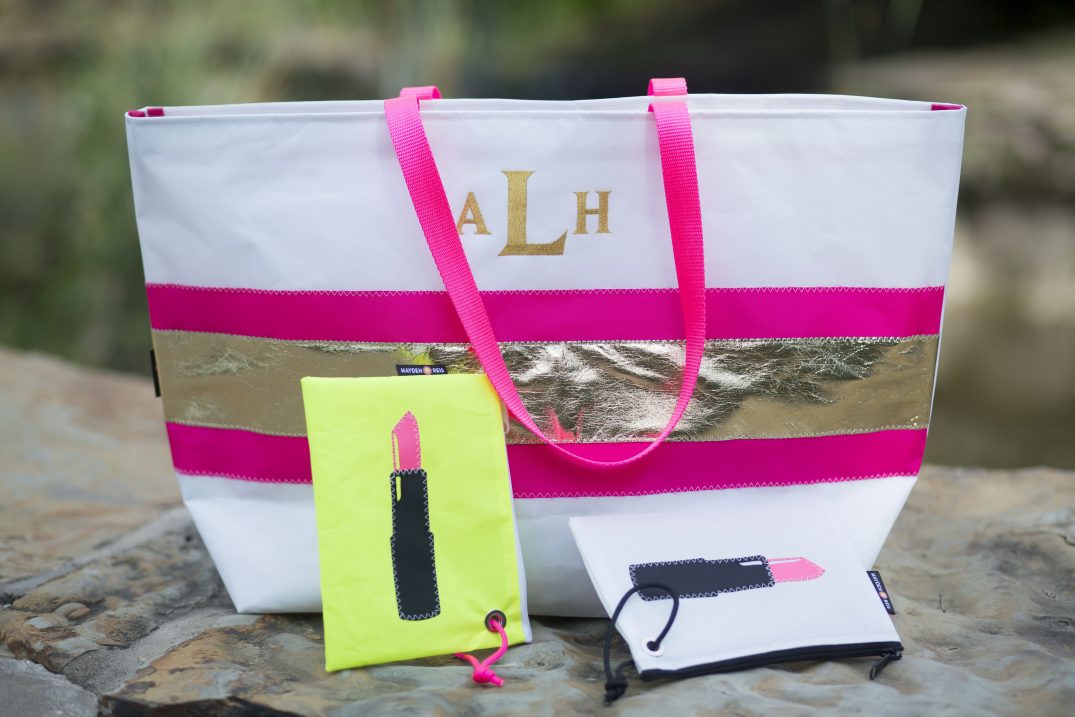 Let me give you a little background on the design process! Immediately, I knew what I wanted the bags and wristlets to look like. Naturally, my vision was neon pink and gold…my two favorite colors. Hayden Reis' tote bags come in 2 sizes, the Ditty and the Middy. They are both perfection in my opinion, so I knew we just had to do both sizes. I use our Ditty totes for beach, pool, airplane and overnight bags. I love the Middy size for holding my computer and all sorts of other goodies. These are also a great size for the pool or beach, if you are only packing for one person. The Middy tote is also an awesome size to carry as a daily tote bag or even a diaper bag. I wish I had one when the little presidents were babies. These totes are amazing for lots of reasons. They are made of sailcloth, which means they can get wet and I mean wet. I'm not kidding, I rinse mine outside with the hose. After a day at the beach, you can rinse them and get all the sand out! I clean our totes with lysol wipes or a magic eraser! They are also loaded with pockets, which is why I love them for travel, pool, beach, etc. They hold thermoses, water bottles, snacks, sunscreen, phones, cameras, etc! They are just fabulous and I couldn't be more excited to share this collaboration with you! If you are needing a summer beach/pool bag, this is it!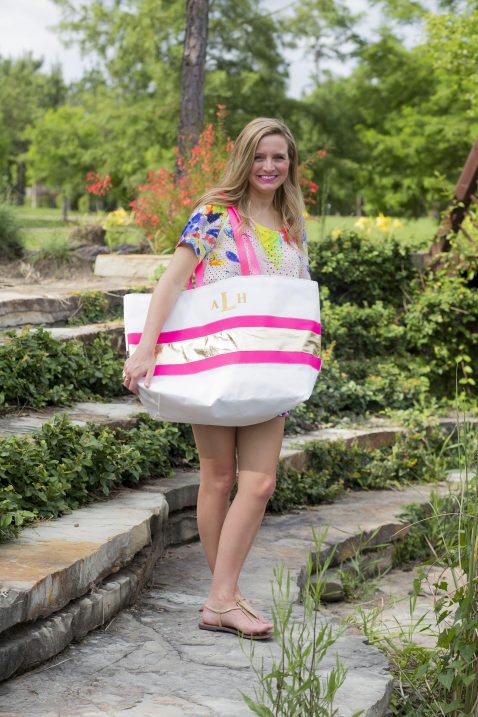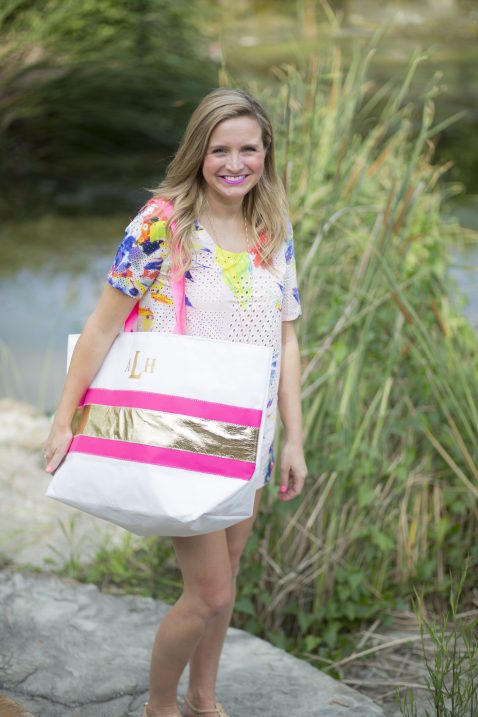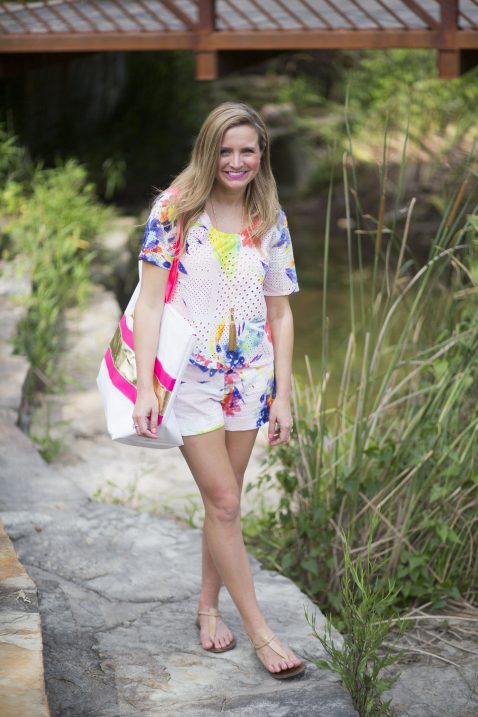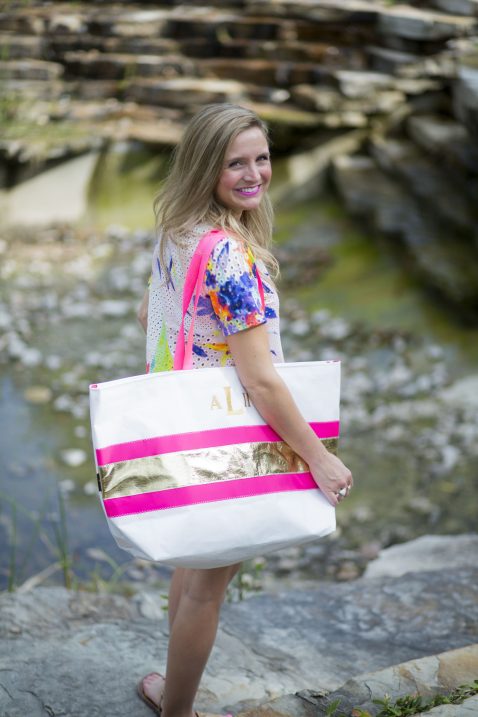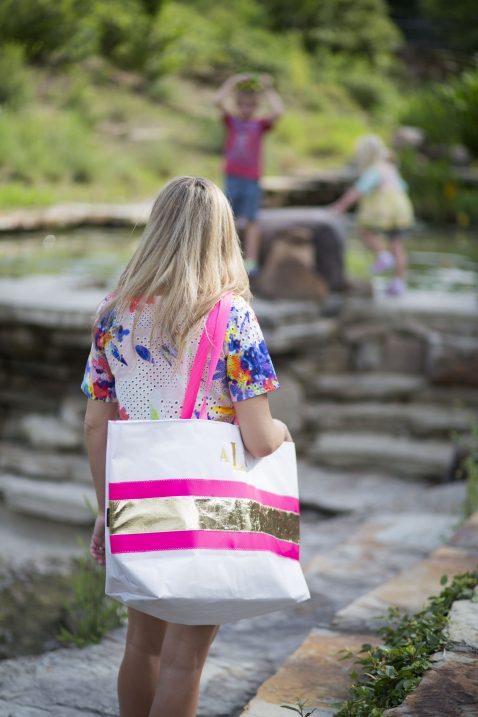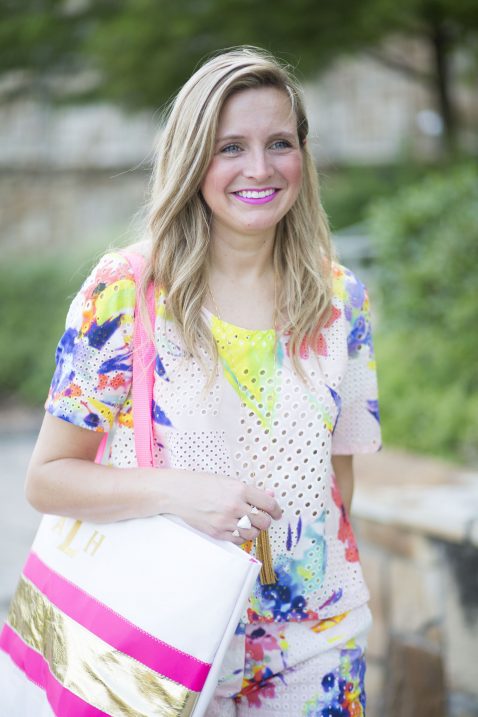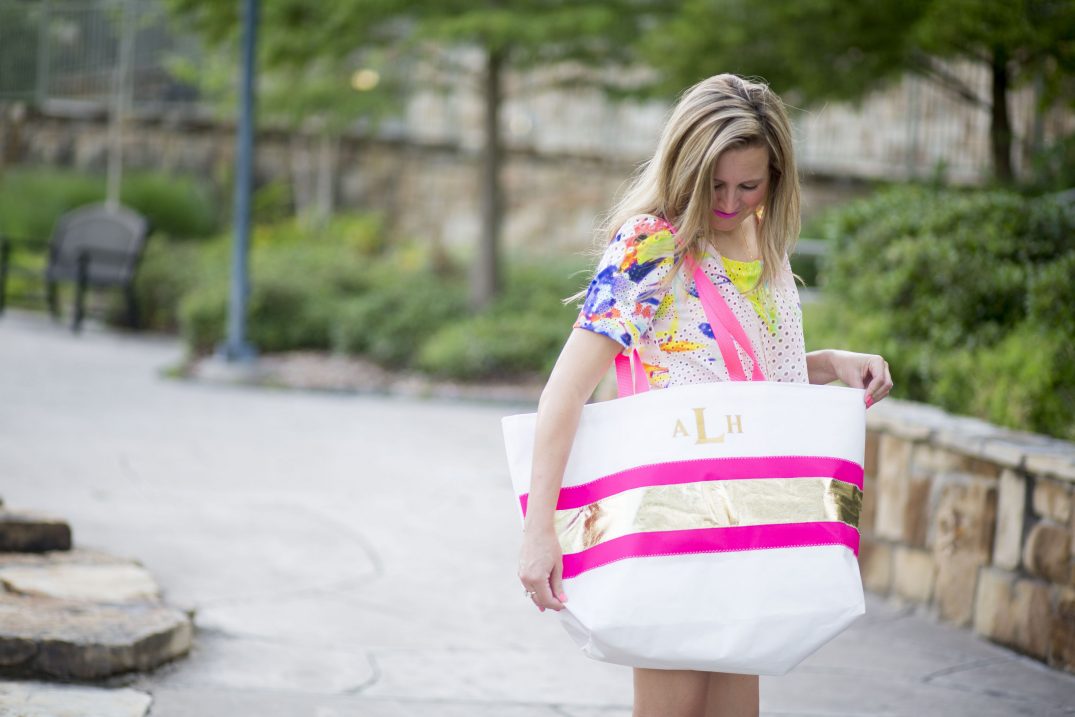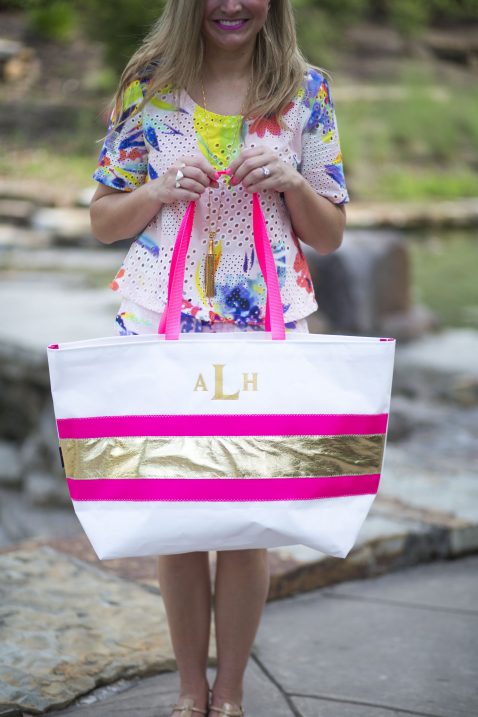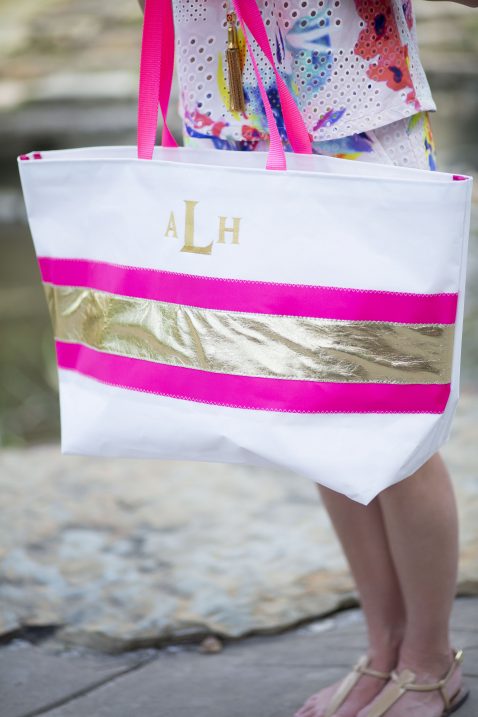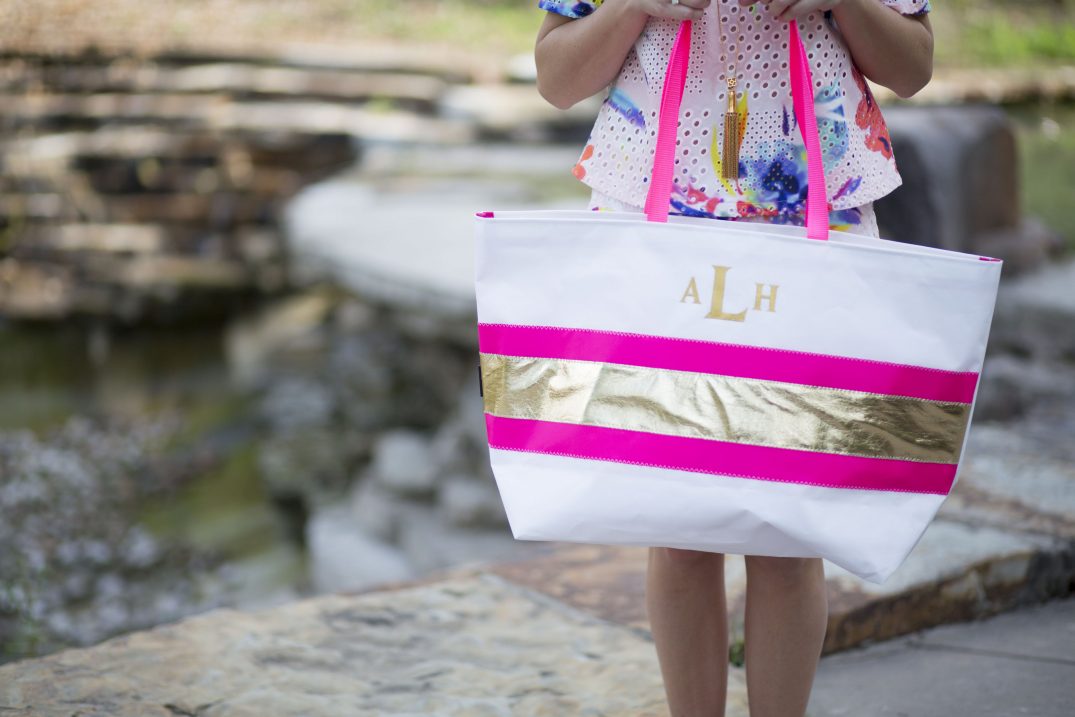 *above are all photos of the Ditty size tote.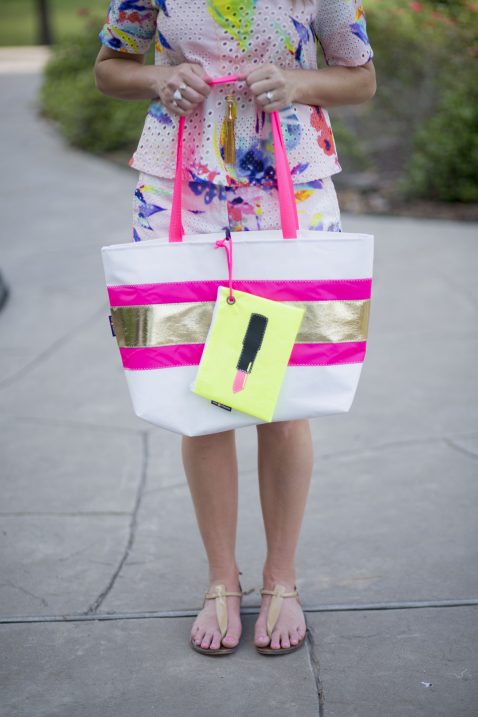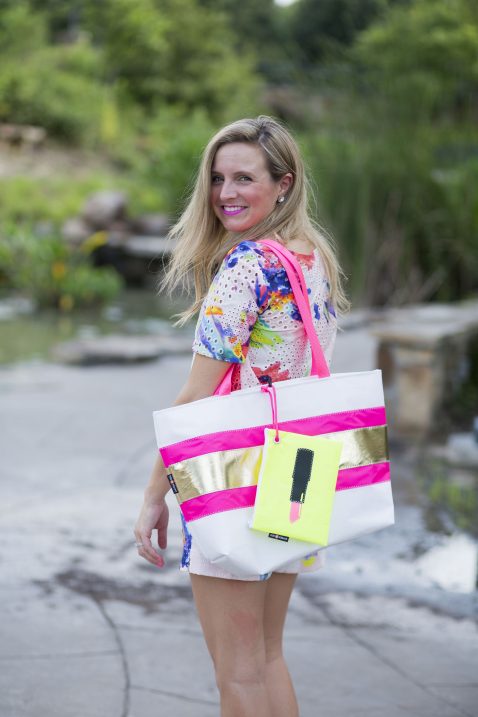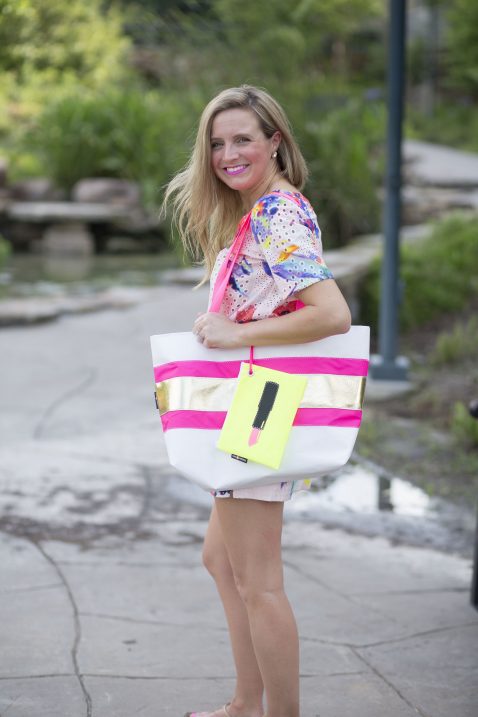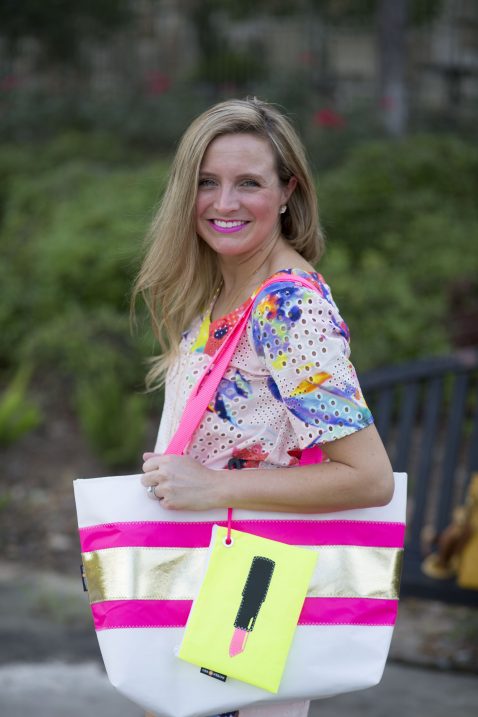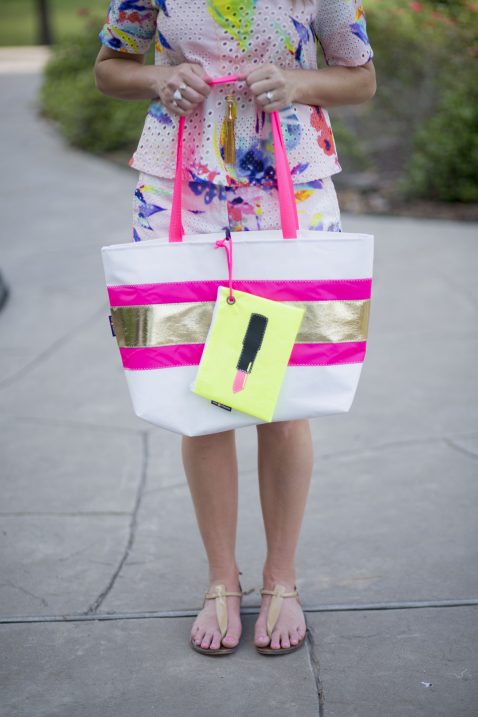 *above are all photos of the Middy size tote.
Onto the wristlets, which I love so much! As soon as I thought about a design for a wristlet, I knew I had to do a lipstick and the color had to be my signature pink color that I wear everyday. These are everything I hoped they would be and more! I think these are "me" in the form of a wristlet! I love the white lipstick version and the neon green lipstick version! Both are so fun! I plan to use these all summer long. They are perfect for the beach, pool, etc and you can pretty much fill them with anything. Think makeup, snacks, money, credit cards, etc! I also think they would make the perfect gift for someone too! All of my people with summer birthdays will most definitely be receiving a fancy wristlet as part of their gift!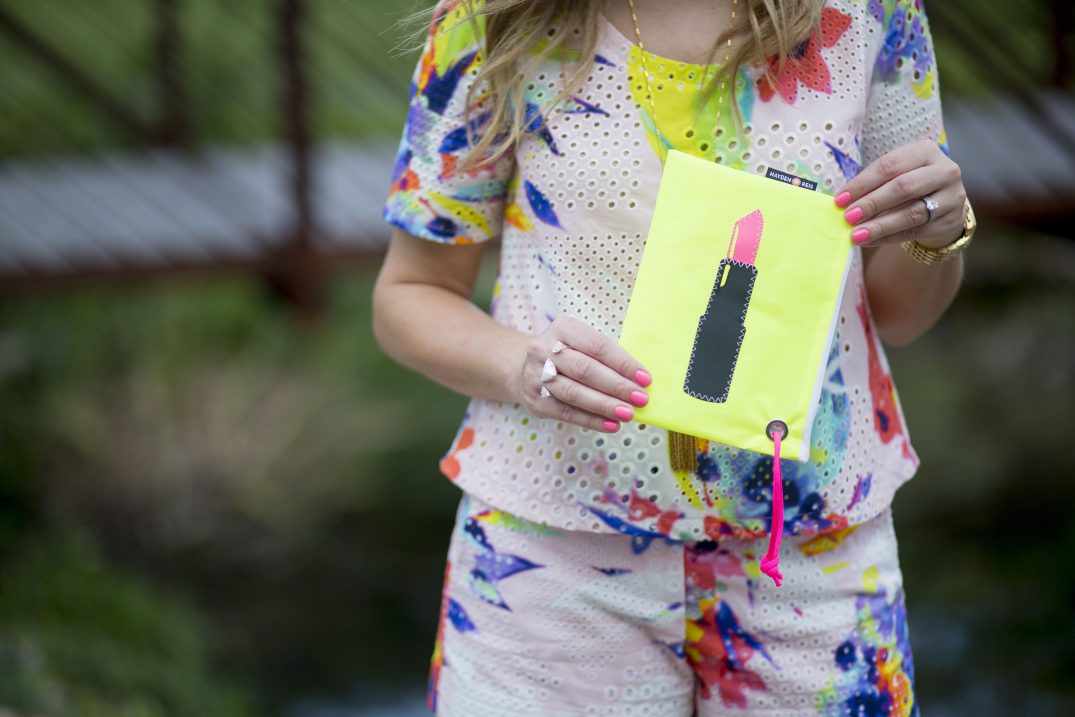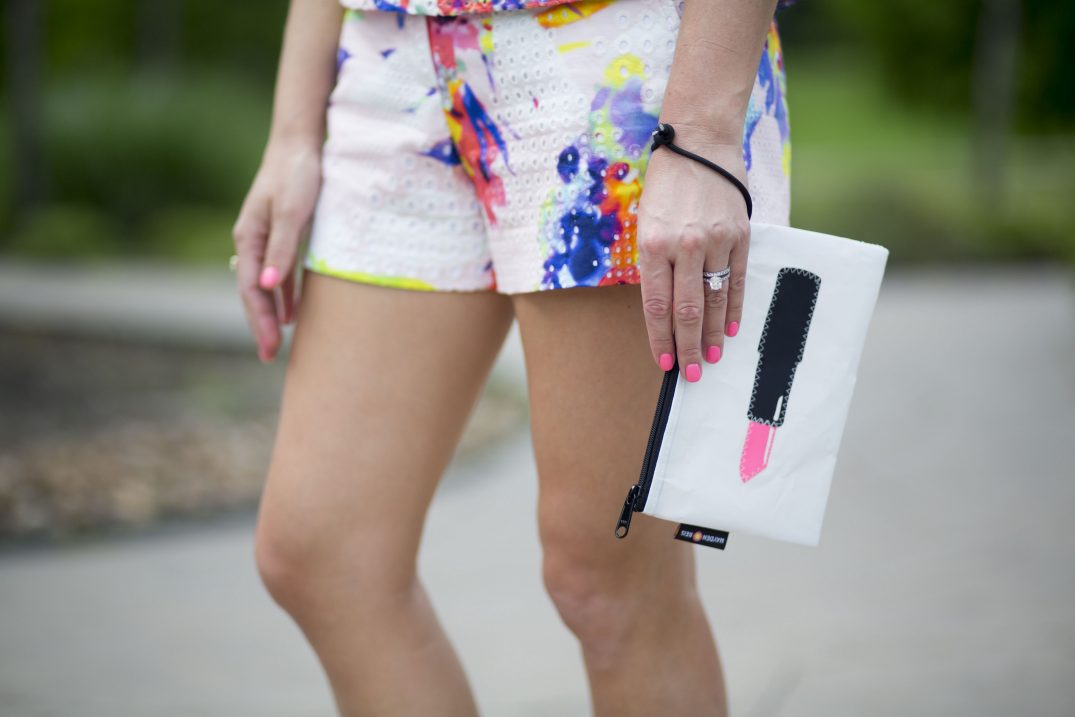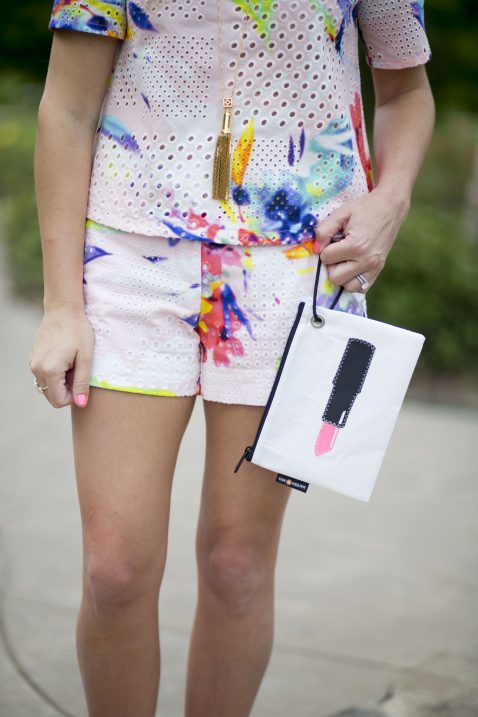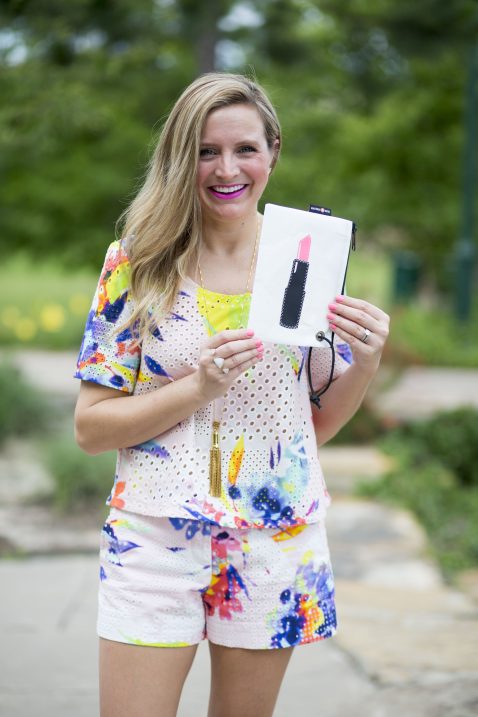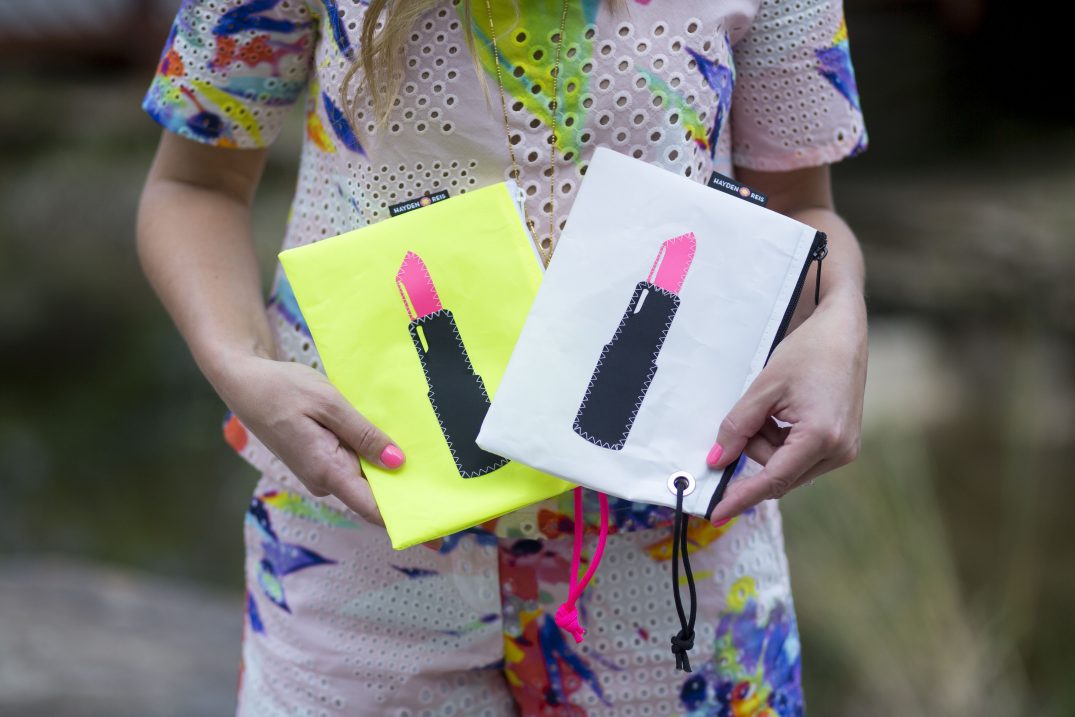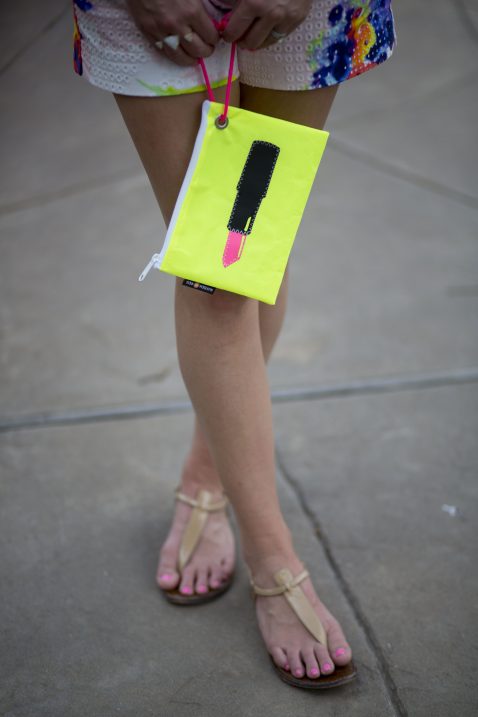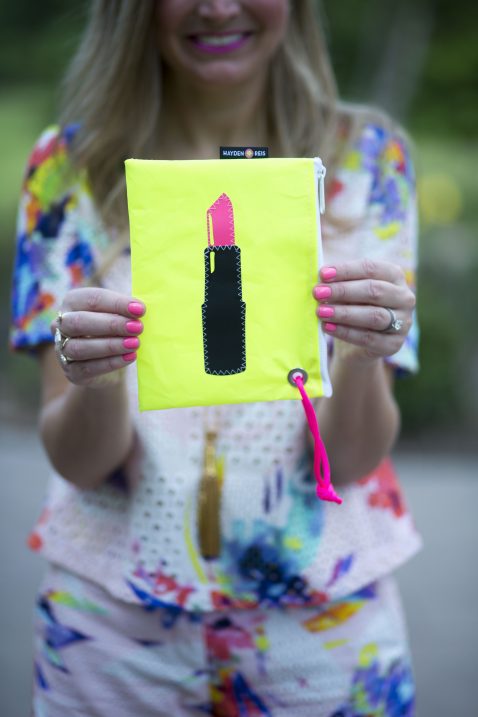 Ditty Tote (Large) // Middy Tote (Medium) // White Lipstick Wristlet // Neon Green Lipstick Wristlet 
Outfit Details: Shorts // Top // Sandals // Lipstick (Color: Candy Yum Yum)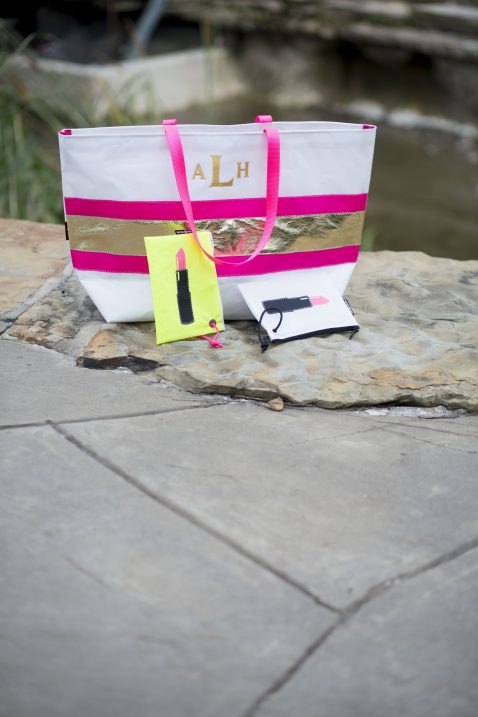 Shop the whole collection here:

You can check out the whole collection HERE! I'm so very excited and I can't wait to hear what you think of the collaboration! Happy Friday, friends! XOXO!
Photos by Meg Cady