Happy Tuesday, peeps! Valentine's Day is this weekend and we are so ready to celebrate a day dedicated to love! A long time ago, Mr. Fancy and I made the decision to hang at home on that night. I am so not a fan of fixed menus and almost every restaurant seems to do this on heart day. No thanks, I like to pick my own food! I would rather be enjoying delicious food and amazing company in the comfort of my own home. Today, I am teaming up with my good friend, Paige, from The Pink Clutch Blog. I am going to share my recipe ideas for an awesome Valentine's Day dinner that you can cook up with your sweetheart or cook it solo and surprise your date. Mr. Fancy and I love to cook together! Paige, is sharing a beautiful tablescape idea! It's gorgeous!!! So, we are both going to show you our tips and tricks for creating a beautiful evening at home with your Valentine!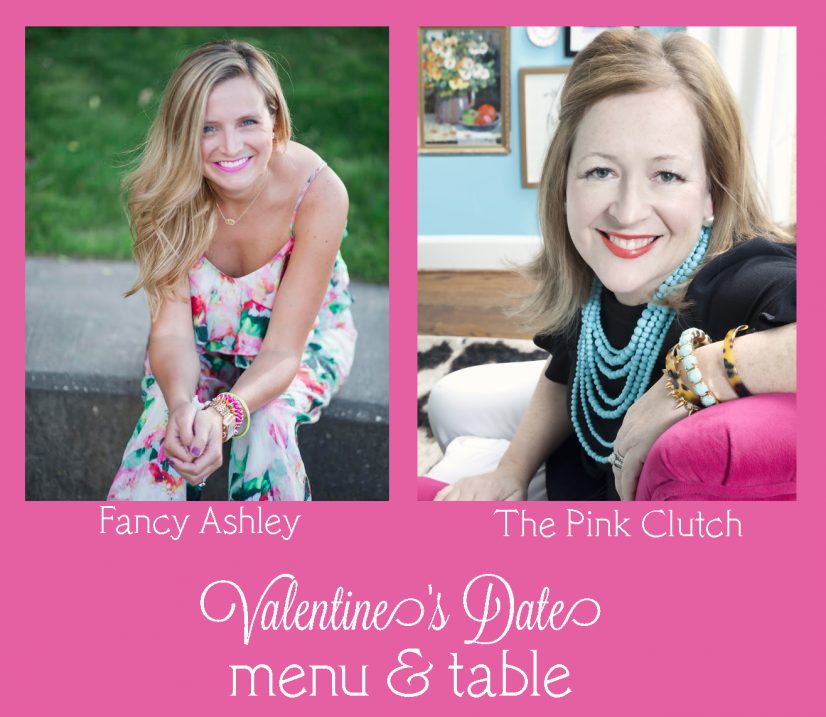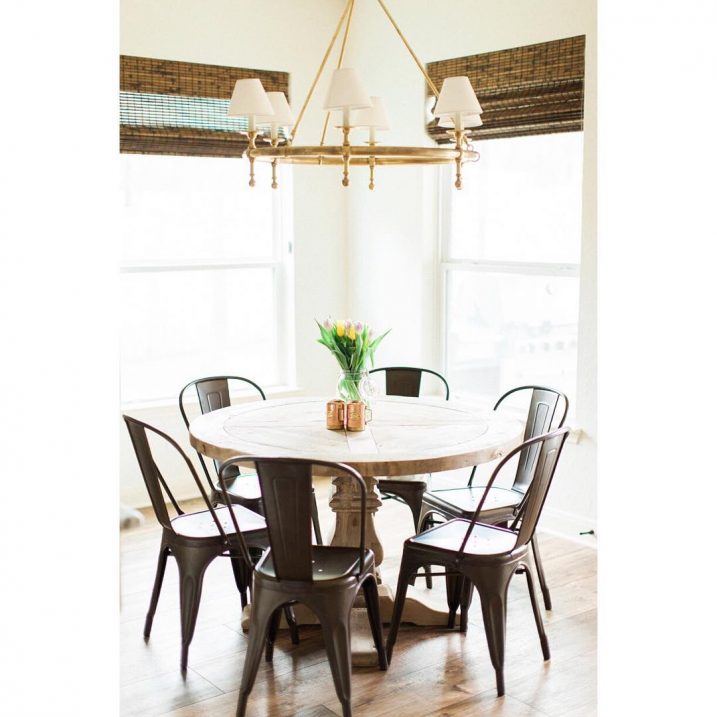 Shop these items:

We usually start our date night at home evenings off with cocktail hour and a cheese board. When we are still planning on making a meal, we always make sure that we do a small cheese board, so that we are not too full to enjoy dinner. You can see all my tips and tricks for creating the perfect cheese board HERE.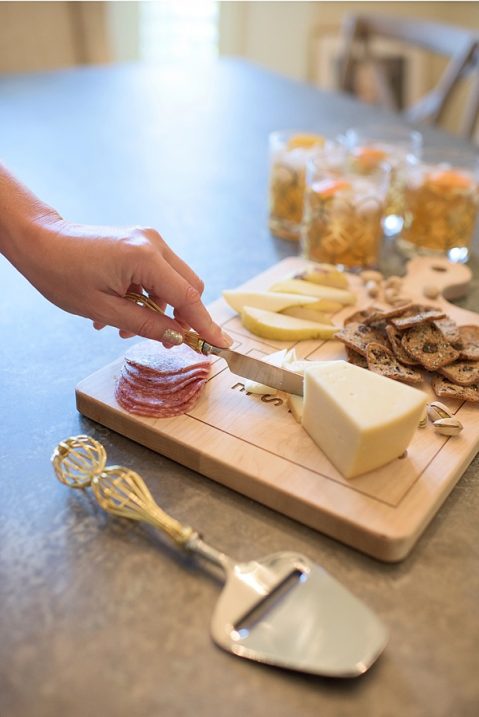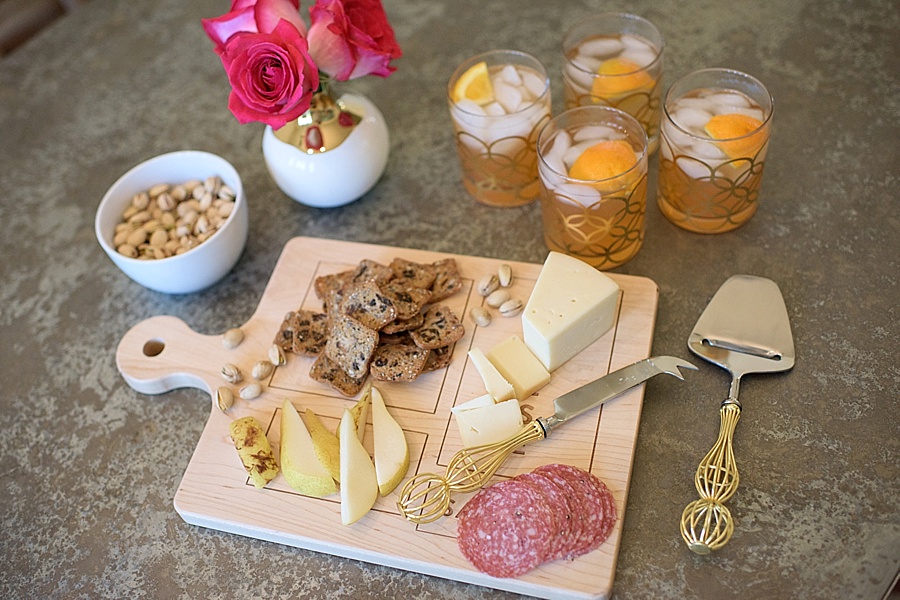 Shop these items:

For the main course, I suggest grilling up some filets. A filet is hands down, my favorite cut of meat, so, if I'm eating steak, that is what I'm having. We love to grill veggies (I'm partial to squash. It's my favorite.) and add a side salad. For the squash, cut into chunks, coat with olive oil, kosher or pink salt and add some fresh rosemary. You can also skip the rosemary and they will still be delicious. Make kabobs with the veggies and grill them for a few minutes on each side. One of our favorite salads is arugula with goat cheese and grilled peaches, pears or nectarines on top. Just depending on what is in season. Just, cut your fruit in half and grill for a couple minutes. After finished, slice and place on top of arugula, sprinkle goat cheese on top and drizzle balsamic glaze on top. (We love this glaze. Trader Joe's also has a good glaze that we love!)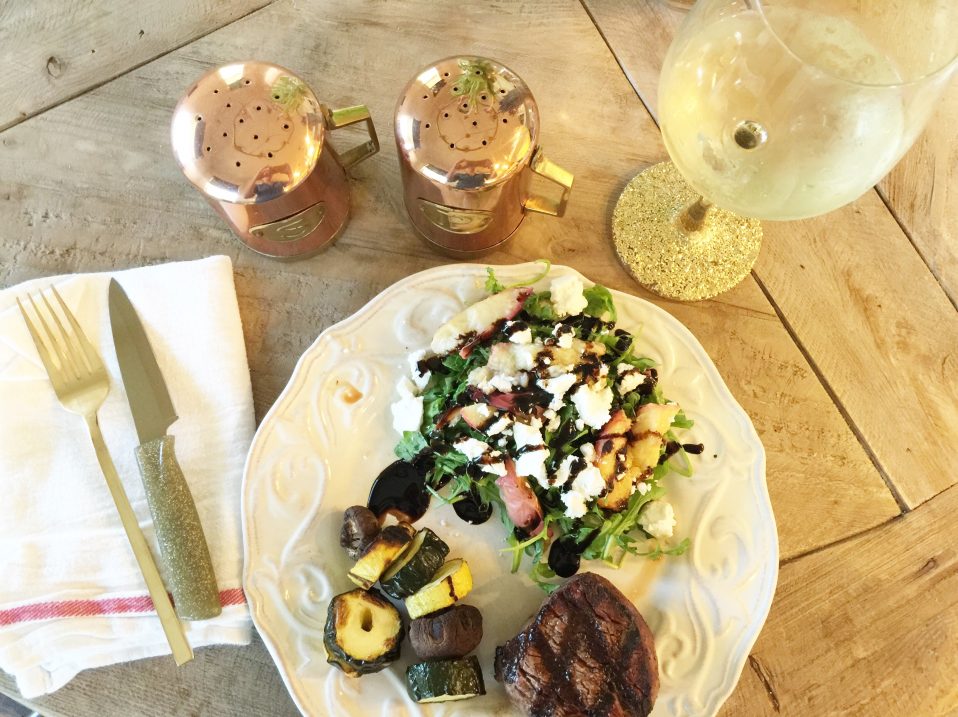 Tips for grilling the perfect filet:
Buy a good piece of meat (Center cut from the butcher if possible).
Allow meat to come to room temperature prior to grilling (typically 30 minutes).
Use Kosher Salt and black pepper (coat filet generously based on personal preference)
Cook 8-10 minutes high heat (500+ for medium inside) flipping 3 times for cross grill marks.
If your grill has a smoke box, wood chips can add a nice flavor (soak in water for 30 minutes before grilling). If your grill does not have a smoke box and you still want a smoke taste, wrap wood chips (after soaking) in foil and poke holes in foil, and place foil packet directly on burner below.
Shop these items:

After you've enjoyed an awesome dinner, you of course need to have a dessert. I am partial to small desserts in mason jars. They are cute, simple and not huge, so you still have room for them once dinner is finished! Here are a few of my favorite dessert recipes!
Mason Jar Pecan Pies (My valentine LOVES pecan pie! This is always a perfect dessert idea!)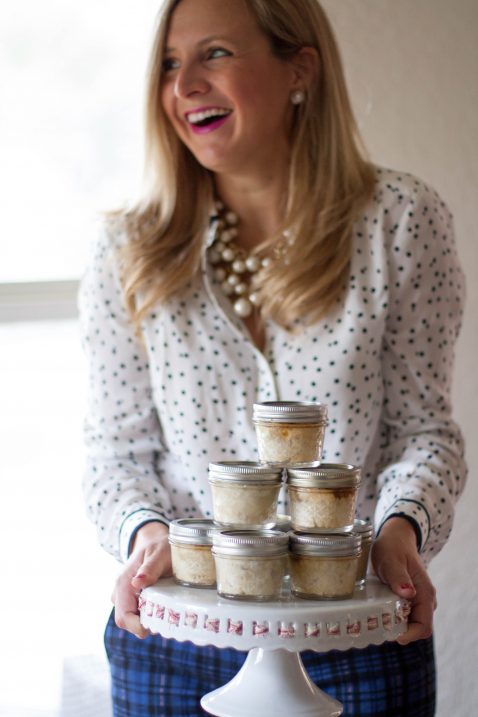 Gluten Free Blackberry Cobbler in Mason Jars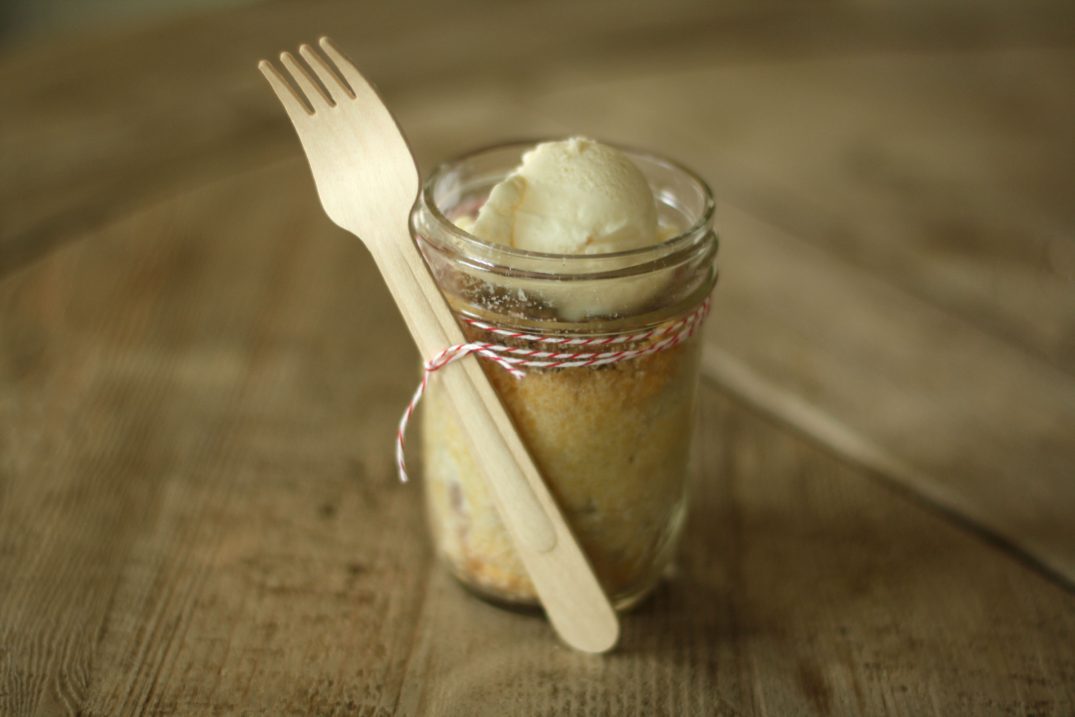 Mason Jar Shortcakes *See my recipe for Gluten Free shortcake HERE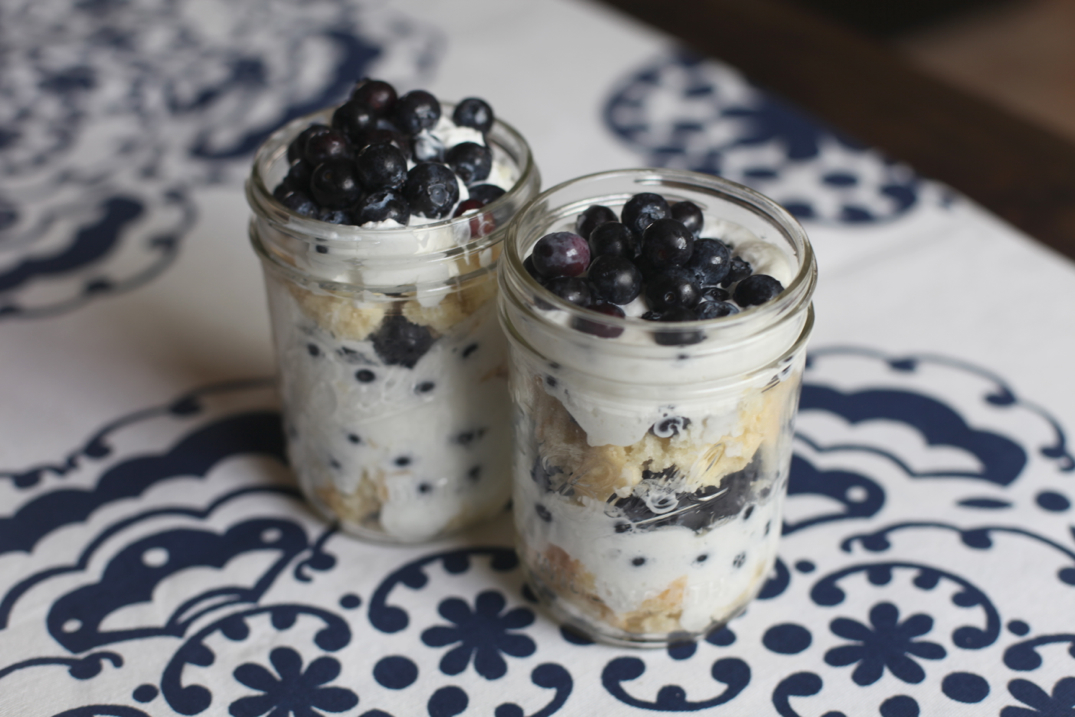 Gluten Free Lemon Bars in Mason Jars
Shop the items in this post:

So, there you have it! My ideas for the perfect Valentine's Day dinner! Now, be sure to head over to Paige's blog, to see her gorgeous tablescape ideas! It's SO pretty and such an inspiring setup for the day of LOVE!!!
Also, if you need some last minute gift ideas to send to your sweetie, head HERE to see my Valentine's Day gift ideas!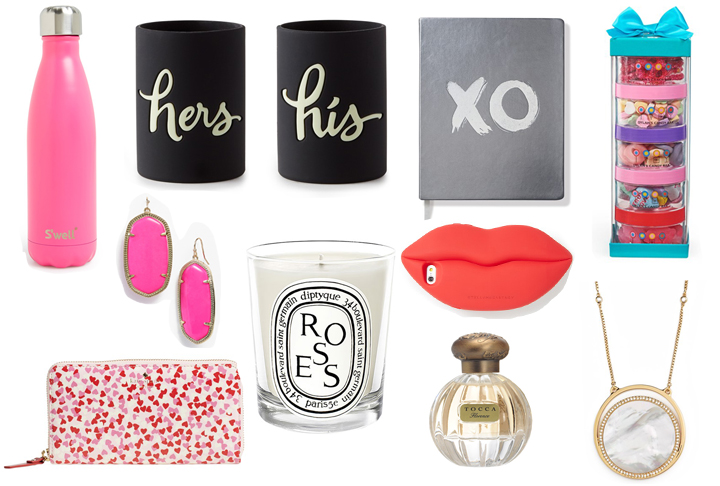 Have a fabulous Tuesday!!! XOXO