It's been quite some time since my last Home Tour Tuesday post. I can officially say that every room in this house is finished, with the exception of one. Over the next few weeks, I have a few more to share with you! #finally #tookmelongenough Our guest bedroom has been semi-completed since a week after we moved in, because my mom was coming to visit, but it was never officially finished. It is one of those rooms that doesn't get used on a regular basis, so I kept putting it off. Honestly, I couldn't decide what I wanted to do with it for a long time. Once, I had a vision, it was full speed ahead to get it completed. In true Ashley fashion, there was no patience and no taking my time. It was completed in a matter of weeks! I always want our guest rooms to feel light and airy and relaxing, so I try to keep them pretty simple. I fell in love with this bed and that is what started the room. I saw and fell in love with these pillows shortly after. They were a huge inspiration for this room as well! I really wanted to add a chandelier because I love the character they add to rooms, but opted to add a fan instead. I wanted our guests to be able to control the temperature in the room. Nothing worse than sleeping somewhere and being TOO hot! I have stayed in places sans a fan before and wished they had one, so this was something I knew our room needed. I always have a tv and dvd player in our guest rooms, as well. I watch tv to fall asleep, so I like our guests to have that option if they need it. I always have a basket with extra blankets as well. Can you tell temperature is key for me? I just want everyone to be cool or warm enough. We had extra space in this room and had an extra loveseat, so, we added it to the mix. It's a nice spot to sit and have coffee or sit and read. A chair or two would suffice too, I was just using what we had it. These bar carts made an ideal nightstand and took up little space. They make a big impact and I just love how they look! I use bar carts as much as possible, as you know! I'm a huge fan of a mirror behind a nightstand, so, I knew I had to incorporate this look into this room. I love these tassel curtains so much and knew they would be a perfect layering piece over our bamboo shades. Honestly, I think I may add them to a few more rooms, because I love them that much! I am absolutely thrilled with how the room turned out! Take a peek!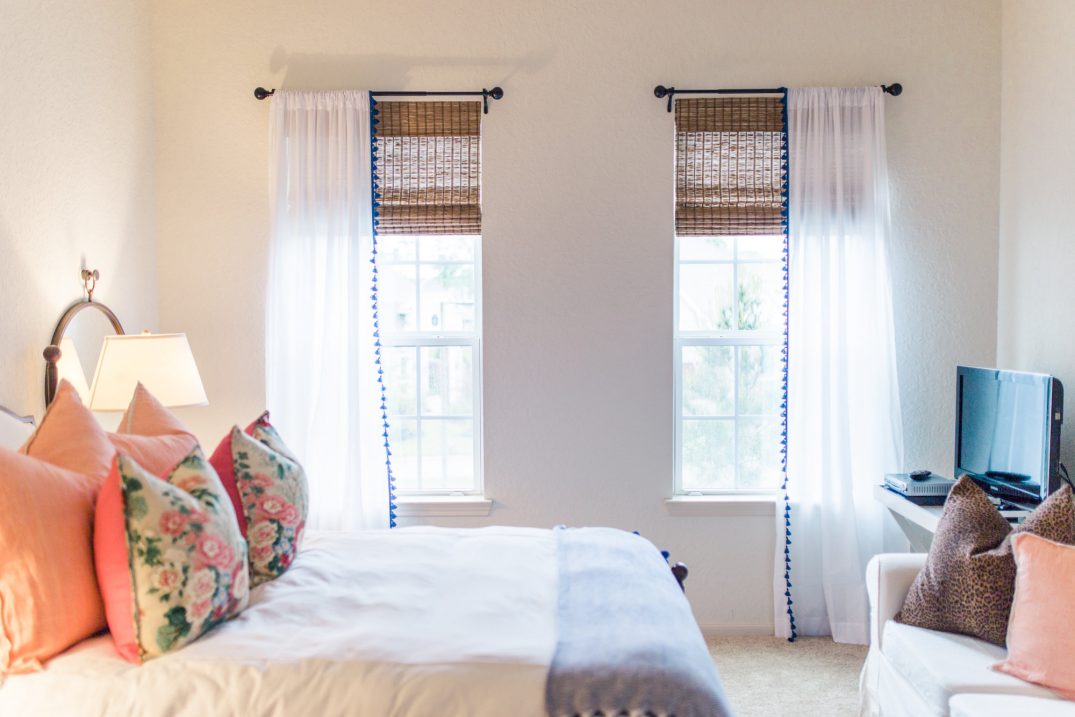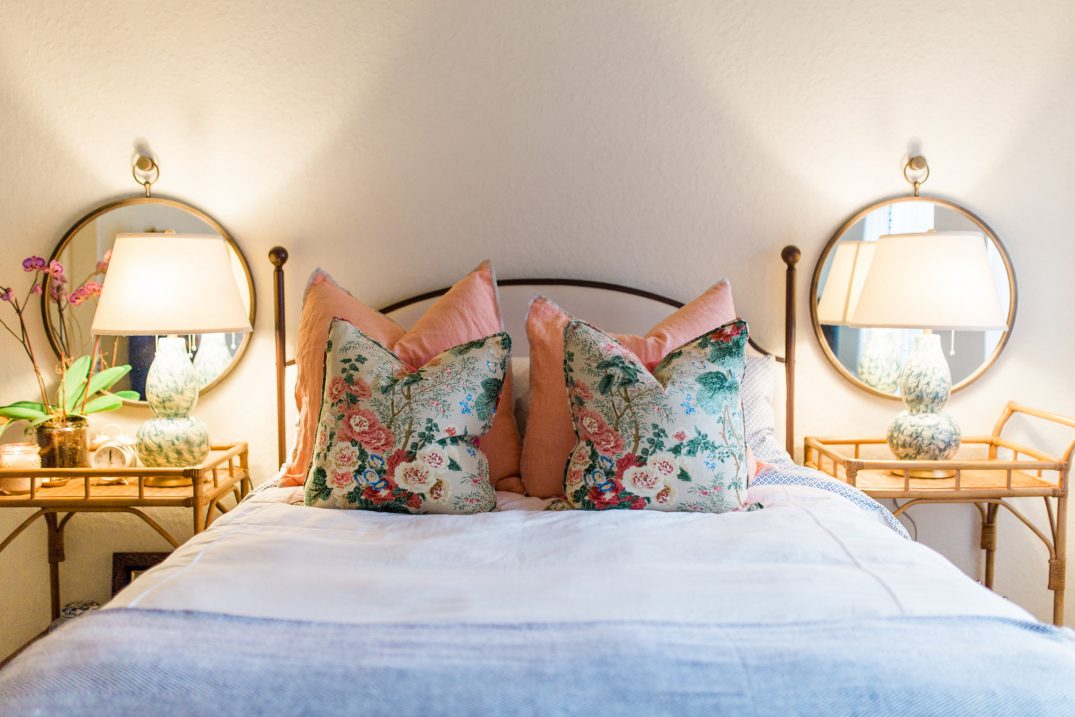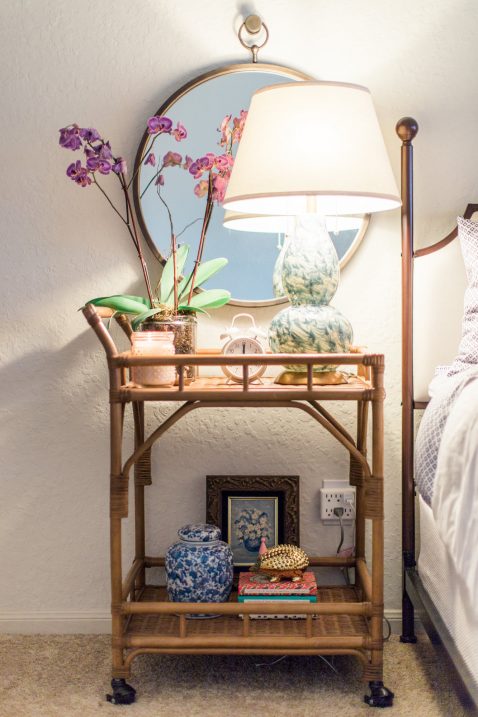 Bar Cart Nightstand // Mirror // Lamps // Alarm Clock // Candle // Books // B&W Jar // Hedgehog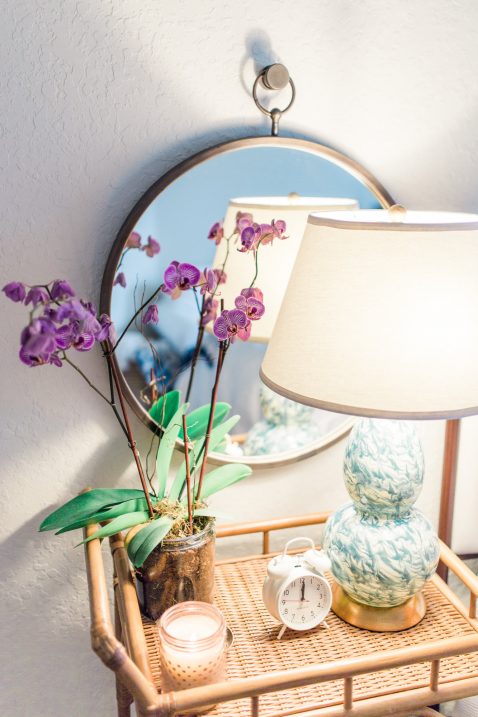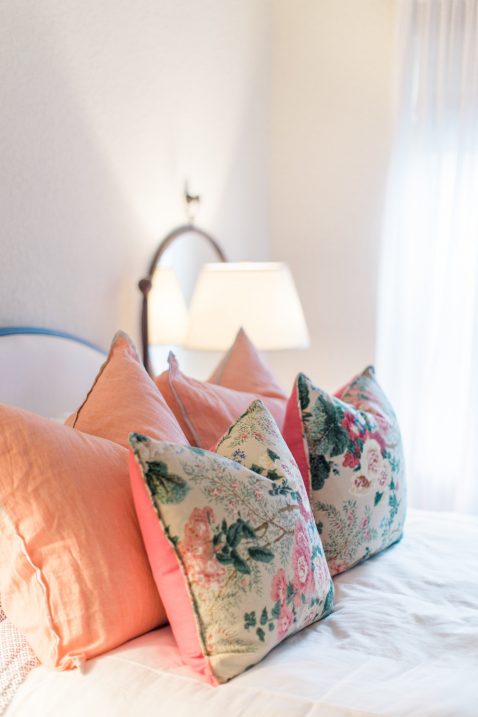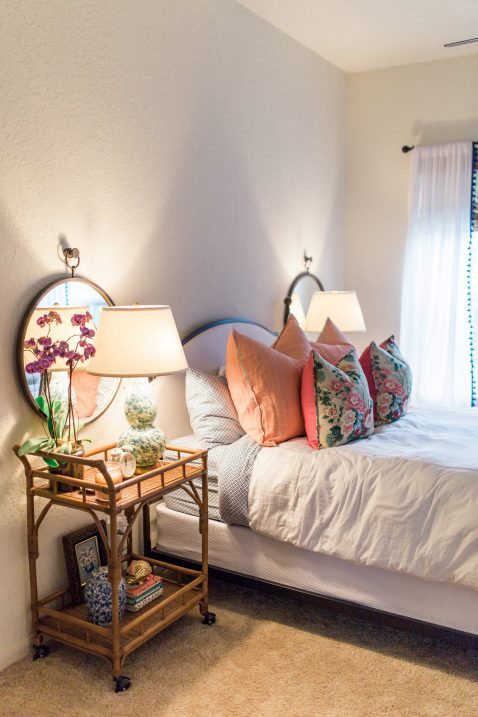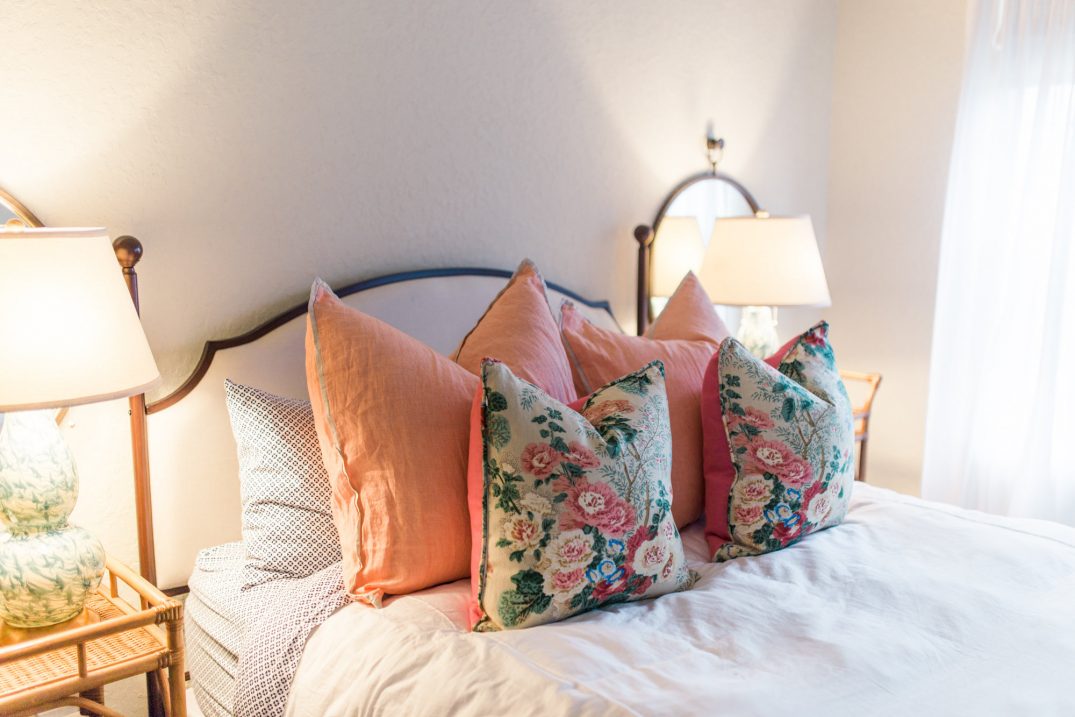 Floral Pillows // Coral Euro Pillows // Comforter // Sheets // Bed // Bar Cart Nightstand // Lamps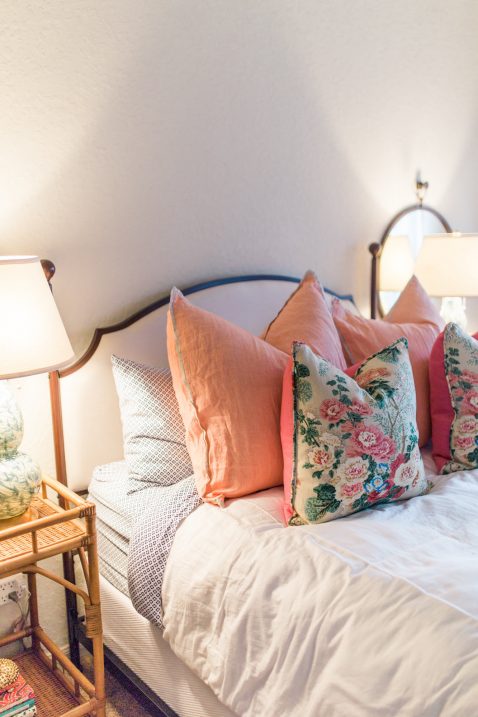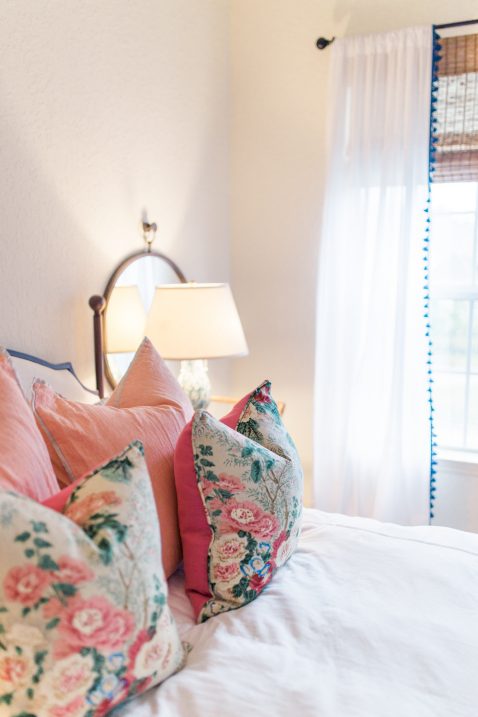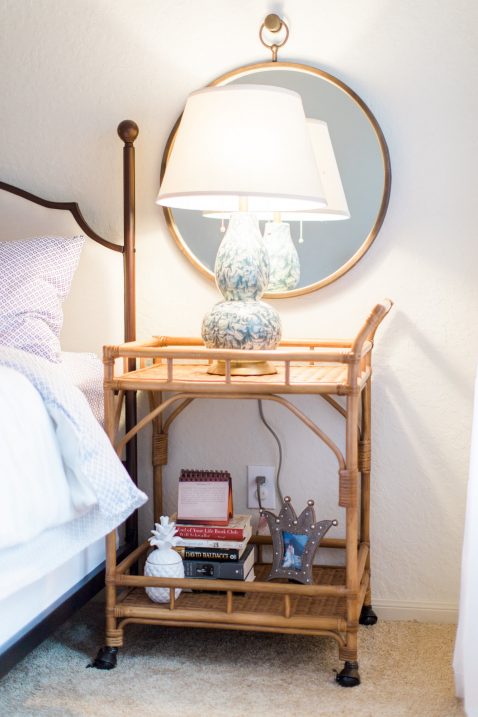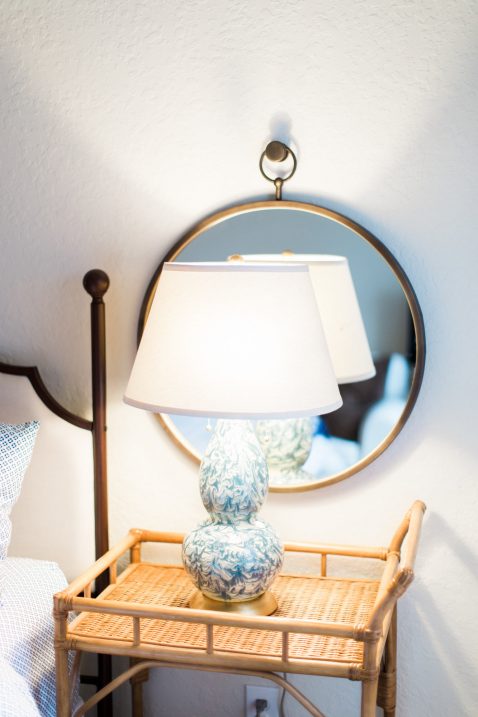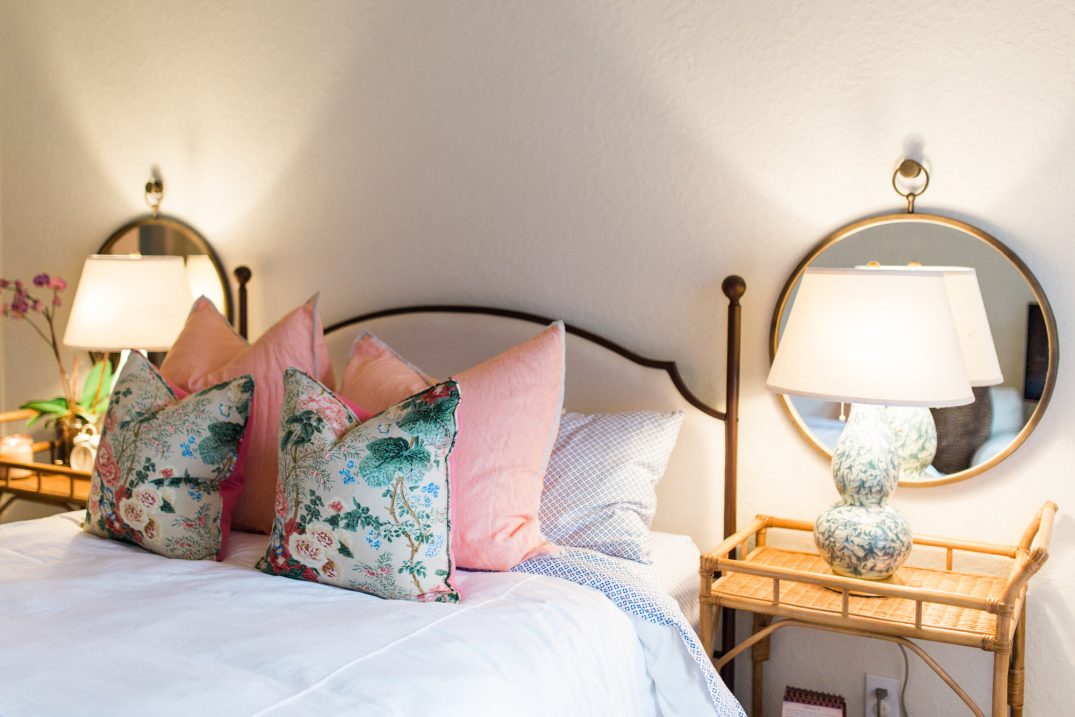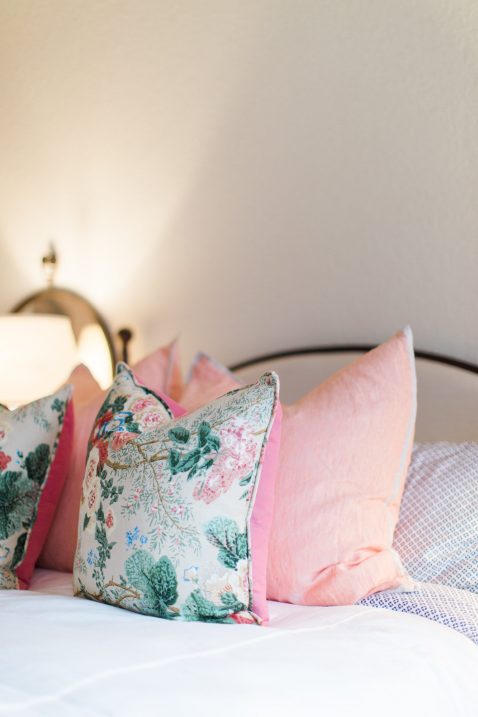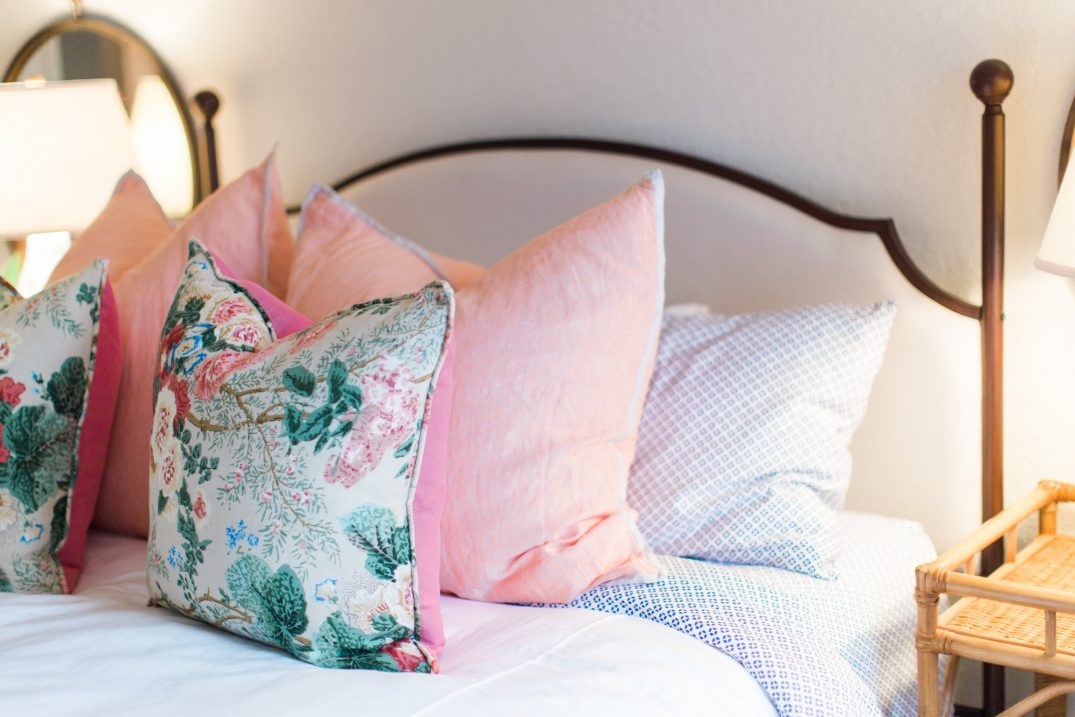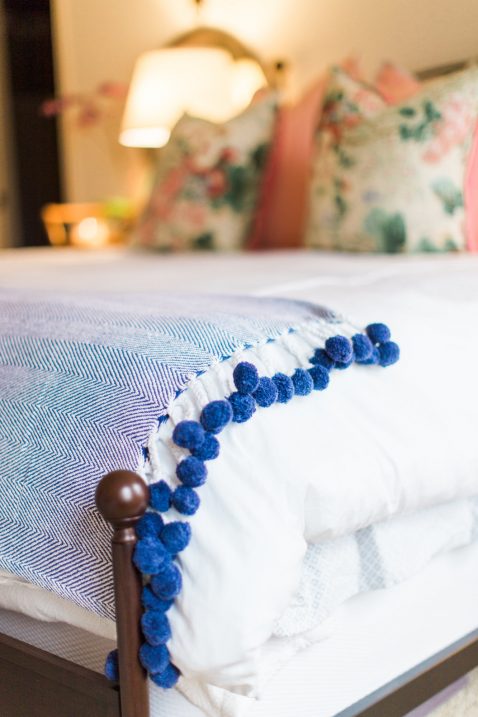 Bed // Herringbone Throw Blanket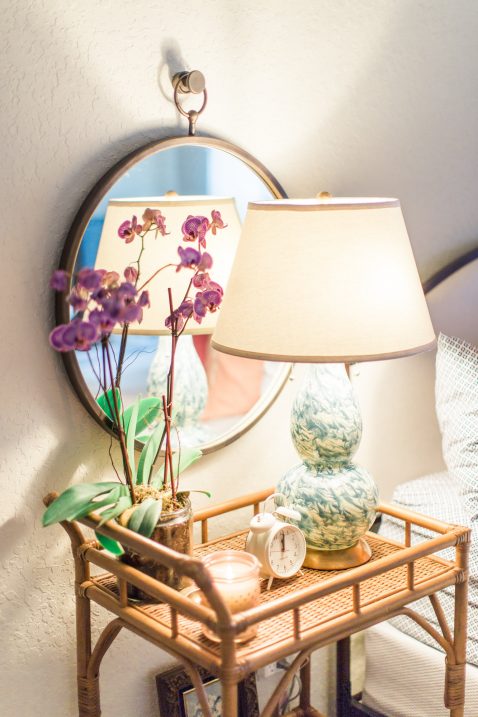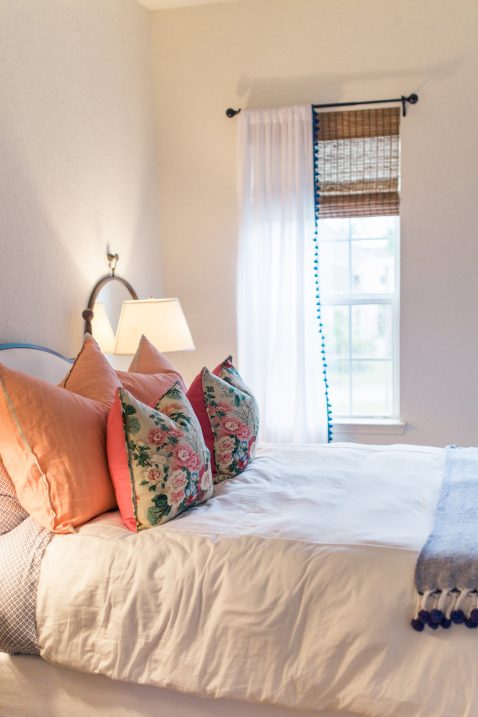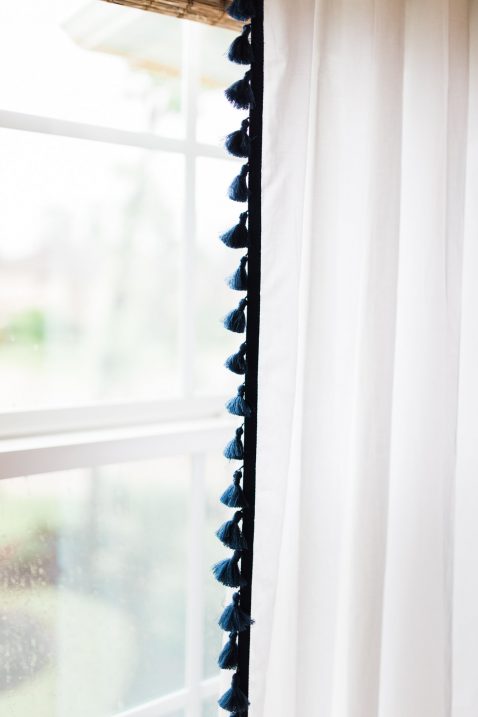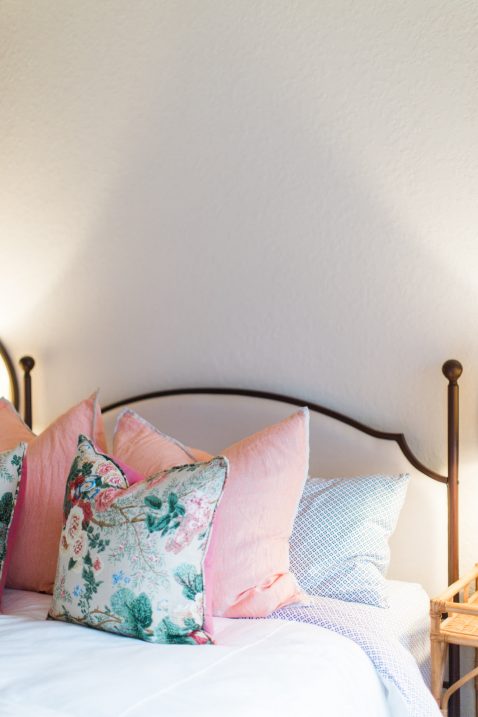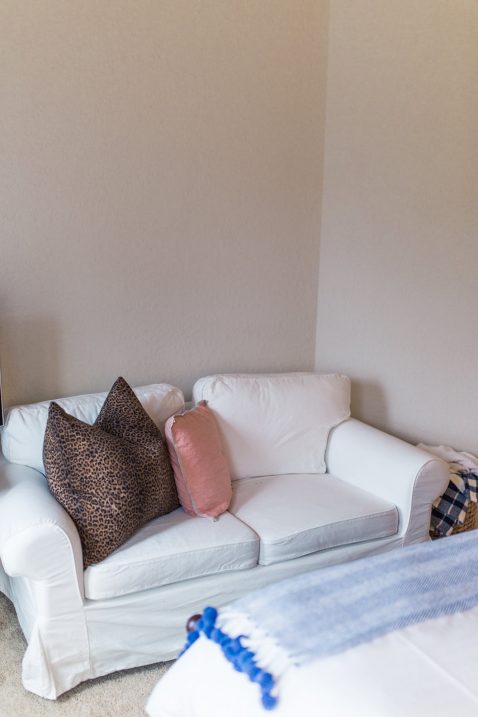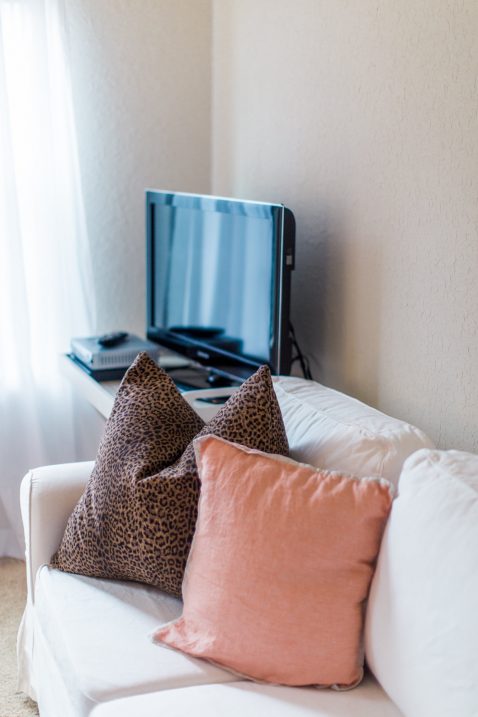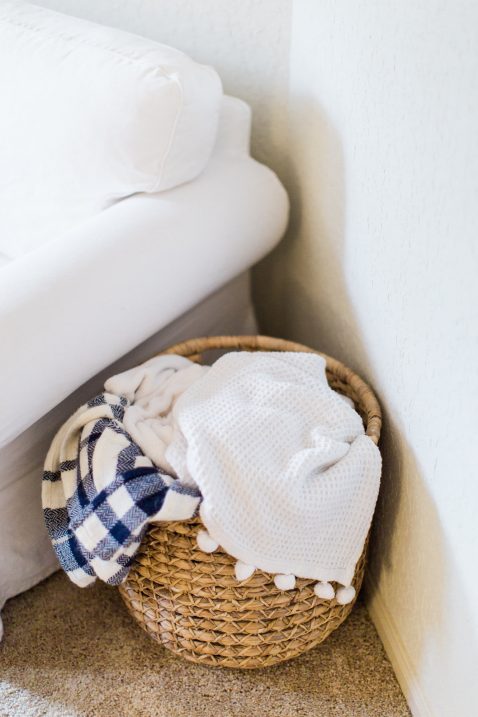 Blanket Basket // Pom-Pom Blanket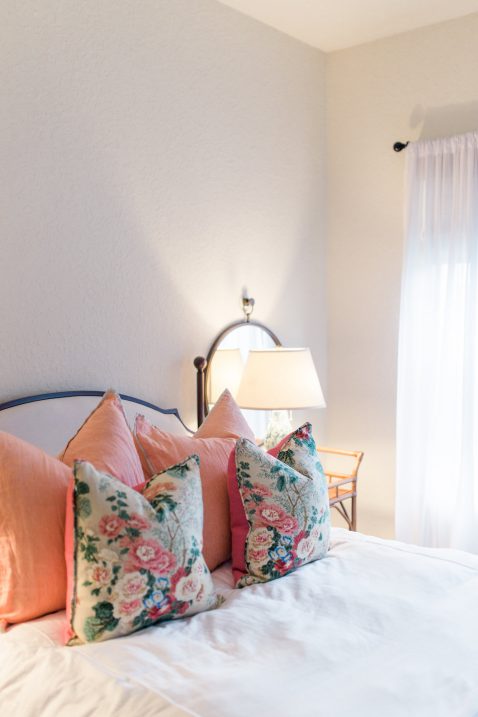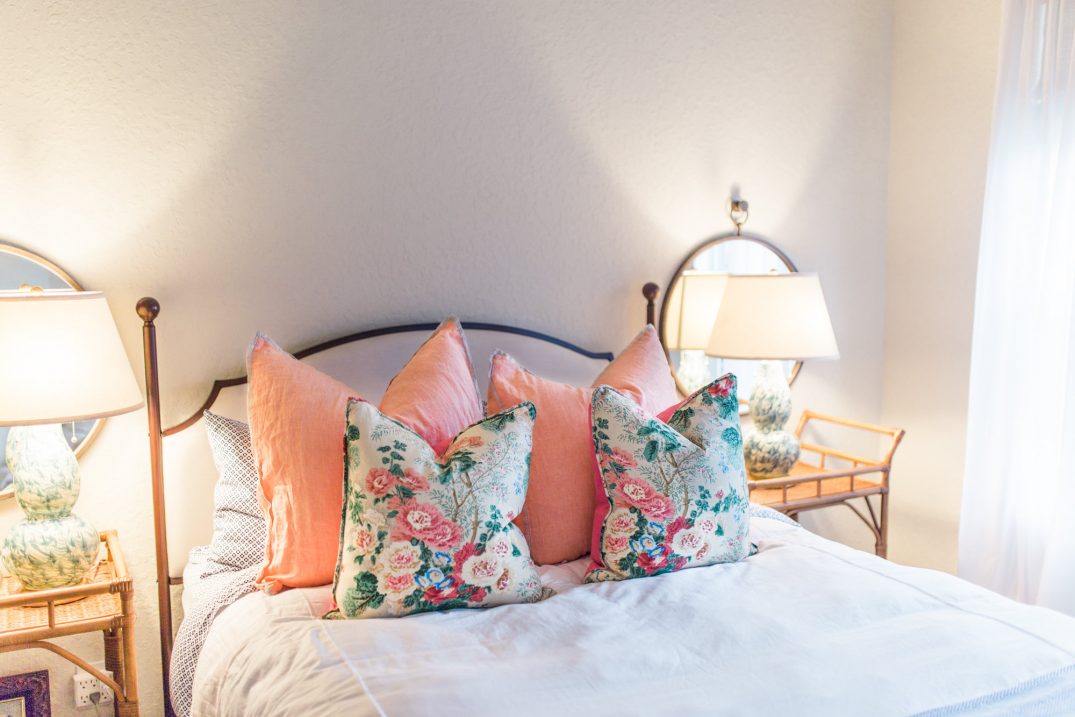 Bed //Bar Cart Nightstands // Lamps // Mirrors // Comforter // Floral Pillows // Coral Euro Pillows // Sheets // Herringbone Blanket // Basket // Loveseat // Leopard Couch Pillow // Coral Couch Pillow // Tassel Curtains // Alarm Clock // Candle // Nightstand Books // Hedgehog Figurine // Blue and White Jar 

So, there you have it! Our little abode for when guests come to visit! What do you think? Would you love to stay in a guest room like this? I sure hope our guests love it as much as I do!
More Home Tour Tuesday Posts:
His and Her Office Seating Areas 
*more Home Tour Tuesday posts coming soon. Is there a specific room, that you'd like to see that hasn't been featured yet? Let me know in the comments section!
**Photos by Abbi Hearne