Happy Friday, peeps! Is it just me or was this week, SOOOOO long?! On Tuesday, I was already wishing for Friday, so you know it's going to be a long one if that happens! Our weeks have been so jam-packed, that I find myself looking forward to summer so much!!! Here are a few things on my mind this week!
I posted a HUGE Instagram roundup the other day. You can see that post here. Any outfits that I posted in April will be linked within this post! Woohoo!
Our Scottsdale trip was one of the highlights of April. Happy Anniversary to us! You can see our favorite restaurants and hotel recommendations in this post! Dreaming of this breakfast! THE BEST!
Can you believe Mother's Day is this weekend?! It totally snuck up on me! I ordered this crossbody purse for my mom and it arrived early! Thank you, Barrington, you guys are the best! My mom LOVES it!!! I am so happy!!! Now, I think I need this size too, to add to my Barrington bag collection!
Do you have rooms in your house that you just walk by and they bring a smile to your face? I totally do. Our guest bedroom is seriously one of my favorite rooms and I just love it! Our master bedroom is finished as well (you'll see it Tuesday!) and it also brings a smile to my face. I just love a finished room! See the guest bedroom here.
Okay, I'm in LOVE with this top. I posted it on Instagram the other day and you guys all loved it too! It's so perfect. I found a similar top, from the same brand, in different colors. I feel like I need them all!
Sunglasses // Lipstick (#49) // Top // Denim // Sandals // Tote Bag 
My babes and me before school yesterday!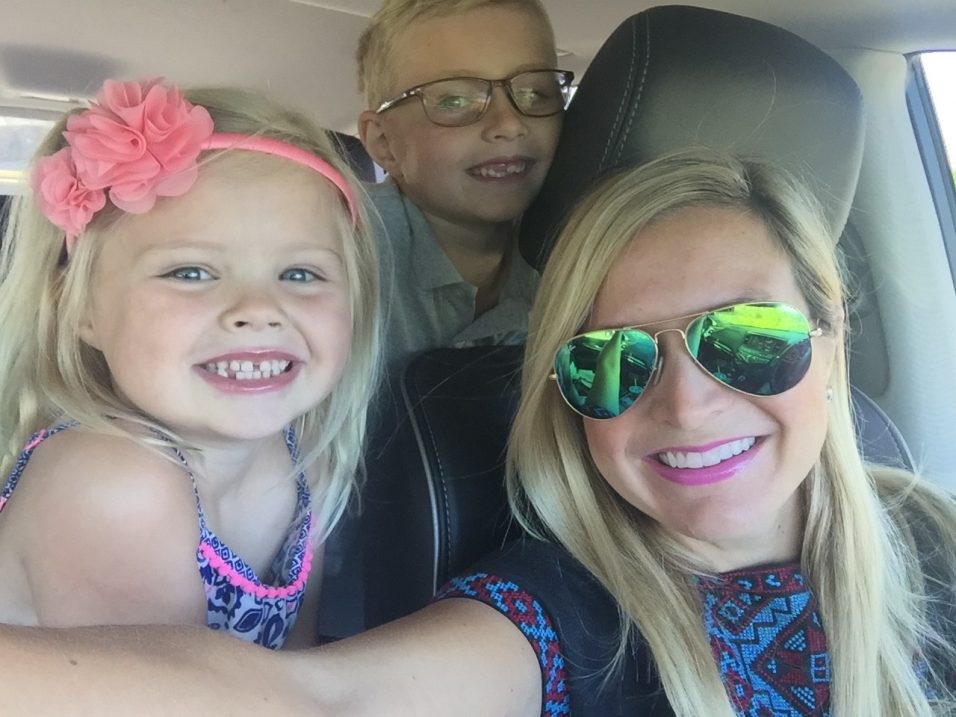 Hope you all have a happy weekend! We are looking forward to some rest and relaxation! XO!
PS
Check out the sale items at Anthropologie right now! So much good stuff!