Happy Weekend, peeps! It's rare that I post after my usual Friday Faves posts until Monday morning, but when there's an awesome sale going on, I just have to keep you informed! One of my favorite stores is Anthropologie and they are offering 20% off everything, all weekend (use code 'XOXO')! That is pretty amazing! Time to stock up on all the good stuff!!!
I am in LOVE with this top (I'm wearing a size 4 for reference)! It's on sale and so is this necklace! You can get the jeans here and the sandals here! But, back to the top. It could be worn SO many different ways! With distressed blue denim, as I am wearing. Or with shorts. Think orange, red, pink, etc! These shorts are SO cute and come in a lot of fun colors! So may options! You could also wear it with black jeans or white jeans. The possibilities are endless! I have been rocking this necklace a TON lately. I just love it and it goes with pretty much everything!!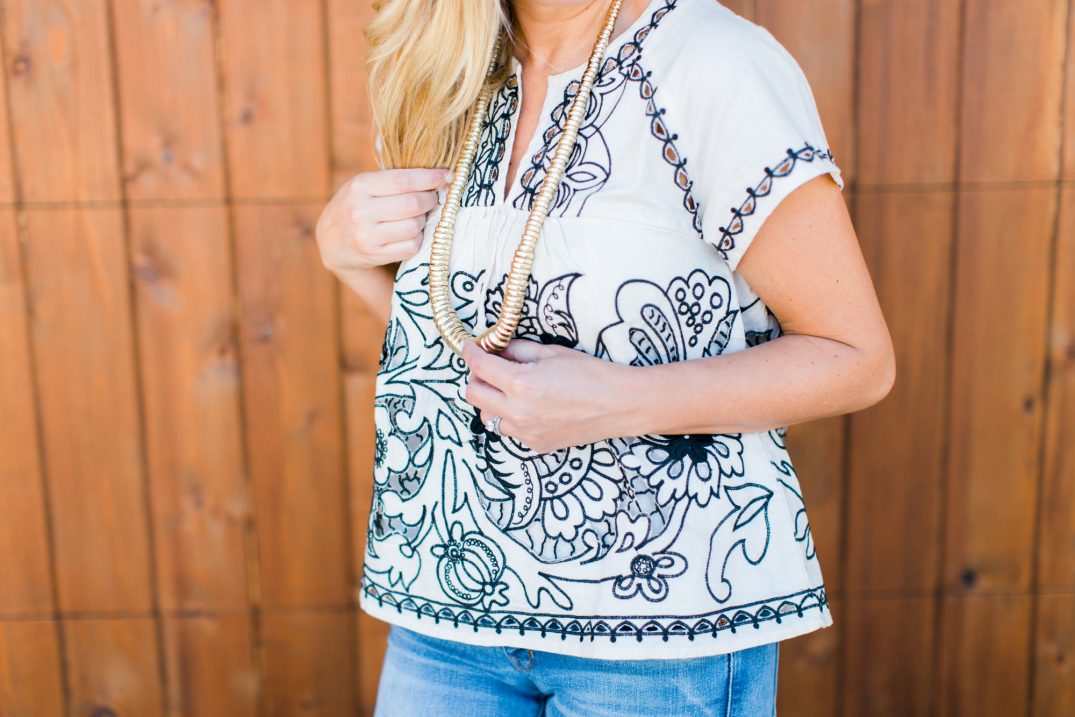 Top // Necklace // Jeans // Sandals // Lipstick (#49) // Earrings

Check out some other items on sale, that you just can't miss!

Happy shopping and happy weekend and happy Mother's Day! Treat yourself to some goodies as a Mother's day treat! You better believe I did! 🙂 XOXO
Photography by: Abbi Hearne