Happy Tuesday, peeps! Home Tour Tuesday continues this week with our master bedroom. Ironically, this was the second to last room that was completed in our house. It took me a long time to decide the route that I wanted to take, but once I decided, it was FULL speed ahead. We could not be more thrilled with how it turned out.
It's truly a peaceful space, which all you can dream of for a bedroom. I knew I wanted a huge bed, with a large fabric headboard, so this one was the perfect fit. I knew I didn't want regular sized nightstands, They just looked so tiny in this space before. We went with chest of drawers and I LOVE how it turned out. The mirrors behind the nightstands are a favorite touch of mine. I also did that in our guest room. I wanted to keep the colors minimal, so I knew I wanted a basic white quilt. This one from Crane and Canopy fit the bill perfectly. Once I found the fabric I wanted to use for the pillows, I was off and running. Blue is such a calming and peaceful color. I use it a lot in our home without realizing it. It's just a good, happy and relaxing color. Relaxing is a theme around here. I had custom chairs in our bedroom before, that have moved all over the country with us and my original plan was to get rid of them. But, after some fabric searching, I decided to recover them, with a chambray herringbone fabric. They turned out adorable and I'm so glad I kept them. I love their shape so much. The vintage chest that the TV is above is a piece that Mr. Fancy had when I met him. It's been in all of our homes and I always find use for it. I love it so much! Such a good piece. I am absolutely obsessed with our chandelier. We have both decided of all our lights in this house, this one is our favorite! The plant in the vase is a snake plant. I struggle to sleep soundly, so I am always looking for natural things to try to sleep better! I read all about snake plants being great for bedrooms and how they help with sleep because they give off oxygen at night, so I popped one in a vase and hoped for the best! It's a super easy plant to keep alive as well. I've had it for a few months! We couldn't be happier with the outcome of this space! Take a peek…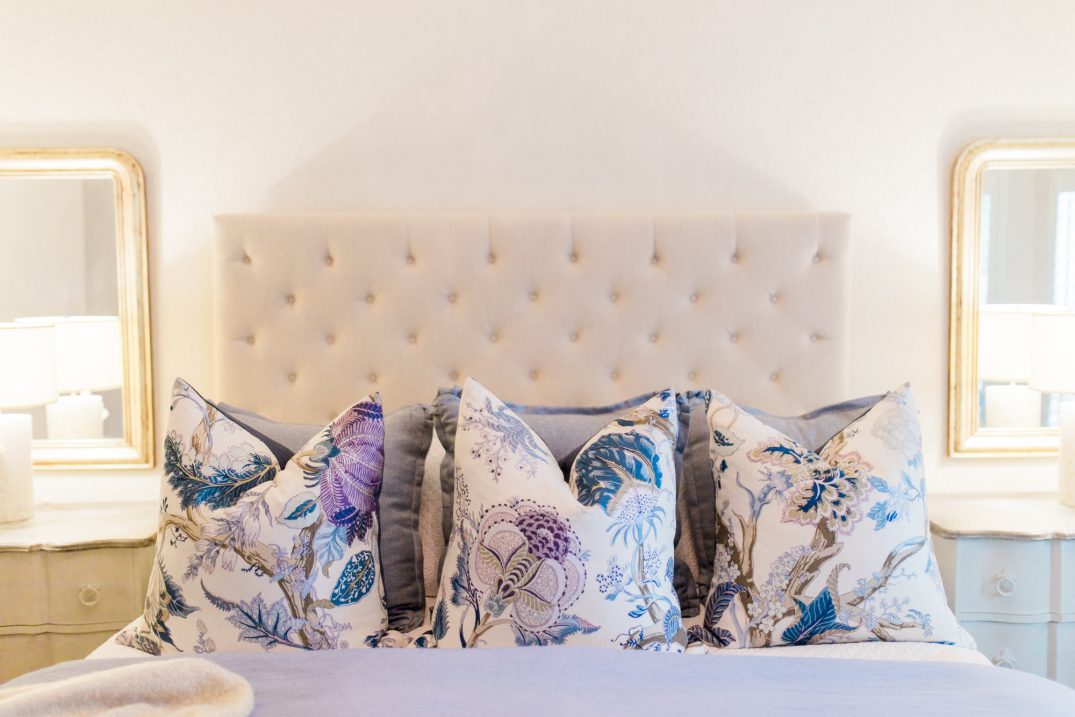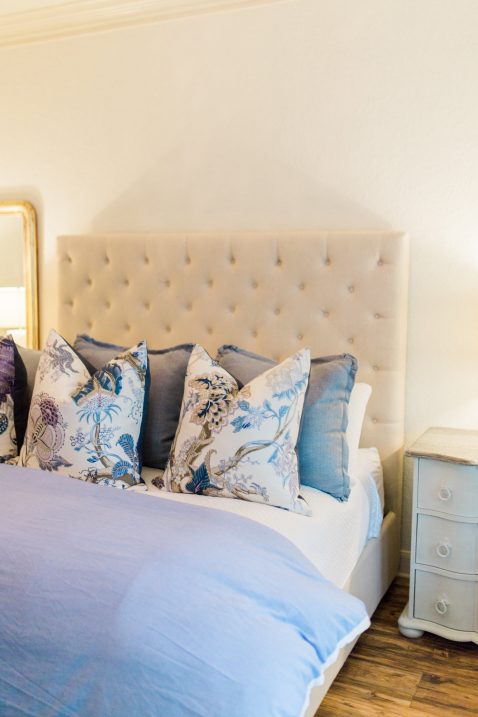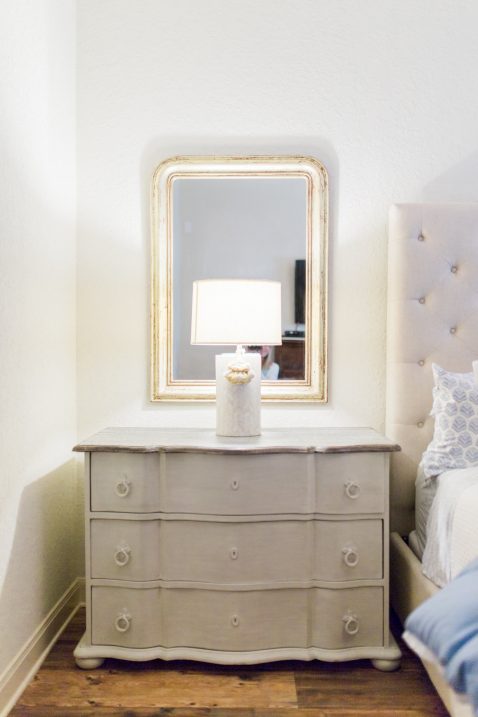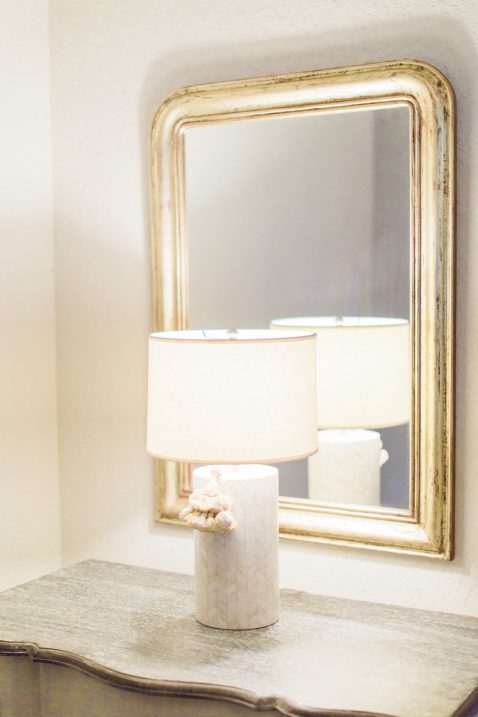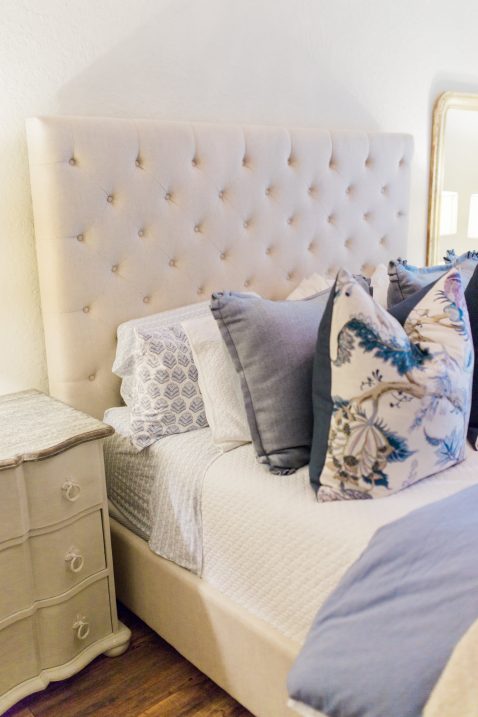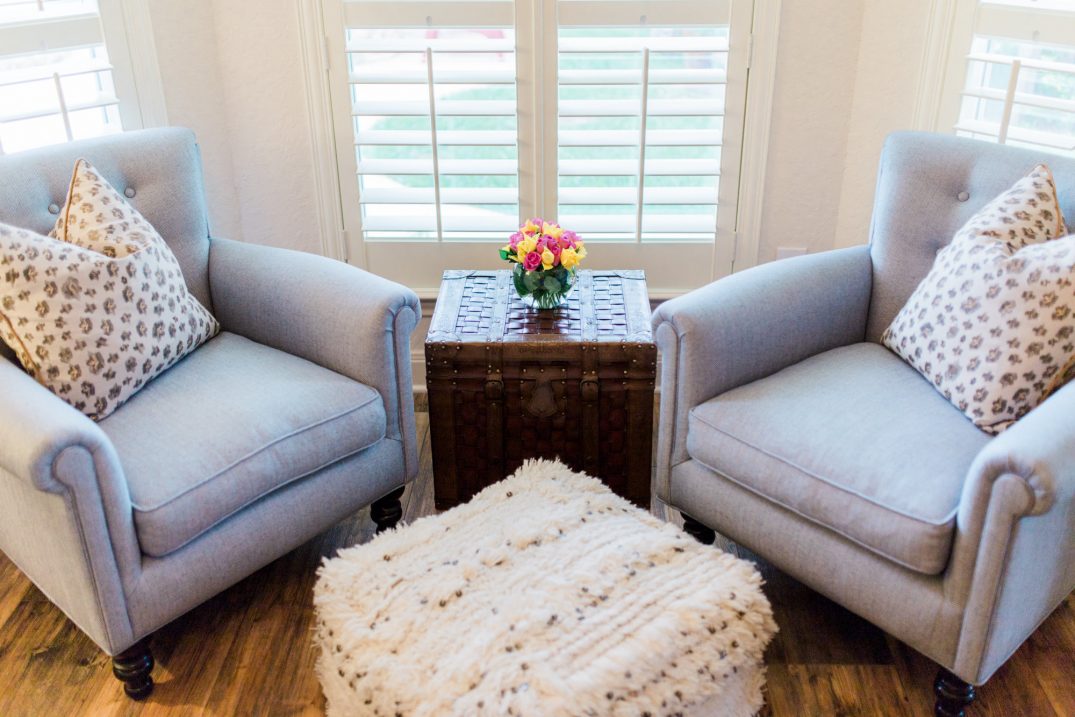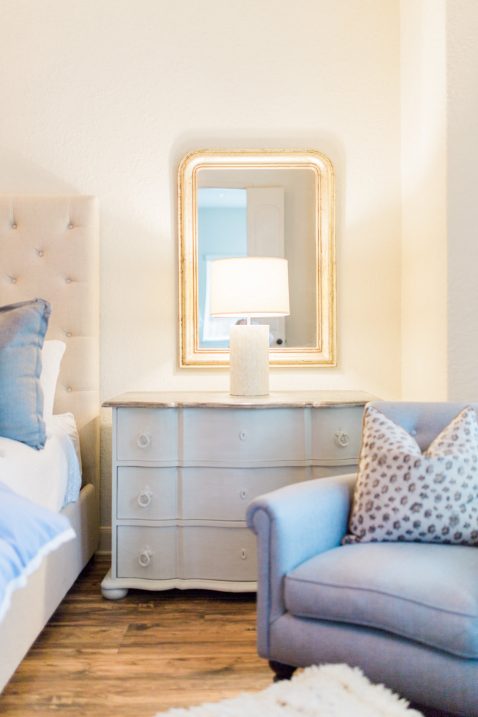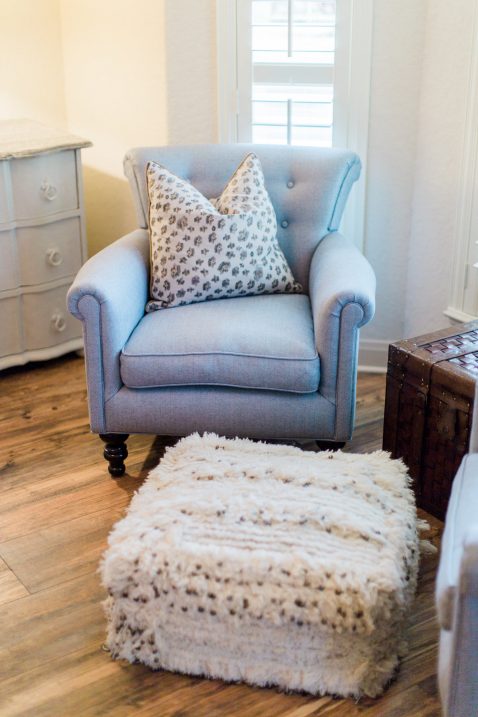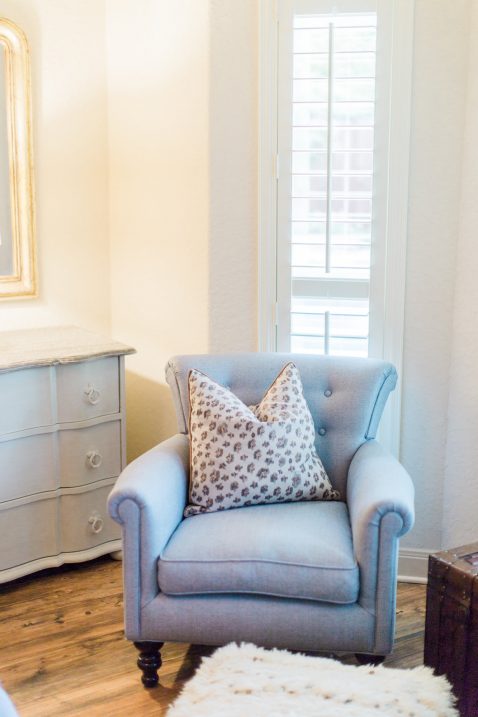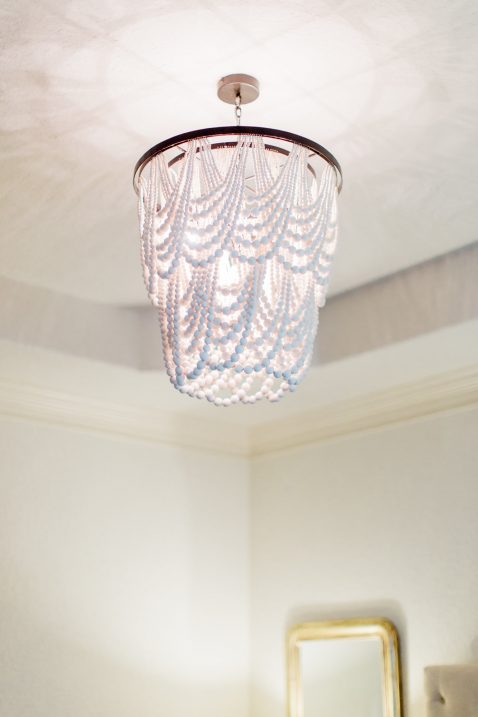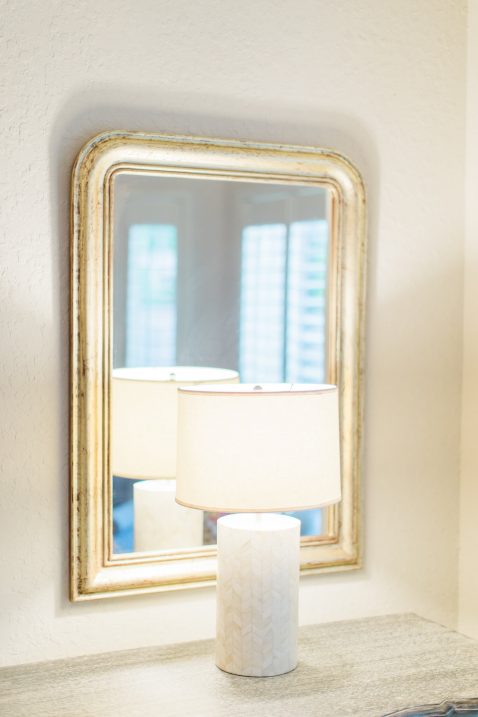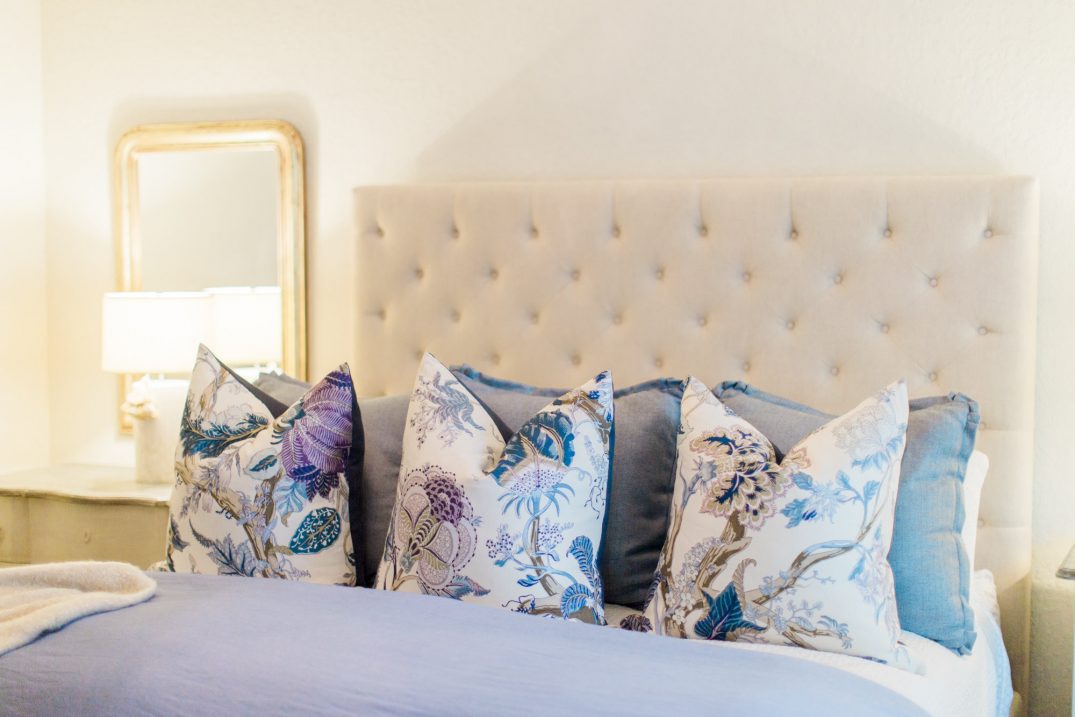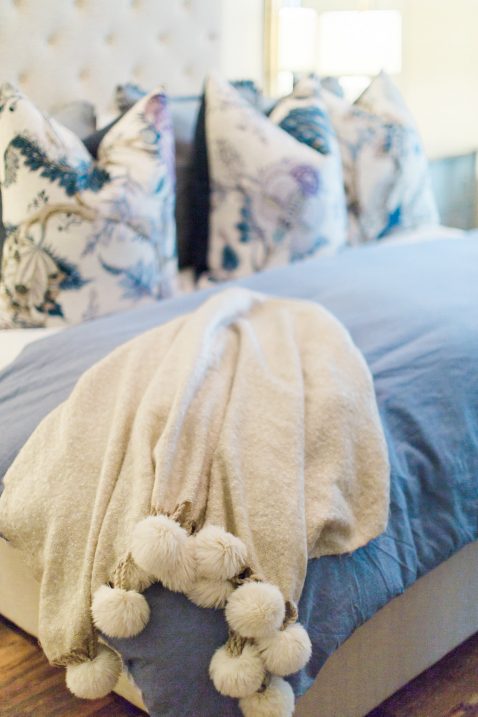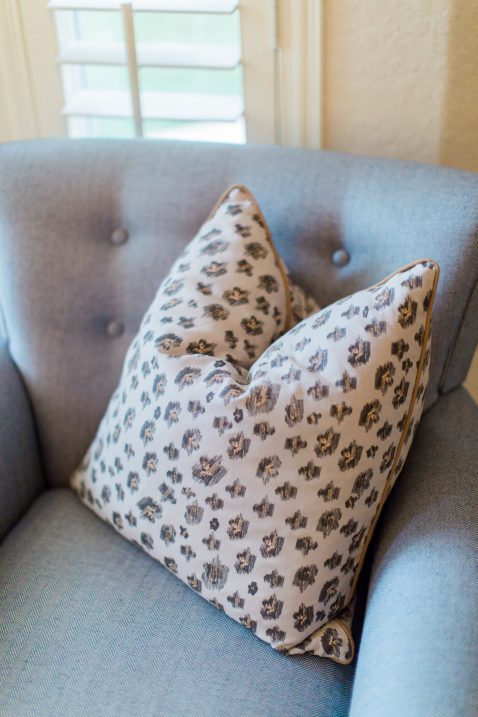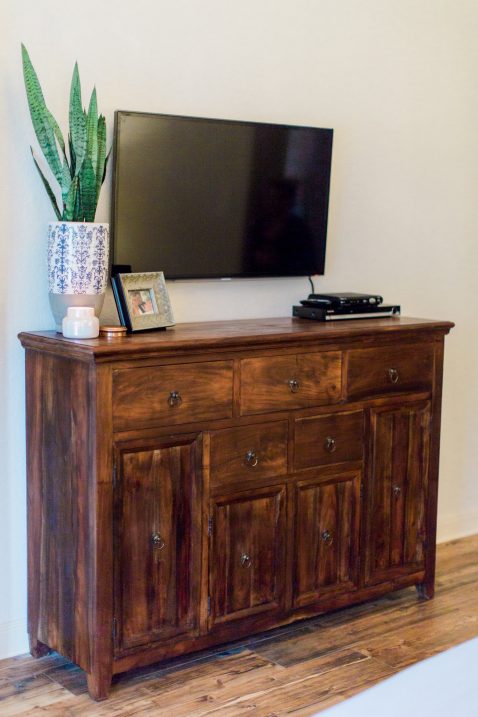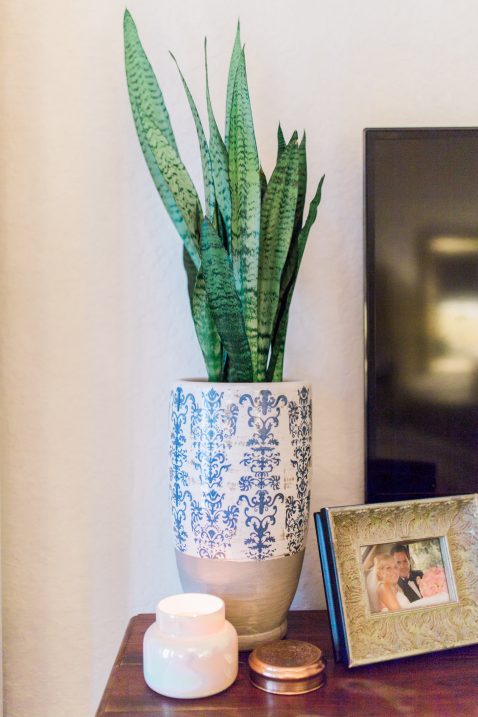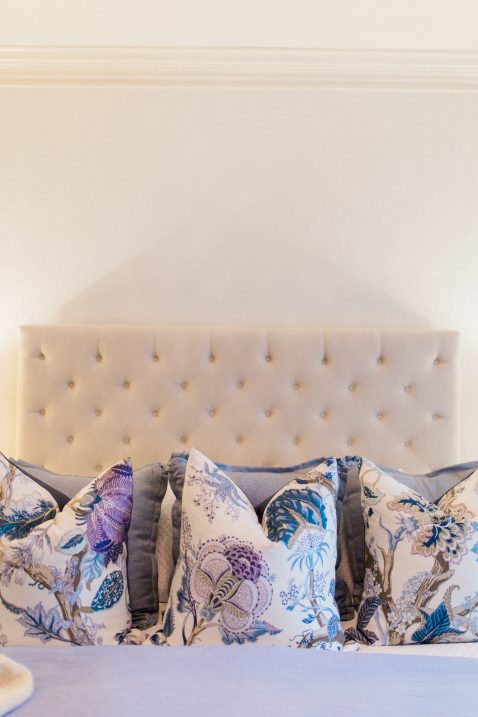 Master Bedroom Sources:
Similar Chest of Drawers (nightstands)
White Quilt/Shams (c/o)
Floral Pillows (26 inch x 26 inch)
Mirrors (large size)
Candle (Volcano Scent)
Leopard Pillows (on chairs)
Hope you enjoyed a glimpse into another room of Casa de Fancy! Leave a comment with other rooms you'd like to see! Laundry Room, Dining Room and full Kitchen are coming soon! Have a happy day!! XO!
More Home Tour Tuesday Posts:
His and Her Office Seating Areas