Hey my peeps! Happiest of Fridays to you!!! I can't tell you how ready I am for the weekend. You know it's going to be a long week when you are craving a lazy Saturday on a Tuesday! Ha! I am hoping we can just relax and unwind a bit this weekend and get more of the kitchen unpacked. I keep thinking that we have lived in limbo since we moved in November and while we are settled here, we haven't been completely settled because of the kitchen. I look forward to settling in and finishing up this place! I'm so happy in our new house!
I have been wearing lots of grey lately, which totally isn't one of my standard colors. I'm just loving it right now. This TOP is such a cute one and it's the perfect basic grey TOP with a little ruffle pizazz added in. You know how much I love RUFFLES from this POST. I wear this TOP with my favorite JEANS. I see that these aren't available right now and I hope they will bring them back soon. But this pair of JEANS is almost exactly the same, so I will have to add this PAIR to my collection soon. Of course I sported my favorite BOOTIES with this look. I just can't quit these shoes. They are the most comfy BOOTIES ever. They now come in a BLUSH COLOR, so I'm thinking I might need to add those to my closet soon! PS if you are wanting to see how I do my hair, be sure to check out my hair curling tutorial HERE.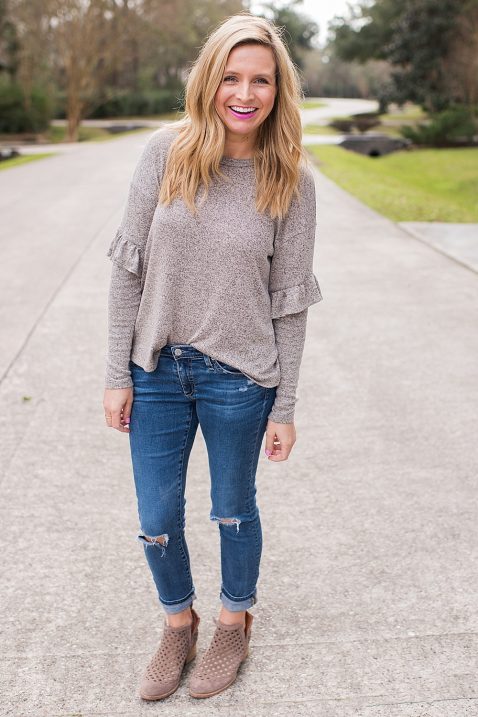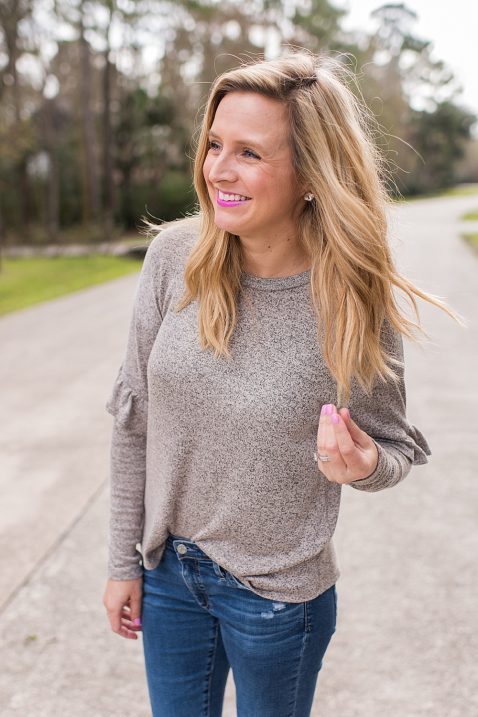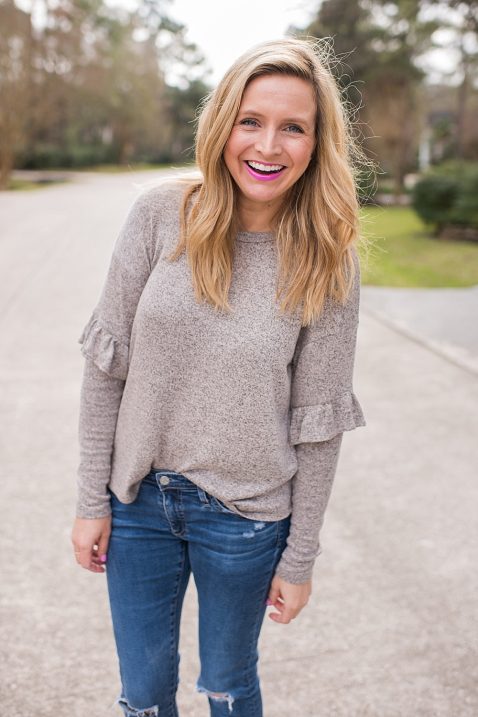 TOP // JEANS (similar) // BOOTIES // LIPSTICK (color: #49) // FOUNDATION // BLUSH // SHIMMER BRICK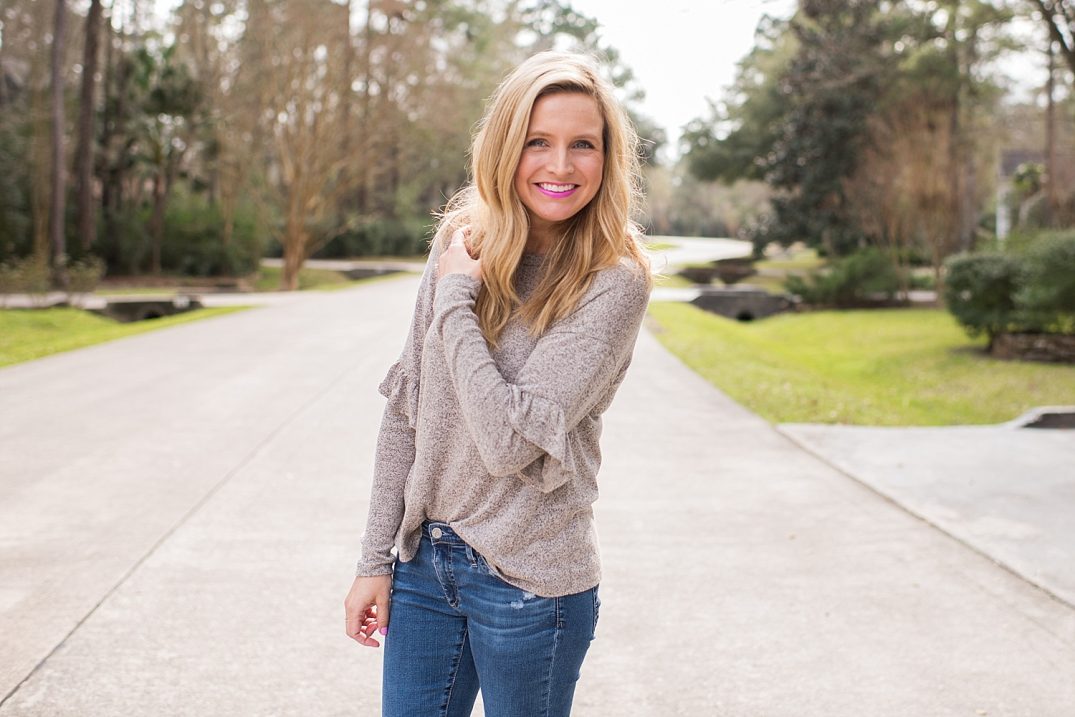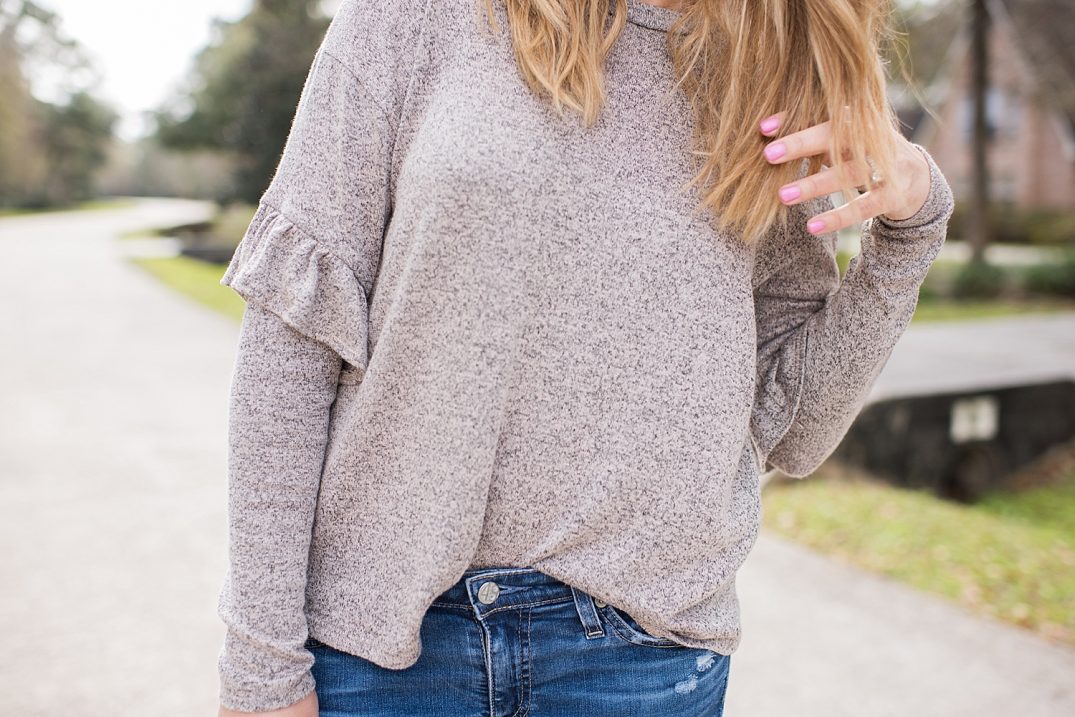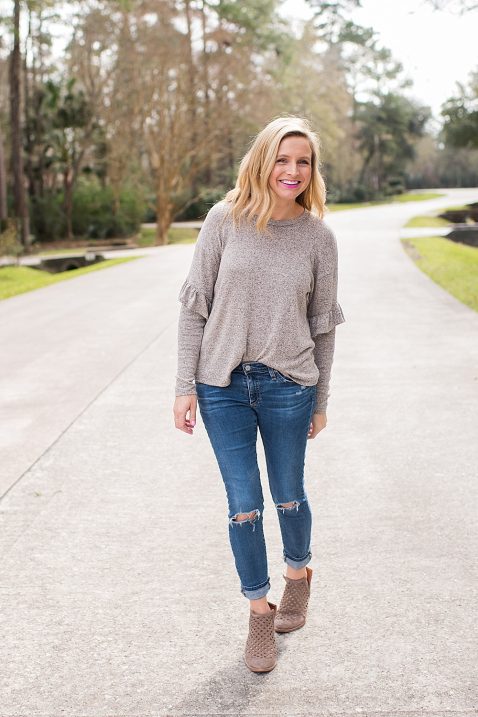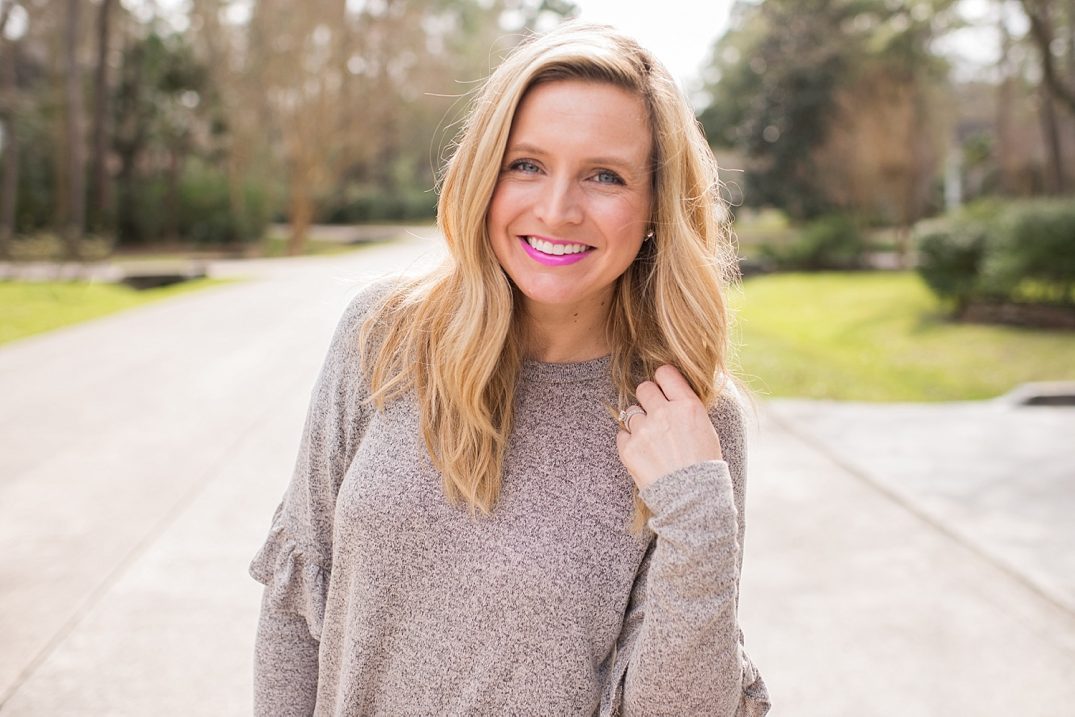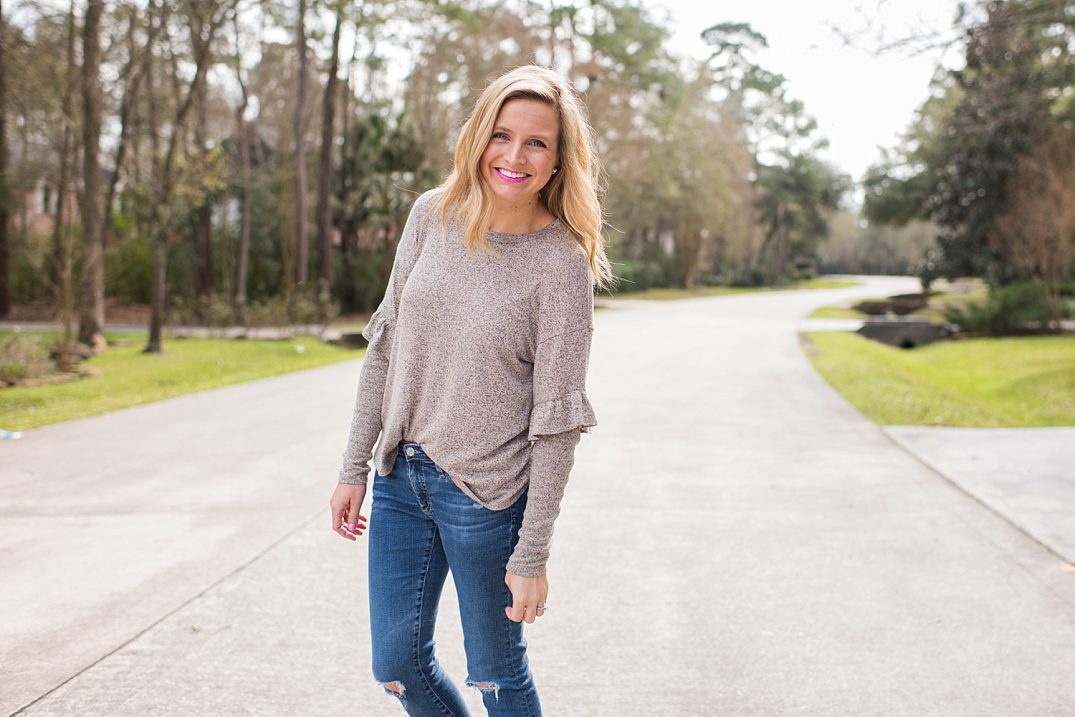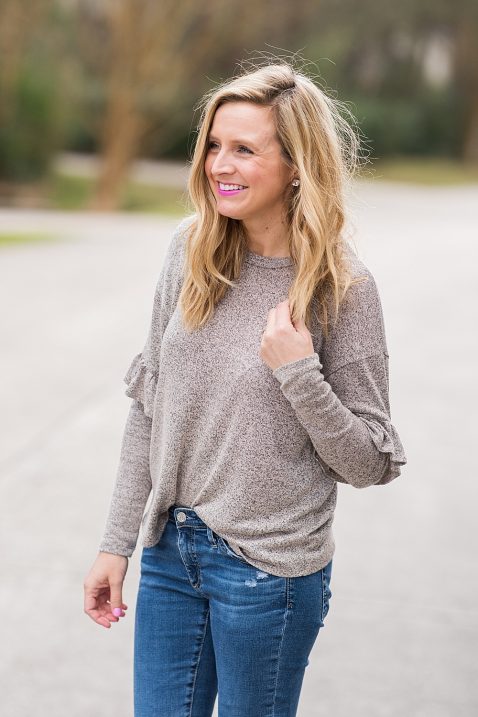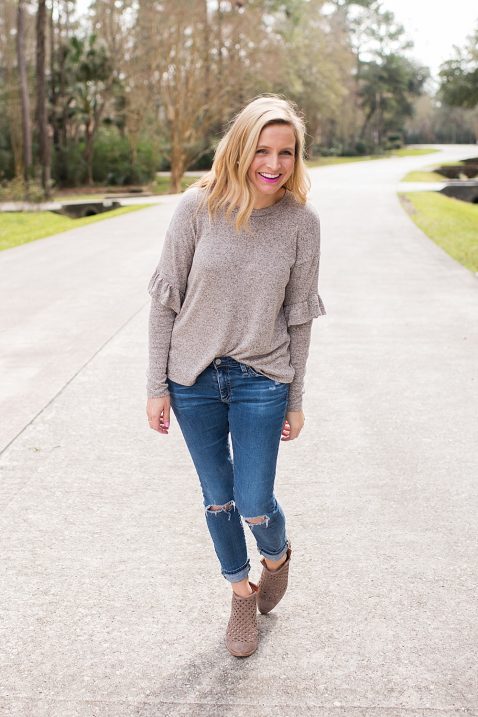 TOP // JEANS (similar) // BOOTIES // LIPSTICK (color: #49) // FOUNDATION // BLUSH // SHIMMER BRICK


More ruffle top must haves below:



I hope your weekend is just fabulous! Be sure to checkout my Valentine's Day gift guide HERE if you or your significant other need gift ideas! This SWEATSHIRT is totally a necessity! XO!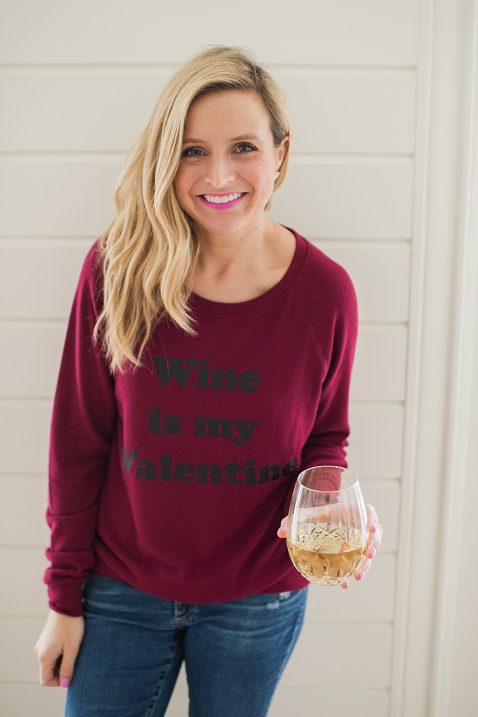 Photos by Melissa Parsons