Happy Friday, my peeps! We have a 5 day weekend! Eeeeekkkk! Should be a fun and relaxing a few days! I just wanted to pop in and share a few of my favorites lately!
Cinnamon Almond Milk Macchiato!!! Have you tried it? Are you sick of me talking about it on my Insta Stories? I just love this drink. It's 190 calories for a Grande, so it's not awful calorie-wise. I started adding one less pump of cinnamon syrup and somehow that makes me feel less guilty about drinking it. Ha! #whateverworks If you haven't tried it, do yourself a favor and try it! I'm a black coffee gal, so this is totally not my norm, but it is delish!
TOP // JEANS // WEDGES // SIMILAR WEDGES (under $60) // SUNGLASSES // CLUTCH // LIPSTICK (color: #49) // EARRINGS
I can't quit buying all the things in blush pink. THIS POST, THIS POST and THIS POST are exhibit A. THIS DRESS from THIS POST just came out in a new reddish-orange color and it's so pretty. We might need to add THIS DRESS in the new color to the collection? At $49, these DRESSES are just perfection!
DRESS // SIMILAR DRESS (more colors) // SHOES // POM-POM CLUTCH //LIPSTICK (color: #49) // POM-POM EARRINGS
THIS CLUTCH is on sale for under $13! It's such a cute one!
CLUTCH // JEANS // WEDGES // TOP
So, we finally shot the kitchen this week. I'm sorry it took SO LONG! We wanted it to be completely finished before shooting it. I am waiting on pictures and it will hopefully be up on the blog soon. Should we reminisce about what this space used to look like? You can see the full before post HERE. You guys, you will not believe the transformation. I spend hours in here daily and can't believe it is the same space! I love this new kitchen so much!!!
I started my 4th week of Pure Barre this week! On the 22nd, it will be a month that I've been going regularly. I am really loving it so far. I was planning to do only a couple posts about it, but I might add in another one next week to give you you my status thus far. We took my every two week pictures this week and I don't see many changes myself, but I'll be interested to see the photos and see if I can see a difference in those. It takes time to change the body, so I'm really not stressing and just enjoying the ride! You can read all about my Pure Barre experience HERE.
The little presidents were on the blog on MONDAY with some cute spring clothing ideas for kiddos! So many of you sent messages saying you can't believe how much they've grown up! I've been blogging 5 years now and some of you have been reading since the beginning (THANK YOU!! XO!) and it's crazy how fast time has flown!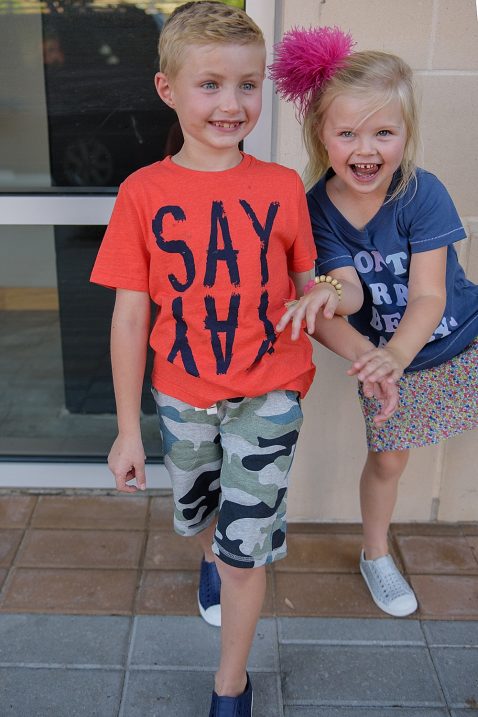 Teddy: SHIRT // SHORTS // SHOES
They also looked so cute dressed in their Easter gear for our egg hunt the other day!
Teddy: SHIRT // SHORTS // SHOES
Today is the last day to shop the SHOPBOP sale! You can see my favorites from the sale in THIS POST!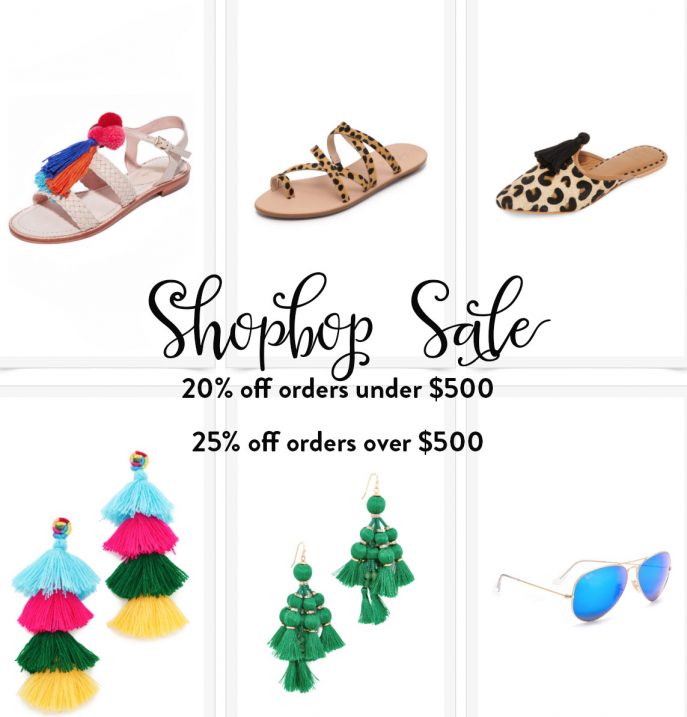 Here are a few more WEEKEND SALES that you can't miss!
NORDSTROM– always great sale items in the SALE SECTION
LOFT– 40% off EVERYTHING
MADEWELL– extra 30% off all sale styles with code: 'DREAMBIG'
POTTERY BARN– 20% off with code: 'FRIENDS'
WEST ELM– 25% off in stock items
SERENA and LILY– 20% off outdoor lounge items with code: 'LIVEWELL'
J.CREW– 30% off tees and tops with code: 'MUSTHAVE'
I hope you have a happy weekend and a happy Easter! XO!!