Happy Friday, my peeps! I know you've been waiting for this post for a LONG TIME! We started our kitchen renovation on January 2nd and it was completed about a month later, which is pretty much unheard of for a kitchen renovation! We still had minor details that we were waiting on, so I had to get all of those deets figure out prior to posting these after pictures. So, this post is going to be heavy on the pictures. I hope to get a video up soon with all my favorite aspects of the kitchen and why we ended up doing certain things and why we didn't end up doing certain things. I think I will save all of that for a different post because there are just so many details. We put a lot of thought into this space and I couldn't be more thrilled with the outcome! I will say this, we did this ourselves in the sense that we didn't hire an architect, we didn't hire a designer, we drew out and planned out the whole thing…ourselves and hoped for the best! I was even our own general contractor for this project and hired all our subs! We could not be more THRILLED with how it all turned out! You might recognize one thing, I ended up using the same lights that I had in my old KITCHEN because almost 5 years later, they are still my favorite. 🙂
So, lets start with a before picture. You can see more before pics in THIS POST.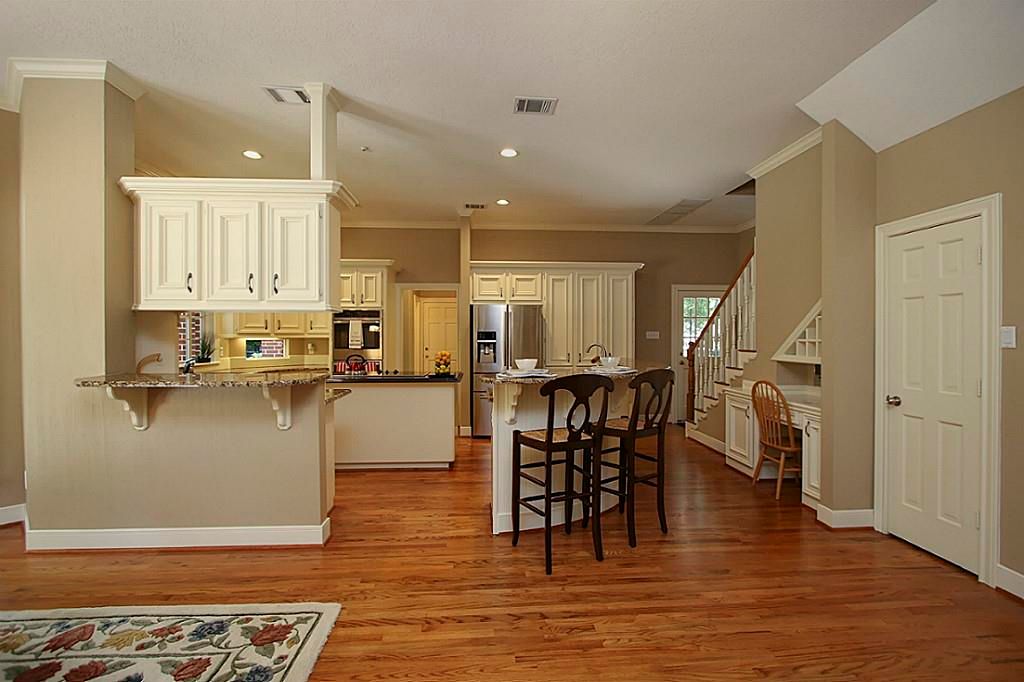 This was a huge kitchen space to work with, but it was closed up in a sense. Our plan was to open it up and that is exactly what we did! I have another post coming with more details of why we did/chose certain things. Without further ado, here is our renovated kitchen!!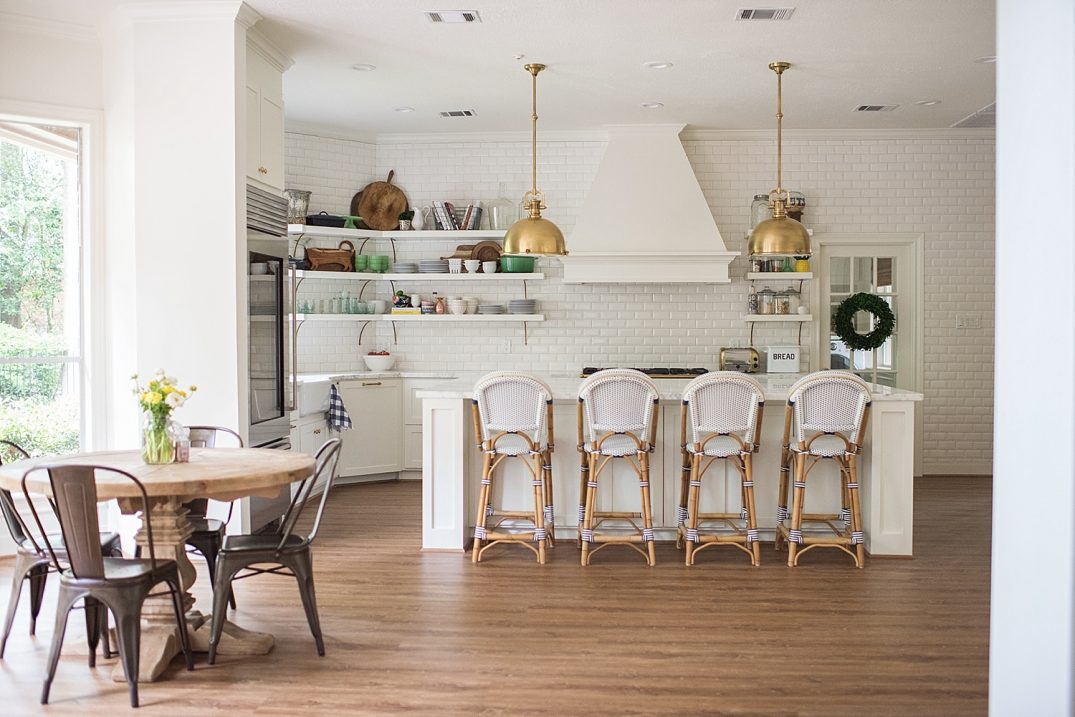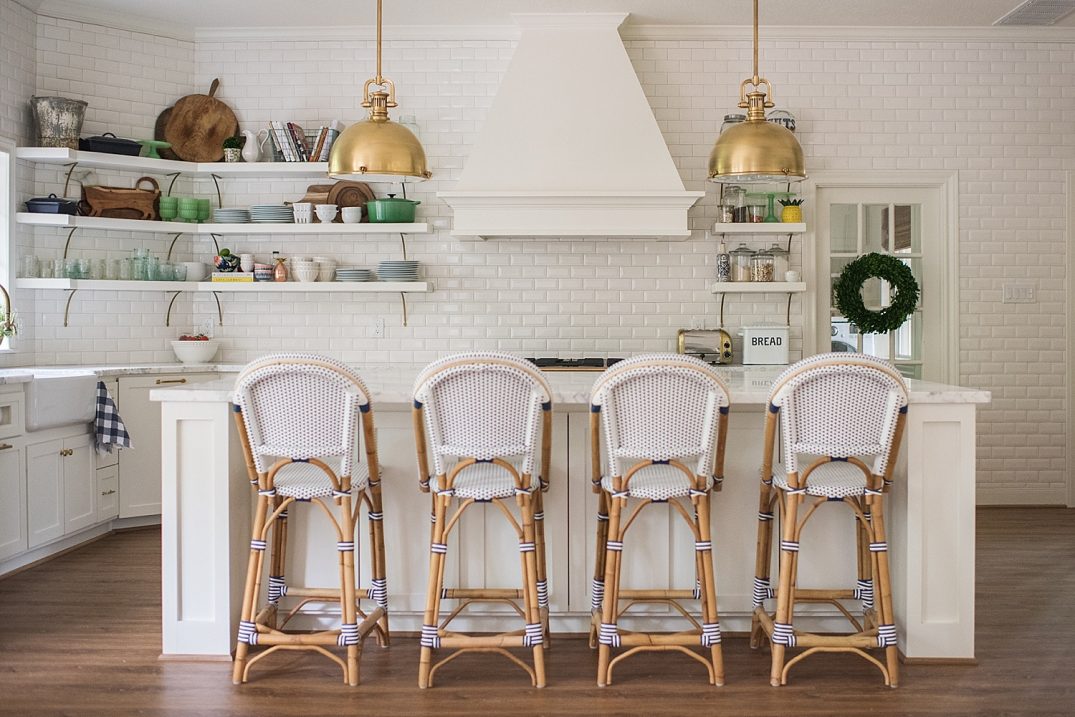 PENDANTS // BARSTOOLS // SHELF BRACKETS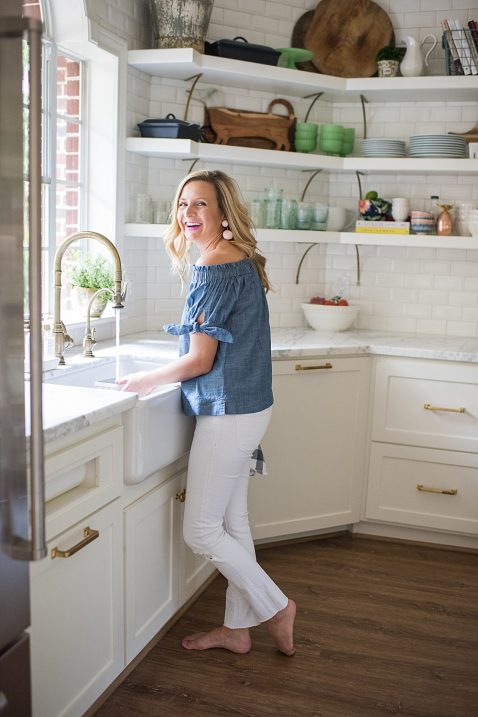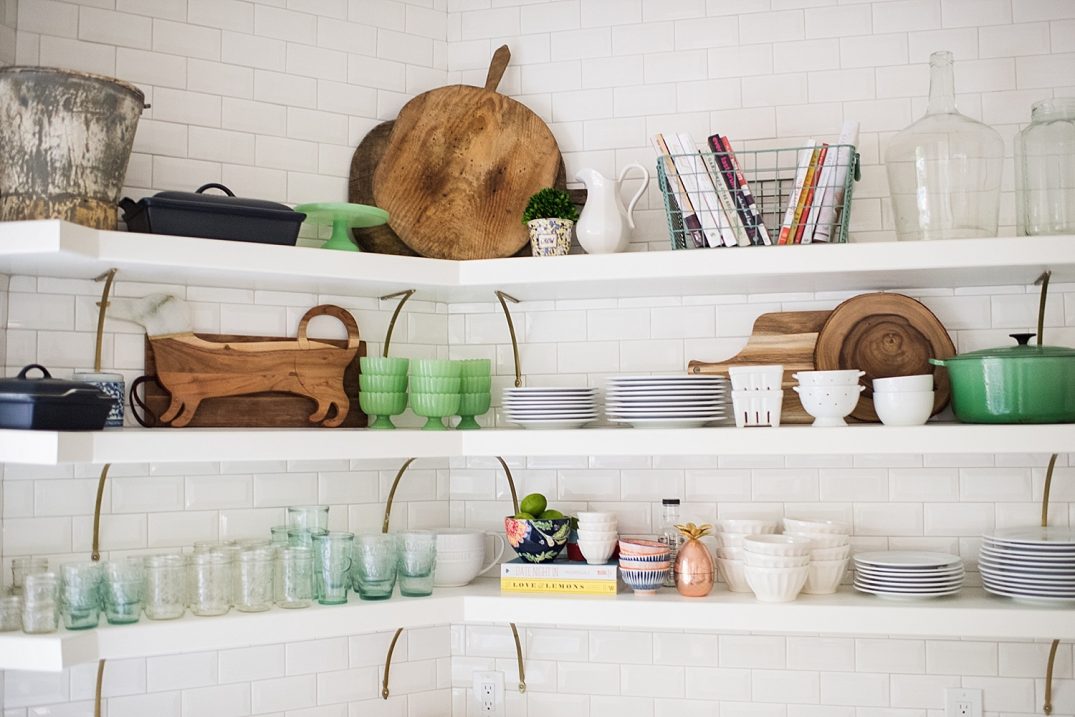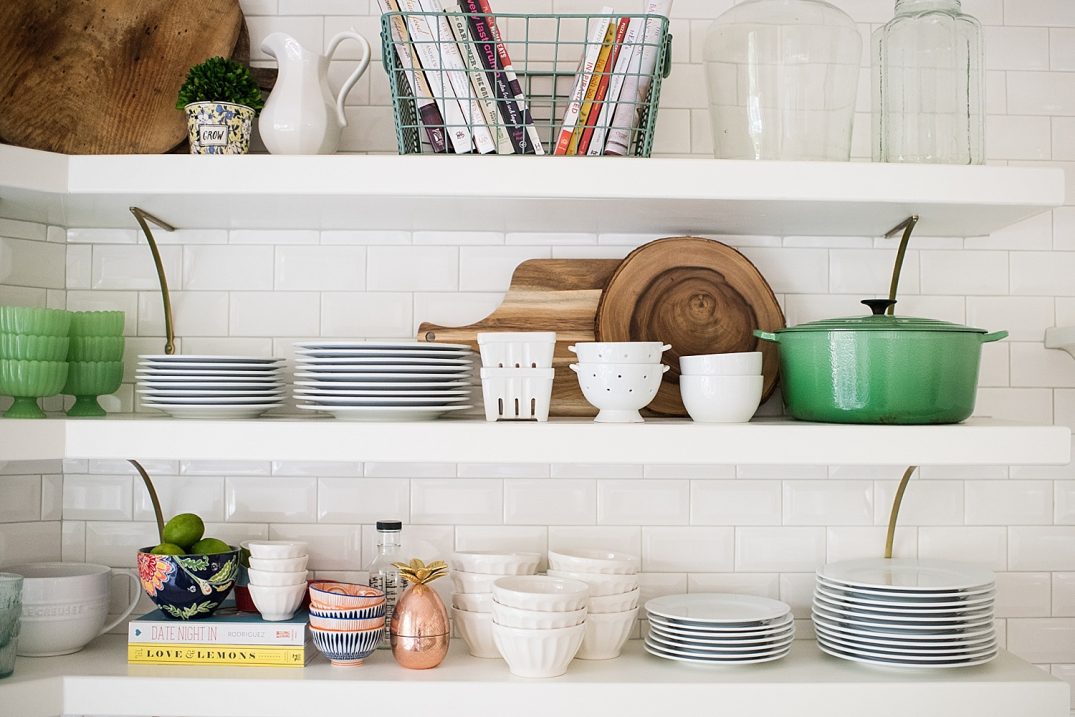 PLATES // SMALL PLATES // LATTE BOWLS // LE CREUSET // GREEN BOWLS // SHELF BRACKETS // FLORAL BOWL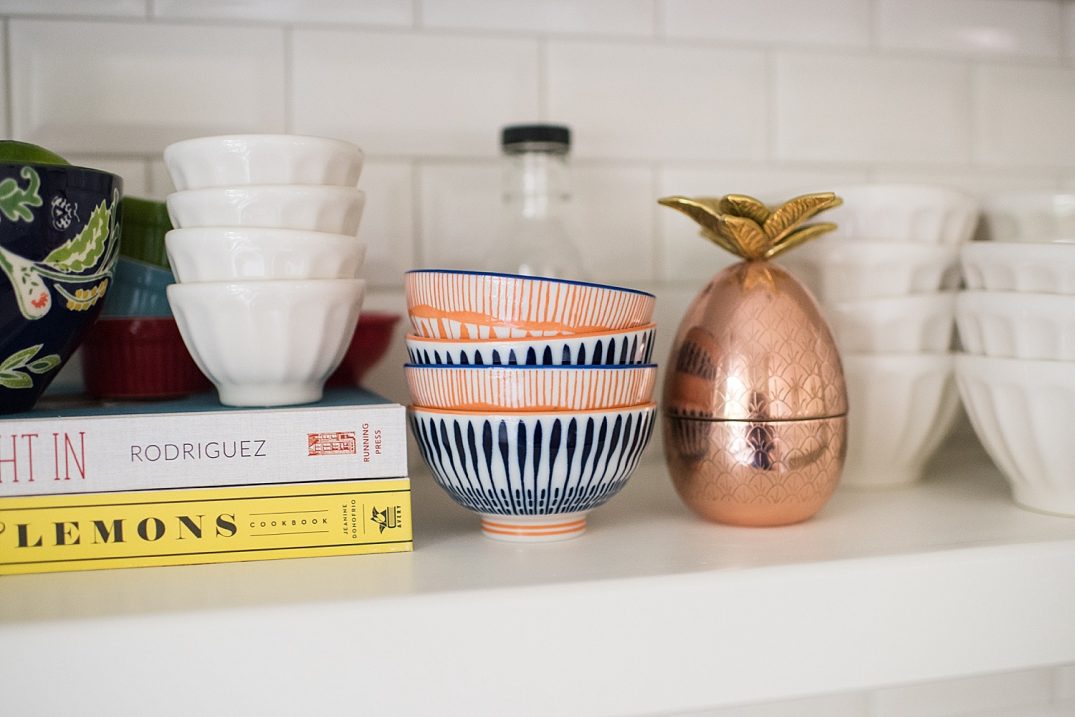 COOKBOOK // COOKBOOK // MINI LATTE BOWLS // NUT BOWLS // PINEAPPLE MEASURING CUPS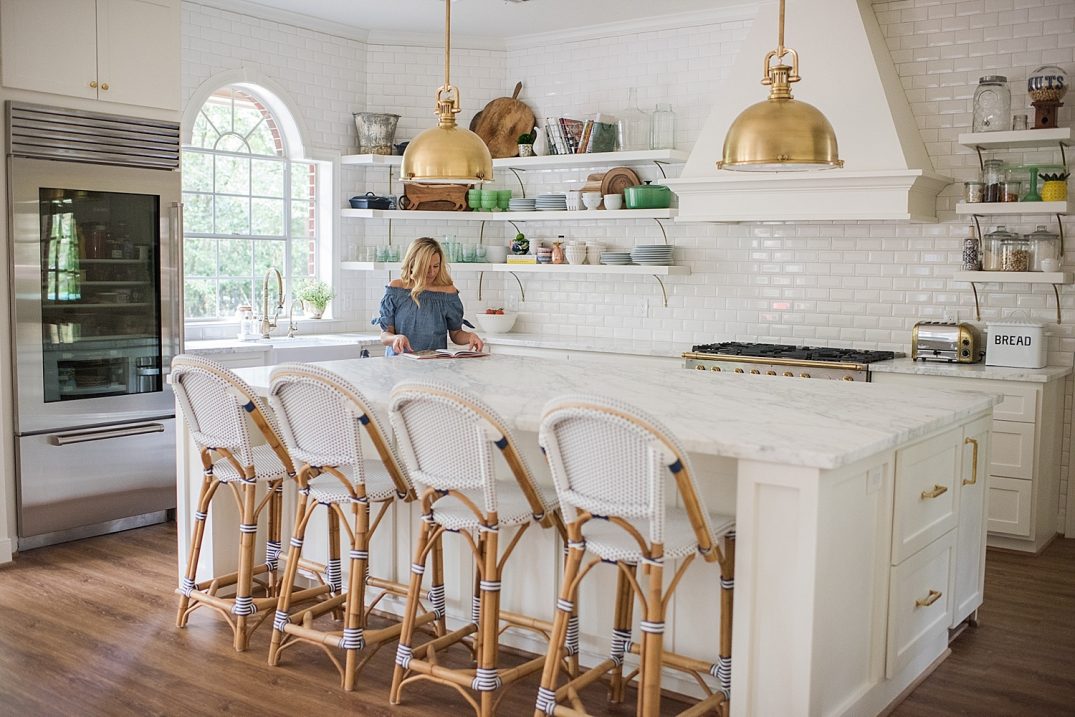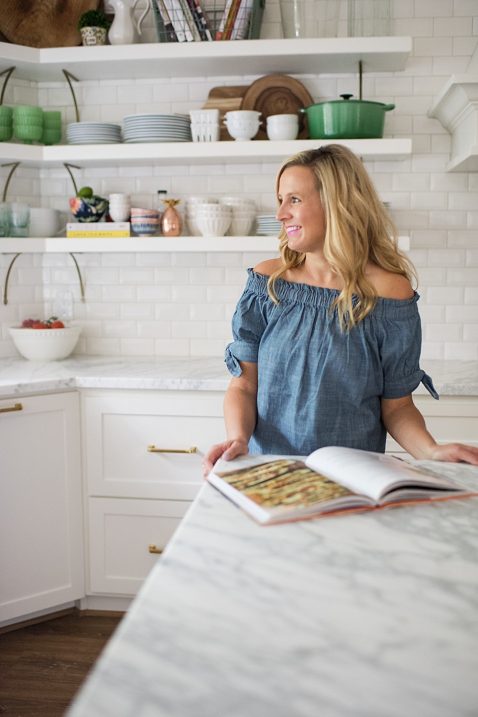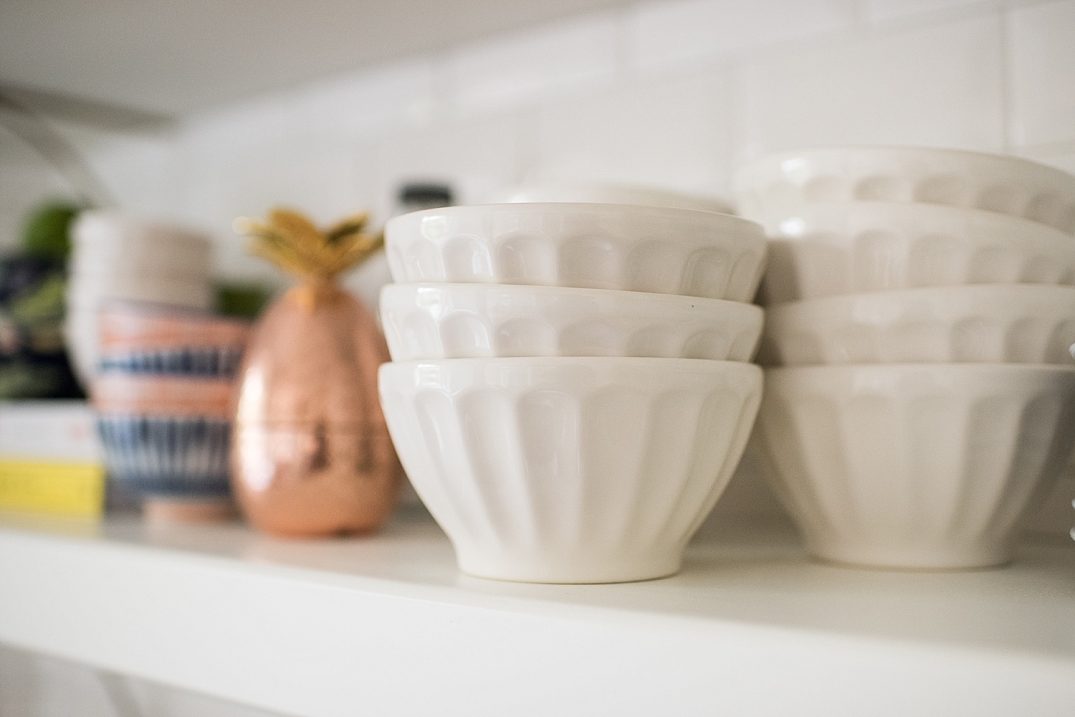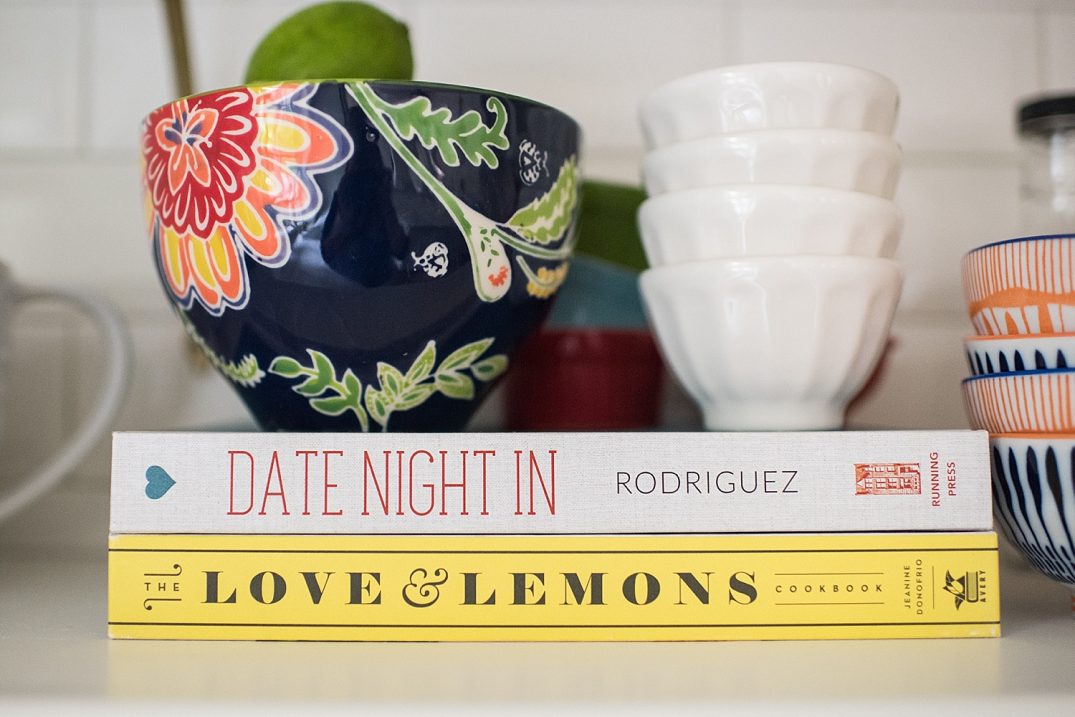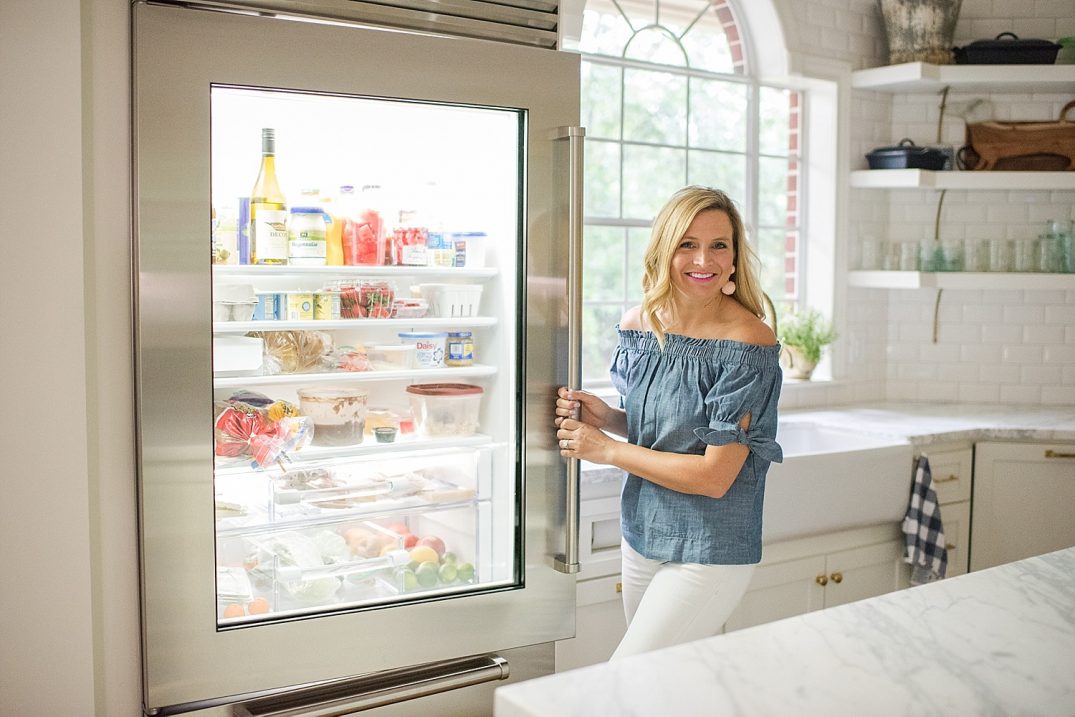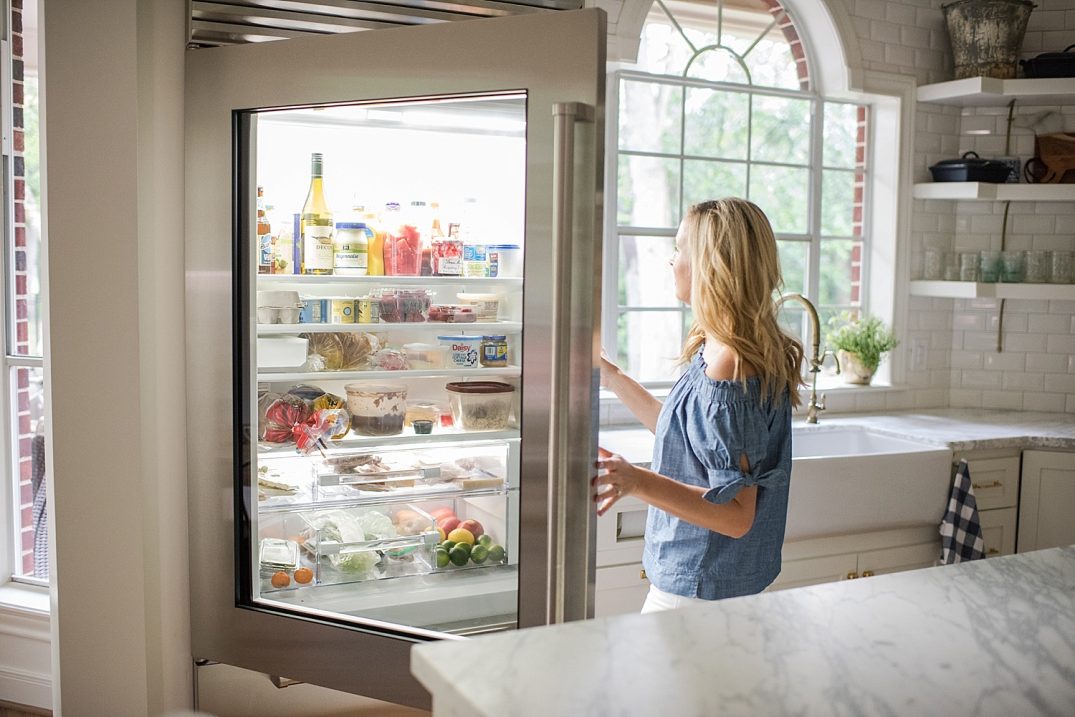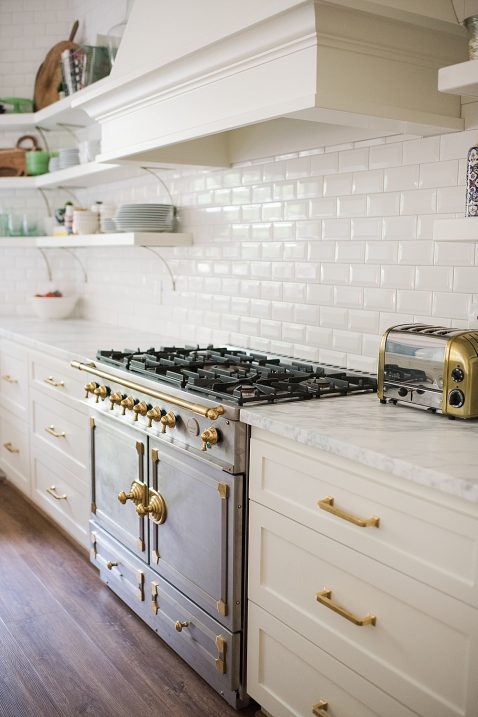 RANGE // TOASTER // DRAWER PULLS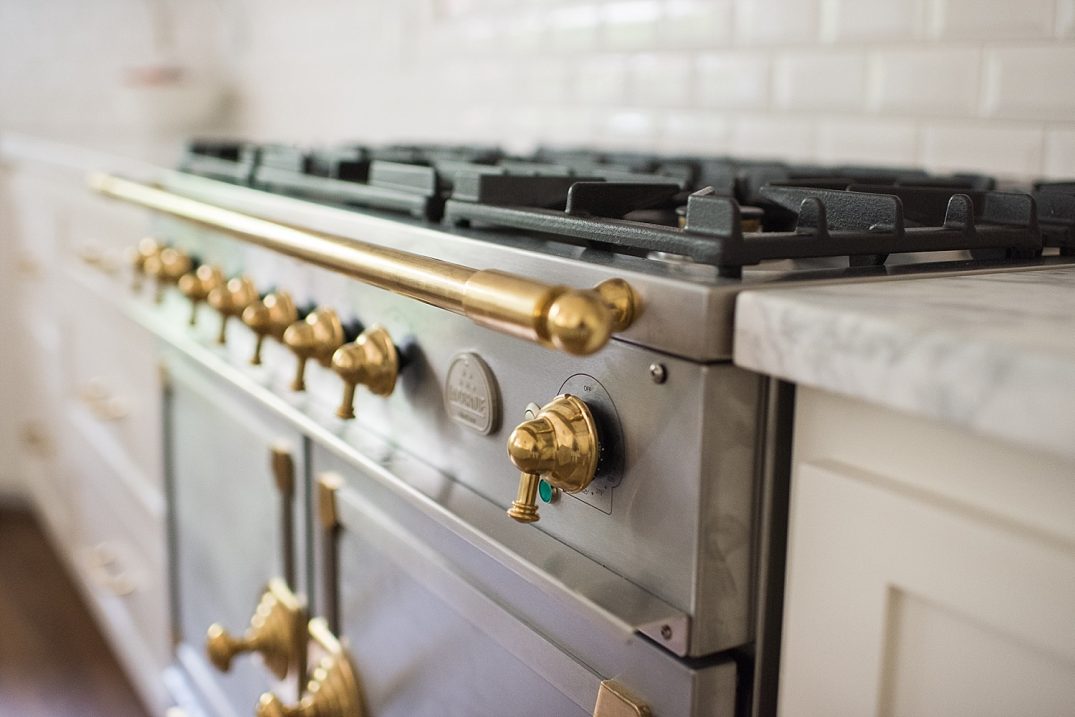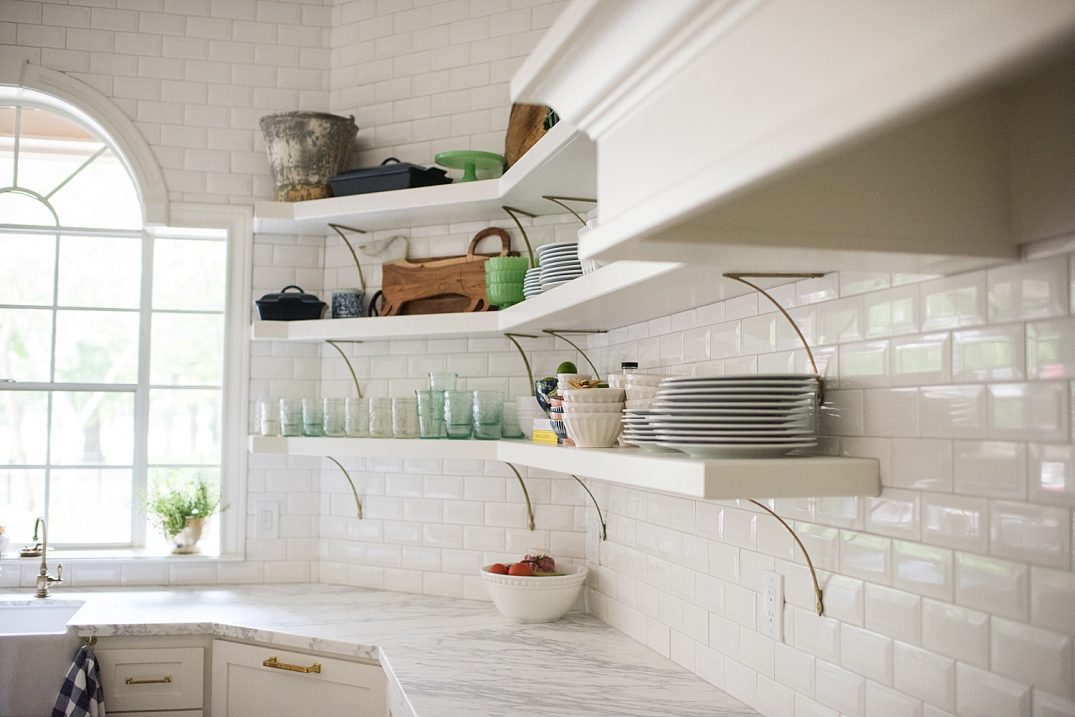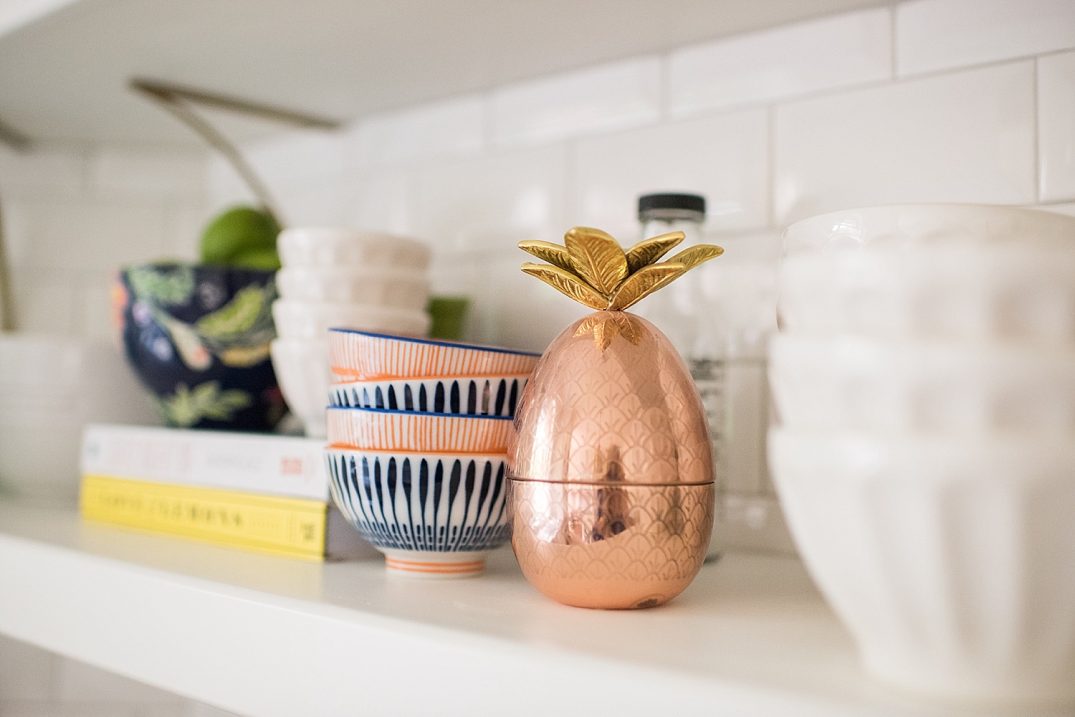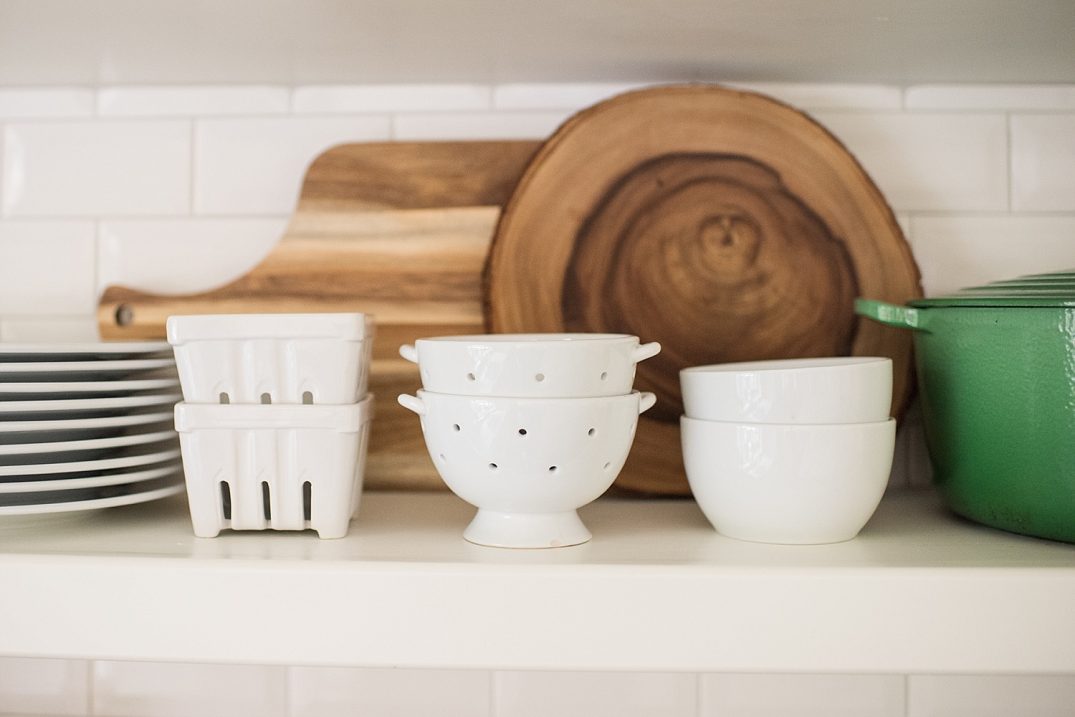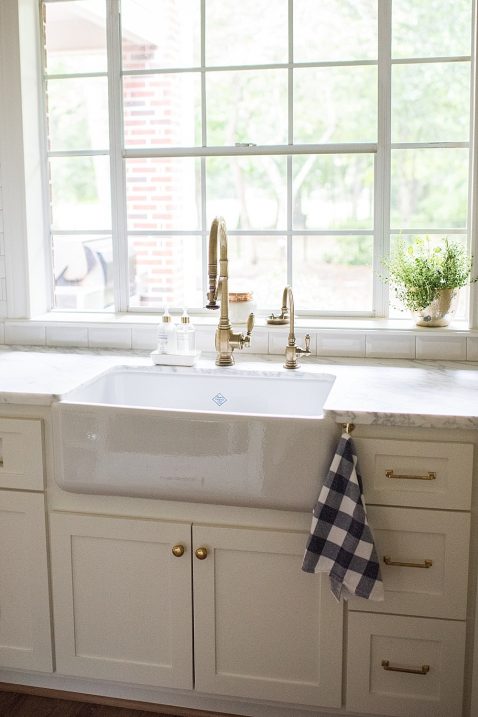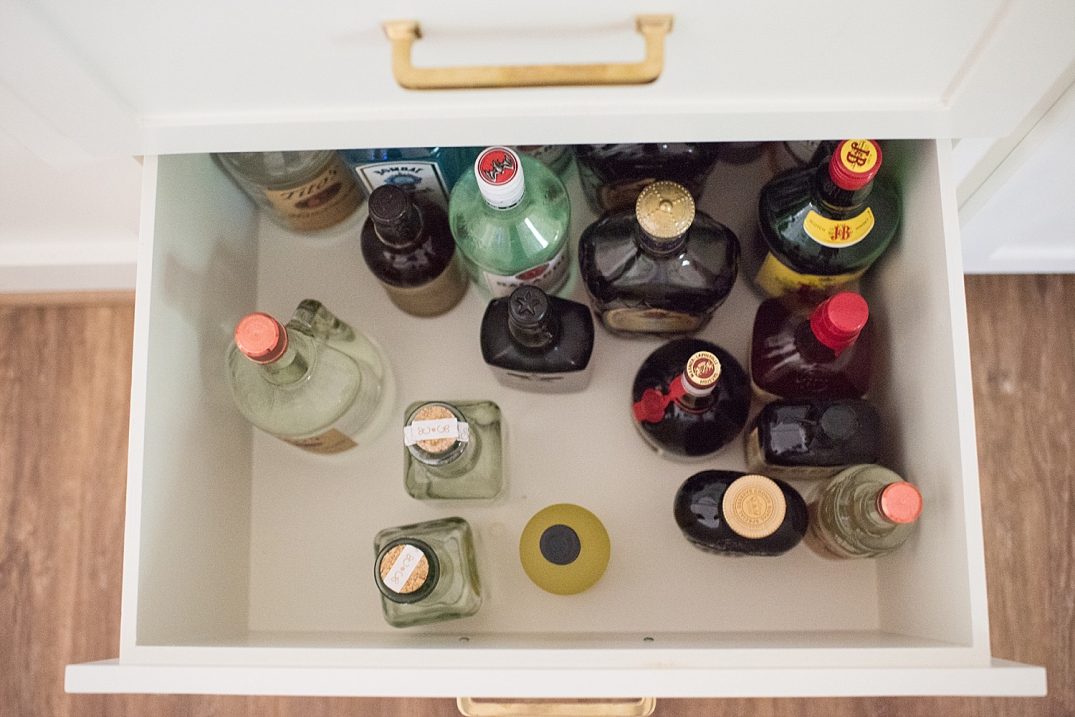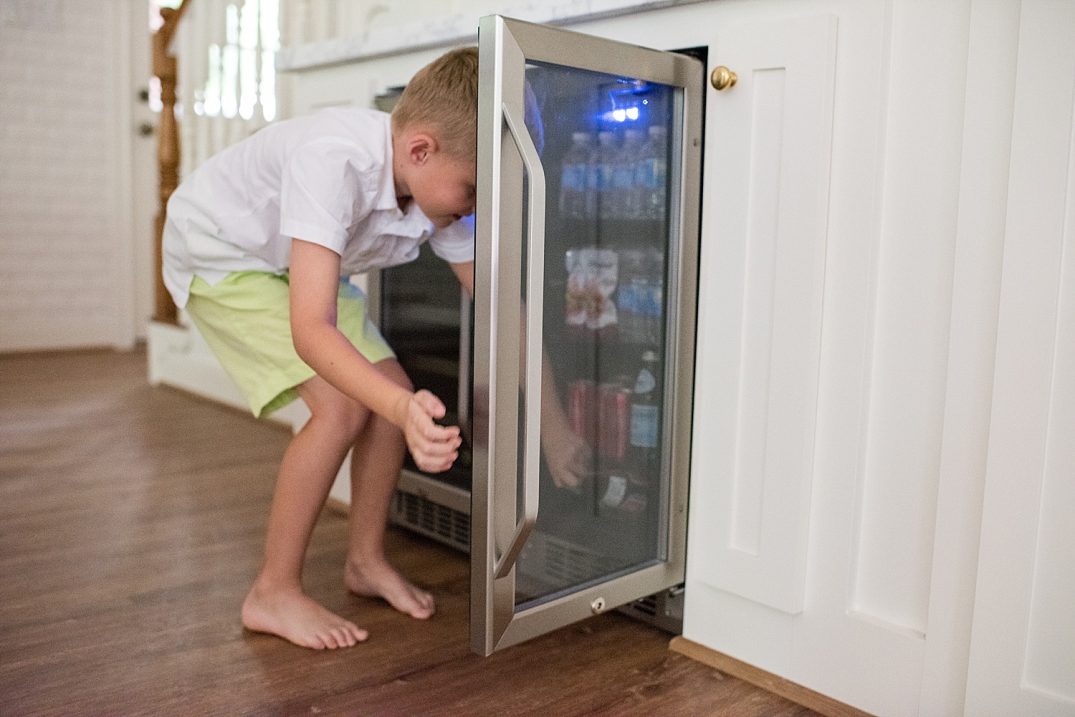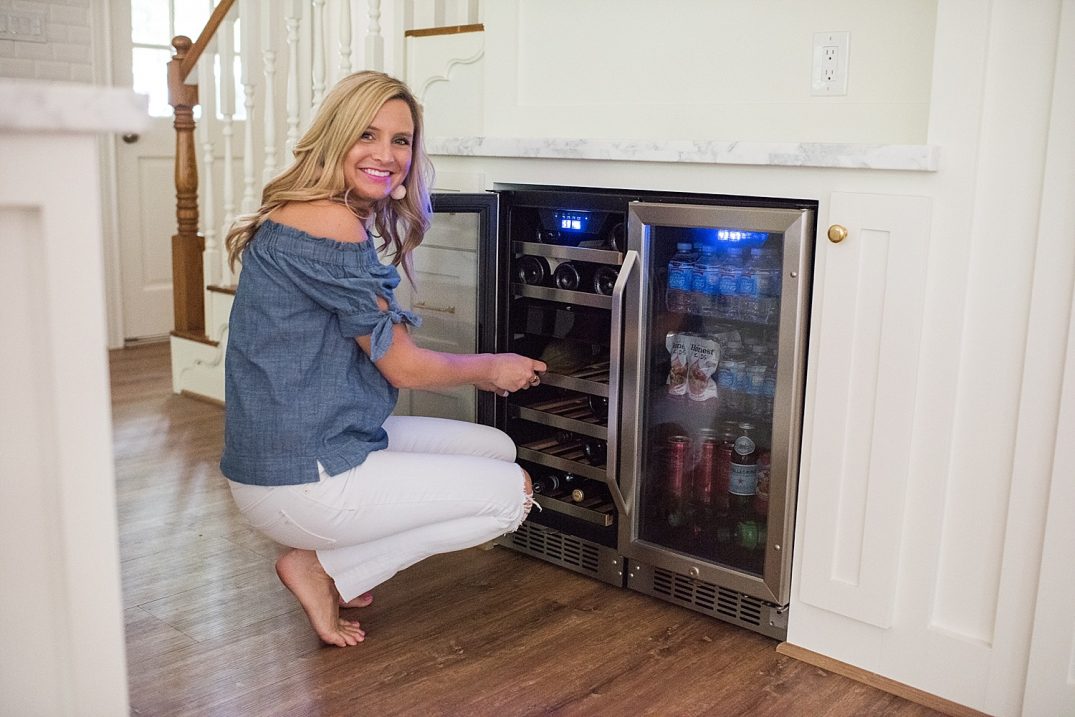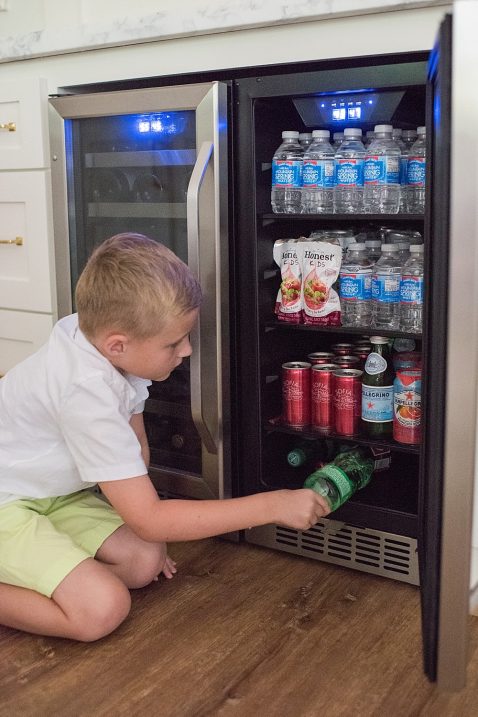 BEVERAGE FRIDGES // DRAWER PULLS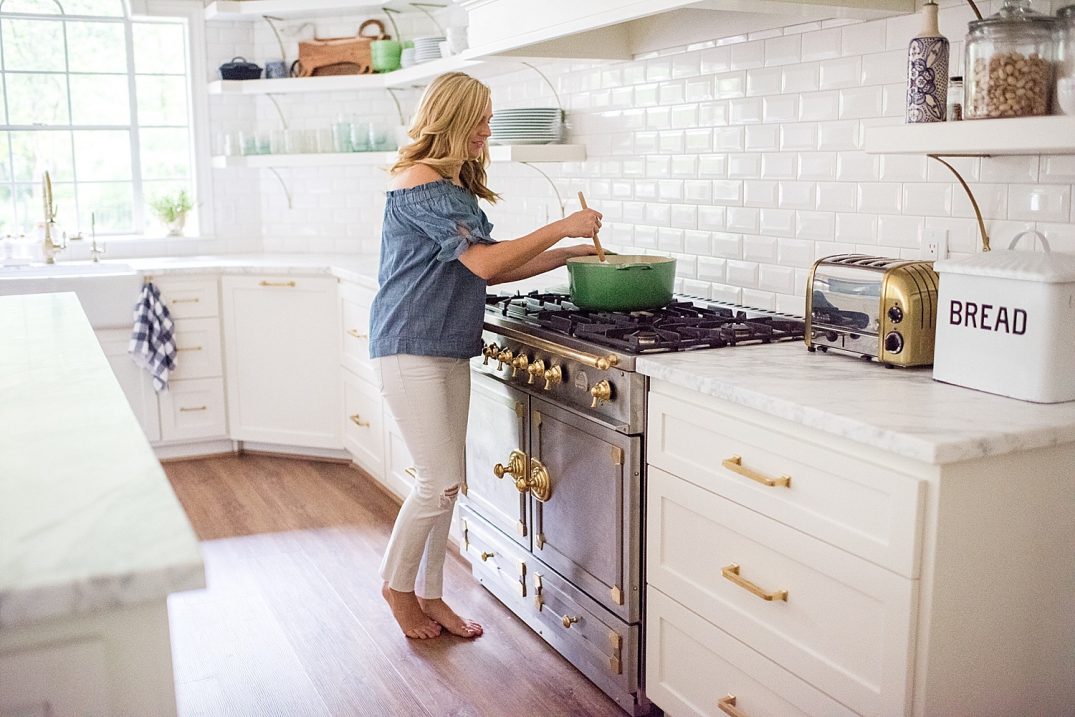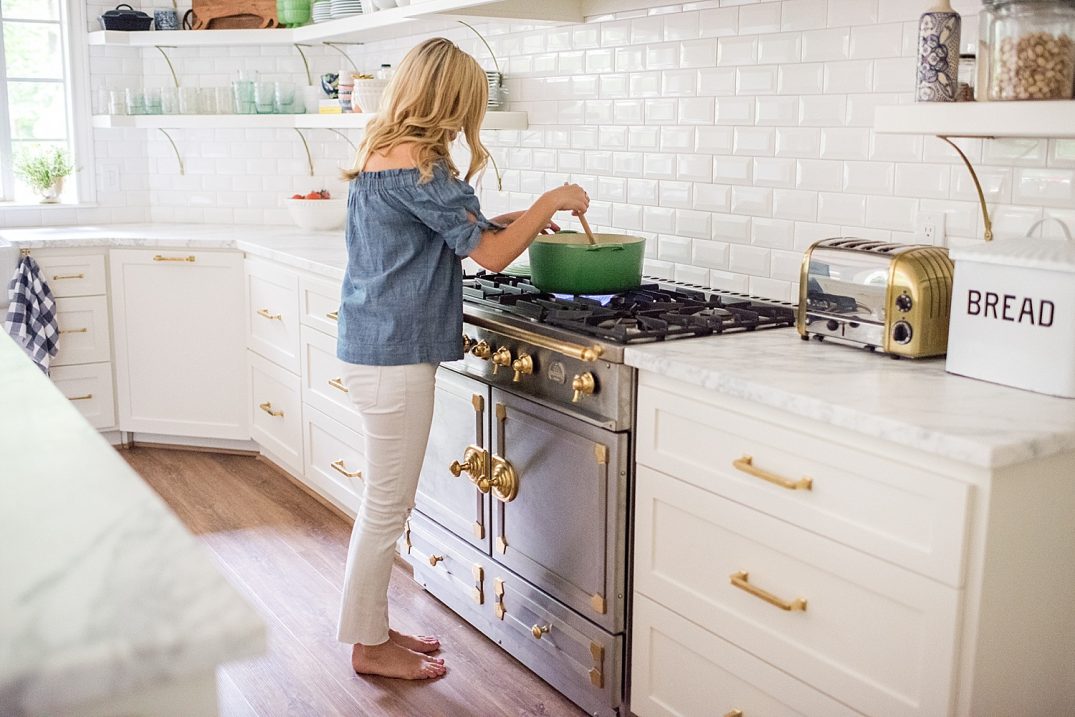 JEANS // TOP // RANGE // DRAWER PULLS // LE CREUSET // TOASTER // BREAD BOX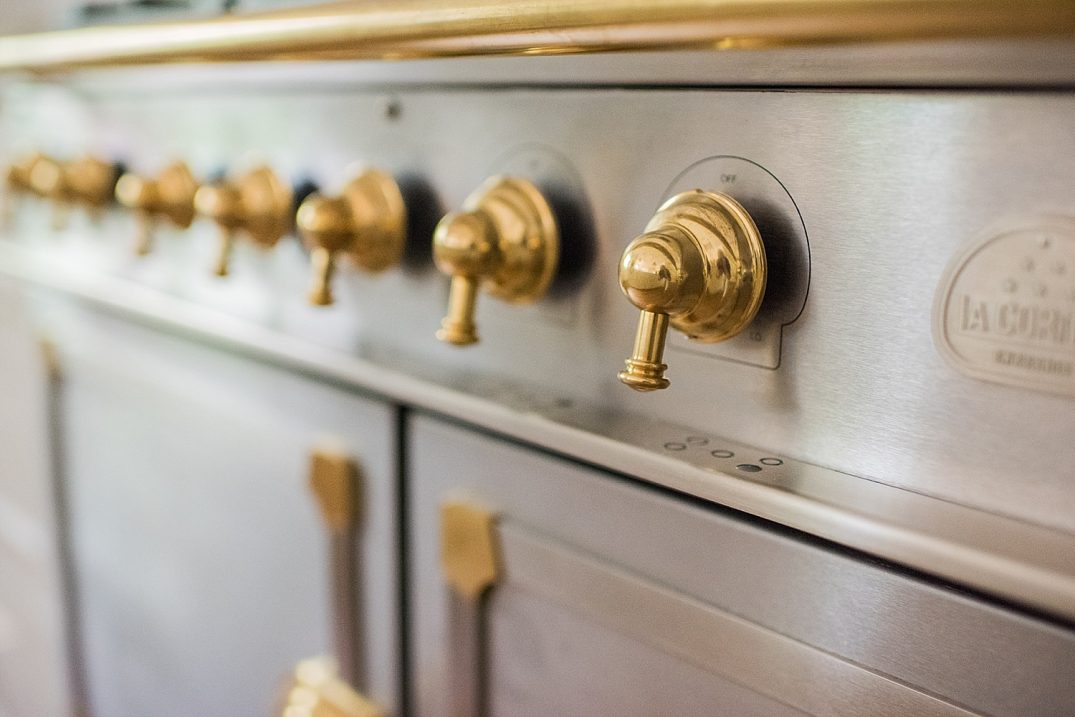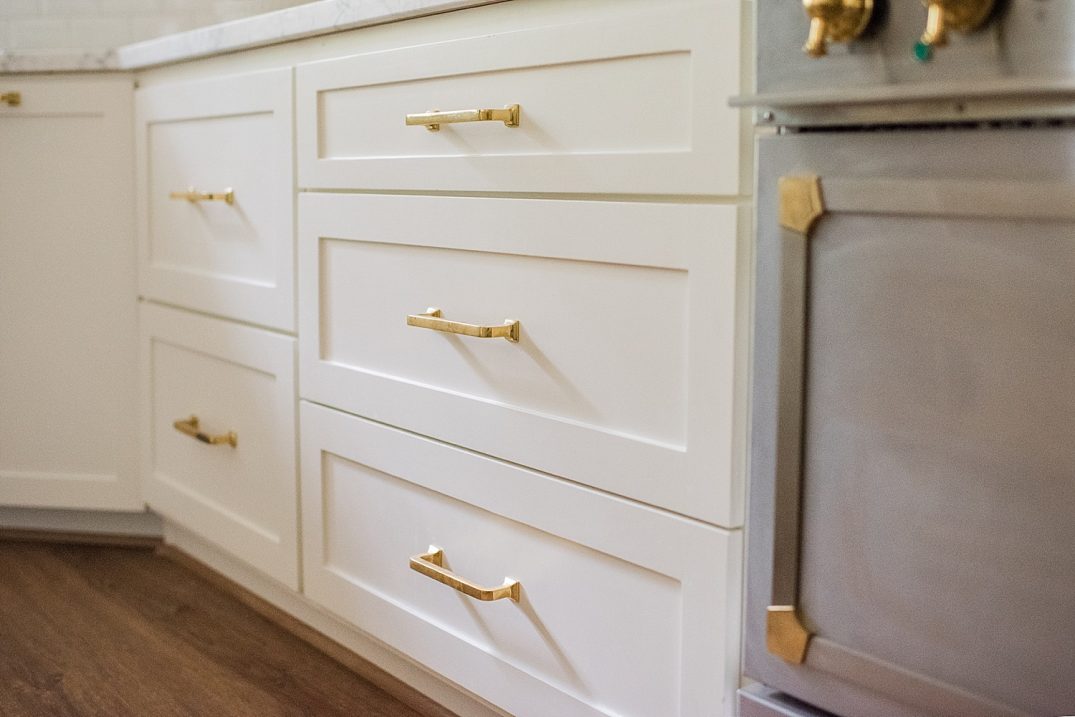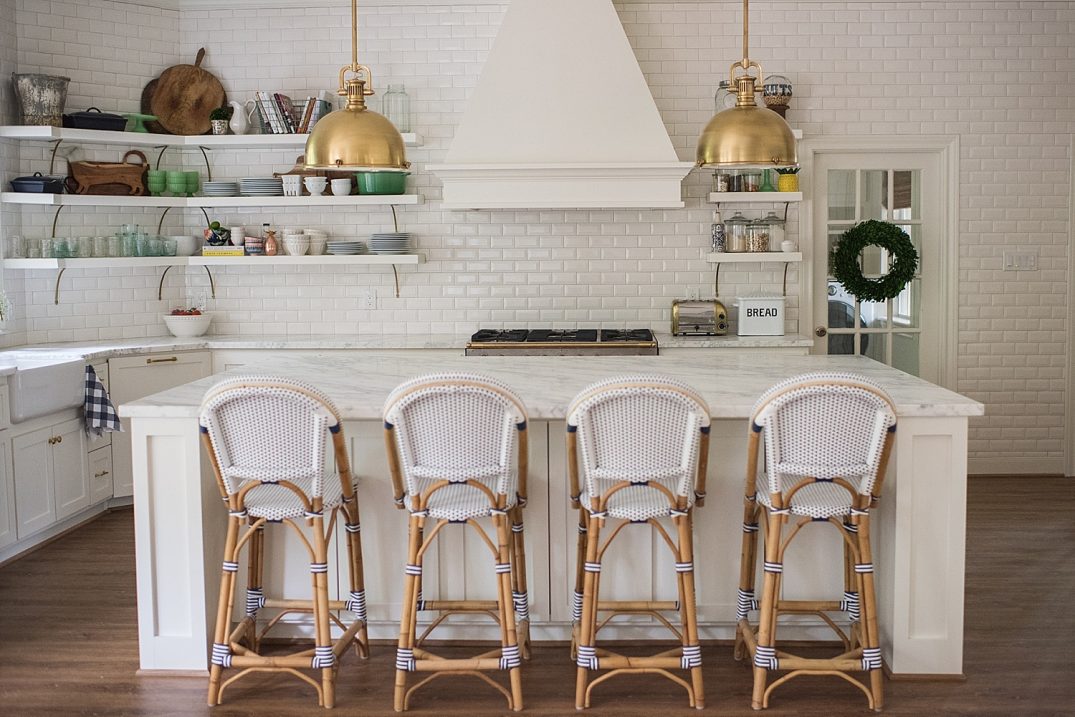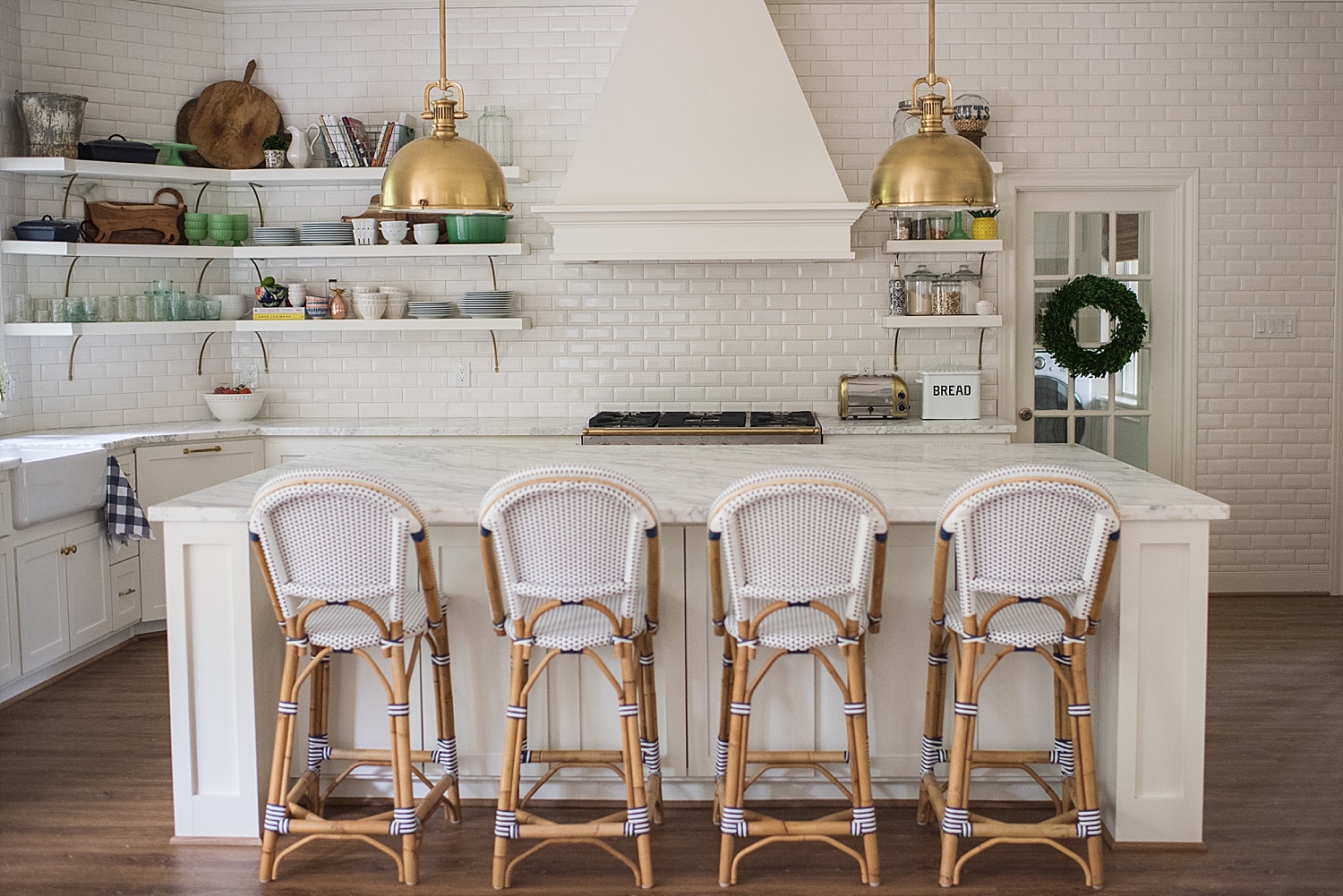 BARSTOOLS // PENDANTS // BOXWOOD WREATH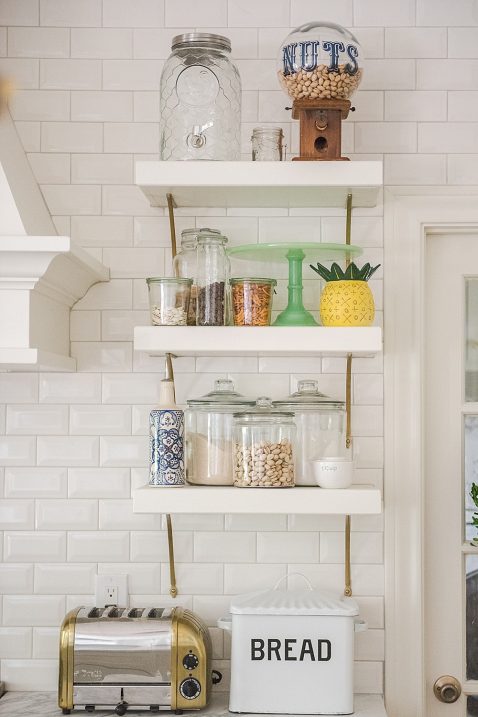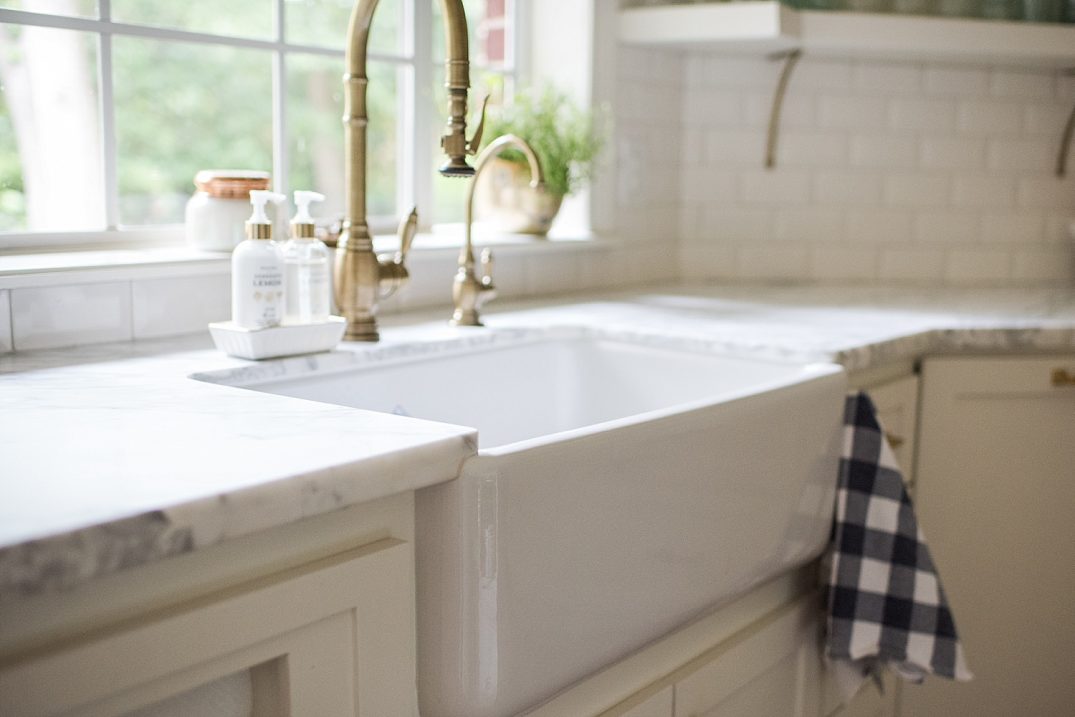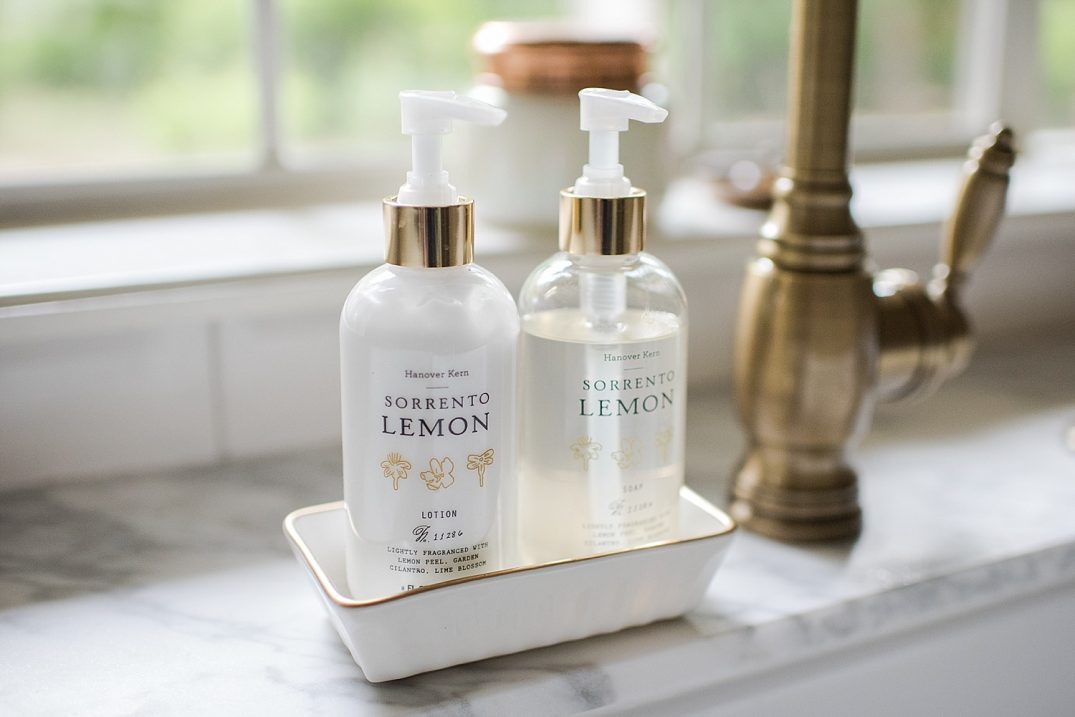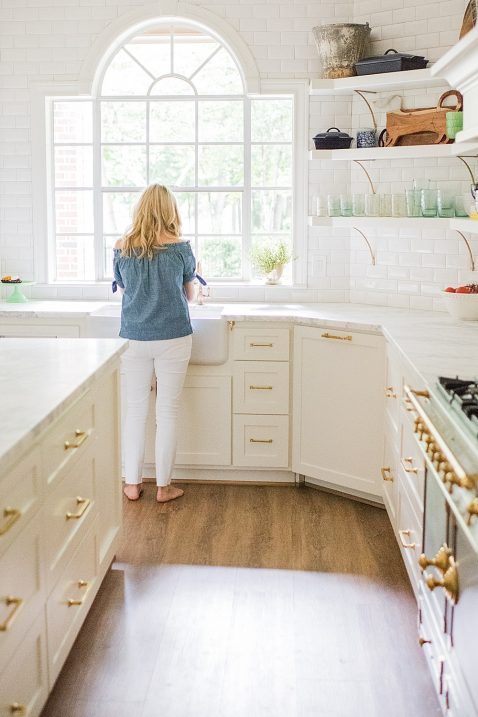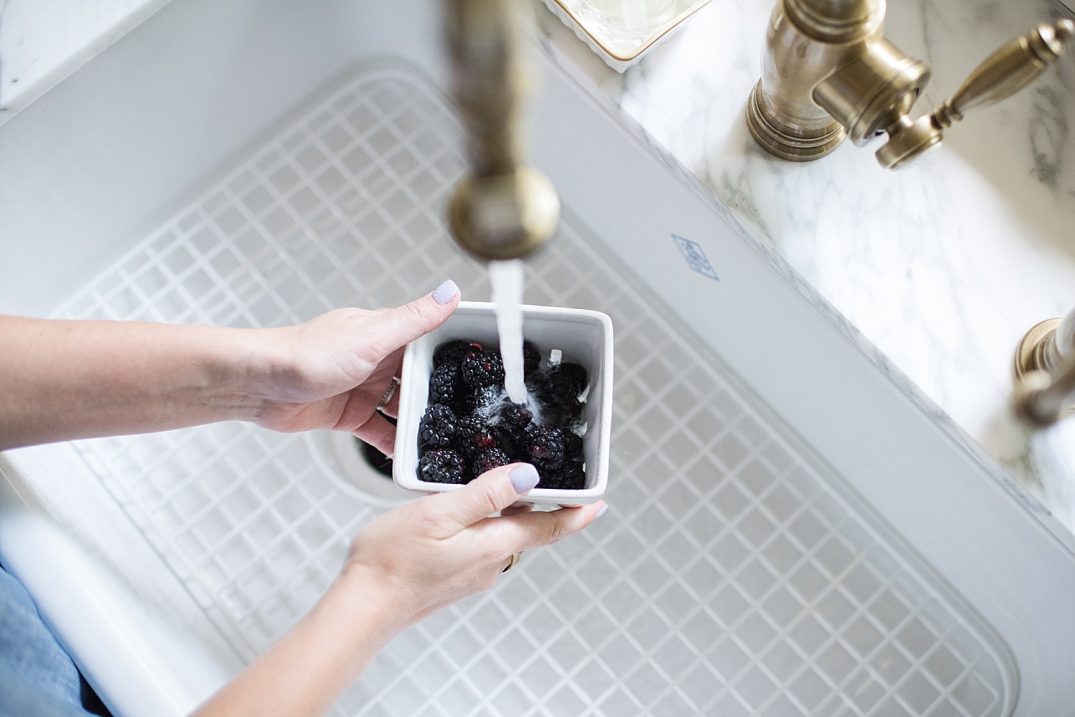 FAUCET // SINK // BERRY BASKET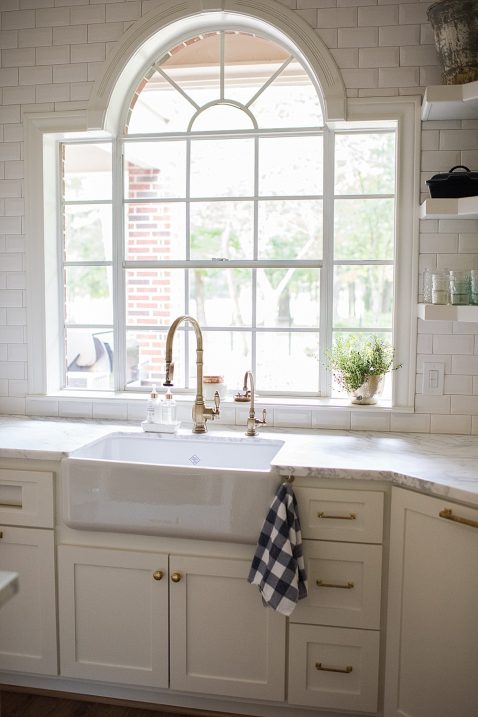 SINK // KNOBS // DRAWER PULLS // FAUCET // TOWEL // TOWEL HOOK // SOAP // POT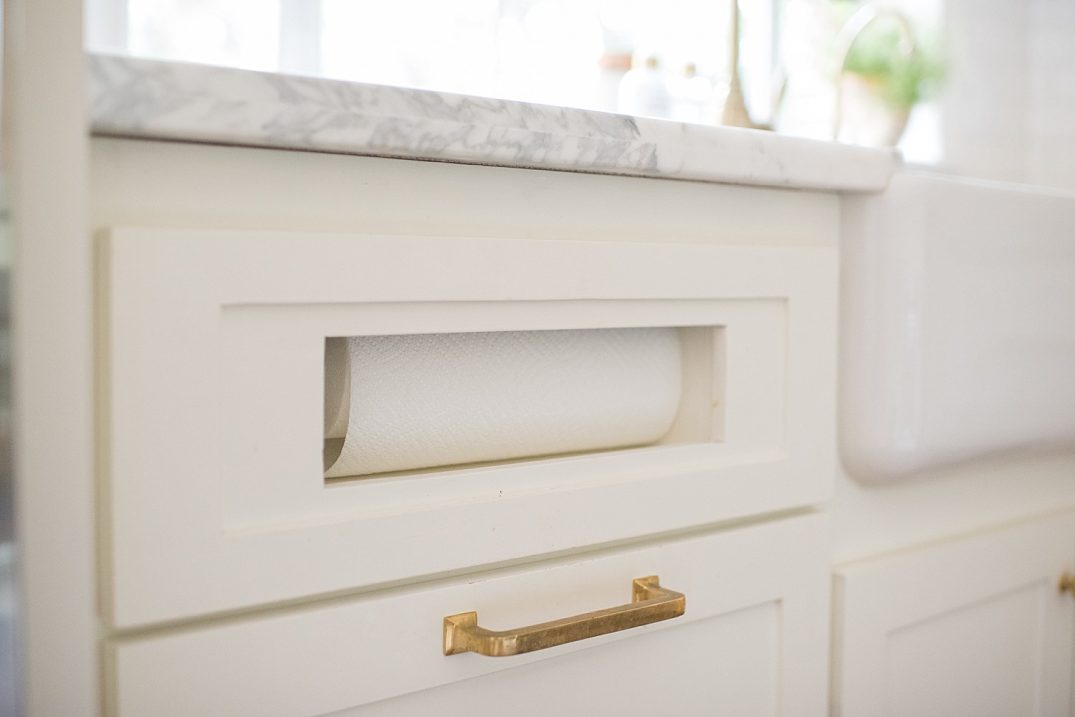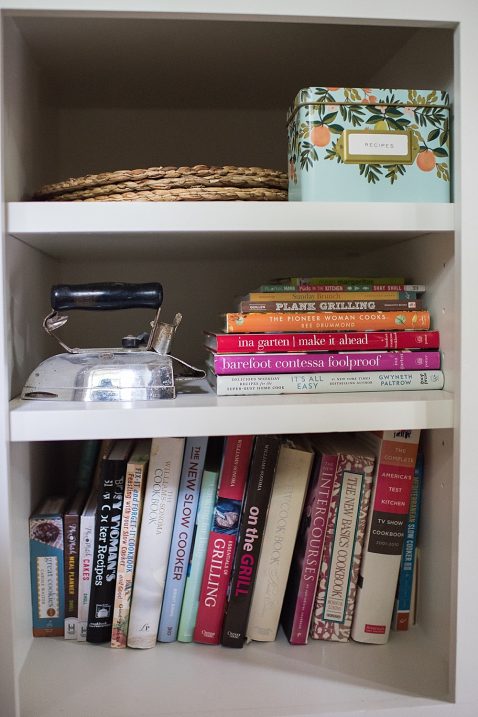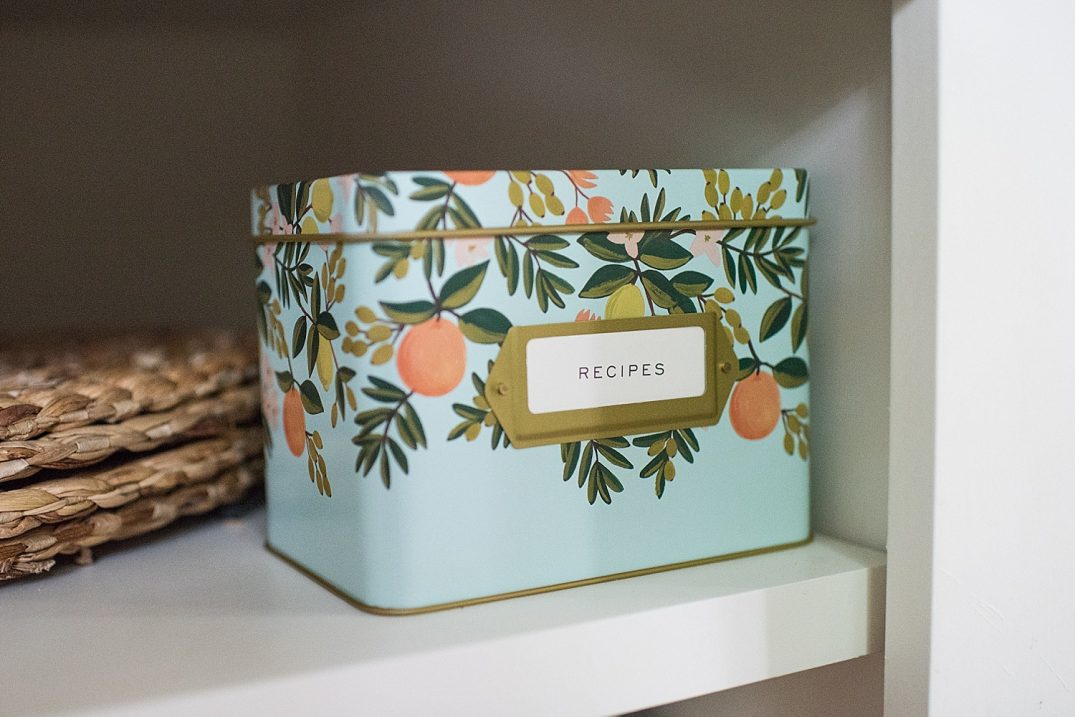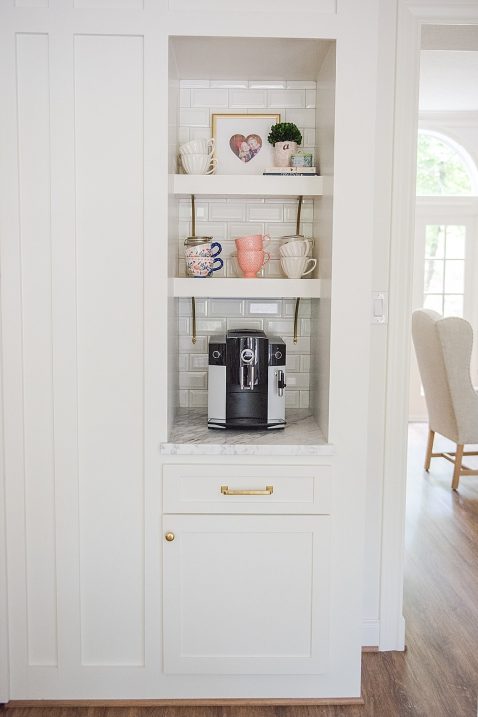 FLORAL MUGS // PINK MUGS // WHITE MUGS // COFFEE MAKER // FRAME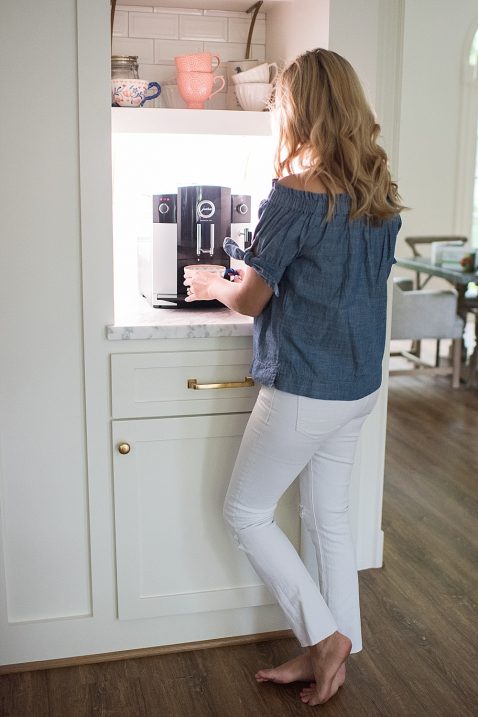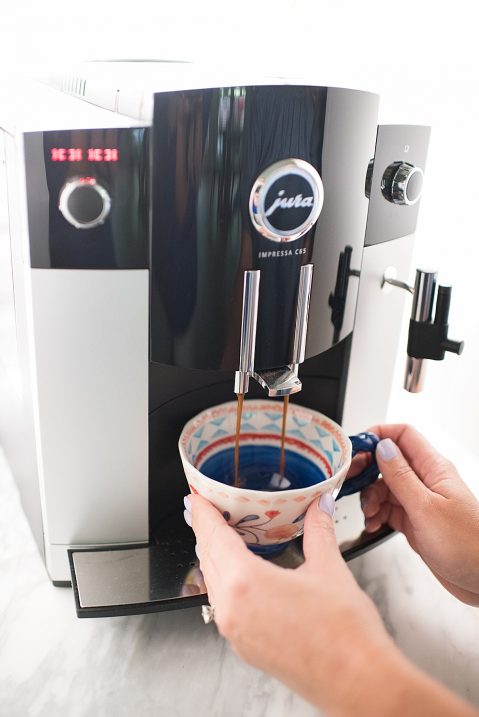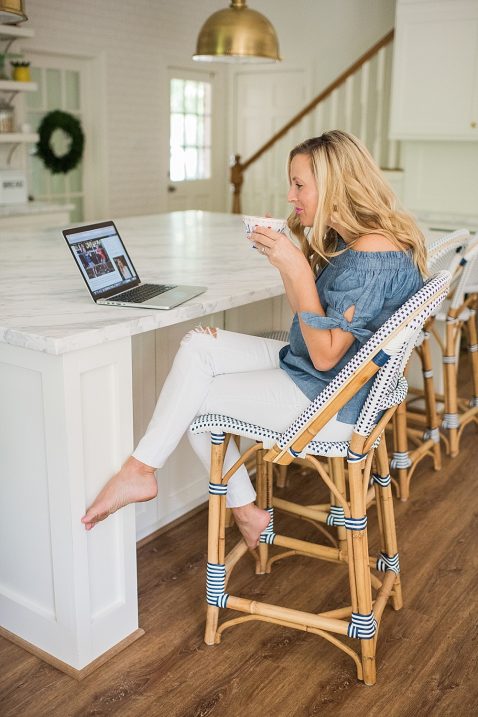 BARSTOOL // TOP // JEANS // MUG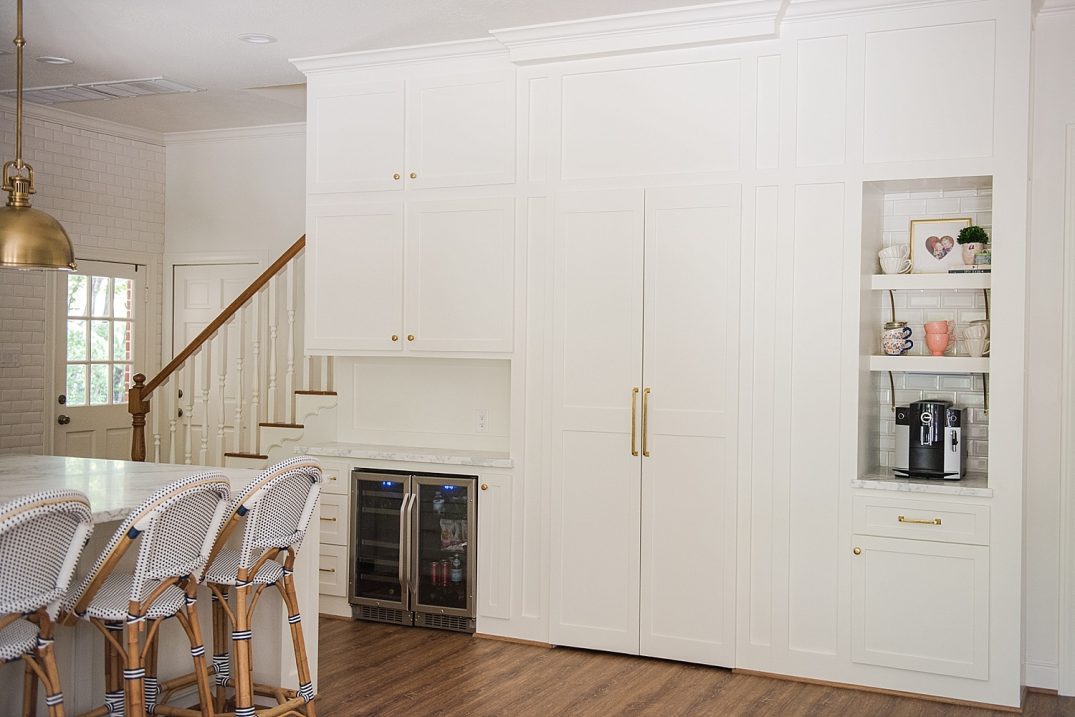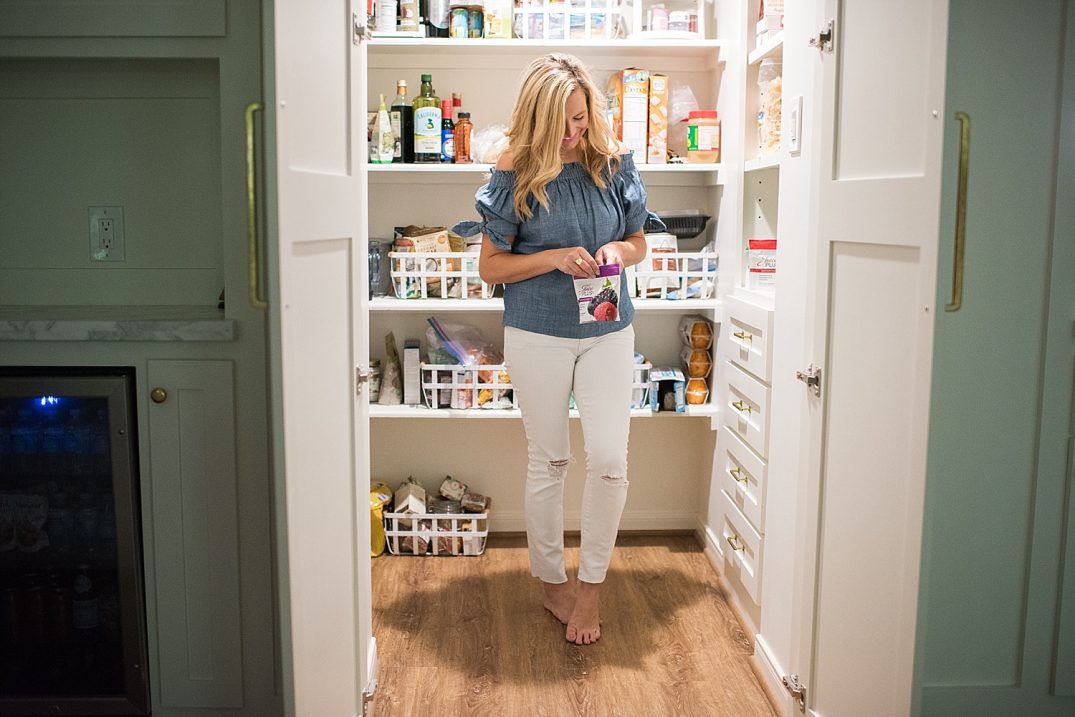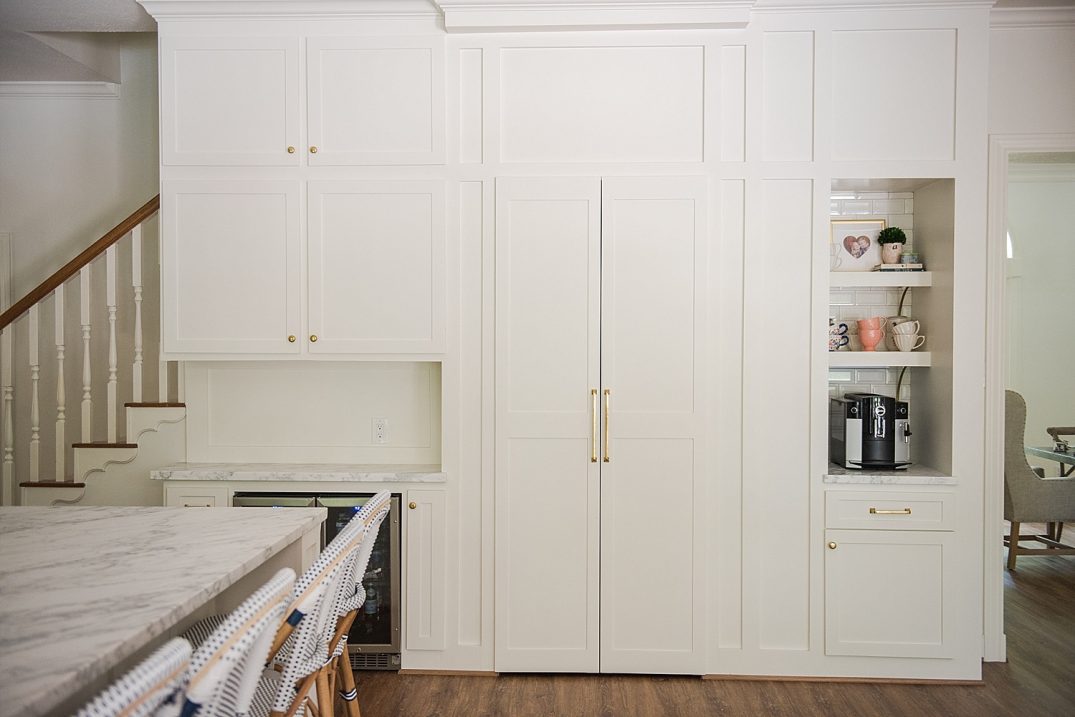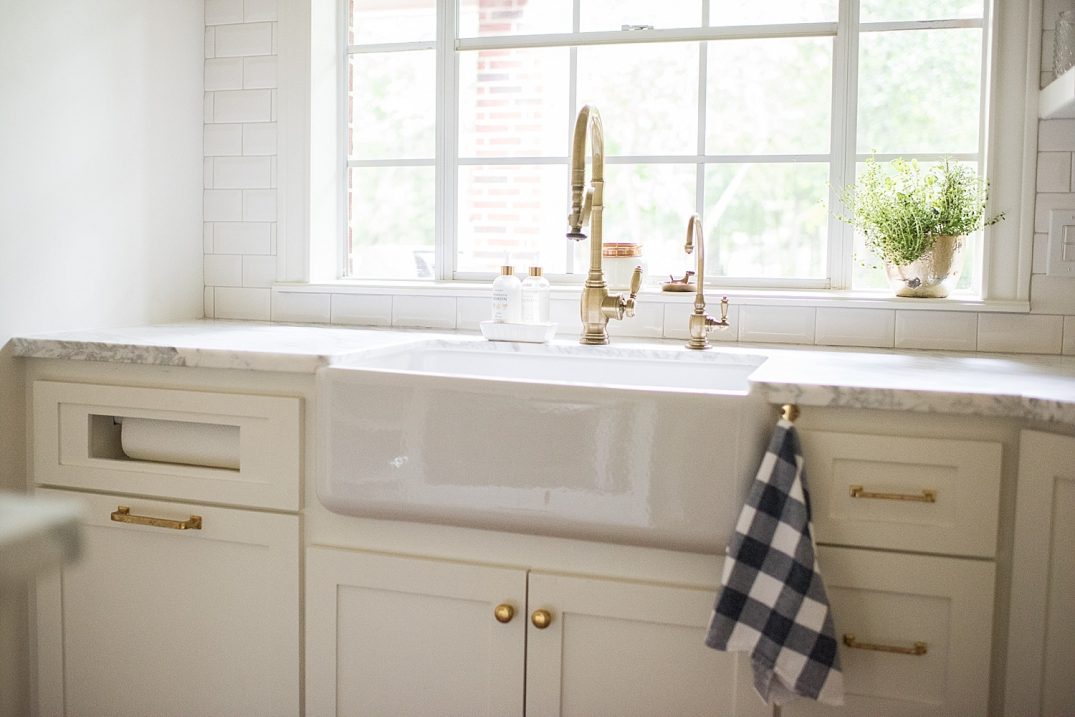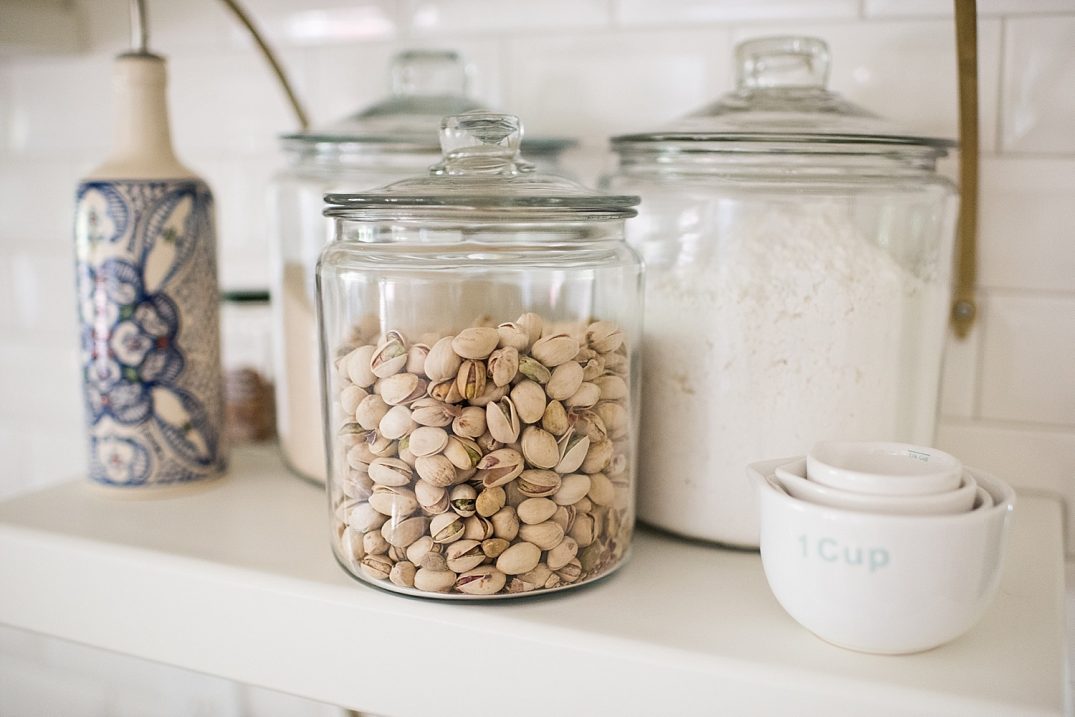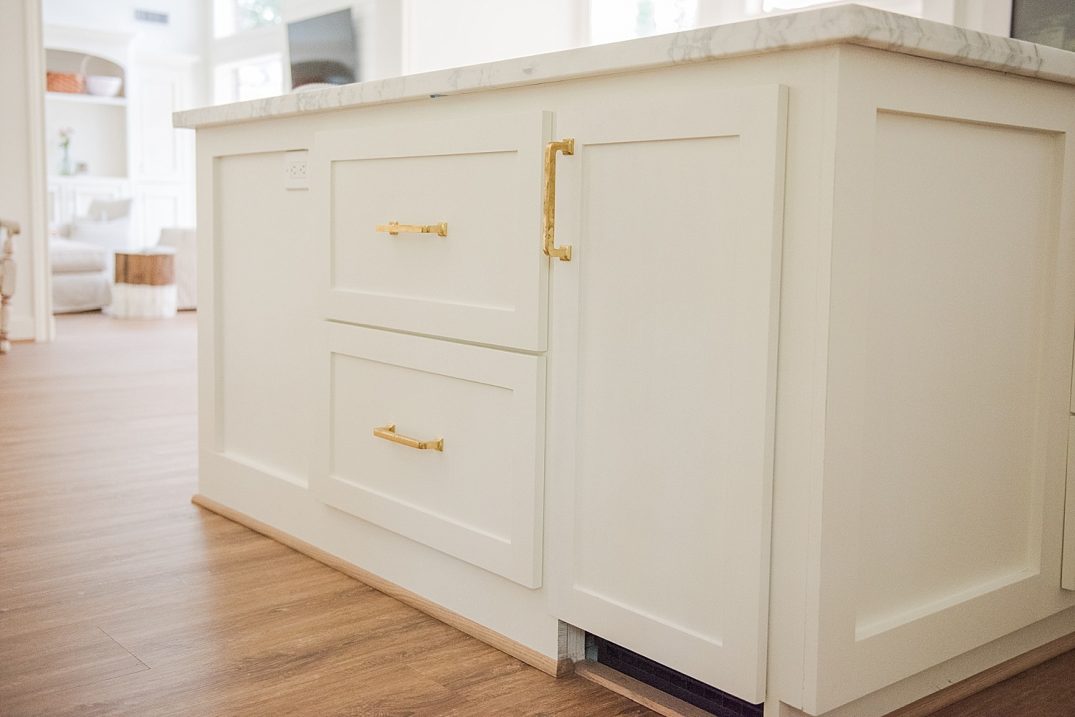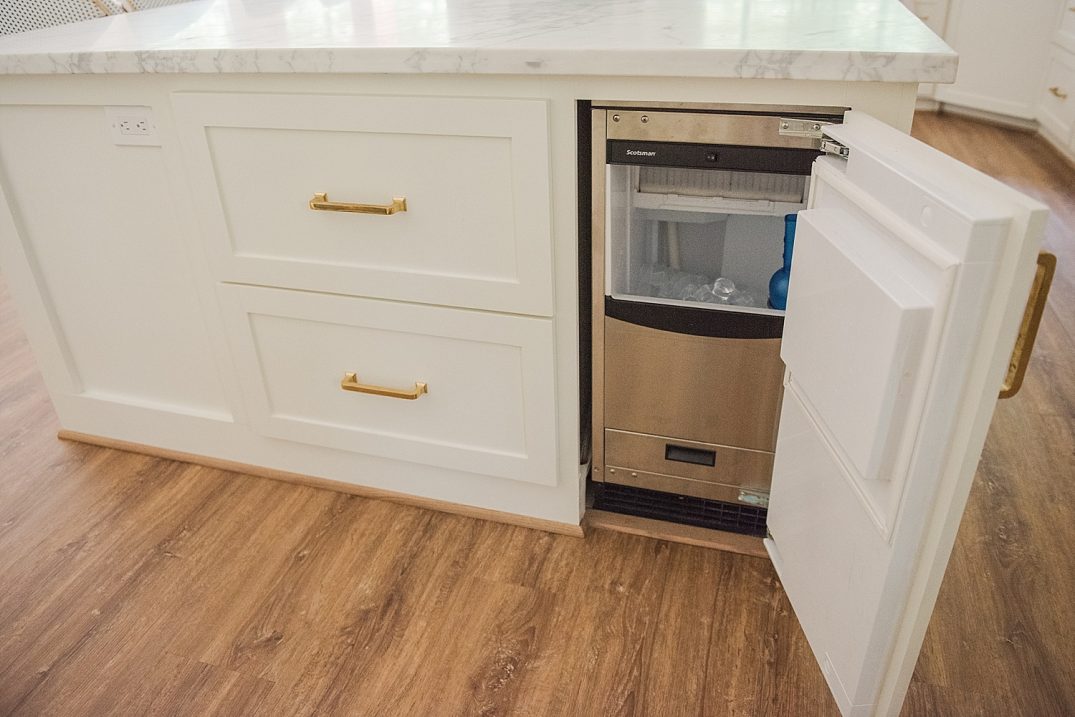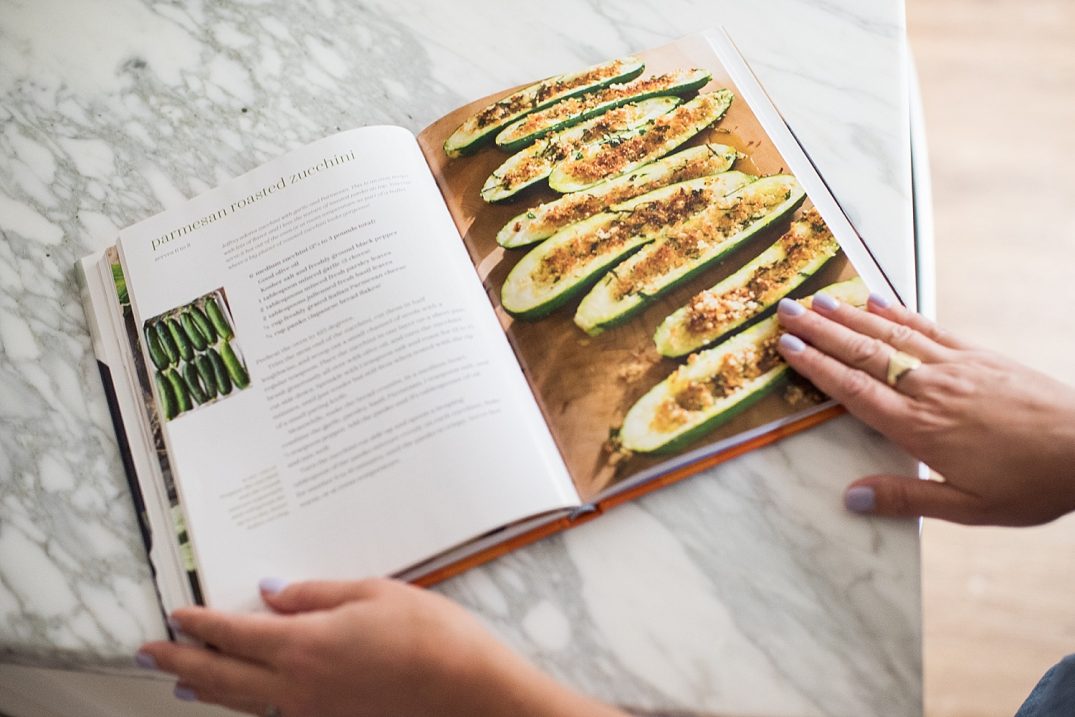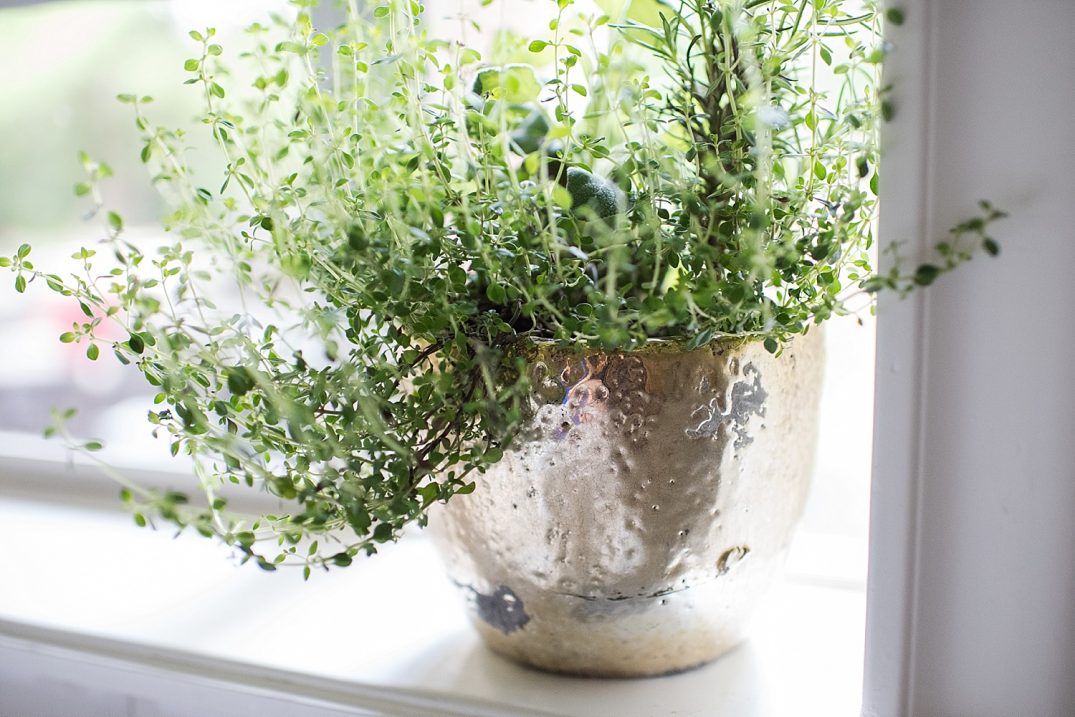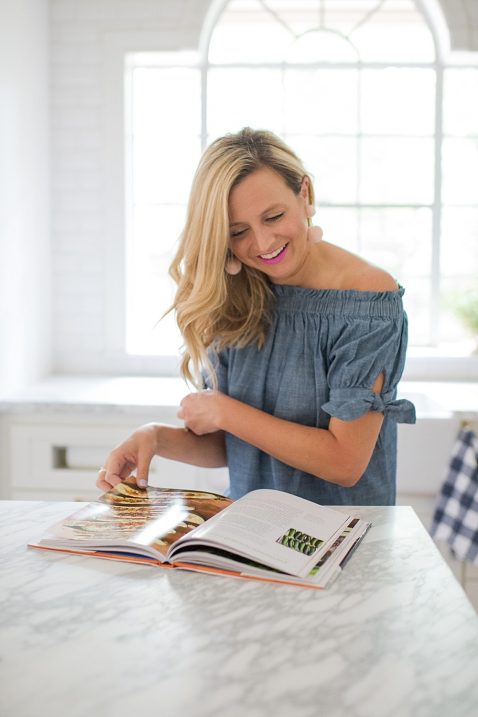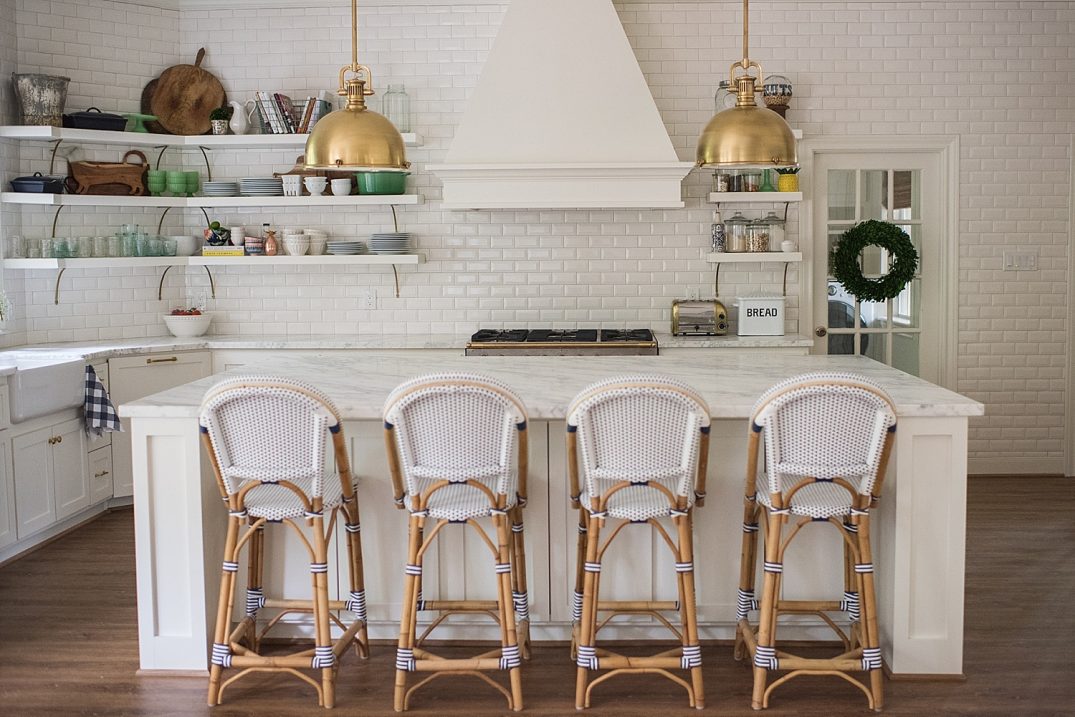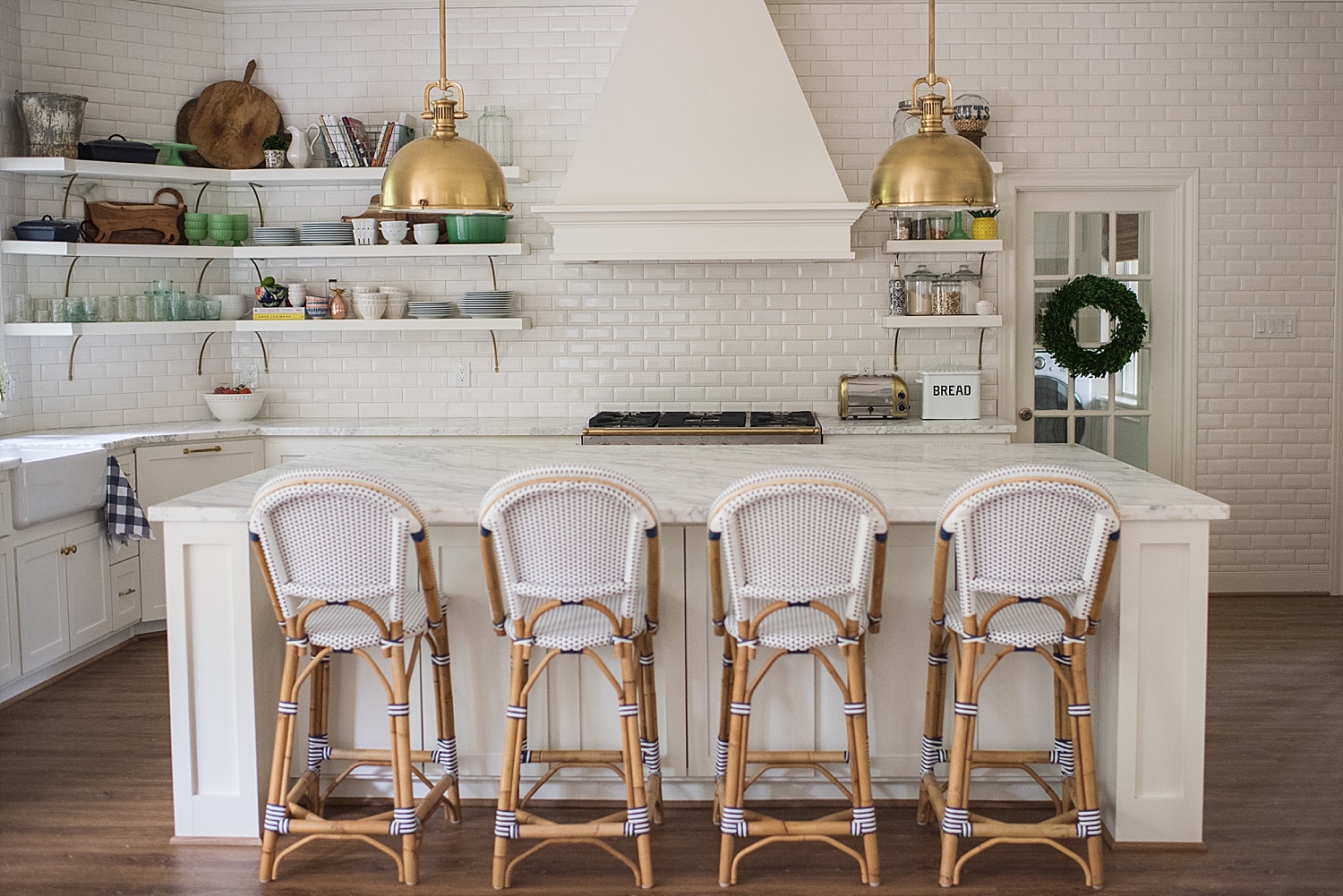 OUTFIT DEETS: TOP // JEANS // EARRINGS // LIPSTICK
KITCHEN SOURCES: *post coming soon with ALL the details 
So, there it is! The kitchen of my dreams! I love love love it! Would love to hear your thoughts as well! Have a happy weekend!! XO!
Photography by Melissa Parsons