Happy Tuesday, my peeps! It's crazy that it's been a week since I have updated over here. My regularly scheduled posts will be back up soon. I wanted to take a few minutes and update you about the devastating situation here in Houston from Hurricane Harvey.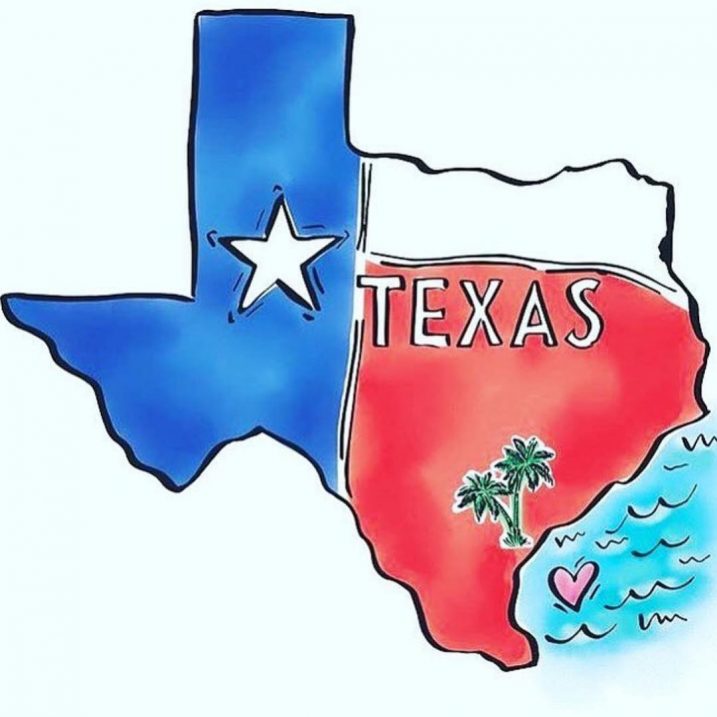 First, we are safe, dry and okay. THANK YOU for your messages, emails, texts. I cannot tell you how much it means to me. While a lot of our neighborhood is/was underwater, based on where my house sits on the golf course, we are not. It's crazy that down the street, I have friends with water about to enter their homes and we are dry! We are thankful and heartbroken to see people worried about losing everything. I've had lots of questions about our home, we are fine here, we had a tree fall and land on our fence and a leak in our office. No big deal. I consider us lucky that those are our issues from this, you know? These are MINOR things compared to some who lost everything in the span of a few minutes. It is heartbreaking to see this on the news. I know you've probably seem the devastation on the news, even if you're not local. It is hard to comprehend how awful this really is here. I feel so helpless being stuck in our neighborhood. We were able to help some of our friends in the neighborhood, move their downstairs furniture, etc, upstairs to avoid it getting ruined, if/when water comes in. I was thankful we could help at all.
I have had so many messages asking how YOU can help, so I wanted to give you all some info.
Red Cross. To donate, visit redcross.org, call 1- 800-RED CROSS or text the word HARVEY to 90999 to make a $10 donation. The Red Cross said they depend on financial donations to help provide immediate relief. They have already set up a way to donate to victims with a simple text. Text the word HARVEY to 90999 to make a $10 donation. You can also visit redcross.org or call 1- 800-RED CROSS.
The United Way has also announced a way to text a donation: Text UWFLOOD to 41444 to donate to the United Way Flood Relief Fund
Donations to support The Salvation Army's Hurricane Harvey relief efforts can be made at helpsalvationarmy.org or by calling 1-800-SAL-ARMY.
The American Red Cross in Texas has asked people to volunteer. The office announced on Friday that it would be training volunteers at their shelters through a "fast=track" course. The Salvation Army also announced it would be accepting volunteers to hand out supplies and food at shelters. Check for a local group in your area that is sending volunteers.
Samaritan's Purse– They will send 5 disaster relief teams to Texas. You can volunteer HERE on their website.
Volunteer Houston has launched a VIRTUAL Volunteer Reception Center to aid non-profits and agencies in finding and deploying people to hard-site areas.
The Hurricane Harvey Relief Fund set up by Houston's mayor, Sylvester Turner, and administered by the Greater Houston Community Foundation.
Houston Food Bank and the Food Bank of Corpus Christi are asking for donations.
Carter BloodCare covers hospitals in north, central and east Texas. To donate, call 877-571-1000 or text DONATE4LIFE to 444-999.
To help animals suffering from the disaster, visit the Houston Humane Society or the San Antonio Humane Society.
The Texas Diaper Bank in San Antonio is asking for diapers and wipes, which can be dropped off in person or mailed to 5415 Bandera Road, Suite 504, San Antonio, Tex., 78238.
AABB, which coordinates a task force to manage blood collection efforts during disasters, put out a call on Sunday for blood donations in the aftermath of Harvey.
Those interested in donating blood may contact the following organizations:
AABB: 301-907-6977
America's Blood Centers
American Red Cross: 1-800-RED CROSS (1-800-733-2767)
Armed Services Blood Program: 703-681-5979
GoFundMe has created a page with all of its Harvey-related campaigns.
Airbnb is waiving service fees for those affected by the disaster and checking in between Aug. 23 and Sept. 1, and can guide users in creating a listing where their home is offered to victims free.
YouCaring has a fund-raising page set up by J. J. Watt of the Houston Texans with a goal of $1 million.
GlobalGiving's Hurricane Harvey Relief Fund supports local organizations by helping with "immediate needs for food, fuel, clean water, hygiene products and shelter."
Texas Diaper Bank– Donate HERE
If you are local, here are some other ways you can help storm and flood victims right now through The Woodlands United Methodist Church:
• Help us collect items for people staying in local storm shelters at Lone Star Convention Center in Conroe and St. Simon & Jude Catholic Church in The Woodlands.
Bring the following items to the administration entrance of the church at 2200 Lake Woodlands Dr. We are collecting the following items during regular business hours 9 a.m. – 5 p.m.
Items they still need…
Accepting donations 9:00 a.m. — 4:00 p.m. | Main building south entrance (by Lake Woodlands Drive)
Cleaning supplies
Paper towels
Backpacks and school supplies
New socks and new underwear
Pajamas
Toiletries
Large bottles of bleach
Contractor-strength trash bags
• Get involved by meeting the immediate needs of your neighbors. Help people who are evacuating, or who are without power. Check on elderly neighbors who might not know what to do next or how to get help.
• Sign-up to serve on a work team when the rain stops and clean-ups begin. We are organizing work teams now to start work once the immediate dangers of the storm are over: https://goo.gl/gJX1wh
• Donate to TWUMC flood relief fund here: https://goo.gl/NNHmcP
• Pray for everyone affected by Hurricane Harvey and the storm flooding in the Houston metro area.
SHOP for a cause
This NECKLACE is so great…a great gift idea too! All proceeds go to the Texas Diaper Bank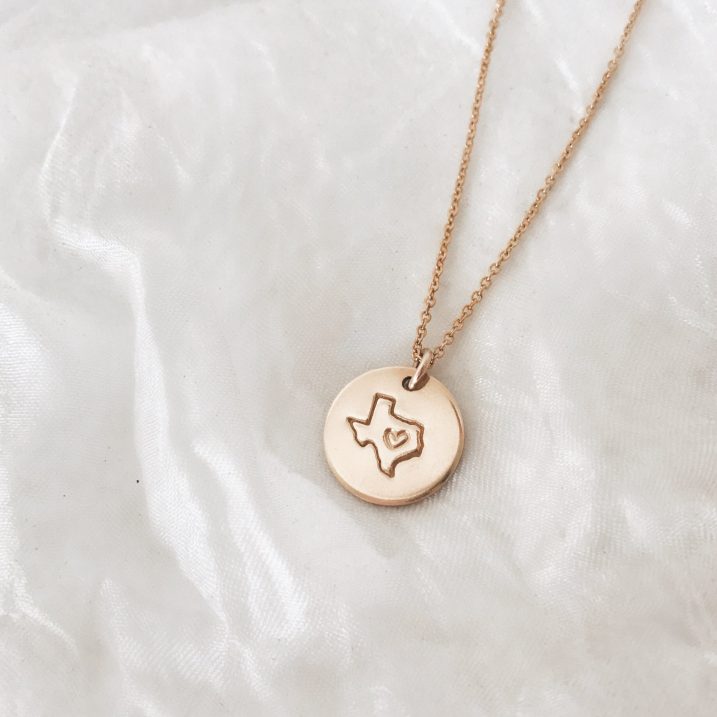 Also love these NECKLACES. Proceeds go to the Red Cross.

Thank you to everyone for praying for the people in Houston. We have more rain coming and it's hard to even believe this isn't over yet. If you have any questions about the above ways to help, please let me know! Also, if you are local and have been affected by Hurricane Harvey, please reach out, if I can help. I will do my best to help as much as I can or put you in contact with people who can. Thankful for you all! XOXO
SaveSave
SaveSave
SaveSave
SaveSave