Most of my blog content is prescheduled, so it will continue to go up this week. We are still dealing with so much devastation here in Houston and your help is needed! Please head to THIS POST to see how you can help locally and from afar! And most importantly, keep praying for all those affected.They need our prayers. We are still safe and dry. The elevation of our home was our saving grace in this, as lots of neighbors weren't as lucky. I hope those of you in other parts of the country are doing well and having a good week so far. I have really lost track of days at this point. The kids are out of school till September 5th and we couldn't get out of our neighborhood till yesterday, so it just feels like the days are running together in a way. The sun peaked through the clouds last night and it was such a beautiful sight. I don't think any of us have ever been so happy to see the sun!! I know everyone else here agrees! 
Happy Wednesday, my peeps! I hope your week is off to a great start! I wanted to start a weekly post showcasing a cute and affordable fall outfit idea. While the temperature will be hotter here for a few months, I know a lot of you get legit fall and winter, so I wanted to be sure and get you some cute outfit inspiration to get you through the next few seasons! Check out this fancy fall look!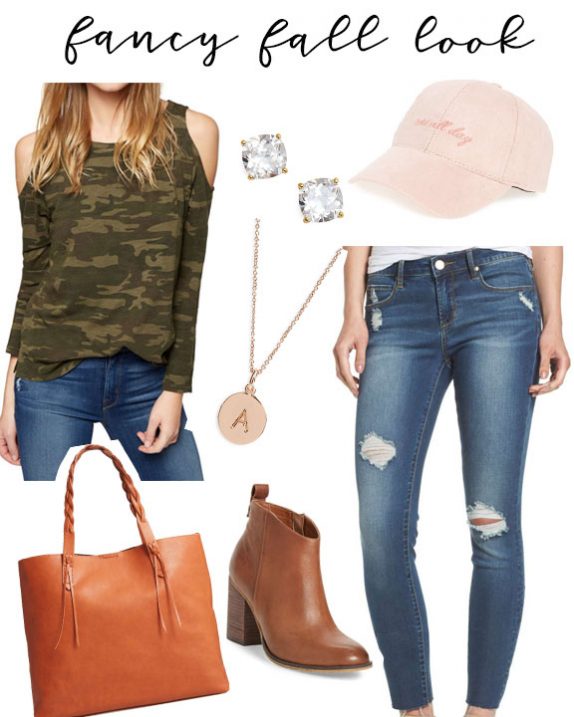 CAMO TOP // JEANS // BOOTIES // NECKLACE // TOTE  // EARRINGS // HAT


I hope you have a fab day! XO!
SaveSave