Happy Thursday, my peeps! If you missed yesterday's post, be sure to head HERE to see our fall front porch decor! On that same subject, I wanted to share the easiest DIY centerpiece with you! With Thanksgiving just around the corner, this idea is sure to make your Thanksgiving table complete! I have this DOUGH BOWL that I bought at Roundtop an it's a favorite! This DOUGH BOWL is similar and I honestly think everyone needs one! It's the perfect thing to keep on a dining room table or coffee table and you can fill it with all sorts of fun stuff that matches each season! So, onto this DIY. I took my DOUGH BOWL, added 3 mini mum plants (be sure to add plastic plates underneath to catch water. i forgot that at first. lol.) and filled the whole thing with mini pumpkins, gourds and squashes and I had the cutest centerpiece. It literally took me like 3 minutes to do and it has been the cutest centerpiece this fall! We've just loved it! This would be the perfect addition to your Thanksgiving table!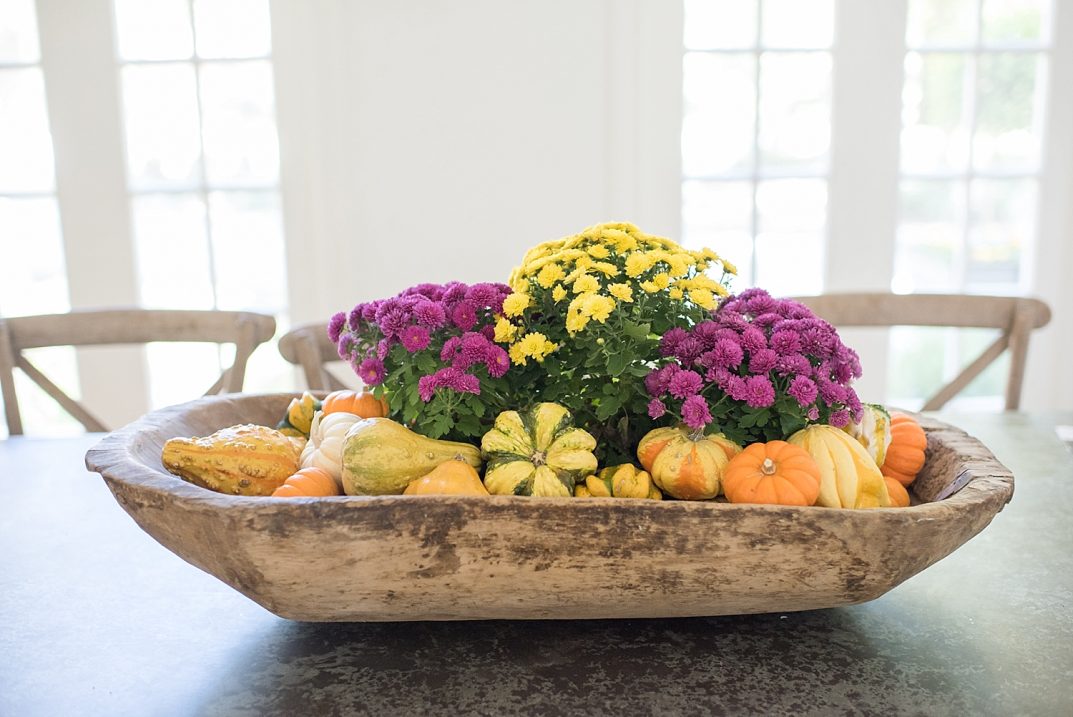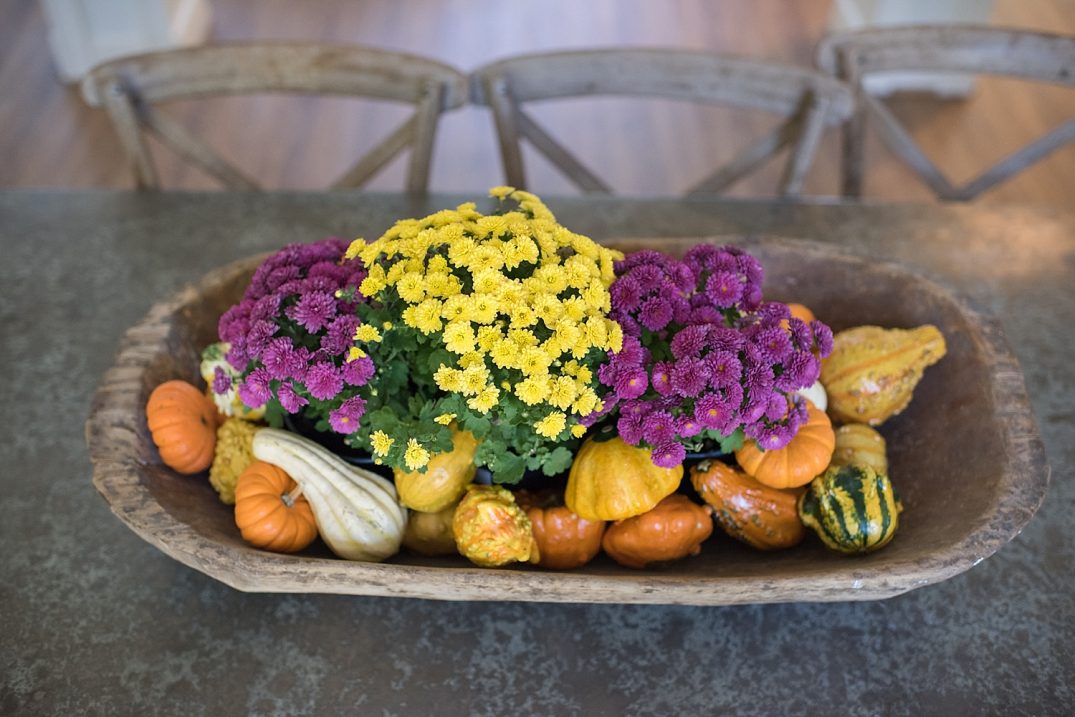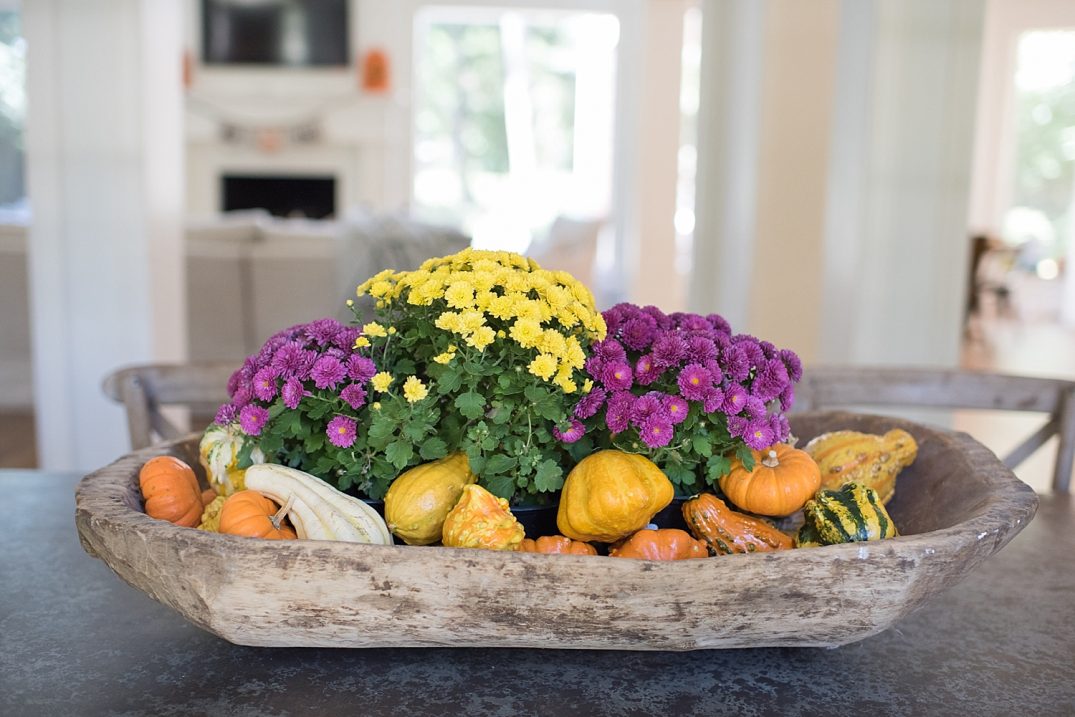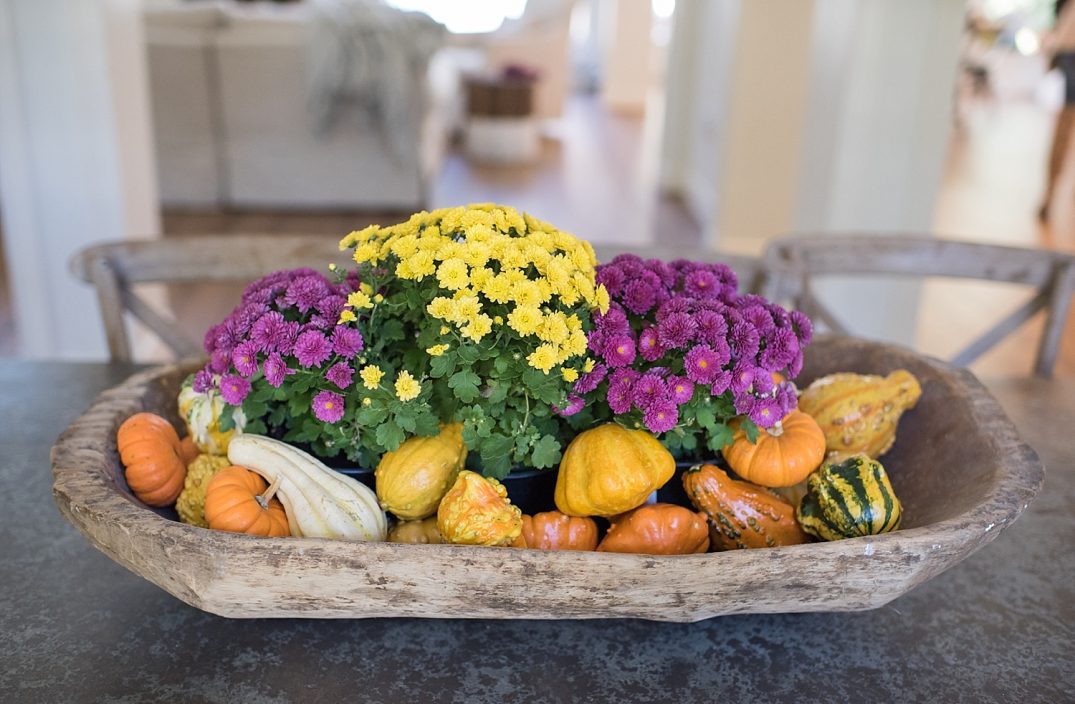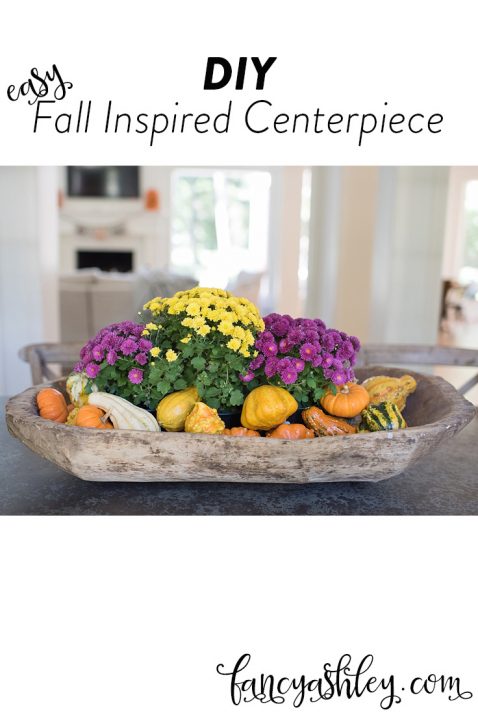 Grab the DOUGH BOWL HERE
I hope this gives you some great fall table inspiration! Only a few weeks till Thanksgiving!!! Have a fabulous Thursday! XO!
SaveSave