This fall sneakers post is sponsored by Finish Line and ShopStyle. I love partnering with brands that I love and trust. Post ideas and opinions are my own. 
Happy Friday, friends! I hope your week has been a good one! Can you believe we are already almost midway through November? What is happening! Time slow down, please! I'm excited to be back with Finish Line today to chat about these amazing adidas shoes. You might remember this post from last month, where I chatted about these shoes! I was so excited to try this pair of Fall sneakers this month and let me tell you, they came at a great time because we have a trip planned for next week that involves a lot of walking!
These adidas Originals POD-S3.1 shoes have the amazing, easy returning, responsive BOOST heel. Have you tried a pair of shoes with this BOOST heel yet? If not, you're in for a treat when you grab this pair! They are extremely comfortable and come in six colors. Obviously I picked this lilac color because it's so fun and I just love the pop of color that it brings to any outfit! I'm a huge fan of wearing comfortable shoes these days and this pair of adidas fall sneakers is definitely getting their wear and tear on my feet because I have been wearing them a ton around town! I love to wear fun, bright shoes with an easy and casual outfit and you know that I live for a cute pair of sweatpants, so needless to say, I had to sport these fall shoes with this look. I think it is the perfect, comfy and casual look.
Take a peek to see how I styled these fall sneakers!
Adidas Fall Sneakers
SHOES // SWEATPANTS // TOP // JACKET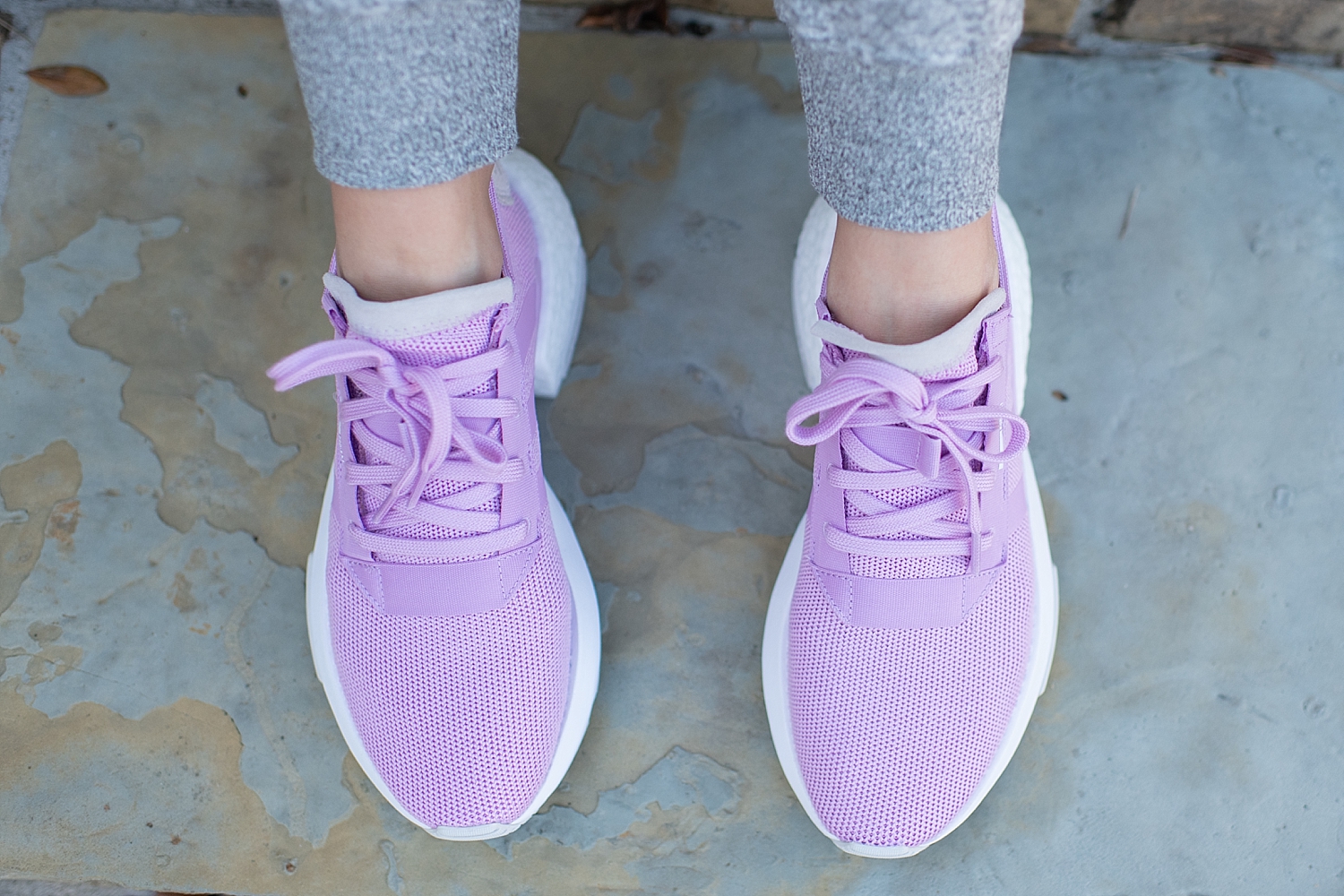 SHOES // SWEATPANTS // TOP // JACKET
SHOES // SWEATPANTS // TOP // JACKET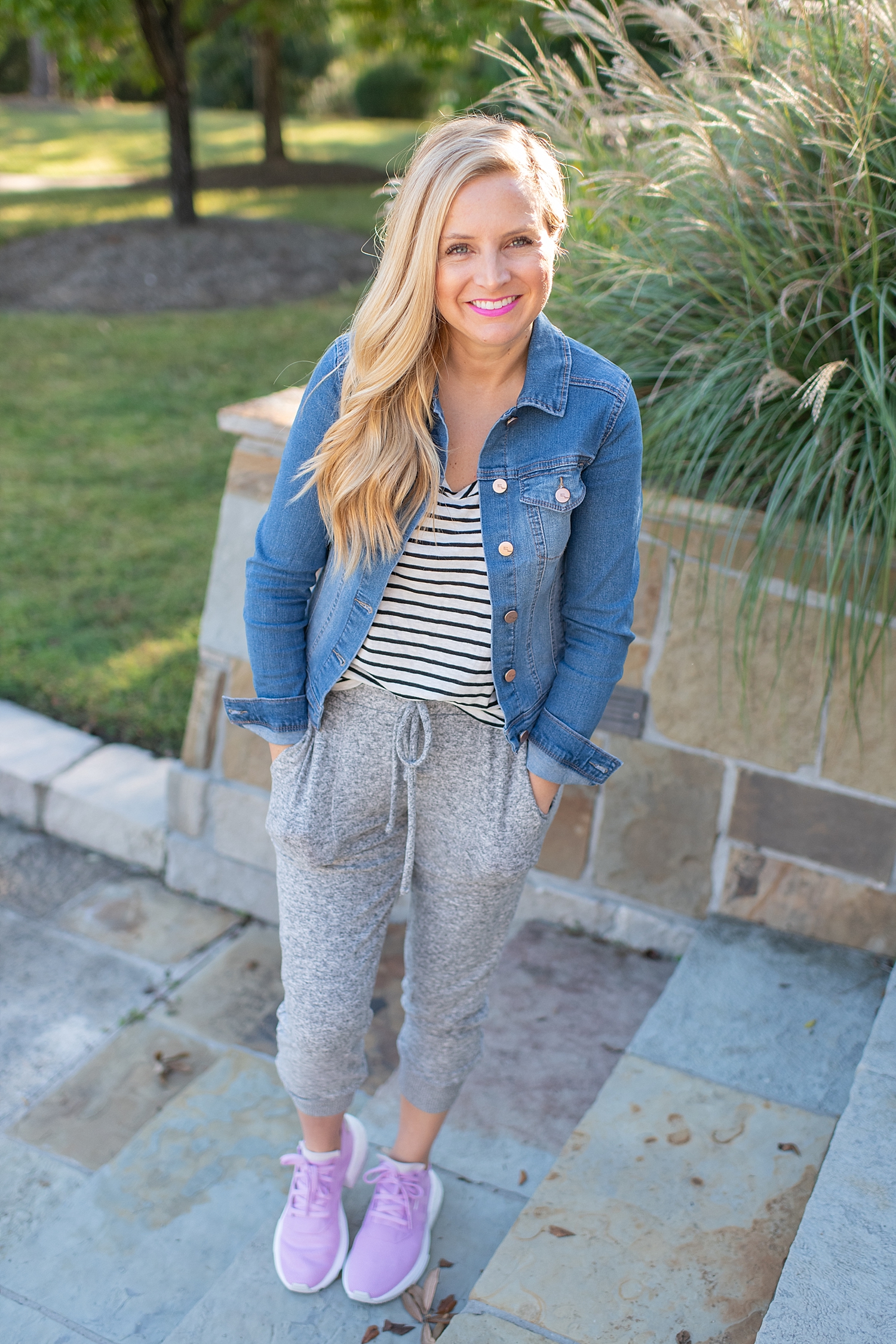 SHOES // SWEATPANTS // TOP // JACKET
I hope you have a wonderful weekend! XO!