Hi friends!! Happy Tuesday! I hope your week is off to a great start! Ours is moving and grooving here! Gift Guides launched last week and you can see them all HERE! I am so excited to be back with Erika this month for our monthly Tuesday Talk Linkup! It's a once a month linkup where we chat about whatever is on our minds and we encourage you to linkup with us and chat right along with us!!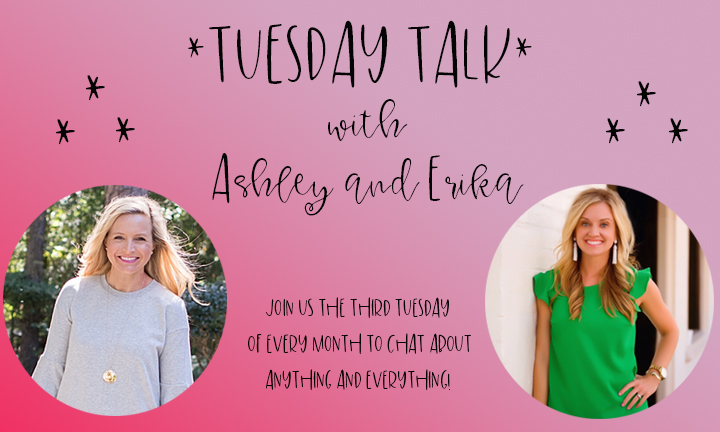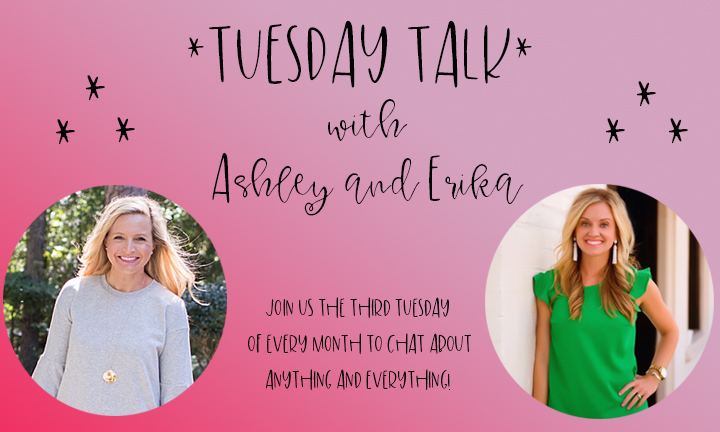 What is a Favorite Things Party?
This month I am covering Favorite Things Party Gift Ideas. Have you ever been to a Favorite Things Party? If not, here is the quick explanation: A Favorite Things Party is similar to a white elephant gift exchange, except you usually leave with much better stuff! Each person is encouraged to bring 3-4 (depending on invite numbers) of their favorite things. Most parties will set a price limit- most are under $25, under $20 and under $10 favorite things. So, basically how it works is, everyone brings their favorite thing or things under the price limit-I've been to parties where people will throw a bunch of their faves in a bag and it's all under $25, so it's really up to you/your guests on what they want to bring. I like to grab a few things and put them in a bag. Some people will bring one favorite thing that hits the price point!
How it Works
Each person brings their things and drops their names/number in bowl! Then each person will explain their favorites and why they chose them, then they'll draw three names and this will continue until all the gifts are spoken for! Each person will leave with the same amount of favorite things they brought! It is SO fun to see what your friends favorite things are! I'm a tad last minute, but as I write this post, I am really thinking I might host one of these Favorite Things Parties in December!! It's been a few years since I've been to one!
Favorite Things Party Ideas
I've had so many requests to share my favorite things for a Favorite Things Party, I created a list of great ideas, all under $20 and $10! A few of these items are sets, so when you add it up, they'll be under the $10 and $20 price point…you can break them up to use them for separate favorite things to bring. My favorite is to make a little bag of favorites with a few of these items below! I will add…most of these items would make amazing friend, teacher, sister, sister in law, etc gift ideas, so even if you don't have a Favorite Things Party to go to, this list would be helpful!
NEST CANDLE // TRAVEL MUG & EARMUFFS SET // DRYING LOTION // USB KEYCHAIN // WINE TUMBLER
BLANKET // BRONZER // WINEGLASS SET // SOCKS SET // LIP CONDITIONER SET
KEY CHAIN // LEOPARD WATCH BAND // EYELINER (MILK COLOR) // LIP GLOSS
LIP GLOSS SET // WET BRUSH SET // HAND CREAM TRIO // BOW HEADBAND SET
PEARL HEADBAND SET // JELLIES SET // GLITTER WATCH BAND // MAKEUP ERASER


Do you have a Favorite Things Party on your holiday calendar? I hope these ideas are super helpful for you!!
Have a great day and please join Erika and me, below for our linkup! XO!
If you liked this post, you'd love Gibson Glam at Nordstrom and One Sweater, Styled Four Ways!
You are invited to the Inlinkz link party!