This post is sponsored by Nordstrom and ShopStyle. I love partnering with brands that I love and trust. Post ideas and opinions are my own. 
Hi friends and happy Thursday! I hope your week is off to a great start! December is FLYING by and I am just not ready for Christmas to be here yet! Are you finished with your shopping yet? In full transparency, I am almost finished, but still have my immediate family to shop for…aka my kids. So, I've still got some shopping to do! I plan on during through my gift guides (all sixteen of them!) tonight and finishing up my shopping!
I'm so excited to partner with Nordstrom today to share some of my favorite holiday pajamas! If you haven't gotten the festive pajama bug yet, then let me be the first to tell you that YOU should! Holiday pajamas are just festive and happy! I love sitting by the fire, looking at the tree and watching a holiday movie, while wearing festive pajamas! It's the best! Nordstrom has such a great selection of all things holiday pajamas for the whole family! I was able to order PJs for all of us and I used the shop online, pickup in store option. It is such an awesome feature, especially during the holidays when shipping times can take longer than normal. I always check to see if my local store has an item and if they do, I grab it online and check the pickup in store option. Take a peek at all of these cute pajamas for you and the rest of the family! I'm also sharing a great gift guide at the bottom of this post, too!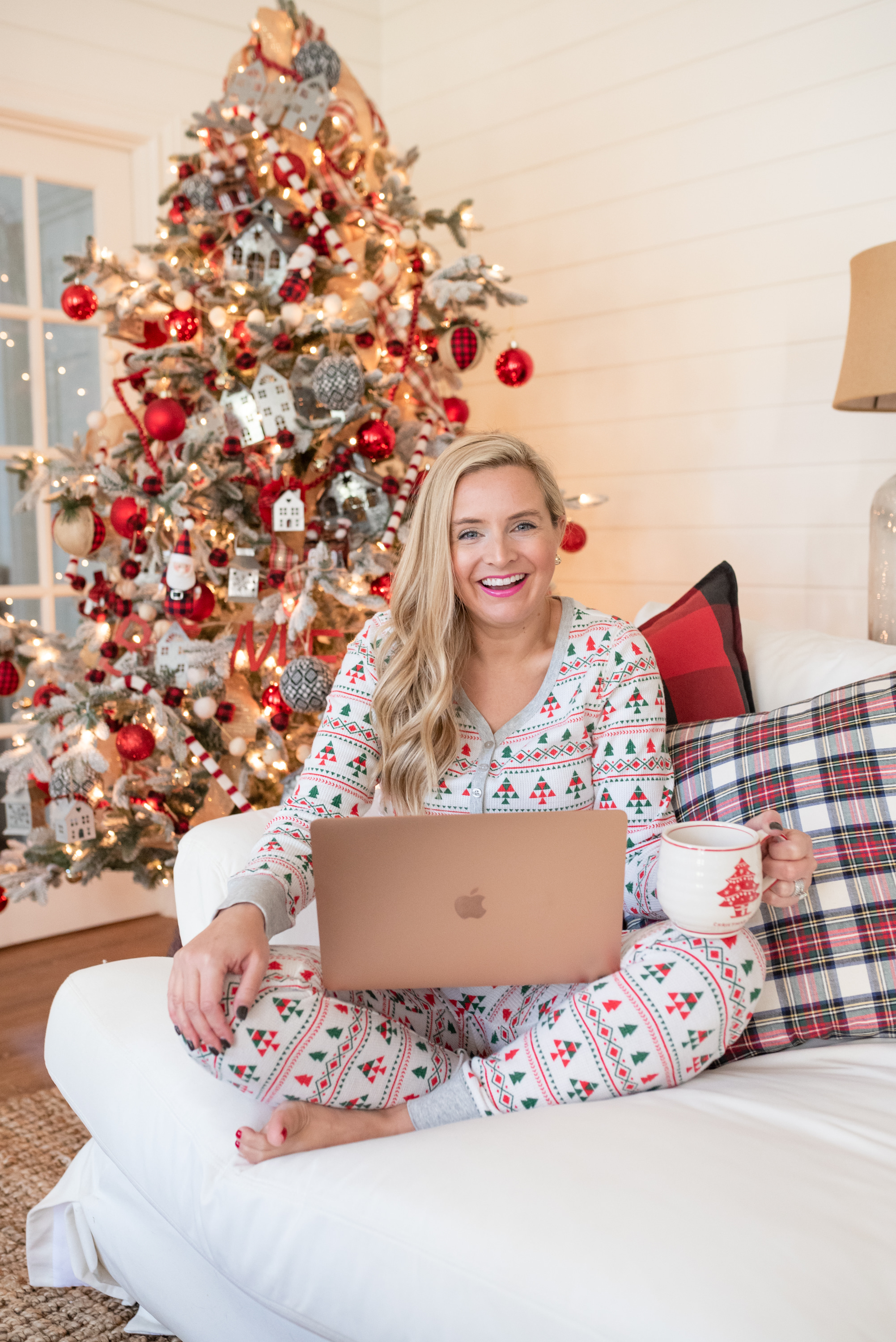 PAJAMAS (size small)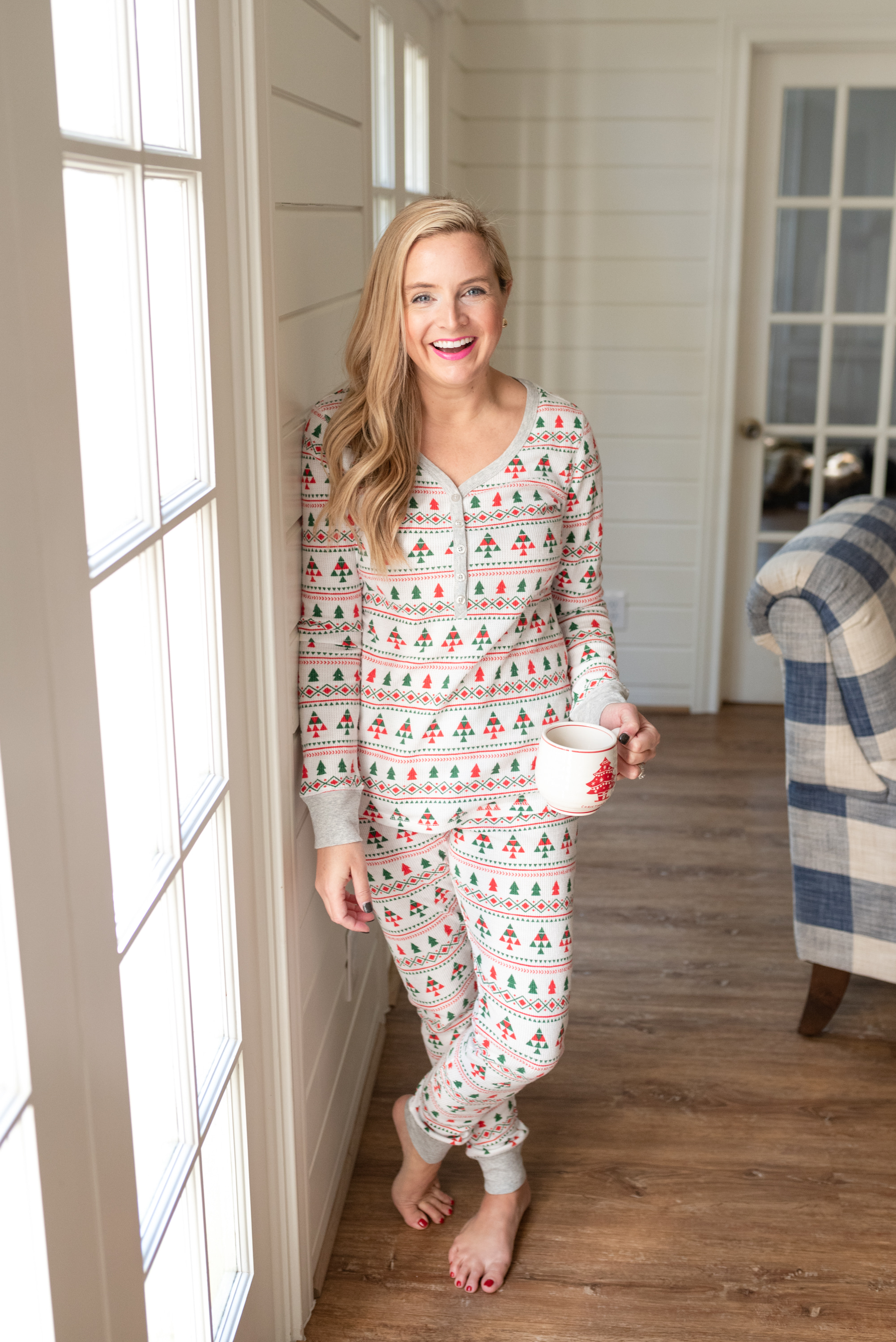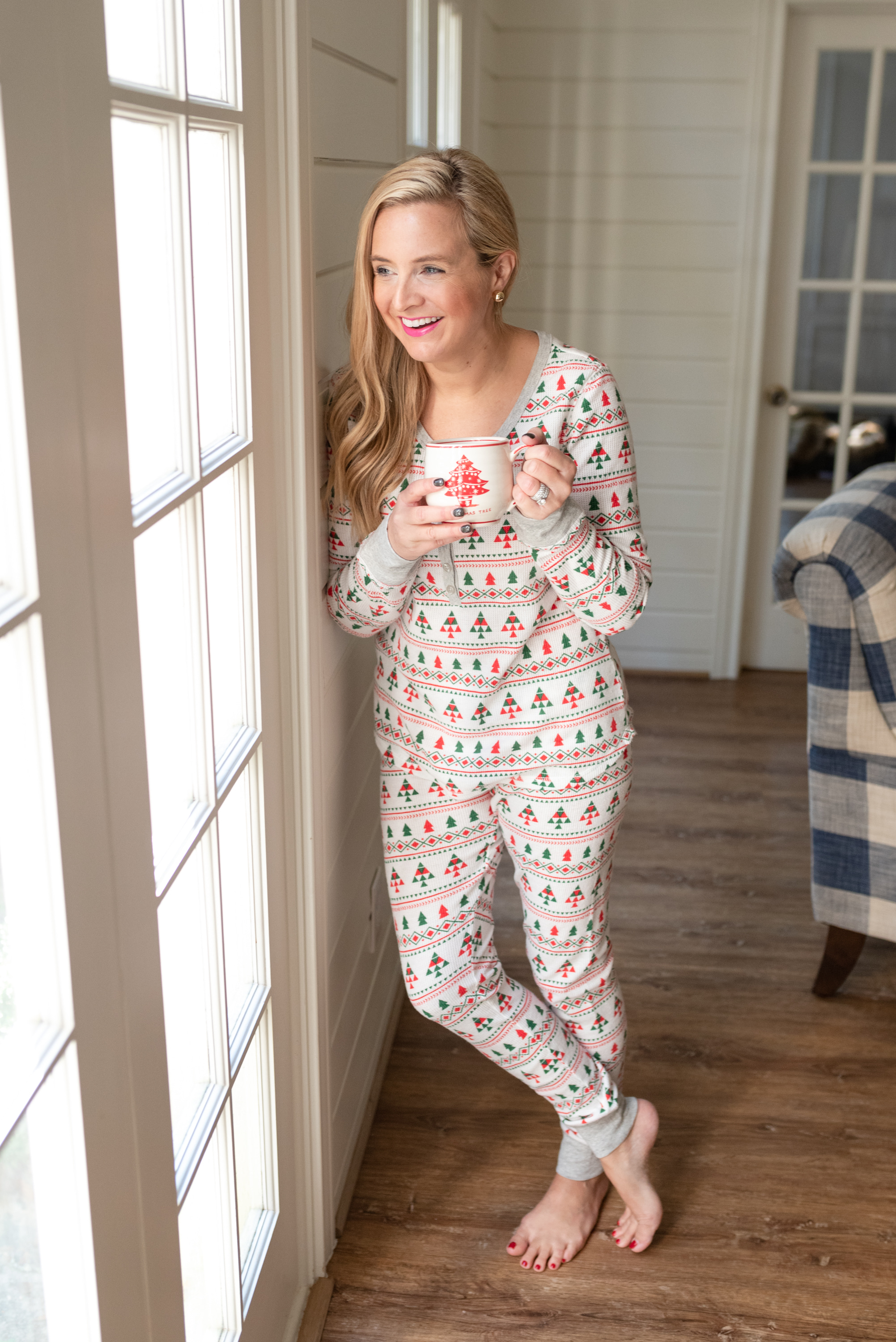 PAJAMAS (size small)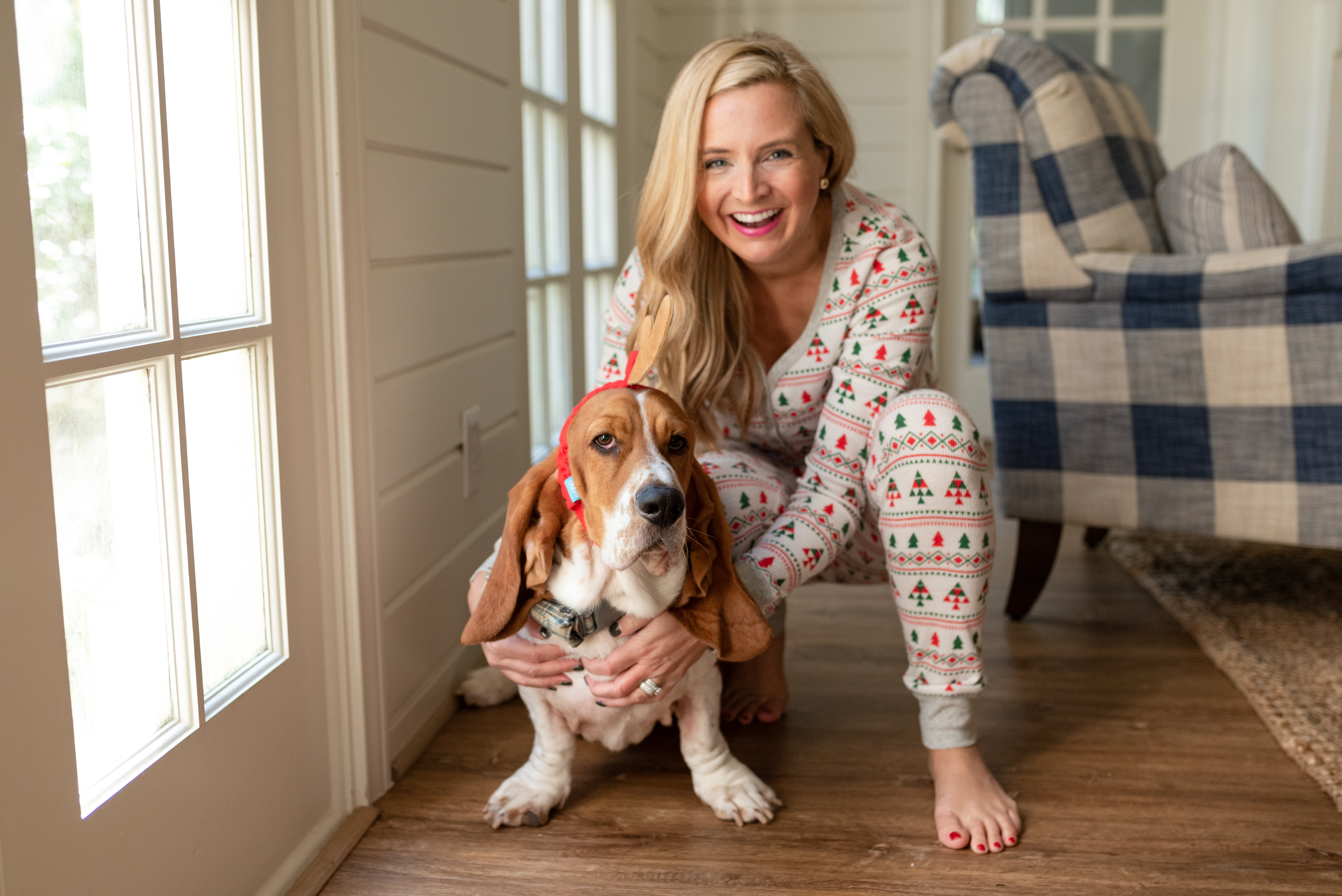 PAJAMAS (size small)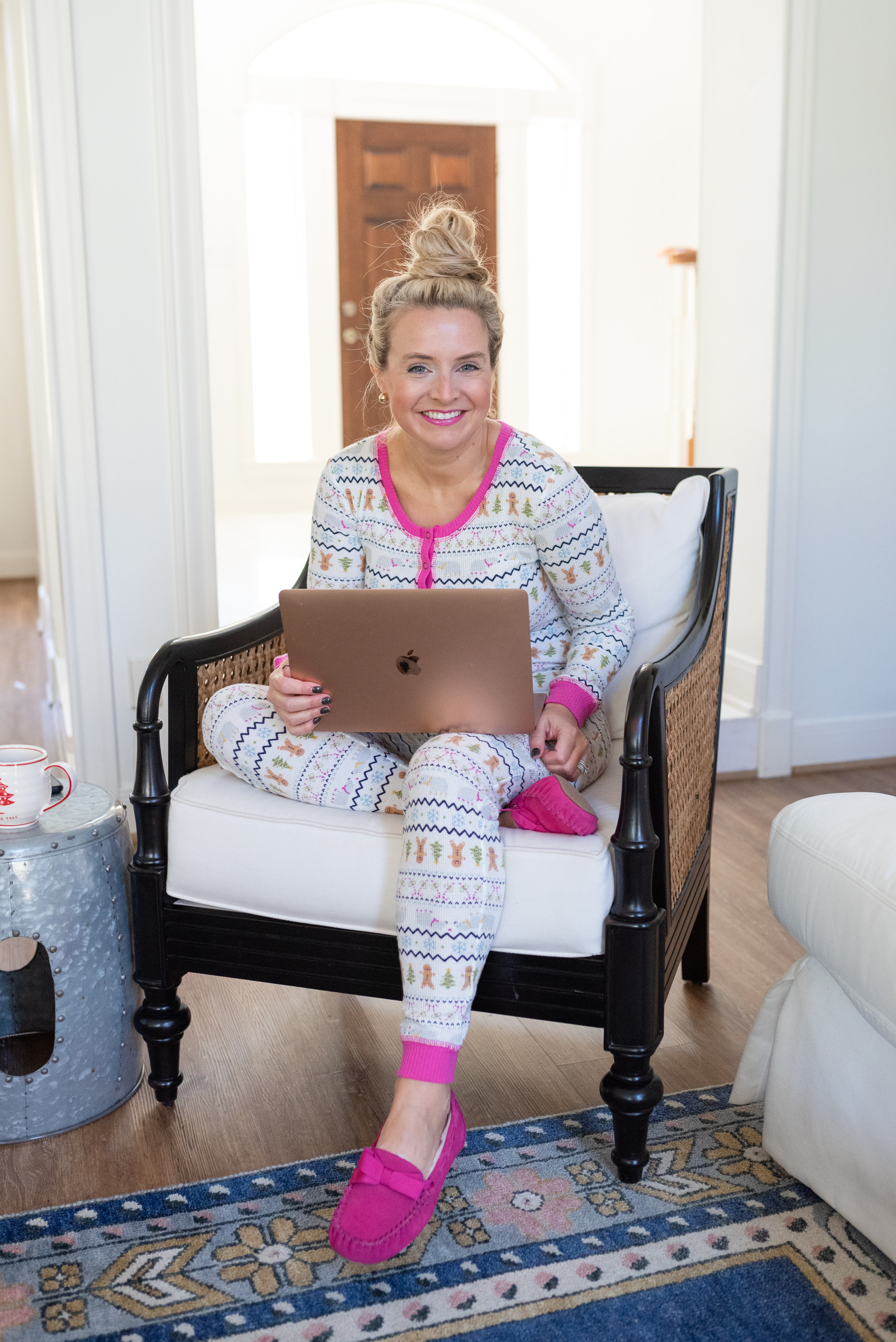 PAJAMAS (size small) // SIMILAR SLIPPERS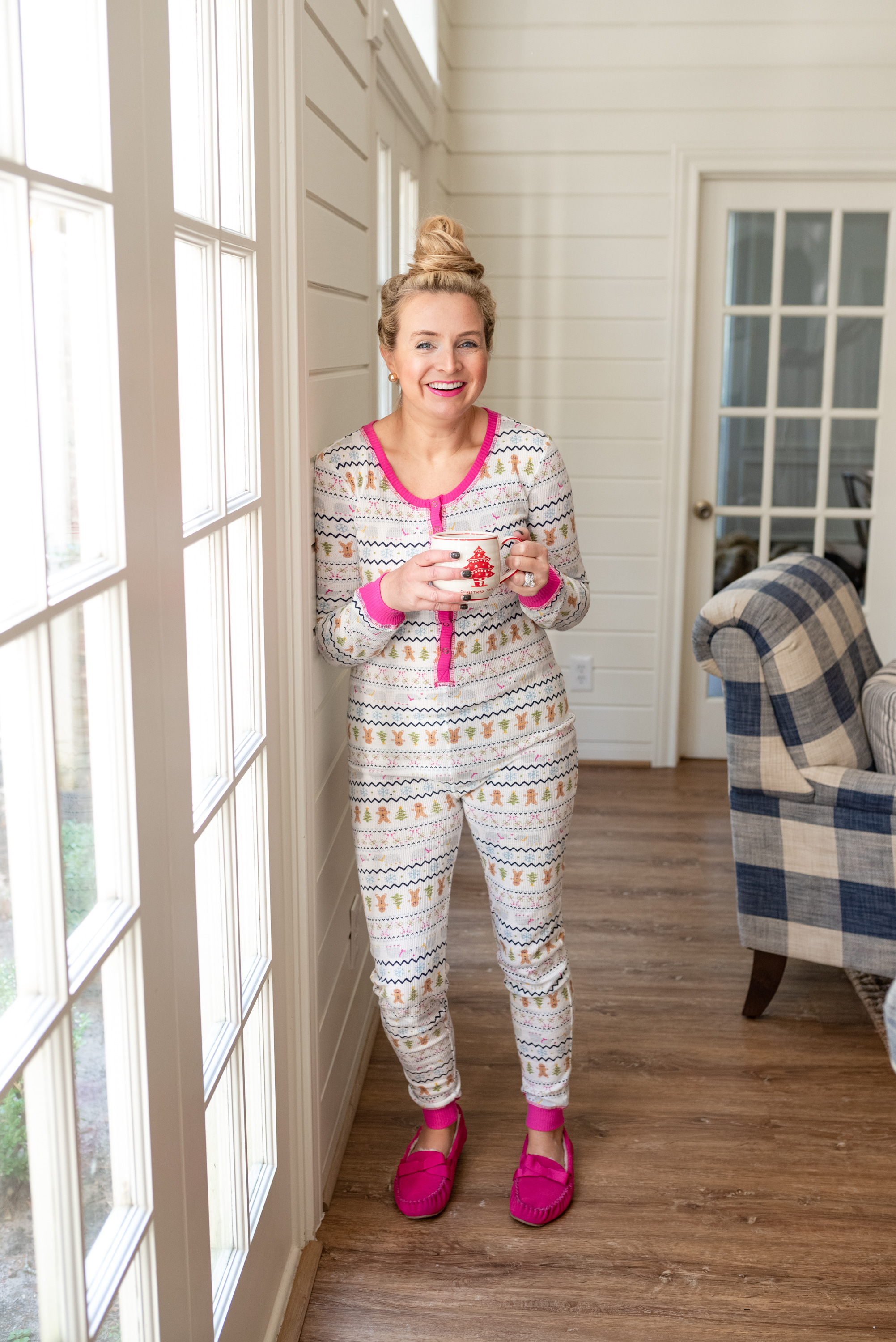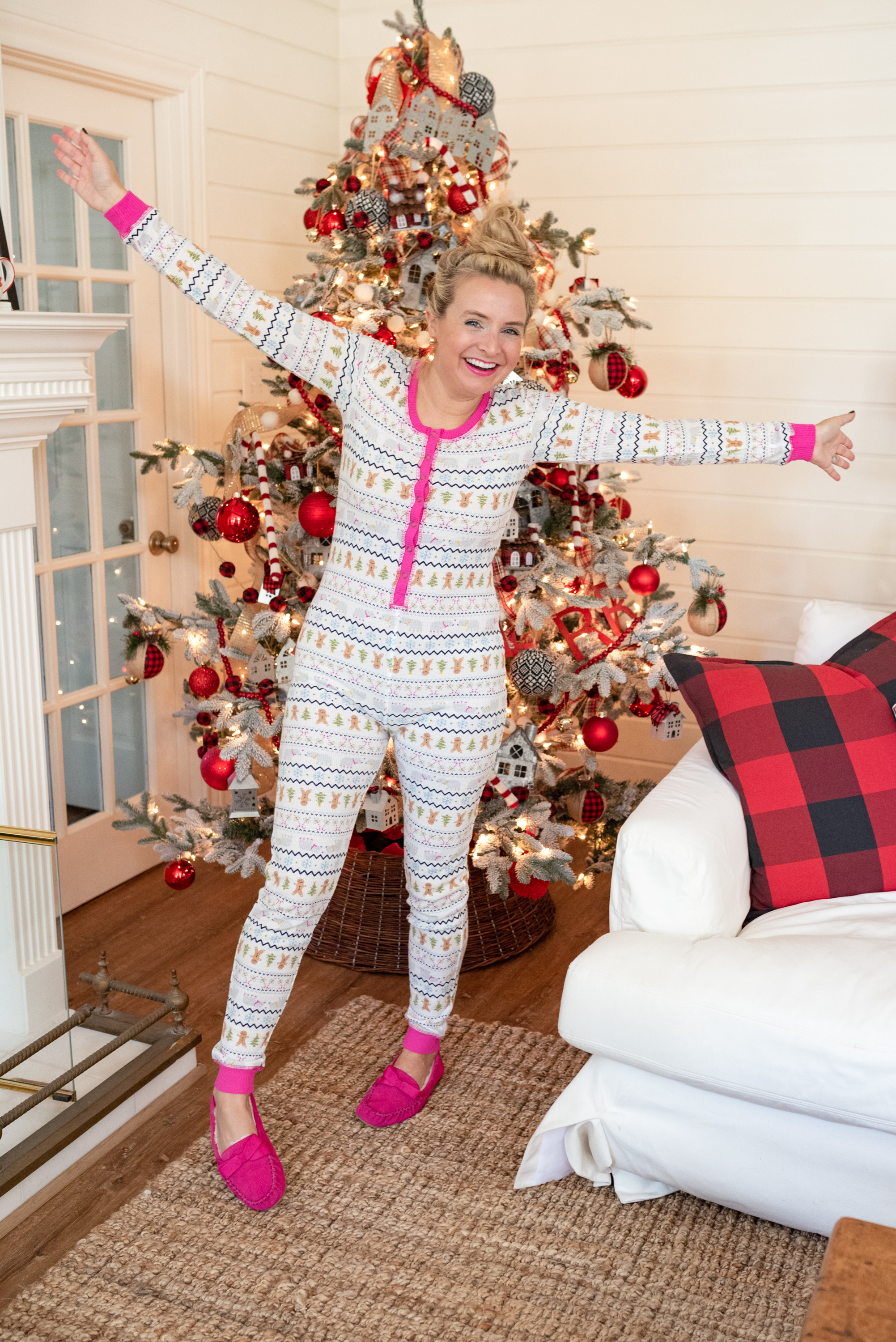 PAJAMAS (size small) // SIMILAR SLIPPERS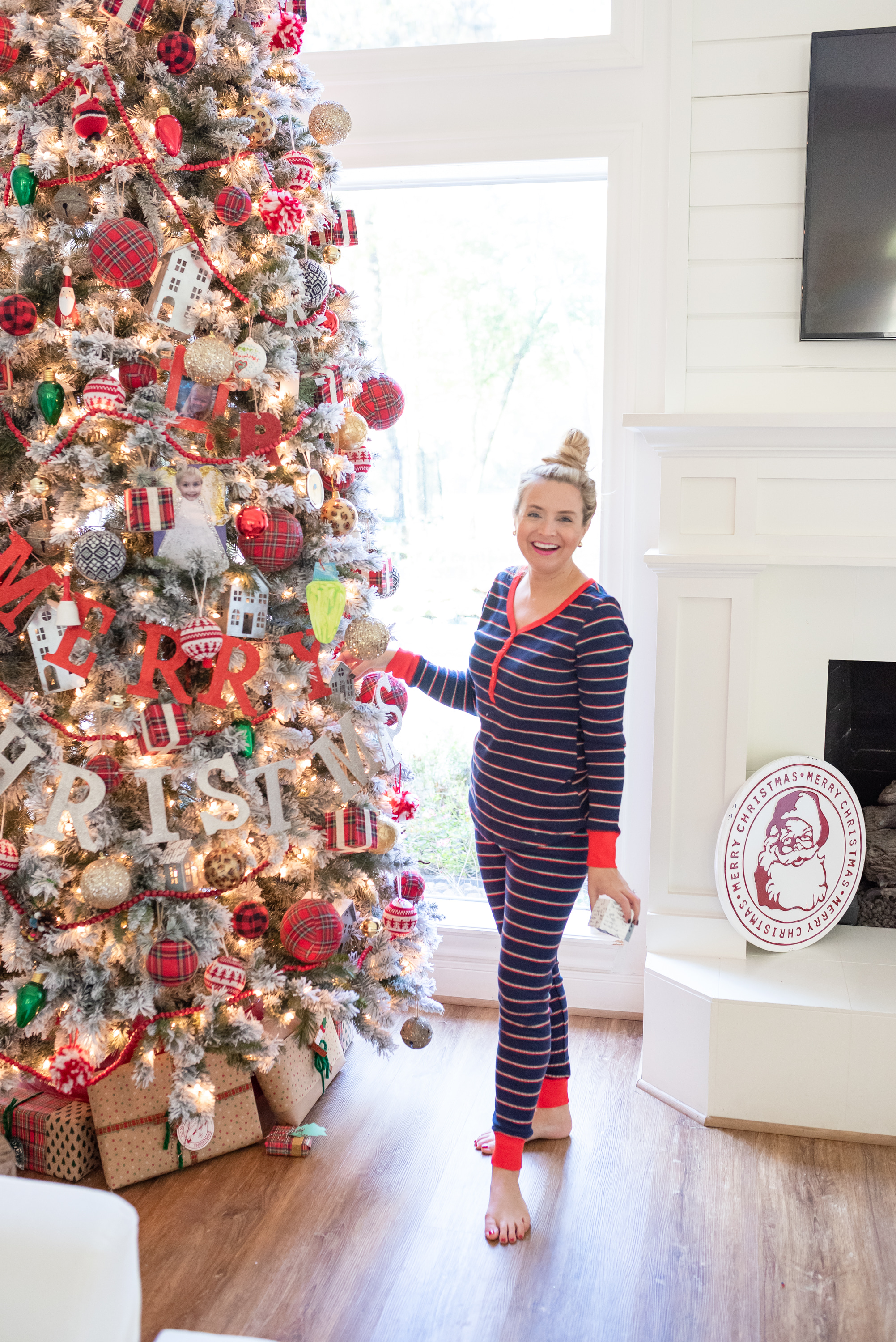 PAJAMAS (size small)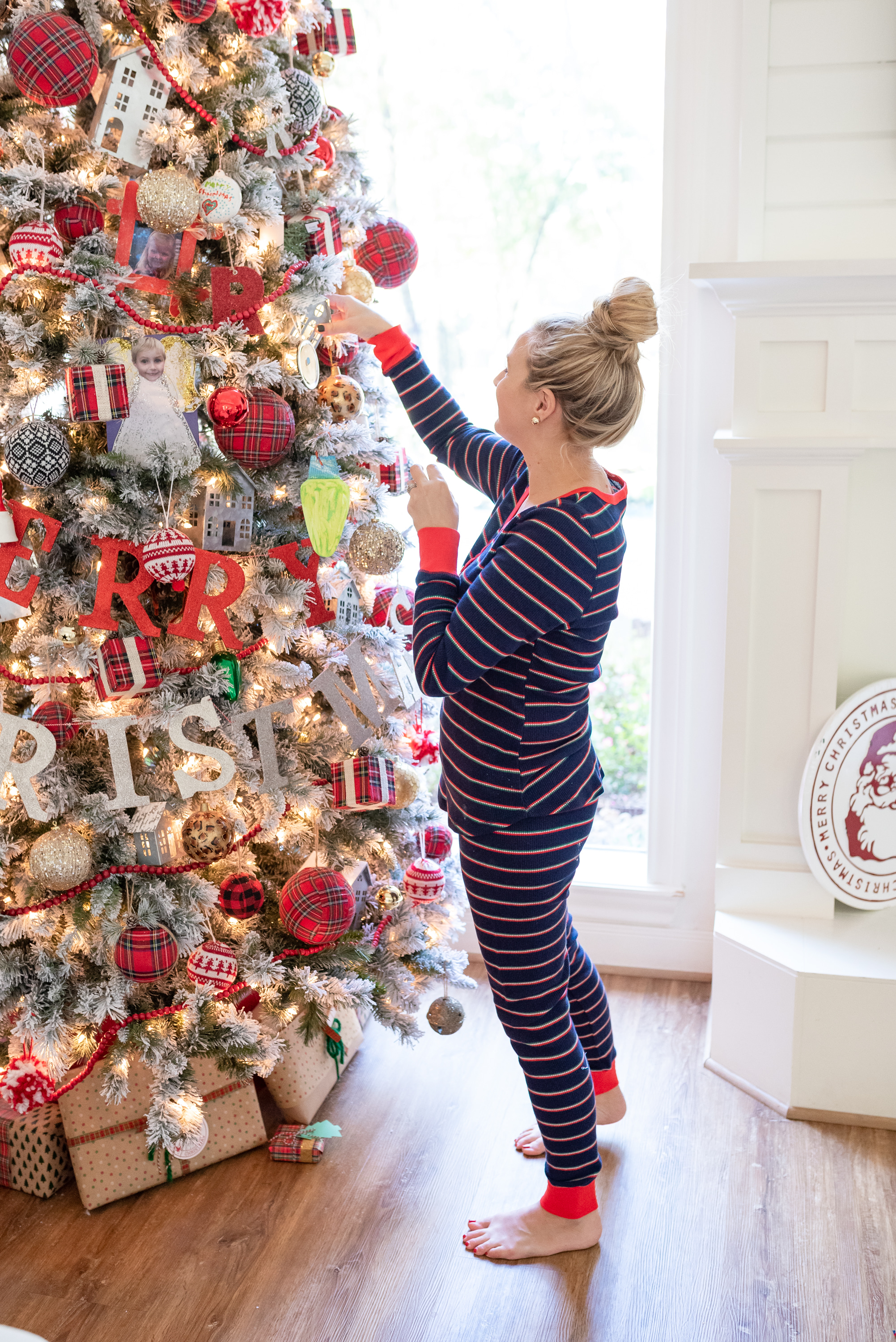 PAJAMAS (size small)
Matching Family Holiday Pajamas
Reagan really wanted to do family matching pajamas this Christmas! Naturally, Nordstrom was my first stop to find PJs for the whole fam bam! This pair has matching mens, kids and baby pajamas, so I thought they were perfect!! We can't wait to wear these on Christmas Eve!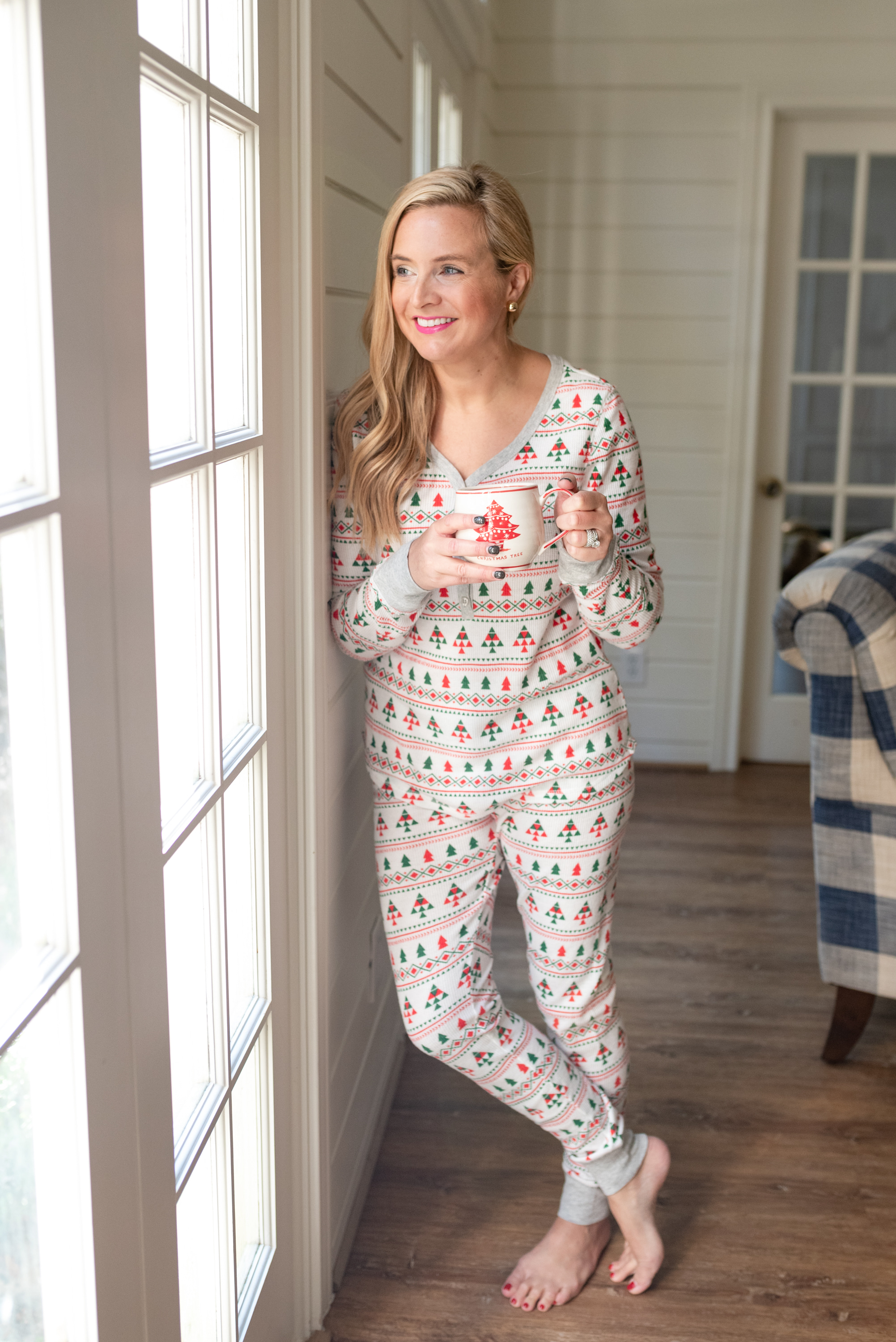 PAJAMAS (small)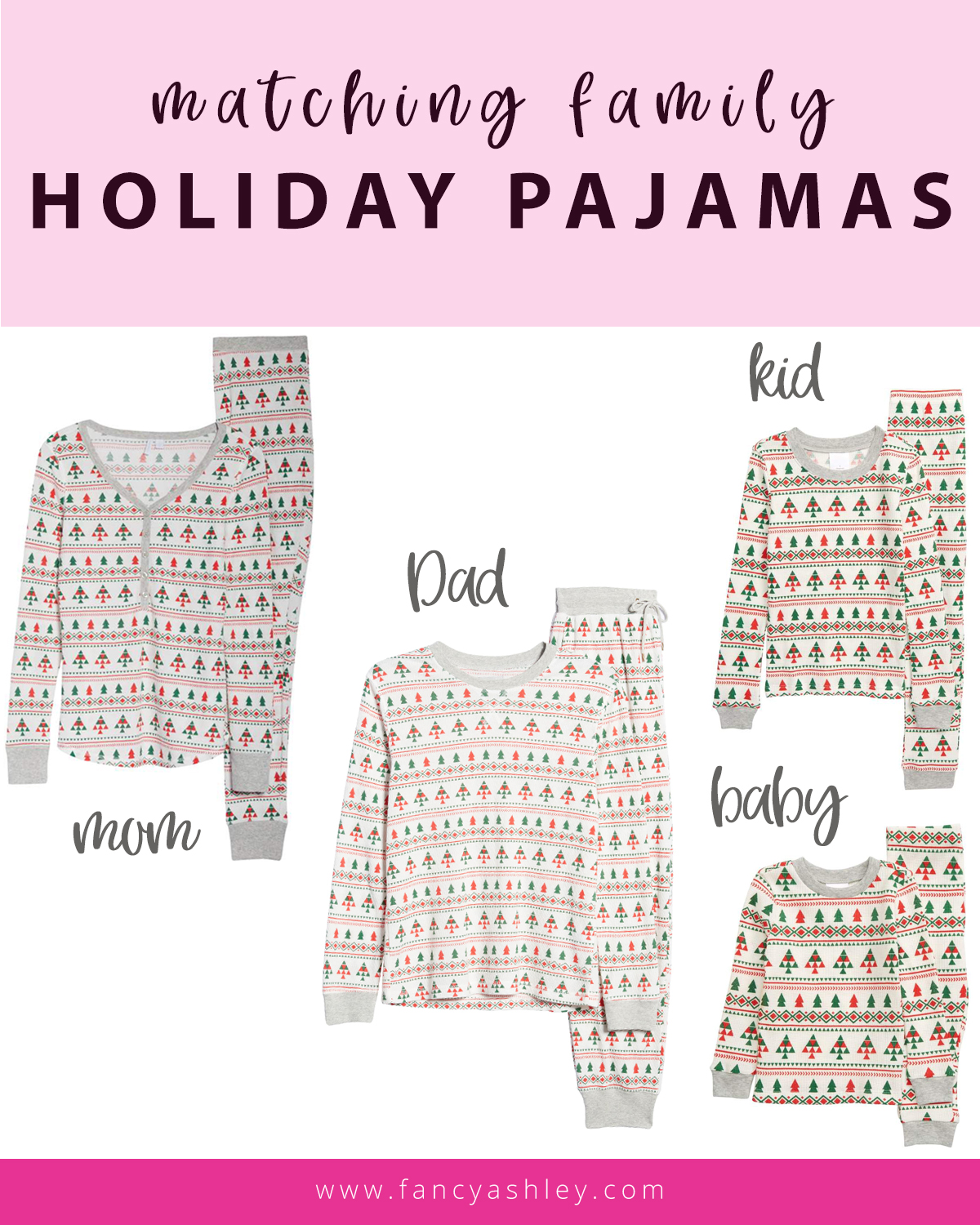 MOM PAJAMAS // DAD PAJAMAS // KID PAJAMAS // BABY PAJAMAS
Gift The Gift of Cozy
Here are so cozy gift ideas, too! I always think giving the gift of cozy is one of my favorite things to do!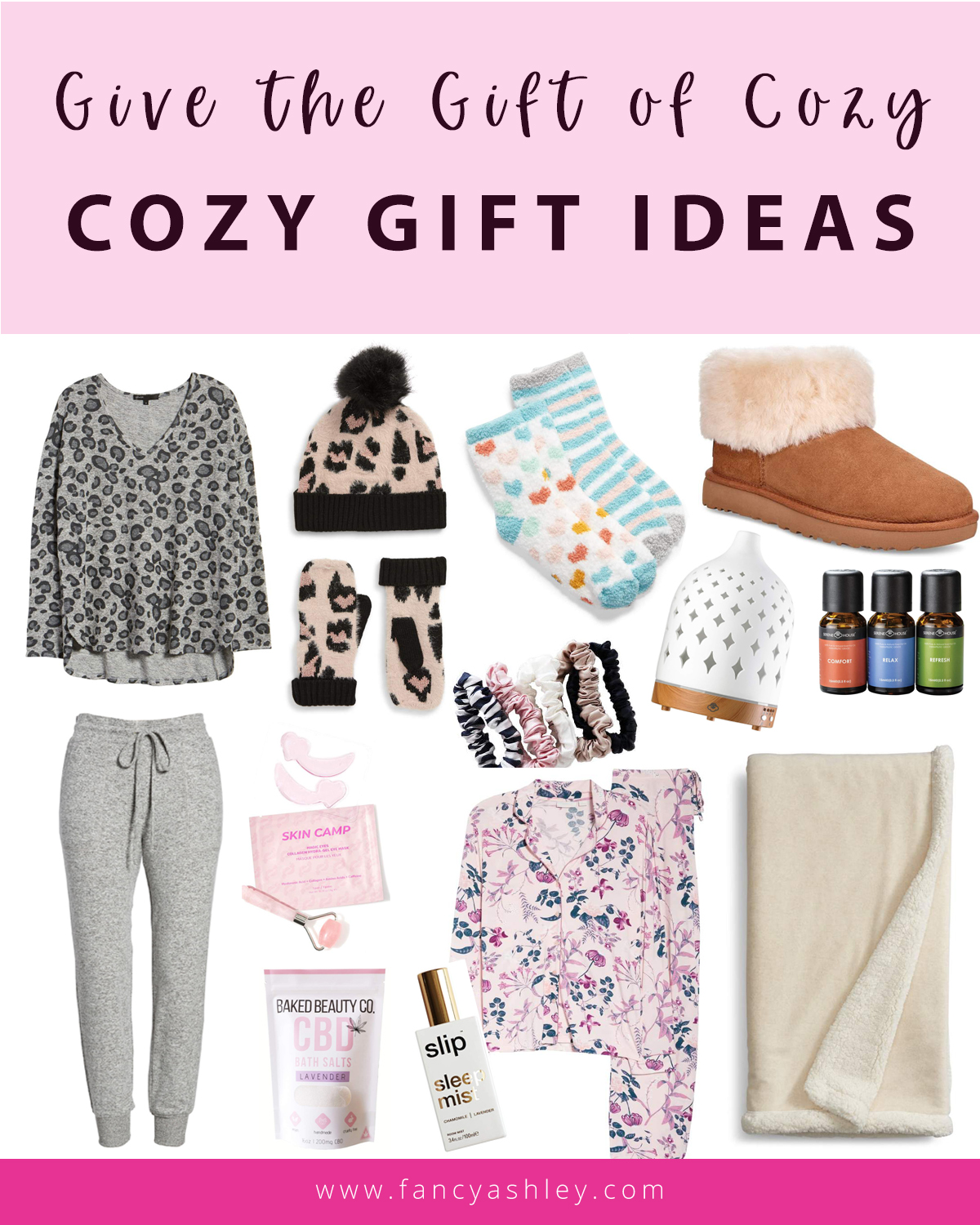 TOP // HAT & GLOVES SET // SOCKS // UGGS
JOGGERS // SKIN SET // SCRUNCHIES // DIFFUSER // ESSENTIAL OILS
BATH SALTS // SLEEP MIST // PAJAMAS // BLANKET
I hope these holiday pajamas inspire you to get into the festive spirit and I hope these gift ideas, help, too!
Have a wonderful day! XO!
If you liked this post, you'll love Favorite Things Party Ideas and How to Style Under $100 Denim!