Hi friends and happy Tuesday, again! Here is a bonus post today with lots of adorable holiday inspired graphic tees and sweatshirts! I just ordered a few of these and I know you probably will, too!! Take a peek at the best holiday graphic tees!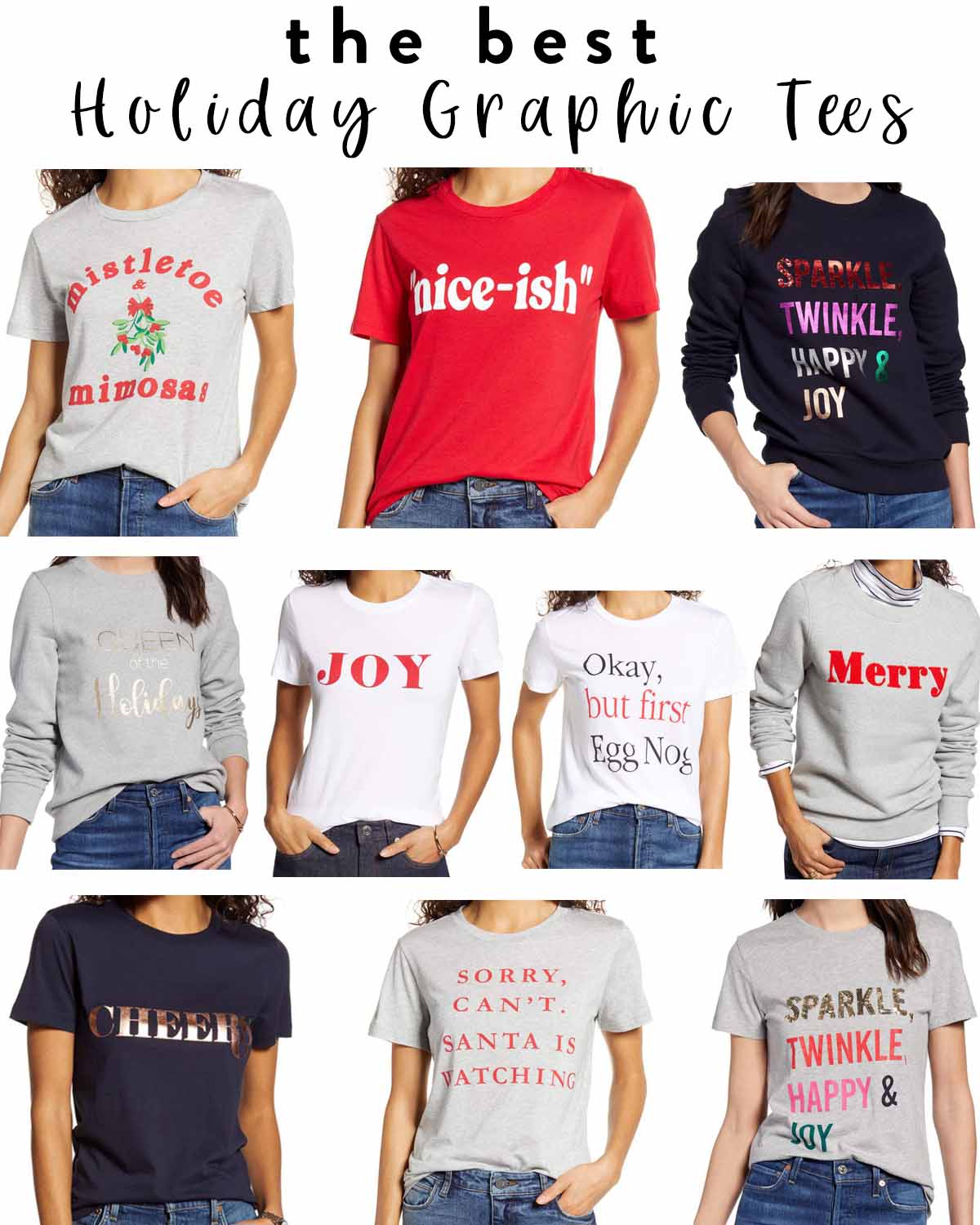 I hope these tees inspire you to add a little festive holiday pop into your wardrobe! Have a great day!! XO!
If you liked this post, you'll love Holiday Outfits You Need Now and One Graphic Sweatshirt, Day to Party Chic!