Happy Wednesday, friends! I hope your week is off to a great start! I felt like it was still the weekend on Monday! Ha! I'm excited to be back today with some things that I am loving lately! Take a peek!
Loving Lately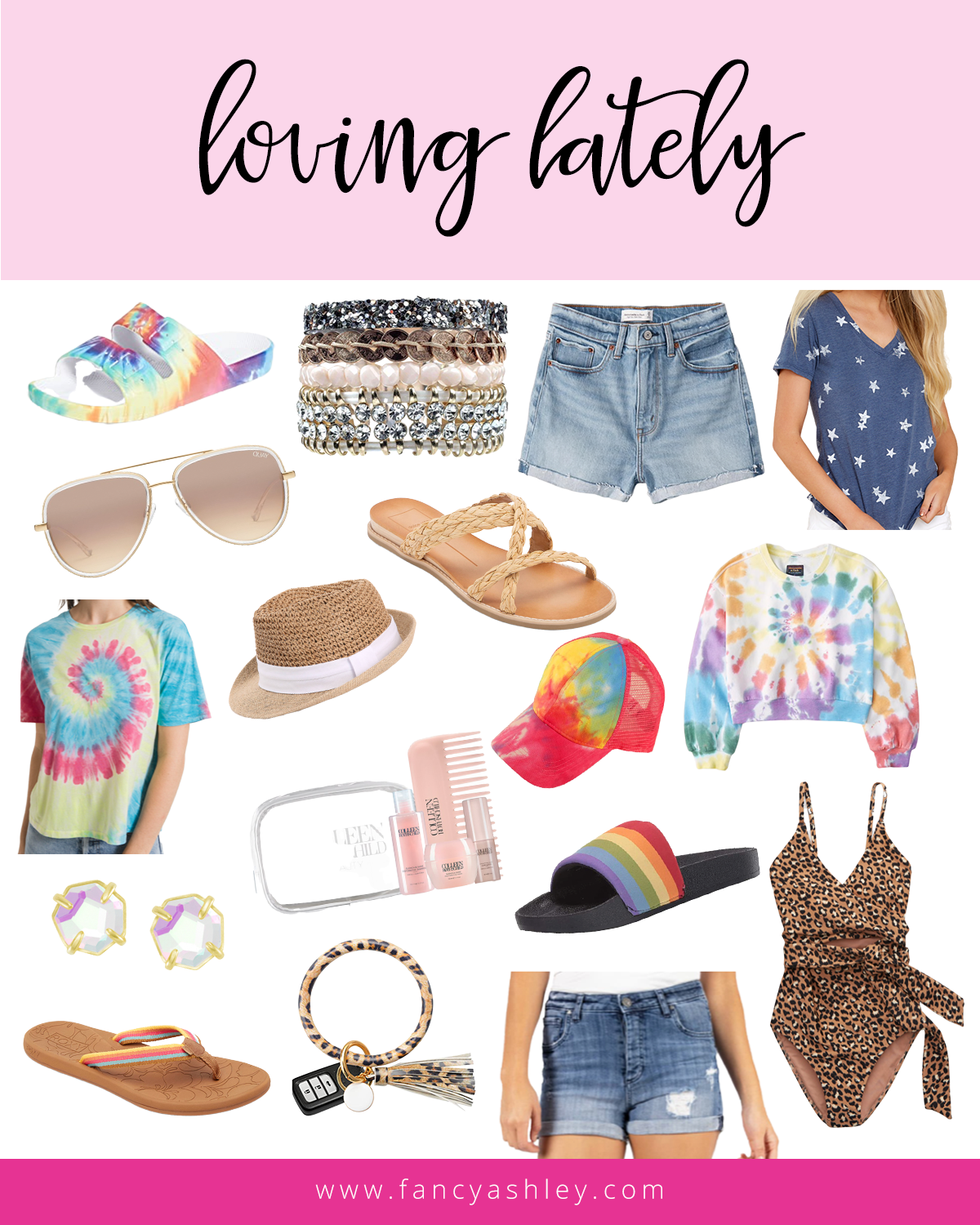 SANDALS // BRACELET // SHORTS // TEE
SUNGLASSES // HAT // SANDALS // BASEBALL CAP (WITH TOP KNOT HOLE) // SWEATSHIRT
TEE // EARRINGS (METAL: GOLD, STONE: DICHROIC GLASS) // HAIR PRODUCTS // SLIDES
FLIP FLOPS // KEYCHAIN // SHORTS // SWIMSUIT
Here is the TEE from the above collage! LOVE it!!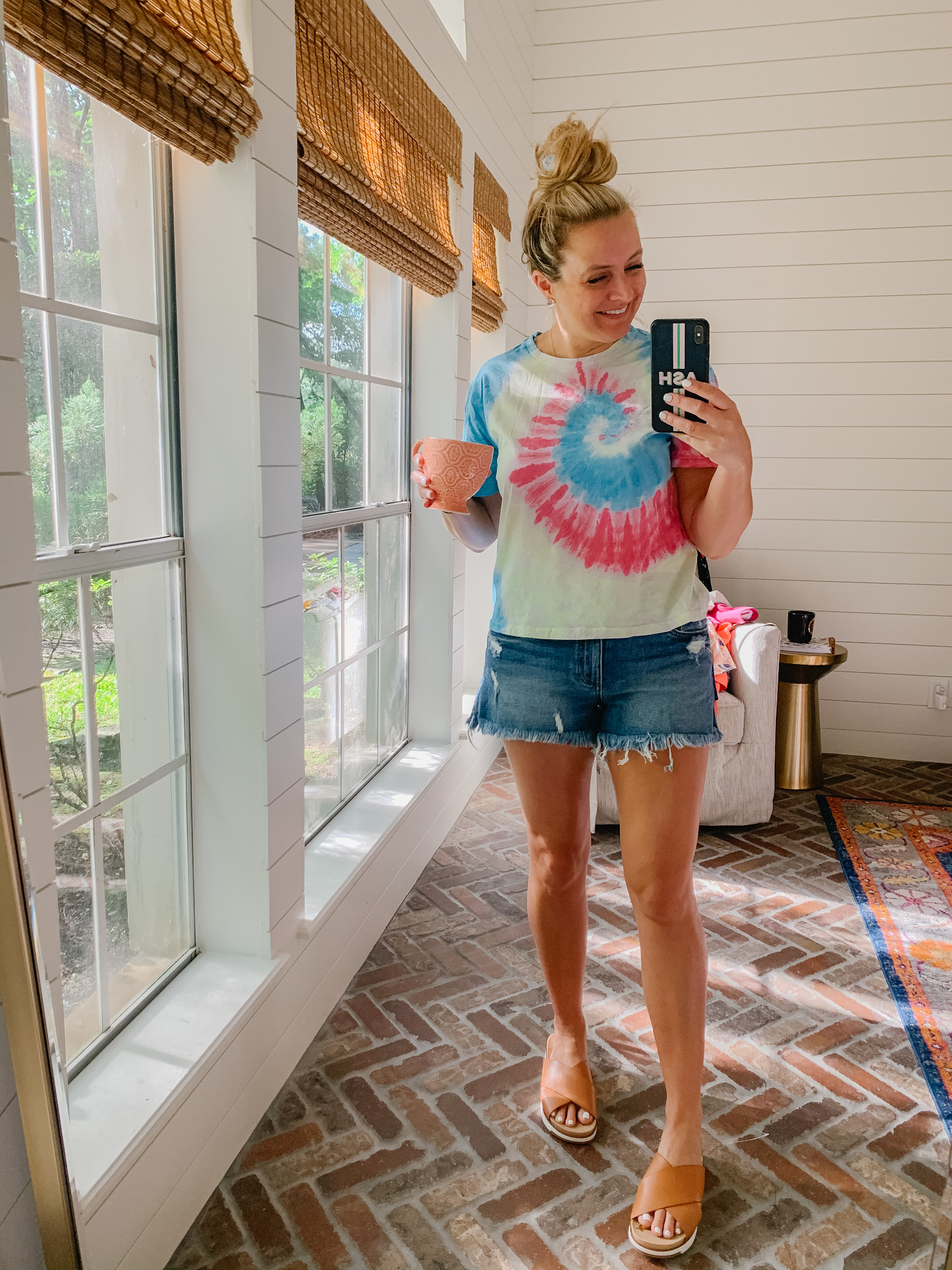 TOP // SHORTS // SIMILAR SHORTS // SANDALS
Here is the cutest tie dye hat with a spot for a topknot!! LOVE it!!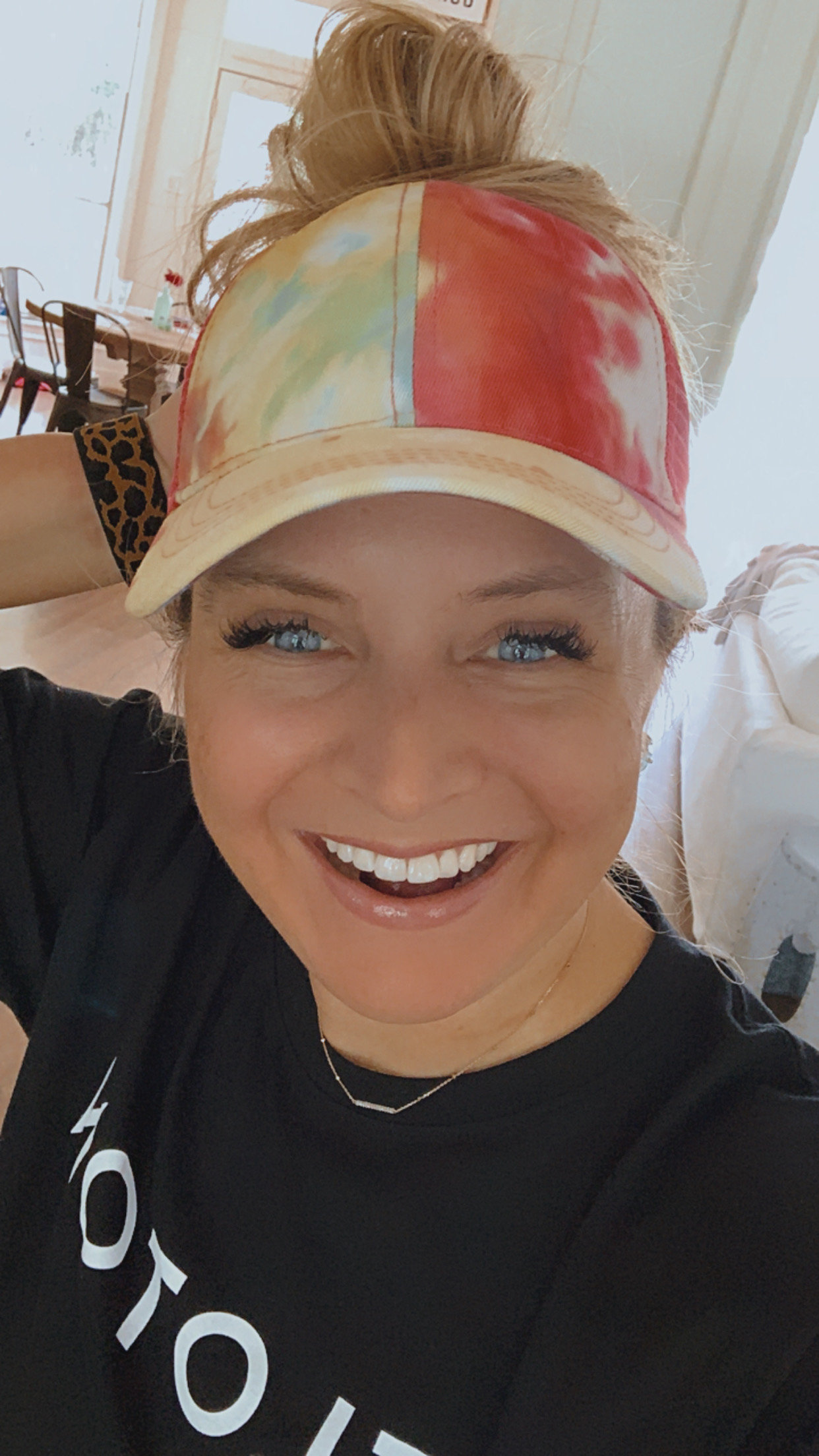 TIE DYE TOPKNOT CAP // NECKLACE
Are any of these items going to make their way to your loving lately list, too?
Have a great day! XO!
If you like this post, you'll love Fancy Fitting Room Finds and Target Dress Haul!