Hi friends and happy Tuesday! I hope your week is off to a great start! My kids are away at camp this week and while most people would enjoy a quiet house, I miss them! It's just not the same without them here. We are truly grateful that their camp is still on and they got to have a semi slice of normalcy after the past few months. It's definitely a bit different this year, but no doubt it will be an amazing week! I can't wait to hear all about it!! I'm excited to be back with Erika today for June's Tuesday Talk! It's our monthly linkup where we chat about anything and everything and you can linkup with us!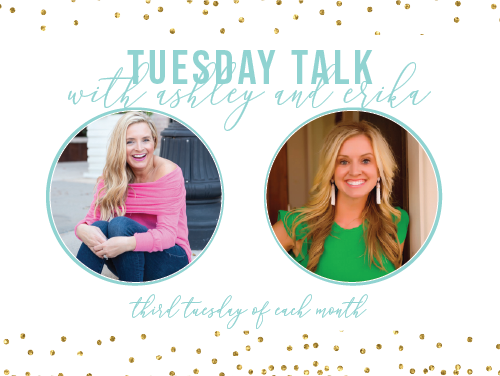 This week I am back with six books to read this summer! These are six of my most recent reads that I loved and I think you'd love them, too! Take a peek at the six books to read this summer!
Six Books to Read This Summer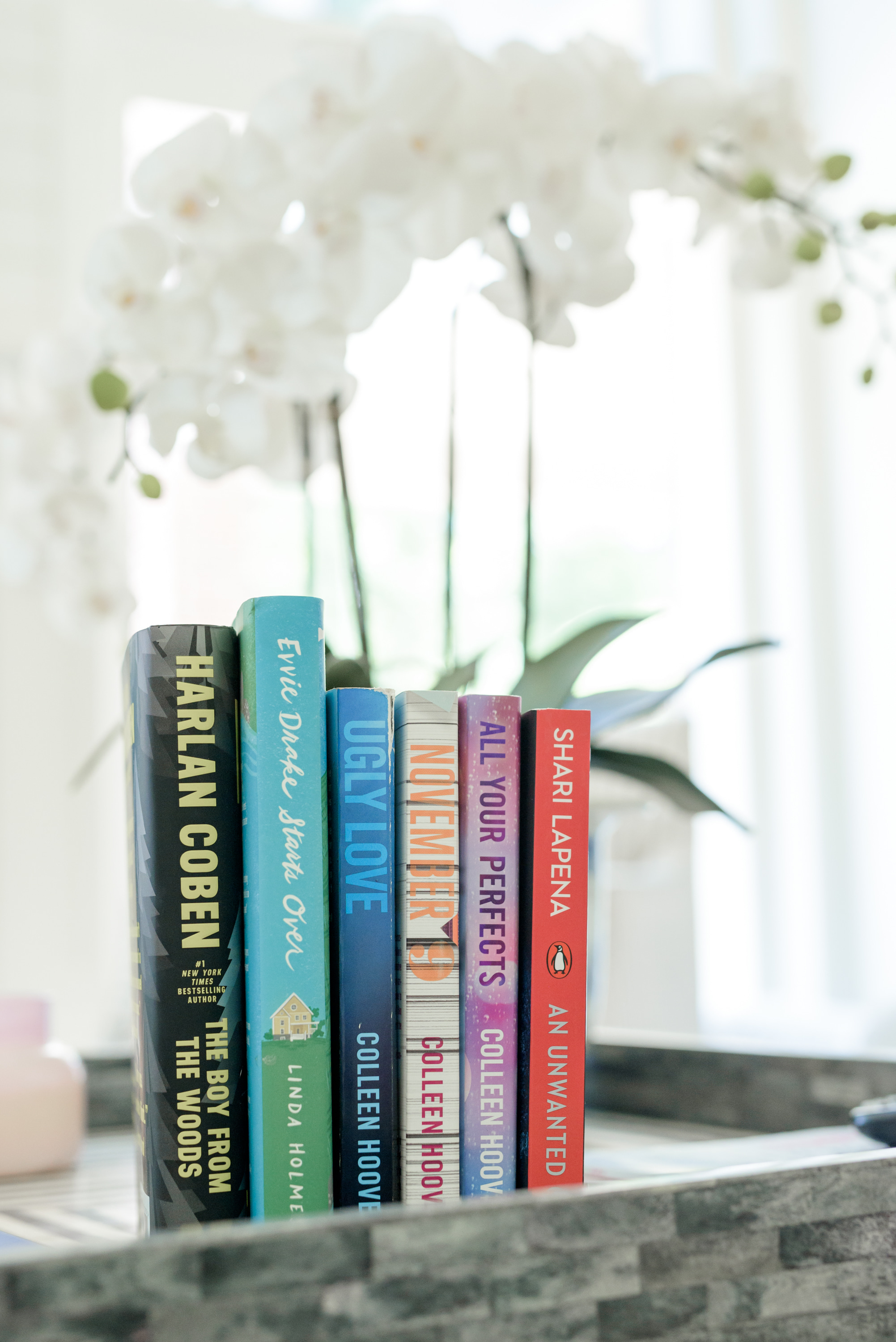 Six Books to Read This Summer
The Boy From The Woods – I love Harlan Coben! I discovered him 12 years ago on my honeymoon. I read one of his books and ended up borrowing a ton more from the hotel library (this pre iPhone) and sat on the beach and read a ton of his books. At this point, I believe I've read almost all (maybe all?) of his books! His books are always suspenseful and hard to put down! This book is a total thriller and it's about a man who is on the search for a missing teenage girl. There are So many twists and turns! It's definitely a great summer read!
Evie Drake Starts Over – I loved this book! It's about a gal who has lost her husband and the story of how she tries to start over. This is a really easy and happy read! It was a nice change from all of my mystery novels!
Ugly Love – A love story with TONS of twists and turns. I literally, as with most Colleen Hoover books, could not put it down!!
November 9 – Probably one of my favorite Colleen Hoover books to date! It starts off a bit slow, but once it takes off, you will find yourself enthralled in this story and unable to put it down!
All Your Perfects – This was a story of an imperfect marriage and al of the struggles that go along with it, but also some amazing heartwarming moments, too! Another great love story, that I could not put down!
An Unwanted Guest – Back story on this book…I started it at 8pm in the bath one night and COULD NOT put it down. I stayed up till like 2 am reading it. Yes, it was that good! Basically a whodunit story about a group of people that are snowed into a hotel one week. Reminded me of the game "Clue" and truly, I could not not stop reading it! I just had to know how it ended!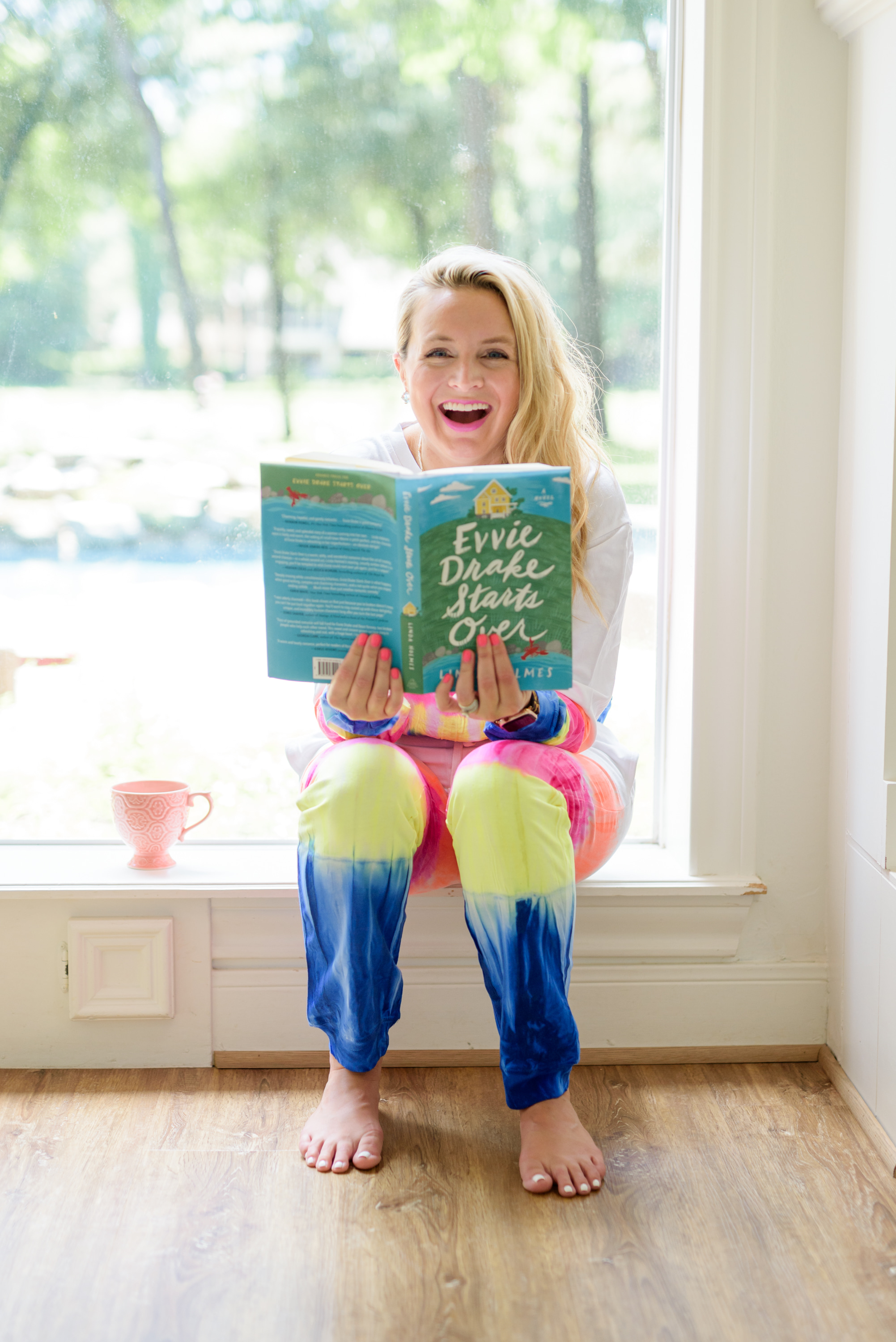 SWEATSHIRT (medium) // PANTS (medium) // BOOK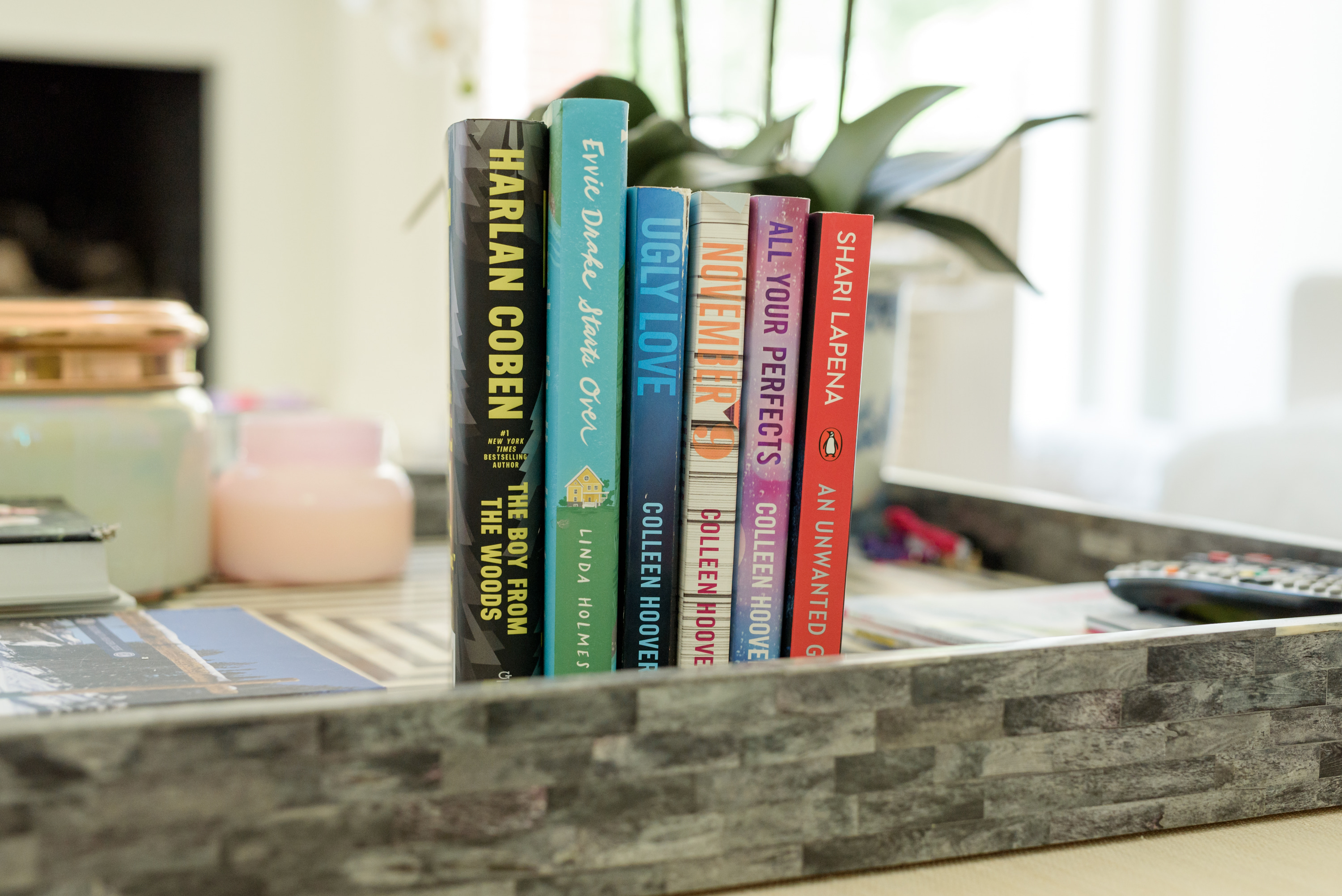 The Boy From The Woods // Evie Drake Starts Over // Ugly Love // November 9 // All Your Perfects // An Unwanted Guest
Have you read any of these books? Anything I should add to my summer reading list? I've read two new books so far this month and have about 10 more on my list to get through!
Have a great day! XO!
If you liked this post, you'll love Fancy Fitting Room Finds and Fancy Fitting Room Finds with Red Dress (so many cute summer looks)
Linkup with US below!!
You are invited to the Inlinkz link party!