This post is sponsored by HSN and ShopStyle. Post ideas and opinions are my own. I love partnering with brands that I love and trust.
Hi friends and happy Sunday! I hope your weekend has been great one! We got to spend the weekend at the lake with friends that we met through summer camp. So so fun! I'm so excited to partner with HSN today to share a newer to me beauty brand that I recent got to try, Korres. It's a Greek beauty brand with products that range from body oil, hair masks to lip gloss and mascara. Korres products are made with natural ingredients, which you know is so important to me. I was super excited to try and few of their products from HSN! Today ONLY, the Meno Reverse Serum-In Cream is available in a super sized edition and it's such an awesome product!
The Meno Reverse Serum-In Cream is great for mature skin…take a peek at what it does!
The 2-in-1 formula targets and plumps the skin with moisture and helps firm the look of skin
Keeps the skin soothed throughout the day while softening the appearance of fine expression lines and wrinkles.
Helps to brighten the look of skin and improves the look of skin's elasticity to promote a more youthful appearance.
Specifically designed formulation texture easily absorbs onto the skin
Specially formulated for mature skin
The other Korres products that I've had the opportunity to try are the olive oil lip balm and the olive oil hair, body and face oil. The olive oil ingredient is wonderful for dry skin, lips and hair! Take a peek at a few of the other Korres products that HSN has to offer and be sure to grab the Meno Reverse Serum-In Moisturizer in jumbo size, too!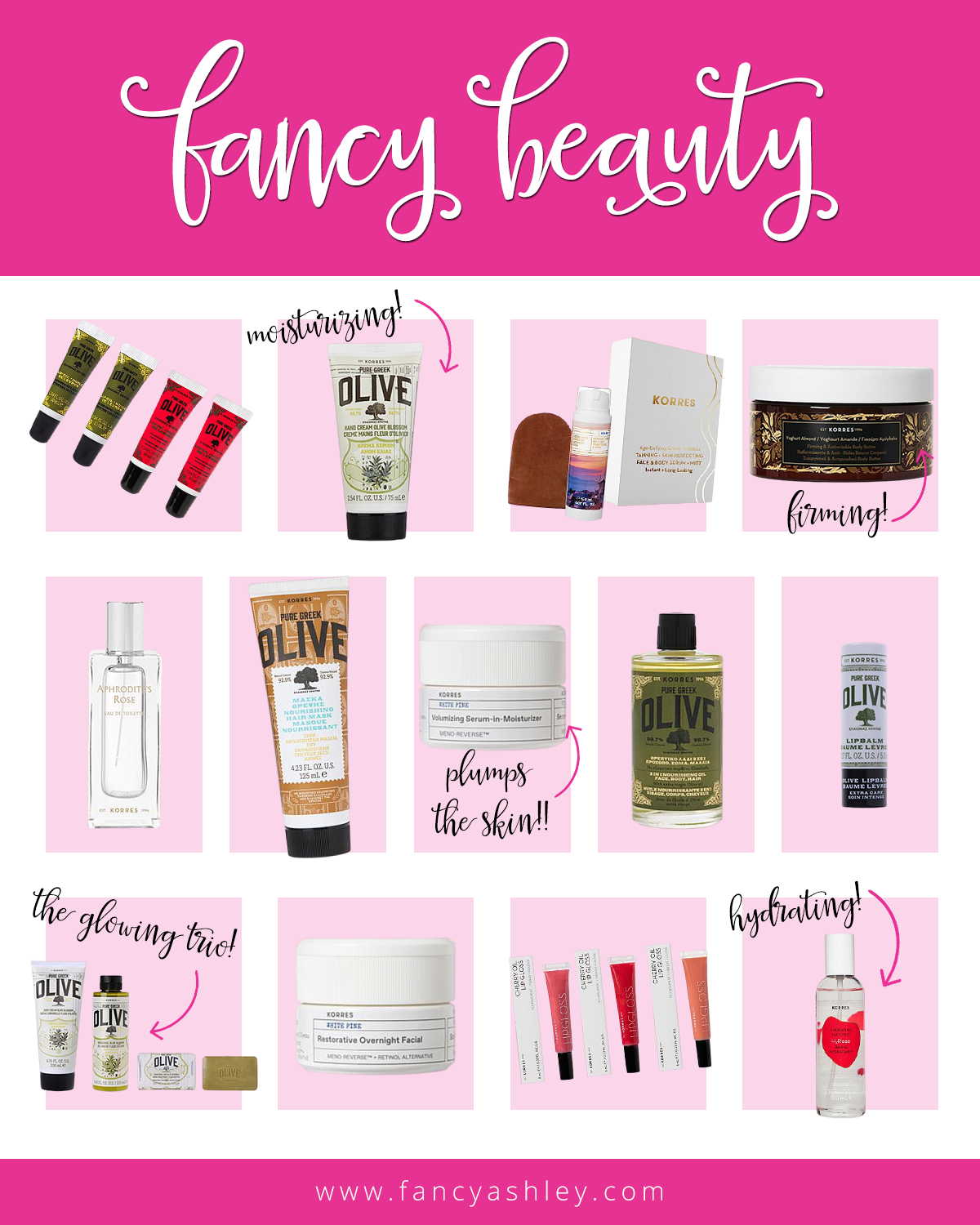 LIP OIL // HAND CREAM // SELF TANNER // SKIN FIRMING BODY BUTTER
ROSE SCENTED PERFUME // HAIR MASK // MENO REVERSE // BODY OIL // LIP BALM
OLIVE OIL TRIO // OVERNIGHT FACIAL // LIP GLOSS SET // ROSE FACE MIST
Have you tried these natural products from Korres yet? Check out HSN'S selection HERE!
Have a great day! XOXO