Hi friends and happy Monday! I hope you had a great weekend! I've gained a significant amount of weight over the past few months. I would love to say I've eaten worse and more, but I truly think most of it is STRESS from the state of our world. All that to say, I force myself to workout daily, whether it's walking on my treadmill or a 20 or 30 minute ride on my Peloton- it helps. It's true what they say, working out helps stress, anxiety and lots of other things. As I try to get back into shape, I have my trouble spots and my core and arms are two of them, so I want to work on those! Years ago, after I had Reagan, I worked with a trainer and she told me "if you do one thing every single day, do 30 pushups." It's something I've done for years, but on and off. I've talked about this a lot over the years and have people join me, but never keep up with it! Well, the week of my 37th birthday, let's start a challenge and do this together! Let's each do 30 pushups a day! You can do them regular or modified (on your knees, on a bench, etc), any way you do them, it counts! Print out this printable and tape it to your fridge, your mirror or wherever you'll see it daily as a reminder! Let's do this!
30 Day Pushup Challenge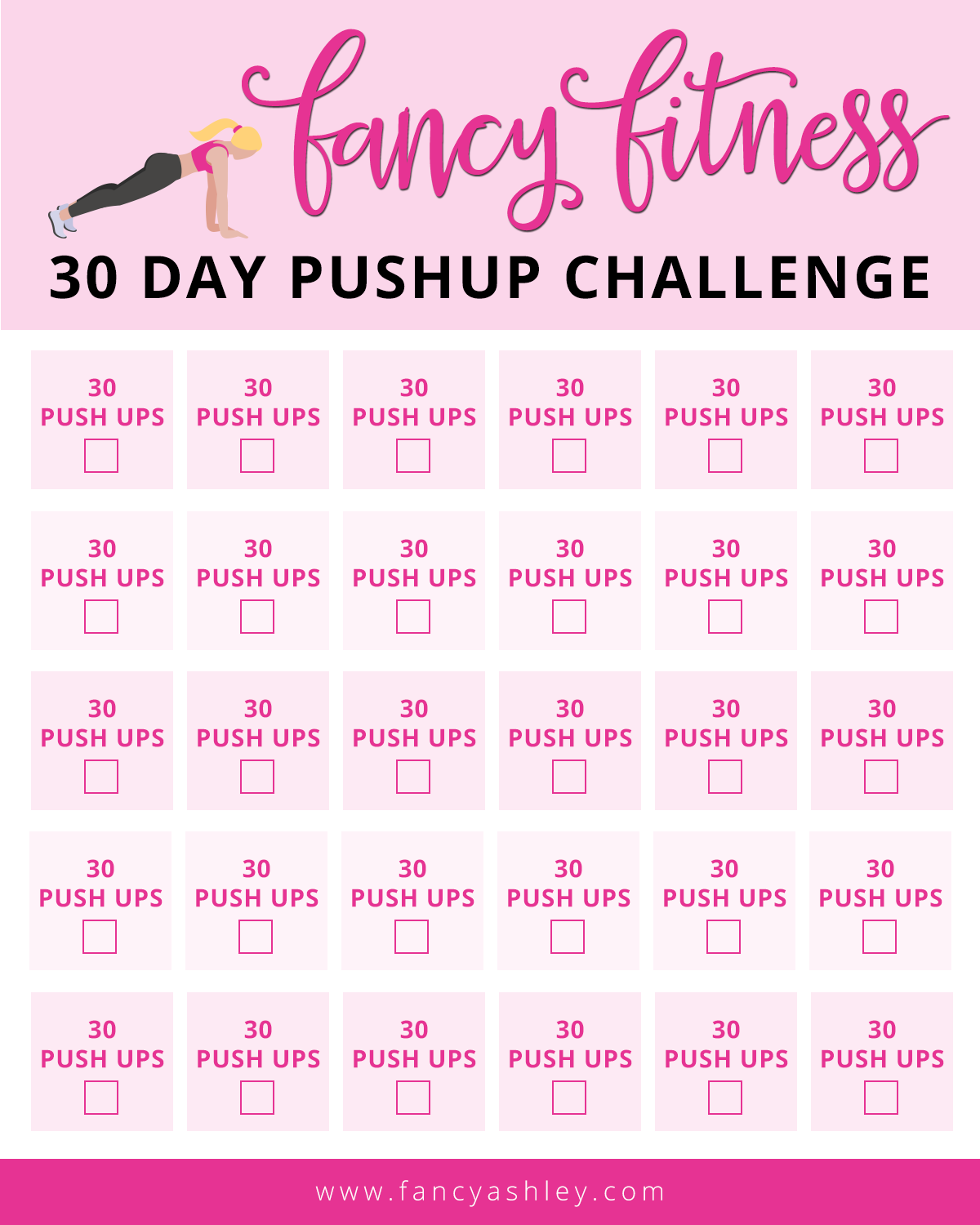 Fancy Fitness Push Up Challenge- CLICK TO PRINT!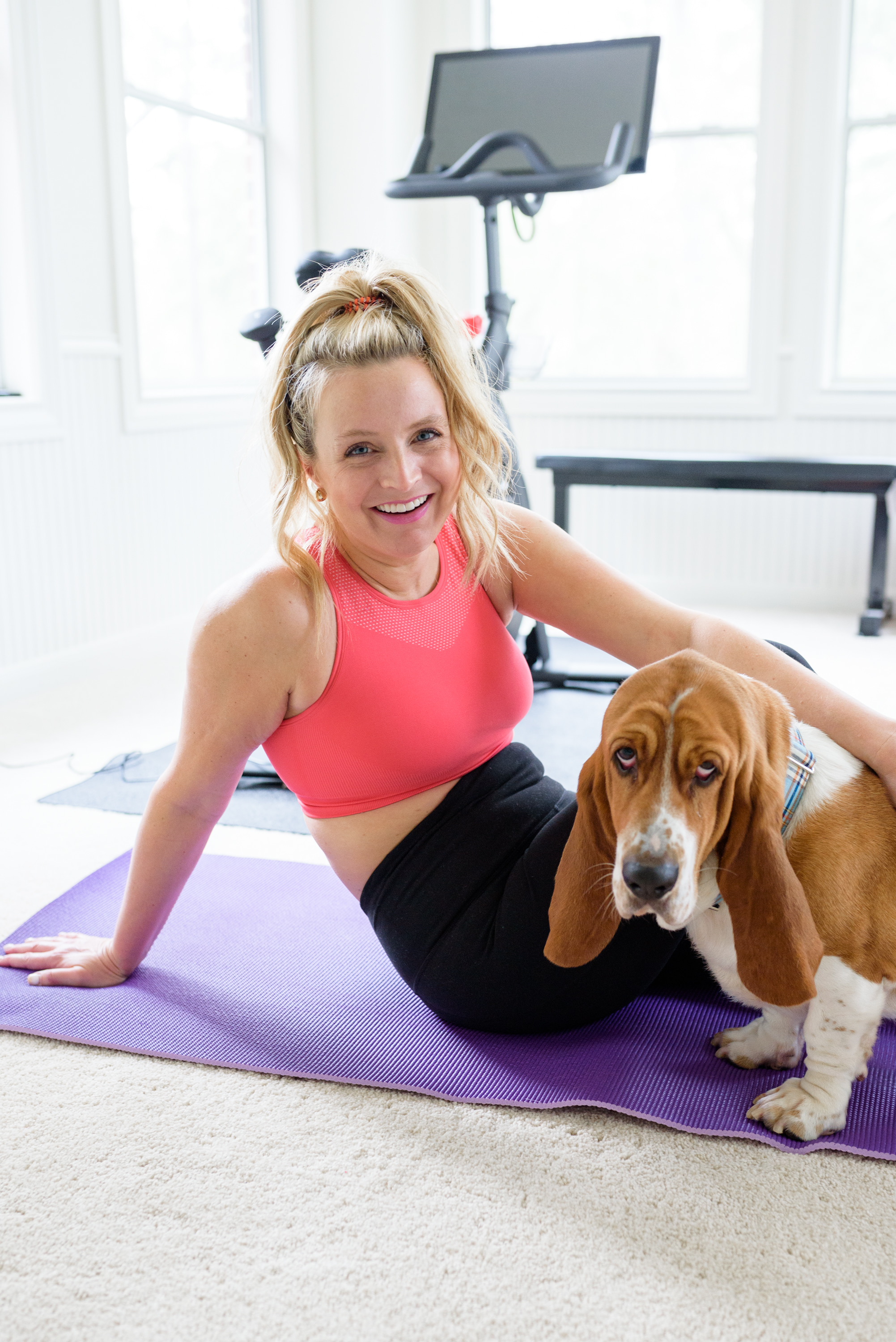 SPORTS BRA // LEGGINGS (both on sale) // YOGA MAT
So, are you in?! Will you do this pushup challenge with me?
Have a great Monday! XO!
Need some new workout gear? Shop some recent favorites below!

If you liked this post, you'll love Nordstrom Anniversary Sale and 11 Things I'm Loving Right Now!