Hi friends and happy Tuesday! I hope you had a wonderful weekend! I'm excited to share my master bathroom reveal with you today! To give you a little backstory, we bought this house almost 4 years ago and while we renovated a few things, like the kitchen, right away, a few other projects had to take a backseat. Budgets, timing, etc. So, last fall, we decided to finally tackle our master bathroom. All that was left to do in this house was the master bathroom and all 3 upstairs bathrooms (which we started this week) and if you've ever done a bathroom, you know they can be pricey, because tile work is pricey! So, a year ago, we had contemplated moving and truth be told it's never really off the table for me, but because of this our grand bathroom blowout plans got pushed aside because I didn't want to go nuts on the space if we didn't stay here.
Master Bathroom Design Plans
Our new plan, was to just update the finishes to go more with the current look of the house. Again, I wanted to pick very basic finishes because you just never know what someone might like (if we ended up selling it). We had to purchase three HUGE marble slabs for our kitchen remodel and I saved (hoarded…lol) the leftover because I knew I would want to use it in our bathroom one day! We had the EXACT amount to do countertops and the bathtub surround and the shower bench- MEANT TO BE, I tell you! I had my cabinet guy build me new boxes to house our sinks and we did the exact same layout as it was. We just added the shaker style cabinets to match the rest of the updated house. This bathroom is massive, so my original plan was to build a massive shower…but again, that's another project for down the road, if we stay here. For finishes, I did a basic subway tile for the shower and lots of polished chrome with some brass mixed in. I do love mixing metals, but also just love polished chrome in a bathroom. We ended up with a very basic white hexagon tile on the floor because anything marble related seemed to compete with the counters which I didn't want. I kept the same MASSIVE bathtub and we just updated the hardware and marble top! We added a good amount of shiplap on the walls and ceiling for texture and blasted it all with my favorite white paint color!
All in all, we are thrilled with the space and love how it looks! It's just a lot more bright and white, which is the look I really go for in this house anytime I update it! I will link all sources at the end of the post. Take a peek at the before pictures…
Master Bathroom Before
It was really dark and dreary feeling/looking. I always say a little white paint can go a long way!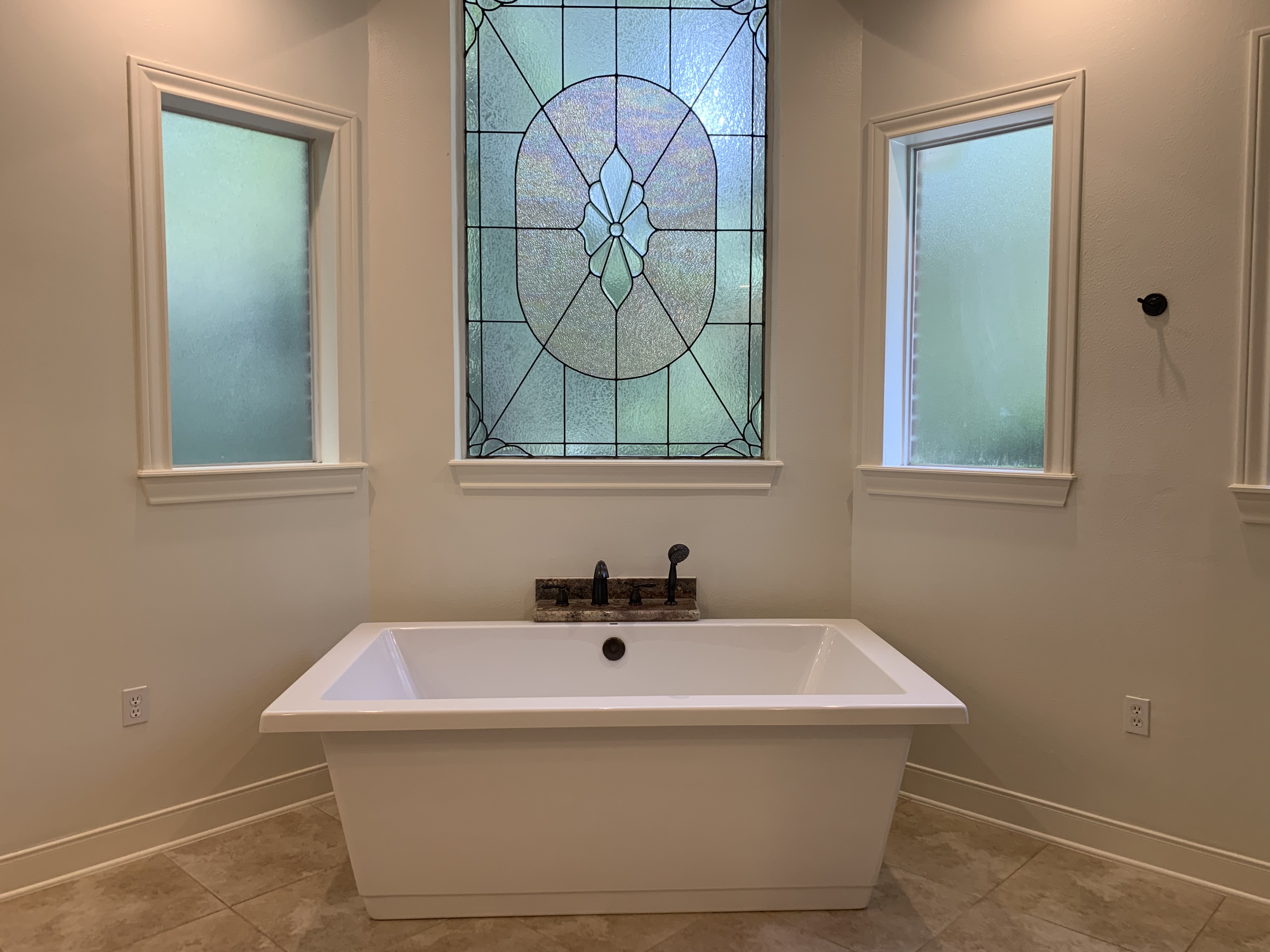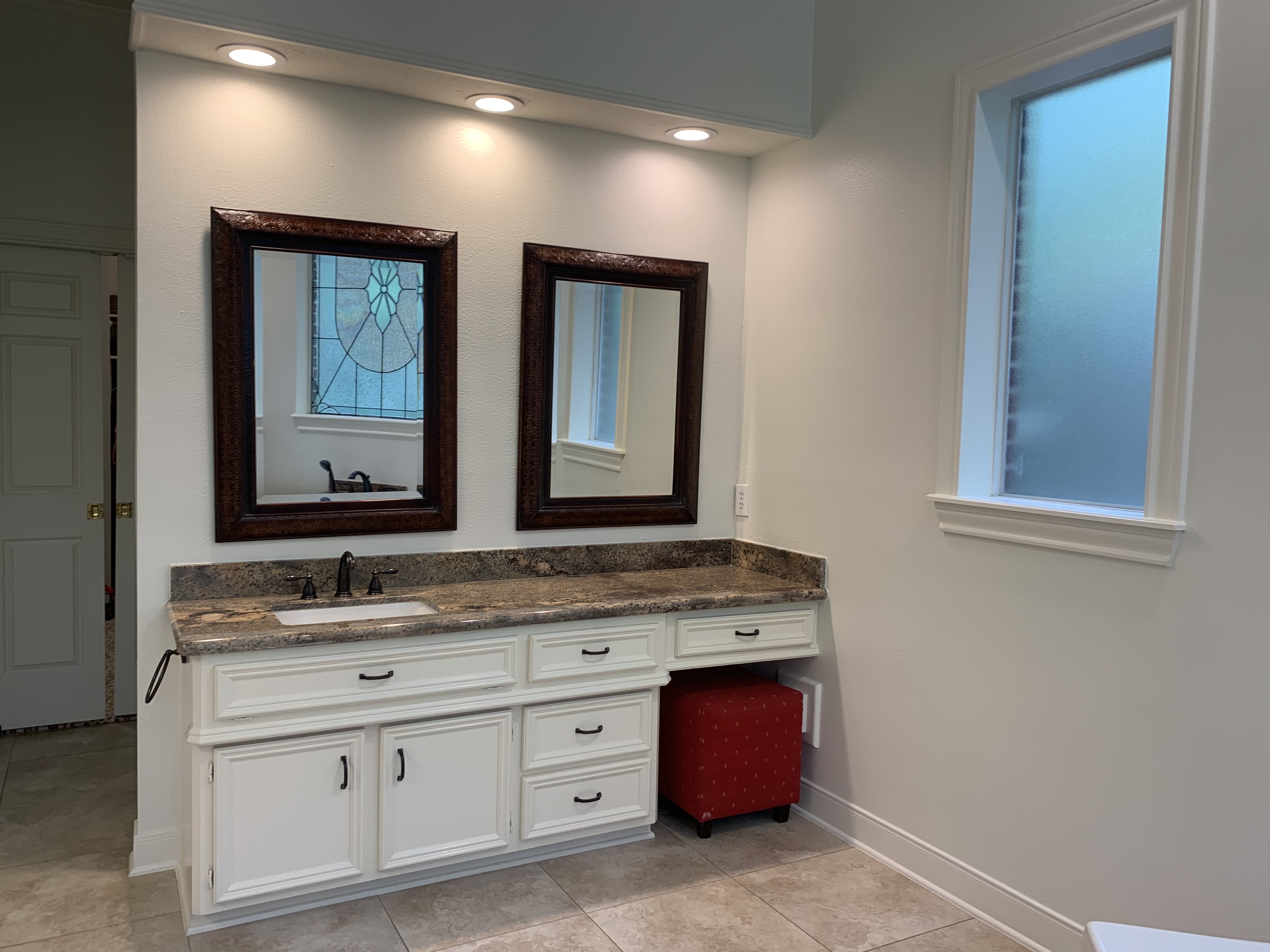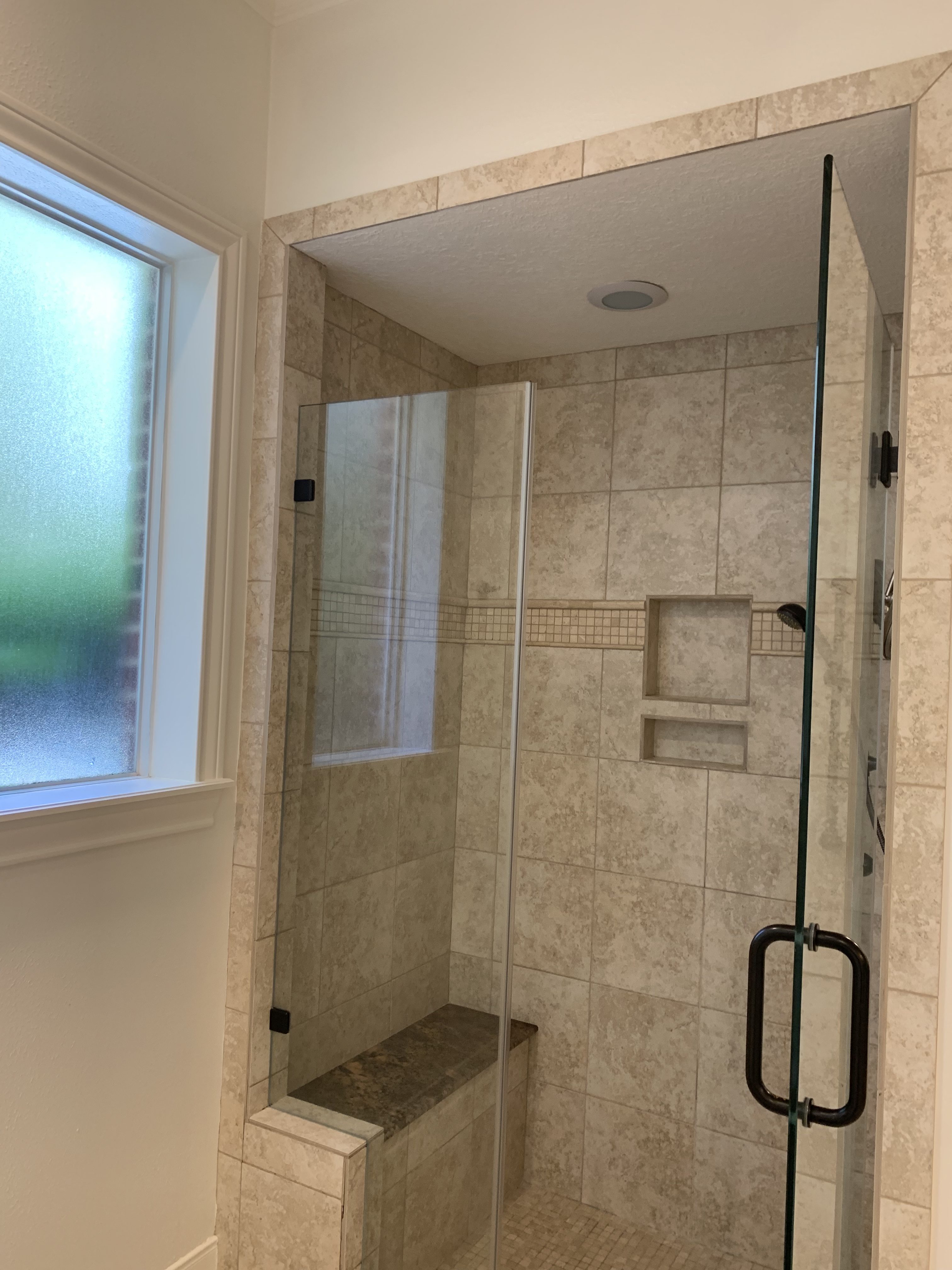 Master Bathroom Reveal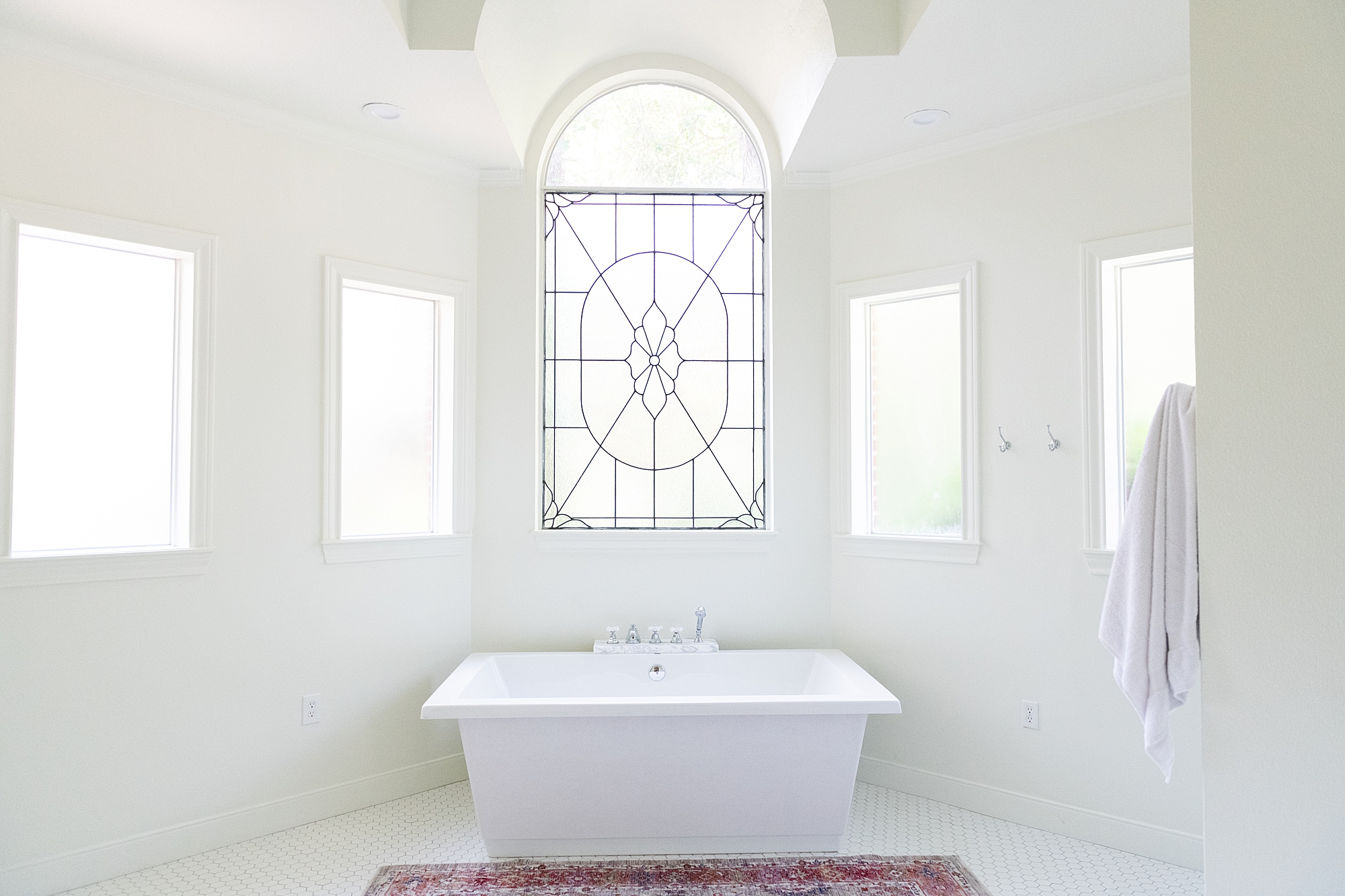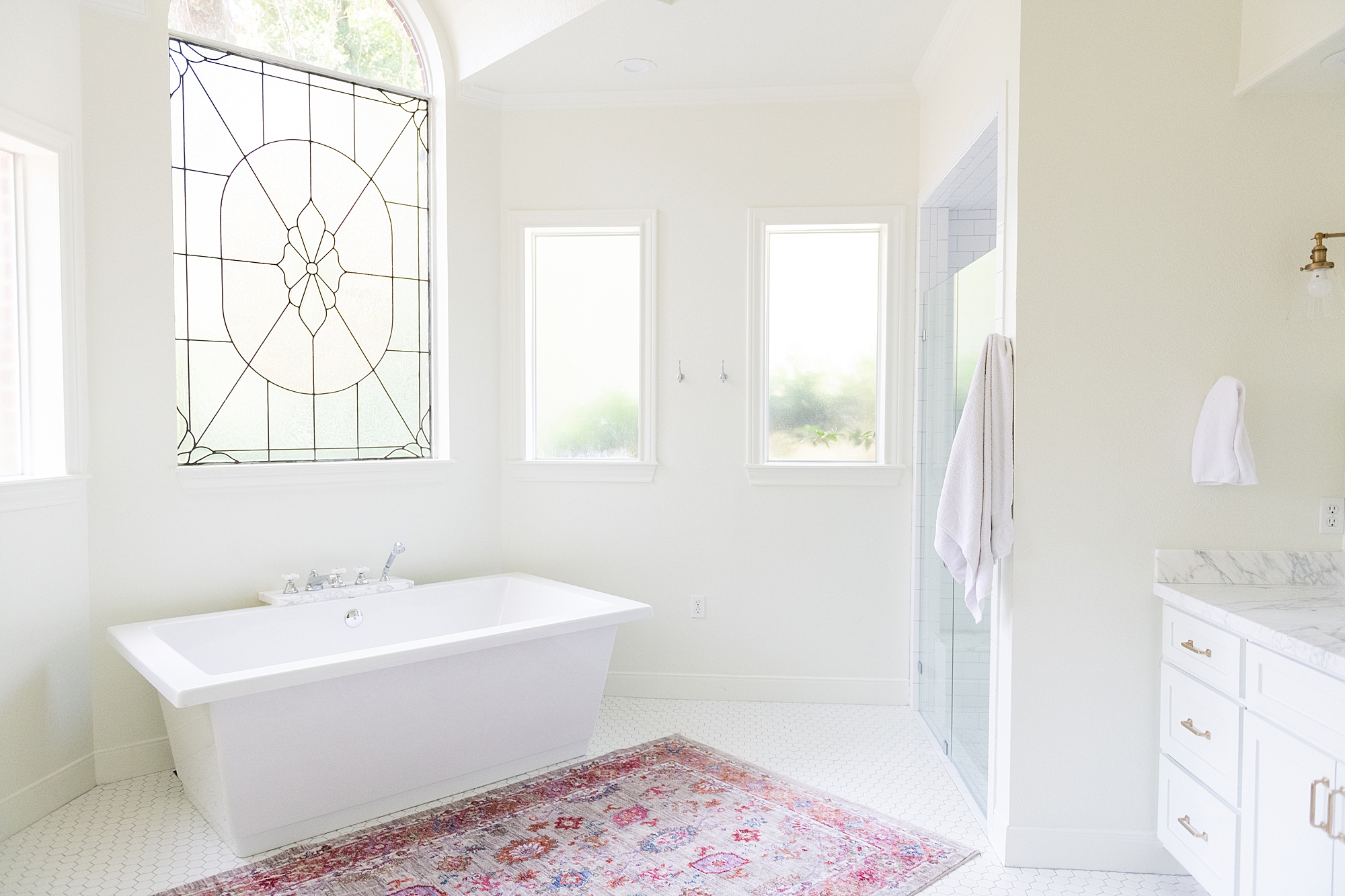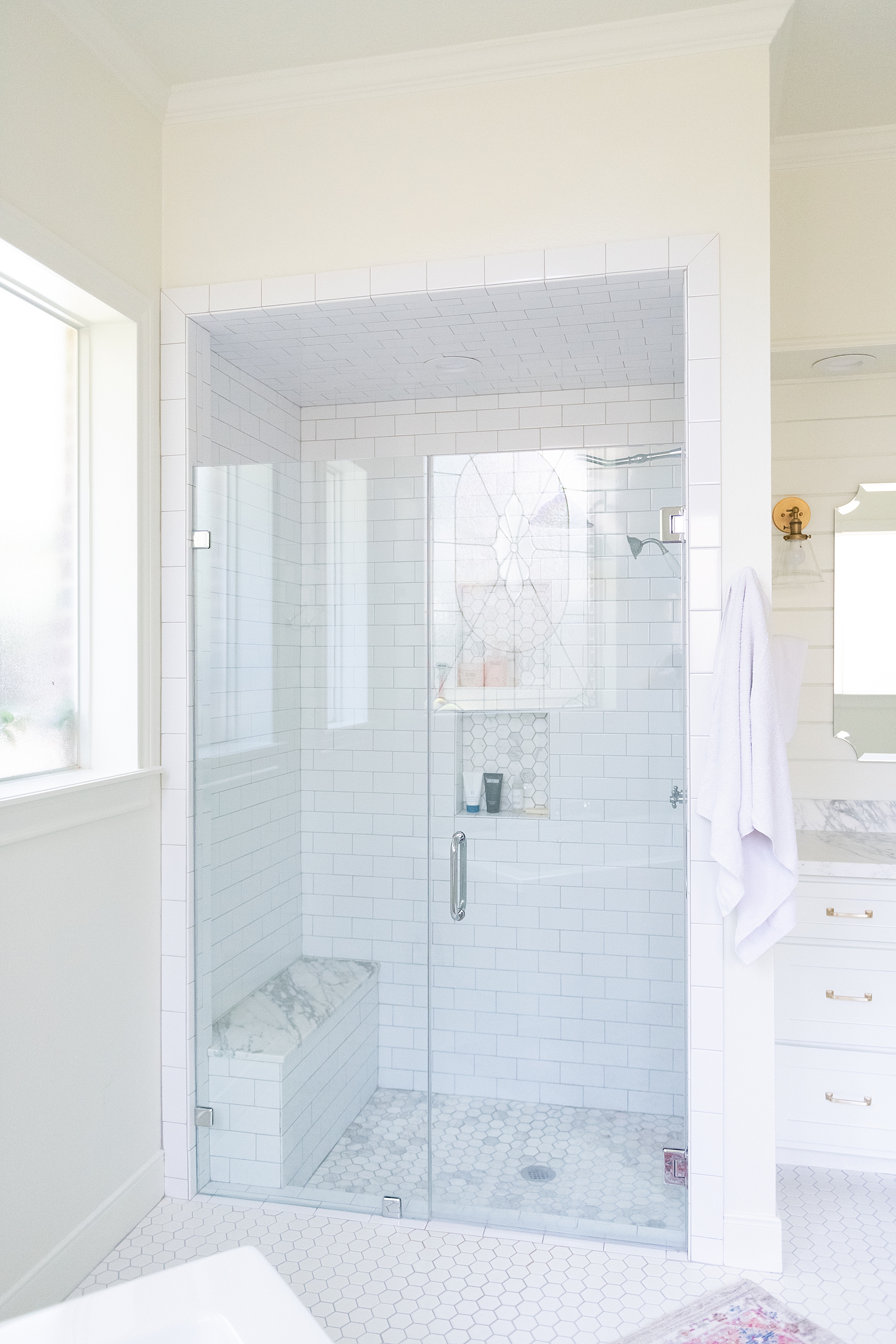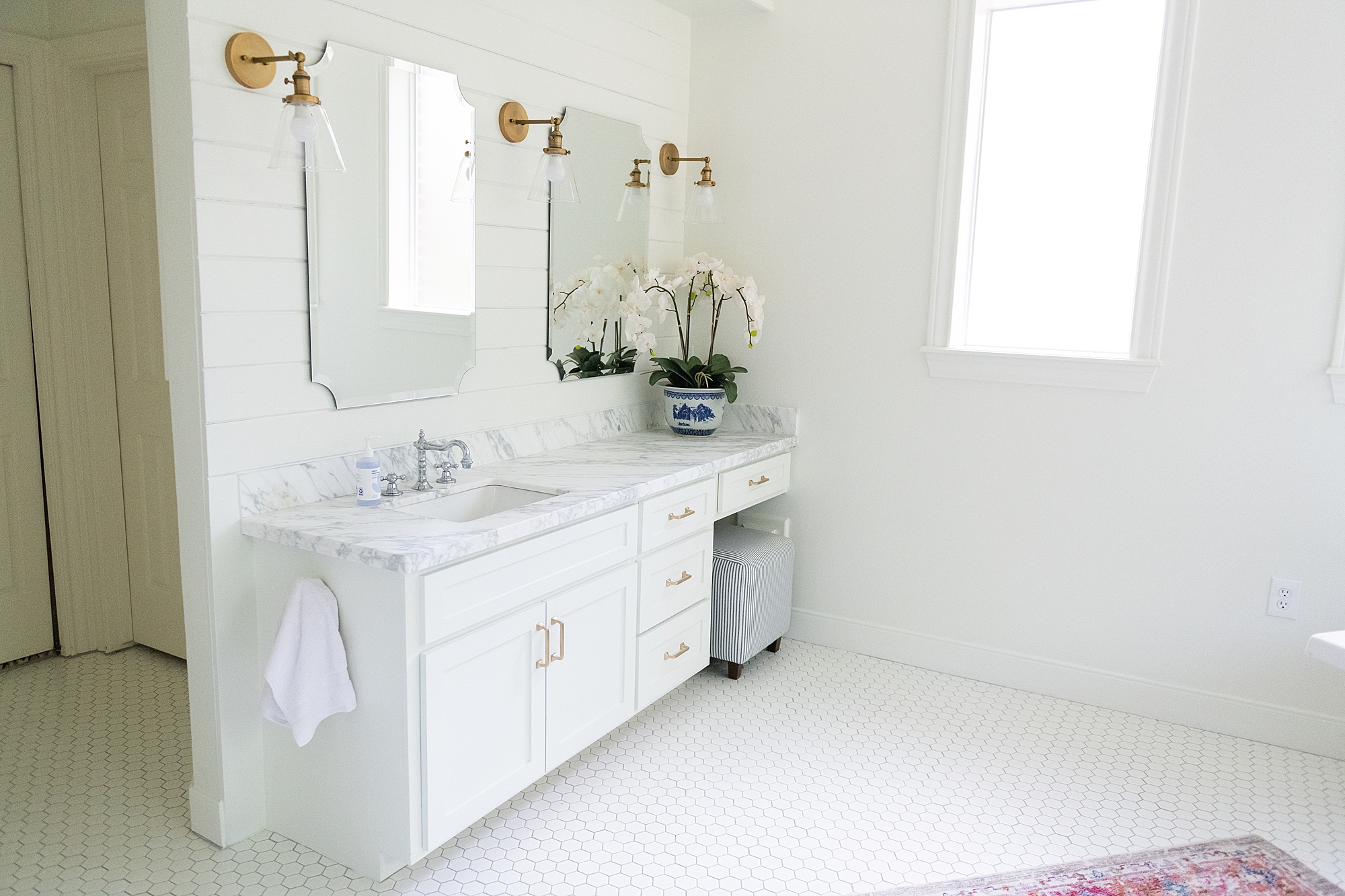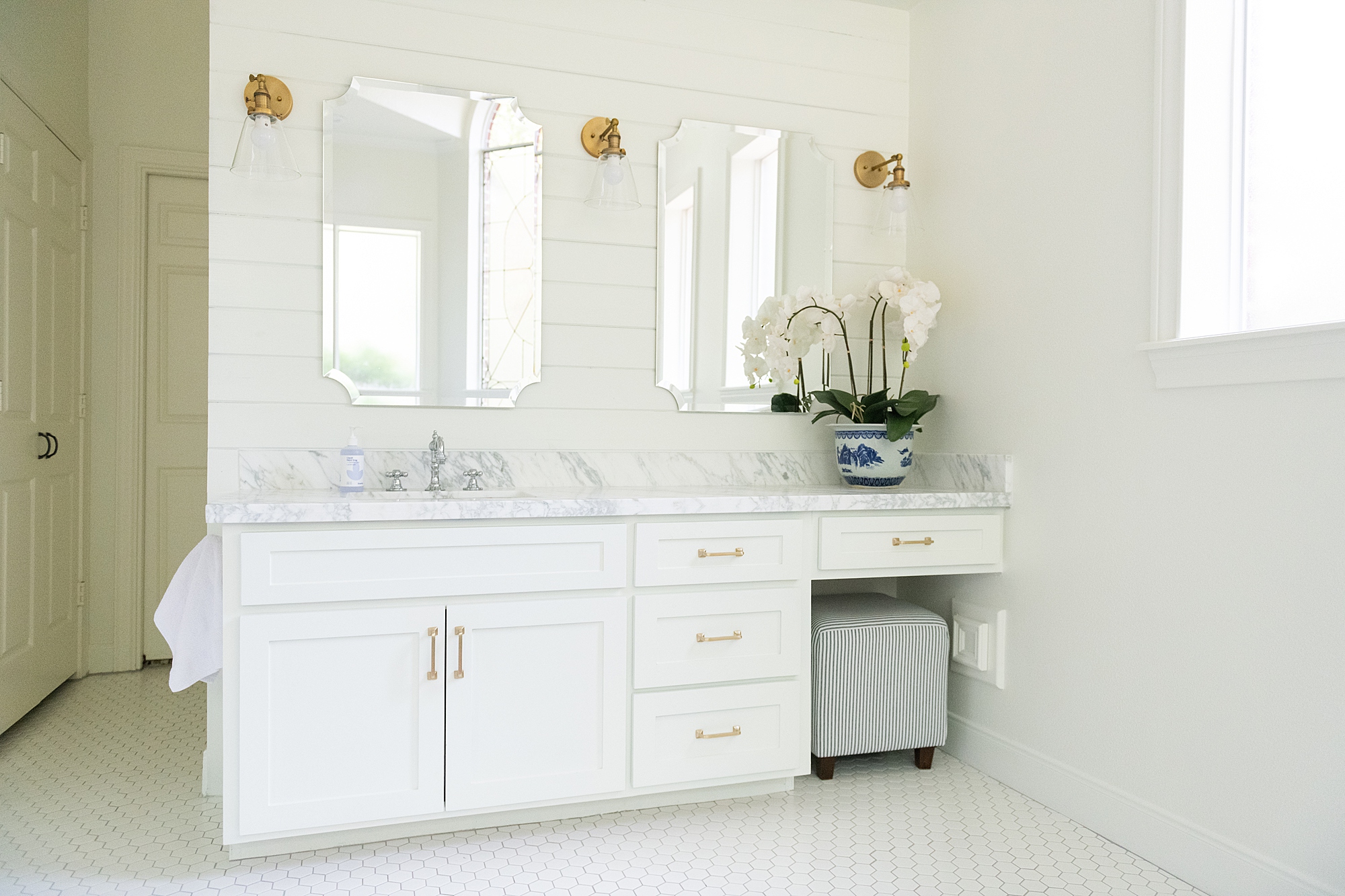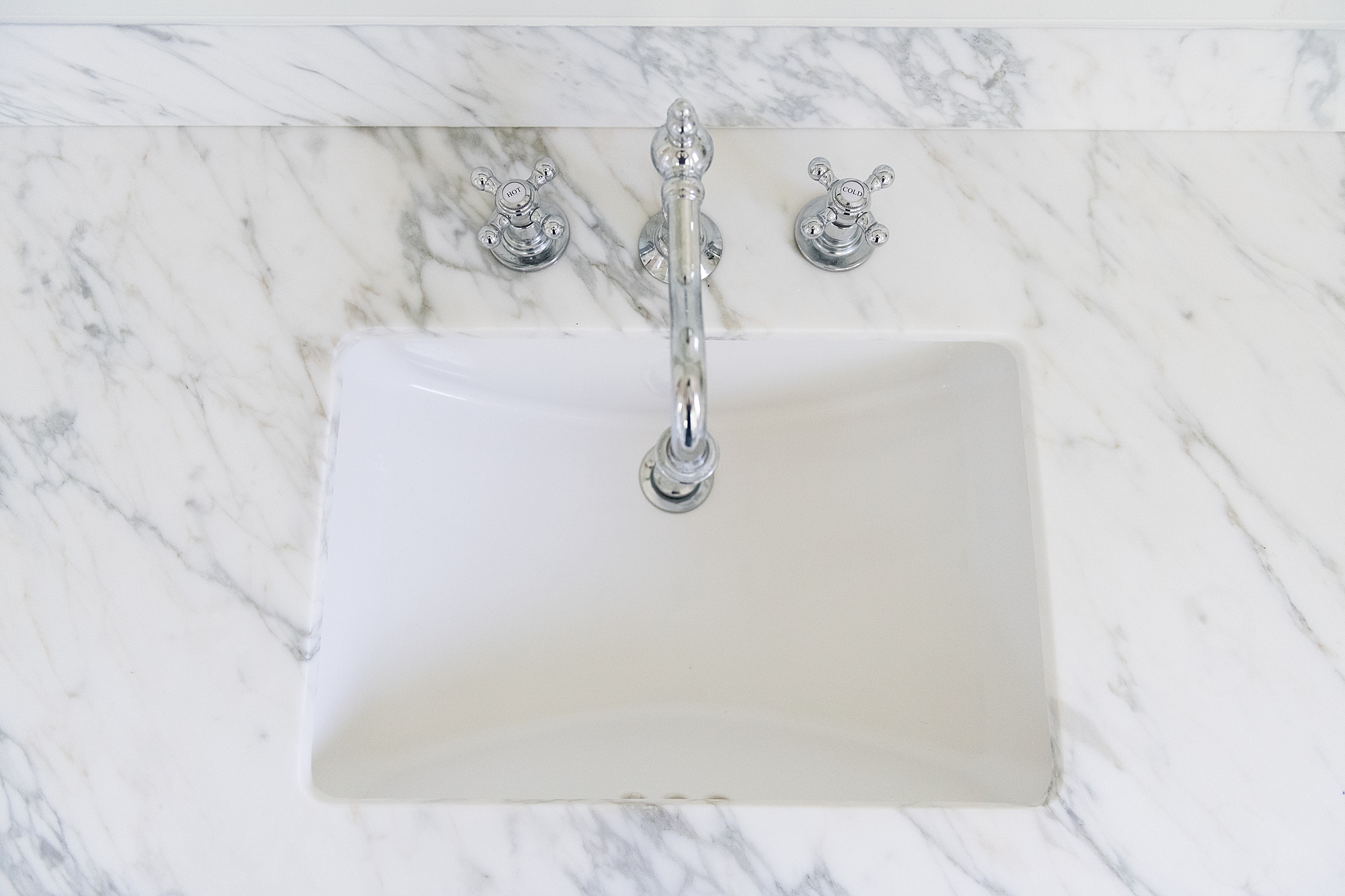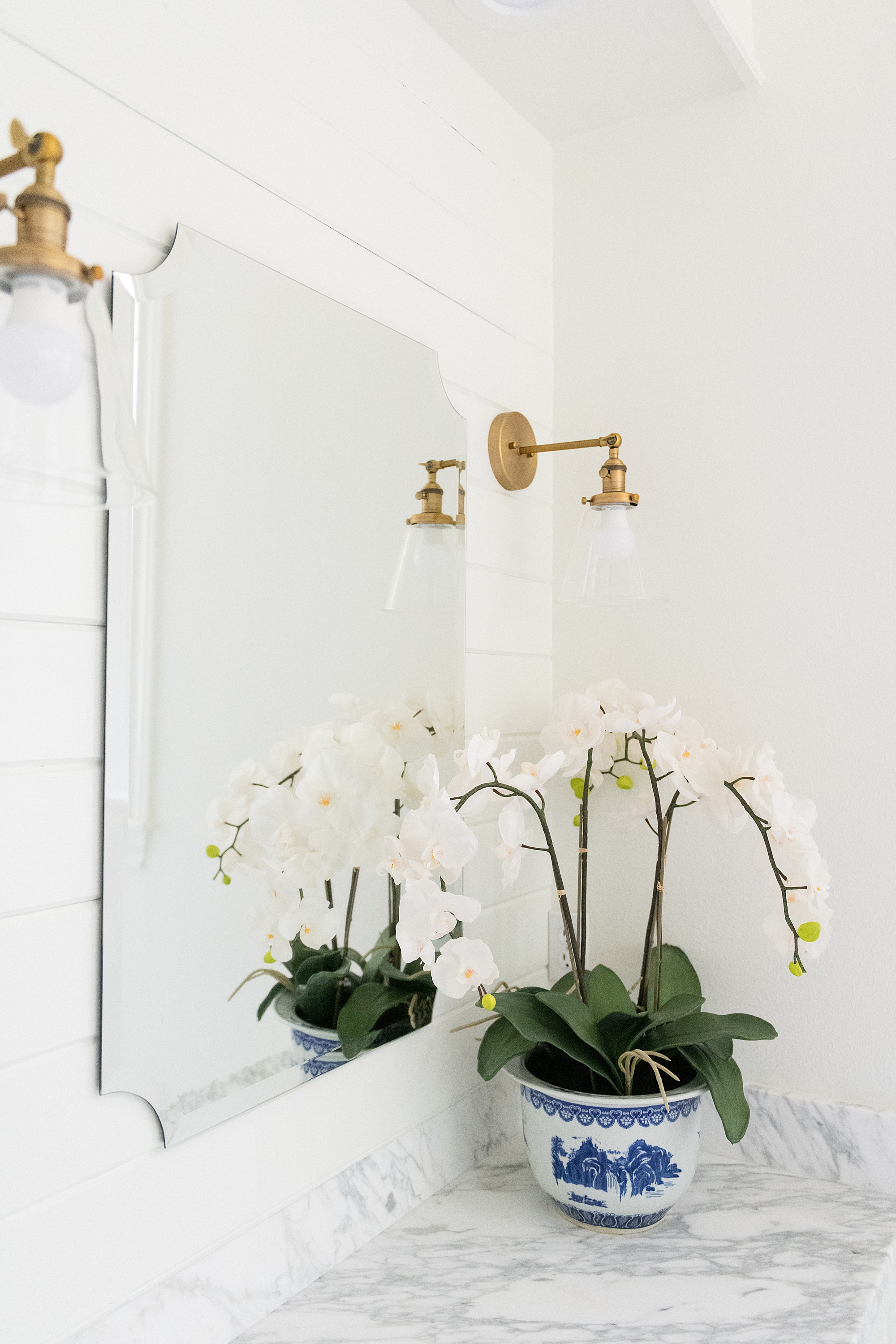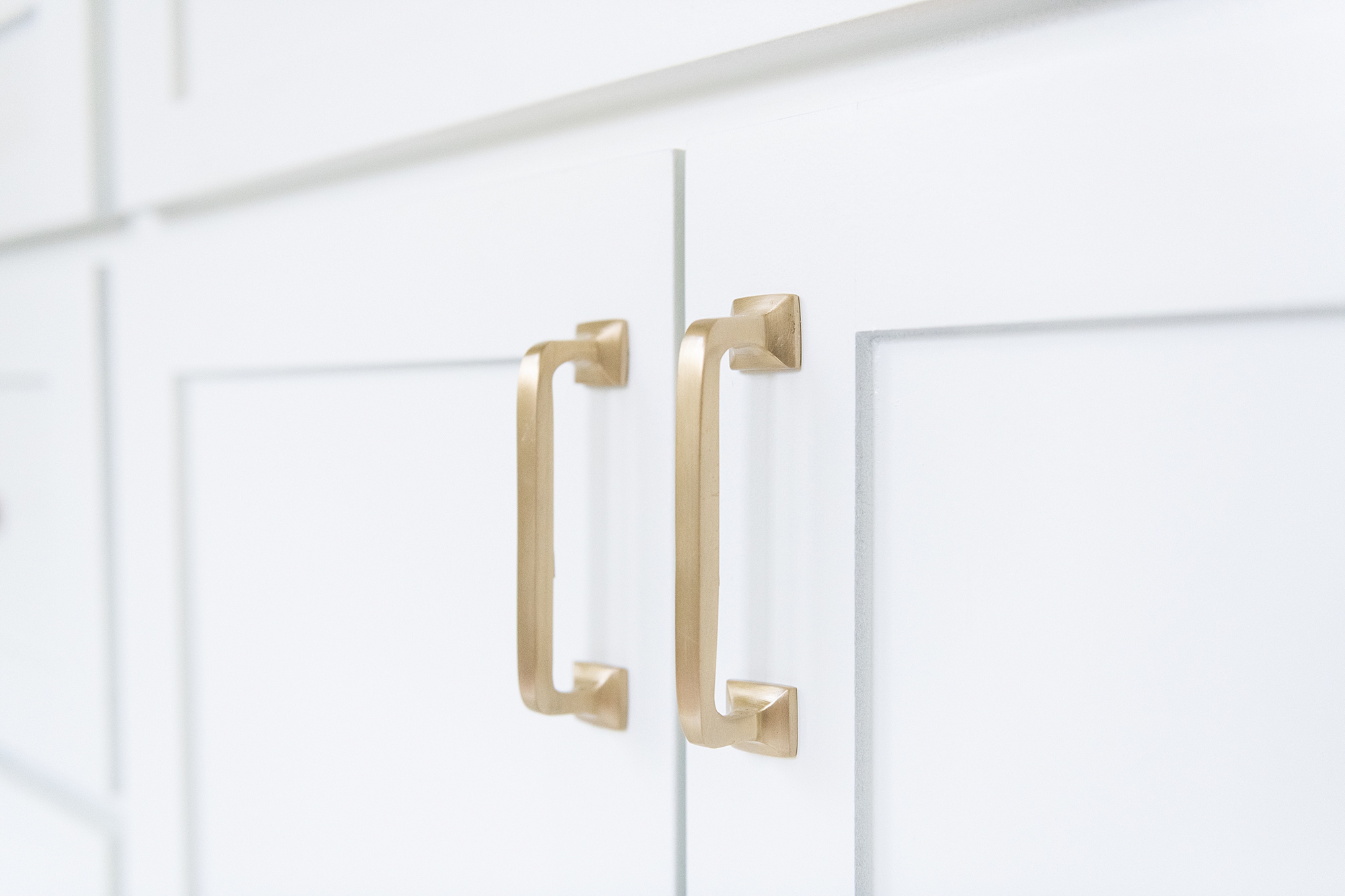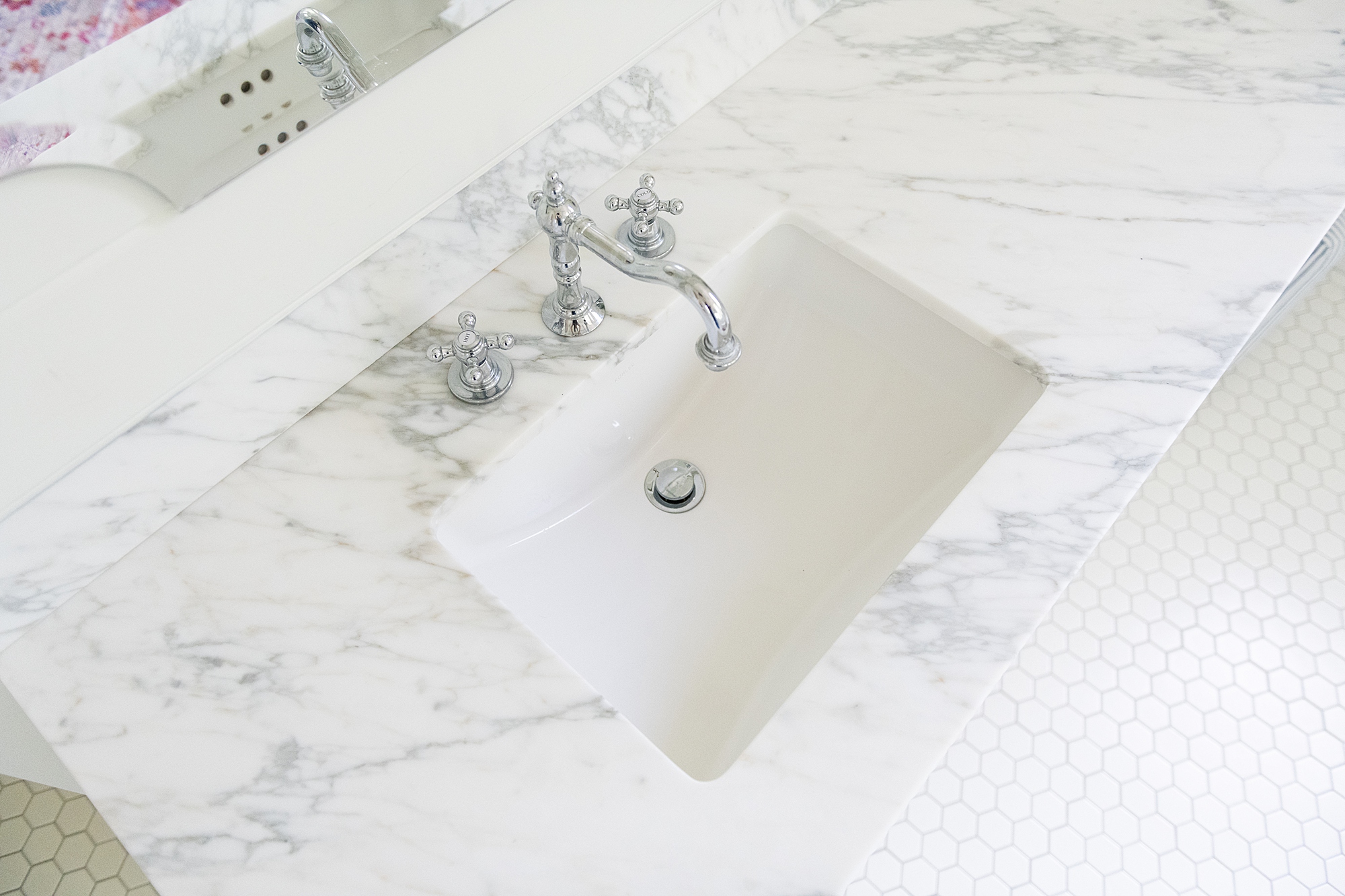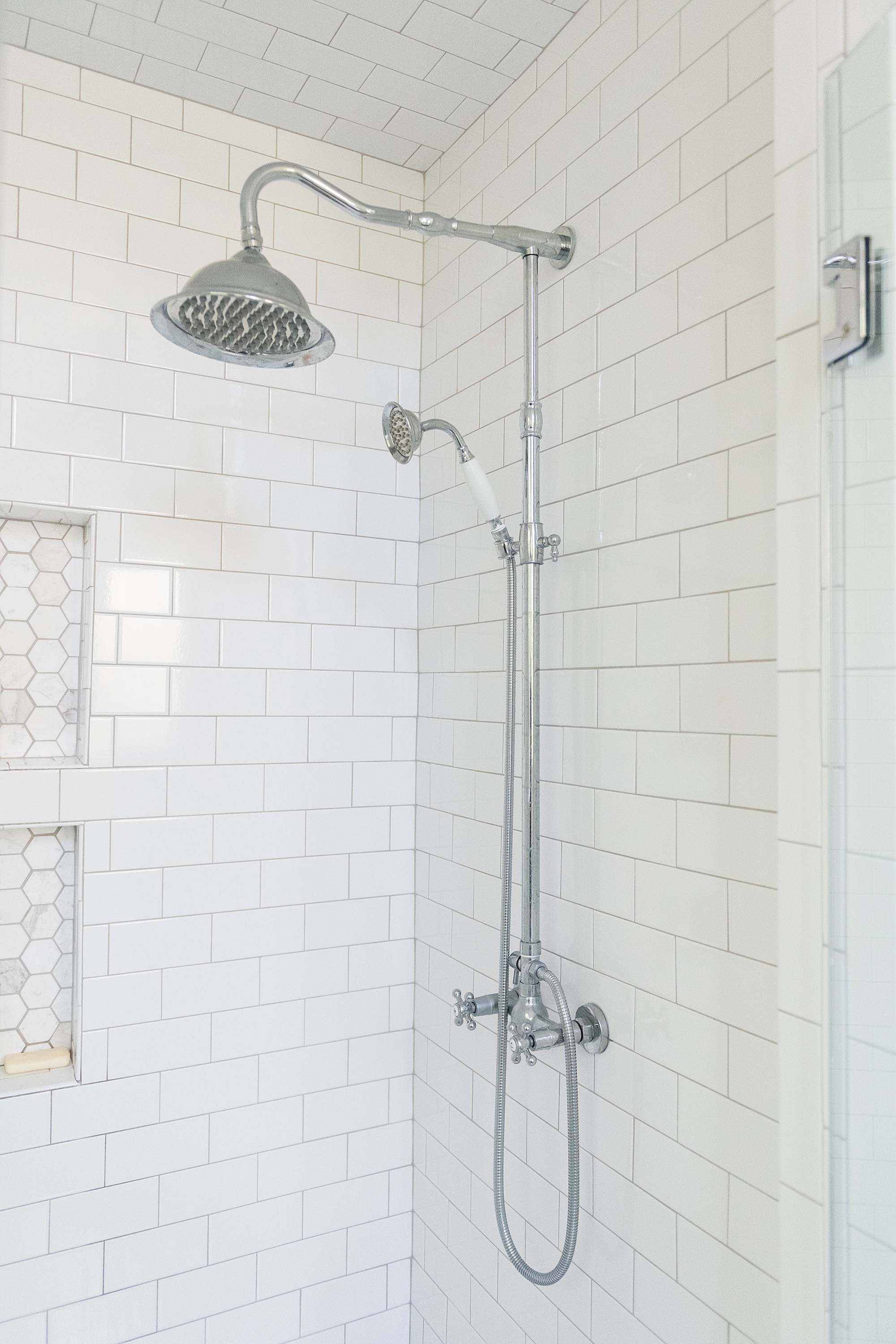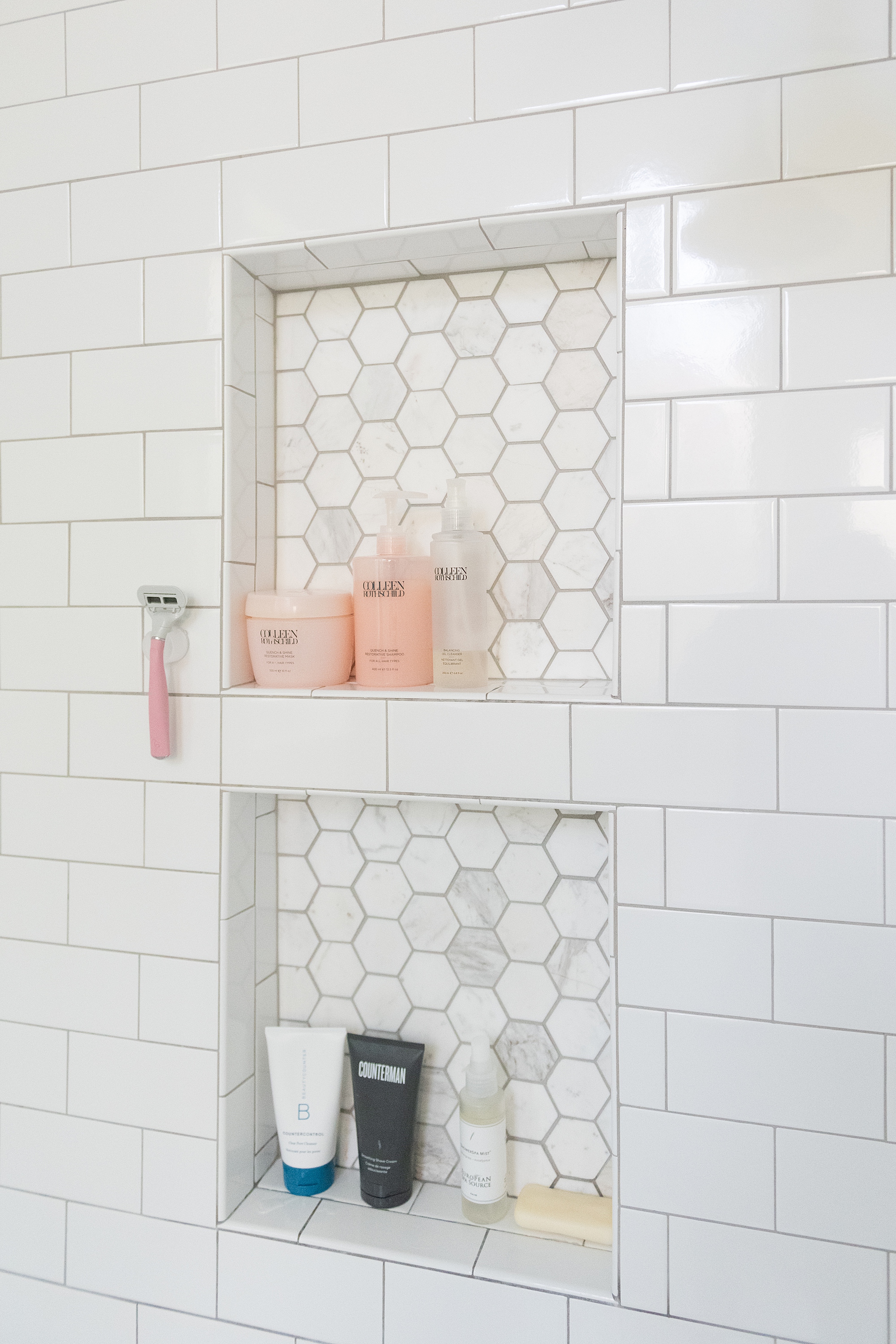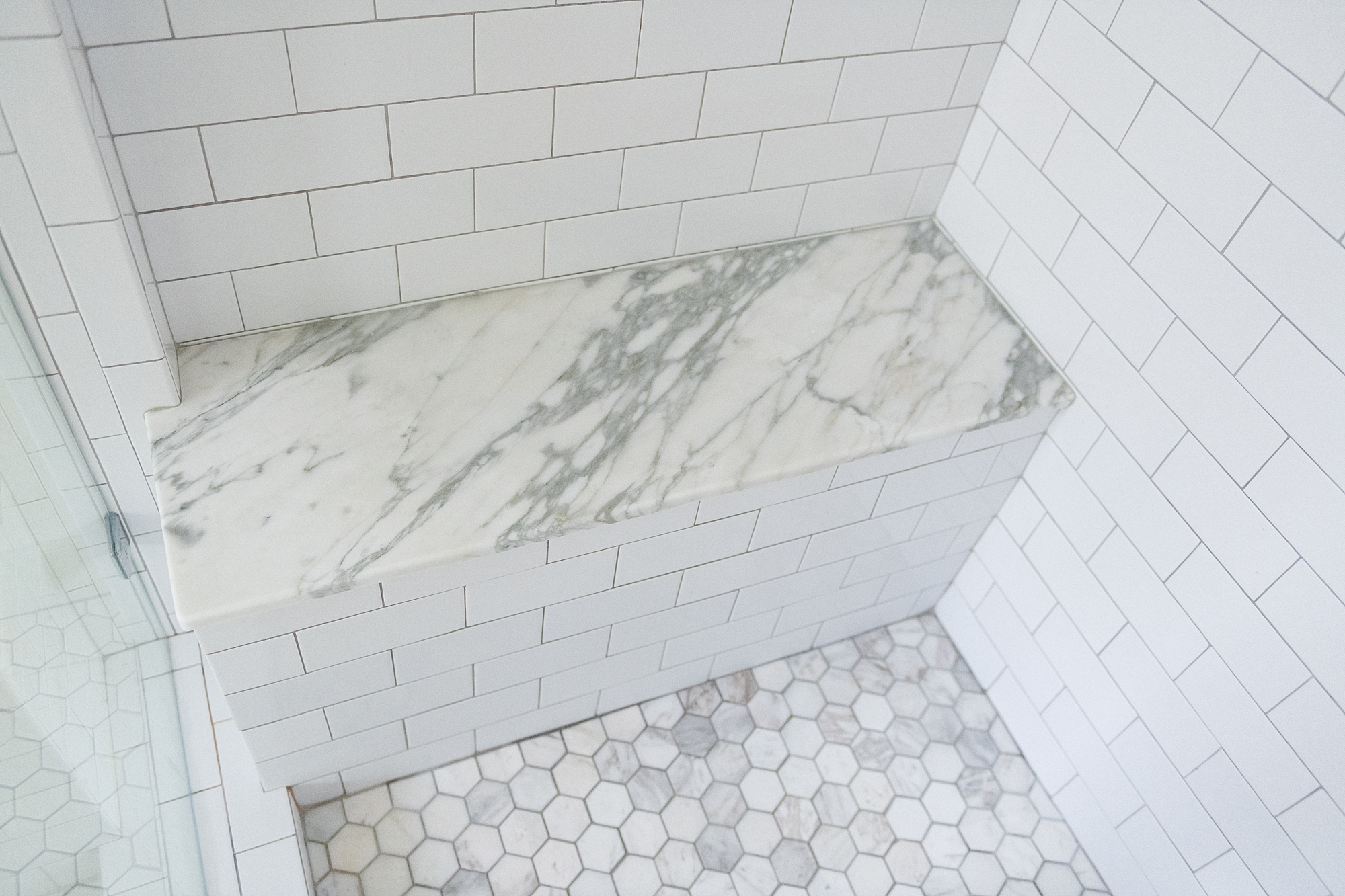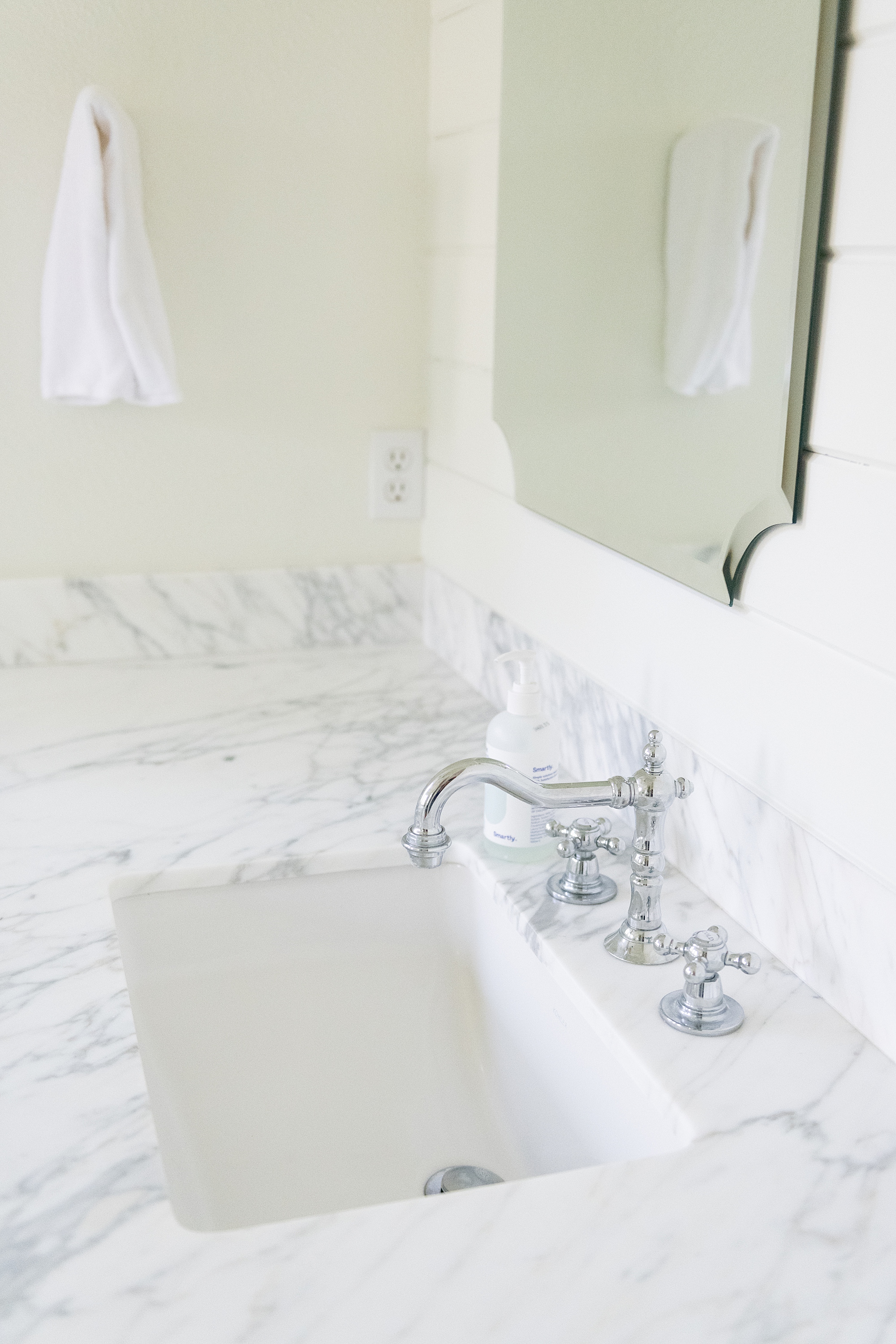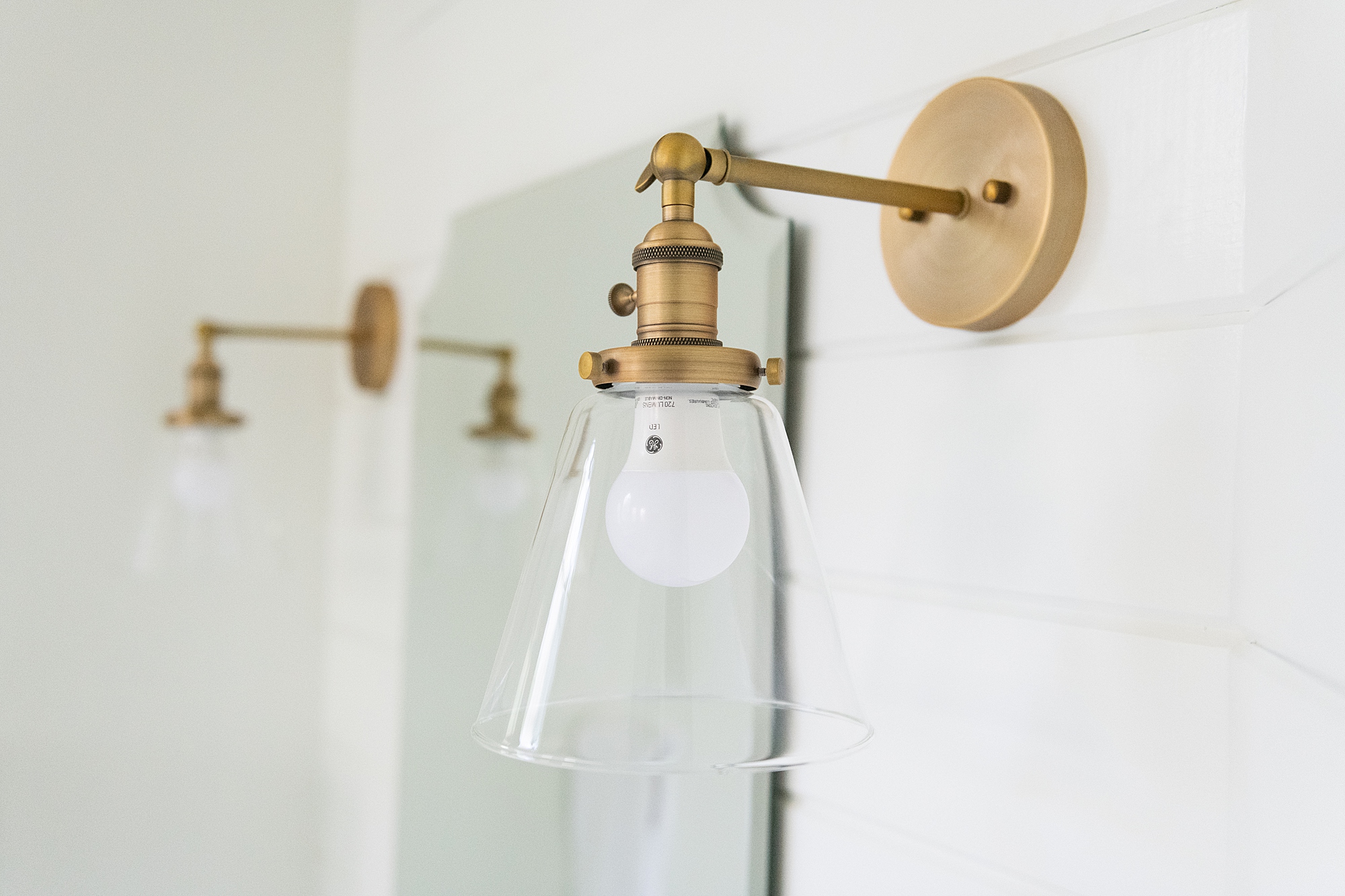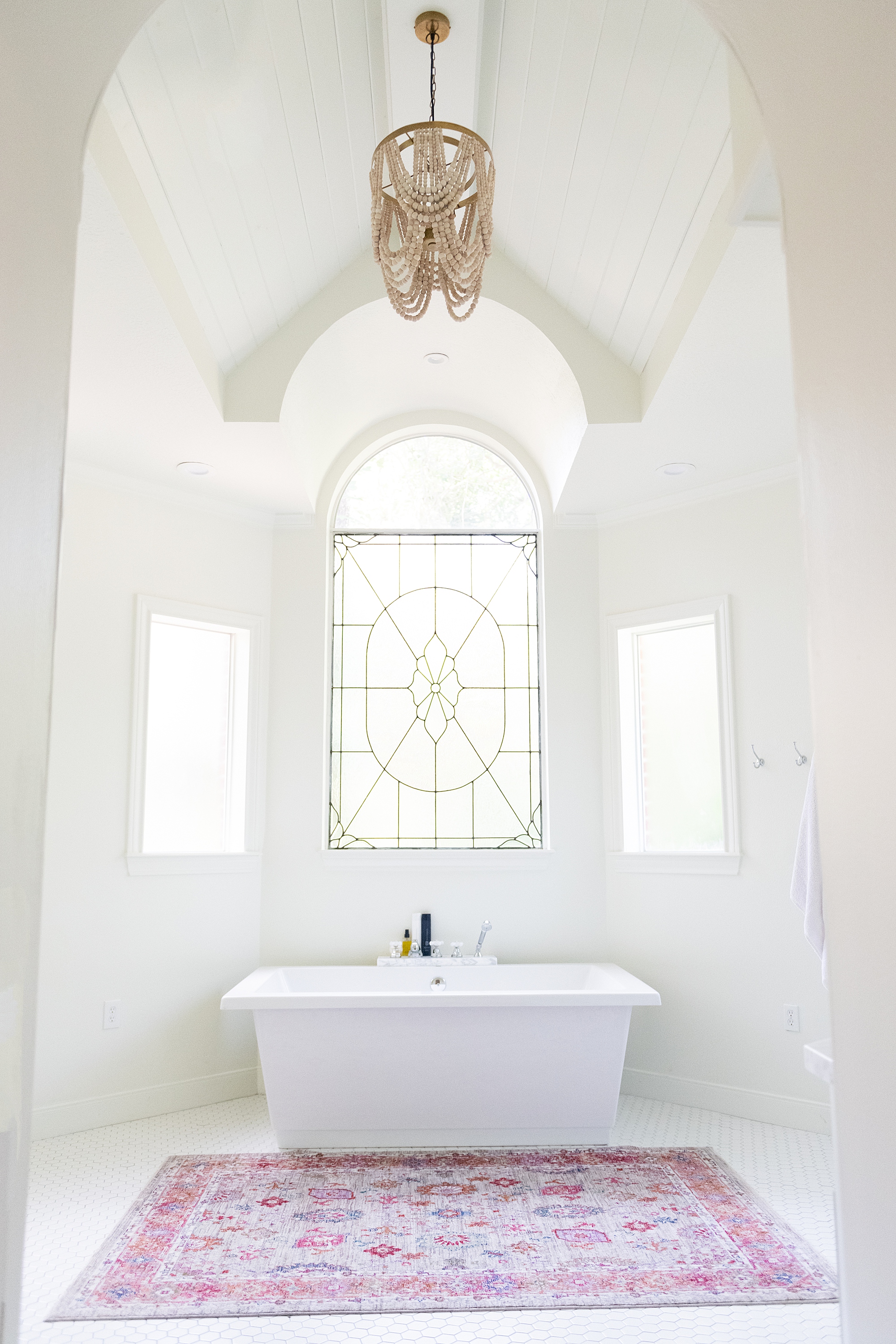 Bathroom Sources
MARBLE HEXAGON TILE (shower floor)
SUBWAY TILE (shower walls)
PAINT COLOR: White Dove by Benjamin Moore
Are you as amazed at the transformation as I am? Like I always say, a little white tile and paint can make a HUGE difference!!
Have a wonderful day! XOXO
If you liked this post, you'll love Master Bathroom Design Plans and Office Reveal!