This post is sponsored by Walmart. I love partnering with brands that I love and trust. Opinions and post ideas are always my own. 
Hi friends and happy Wednesday! I hope your week is off to a great start! After my pantry reorganization last weekend, I am in full on organize and purge mode and trying to decide what to do next! I'm so excited to be back to partnering with Walmart this month! As you know, they are one of my favorite places to grab awesome items and awesome deals! I partnered with them SO much over the past few years and was thrilled to work with them again!   There are a few brands that I am obsessed with at Walmart– Scoop, Sofia Jeans and Time & Tru. I have gotten so many good things from these brands over the past few years. I've gotten some of my favorite fall shoes from them and lots of other great stuff and I'm so excited to share these three fall looks with you today! Walmart is one of my favorite places to grab on trend items at great prices. I literally got three awesome pairs of fall shoes and none of them were over $50! They are adorable, fabulous and comfy, too! Plus, I was able to grab some of my favorite jeans from last fall, in a new wash and I grabbed an adorable dress and two cute tops!! Take a peek at these fall looks from Walmart! You will love them!
Three Outfits to Wear This Fall
Outfit One
You know I love a good peplum top and after seeing this pretty yellow floral for fall, I knew it was the perfect closet addition! I loved it so much that I bought the dress version, too! I paired this cute top with these jeans. They are a favorite from last fall that I grabbed in a new wash this year! I thought these booties were too cute to pass up and I can't get over the price point!! Such a cute look for fall!
TOP (small) // JEANS (4, short) // BOOTIES (TTS)
TOP (small) // JEANS (4, short) // BOOTIES (TTS)



Outfit Two
This dress is the same floral print as the top above, but in dress form. It's cut by itself or could be belted. Would be darling with a jacket draped over your shoulders, too! These booties are a favorite fall find so far! They are $40 and total perfection. I am positive I'll be wearing them a ton over the next few months!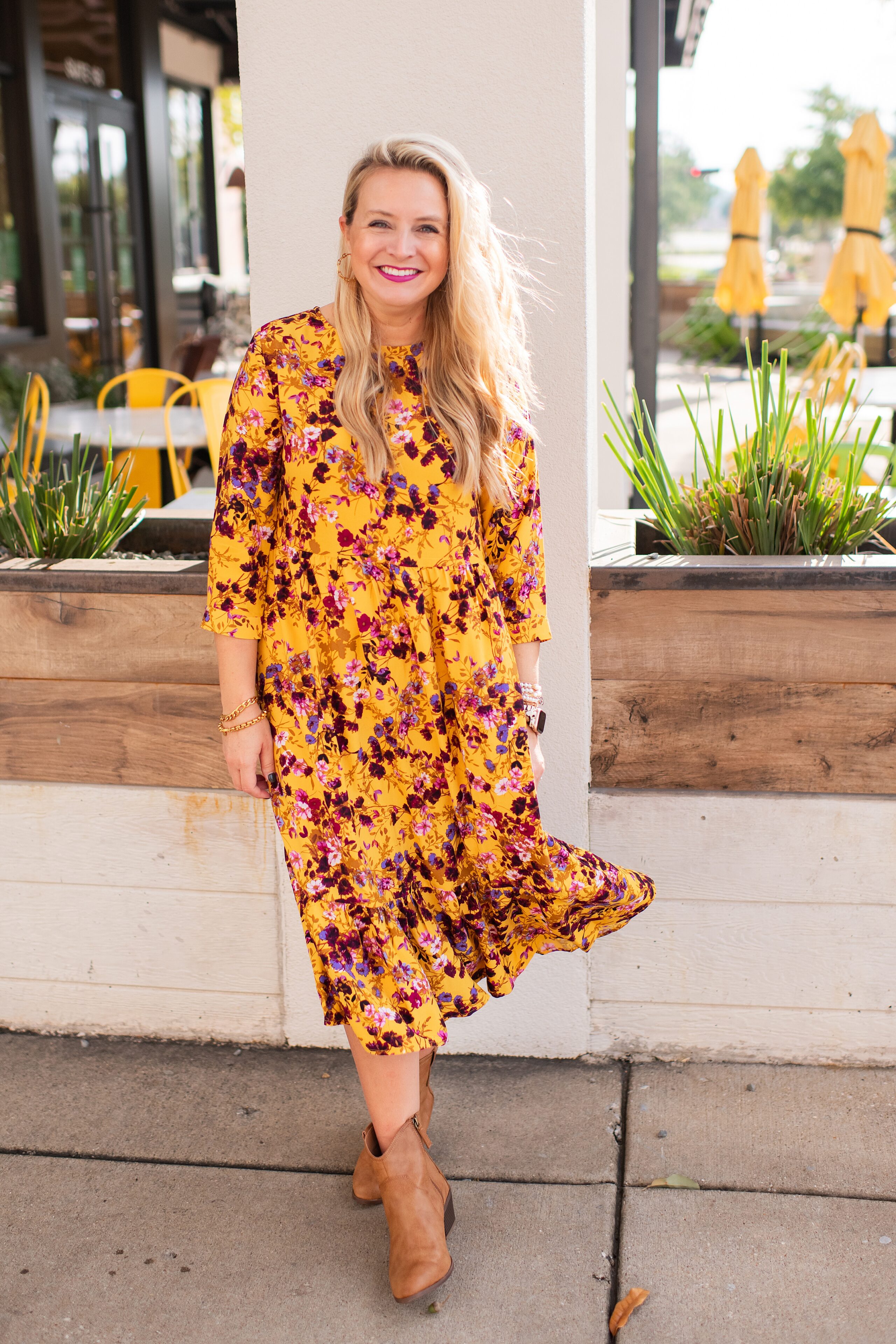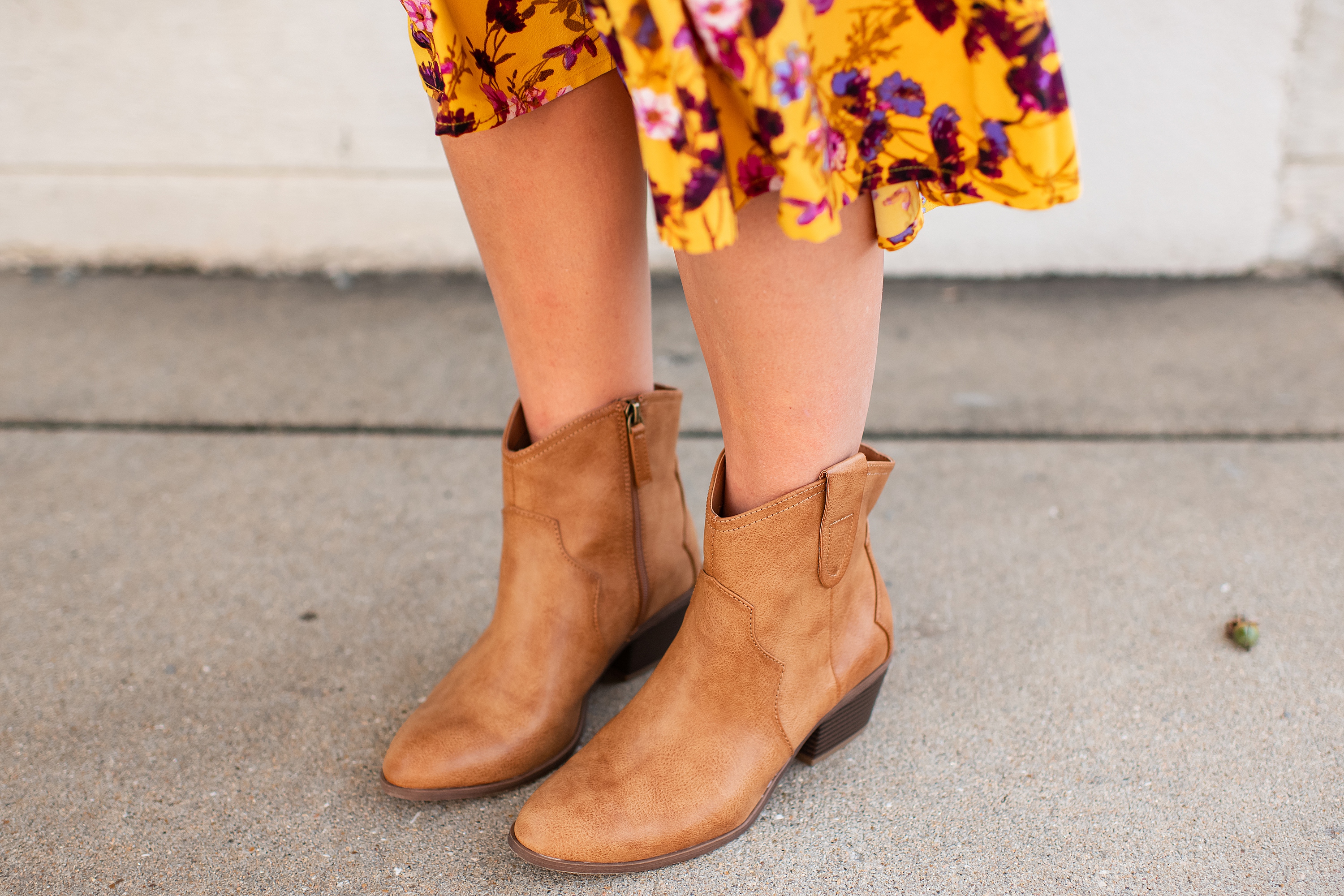 Outfit Three
As much as I loved the yellow top, I couldn't pass up this green top! This top also comes in bright pink and black! Such a tough call on which is my favorite! Loving this top for a casual fall look like I have on or it would be darling for more of a workwear look!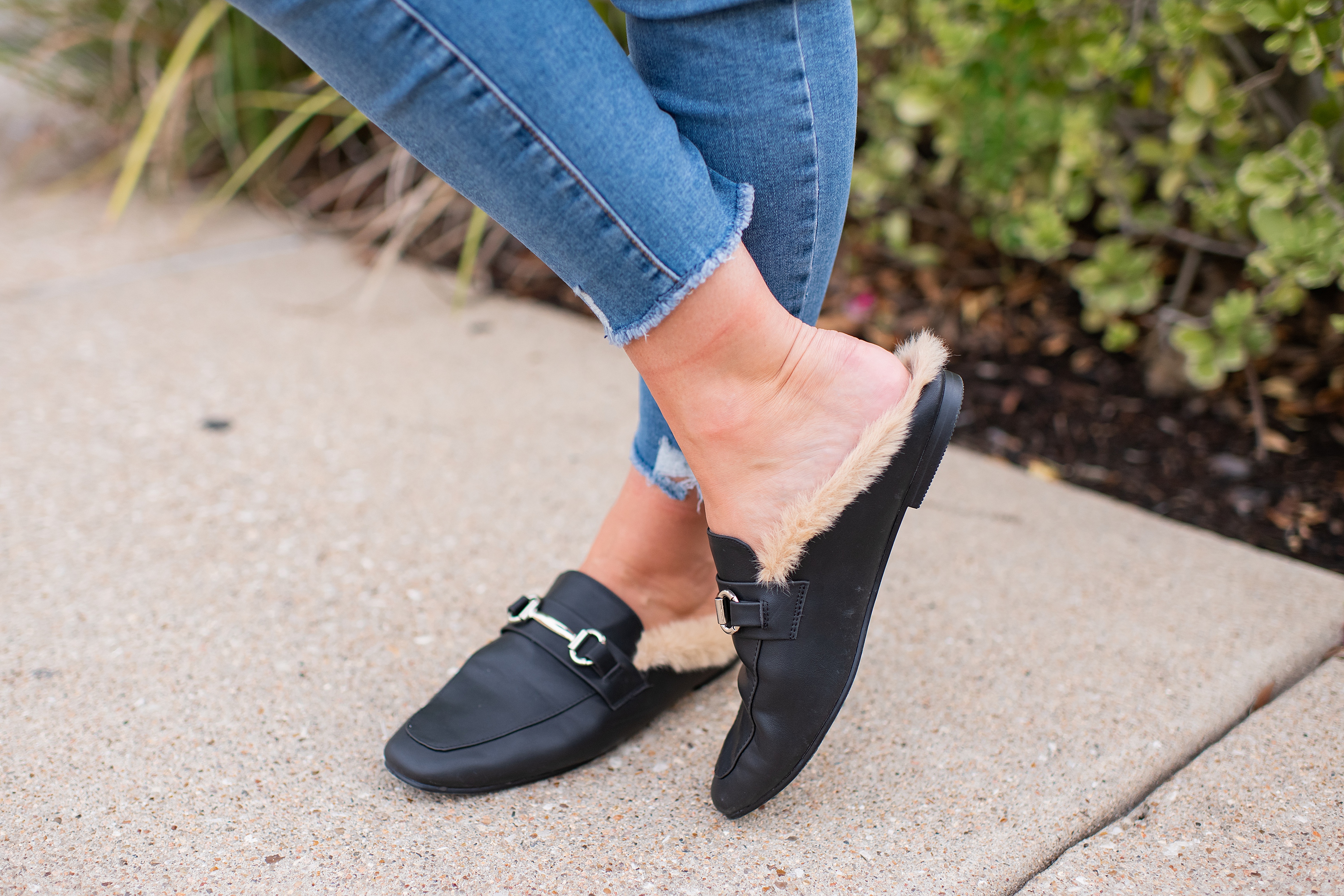 Which booties and top are your favorite? Are you loving these fall staples as much as I am?
Have a wonderful day! XOXO
If you liked this post, you'll love 12 Tops to add to your fall wardrobe and The Under $30 dress to wear now and wear later!