Hi guys and happy weekend! Take a peek at this week's top sellers!!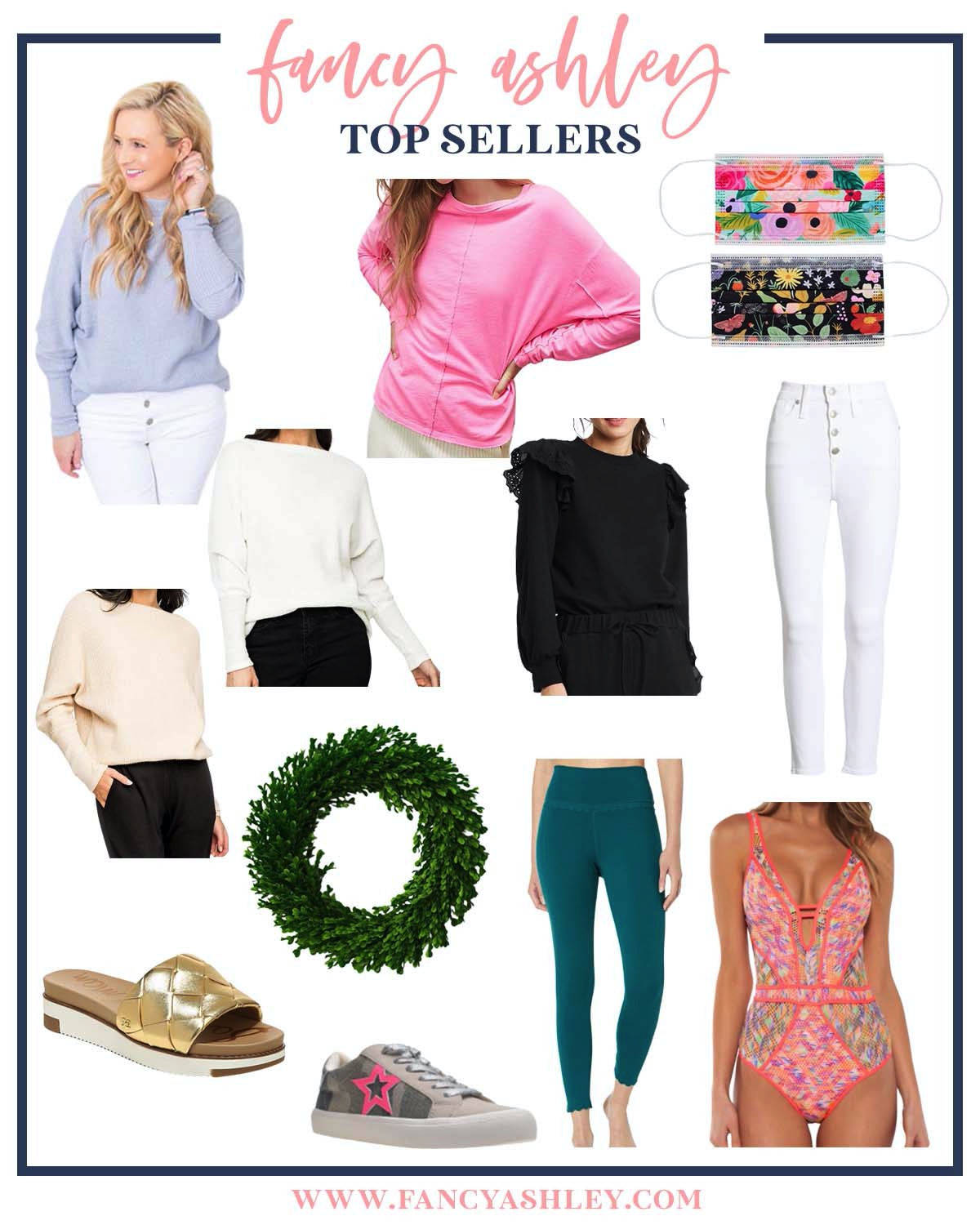 Top Sellers
BLUE GRAY SWEATER // PINK TOP // DISPOSABLE FACE MASKS
OATMEAL PINK SWEATER // WHITE SWEATER // BLACK RUFFLE SLEEVE TOP // WHITE JEANS (27)
GOLD SANDALS // WREATH // SNEAKERS // SCOLLOPED LEGGINGS // SWIMSUIT



Which of these top sellers do you like the most?  Let me know in a comment below!
Have a great day! XOXO