Hi friends and happy Wednesday! Can you believe it is the last day of March?! Easter is this weekend! I can't get over how fast time flies these days! We are back today with our top sellers of March! It's been a big month with two Fancy Ashley x Gibson launches and my slouchy sweater and puff sleeve top were huge favorites, so thank YOU for your support! We have more fun stuff coming soon! Take a peek at the top sellers from March!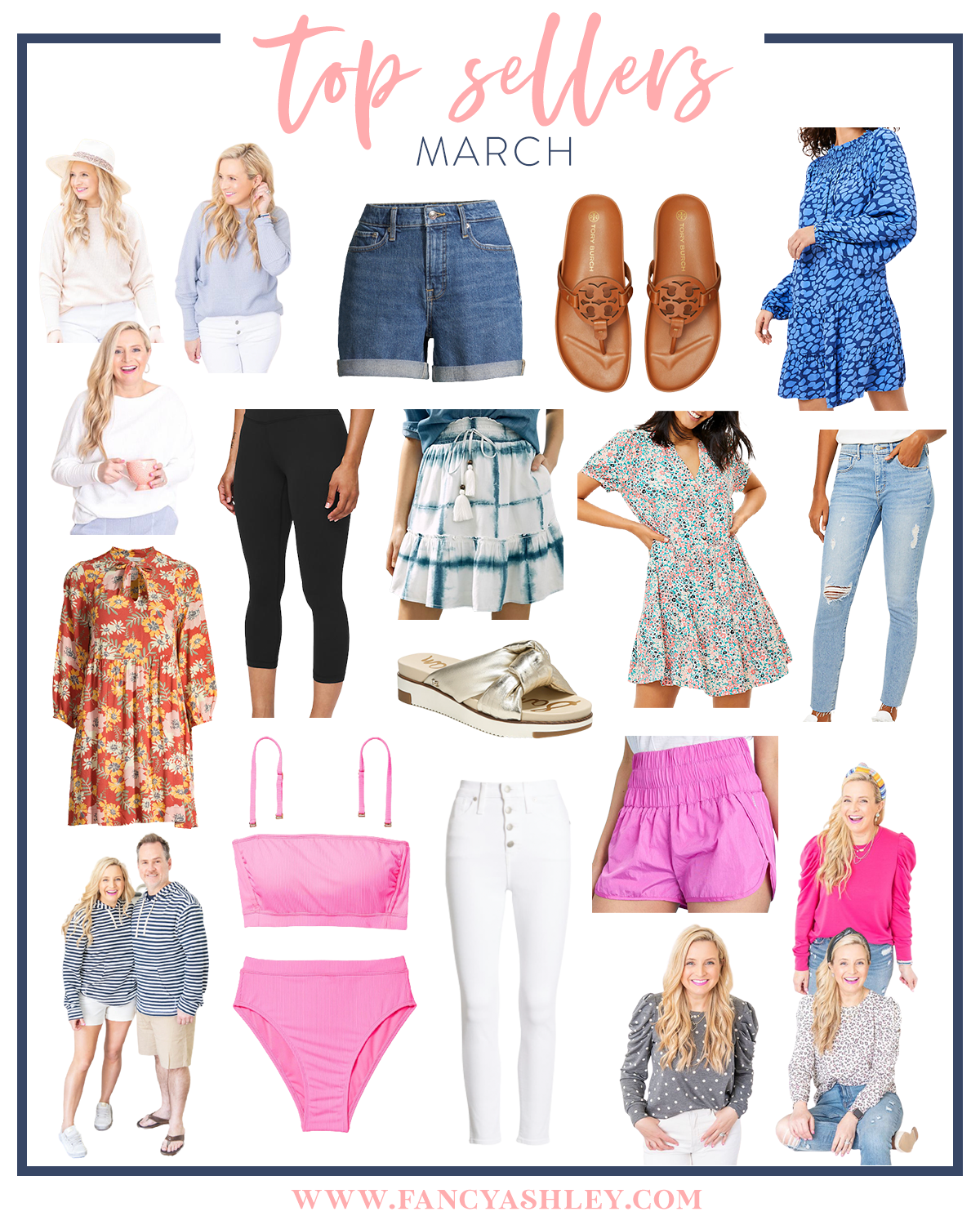 FANCY ASHLEY SWEATER // DENIM SHORTS // MILLER CLOUDS // LEOPARD PRINT DRESS
LONG SLEEVE FLORAL DRESS // ALIGN LEGGINGS // SANDALS // TIE DYE MINI SKIRT // FLORAL DRESS // DISTRESSED JEANS
OVERSIZES HOODIE // SWIM TOP // SWIM BOTTOM // WHITE JEANS // HIGH WAISTED WORKOUT SHORTS
HIGH WAISTED WORKOUT SHORTS // PUFF SLEEVE SWEATSHIRT



Were any of these items favorite purchases for you in March? Let me know in the comments!
Have a great day! XOXO