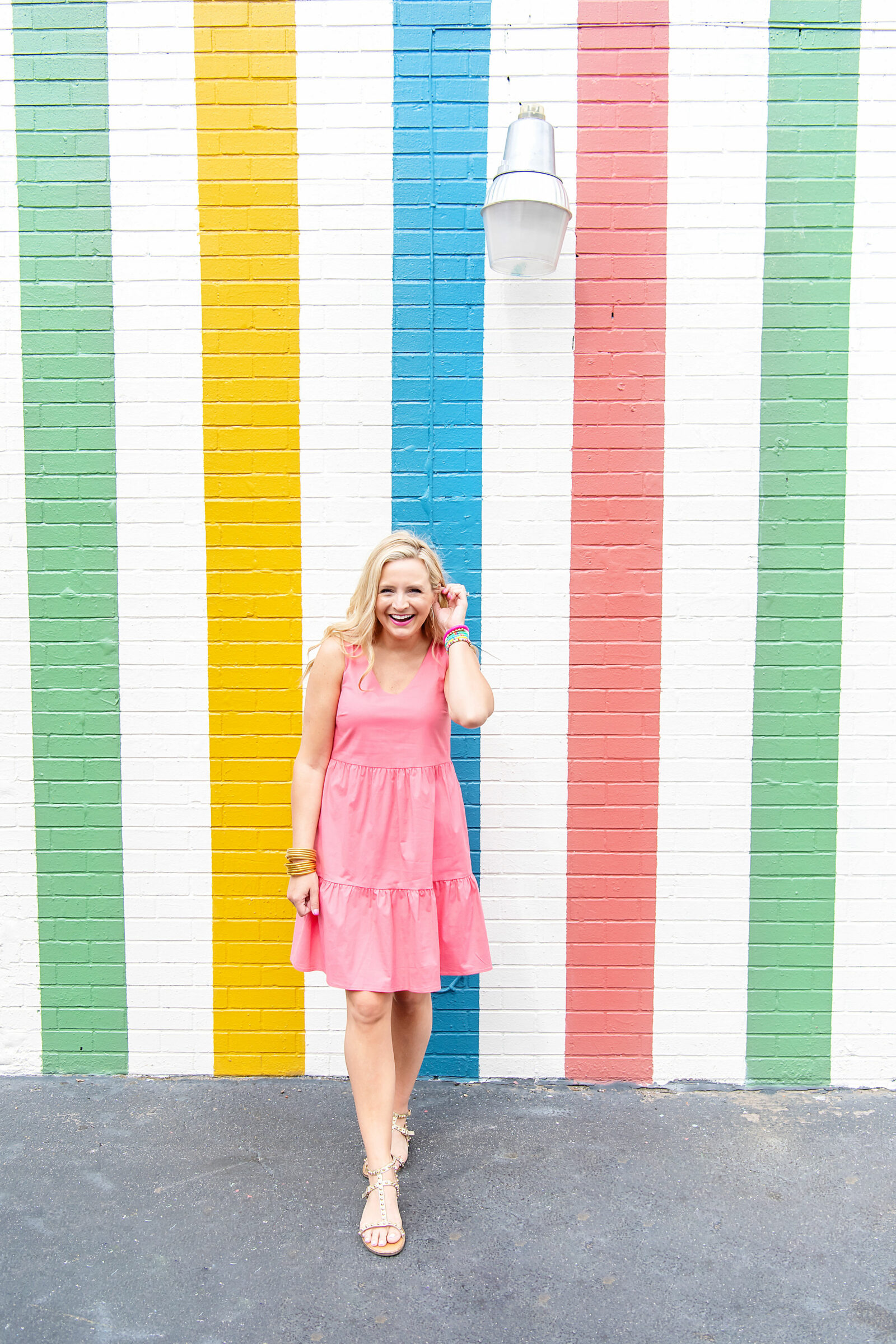 SHOP ASHLEY'S LOOK
Whether you have a little one graduating from pre-school, kindergarten, high school or even college, I'm rounding up all the best dresses to wear to a graduation. As a mama of two, I know first hand just how emotional those big milestones are. The last thing you want to be stressing about is finding the perfect dress to wear! Which is exactly why I put together this graduation dress roundup for you!
USE CODE: FANCY15 for 15% off your purchase
Graduation Dress Roundup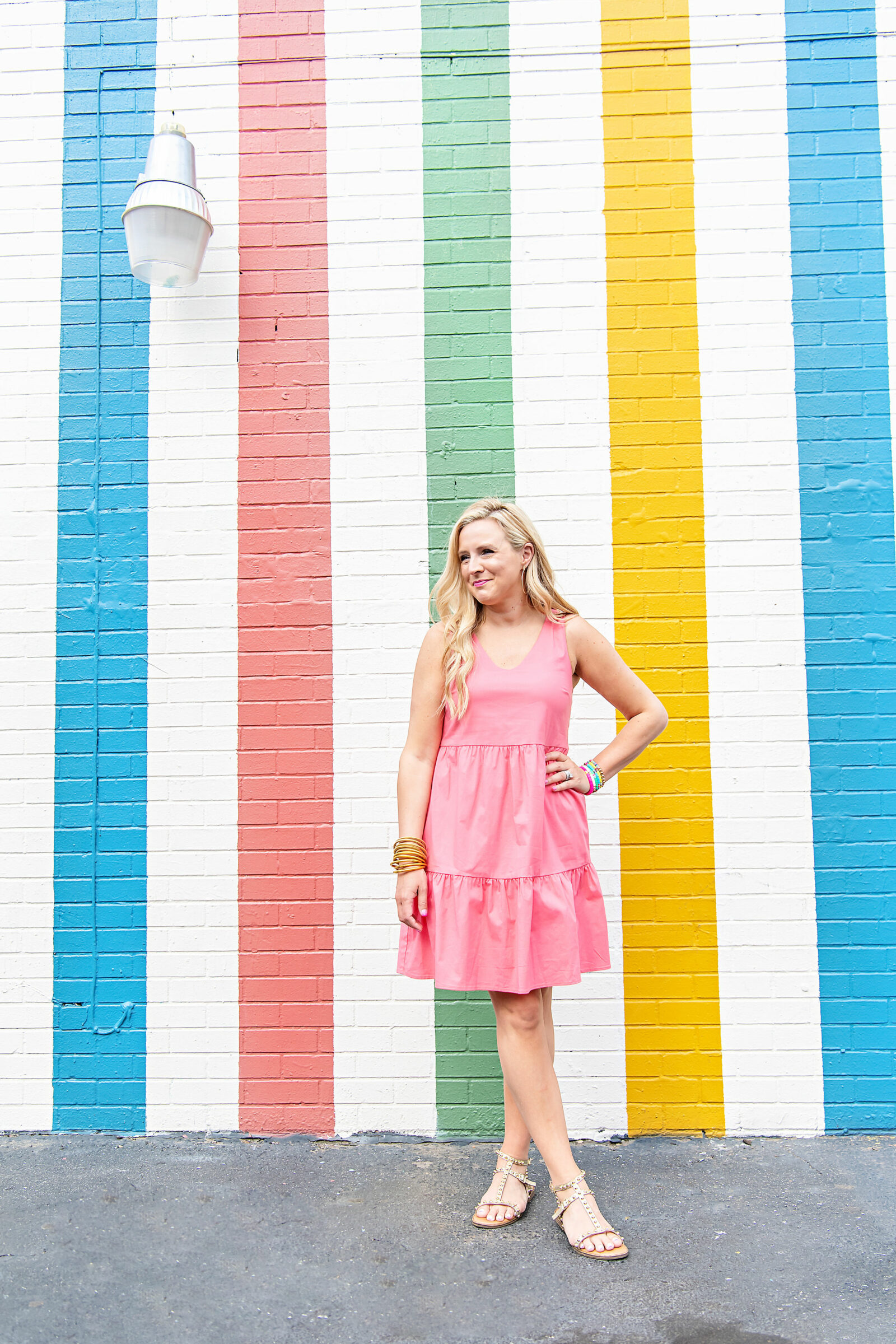 When it comes to choosing the right dress for graduation there are a few factors to consider. First off you want something that will be comfortable, especially because we know just how long those ceremonies can be! Next, you want something that won't wrinkle easily since you'll be sitting for an extended period of time. Finally, I recommend opting for a timeless silhouette and print so that when you look back at pictures you aren't dating yourself.
This tiered Gibson dress would be a perfect option! It comes in a few other colors as well and can easily be dressed up or down with the switch of a shoe! I'm wearing my normal size and would say it runs true to size. Plus, the length is perfect. It hits right above the knee. Which means you could even transition this is you are going into the office by layering a blazer over the top! I've rounded up a few more of my favorite dresses below that would also work great.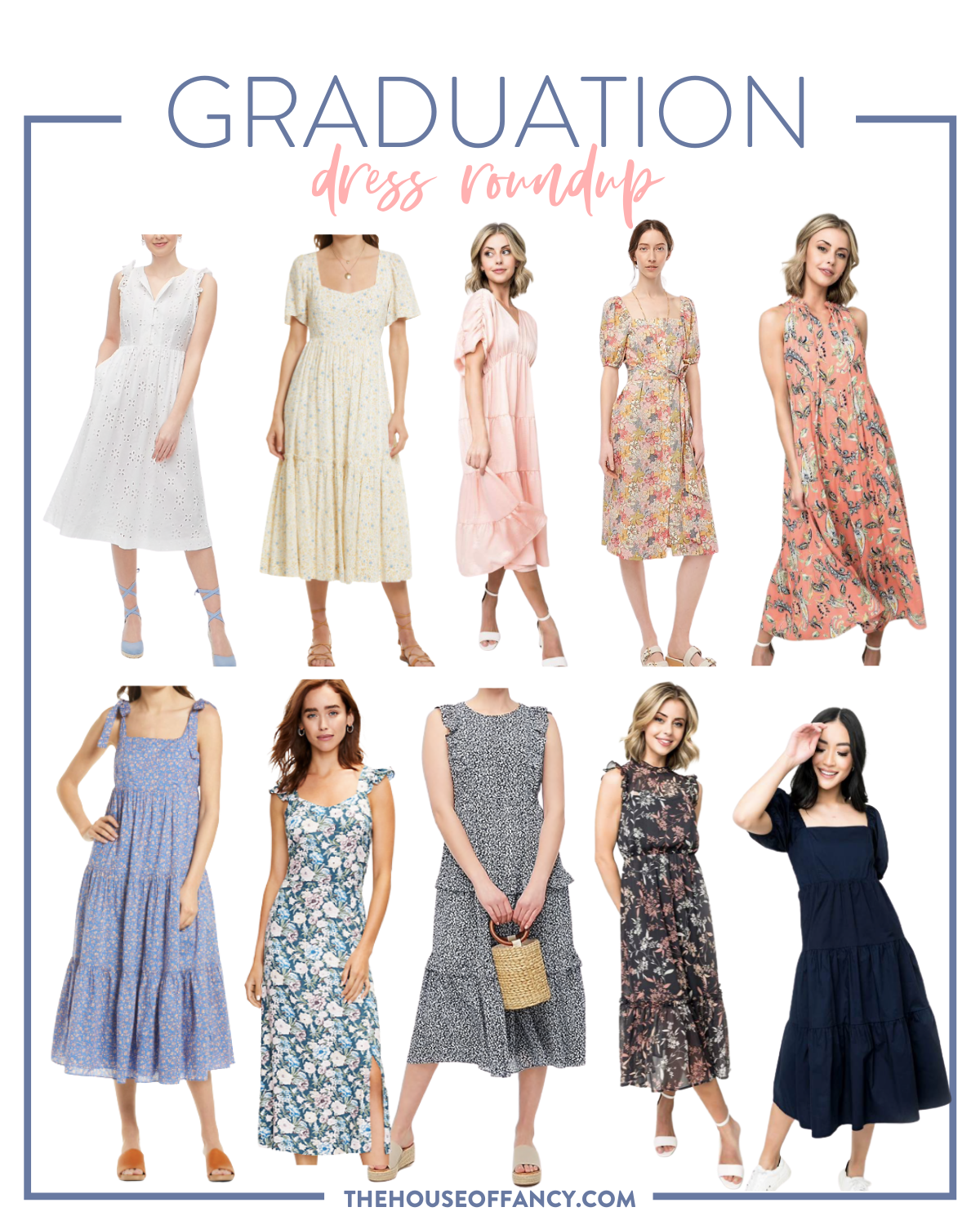 SHOP THE GRADUATION DRESS ROUNDUP

Which graduation dress is your favorite? Let me know in comment below!