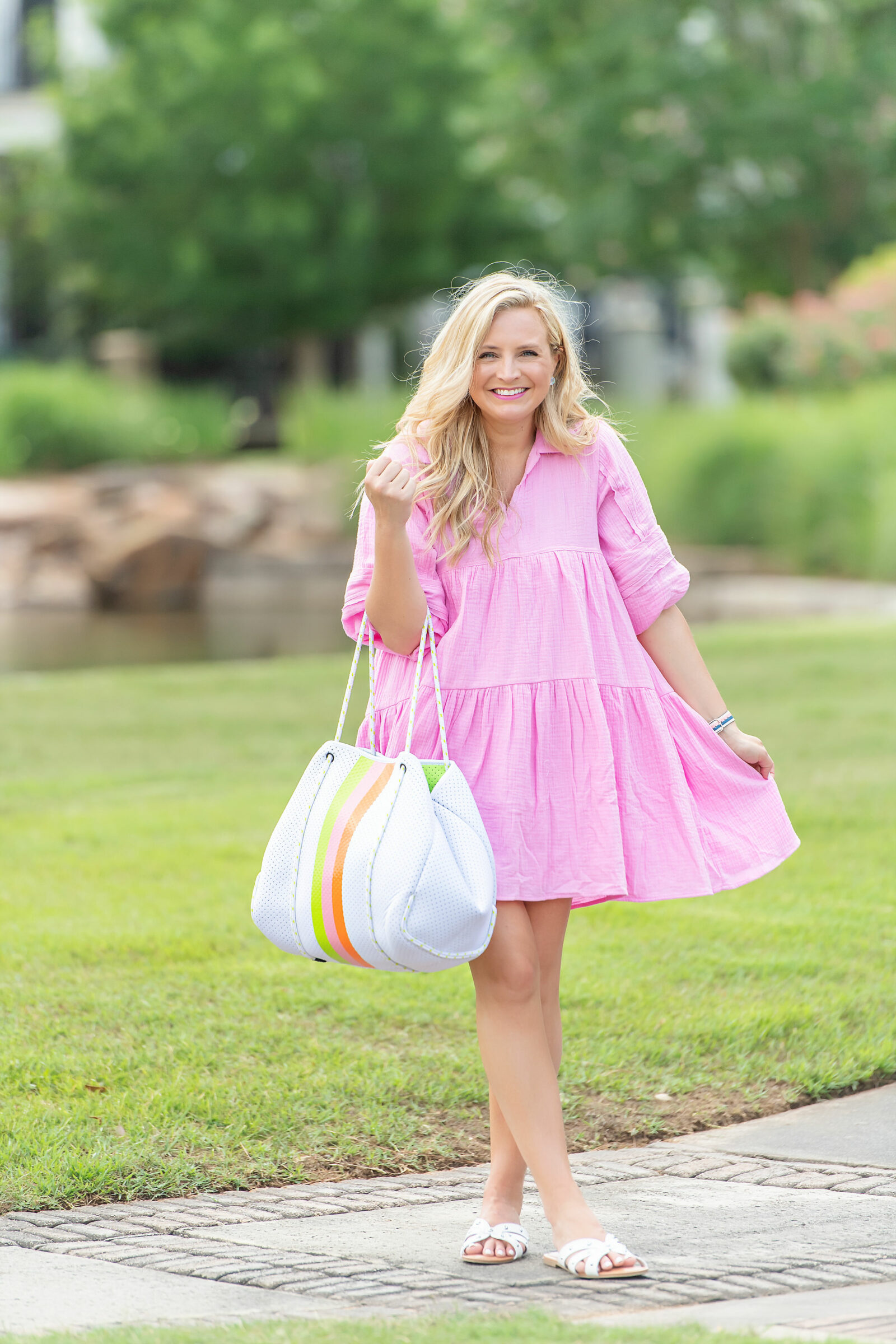 I have been keeping a secret…I designed a handbag in collaboration with Social Threads! It's been so hard to keep this one under wraps. It was so fun partnering with Social Threads to create an exclusive Social Threads summer handbag with you in mind!
SHOP THE FANCY ASHLEY x SOCIAL THREADS SUMMER BAG
This neoprene fabric is super soft, light weight and perfect for all the things we as moms have to tote around. The racing striped down the center are fun and playful for summer. And I love that the shoulder drop allows you to through the bag on your shoulder with one hand! Whether you are running around doing drop offs and pick ups, heading to the beach or a girls night out, this bag is the perfect accessory. It was our goal to create something that would easily fit into your everyday wardrobe!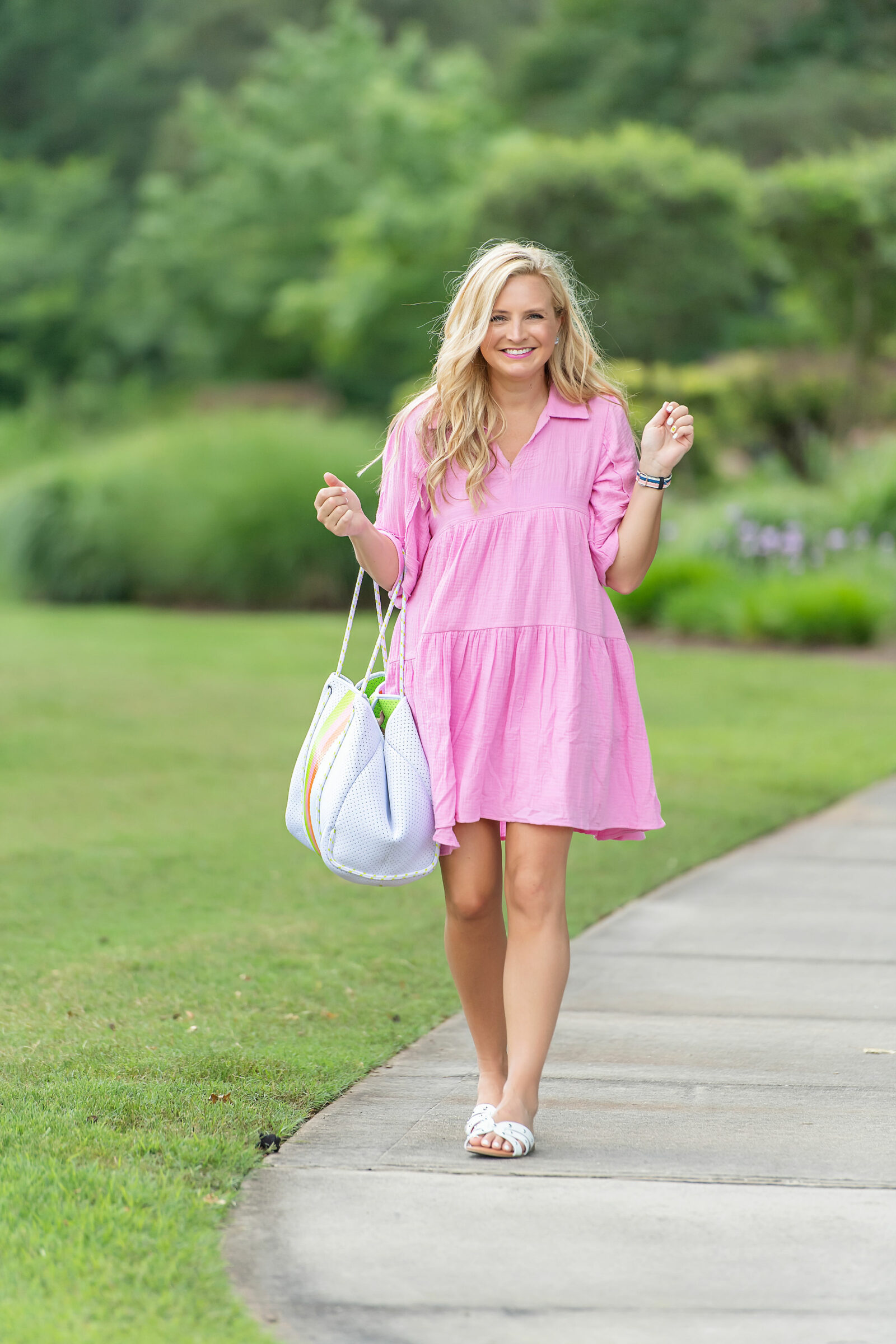 This exact dress is selling out quick! For good reason, it's super flattering and the material is prefect for summer. To give you a few more options, I've rounded up some similar dresses below!

What do you like most about this Social Threads Summer handbag. Click now for all the details!