These Fancy Ashley inspired family photo outfits are not only perfect for the beach but for summer family photos in general! I recently got back from our family vacation to the beach and received so many questions regarding our family outfits for photos! So I put together these inspiration guides for you! We all know how stressful it can be, my hope is that this inspiration guide helps take some of that stress away so you can enjoy the moments more! I know I take better photos when I'm not stressed! The kid's outfits are also kid approved! My kids can be so picky sometimes and refuse to wear what I pick out, well these got their approval.
Family Photo Outfits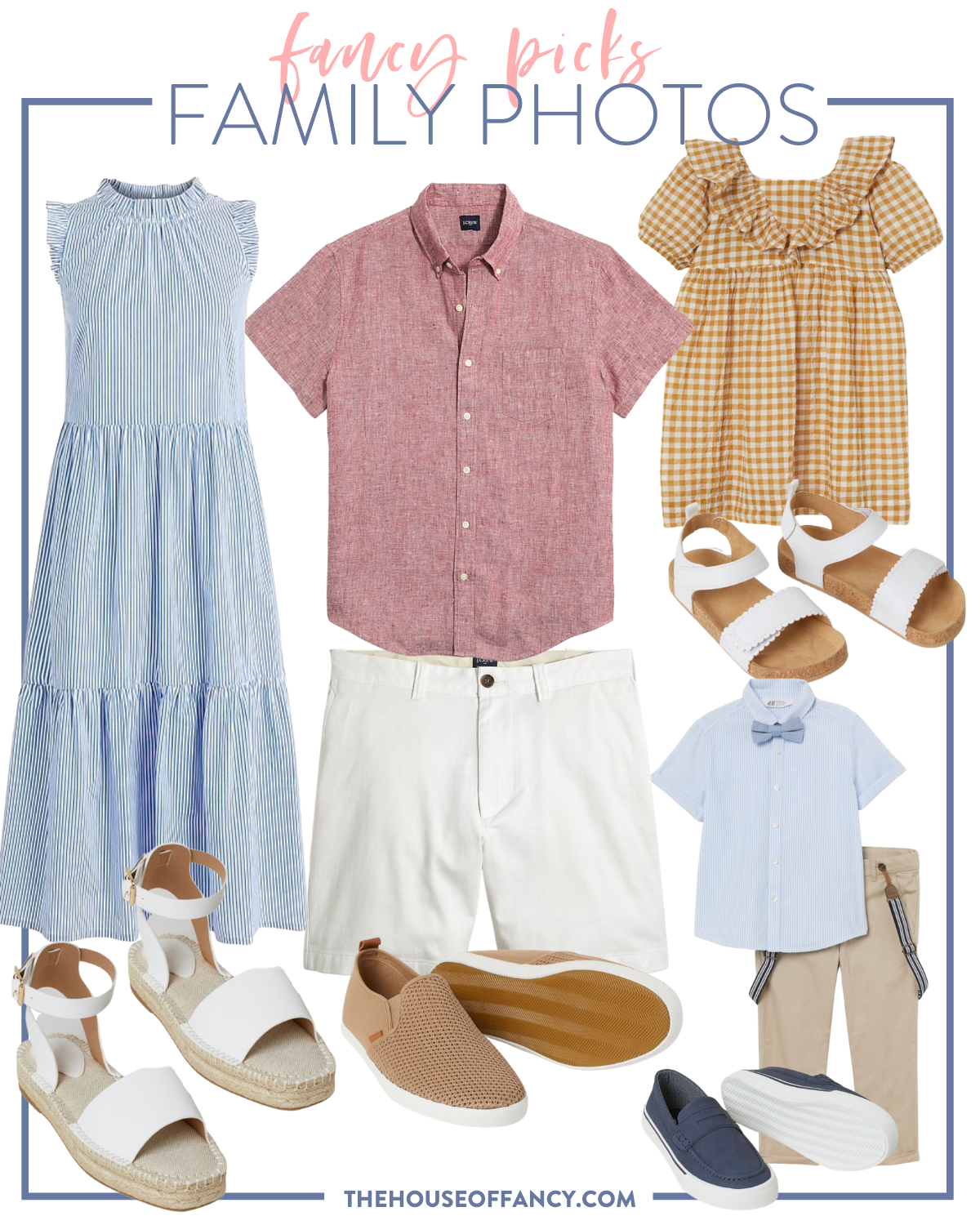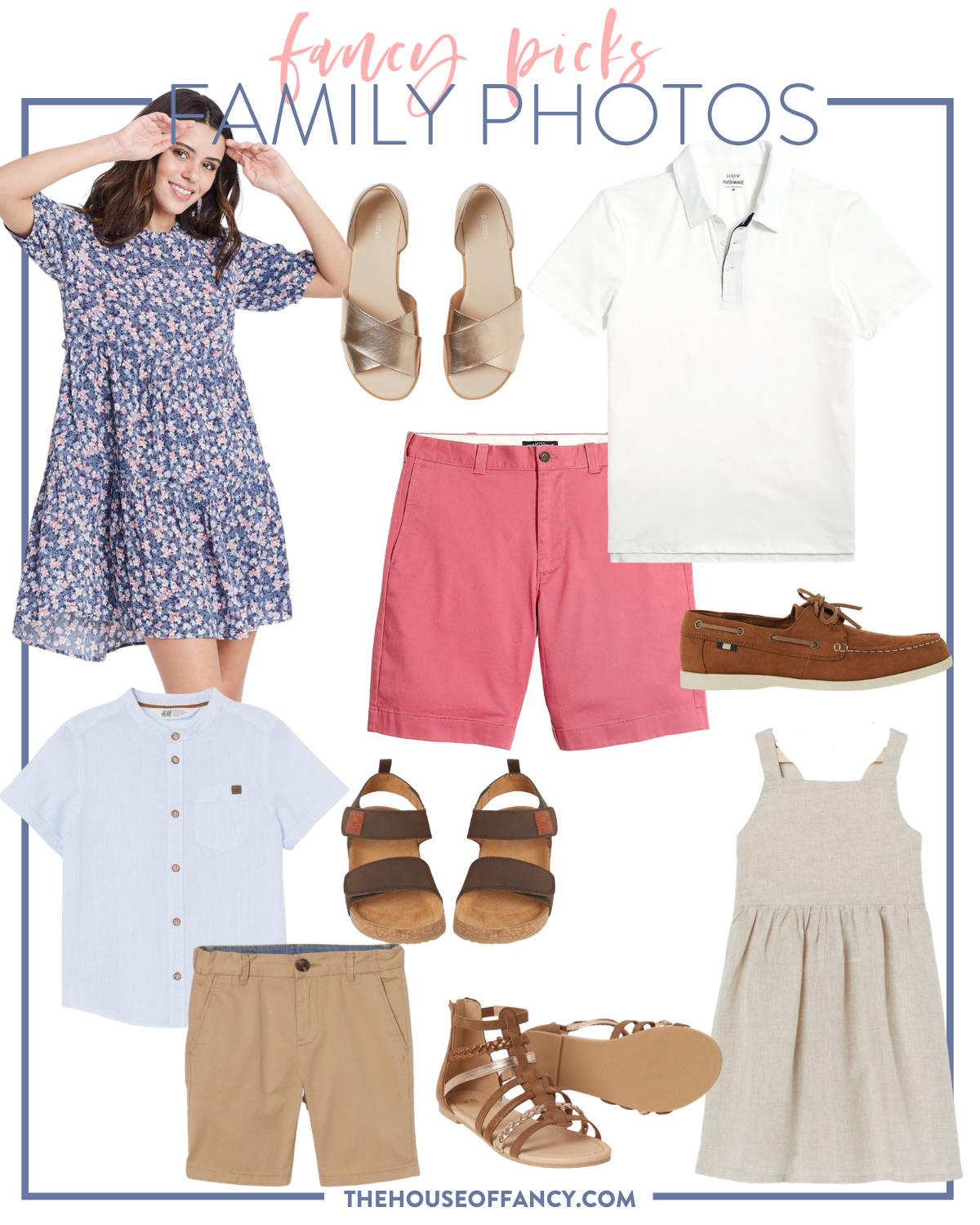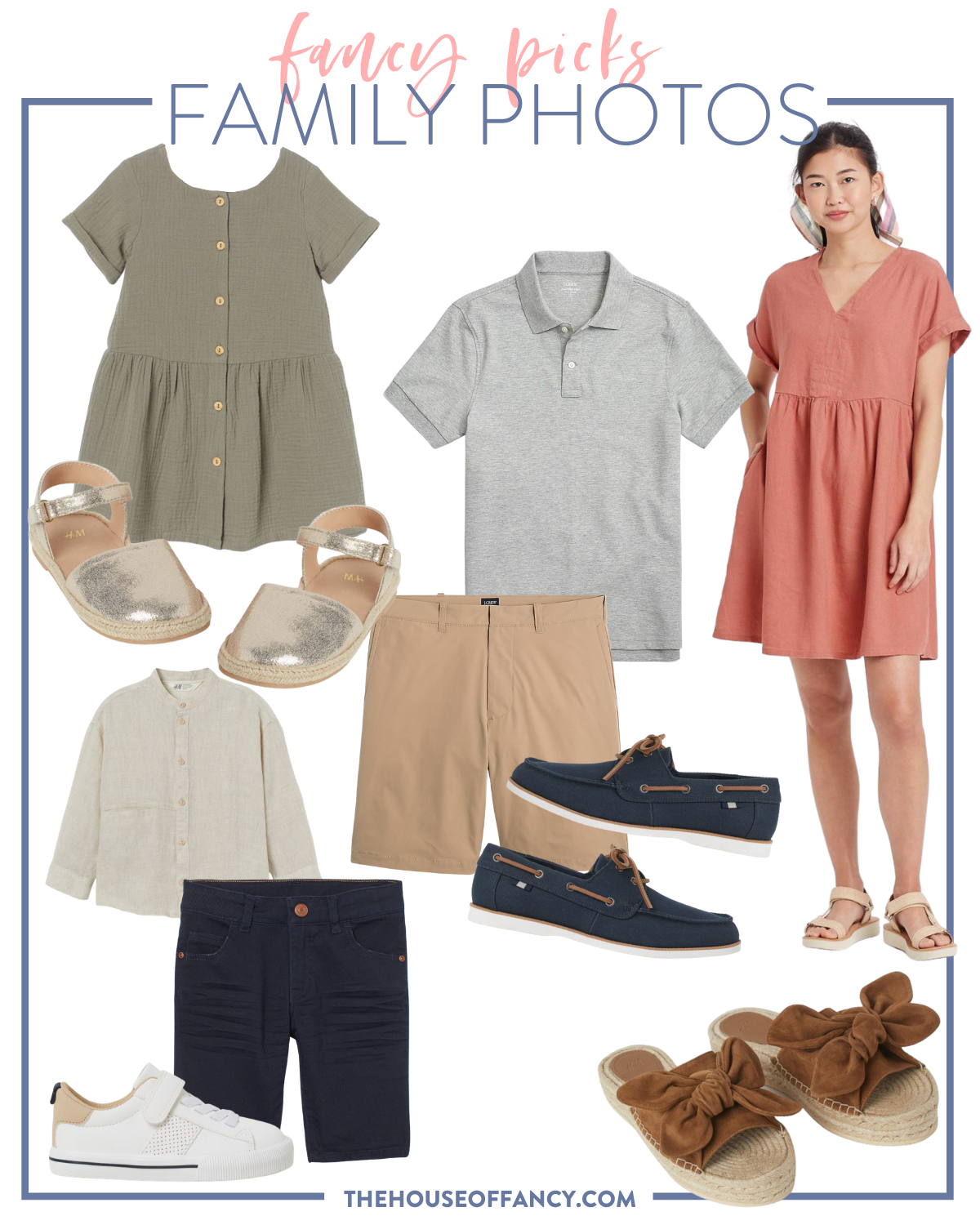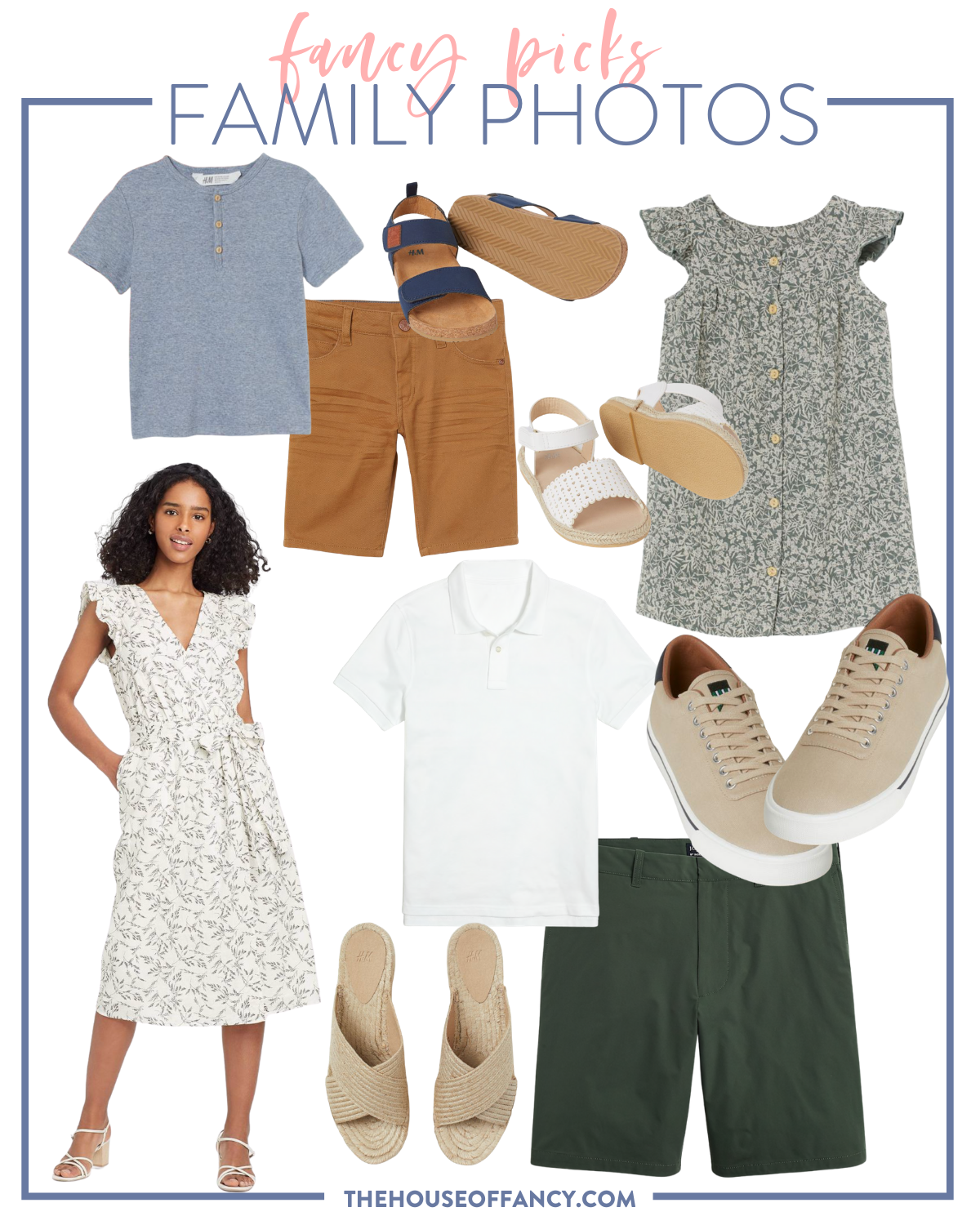 Bookmark this page because we all know how stressful it is when trying to play out outfits for the whole family for photos! You'll want to use this as a reference to plan family photos! Some of dresses are currently on sale at LOFT, snag them while you can! Let know in a comment which of the guides is your favorite.
If you enjoyed this Fancy Ashley inspired family photo looks, then you will love this all about the best summer outfits!
SHOP ALL FANCY ASHLEY FAMILY PHOTO PICKS

What are some of your favorite family photo outfits? Let me know in a comment below!