Happy Monday Friends! I can not believe it is time for our kids to be heading back to school, if they haven't already started back! Seems like summer just flew by, at least over here it does. Back to school time can be so stressful between getting all the school supplies that's on the teacher list and new school clothes shopping and deciding if they are going to eat school lunch or take their own. I want to help make this time easier for you, so I rounded up some Amazon (hello free two day shipping if you have prime) Back To School Essentials. No matter what all is on the school supply list, these are the essentials. Even if you are doing home/virtual school these items will come in handy.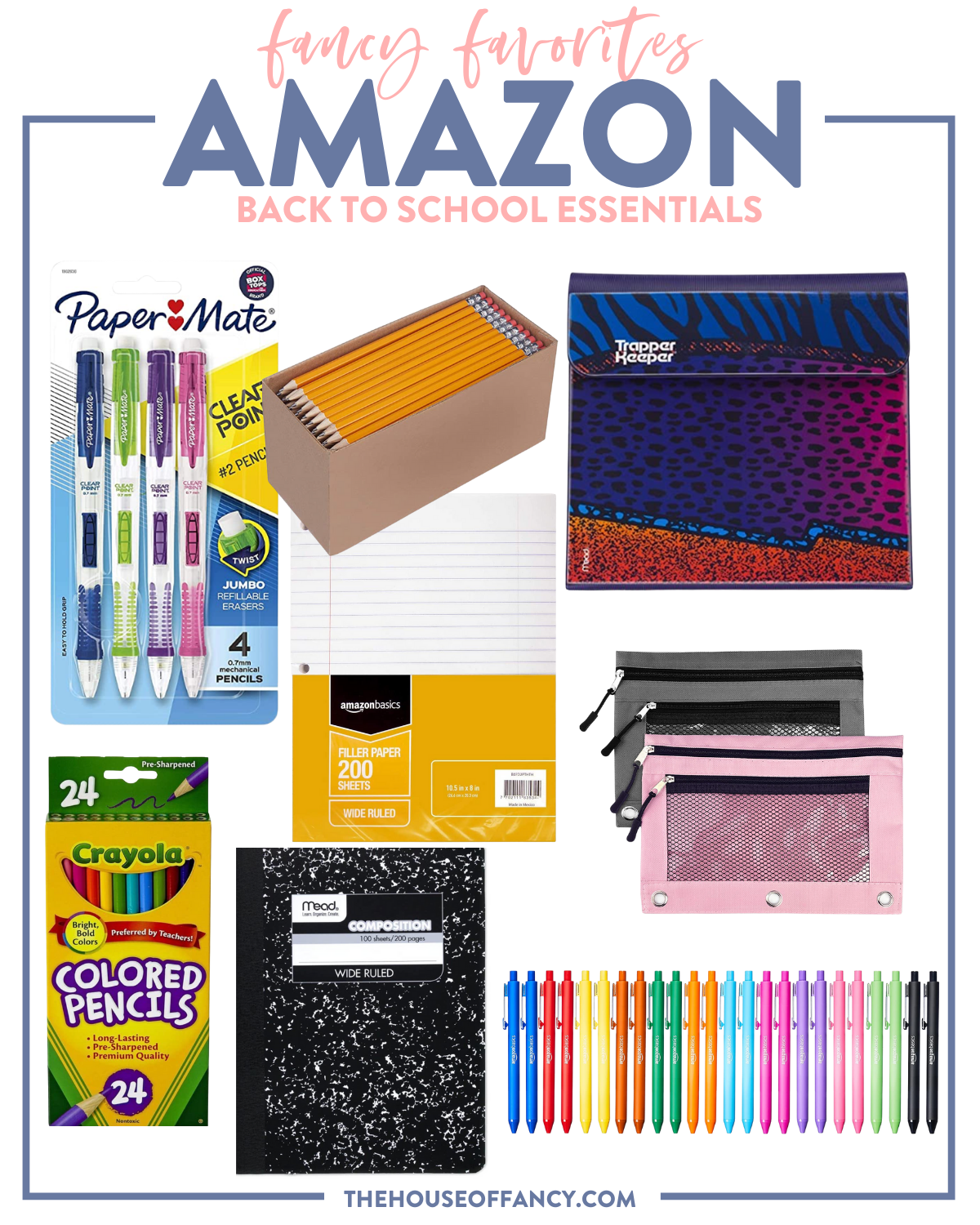 MECHANICAL PENCILS | #2 PENCILS | BINDER | PAPER | COLORED PENCILS | NOTEBOOK | POUCH SET (pink/gray set) | PENS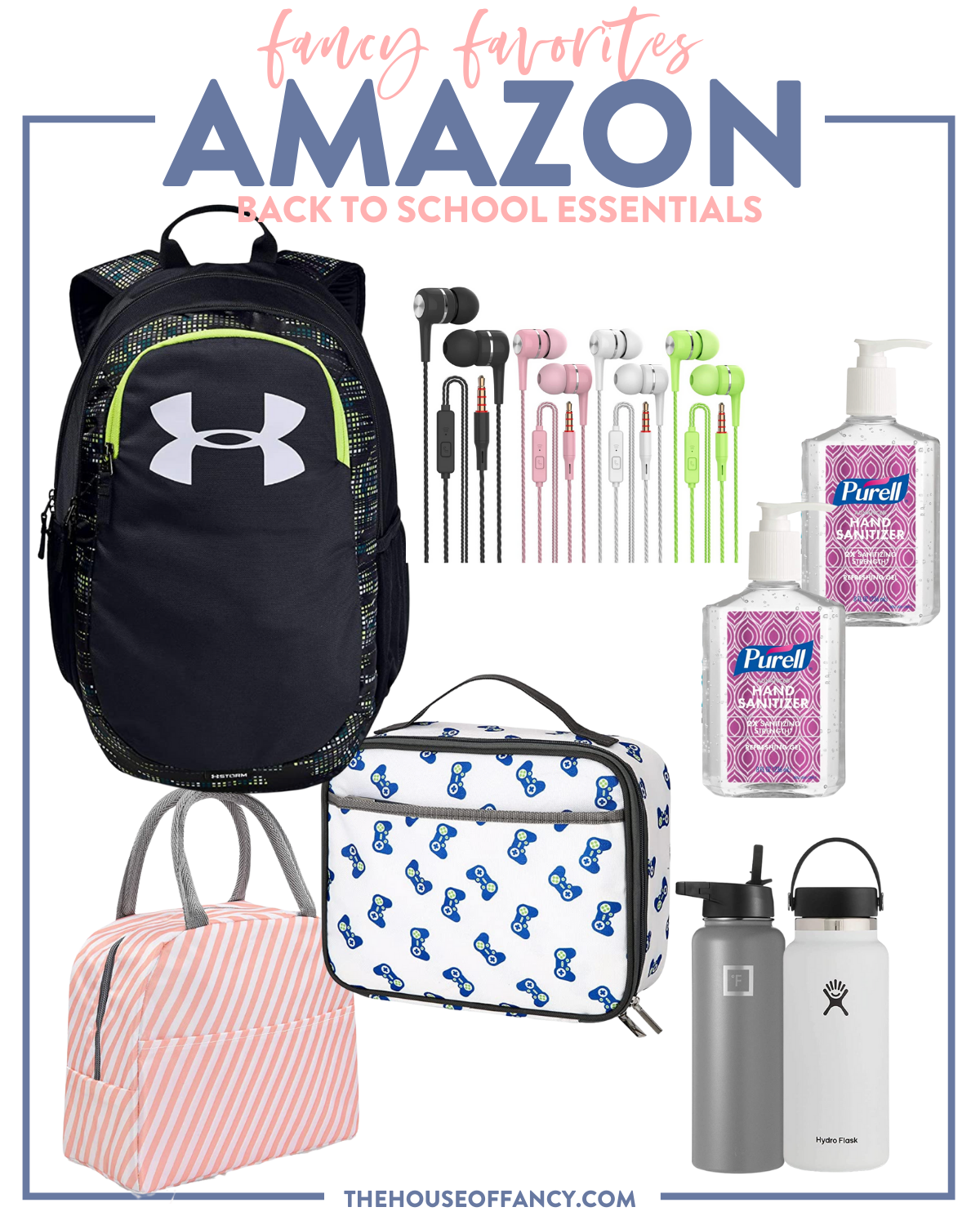 BACKPACK | HEADPHONES | PURELL | LUNCH TOTE (pink stripes) | LUNCH BOX | GRAY WATER BOTTLE | HYDRO FLASK

I love getting these packs of headphones because it never fails that some don't make it home or the kids will come home and say someone else forgot theirs so they gave them a pair. The Purell also comes in a pack of several, I always like to place one in the side of their lunch boxes and in their backpacks.
The kids each get to pick out their own backpacks for the new year and Reagan picked THIS one (not amazon but too cute to leave out). It's plain pink so she can add cool sticker patches on it for personalization. I love how it turned out and that she got creative. All of her patches can be found HERE.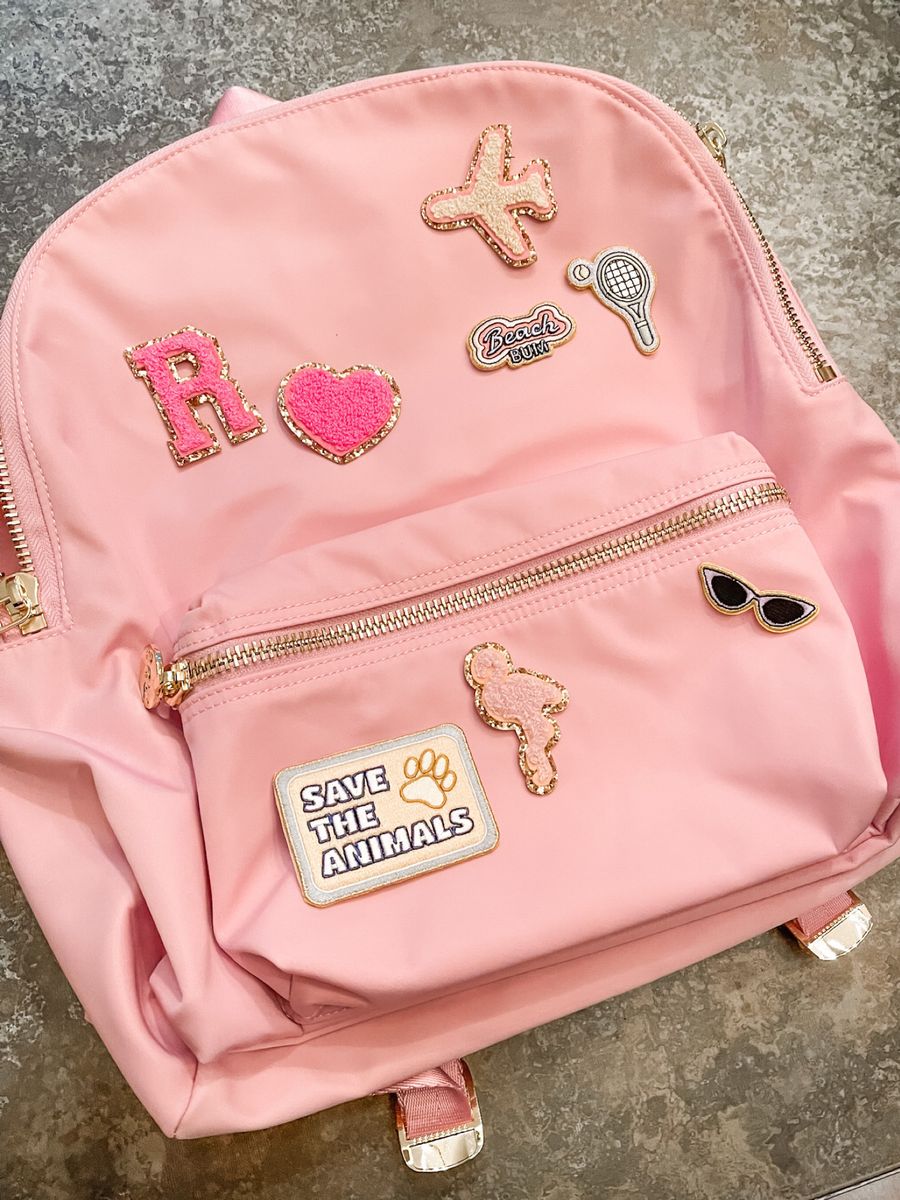 BACKPACK | 'R' PATCH | HEART PATCH | TINNIS PATCH | FLIMANGO PATCH | SUNGLASSES PATCH | AIRPLANE PATCH | SAVE THE ANIMALS PATCH | BEACH BUM PATCH

Returning to face-to-face classes? Here are some great back to school teacher gift ideas that they are sure to love! You can also never go wrong with a gift card!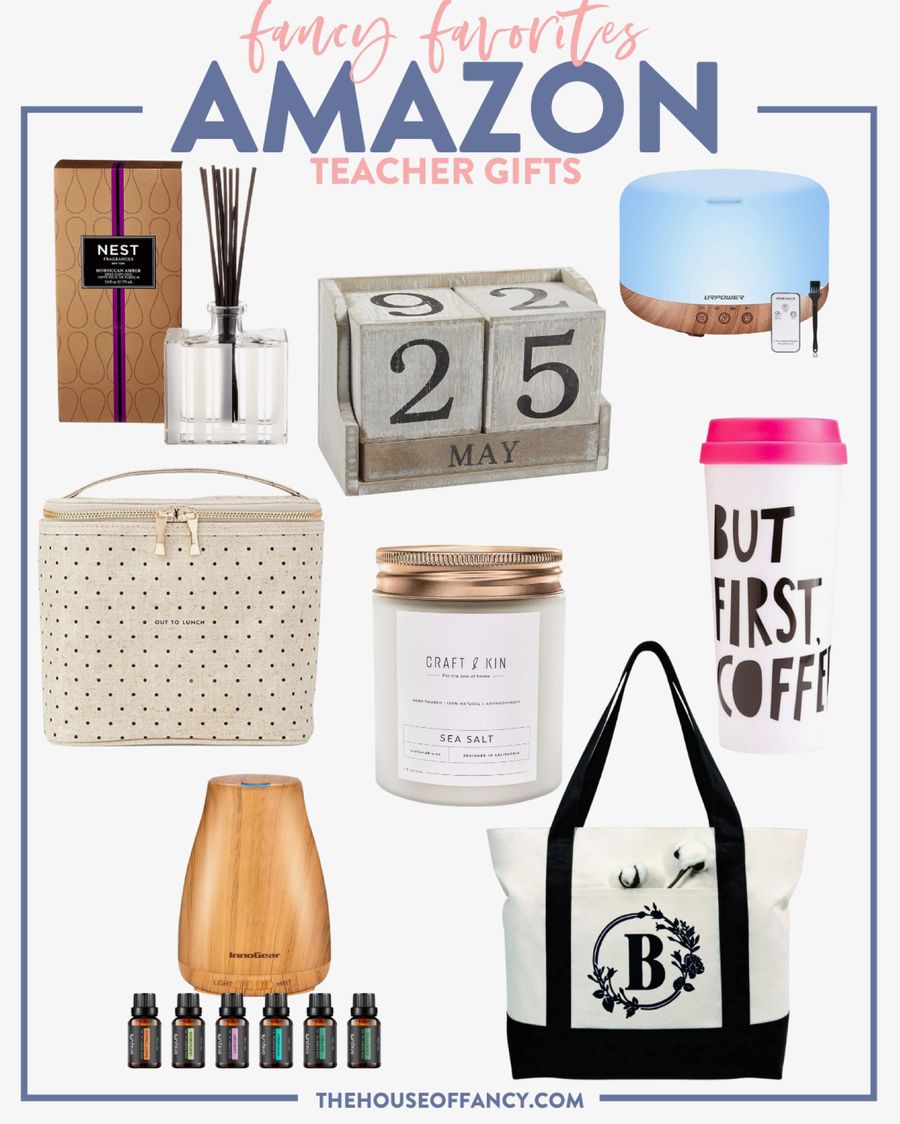 NEST FRAGRANCE | BLOCK CALENDAR | DIFFUSER | LUNCH TOTE | CANDLE | MUG | DIFFUSER | BAG

If you enjoyed this Amazon Back to School Essentials roundup then you will enjoy THIS Amazon Teacher Capsule Wardrobe. Do you get your kids teachers back to school gifts, if so what do you get them? I would love to know!
SHOP ALL AMAZON BACK TO SCHOOL ESSENTIALS