Happy Wednesday, Friends! This time of year can be so tricky when trying to decide what to wear. It's cooler in the morning and evening but still super hot in the middle of the day. Retailers are still getting in super cute summer pieces, making us wonder how much longer this season we would actually get wear out of it! You're not alone with trying to juggle this back and forth weather. Today I'm going to show you 5 Looks You Can Wear Now + Later, so if you are on the fence about buying that new summer dress, do it! By the end of this post my goal is to show you how to turn it into a fall dress too!
This dress is by far my favorite dress that you can wear now and into fall. It's lightweight and lined giving you that extra layer. You can easily throw on a leather jacket to dress it up or a cardigan if you are wanting to keep it casual. Not a fan of the tall books? Try THESE booties with it, the cream color really complements the dress. Comes in three colors and runs true to size.

A corporate look needs a blazer. The great thing about blazers is you can wear them with any type of sleeved tee underneath. I love this one as it comes in several colors light weight so if you're in a conference room you're not too hot. Blazers can also be worn with leggings if you get one that is over sized, just close it up with a belt!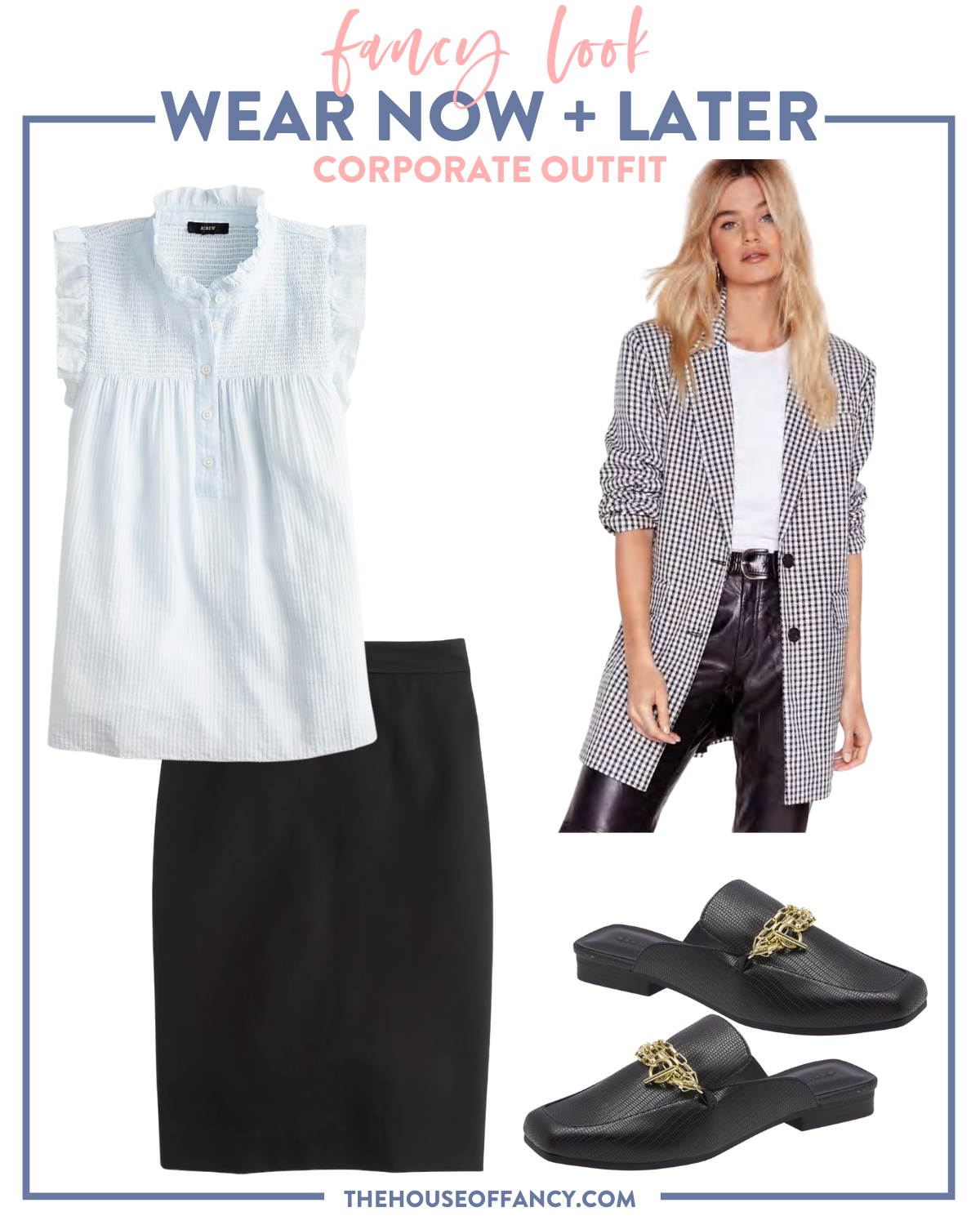 SHIRT | SKIRT | BLAZER | MULES

One of my favorite things about working from home is that for zoom calls, you only have to get fully ready on the top half of your body. So hello shorts, sweats and joggers! If your a fan of the font half tuck then these is the outfit to do it with. Add some statement earrings and you're ready to go from rocking the zoom call to running your kids to their sports practice. On the warmer days roll the sleeves up showing off some arm candy, HERE is a gorgeous wrap bracelet.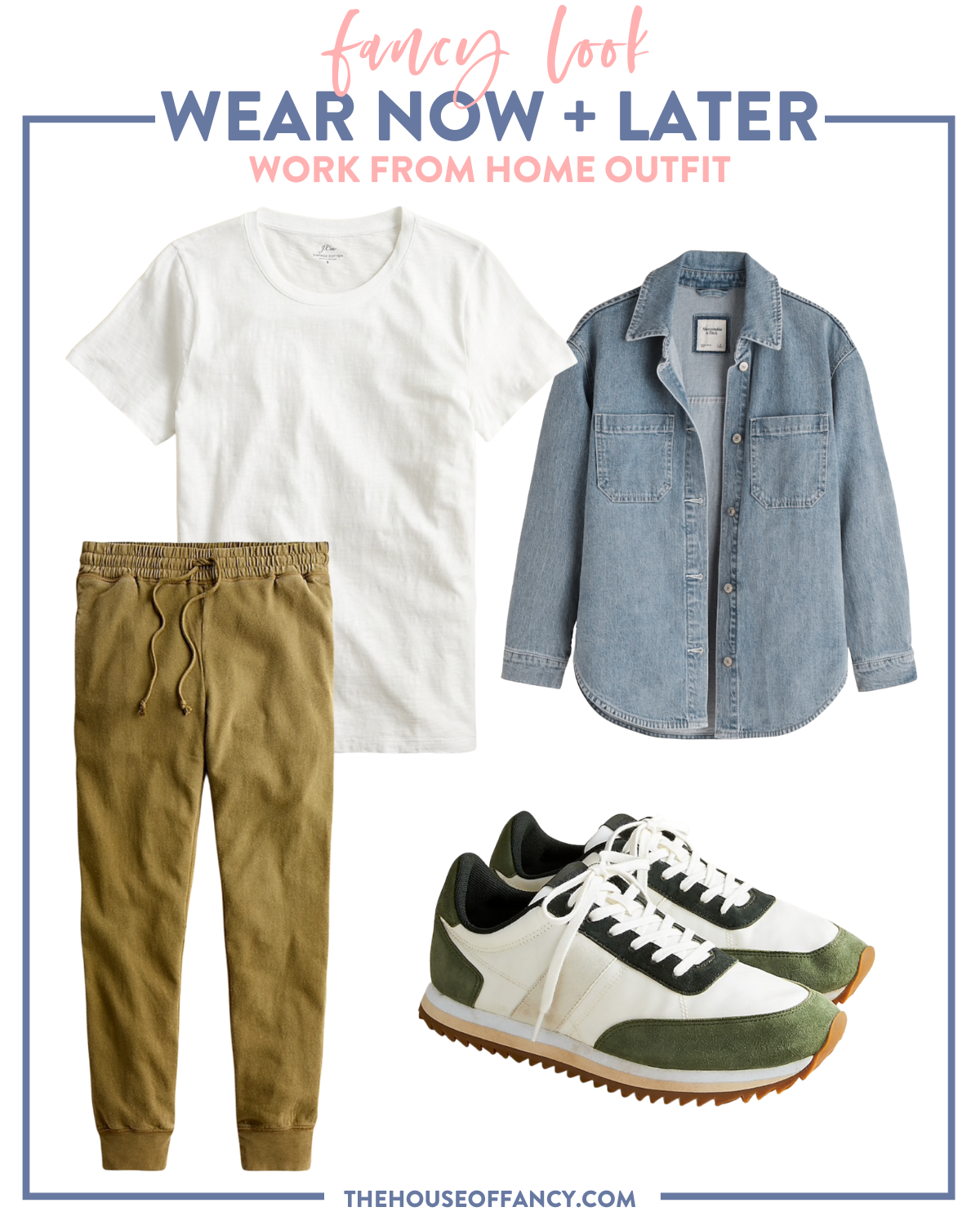 SHIRT | JOGGERS | SHIRT JACKET | SNEAKERS

THESE pants were part of the Amazon Teacher Capsule Wardrobe and are here again cause they are just that good! There are so many good pieces you can pair with these pants for an effortless teacher outfit. Want to add a layer for cooler days? THIS is the one that will carry your outfit into fall giving it that look you can wear now + later.

Casual Fridays are probably my favorite days. I love this silk top, would be super cute with the front half tuck or paired with leggings and booties or just add a cardigan to this outfit (HERE is a cute one with stars). Adding pops of color to your outfit gives it such a great touch. Especially when the weather starts getting colder.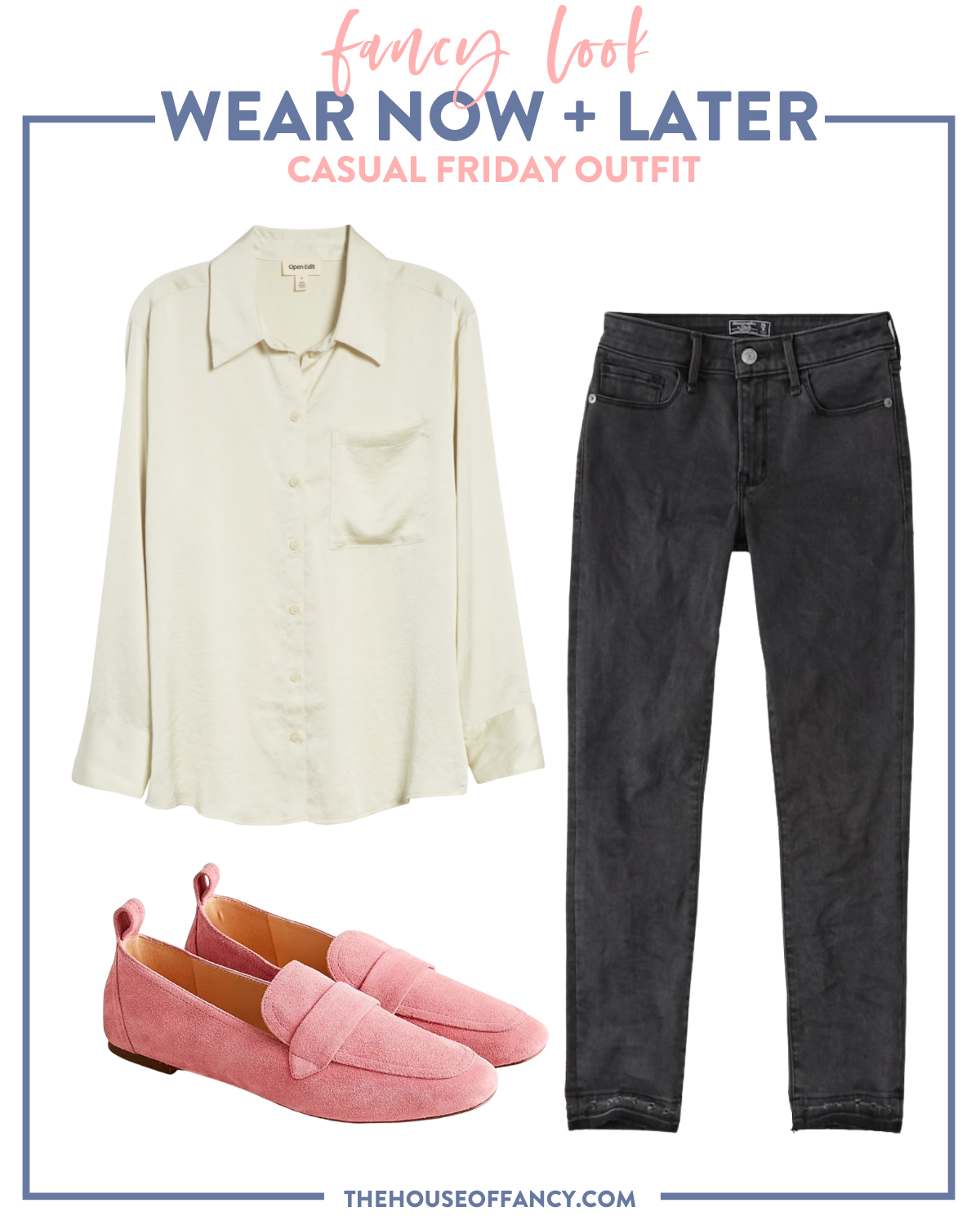 The key to getting summer pieces to last through fall is layering them. But knowing how to layer them is important. I hope these Looks You Can Wear Now + Later gives you inspiration as you look into your closet. Feel free to save this post and use it as a resource as there there is just a simple three step process as transition your outfits to fall.
1. Start with your basics: shirt and pants
2. Add a layer: cardigan, blazer, shirt jacket
3. Finish with your 'fashion pieces': jewelry, shoes, bag


Did a look catch your eye? Let me know which one in a comment!



SHOP ALL FANCY ASHLEY OUTFIT LOOKS