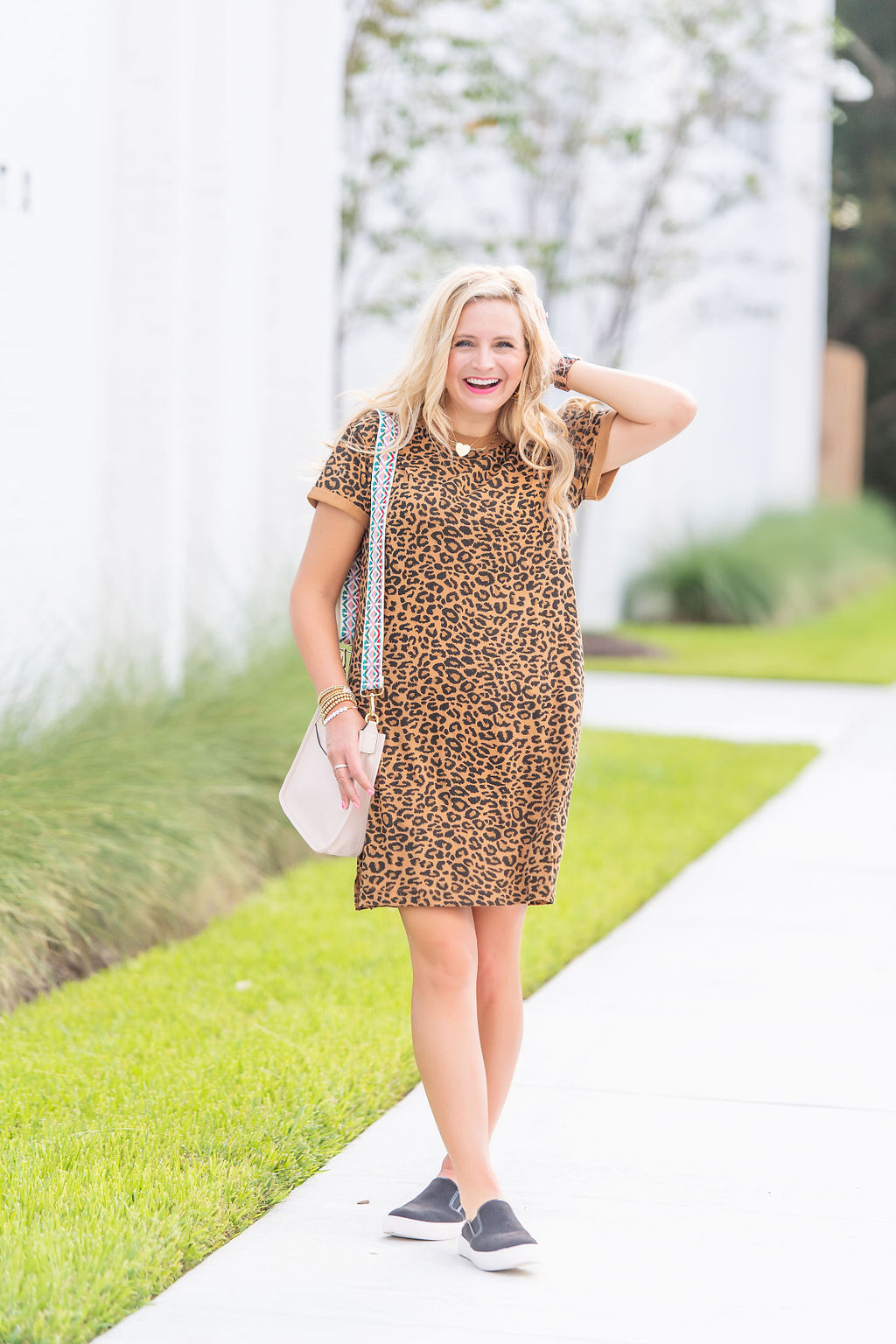 It's funny how every August I'm ready for fall weather and more importantly, fall fashion. However, more often than not, the weather has a different plan. Eighty degree days can stick around until Halloween, and it leaves us with the question: What exactly do we wear?
The answer is super simple. THIS t-shirt dress from Walmart. It's the perfect wear now and later piece that is seriously worth every penny!
Today I'm sharing the one dress you need to transition into fall, with lots of layers, so that you're prepped for warm afternoons and chilly evenings! THIS dress comes in seven other colors so you could even wear a different one everyday and no one would even know it's the same dress. But seriously you need at least one. Not only does it come in so many different color options it's less than $10, thank you Walmart for always having great prices!

One of the reasons I love this dress so much is that it's made with 100% cotton, so hello comfort! It's cute to wear now while it's still so hot with sandals or sneakers. It is thicker than what I originally expected which will be perfect on colder days. Since it is still pretty hot here in Houston, I wore it by itself with these sneaker mules. These slip on sneaker have a memory foam insole, making them not only cute but comfortable. Since they come in three different colors for under $15 you can snag a couple pairs to go with the dresses or even jeans!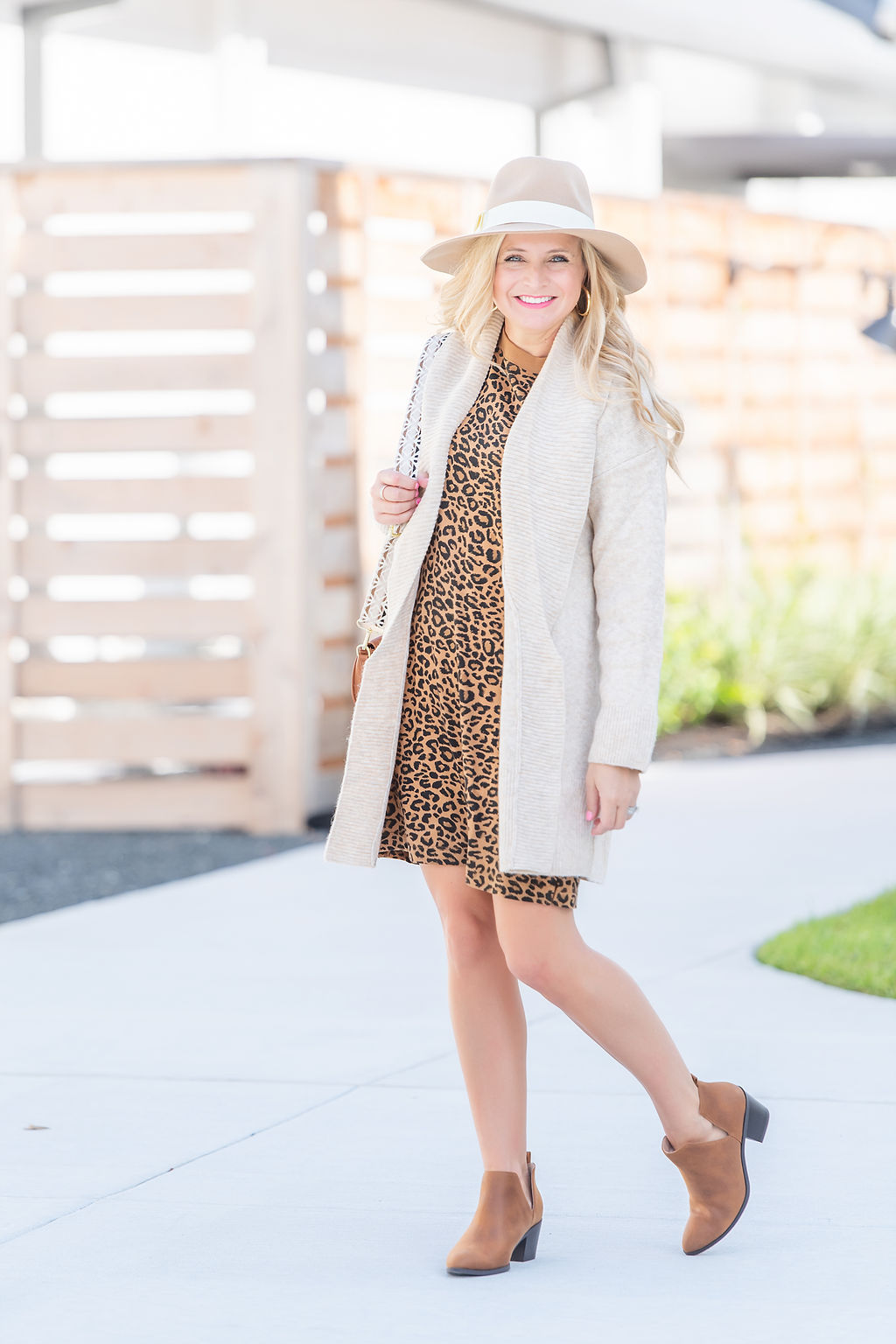 DRESS | CARDIGAN | MULES | BAG

Look how easy it is to transition this dress into fall! Booties and dresses are huge for this time of year. And when you can find both at Walmart for super reasonable prices, that's a sign to treat yourself. Cardigans are also a must-have fall staple. THIS one comes in two other colors and is less than $25!

I've put together some styled looks below with this dress in a few other colors for inspiration. Hopefully you can let this serve as inspiration as you go to get dressed now through fall!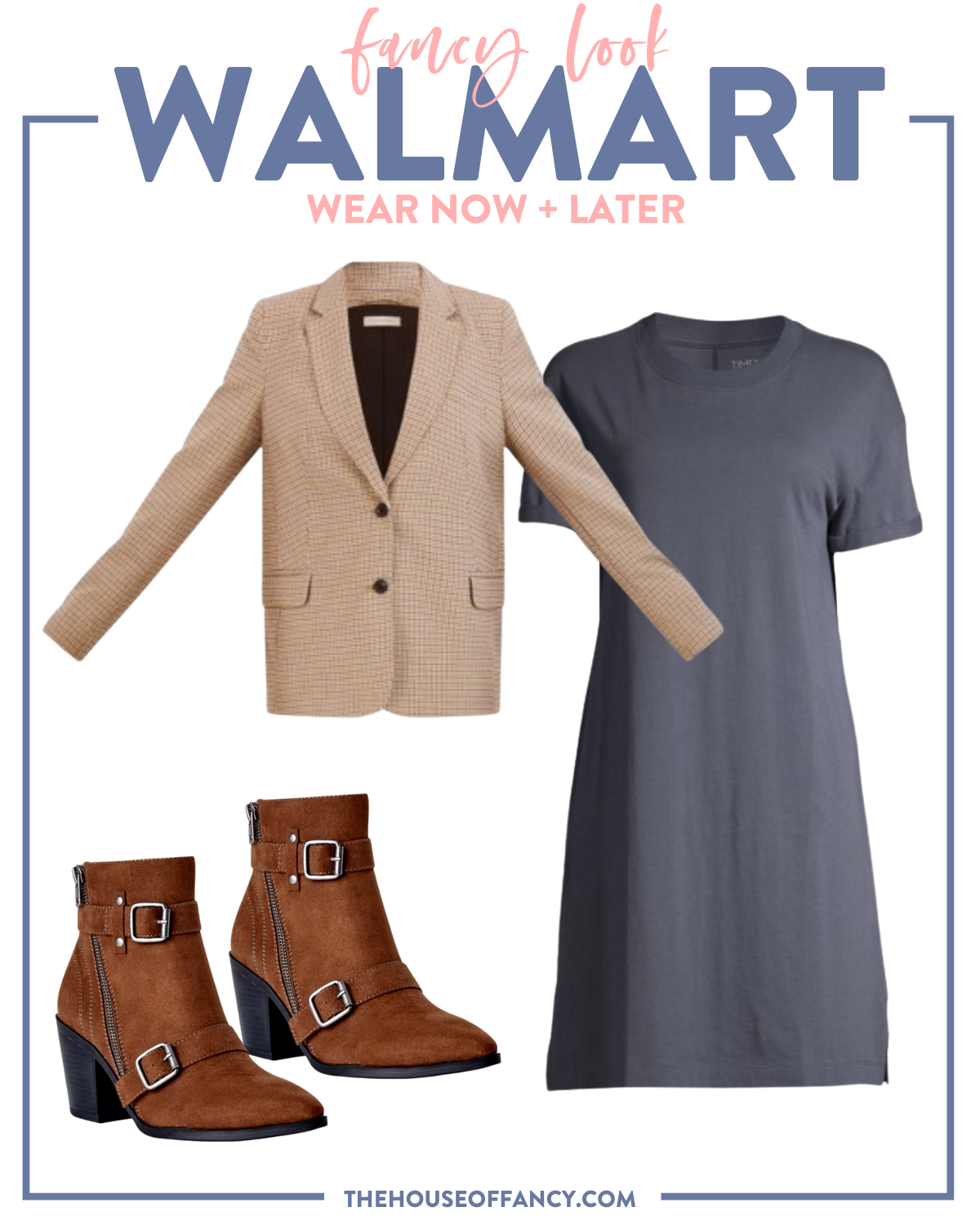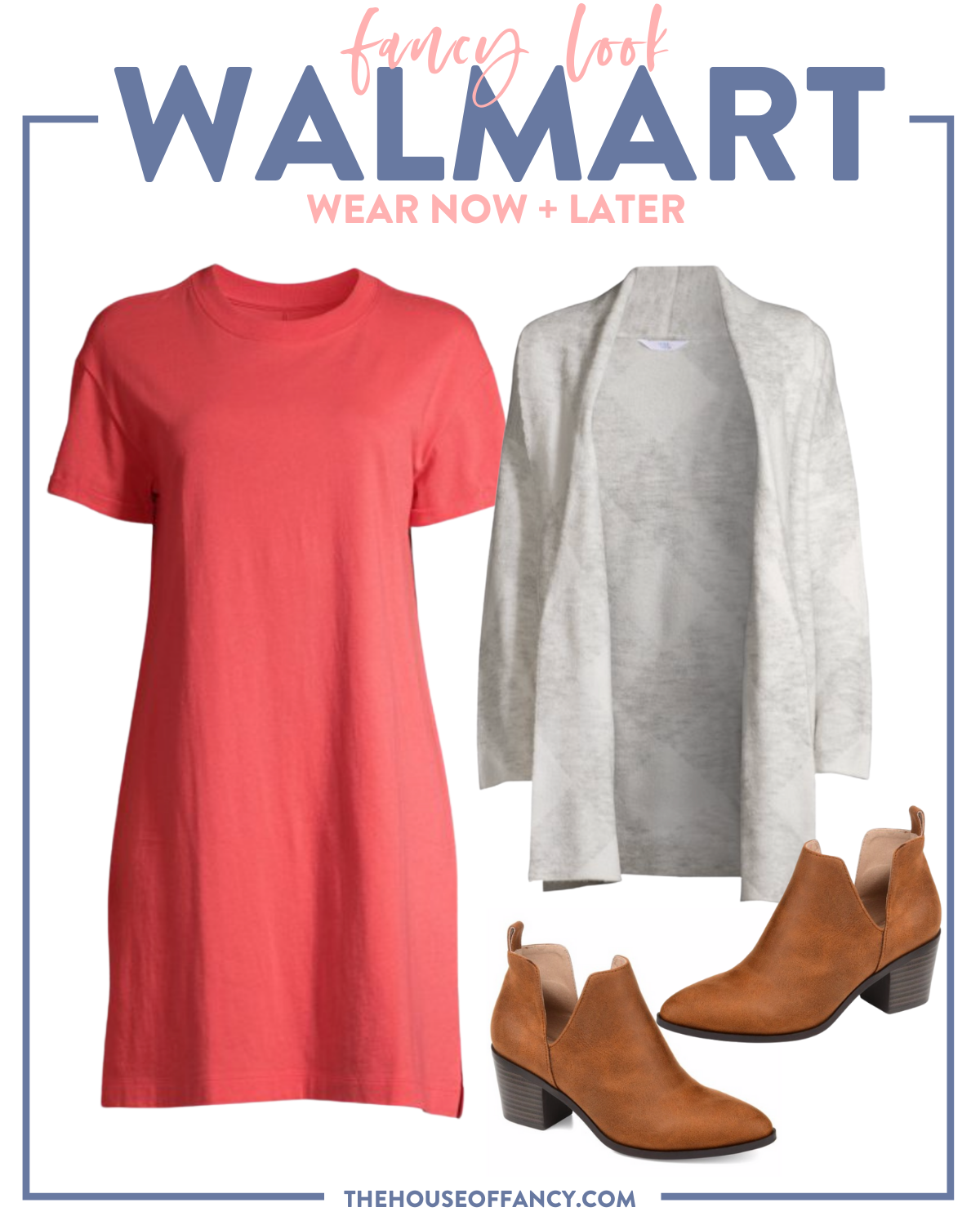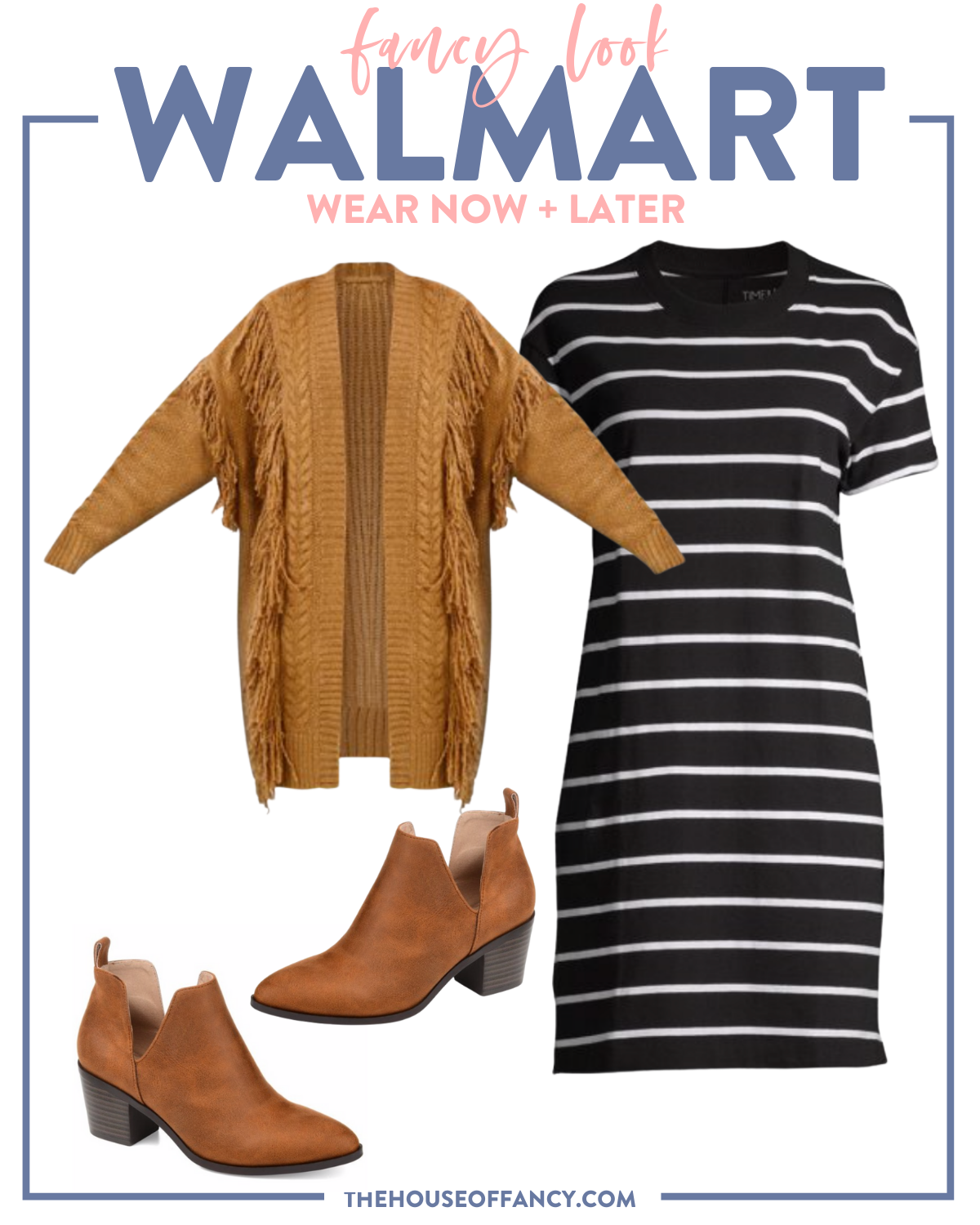 I'll continue to share the ways I style this dress and more Walmart Fashion pieces from the Shop, so make sure you're following along on instagram @thefancyashley to see them first!

If you loved this post, be sure to check out the Walmart section on the blog where I feature the very best fashion finds, all from Walmart! Have a fab day, friends! XOXO
Thank you so much to Walmart for sponsoring today's blog post! I love being able to partner with brands I trust, to share products I truly love!
SHOP FANCY ASHLEY STYLED LOOKS FROM WALMART