Hi friends! Happy Thursday and happy FALL, y'all! We had our first cool front in Texas on the first day of fall, so it's feeling glorious!! I'm excited to share 6 things that I'm loving lately with you, today! Take a peek!
The Plaid Top You Need for Fall
This is the most perfect plaid top for fall! It's going to take you from fall right into the holiday season! I am obsessed!! This will go quickly, so grab it HERE! It also comes in a green plaid and I'm thinking I might need both!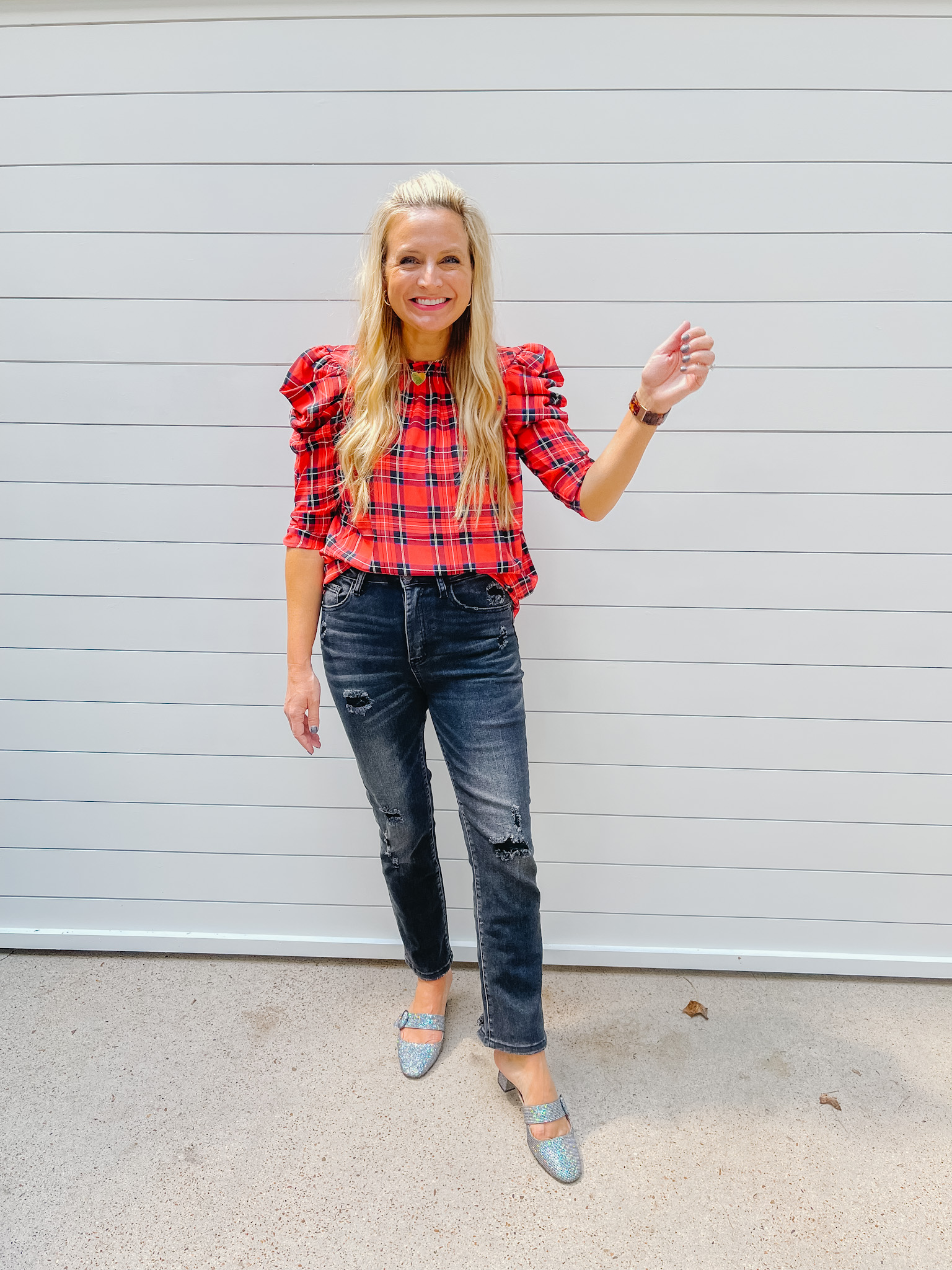 TOP (small) // JEANS // MULES // HEART NECKLACE // PAPERCLIP NECKLACE // EARRINGS // WATCH BAND

The Best Under $10 Mascara and Mascara Primer
I have been using and loving this Amazon mascara! Trust me when I tell you that it is a game changer! I am obsessed with it! It's gluten free and cruelty free, too! I recent tried their coordinating Volume Boost Lash Primer and I'm loving that as well! I love the False Lash Effect Mascara the best, but this set of 4 mascaras is a great way to try them all and it's under $20! Perfect gift or stocking stuffer, too!
LASH PRIMER // MASCARA // MASCARA SET

I thought this photo from the listing was great to show the difference between mascara with lash primer and without! It's a huge boost to the lashes! TRY IT!!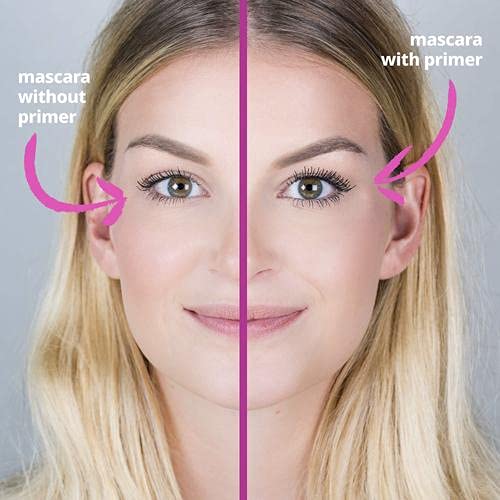 Fall Inspired Sweaters
SWEATER (small) // JEANS (27, needed 26) // HAT // NECKLACE // MULES

SWEATER (small) // JEANS (27) // HAT // NECKLACE // MULES

Under $80 Faux Leather Jackets from Amazon
This under $80 Faux Leather Jacket from Amazon is a WINNER! The quality is awesome and it is a gorgeous jacket! I grabbed it in a size small in both colors! Grab it HERE!
FAUX LEATHER JACKET (under $80! I did size small)

My Favorite Amazon Sweater
Now that fall has arrived, I am so thrilled to sport my favorite Amazon sweater for the 3rd year in a row! It comes in so many colors and it's the best! I grabbed it in kids' size for Reagan, too! You can grab it for you HERE and for your mini me HERE!
SWEATER (small) // JEANS // BOOTIES (similar) // KIDS SWEATER

Recent Target Finds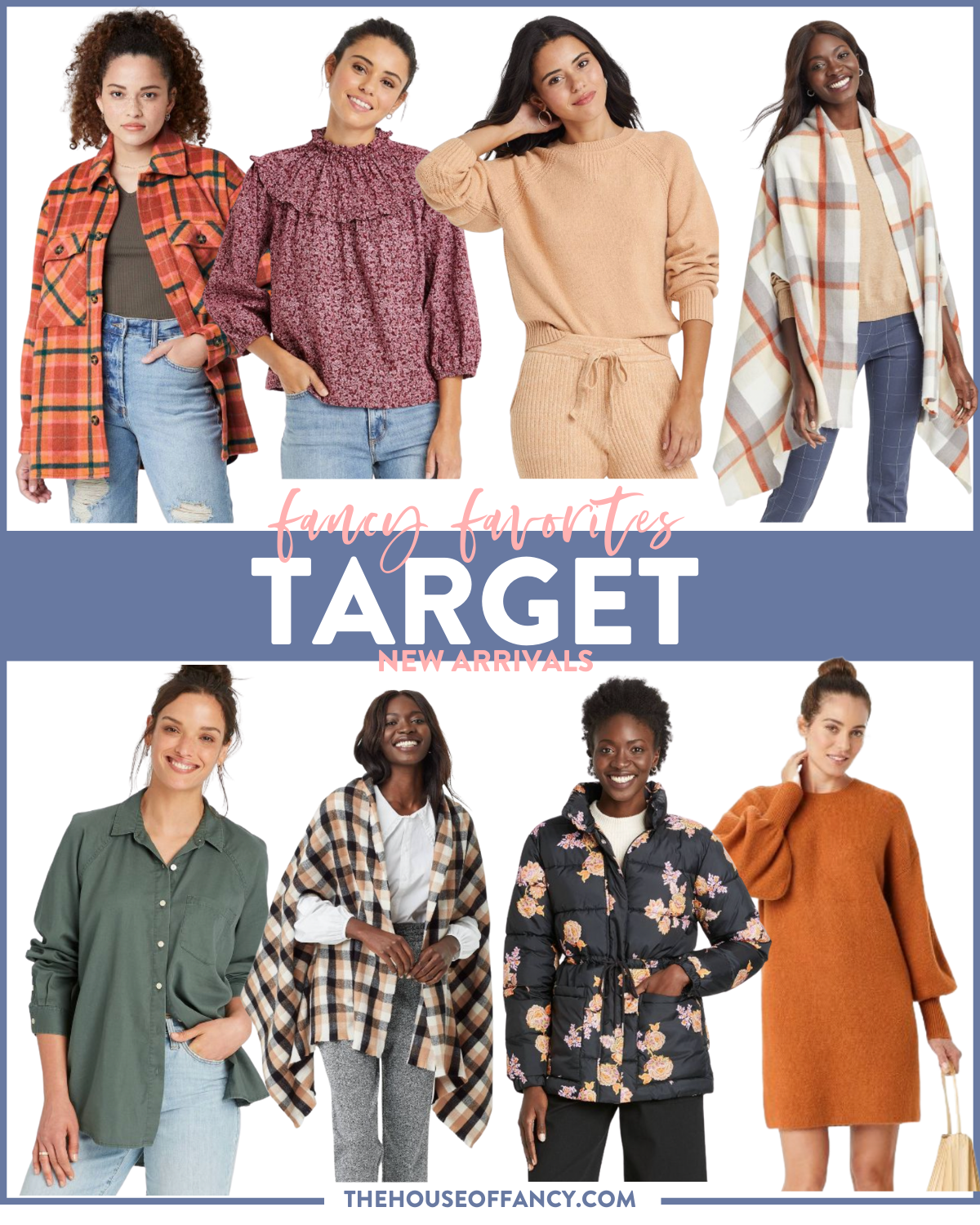 ONE | TWO | THREE | FOUR | FIVE | SIX | SEVEN | EIGHT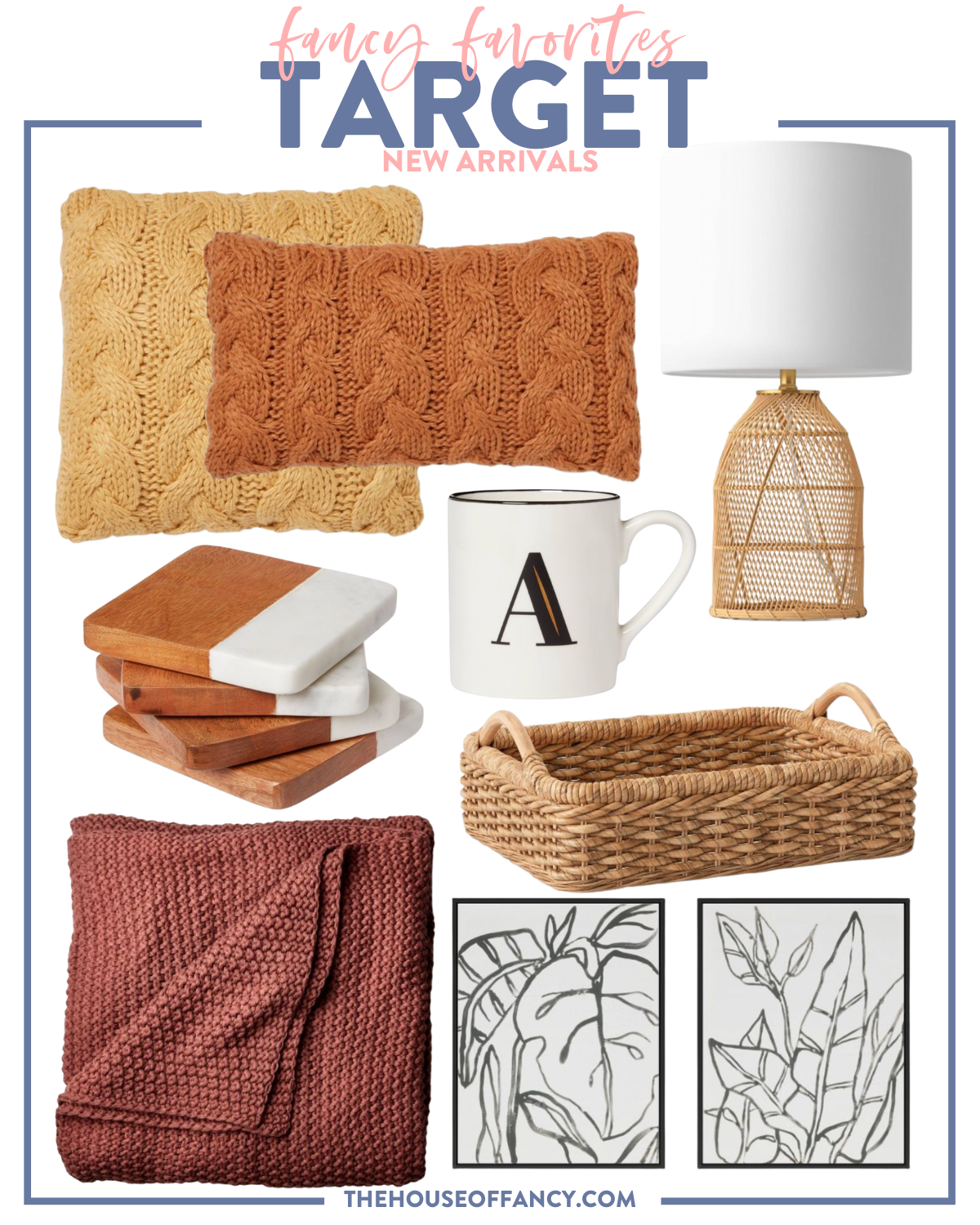 YELLOW PILLOW | RUST PILLOW | LAMP | COASTERS | CUP | BLANKET | BASKET | WALL ART




If you loved this post about what I'm Currently Loving, then be sure to search Fancy Favorites on the blog where I feature all Fancy Favorites!
Have a fab day, friends! XOXO