Happy Thursday! Can you believe Valentine's is a month away?! Well, as of tomorrow but still! 2022 is off to a speedy start, I feel like each year just goes by faster and faster. For Target Thursday today, I'm rounding up all the Valentine's Day cuteness, including kids clothes! I can guarantee you'll have heart eyes for at least a few things below! Be sure to let me know in a comment which one(s) did!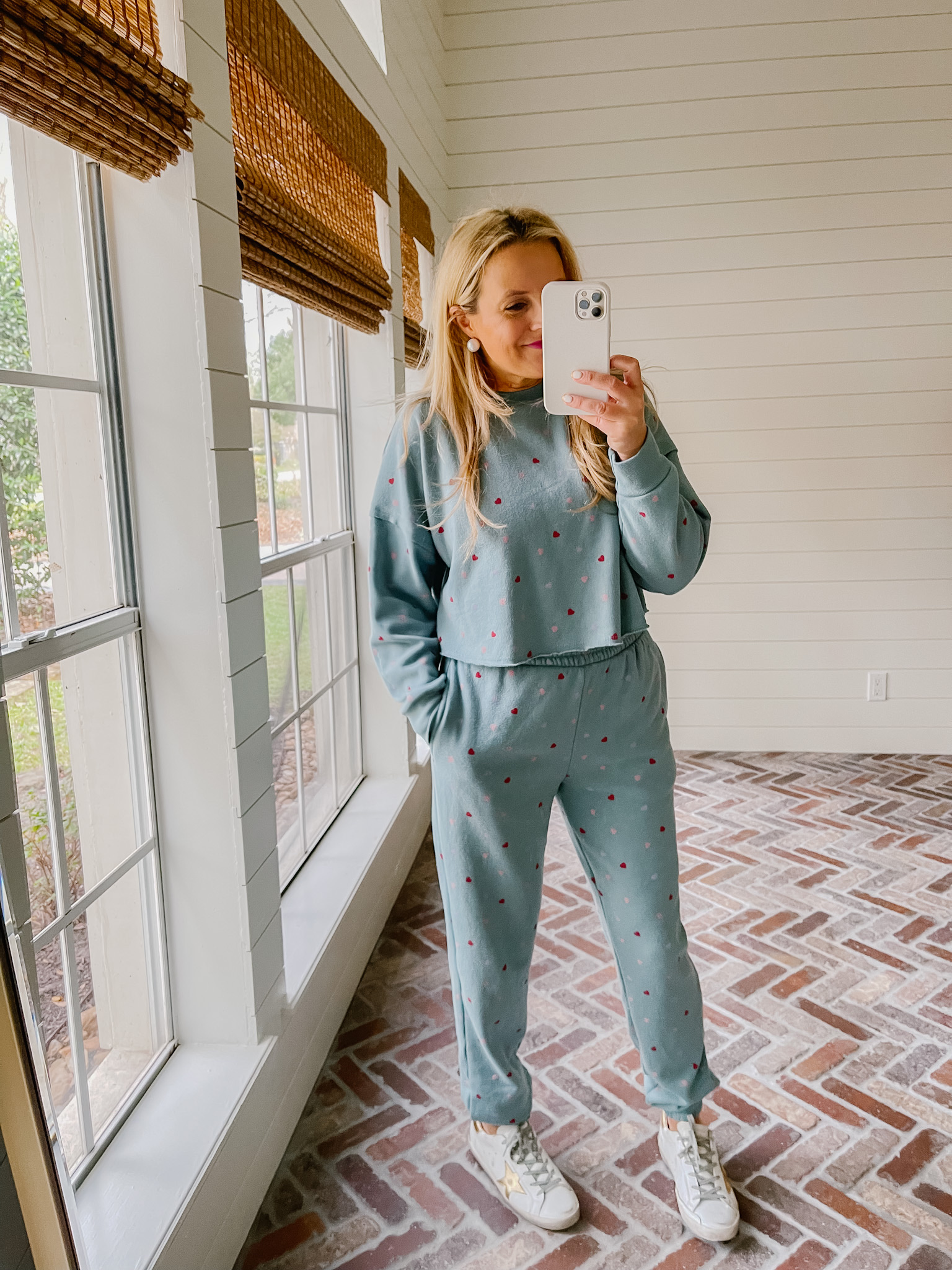 SHOP THE LOOK
SHIRT | PANTS | SNEAKERS | EARRINGS
Wearing a small in both, TTS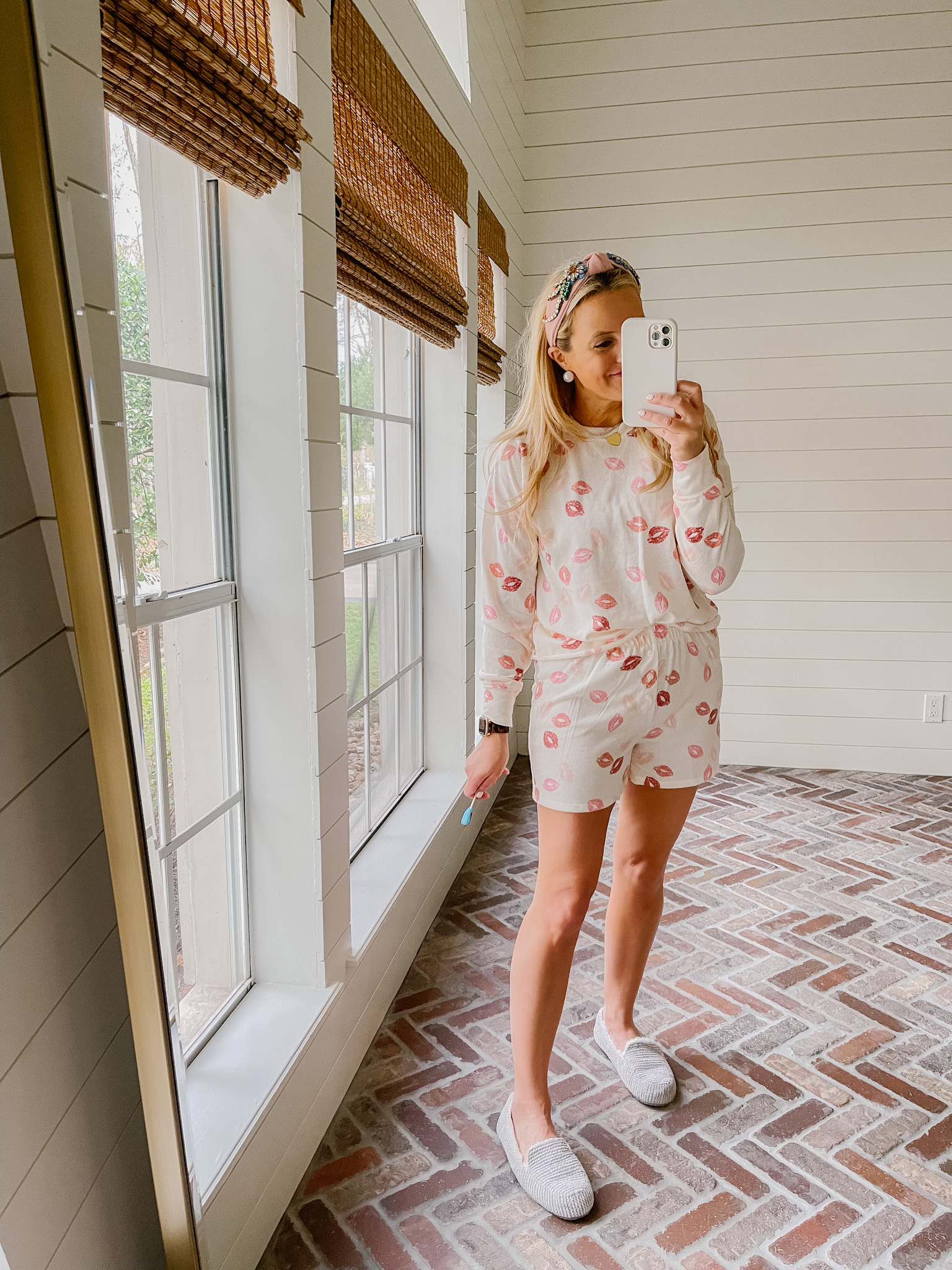 SHOP THE LOOK
PAJAMA SET | SLIPPERS | HEADBAND | EARRINGS
Wearing size small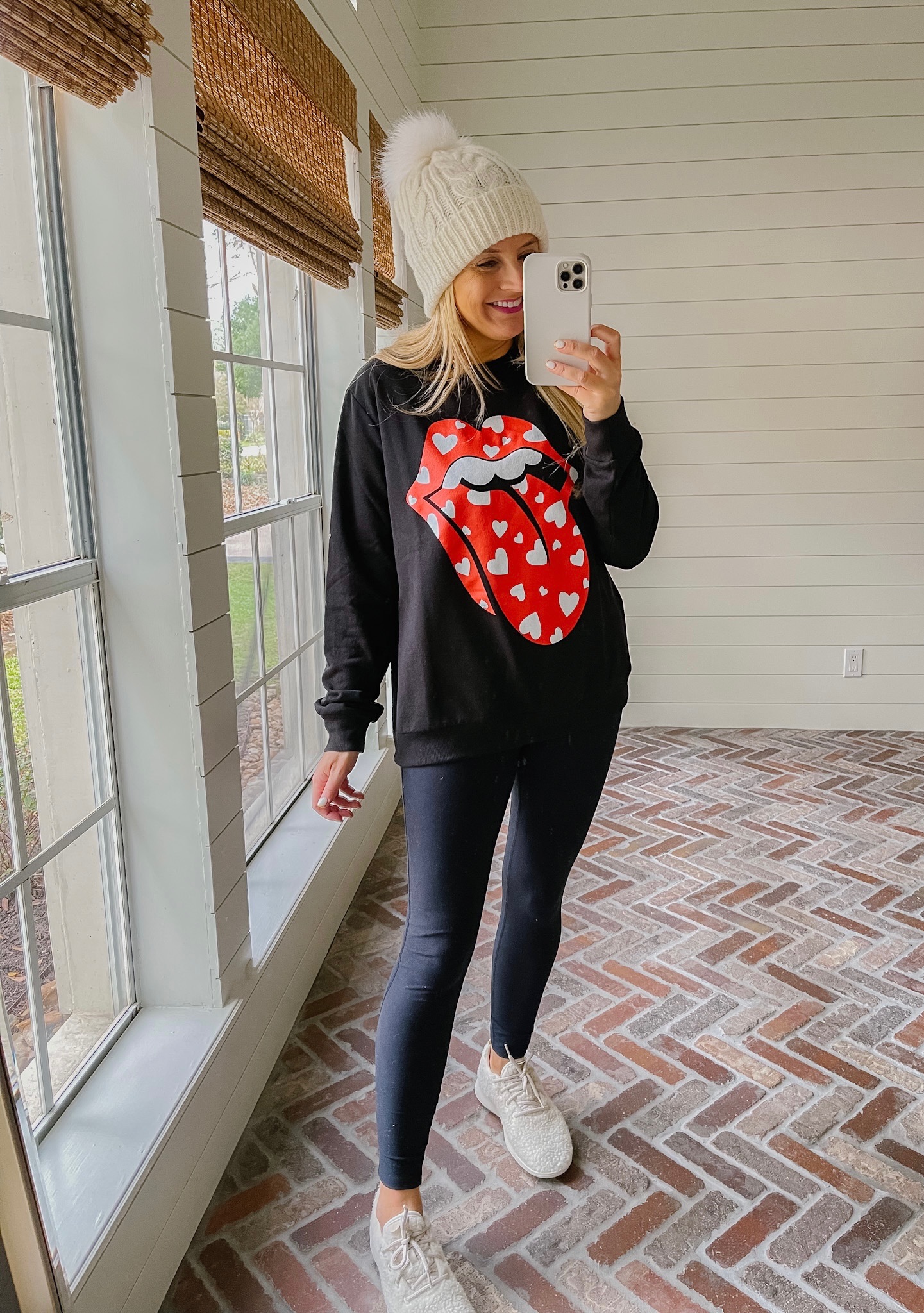 SHOP THE LOOK
SWEATER | LEGGINGS | SNEAKERS | SIMILAR BEANIE
Wearing small in both sweater and leggings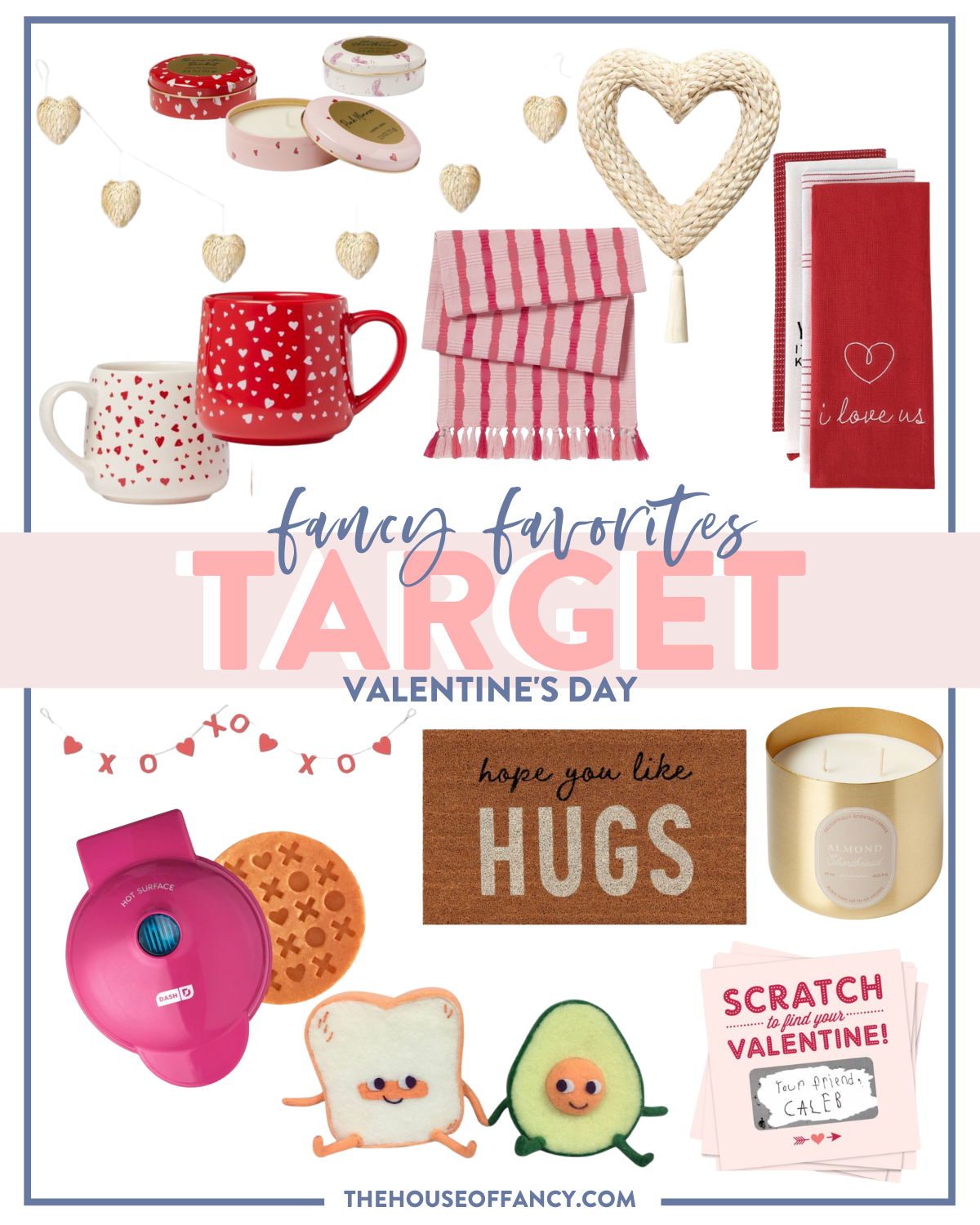 SHOP VALENTINE'S DECOR
CANDLE SET | GARLAND | HEART WREATH | CUPS | TABLE RUNNER | TEA TOWELS | GARLAND | DOORMAT | CANDLE | WAFFLE MAKER | AVOCADO TOAST | VALENTINE'S CARDS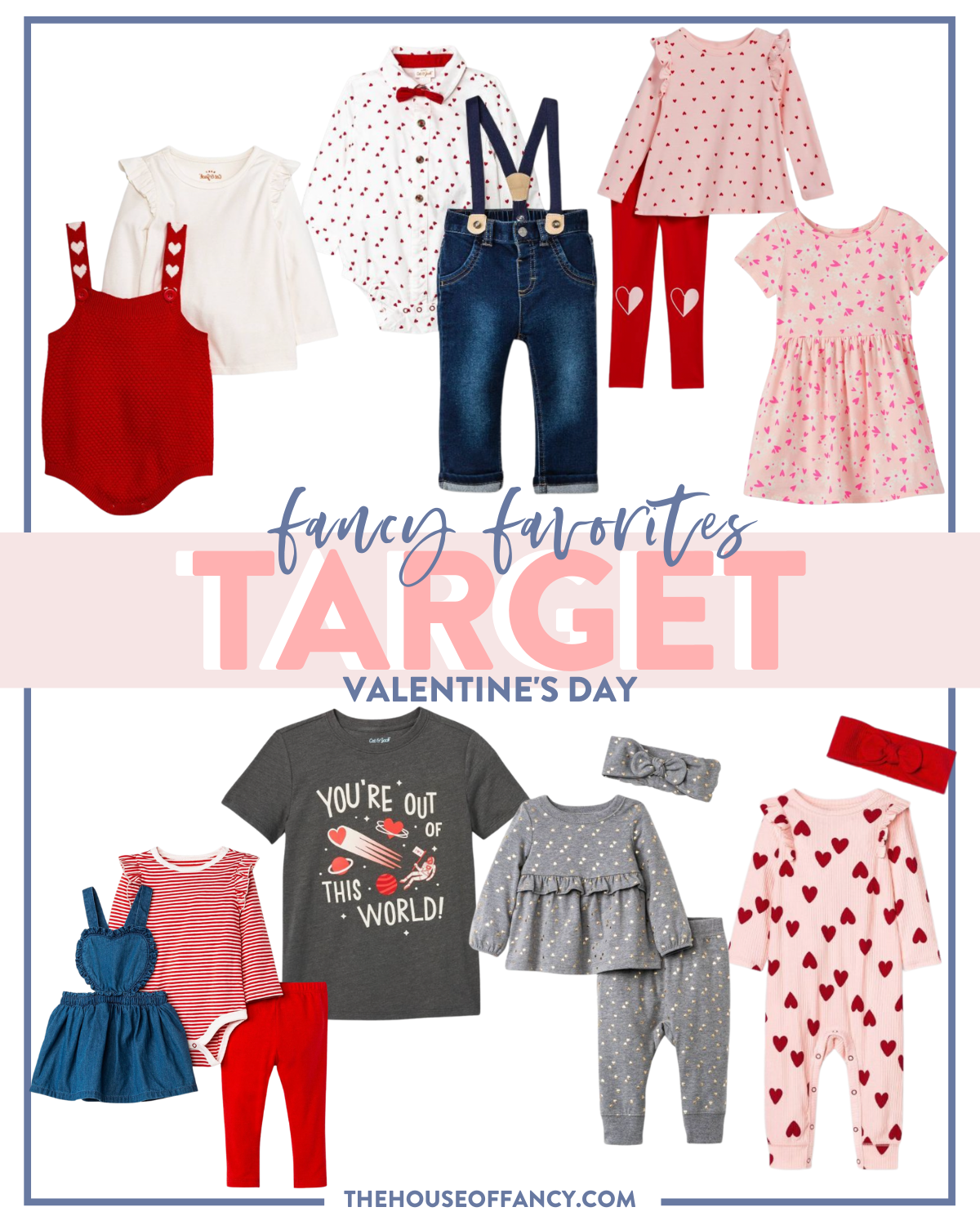 SHOP KIDS
ONE | TWO | THREE | FOUR | FIVE | SIX | SEVEN | EIGHT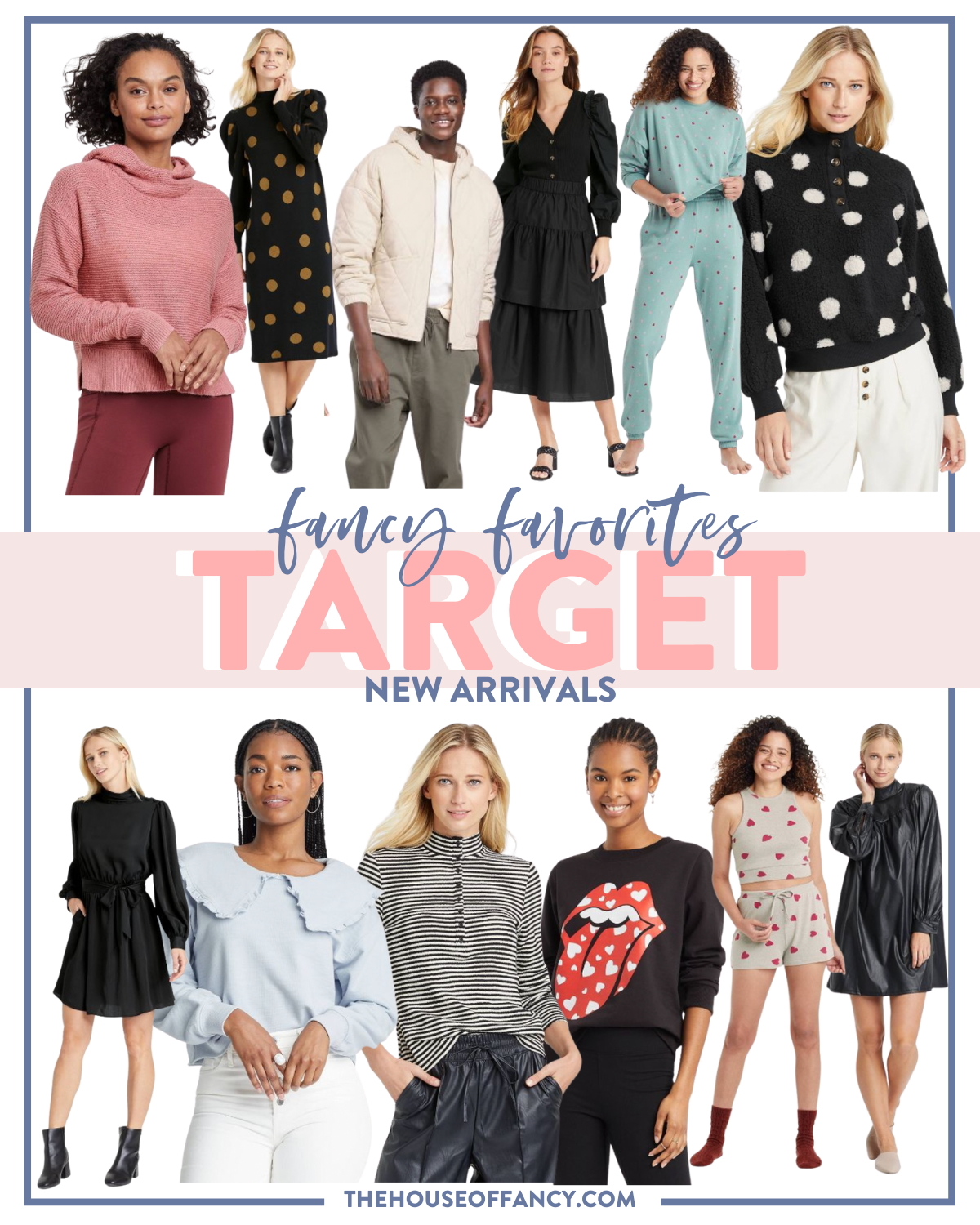 SHOP NEW ARRIVALS
ONE | TWO | THREE | FOUR | FIVE TOP & PANTS | SIX | SEVEN | EIGHT | NINE | TEN | ELEVEN | TWELVE

One of the many things I love about Target is that they preview items that will be arriving soon, with the option to "favorite" them on your account! This is huge! Like many Studio McGee items, they go fast! So being able to favorite them, even when you can not purchase, saves so much time when they do become available.
SHOP STUDIO MCGEE
LIGHT | MIRROR | HEADBOARD | DRESSER | DRESSER | CHAIR | SIGN | SIGN | CABINET | COFFEE TABLE | NIGHTSTAND | BASKET

Which item(s) gave you heart eyes?!
If you enjoyed this Target Thursday roundup of favorites, be sure to check out the Target Thursday section on the blog were I always share the very best of Target finds!
Have a fab day friends! xoxo