Happy Thursday! If you're looking for affordable holiday home decor and gifts, Target is the store you need to shop! I know, I know, that's a bold statement. There are lots of stores that have great holiday decor, but here's 3 reasons why Target stands out. 


1. IT'S AFFORDABLE
Holiday home decor can add up really fast. Don't get me wrong, Target items can definitely add up too. However, they run such good deals it's easy to stay under budget. Plus their dollar spot always has such amazing items.

2. THEY HAVE COLLECTIONS FROM YOUR FAVORITE INTERIOR DECORATORS
Get overwhelmed looking at all the decor and not sure what to use where? Then this is probably a huge selling point for you. Because they have lines by our favorite home designers like Hearth & Hand and Studio McGee, it's style you know you can trust. You don't have to think about how you'd style them or if they're cute pieces. They already have the stamp of approval.

Fancy Home Decor Picks under $20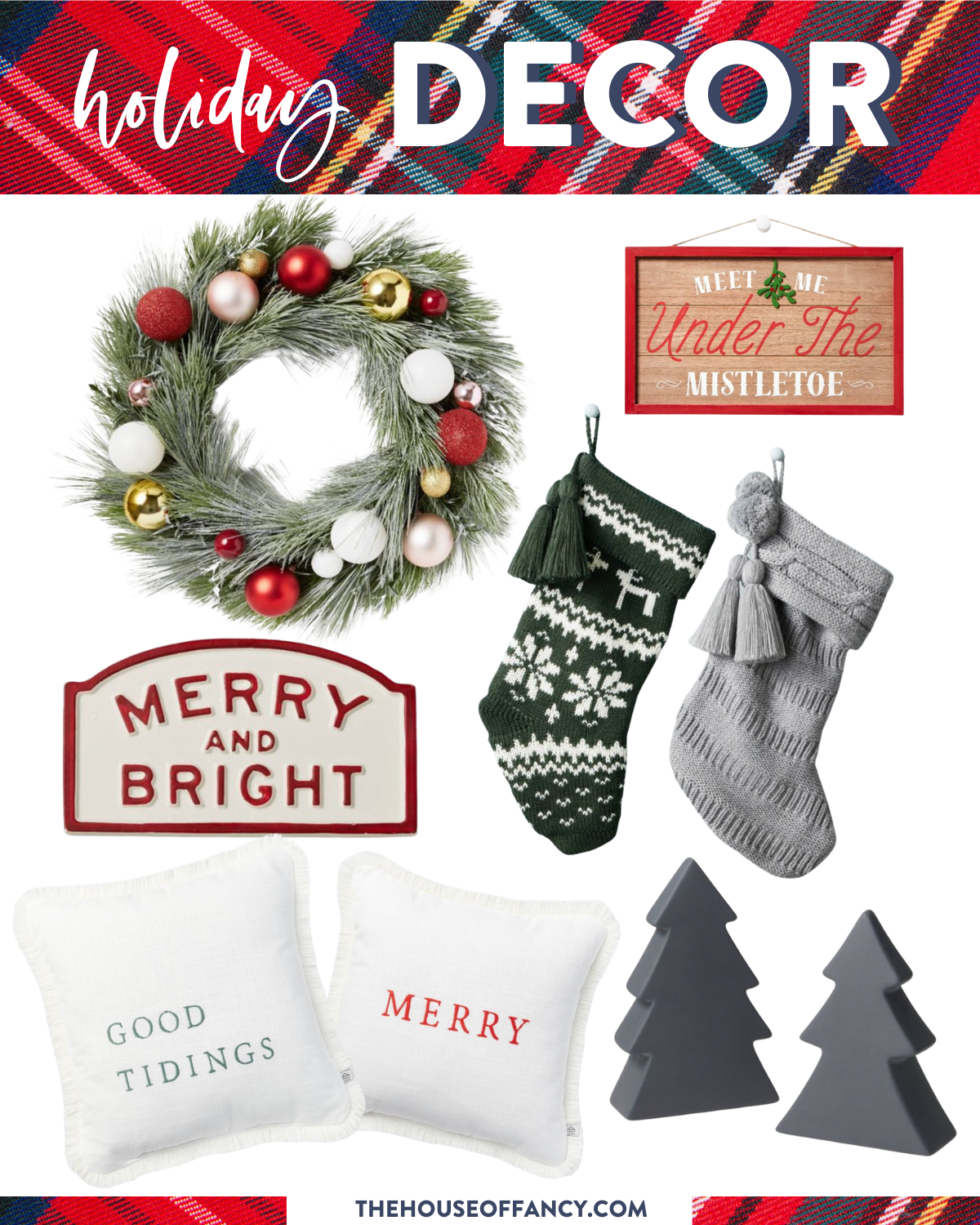 SHOP HOME DECOR
WREATH | SIGN | GREEN STOCKING | GRAY STOCKING | SIGN | GOOD TIDINGS | MERRY | TREES


3. IT'S A ONE STOP SHOP FOR ALL YOUR HOLIDAY NEEDS
This goes without saying, but when you go to Target for one thing, you're going to leave with 76. It's just science. So instead of fighting it, I say we embrace it. By doing our holiday home decor shopping at Target it also means we can shop for everything else we need from dinnerware for hosting to holiday gifts and stocking stuffers.


Target Gift Guides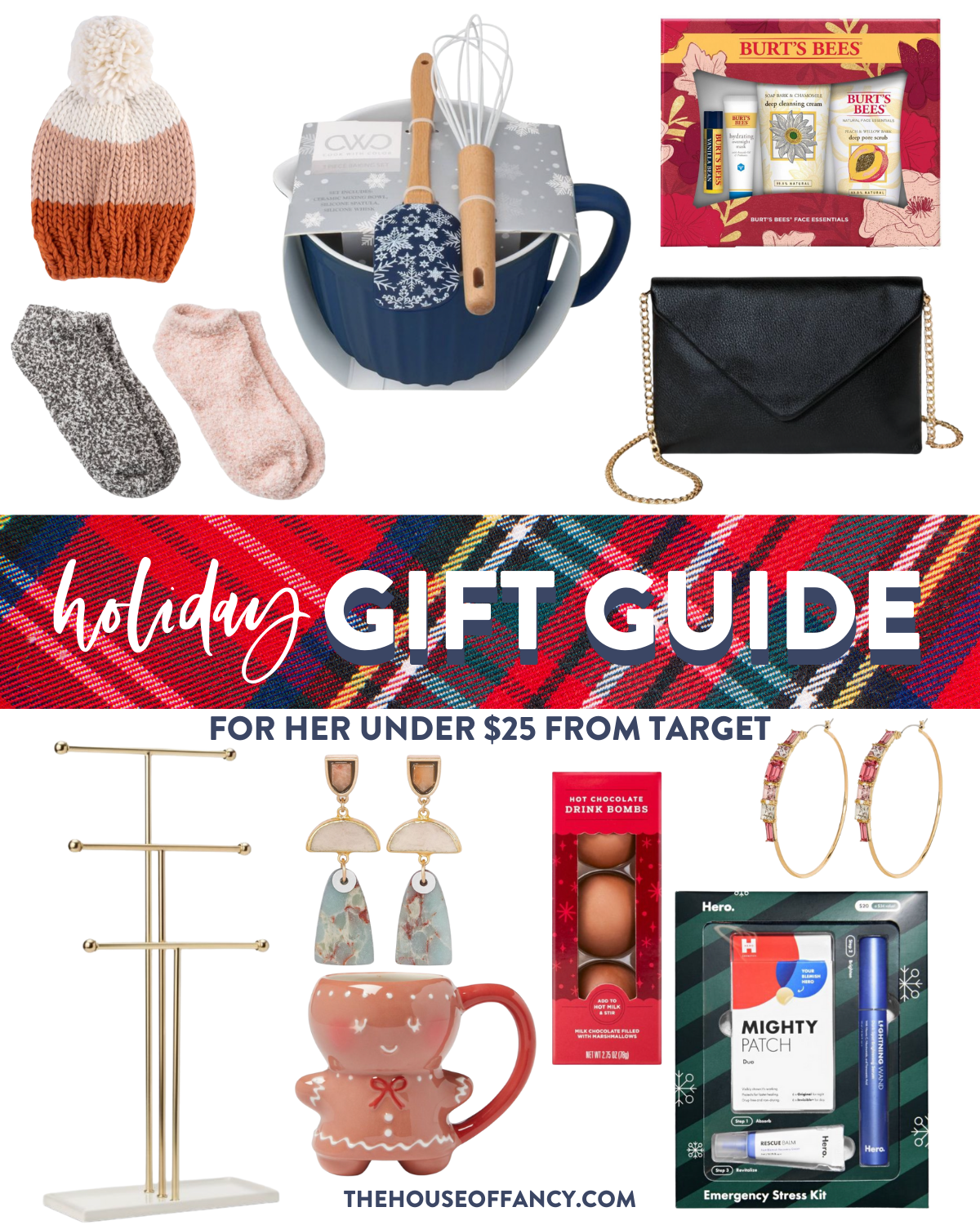 SHOP GIFT GUIDE
HAT | SOCKS | BAKING SET | BERTS BEES SET | CLUTCH | JEWELRY HOLDER | EARRINGS | MUG | DRINK BOMBS | EARRINGS | HERO SET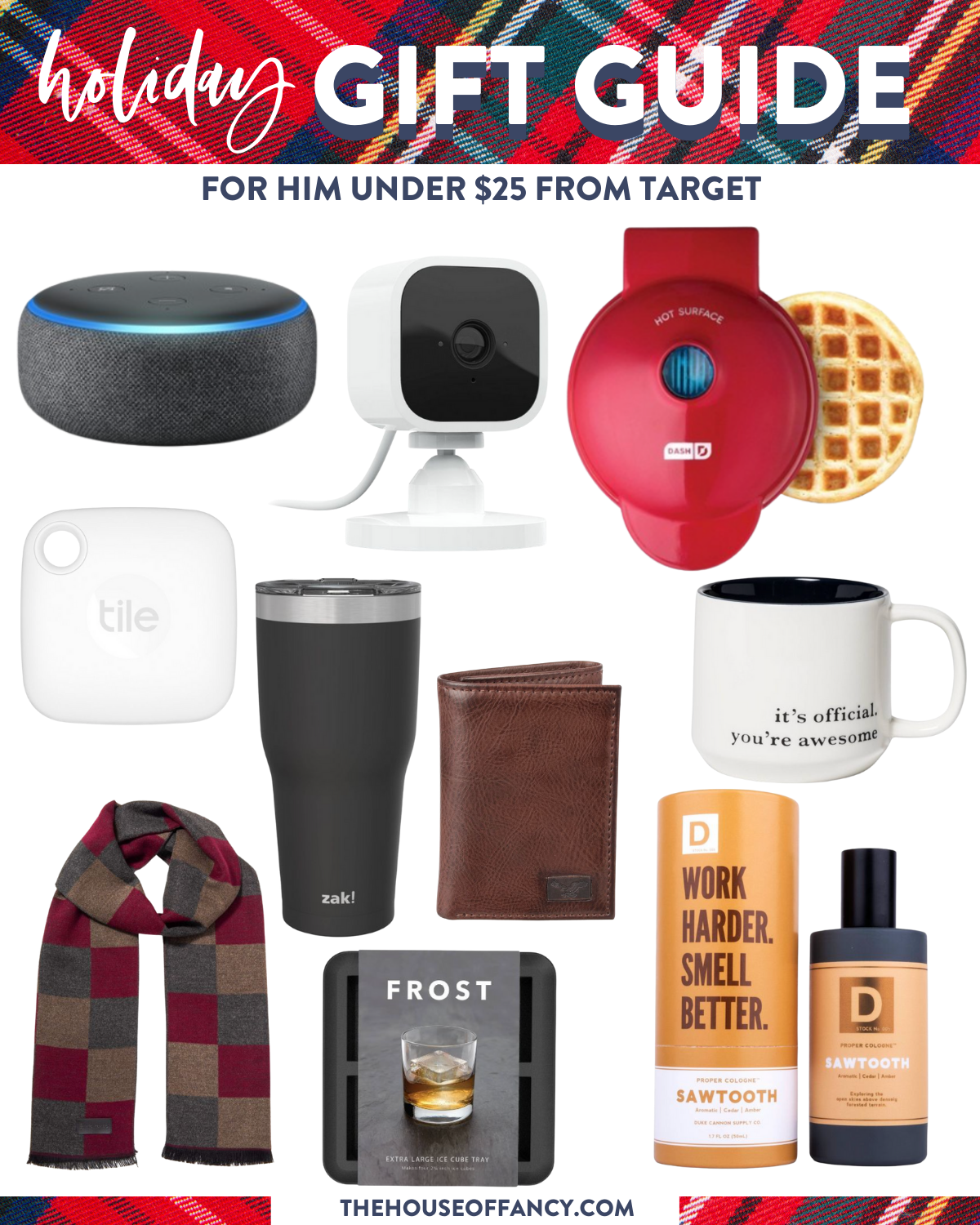 SHOP GIFT GUIDE
ECHO DOT | MINI CAMERA | WAFFLE MAKER | TILE | ZAK | WALLET | MUG | SCARF | ICE CUBE TRAY | COLOGNE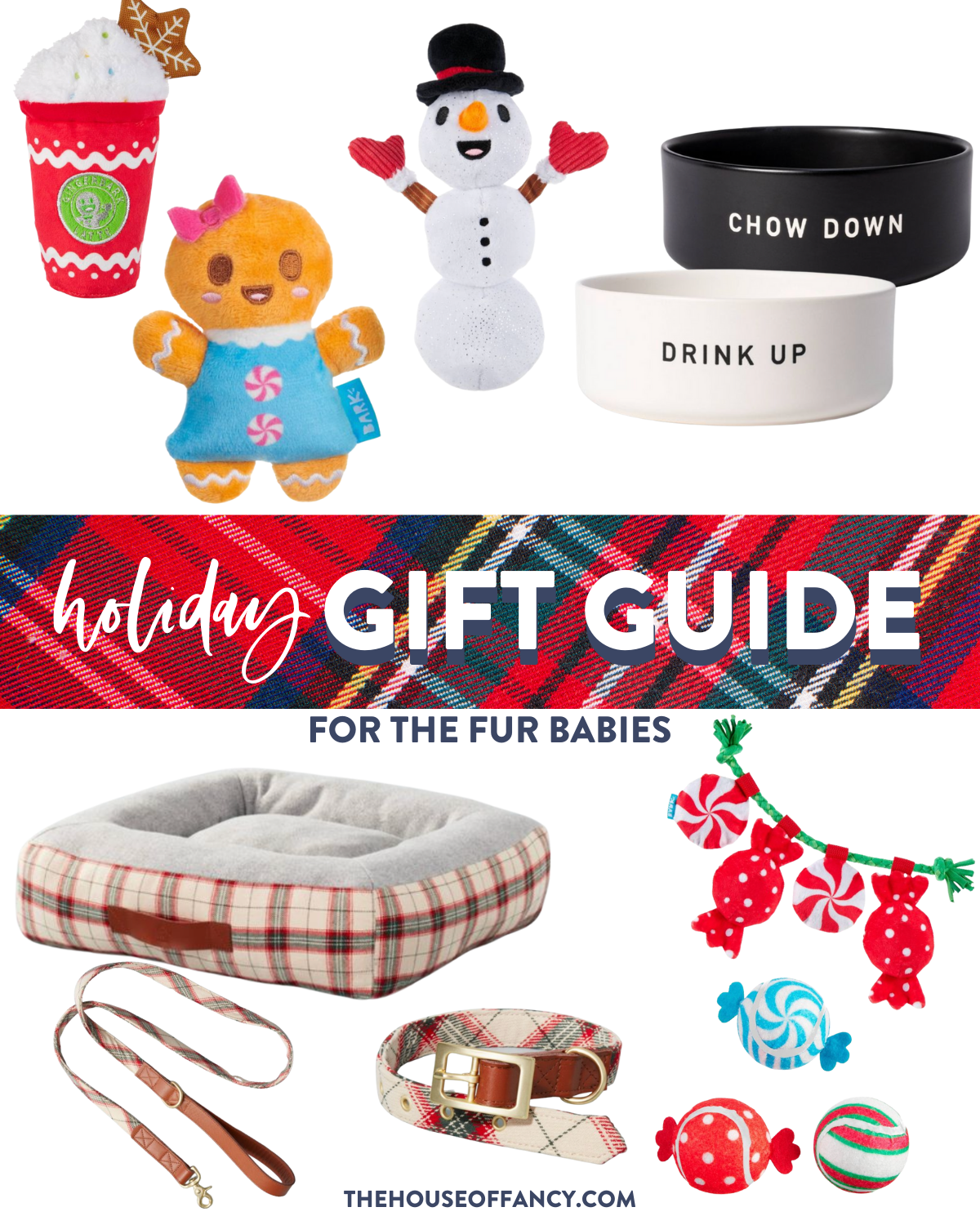 SHOP GIFT GUIDE
LATTE | GINGERGIRL | SNOWMAN | FOOD BOWL | WATER BOWL | BED | LEASH | COLLAR | BALLS | ROPE

Whether Target is the first stop for holiday decor, or the last stop for all your stocking stuffers, you know it NEVER disappoints!! I feel like Target's gift options just get better and better each year, and 2021 is no exception.


If you enjoy this Target Thursday, be sure to check out the Target Thursday section on the blog where I feature the very best finds, all from Target!
Have a fab day, friends! XOXO