I wrote this post last year to my 20 year old self last August 2013 and decided that I will add a thing or two, each year to it, for my birthday, because, let's face it, we grow a lot and learn a lot each year. Oh, and my birthday is Saturday and I am turning the big 3-1!
Last year, I turned the big 3-0. It's funny, because it really isn't that life changing of a year. I mean, you get older, yes…, but life changing? No. When Reagan was a few months old, this gal told me that I had no idea what life was and my life wouldn't even begin until I was 30. Married and two kids in, I found the statement ignorant and comical at the same time. I'm happy to say that my life began way before I turned 30 and this past year has been full of ups and downs, highs and lows, just like the rest of my years. It has been a pretty life changing year for my family in certain aspects, but a move would have been life changing at 30 years old or 12 years old. It's funny because last year around my birthday is when we first made our decision to move and here I sit, writing this post, in my kitchen, in my house, in Texas! I still wake up some mornings and miss California…especially with this insane humidity that we are having right now (hello sauna outside!), but all in all, this move has been the right choice for our family and that's what matters.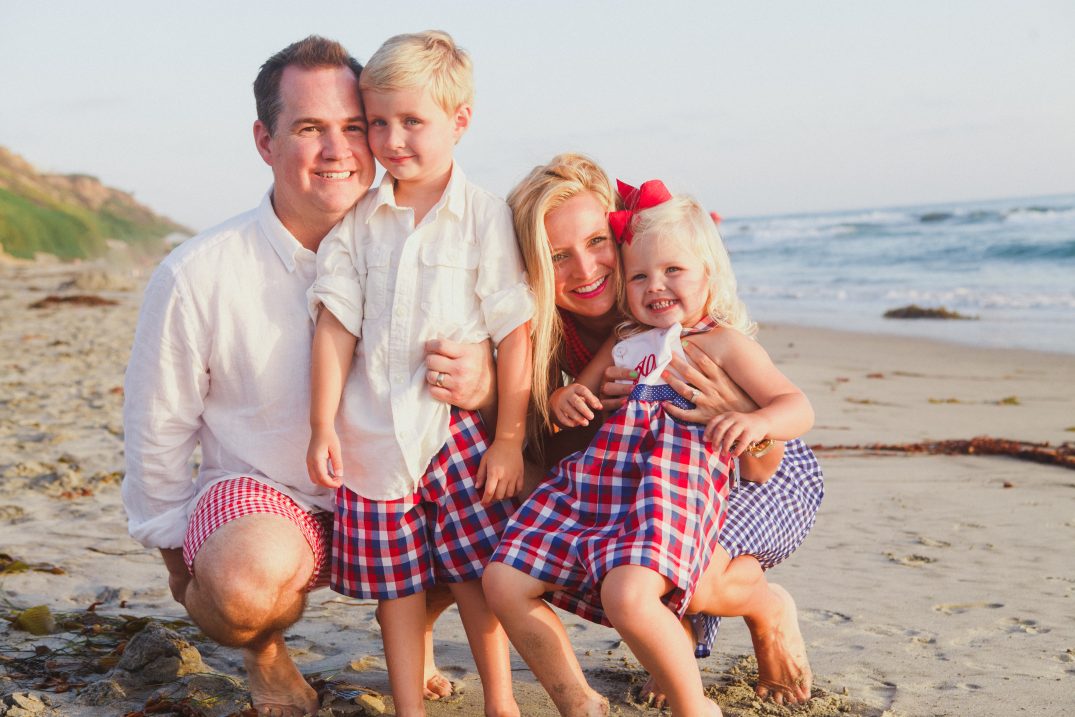 Here is my letter to me:
Dear Me,
1. Don't worry so much because, I promise you what lies ahead is way better than you could ever imagine.
2. Do what you love. Even if no one supports you. The people who love you and believe in you will support you in every endeavor.
3. You will be set up on a blind date and you will end up marrying that amazing godly man.
4. He will be your biggest supporter and your best friend. When I say biggest supporter, I mean it. He will cheer you on in anything you chose to do.
5. Dance like no one is watching. Ignore the people who laugh at your dance moves. Just enjoy yourself and have fun. That's all that matters.
6. Pray without ceasing.
7. Always follow YOUR dreams.
8. Never let anyone bully you and guilt you into staying in their life. If it's not working for you, then it's just not and you don't owe an explanation.
9. True friends are just that, true friends. You will only get a few in your lifetime, but they will be there for you always.
10. Do the things you want to do. The time wasted sitting around making excuses as to why you can't do them, is time that could have been used doing said things.
11. Being a mom will be the hardest and most rewarding job ever. It's never easy but it will be the best thing you'll ever do.
12. You will do nothing with your college major. You will spend lots of years wondering if you should have and that's okay because you still can.
13. You will move all over the place in the next ten years and you will have some great experiences and meet some amazing people.
14. You will teach yourself lots of new skills that you've always wanted to learn.
15. You and your sister will have kids around the same ages and this will be one of the greatest things. Seeing them all interact with each other and seeing how they love each other so much will be priceless.
16. Do not put so much stock in what certain people think of you. There will always be certain people trying to bring you down. Hold your head high and "keep on keeping on."
17. Lots of amazing things will happen and also lots of tragic and tough things will happen. Remember to hold onto your faith. It's hard at times, but knowing there is someone out there with a plan for YOU and YOUR life, will get you through.
18. You will always love pink and glitter. (duh)
19. You will begin watching the show Frasier and you will watch it every night and it will be key in helping you fall asleep.
20. You will always laugh a lot…even through the hard times.
21. You will always struggle not taking things to heart, whether it be an attack on you personally or an attack on your business. It will always be hard for you, but remember that you have lots of people cheering for you. They are who matter.
22. ALWAYS trust your instincts. More often than not, they will be right.
23. Always trust your mom's instincts too. She has been right about soooo many things!
24. It's okay to cry. Most times, after a good cry, you'll feel better.
25. Eat dessert. Eat cheeseburgers. Life is too short to count calories constantly.
26. People will let you down. That's just part of life.
27. Even on the hardest day when you think you can't take anymore, remember to be thankful for ALL your blessings.
28. Always take lots of pictures even if it makes your hubby crazy! 🙂
29. Treat each day like a special occasion.
30. Don't let fear control you.
ps…Wear sunscreen. Seriously, get in the habit now…it's a good one.
Added August 2014
31. Moving is hard. Duh. You will realize (and remember from when you were growing up) that no matter where you are, what city or state you live in, as long as you are with your immediate family (though you'll miss the parents, sibs, friends and grandparents like crazy), you are home and you'll be okay. Some days will be harder than others and you'll wish you were somewhere else, but take heart, better days are coming.
ps…read number 16. and number 21. like a million times. There will come times that you'll need that advice a lot.
Love,
Me