Happy Wednesday! I fully believe in decorating with the change of any season, but especially around the holidays. When the weather begins to shift outside, the interior and exterior of your home should subtly reflect those changes as well. However, transitioning your space for the fall season can be a little challenging if you're not sure where to start. Thoughtful holiday decorating choices will elevate your space and it will allow you to use your decor for years to come – not just for this one season. Fall decorating is all about adding warmth, creating an inviting space, and of course, expressing your own style. So today I'm sharing how to tastefully decorate a fall home and the coming holidays. Plus, I'm bringing you all the decorating inspiration you need from Walmart to make your home classic and cozy for the autumn season!
MELVIN (Skeleton) // TOP (XS) // JEANS (2) // BOOTIES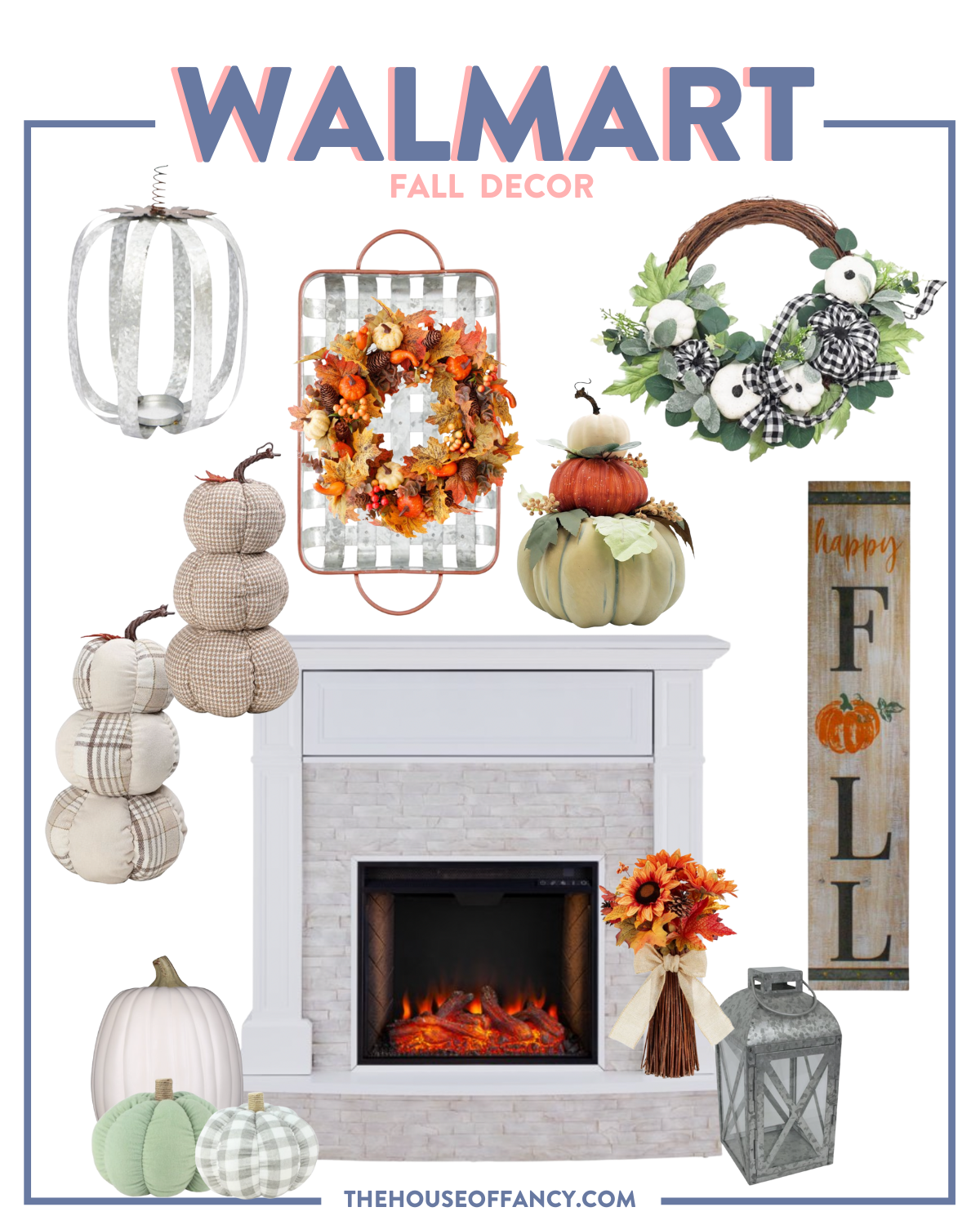 SHOP FALL HOME DECOR
METAL PUMPKIN | STACKED FABRIC PUMPKINS | ORANGE WREATH | PLAID WREATH | STACKED PUMPKINS | TRAY | WHITE PUMPKIN | PLAID PUMPKIN SET | METAL LANTERN | FLORAL | FIREPLACE | SIGN

My secret to tastefully decorating for fall is using colors and items already found in nature. When in doubt, layer pumpkins. An assortment of pumpkins in a range of hues is a failsafe way to transition your home for the fall season. You can place them pretty much anywhere in your home and thanks to Walmart they have so many options at reasonable prices. Some even come in sets making it easier for you to layer.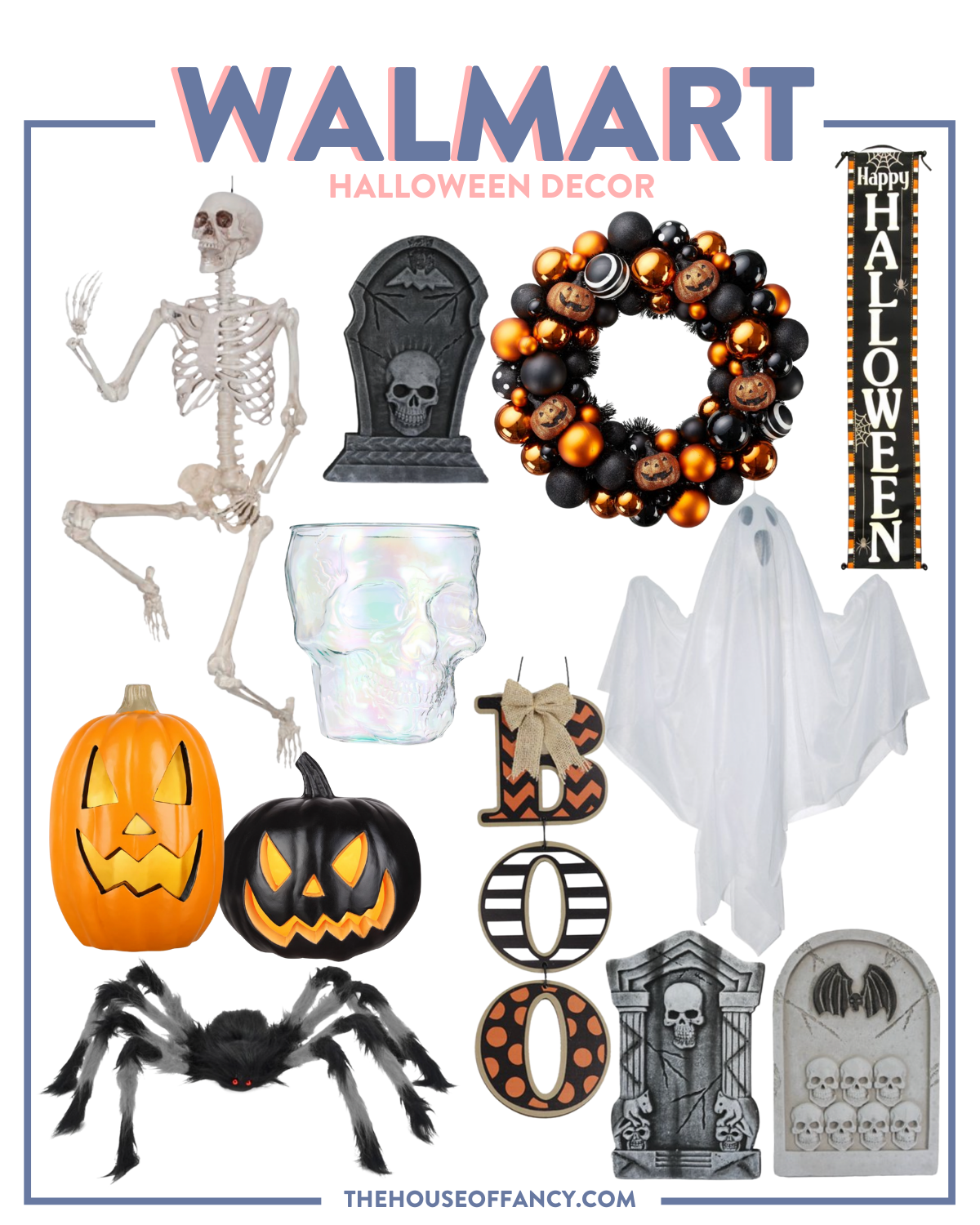 SHOP HALLOWEEN DECOR
SKELETON | GRAVE STONES | WREATH | SIGN | SKELETON BOWL | GHOST | ORANGE PUMPKN | BLACK PUMPKIN | BOO SIGN | SPIDER

You either love Halloween or you can skip it, which are you? I love the fun decorations that only come during the holiday. I don't typically decorate with creepy coffins, smoke machines or all the gory things but I so love a good Mr. Bones. Walmart also has a "bag of bones" if you prefer to have props for throughout the home.
And just in case you are ready for all things Christmas, I couldn't leave that out, too! Walmart has so many great options, so I'm stocking up early this year!
SHOP HOT COCOA BAR
REINDEER CUP | SANTA CUP | SNOWMAN CUP | SPRINKLES | KEURIG | BAR CART | K-CUPS | SIGN | THICK BLANKET | THIN BLANKET

One of my favorite stress-free tips to being a gracious and frazzled-free hostess is to make as much as you can self serve. And that's where this adorable and Easy Hot Cocoa Bar comes into play! Since all these products you can get at Walmart, you can easily have everything delivered so you can start enjoying some hot cocoa! My kids LOVE this!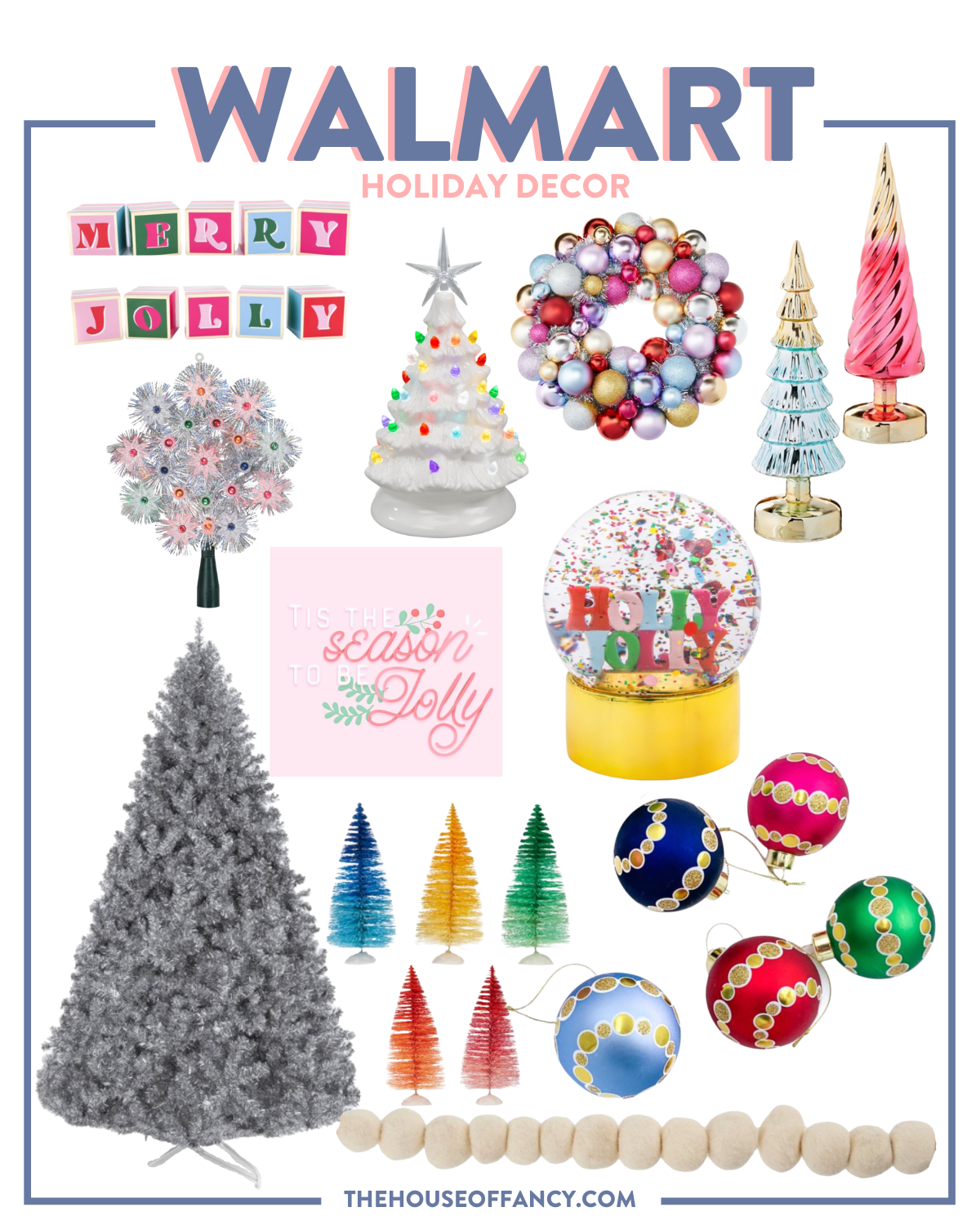 SHOP HOLIDAY DECOR
BLOCKS | TREE TOPPER | WHITE TREE | WREATH | BLUE TREE | PINK TREE | TINSEL TREE | SIGN | TINY TREES | GLOBE | ORNAMENTS | GARLAND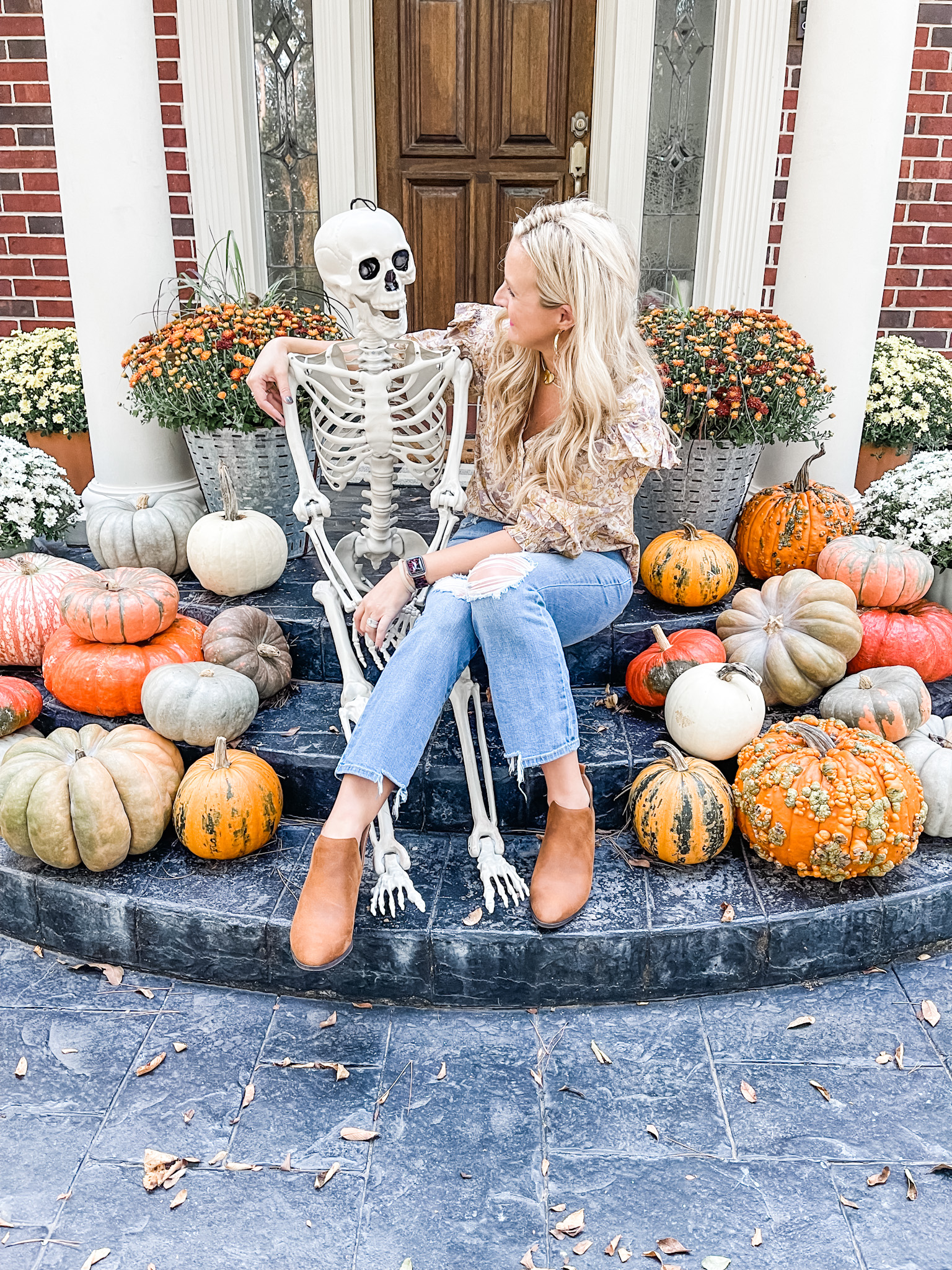 MELVIN (Skeleton) // TOP (XS) // JEANS (2) // BOOTIES
Which holiday are you most excited to decorate for?

If you loved this post about A Fall Home with Walmart, be sure to check out the Walmart section on the blog where I feature the very best finds, all from Walmart!

Have a fab day, friends! XOXO


Thank you so much to Walmart for sponsoring today's blog post! I love being able to partner with brands I trust, to share products I truly love!



SHOP ALL WALMART DECOR