Happy Friday, friends! My favorite out of the Books I Read in August is The Night Swim. These should all be on your reading list but if they are not and you only want one, I recommend that one! Here's What I Read in August with the back blurb so you can get a feel for the story within.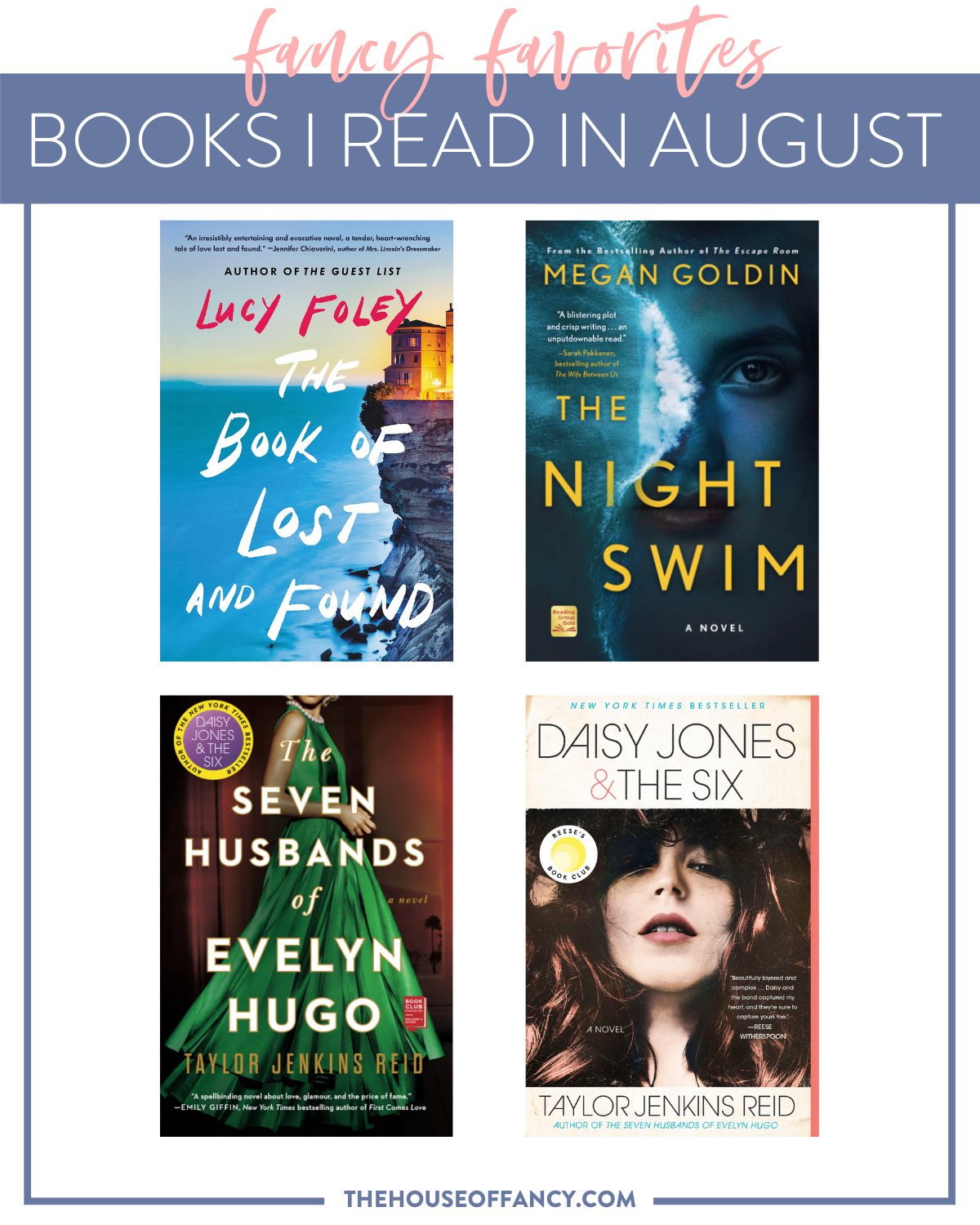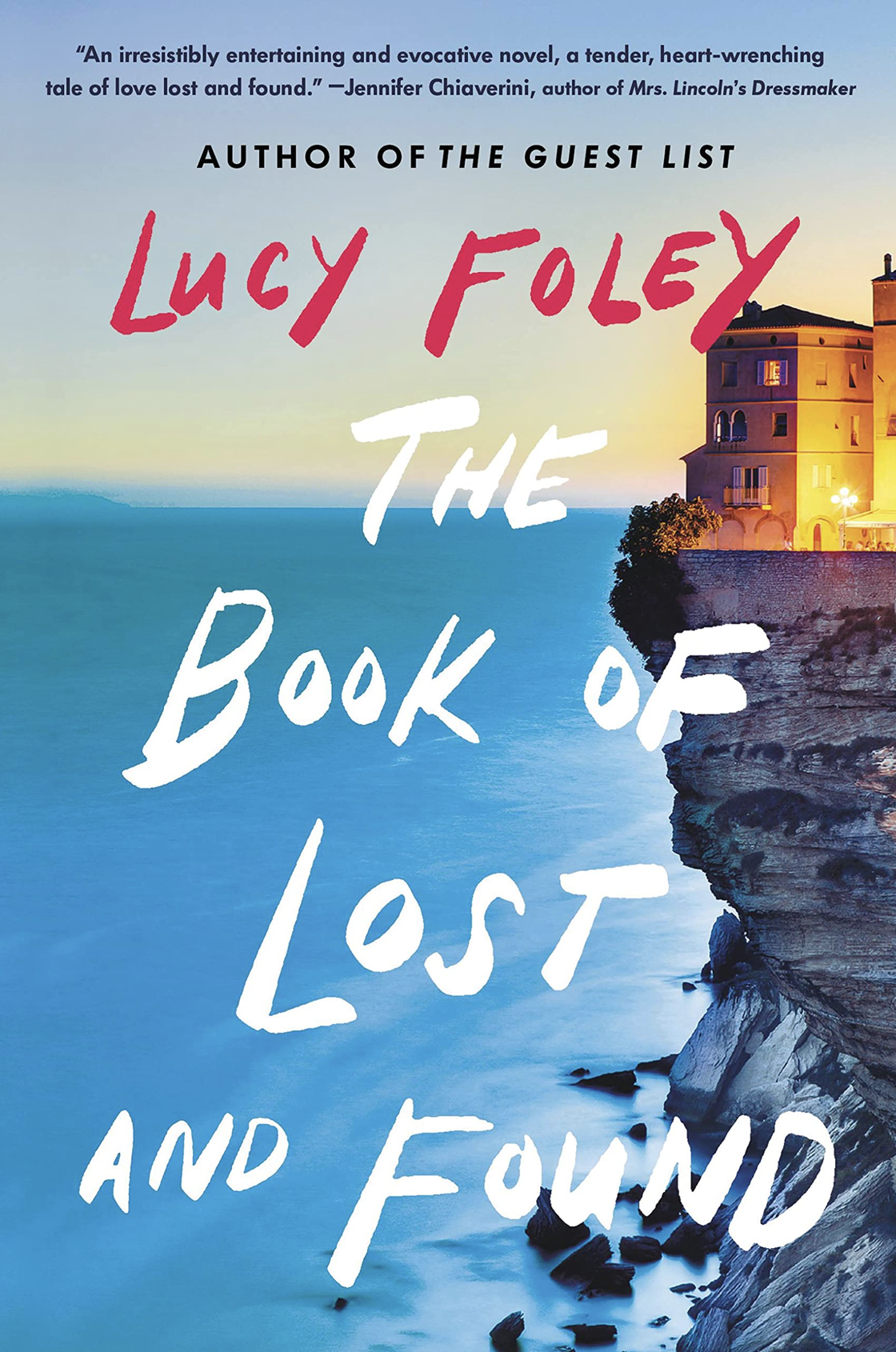 Kate Darling's enigmatic mother — a once-famous ballerina — has passed away, leaving Kate bereft. When her grandmother falls ill and bequeaths to Kate a small portrait of a woman who bears a striking resemblance to Kate's mother, Kate uncovers a mystery that may upend everything she thought she knew.
Kate's journey to find the true identity of the woman in the portrait takes her to some of the world's most iconic and indulgent locales, revealing a love story that began in the wild 1920s and was disrupted by war and could now spark new love for Kate. Alternating between Kate's present-day hunt and voices from the past, The Book of Lost and Found casts light on family secrets and love — both lost and found.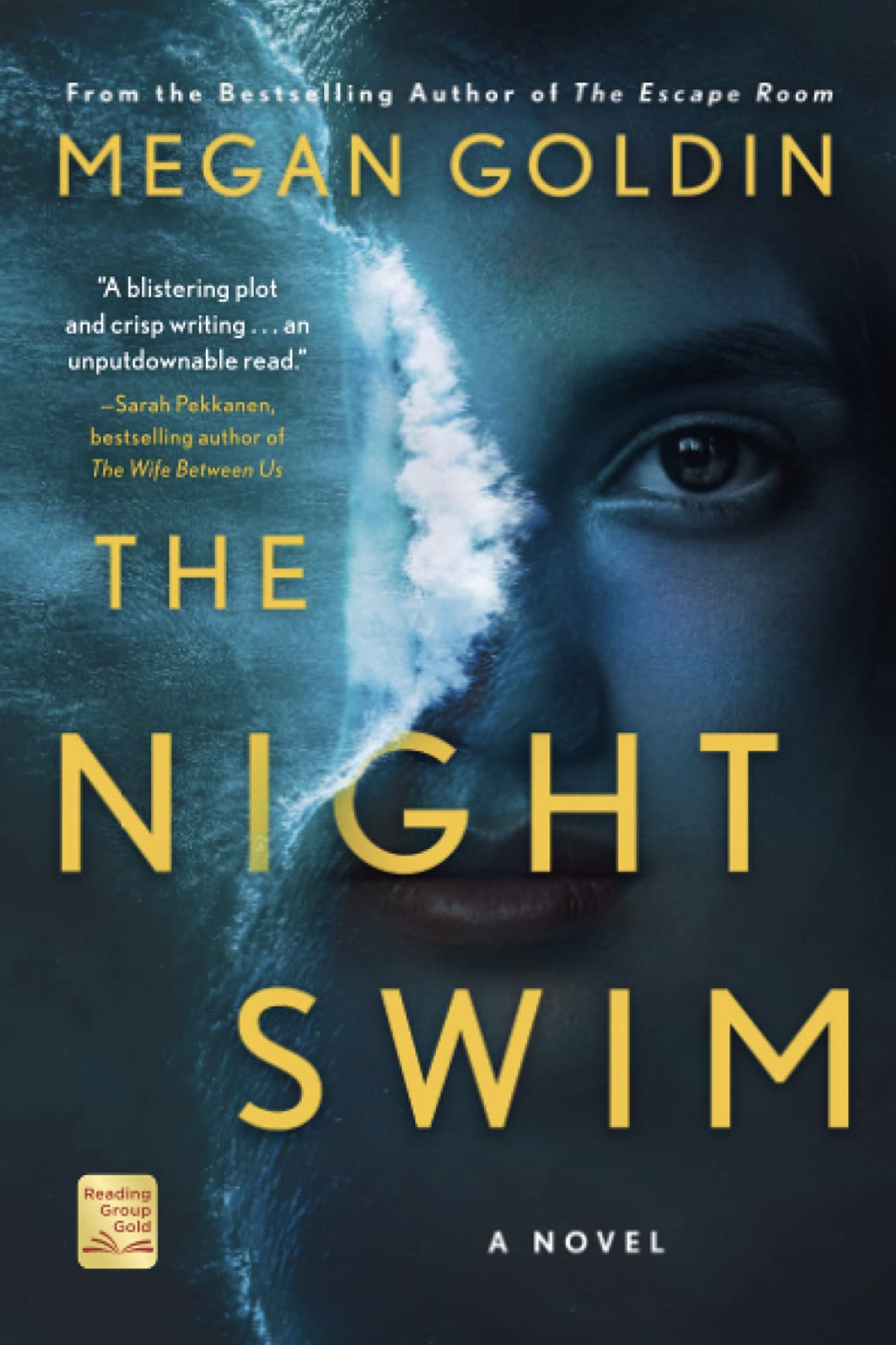 Ever since her true-crime podcast became an overnight sensation and set an innocent man free, Rachel Krall has become a household name―and the last hope for people seeking justice. But she's used to being recognized for her voice, not her face. Which makes it all the more unsettling when she finds a note on her car windshield, addressed to her, begging for help.
The new season of Rachel's podcast has brought her to a small town being torn apart by a devastating rape trial. A local golden boy, a swimmer destined for Olympic greatness, has been accused of raping the beloved granddaughter of the police chief. Under pressure to make Season 3 a success, Rachel throws herself into her investigation―but the mysterious letters keep coming. Someone is following her, and she won't stop until Rachel finds out what happened to her sister twenty-five years ago. Officially, Jenny Stills tragically drowned, but the letters insist she was murdered―and when Rachel starts asking questions, nobody in town wants to answer. The past and present start to collide as Rachel uncovers startling connections between the two cases―and a revelation that will change the course of the trial and the lives of everyone involved.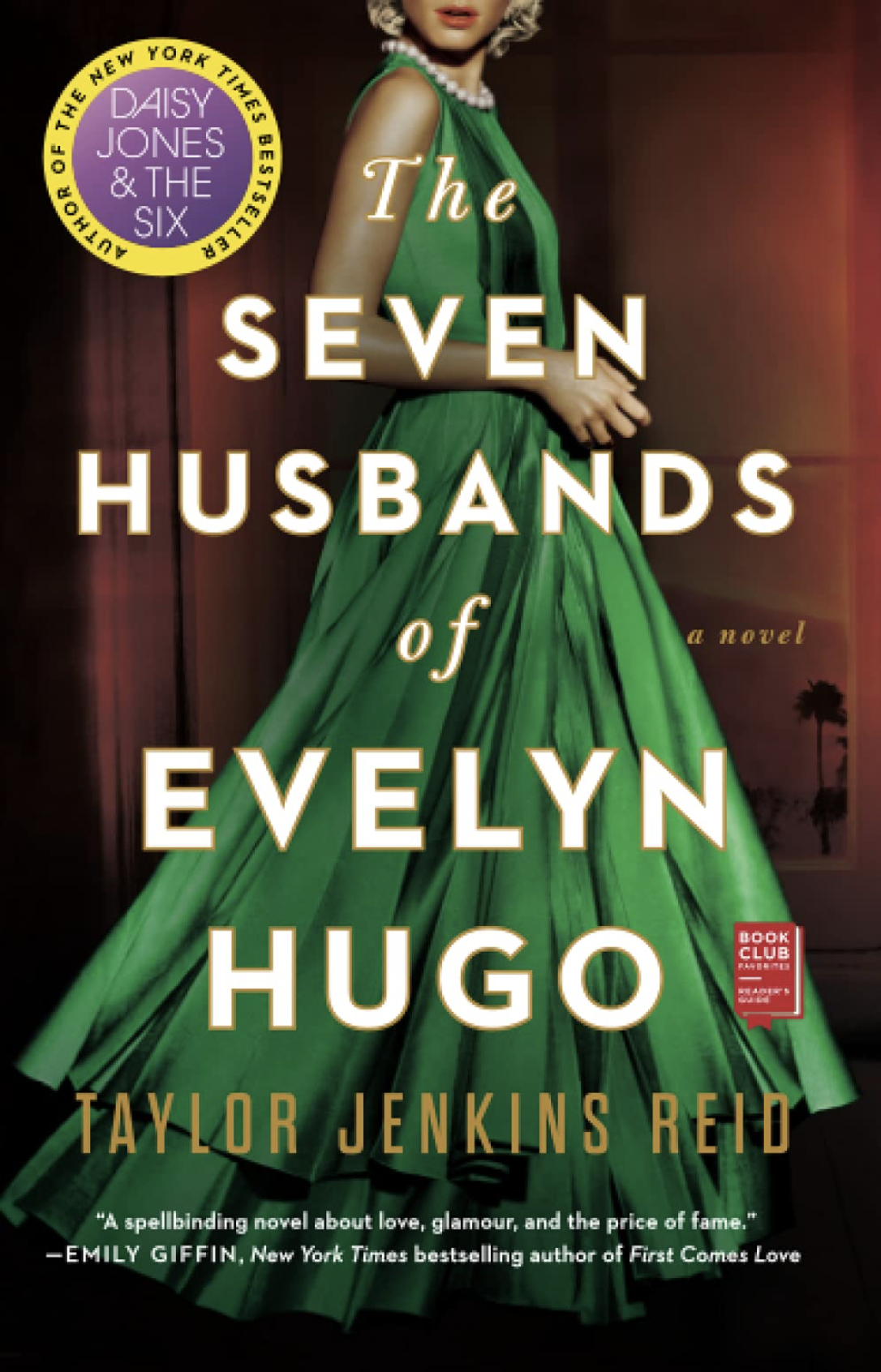 The Seven Husbands of Evelyn Hugo


Aging and reclusive Hollywood movie icon Evelyn Hugo is finally ready to tell the truth about her glamorous and scandalous life. But when she chooses unknown magazine reporter Monique Grant for the job, no one is more astounded than Monique herself. Why her? Why now?
Monique is not exactly on top of the world. Her husband has left her, and her professional life is going nowhere. Regardless of why Evelyn has selected her to write her biography, Monique is determined to use this opportunity to jumpstart her career.
Summoned to Evelyn's luxurious apartment, Monique listens in fascination as the actress tells her story. From making her way to Los Angeles in the 1950s to her decision to leave show business in the '80s, and, of course, the seven husbands along the way, Evelyn unspools a tale of ruthless ambition, unexpected friendship, and a great forbidden love. Monique begins to feel a very real connection to the legendary star, but as Evelyn's story near its conclusion, it becomes clear that her life intersects with Monique's own in tragic and irreversible ways.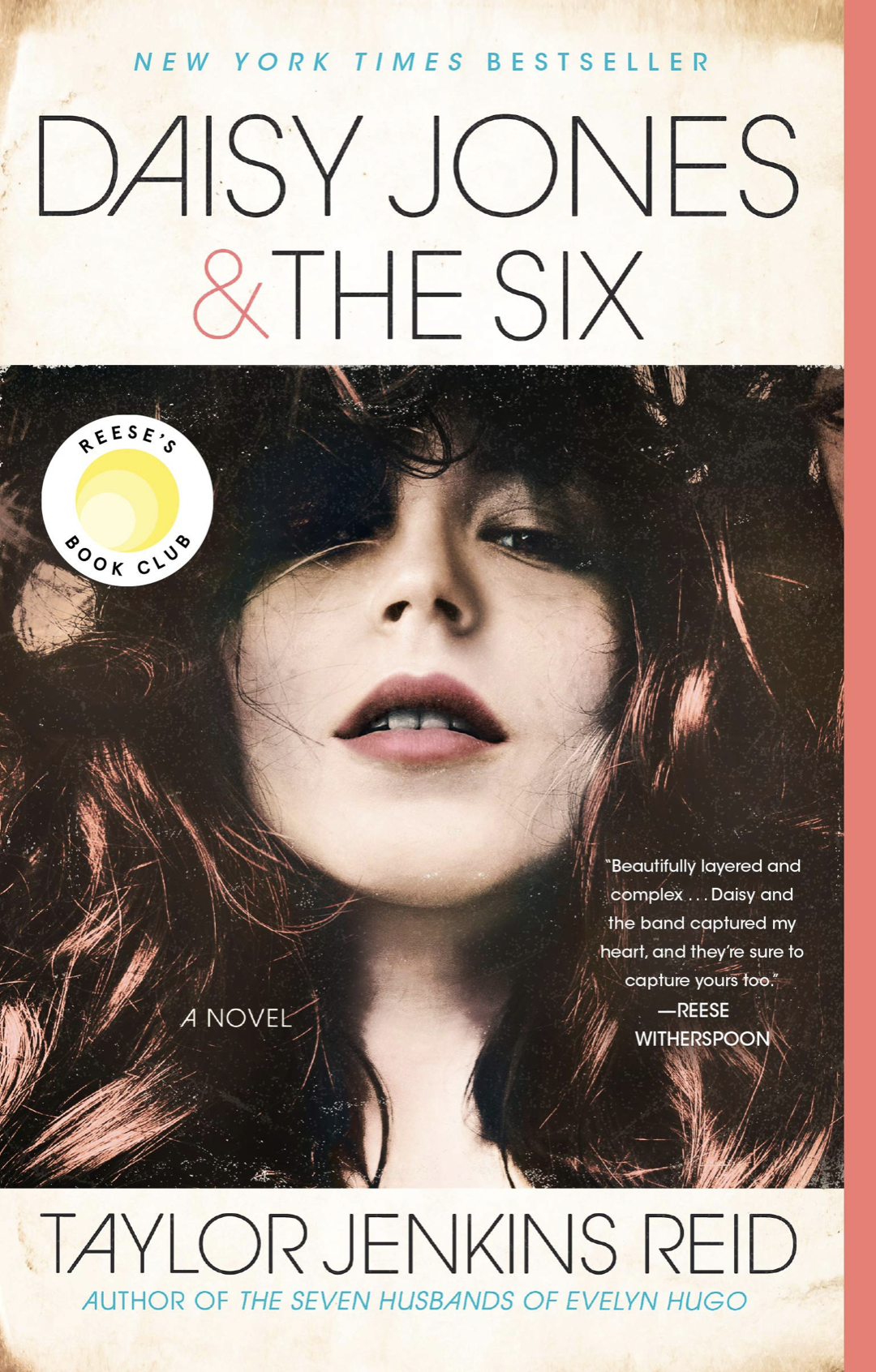 Everyone knows DAISY JONES & THE SIX, but nobody knows the reason behind their split at the absolute height of their popularity . . . until now.

Daisy is a girl coming of age in L.A. in the late sixties, sneaking into clubs on the Sunset Strip, sleeping with rock stars, and dreaming of singing at the Whisky a Go Go. The sex and drugs are thrilling, but it's the rock 'n' roll she loves most. By the time she's twenty, her voice is getting noticed, and she has the kind of heedless beauty that makes people do crazy things.
Also getting noticed is The Six, a band led by the brooding Billy Dunne. On the eve of their first tour, his girlfriend Camila finds out she's pregnant, and with the pressure of impending fatherhood and fame, Billy goes a little wild on the road.
Daisy and Billy cross paths when a producer realizes that the key to supercharged success is to put the two together. What happens next will become the stuff of legend.
The making of that legend is chronicled in this riveting and unforgettable novel, written as an oral history of one of the biggest bands of the seventies. Taylor Jenkins Reid is a talented writer who takes her work to a new level with Daisy Jones & The Six, brilliantly capturing a place and time in an utterly distinctive voice.
All descriptions are pulled from the amazon link
If you enjoyed the Books I Read In August, then you will like this book round up of everything I read July. You can also check out the Virtual Book Club tab for all my book recommendations!
Let me know in a comment below what you're currently reading! I'm always looking for a good book.