Happy Thursday Friends! Can you believe Thanksgiving is just a week away?! Crazy that this holiday season is already flying by. For todays Target Thursday, I wanted to share with you two Christmas themed dinner table ideas.
For a classic red and green table, cover the table with a plaid tablecloth to make the red, white and gold theme pop. You can also place a berry garland along the length of the table and add bottle brush trees and pillar candles of various sizes in gold holders. Gold cutlery and clear glasses will take the festive feels to the max. Pop a small gift wrapped in red paper at each place setting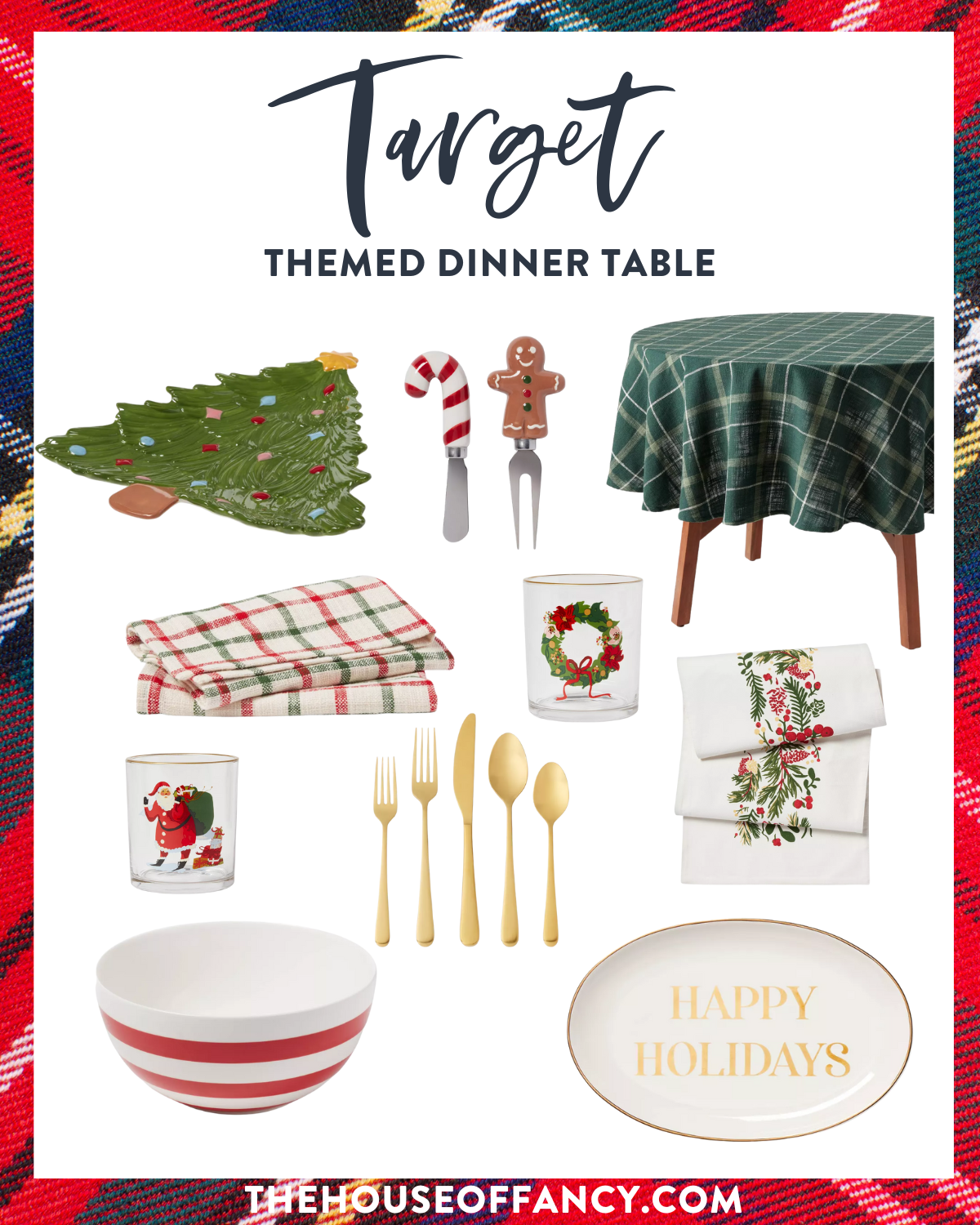 SHOP THEMED TABLE
TREE TRAY | CHEESE KNIFE SET | TABLECLOTH | NAPKINS | WREATH GLASS | SANTA GLASS | TABLE RUNNER | BOWL | SILVERWARE | PLATE

This jolly table is the perfect backdrop to holiday dinner for the kids. Begin with a matching tablecloth and plates. Bring out the fun milk jars with straws and finish with deserts hidden in the snowman!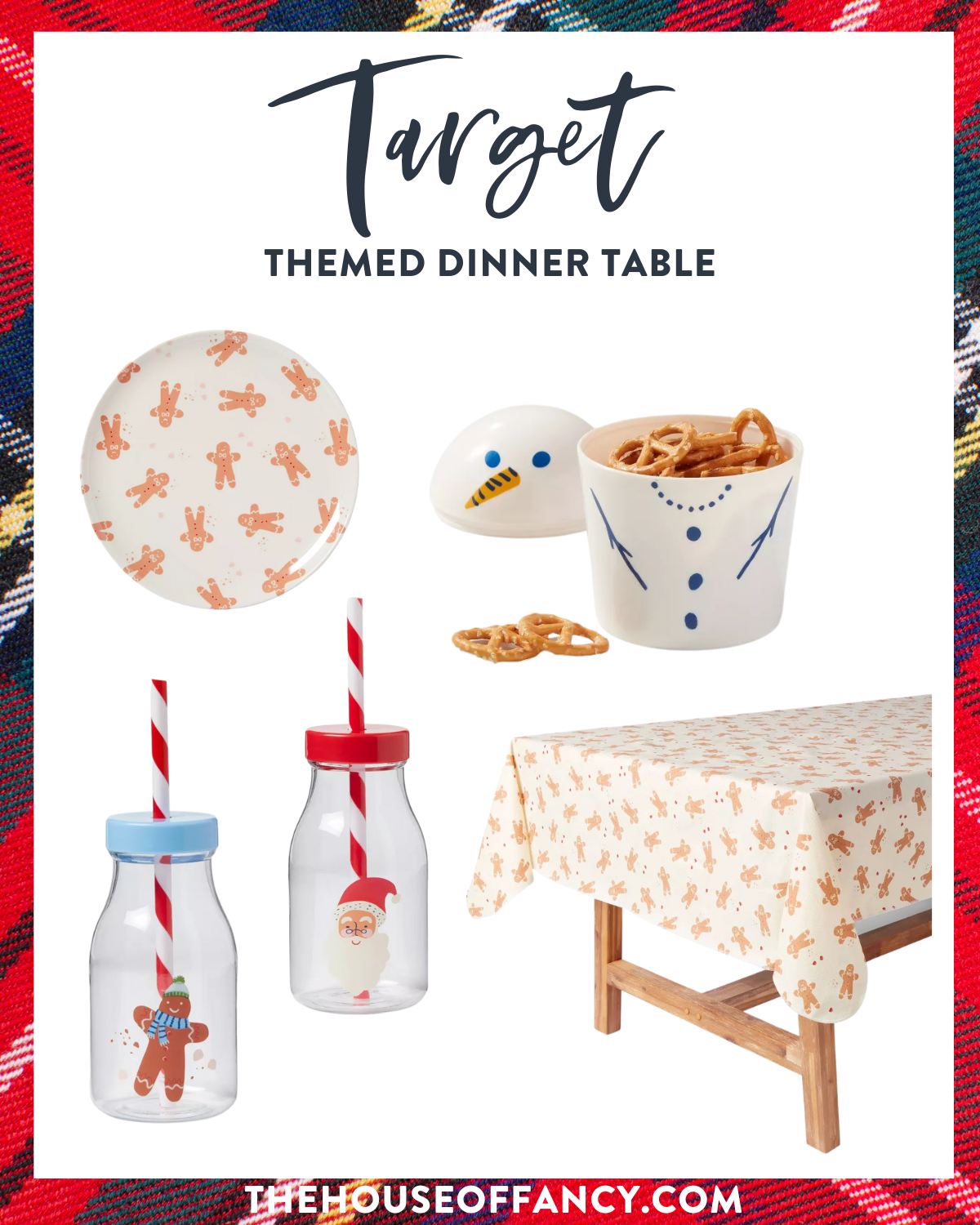 SHOP THEMED TABLE
PLATES | SNOWMAN BOWL | BLUE CUP | RED CUP | TABLECLOTH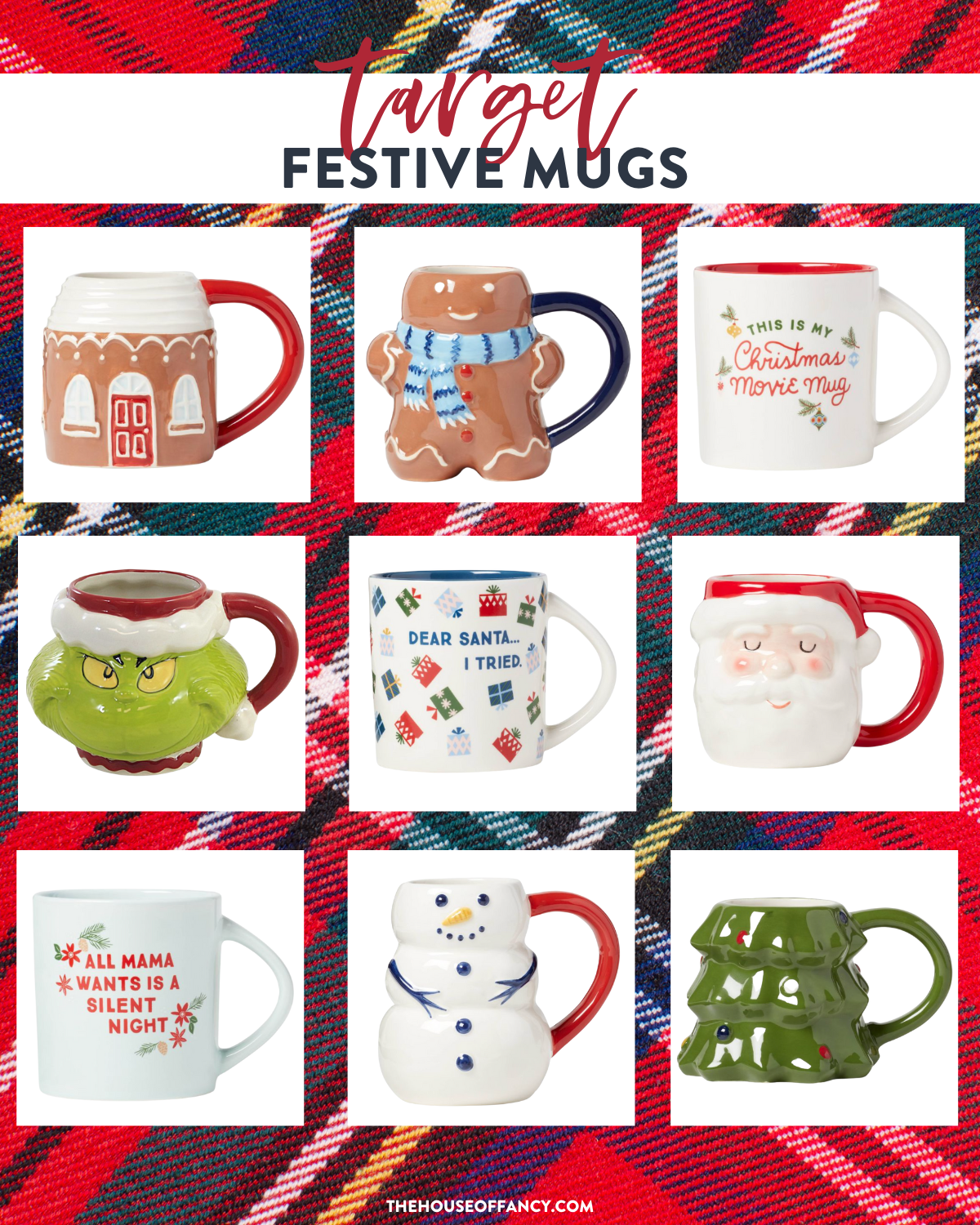 SHOP MUGS
ONE | TWO | THREE | FOUR | FIVE | SIX | SEVEN | EIGHT | NINE

If you enjoy these themed dinner table ideas, be sure to check out the Target Thursday section on the blog where I will share all things Target!
Have a fab day, friends! XOXO