Happy Monday, Friends! As most of you know we moved into our home not long ago. It's been such a mix of exciting and utter chaos during this move! Thankfully I have my Walmart + membership to help keep us going! While out running errands, I've been taking advantage of my Walmart+ membership to get our essentials like cleaning supplies delivered right to our car with curbside pickup. Walmart really is a one stop shop for anything and everything, you guys have seen the new fall Free Assembly pieces I recently shared. So it would only make since to get your cleaning supplies from Walmart too! Today, I am sharing some of our cleaning favorites with you. We currently are using and loving their Great Value Free and Clear Laundry Detergent which contains no harsh perfumes or dyes and their Rinse Aid, which let me tell you, it's been a total game changer!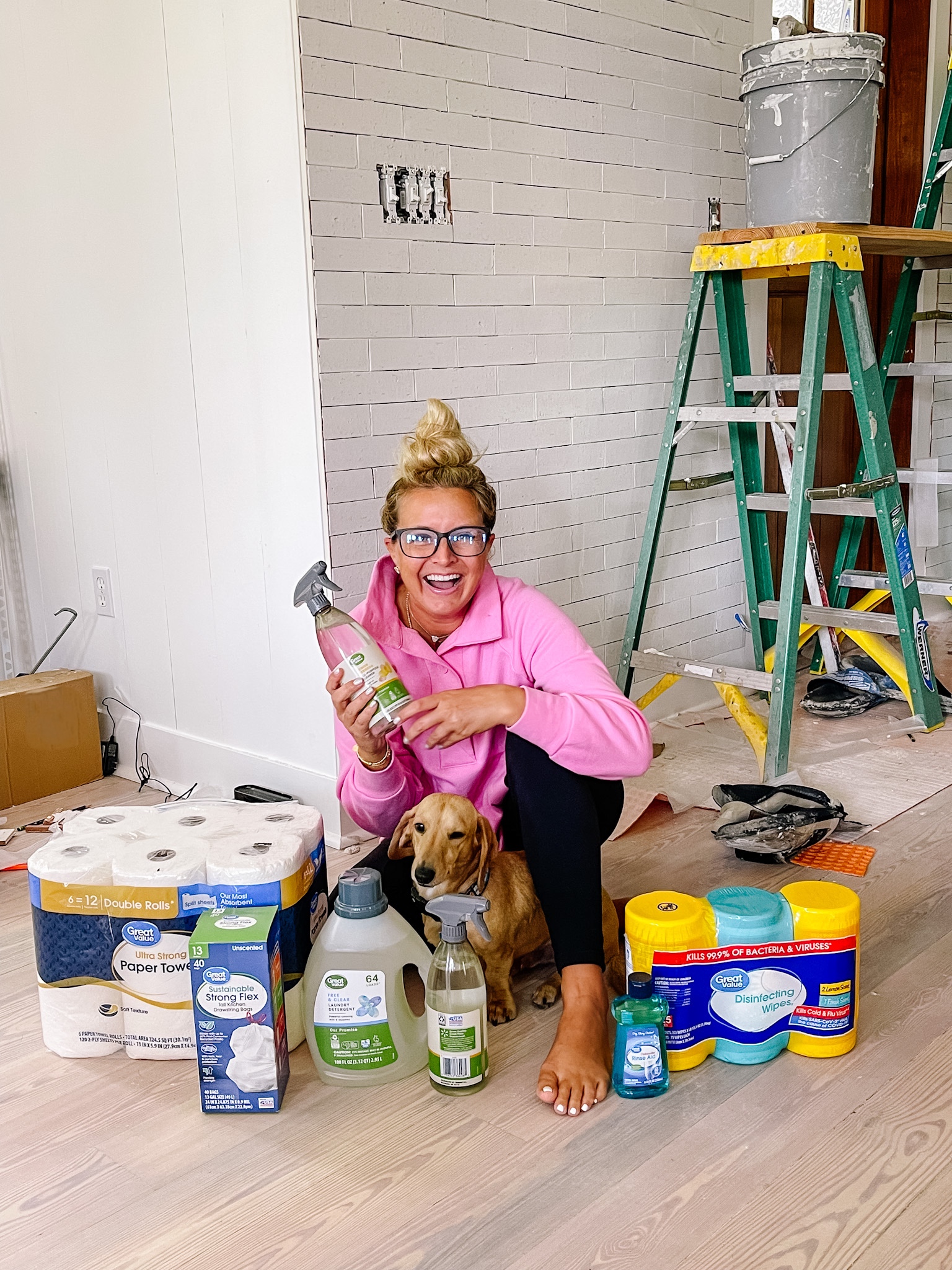 SWEATSHIRT | DISINFECTING WIPES | ALL PURPOSE CLEANER | PAPER TOWELS | TRASH BAGS | RINSE AID | LAUNDRY DETERGENT

Instead of reaching for the name brand products you recognize from commercials, try using a store brand like Great Value. I recently purchased a bunch of cleaning supplies that I was running low on and got only Great Value, which it really is just that. Would you be surprised if I told you that it works just the same as any name brand, but your saving so much money! Great Value products provide families with affordable, high-quality grocery and household consumable options. I'm sharing some of my favorite Great Value products below! Let me know if you use and love these too!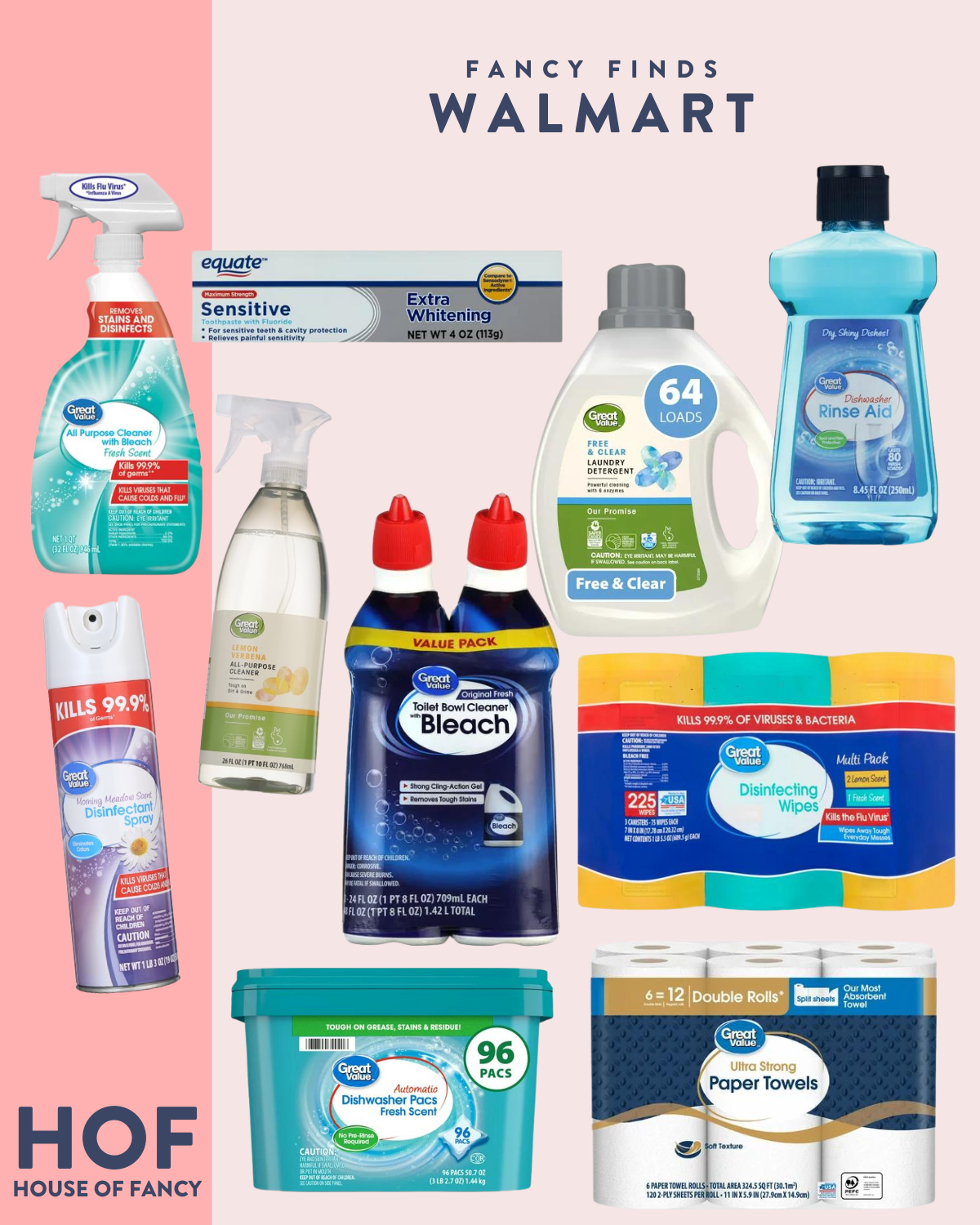 SHOP FAVORITES
BLEACH ALL PURPOSE CLEANER | TOOTHPASTE | LAUNDRY DETERGENT | RINSE AID | DISINFECTANT SPRAY | ALL PURPOSE CLEANER | TOILET BOWL CLEANER | DISINFECTING WIPES | DISHWASHER PACS | PAPER TOWELS

Have a fab day friends!! xoxo

Thank you to Walmart for sponsoring this post. We love collaborating with brands we love and trust. Post ideas and opinions are my own.