Happy Wednesday, peeps! Okay, so Valentine's Day is a week from yesterday? Are you ready? I must admit that it's one of those days where I find myself scrambling at the last minute to prepare…usually! This year, I am ahead of the game and have picked up a few small gifts for my peeps and just need cards and I'm set. We don't love going out for dinner on the actual night of Valentine's Day. I am not a fan of a fixed menu (hello, I want to order what I want!) and it's just so busy and crowded out there on that night. Never mind the fact that trying to find a sitter is a huge struggle as well. So, the point is, over the years, we've had to get creative on how to spend the day of love, at home. We are huge fans of the at home date night. Put the kids to bed, put on a fire, pour a cocktail and have some one on one time. And I'm talking one on one time where you don't discuss the kids, the house, the finances, etc. Just spend time talking to each other like you used to before life got crazy busy! This is such a simple date night idea, but honestly, it's a good one and it's so easy to do!
We love to just get in our cozy clothes and hang. It's no secret that I love Nordstrom. It's one of my favorite places to shop. I love their MEN'S DEPARTMENT. I can get everything I need for Mr. Fancy all in one shopping trip. He had mentioned that needed more comfy shirts for cozy nights like these, so I set out to find him some more cozy gear. I came across this SHIRT and immediately knew he would love it! It's perfect with JEANS, but also, would be great to throw on when running to the gym! Now, as far as JEANS go, Mr. Fancy is partial to AG JEANS. They just fit him well and you know I feel the same about AG JEANS, I just love them. I just love the one on one time. It's so necessary and such a fun time to catch up and make each other laugh, tell each other stories, talk about hopes and dreams and just be with each other! And after all these years together, I'm so glad we can still make each other laugh.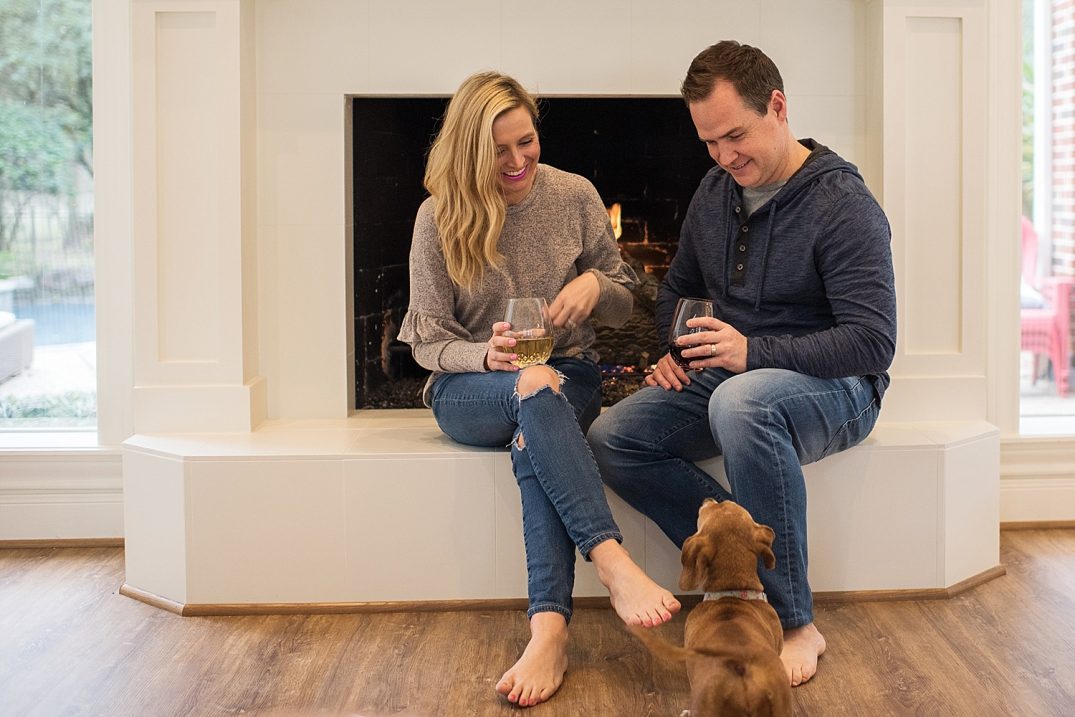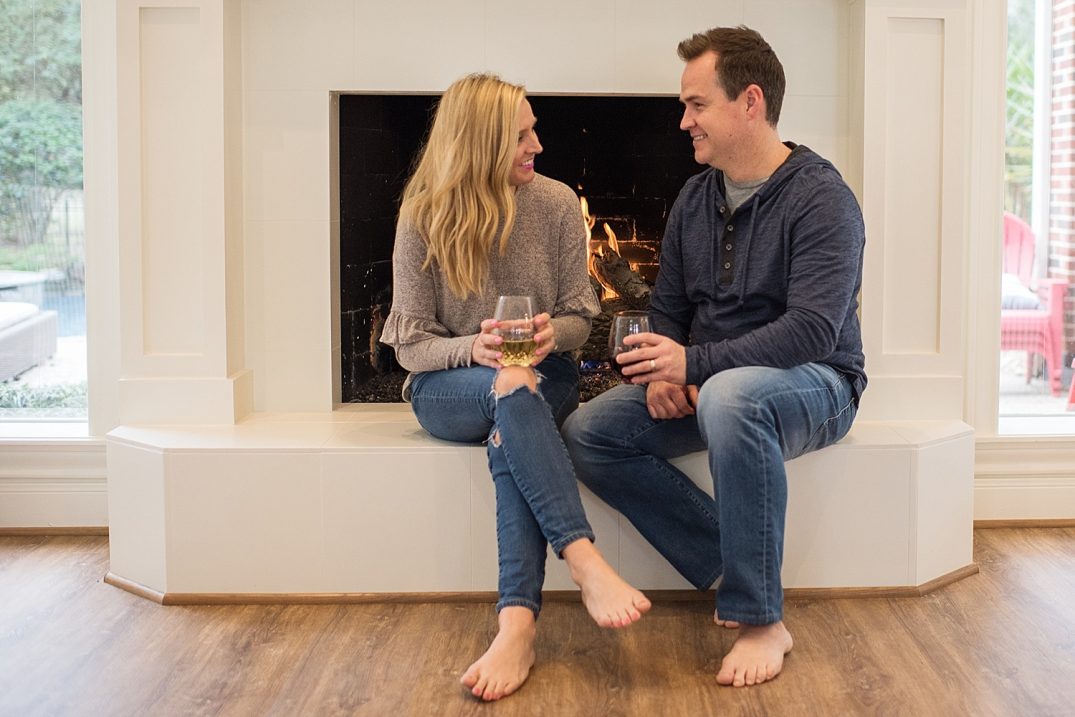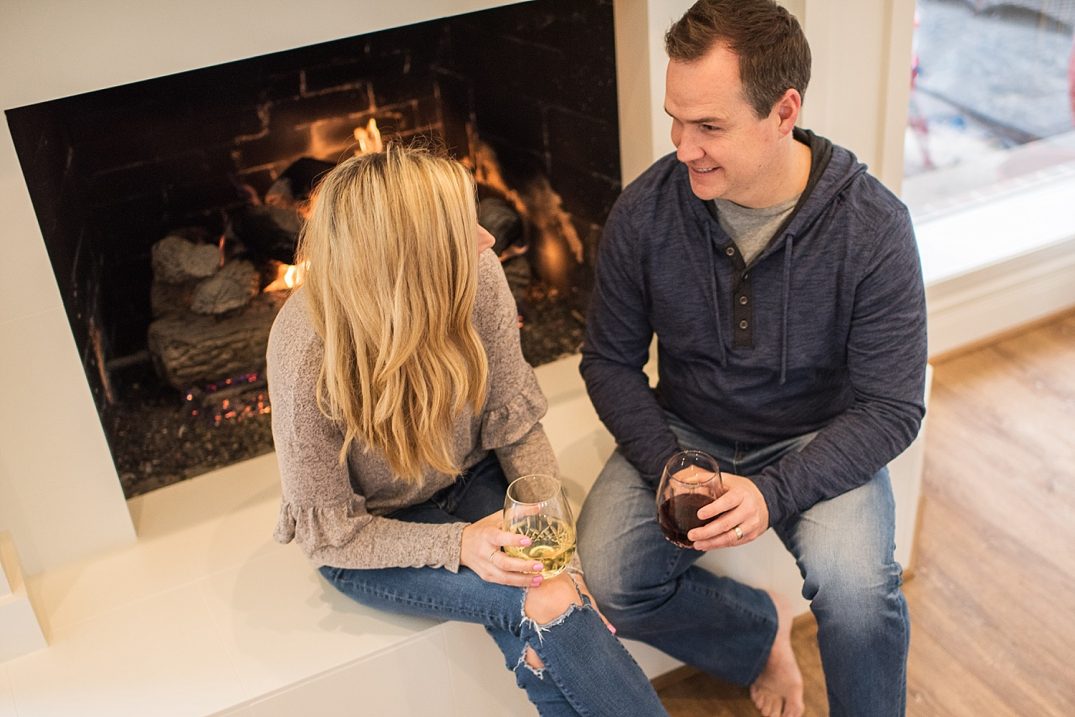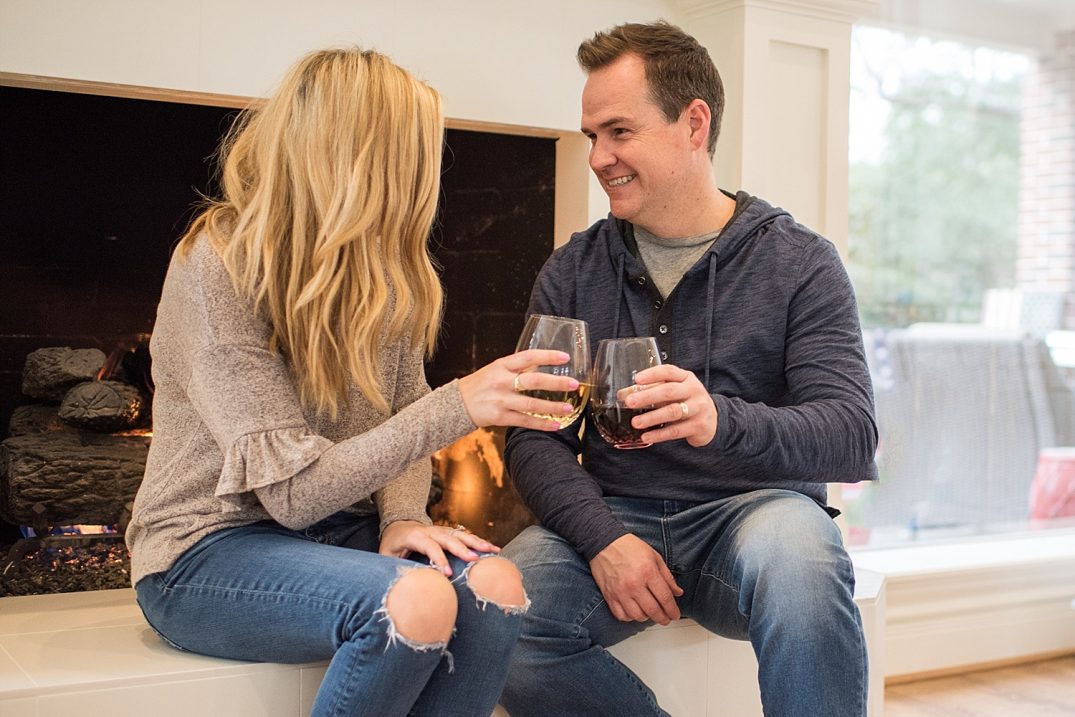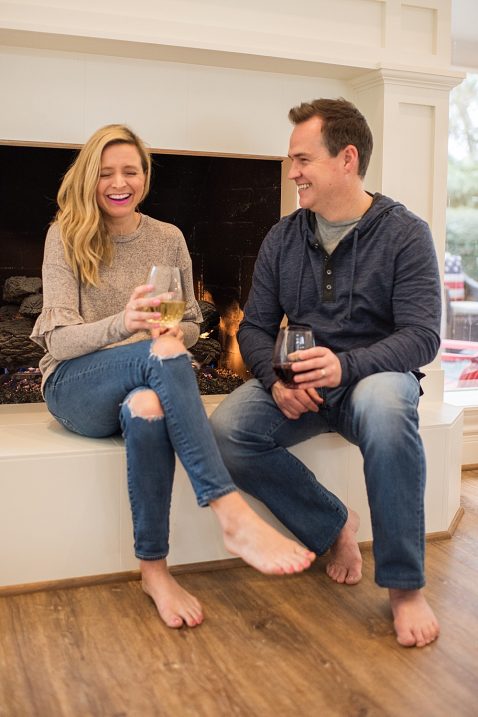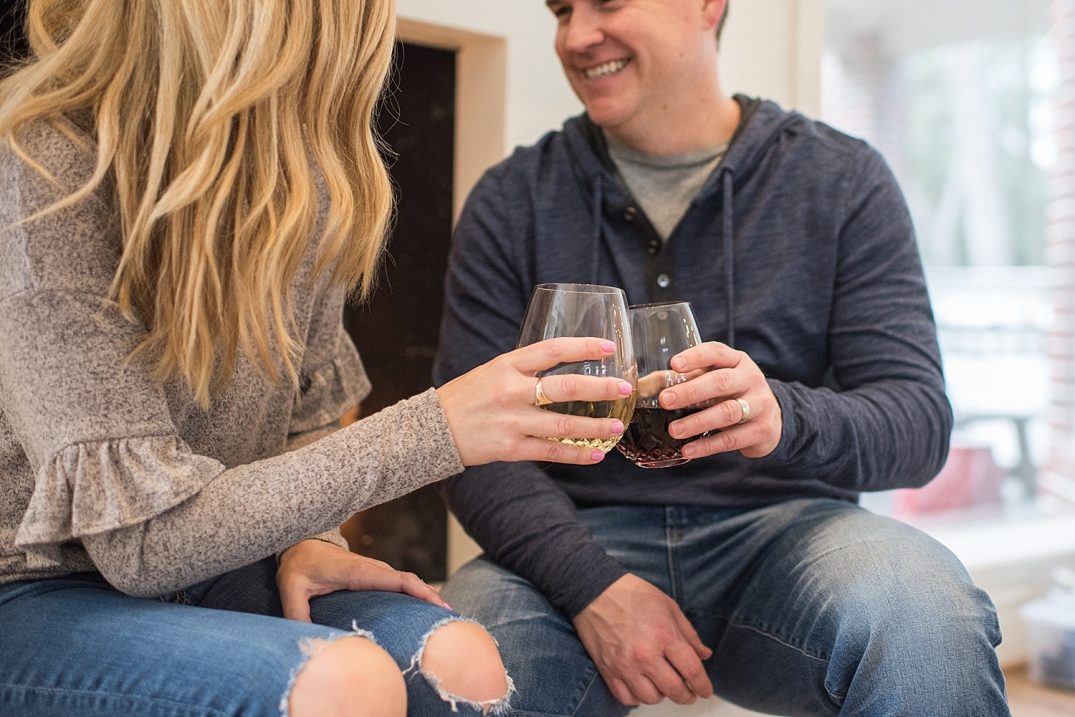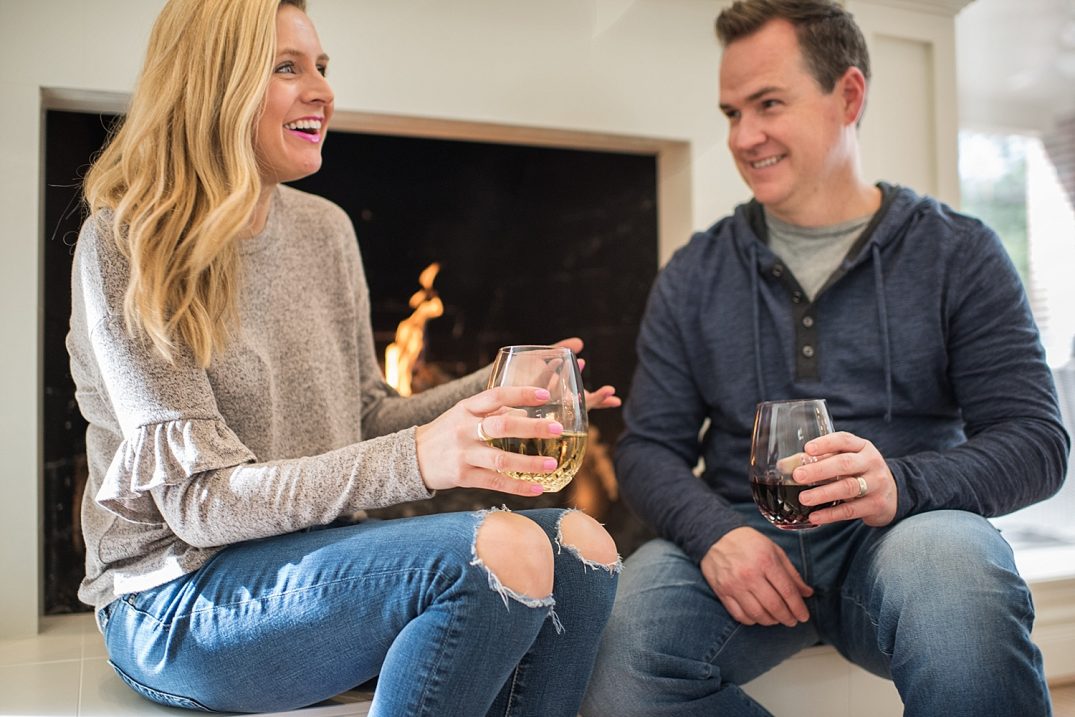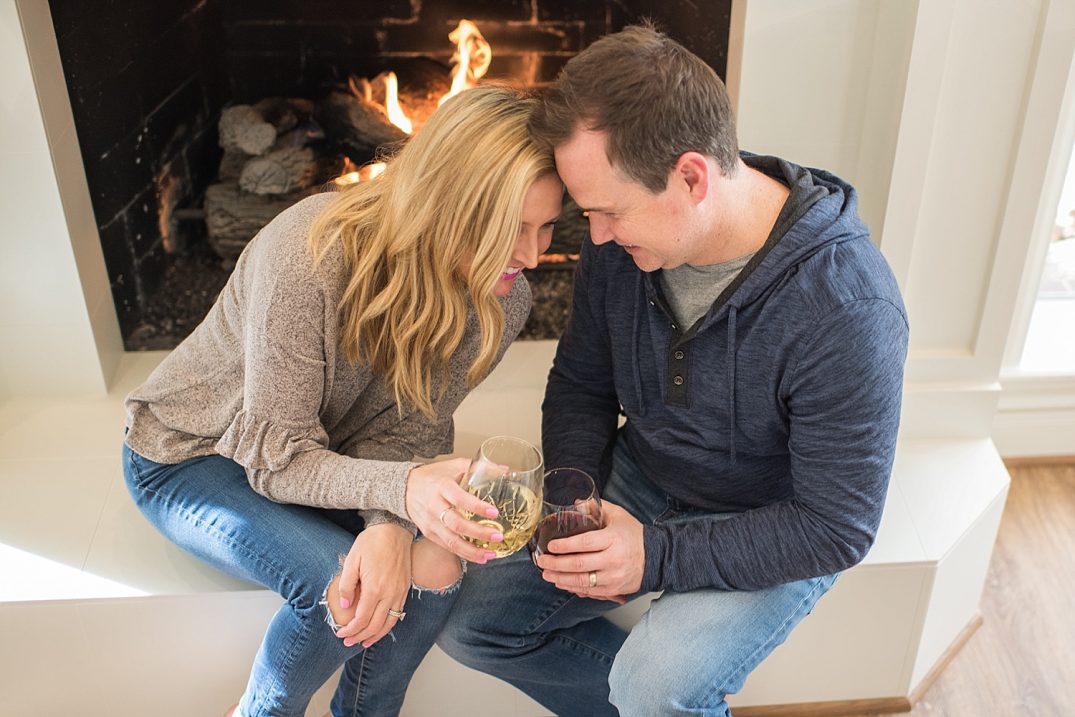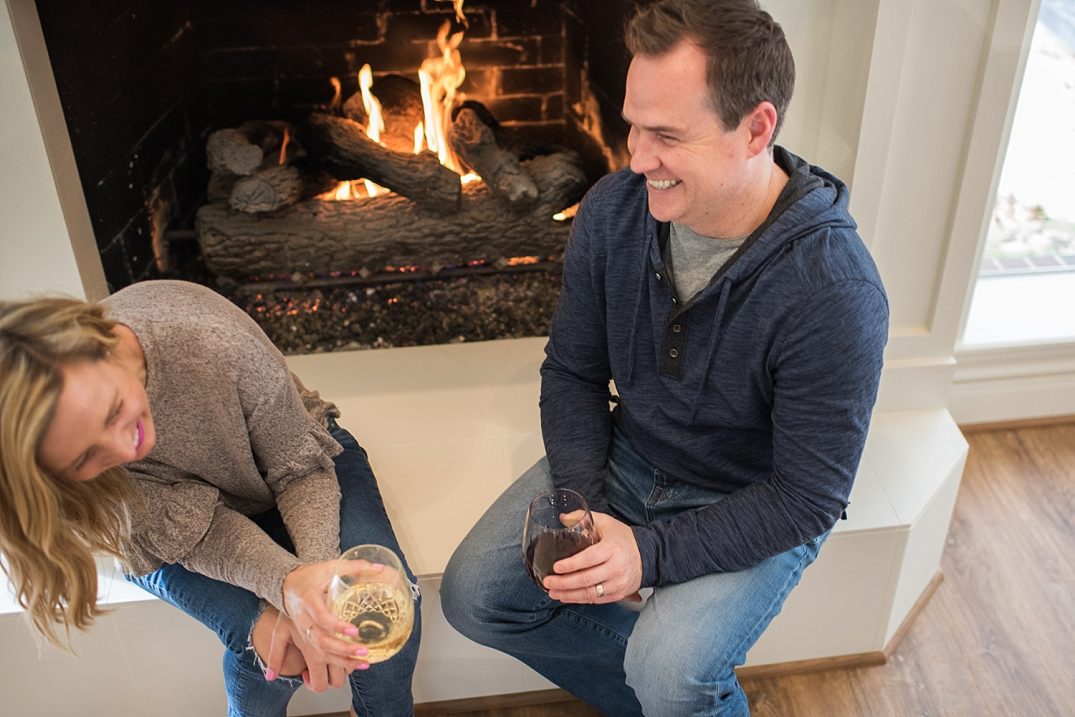 On Ashley: TOP // JEANS (similar) // LIPSTICK (color: #49)


Shop a few more comfy looks for the men in your life, below:



A few date night conversation topics that are fun and different:
What are your dreams for the future? You would be amazed at how this question changes as the years go by.
If you could own a house in 3 different states, where would it be and why? This is a fun one!
What are your goals of the year? Personal goals? Family goals?
If someone handed you $1000 cash, what would you do with it?
What is your favorite childhood memory?
So, what are your Valentine's Day plans? We obviously plan to have a quiet night at home. We will cook and hang by the fire! I can't wait! I hope your week is off to a good start! XO!
This post was brought to you in partnership with Nordstrom. I love partnering with brands that I love and trust. Opinions and cute hubby and pup are my own. 
Photography by Melissa Parsons