Happy Wednesday Friends! Or should I say, Happy Walmart Wednesday! I hope you've had a wonder week so far! Easter Brunch is one of my favorite meals of the year because you can serve a mixture of breakfast and lunch items, as well as sweet and savory. Today I want to share with you some Easter Brunch Essentials that are sure to make your brunch rememberable.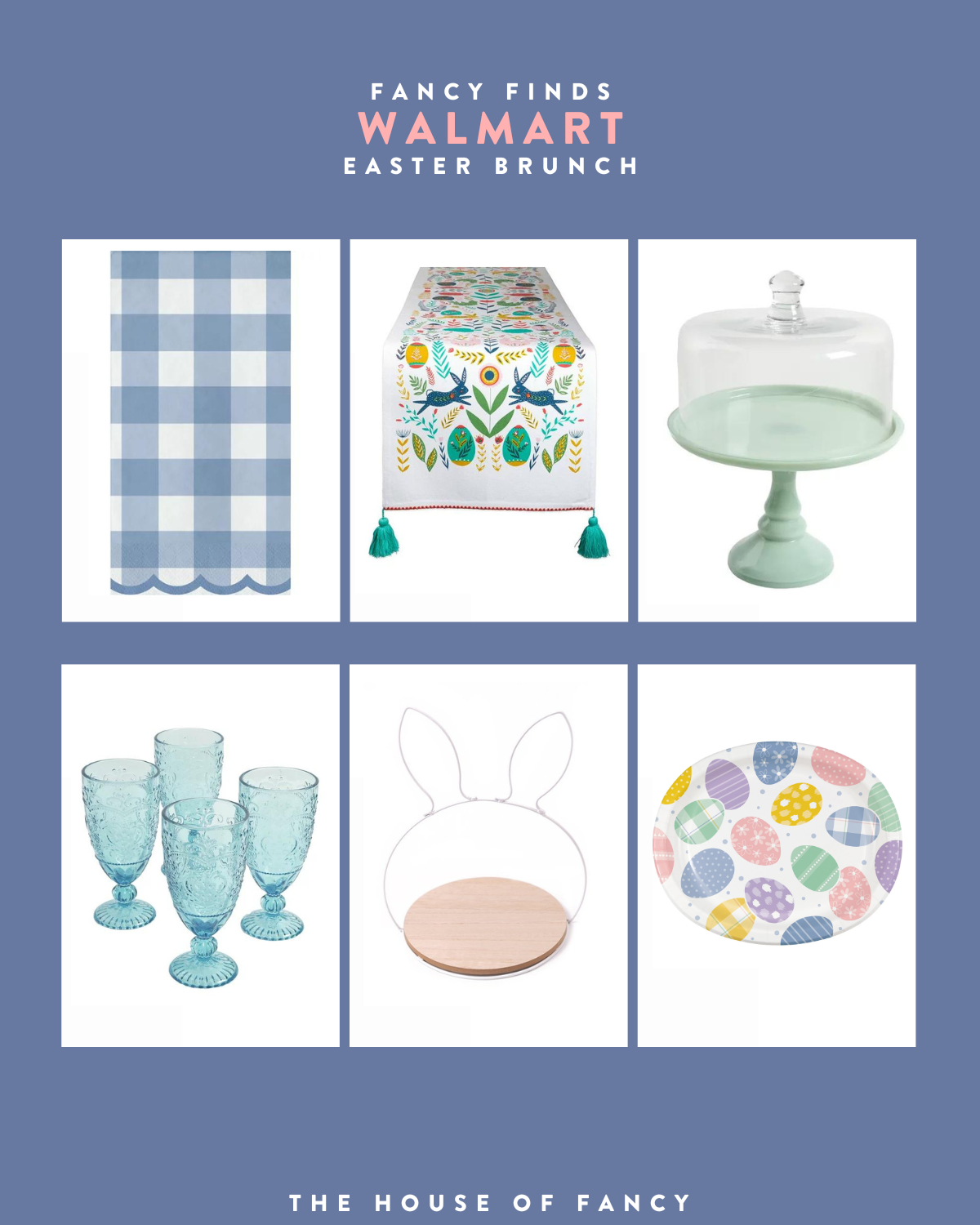 SHOP BRUNCH FAVORITES
ONE | TWO | THREE | FOUR | FIVE | SIX

The way you decorate your table makes the biggest difference in the world, and makes any event feel so much more special. Adding a pretty pastel Easter color scheme, like all this gingham pink, and other adorable decorations for the holiday can turn a simple Easter brunch into a festive event! You can easily add plastic eggs, or you can dye eggs with the kids the day before and use them as decorations. Walmart has a few affordable options for egg decorating kits, also.
If you enjoyed this Walmart Wednesday roundup of Easter Brunch Essentials at Walmart, be sure to check out the Walmart Wednesday section on the blog were I always share the very best of Walmart finds! 
Have a fab day friends! xoxo