Hi guys and happy first Wednesday of January! I know I am excited to hit the ground running next week and start going after all of my goals for year! We are out of town this week, so my plan is to start next Monday! Ha! Today, as we continue to count down the most loved and most purchased items from Fancy Ashley followers, we  are sharing the most loved beauty products from 2020! These are all tried and true products to me and products that I use on a daily basis! If you're not using these yet, you might want to start! Take a peek at the most loved beauty products of 2020!
Most Loved 2020 Beauty Products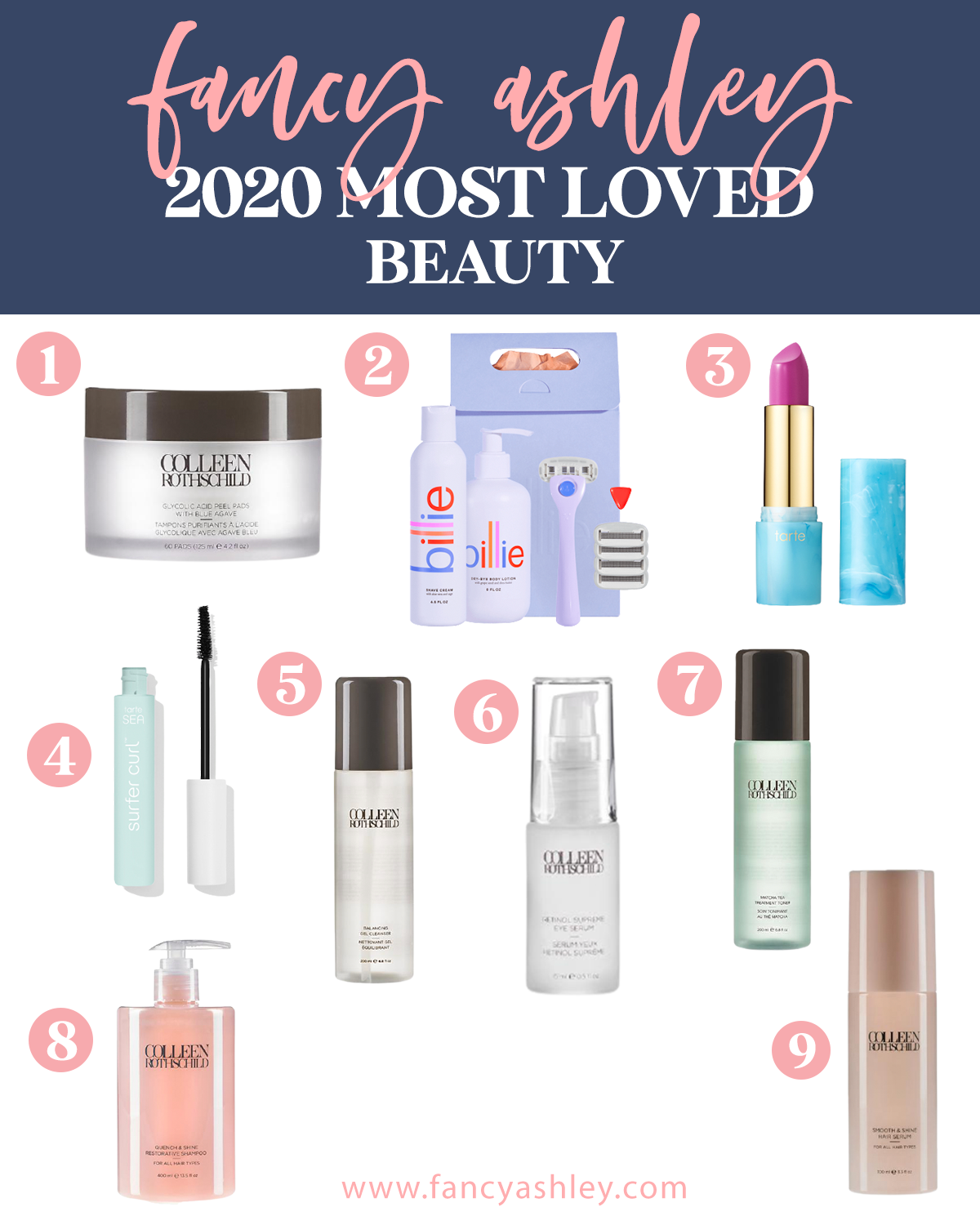 Do you have and love any of these beauty products? Which beauty products are your favorite?
Have a great day!! XOXO