Hi friends and happy Friday! I hope your week has been fab! I'm thrilled to partner with Walmart today to share more about the Walmart+ membership! If you don't know this about me, I have had my groceries delivered for years! I just find it so efficient and I don't grab as many impulse food purchases this way! So, when I discovered the Walmart+ membership, I knew I had to try it! The first day I ever used it, I actually ordered twice in one day because I forgot a few items on my list. After two deliveries in one day, I was hooked! When you hit the $35 minimum, you get free same-day delivery on groceries and more (restrictions apply). The free same-day delivery from local Walmart stores makes this one of my go-to memberships to save time and money and make my already busy life, way easier! There are no hidden fees and no markups on items, so this membership is really a no brainer!
I wanted to share a super cute and easy Halloween inspired charcuterie board with you today and I was able to order all of these items, Melvin, our life size skeleton, included! I'm positive my Walmart+ shopper got a kick out of that purchase! I got the cutest plastic skeleton tray and tons of cheeses, pepperonis, salami, cookies, brownies, candies and more- all fresh and all perfect for my Halloween charcuterie board! I especially loved the edible eyeballs and fingers! My kids thought these were too funny! You can easily order the same or similar products using your own Walmart+ membership, too! Your family and our Halloween guests will love it! Between free same-day delivery and 10 minutes to assemble the board, I was able to create an adorable a festive board! I will definitely share more holiday inspired boards with you over the next few months!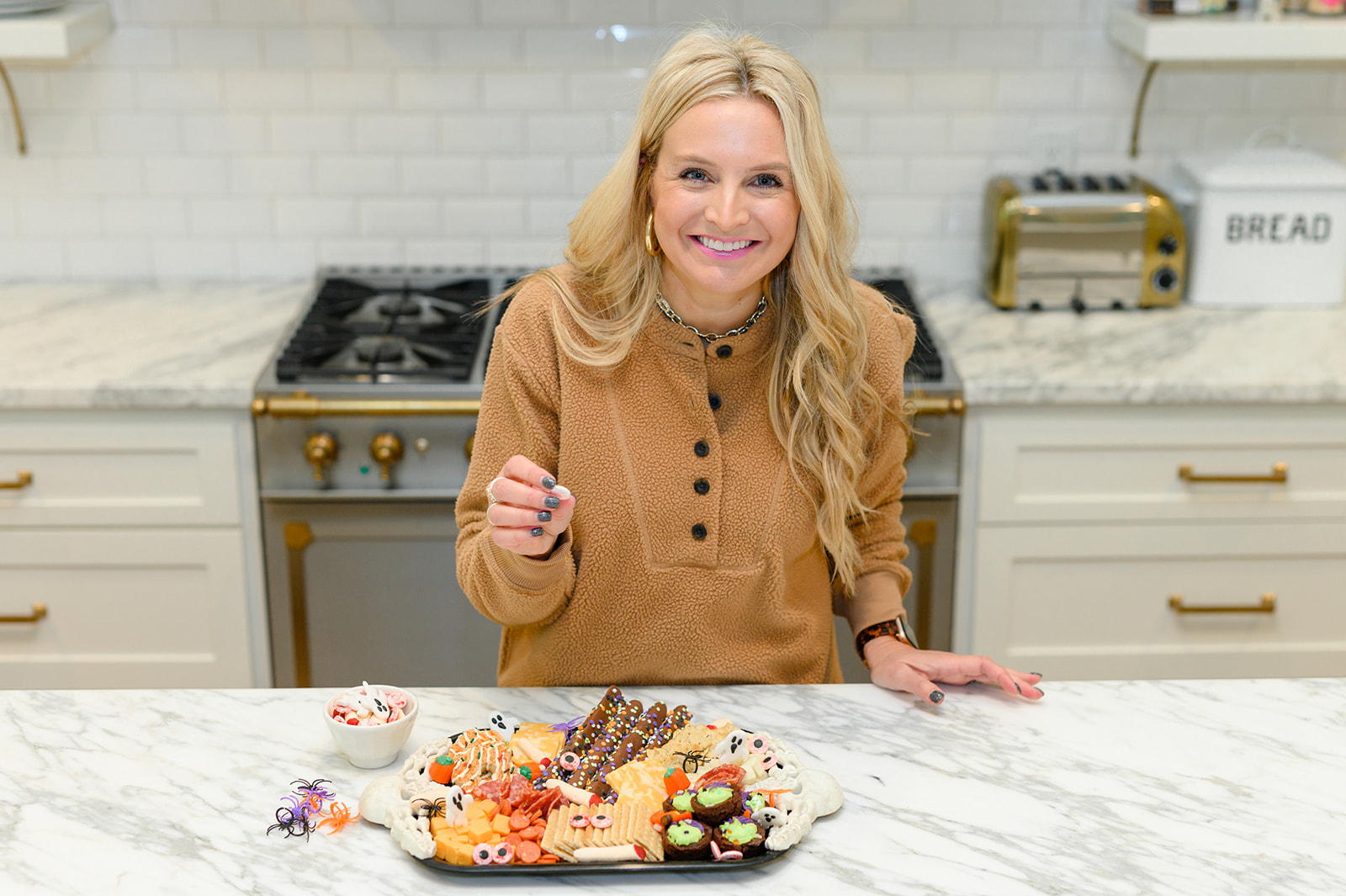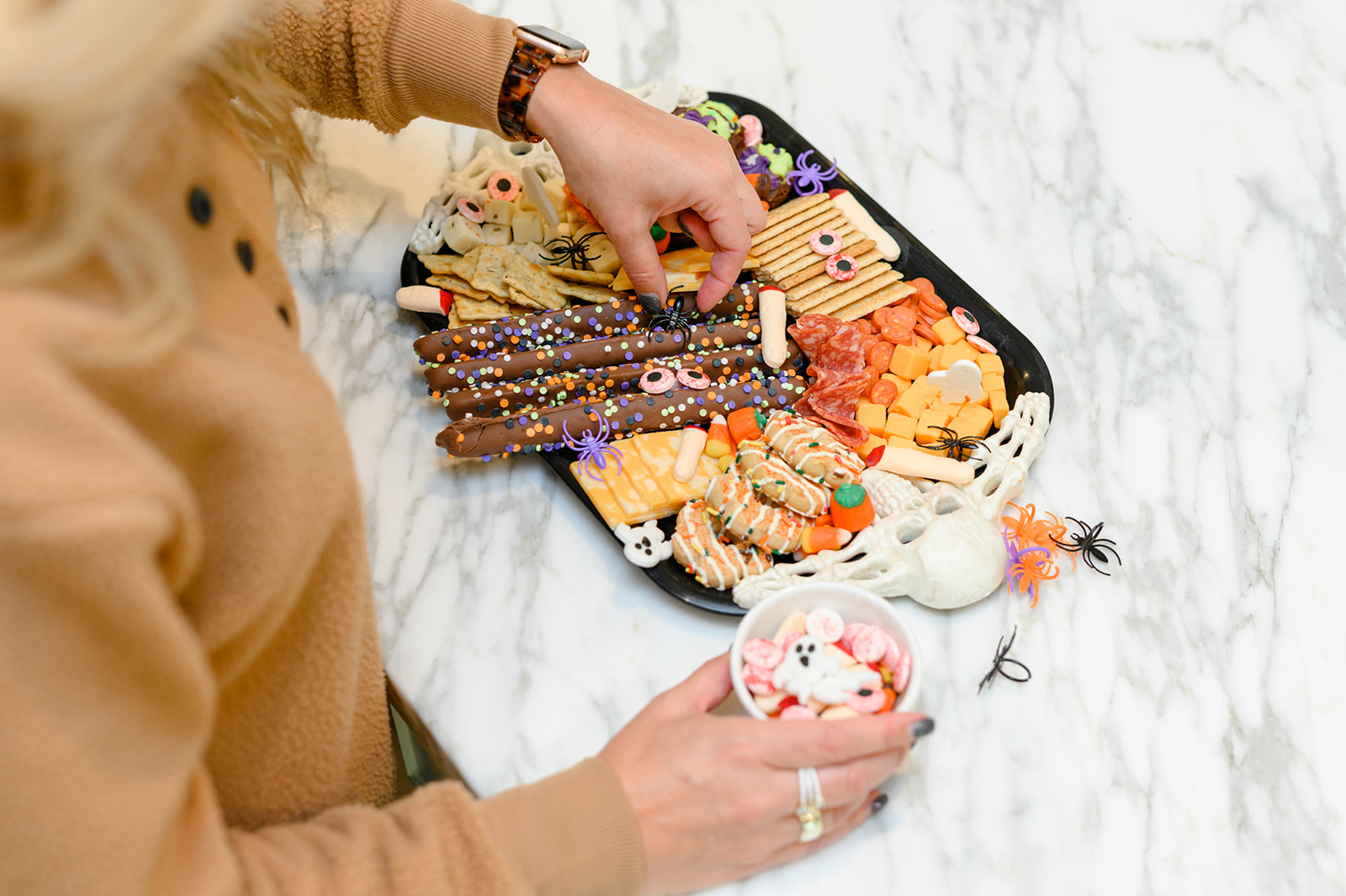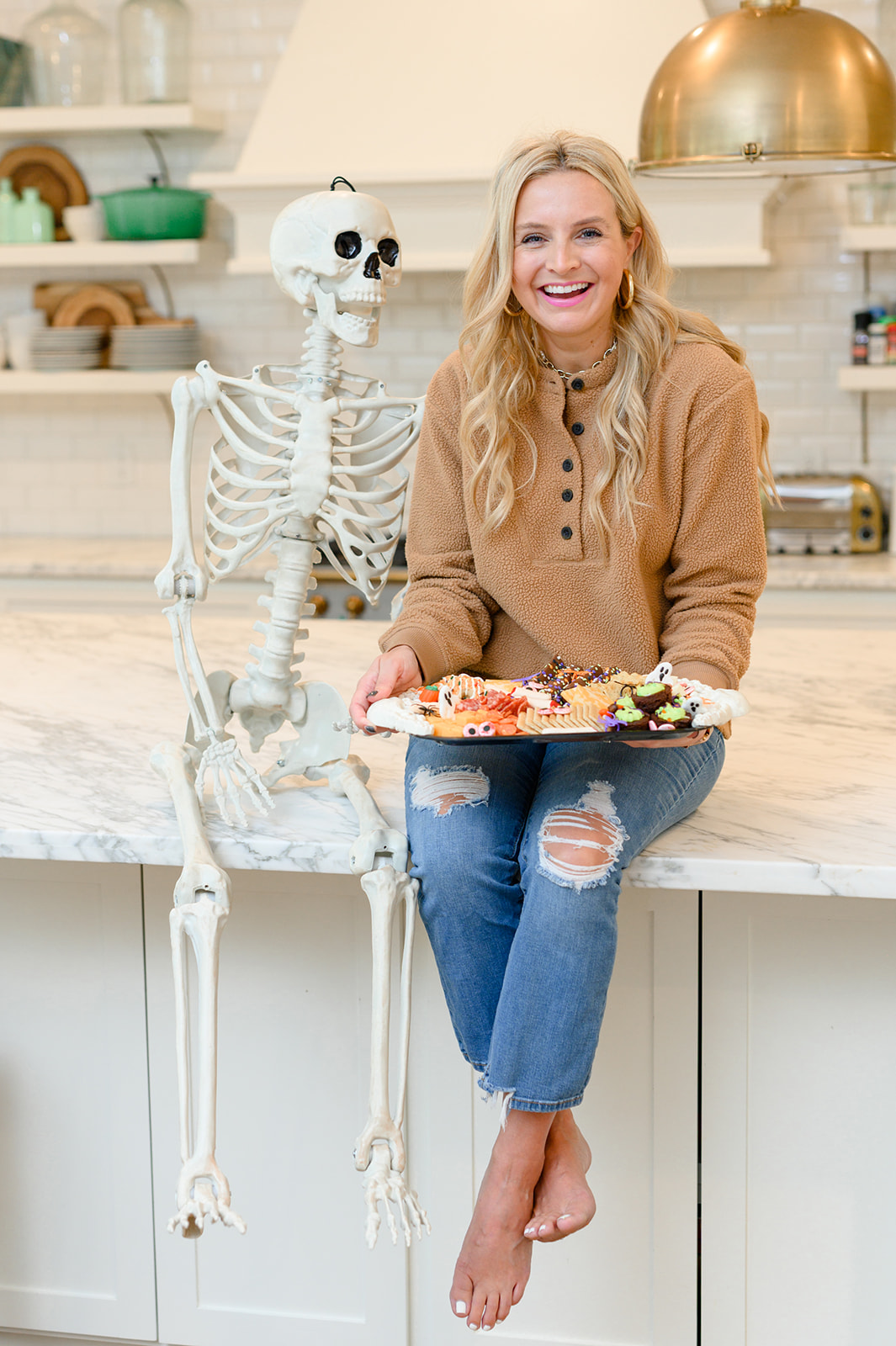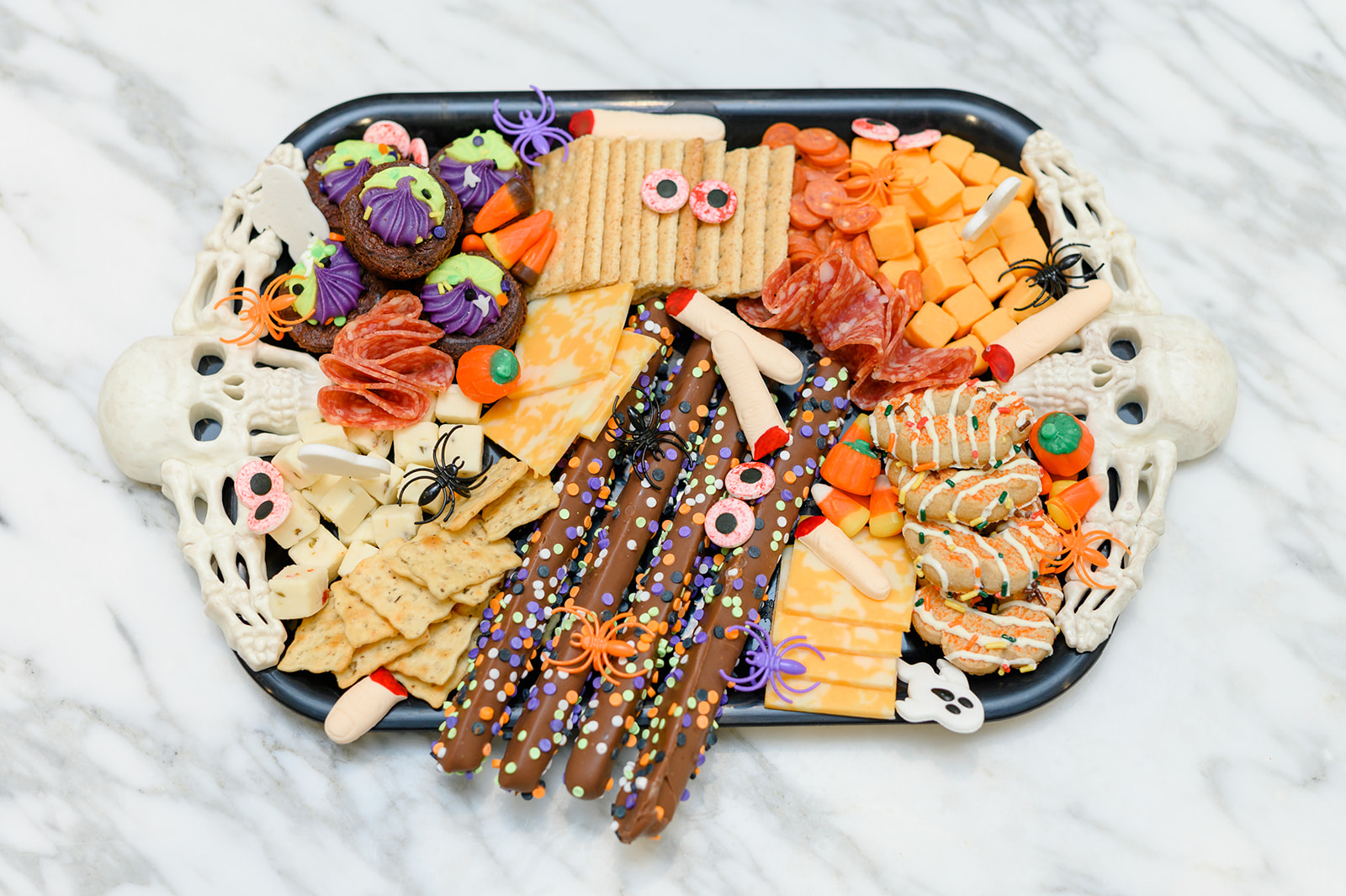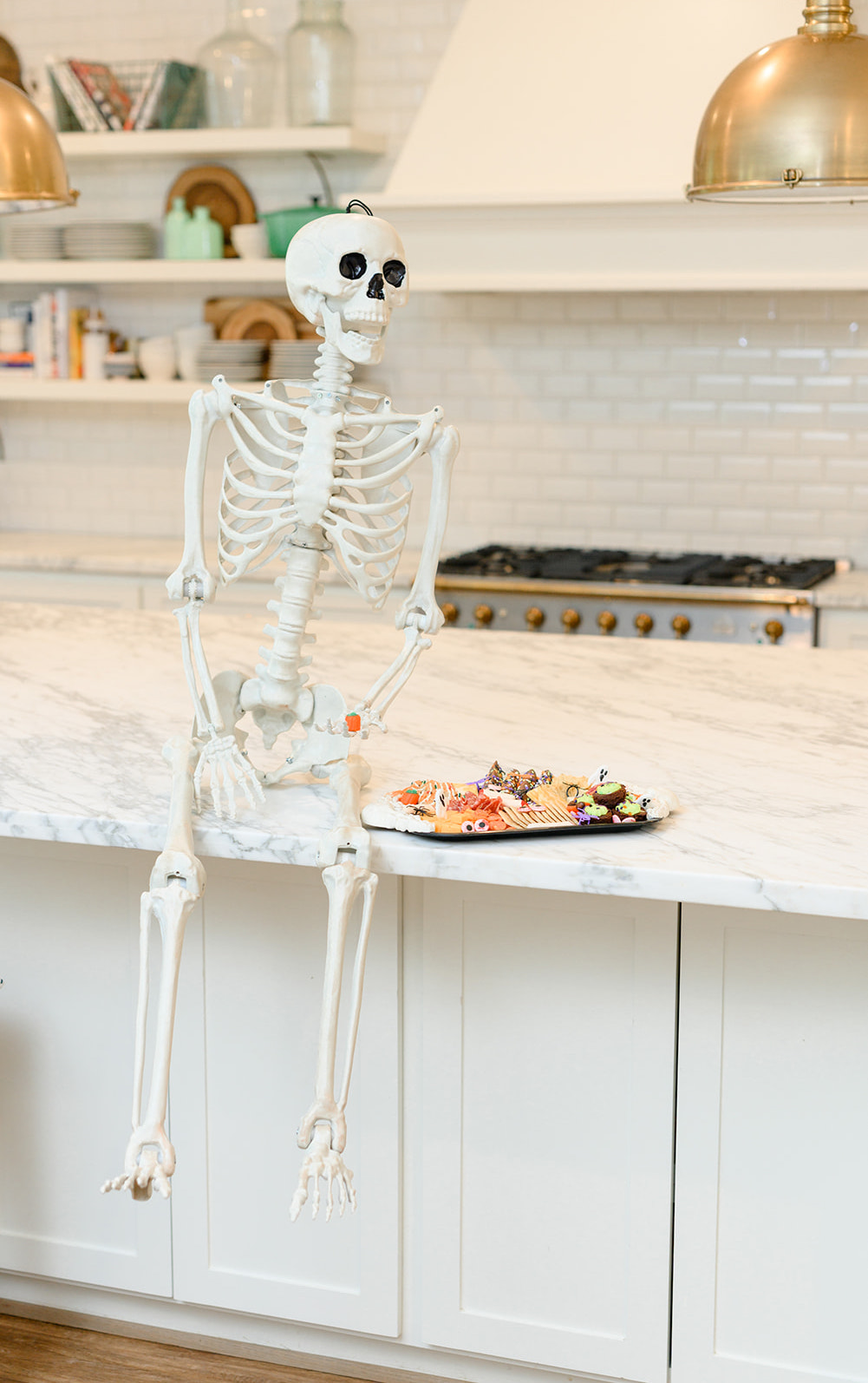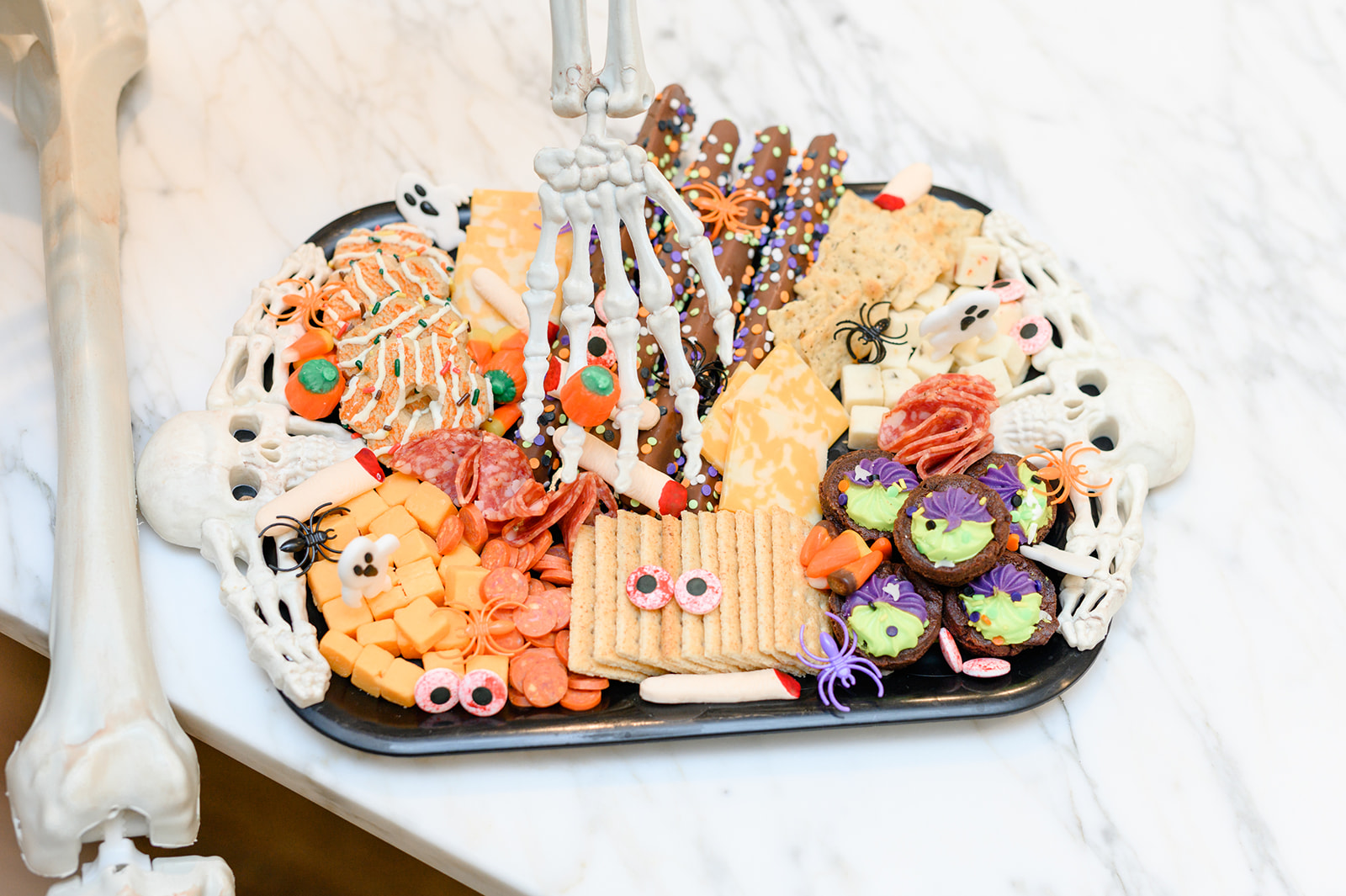 SKELETON // TRAY // ASHLEY'S TOP // ASHLEY'S JEANS // EYEBALLS // PLASTIC SPIDERS
Have you tried a Walmart+ membership yet? Grab yourself a free trial membership today and take one thing off your plate this holiday season!!
Have a great day!! XOXO
Thank you to Walmart+ for sponsoring this post. We love collaborating with brands that we love and trust. Post ideas and opinions are our own.